[En-Tr] My Trip To Kadriye // Kadriye Gezim

Good evening my dear friends. Today, he shares something from Serik's Kadriye neighborhood. I just finished my Tui Magic Life and took my new measure to create jobs. The new measurement hotel is the Tui Magic Life Azure hotel. I stay here because the closest place I can stay here is Kadriye neighborhood. In my previous post, I mentioned that I like to visit living spaces and enter side streets. After arranging my place, I immediately decided to take a tour around me. When I first entered the bazaar, I came across two of them. It adds a different color to the street. I wanted to go in the size of your photo.
İyi akşamlar sevgili arkadaşlarım. Bugün sizlere Serik'in Kadriye mahallesinden bir paylaşım yapacağım. Tui Magic Life deki işimi bitirdim ve yeni ölçümünü yapacağım otele geçiş yaptım. Yeni ölçüm yapacağım otel Tui Magic Life Masmavi otelidir. Buraya en yakın kalabileceğim yer Kadriye mahallesi olduğu için burada kalıyorum. Daha önceki postumda da bilmediğim yerleri gezmeyi ara sokaklara girip kaybolmayı seviyorum diye bahsetmiştim. Yerimi ayarladiktan sonra hemen dışarıya çıkmaya etrafta gezmeye karar verdim. Çarşısına ilk giriş yaptığımda karşıma söyle iki tane kaplumbağa çıktı. Sokağa değişik bir renk katmış. Fotoğrafını çekip sizlerinde görmesini istedim.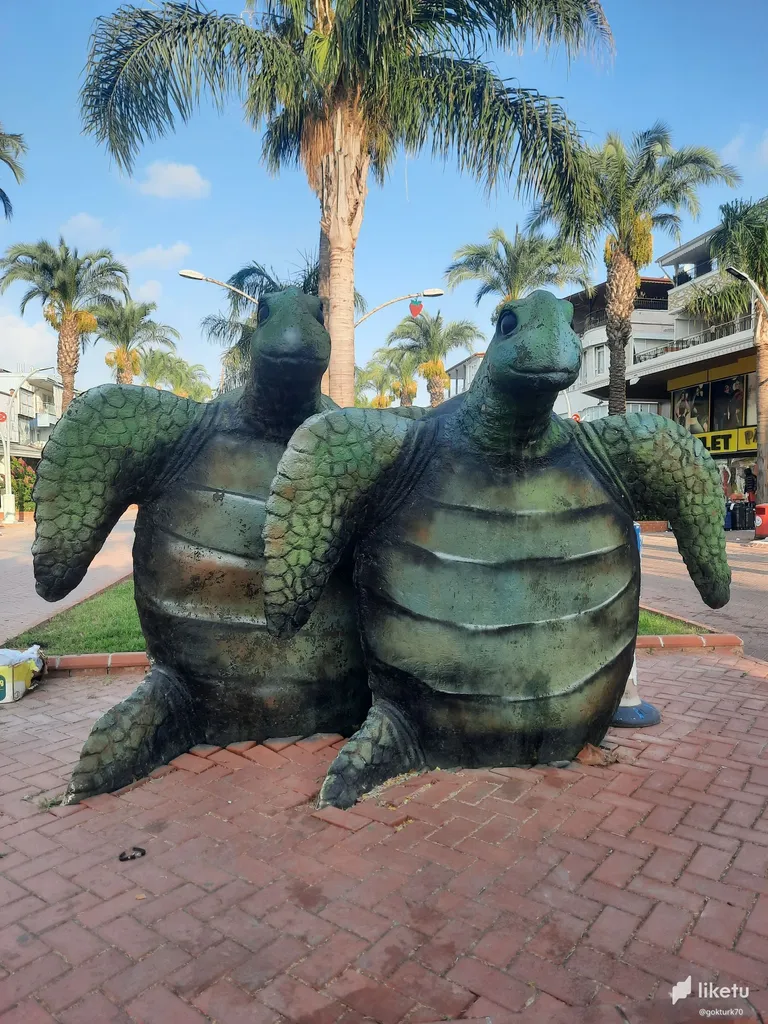 Maybe there is a market today. The benches were new. There was some garbage around because of that. I kept going from here and the park appeared in front of me. I just sat here and watched. I looked at them a little to see what people are doing, from which side they are coming, which way they are going. According to them, I created a route for myself.
Galiba bugün pazar varmış. Tezgahlar yeni kalkıyordu. Ondan dolayı etrafta biraz çöp vardı. Buradan ilerlemeye devam ettim ve karşıma park çıktı. Burada biraz oturdum etrafımı seyrettim. İnsanlar ne yapıyorlar, hangi taraftan geliyor, hangi tarafa gidiyor diye biraz onlara baktım. Onlara göre bende kendime bir rota oluşturdum.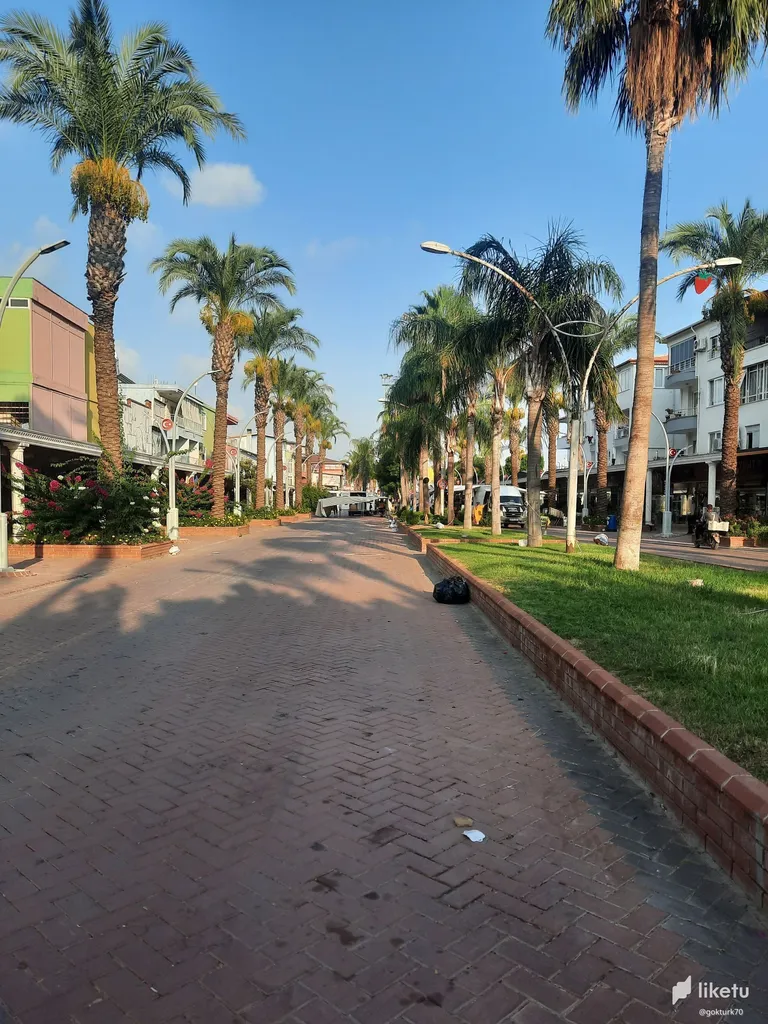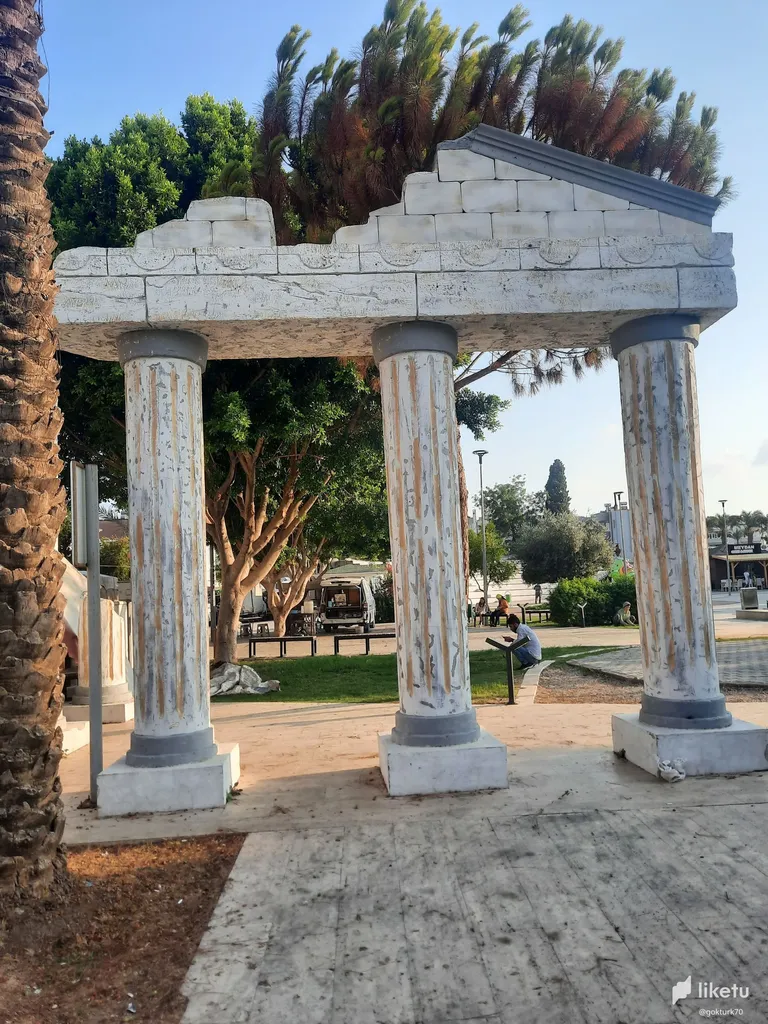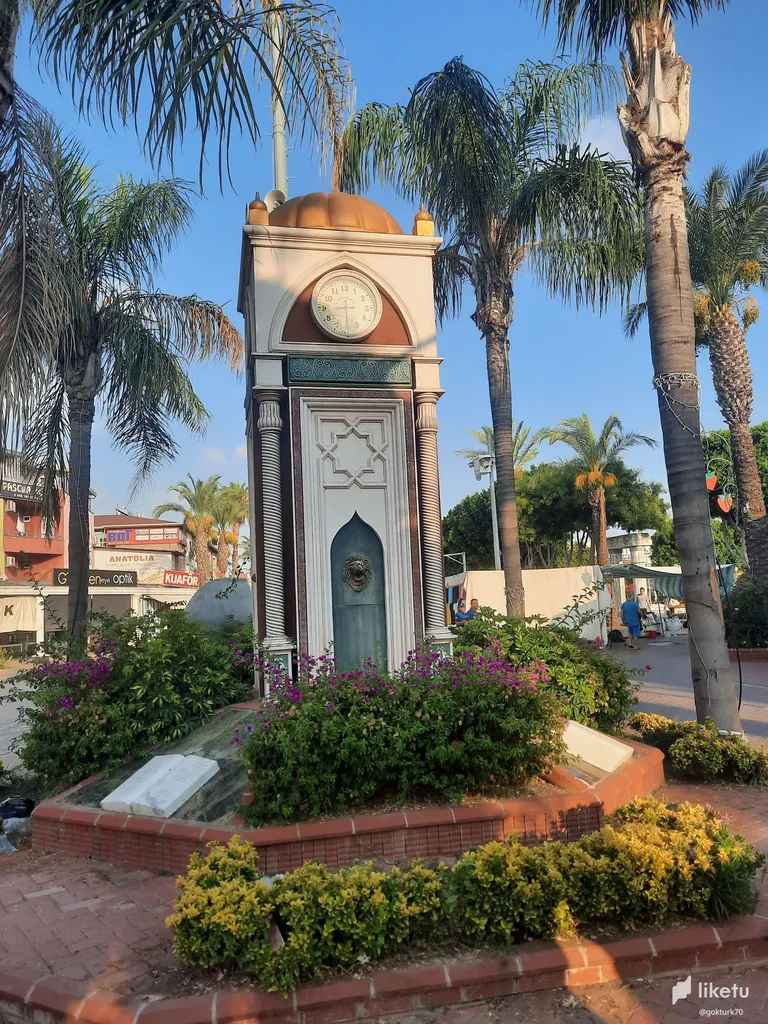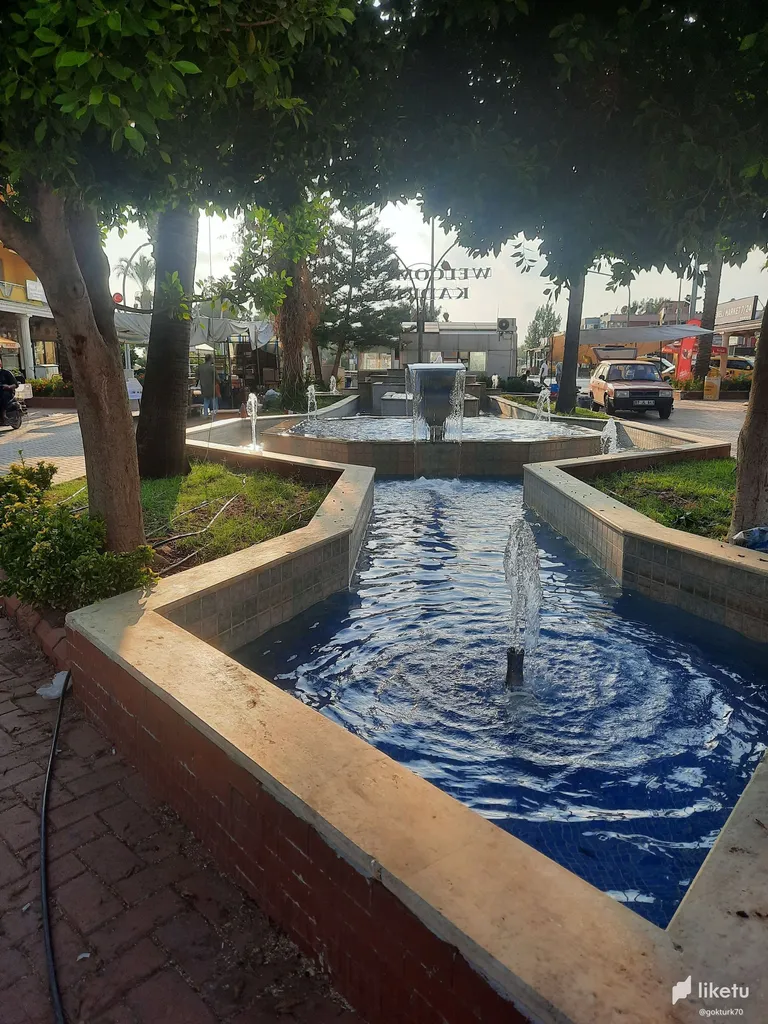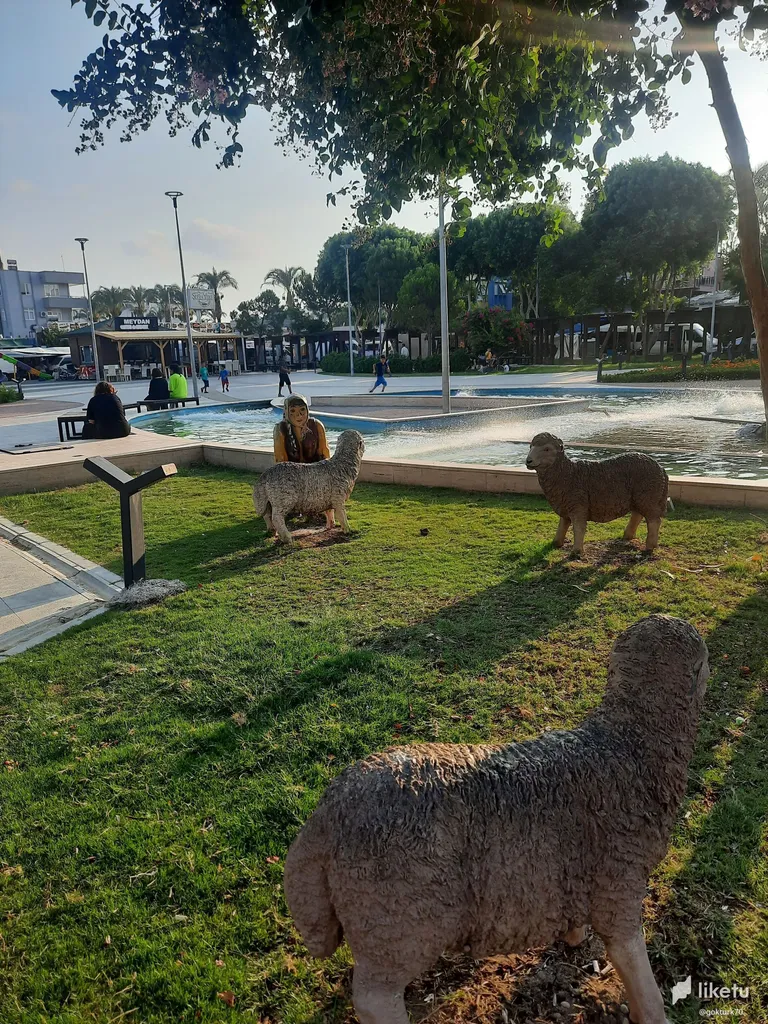 I set off and went out into the street. I think this street is the central street. Because there are always shops and shops along the street. Barriers have been placed to prevent cars from passing through here. A quiet environment for walking and shopping has been created. In addition, the umbrella and lighting decorations they made on the street caught my attention. I think decorations like this make the environment more beautiful. I was wondering about the environment of these umbrellas and lighting here. A little more time passed and it got dark. Then I entered the street again and was met with the perfect view. I continued my trip here a little longer and went to my accommodation. I have come to the end of this post, my friends. See you soon, stay healthy✋
Yola koyuldum ve caddeye çıktım. Bu caddenin merkez caddesi olduğunu düşünüyorum. Çünkü cadde boyunca hep mağazalar ve dükkanlar var. Buradan arabaların geçmemesi için engeller konulmuş. Tam sakin sakin yürüyüş yapılacak ve alışveriş yapılacak bir ortam oluşturulmuş. Ayrıyeten caddenin üzerine yaptıkları şemsiye ve ışıklandırma süslemeleride dikkatimi çekti. Böyle süslemeler bence ortamı daha güzel yapıyor. Bu şemsiyelerin ve ışıklandırmanın buradaki ortamını merak ediyordum. Biraz daha zaman geçti ve hava karardı. Sonra tekrar sokağa girdim ve mükemmel manzarayla karşılaştım. Biraz daha burada gezimi sürdürdüm ve kalacağım yere geçtim. Bu postumunda sonuna geldim arkadaşlar. Görüşmek üzere, sağlıkla kalın.✋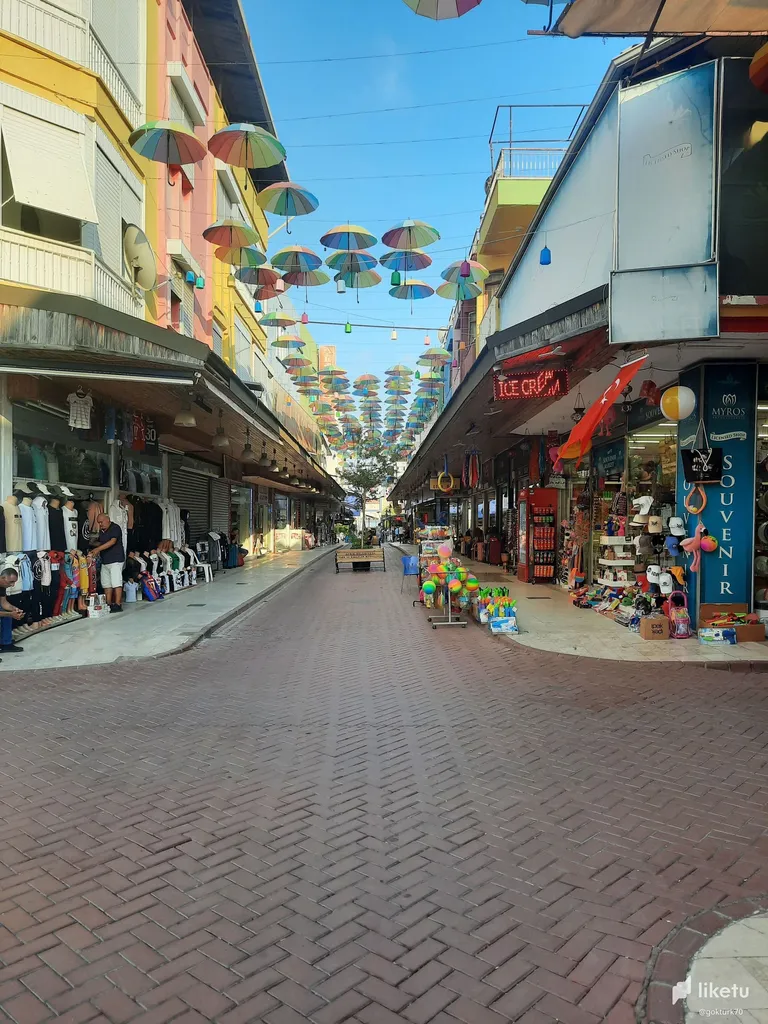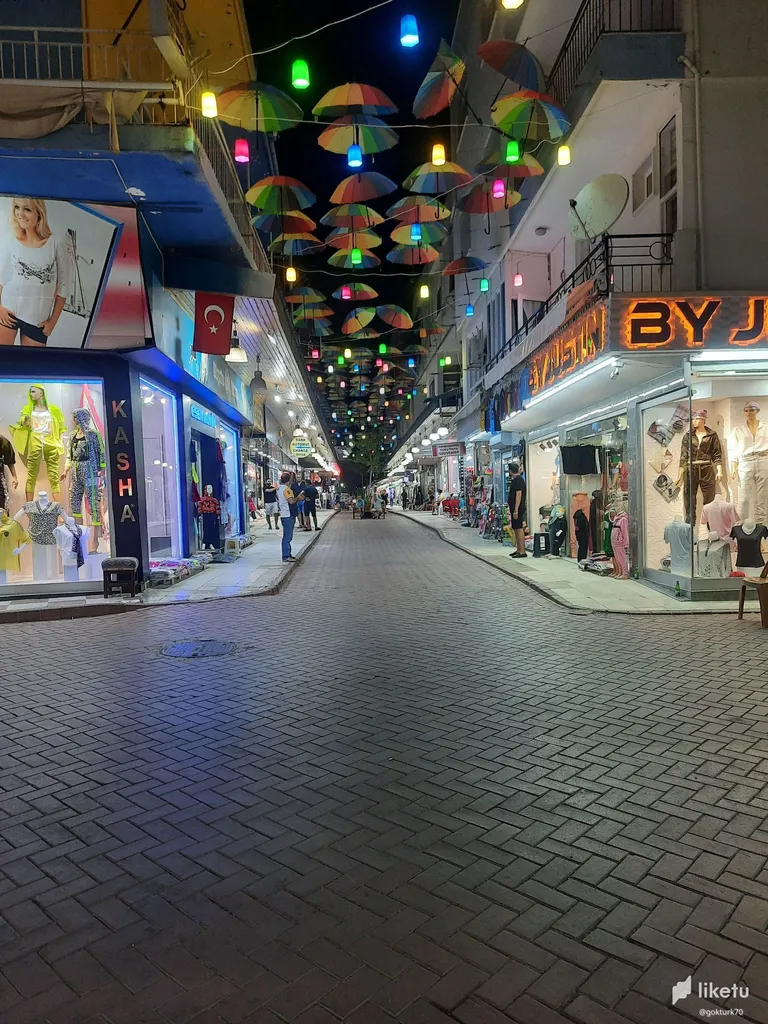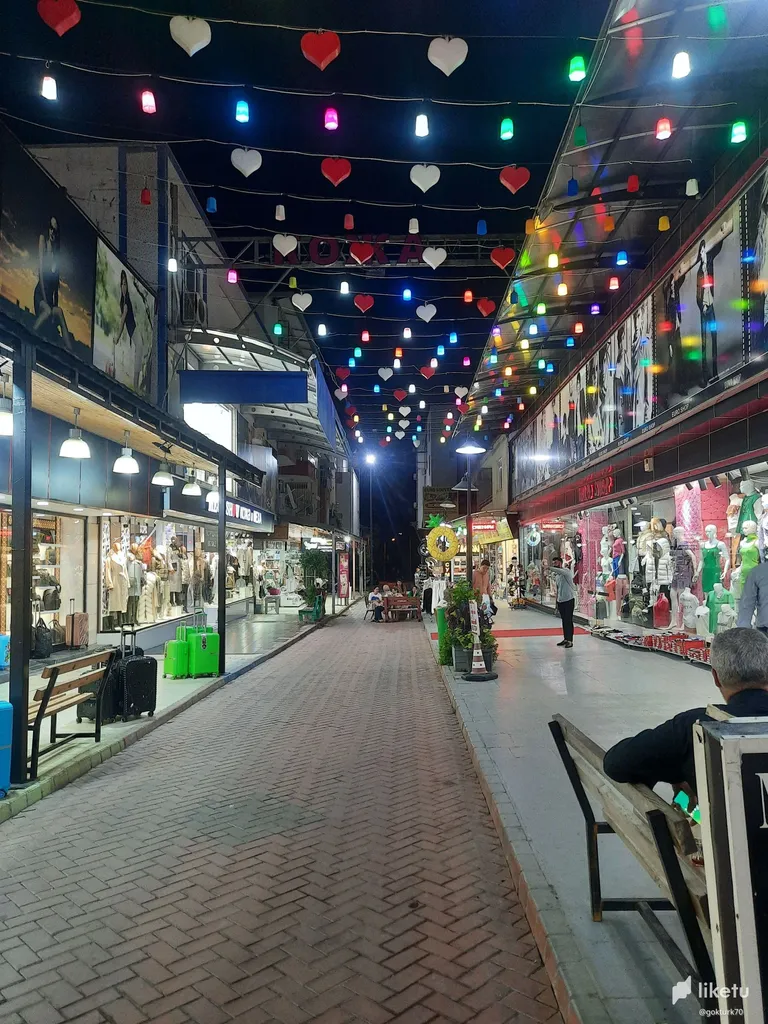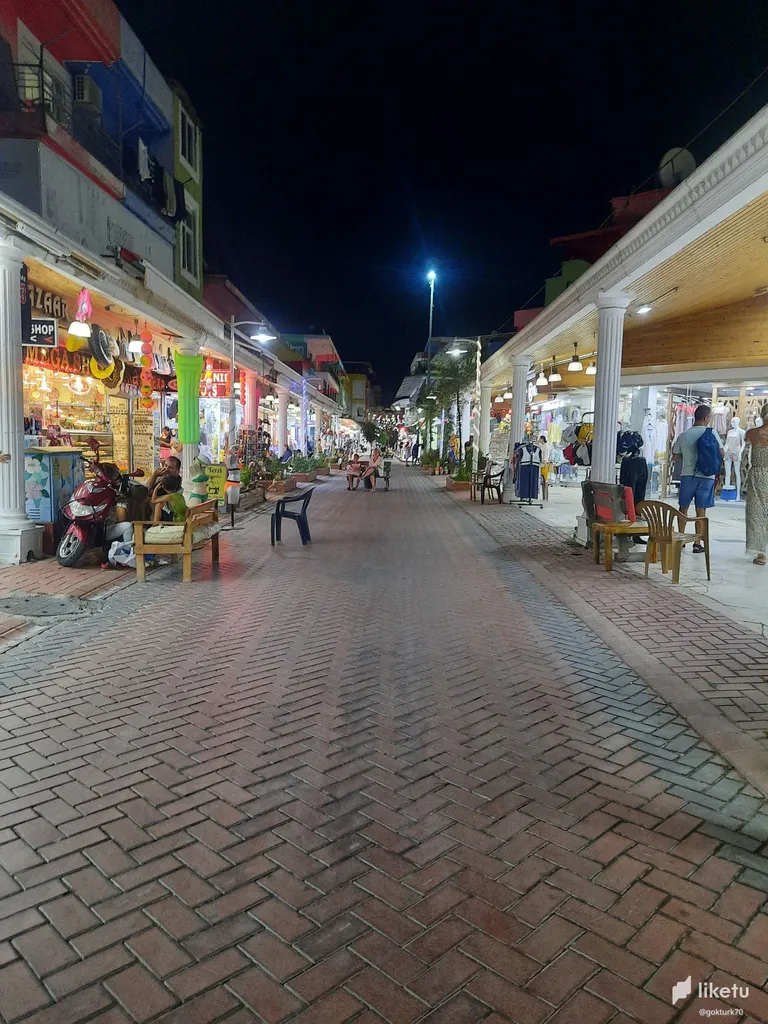 ---
For the best experience view this post on Liketu
---
---