My Nature Travel at Naawan, Misamis Oriental
Hello everyone, it is a nice to be part of this wonderful community. How are you today? I hope that you are all fine.
Today, let me share to you my travel experienced and adventure at Naawan,Misamis Oriental one of the Municipality of Misamis Oriental. This place is full of beautiful sceneries just like falls, mountains, rock formations and beautiful trail.
My Travel Adventure Begins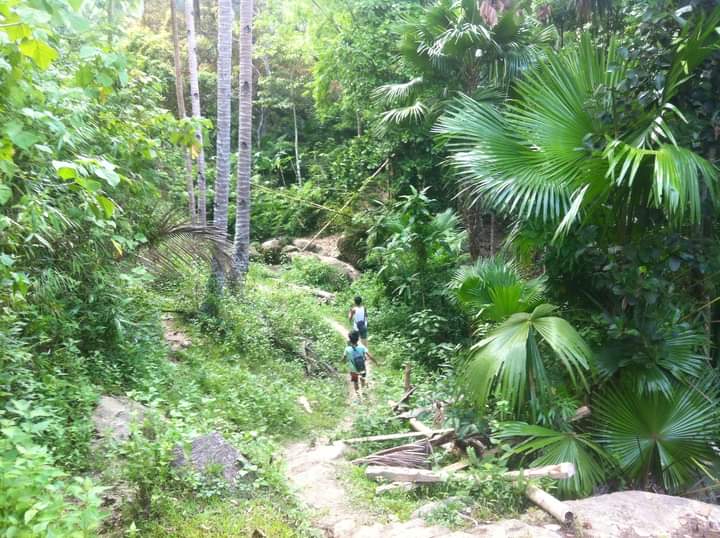 As we travel along with vast forest and mountains, I felt more enjoyable and interesting. Many big trees, birds and wildplants I've seen here in this place. This place contains many streams and other bodies of water.
Mostly people washed their clothes here in this place because these is the primary source of water in here.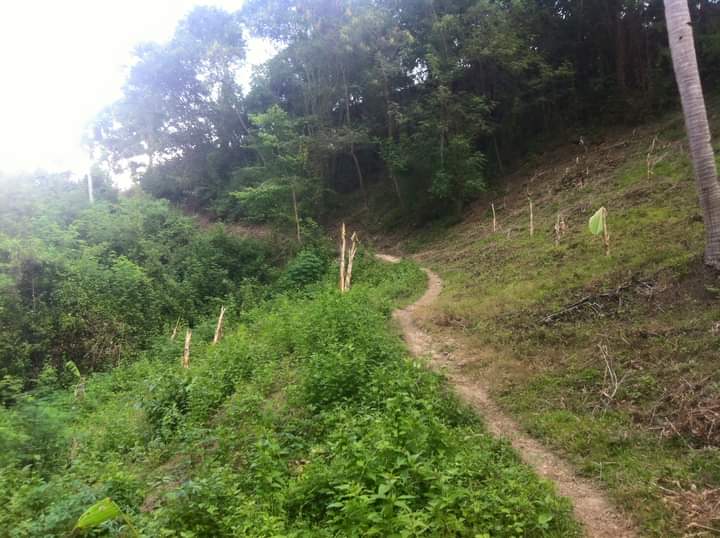 This place contains more small roads that only people can passed by. With false moves it will lead us down to the lowest ground. This is very dangerous place for all children who will played in here.
This is the only access roads going to our destination and this serve as a shortcut. It was very beautiful and challenging for us to passed here, it should be very more careful because this place have more slippery spots.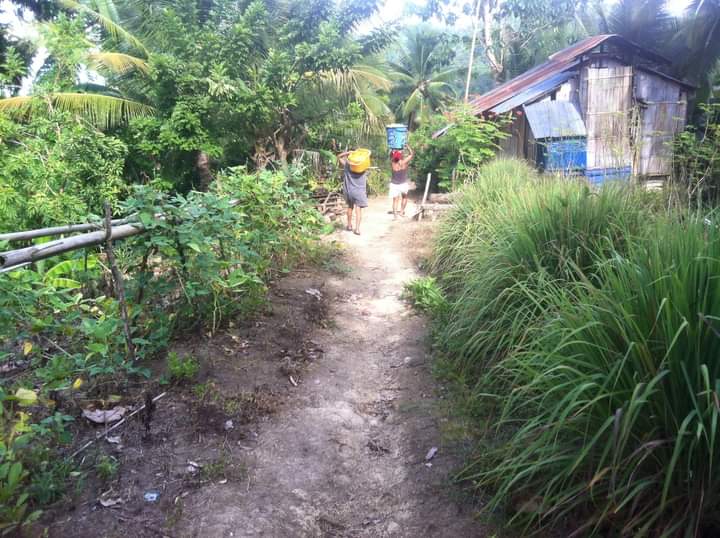 Even if this far away from the town, many people live in here. They have a simple Life living in here, far away from noises, pollution and many more. The way of living here is through planting crops, fruits, corns and catching fishes in the stream.
Children were also happy in thier simple Life, together with thier families. They already knew the hardwork that is only for adult person can do. But for the children who lived here the hardwork is very simple for them.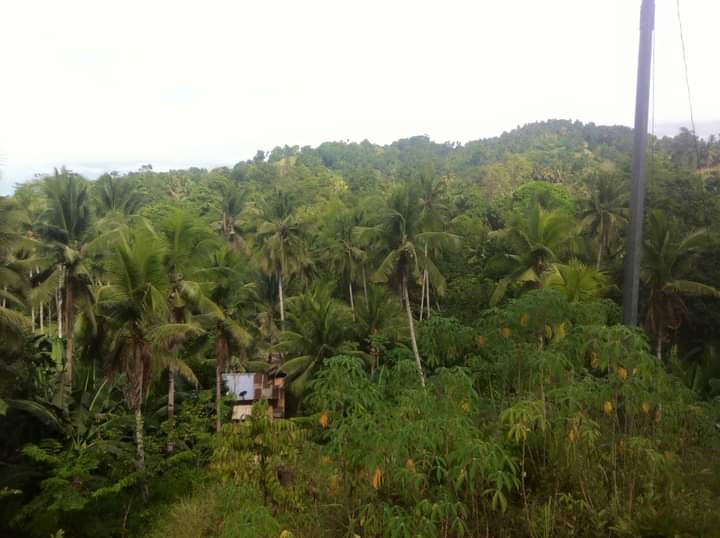 This place were surrounded with other high mountains. That is why many people came from far places loves to went here to take pictures and feel the coolness and freshness of the place.
If we arrived in this place, we see the other places because of the overviewing place. According to all residents here, it also be very beautiful and eye-catching sceneries when it comes the evening.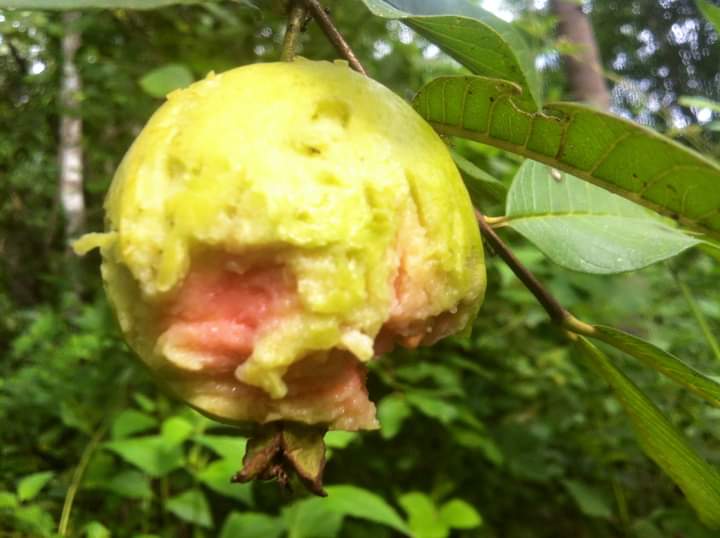 As I continues to walk in the place, I noticed this already bites guava and my suspect was done by children. It was very funny moment, we can see the bite marks and the teeth marked in the guava.
Well, this situation is not new in this place so people ignored if they seen this kind of thing.
Because of my travel expedition, many beautiful places and interesting things just like plants can be seen. And I am gladly always to share with you our beautiful places here in Misamis Oriental.
Thank you for reading and have a nice day.
HIVE
---
---