DAYS OF A THOUSAND LAUGH...Eps. 1
GREETINGS EVERYONE & MERRY CHRISTMAS TO YOU ALL
Season Greetings Everyone I did like to use this opportunity to wish you all merry Xmas and also welcome you all to my blog once again after a short break. I hope you enjoy yourself while reading through this comedy piece I got here.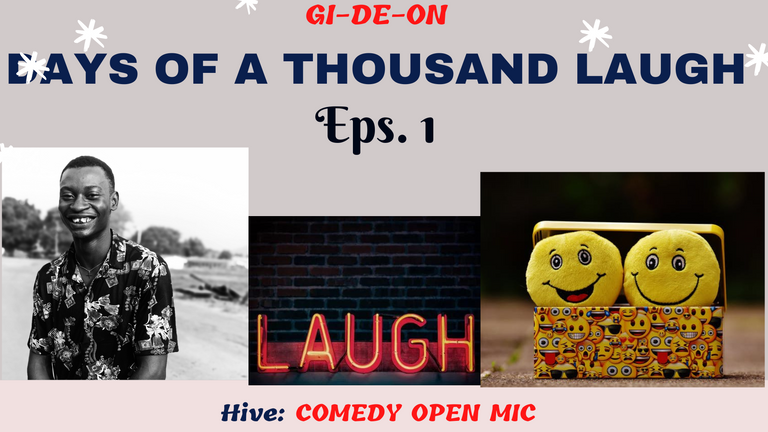 Edited in canvas
There are lots of different people and different cultures we got all over the world but first let me start with my people Nigerians.
THE AFRICAN TIME: You might be thinking what this means wait until you get to Africa, Nigeria to be precise then you get the full meaning of the slogan "African Time". Imagine yourself being invited to an event and you are asked to be there at 9AM in the morning, normally you were to be there even before 9AM but not 9 AM a regular Nigerian will do that there will tell you its African time, you have to go there an hour past the scheduled time. It has become a culture even to the point that event planners now hold the notion that people will always be 30 munites or minutes late.
So if their event was to be 9 AM in the morning and there want people to be on time there will put on their fliers 8 AM knowing fully well that Nigerians will get there by an hour past what is on the flier. lol......
---
---
---
VILLAGE PEOPLE: This is one very frequently used statement we here every day now back here in Nigeria. Before now, when something happened, most people just take it as good fate, and even if there are pained there just struggle to keep themselves in check. But now, everything bad that happens is attributed to VILLAGE PEOPLE. To be honest this village they see a lot ohhh.... (are seeing a lot). If village people were to be a person its name should have been YANGA (shakara) while we that always should village people will be TROUBLE, and any time we shout village people there will be like ***`YANGA de sleep TROUBLE de come find am oh.... (YANGA is sleeping and TROUBLE is coming to look for it)... lol.....
---
---
COMING BACK TO WRITE AFTER A LONG BREAK: Most of us might have experienced this. Like going for a long holiday after school break like a month or two. Nigerian students will very much relate to this cause our schools are always on strike. After this long break and school resume, you carry yourself to class, and its time to take down notes you pick up your pen to start writing only to feel as if there is an extra weight of Load on your pen you feel that it gets so heavy you can barely write a thing. The writing is usually very bad looking... The worst feeling so far though, but with time we get use to writing again though, just that, the feeling is really weird.. ehhh many will say lazy students, lolzz.....
---
---
THE OVERDO MOTHERS Our Nigerian mothers are always fond of a lot of things. I found most of them quite annoying while growing up but with time I got to take them all funny cause now, I know it was their own little ways of keeping us in check and stopping us from misbehaving.
So, there was this time I had my mom get angry, she started to scold me and before I knew it she was like, AYIBA! AYIBA!! AYIBA!!! how many times did I call you, I was just mute. Like how was I to answer that, if you answer it becomes a problem, if you don't answer it's still a problem.
Another one was the constant reminder that she had you in her tummy for 9 good months. Anytime something happens or when she sent us on an errand we happen to hesitate, then she will be like "after I carry you for my belle for 9 months, okay no worry, I go see whether you get another mother... ahhh mommy..... lolzzz...
In the end, this is who we are, all this is what makes us unique.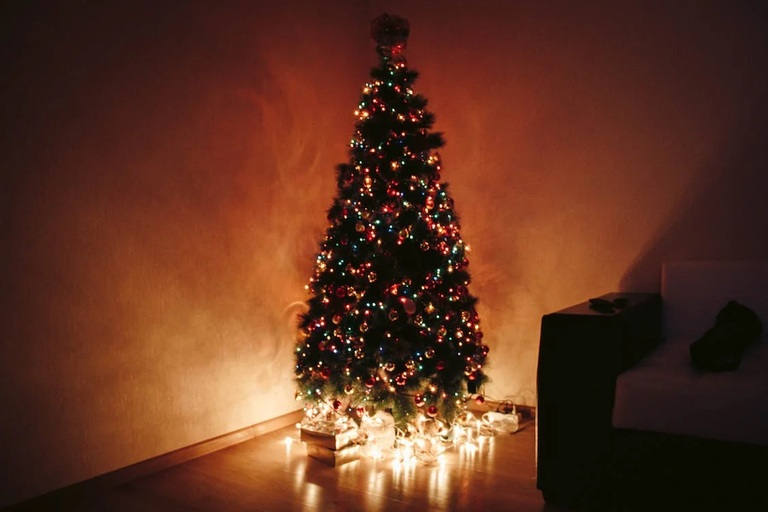 source
Merry Christmas to you all
Thanks for reading
Please your feedback are always welcome
---
---
ESPANOL
SALUDOS A TODOS Y FELIZ NAVIDAD A TODOS USTEDES
Saludos de temporada a todos Me gustaría aprovechar esta oportunidad para desearles a todos una feliz Navidad y también darles la bienvenida a todos a mi blog una vez más después de un breve descanso. Espero que disfrutes mientras lees esta pieza de comedia que tengo aquí.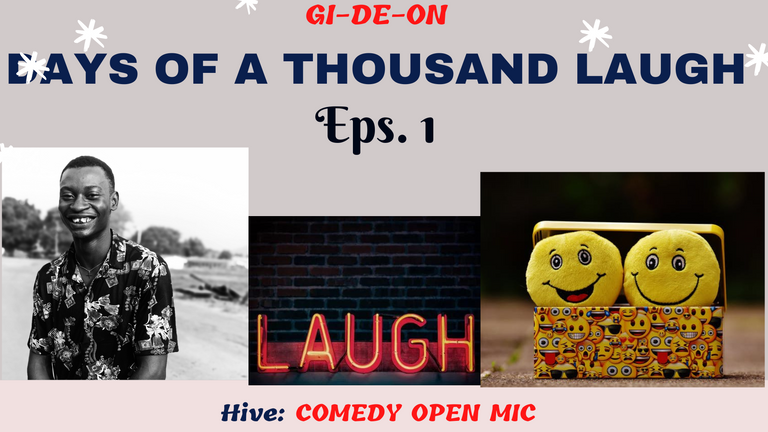 Editado en lienzo
Hay muchas personas diferentes y culturas diferentes que tenemos en todo el mundo, pero primero permítanme comenzar con mi gente, los nigerianos.
THE AFRICAN TIME: Usted podría estar pensando lo que esto significa esperar hasta que llegue a África, Nigeria para ser precisos, entonces obtendrá el significado completo del eslogan "African Time". Imagínese que lo invitan a un evento y se le pide que esté allí a las 9 a.m. de la mañana, normalmente debería estar allí incluso antes de las 9 a.m., pero no a las 9 a.m. ir allí una hora después de la hora programada. Se ha convertido en una cultura hasta el punto de que los planificadores de eventos ahora tienen la idea de que las personas siempre llegarán 30 minutos o minutos tarde.
Entonces, si su evento iba a ser a las 9 a.m. de la mañana y quiere que las personas lleguen a tiempo, pondrán sus volantes a las 8 a.m. sabiendo muy bien que los nigerianos llegarán una hora más tarde de lo que está en el volante. jajaja......
---
---
---
GENTE DE LA ALDEA: Esta es una declaración que usamos con mucha frecuencia aquí todos los días ahora en Nigeria. Antes de ahora, cuando algo sucedía, la mayoría de la gente simplemente lo tomaba como un buen destino, e incluso si les dolía, simplemente luchaban por mantenerse bajo control. Pero ahora, todo lo malo que pasa se le atribuye a la GENTE DEL PUEBLO. Para ser honesto este pueblo ven mucho ohhh.... (están viendo mucho). Si la gente del pueblo fuera a ser una persona, su nombre debería haber sido YANGA (shakara), mientras que nosotros, que siempre deberíamos ser gente del pueblo, seremos PROBLEMAS, y cada vez que gritemos gente del pueblo habrá como ***`YANGA de dormir PROBLEMA de venir a buscar am oh.... (YANGA está durmiendo y PROBLEMA viene a buscarlo)... lol.....
---
---
VOLVER A ESCRIBIR DESPUÉS DE UN LARGO PAUSA: La mayoría de nosotros podría haber experimentado esto. Como ir de vacaciones largas después de las vacaciones escolares como un mes o dos. Los estudiantes nigerianos se identificarán mucho con esta causa porque nuestras escuelas siempre están en huelga. Después de este largo receso y el currículum escolar, te llevas a clase, y es hora de tomar notas. Tomas tu bolígrafo para comenzar a escribir solo para sentir que hay un peso extra de Carga en tu bolígrafo. Sientes que se pone tan pesado apenas puedes escribir nada. La escritura suele verse muy mal... Sin embargo, la peor sensación hasta ahora, pero con el tiempo nos acostumbramos a escribir de nuevo, solo eso, la sensación es realmente extraña... ehhh muchos dirán estudiantes perezosos, lolzz... .
---
---
THE OVERDO MOTHERS A nuestras madres nigerianas siempre les gustan muchas cosas. Encontré la mayoría de ellos bastante molestos mientras crecía, pero con el tiempo llegué a tomarlos todos divertidos porque ahora, sé que eran sus propias pequeñas formas de mantenernos bajo control y evitar que nos comportáramos mal.
Entonces, hubo un momento en que mi madre se enojó, comenzó a regañarme y, antes de darme cuenta, dijo: ¡AYIBA! Ayiba!! Ayiba!!! Cuantas veces te llamé, solo estaba mudo. Por ejemplo, ¿cómo iba a responder eso? Si respondes, se convierte en un problema, si no respondes, sigue siendo un problema.
Otro fue el constante recordatorio de que te tuvo en su barriguita durante 9 buenos meses. Cada vez que pasa algo o cuando ella nos envía a hacer un recado, dudamos, entonces ella dirá "después de que te lleve como mi belleza durante 9 meses, está bien, no te preocupes, voy a ver si tienes otra madre... ahhh mami". ..... jajaja...
Al final, esto es lo que somos, todo esto es lo que nos hace únicos.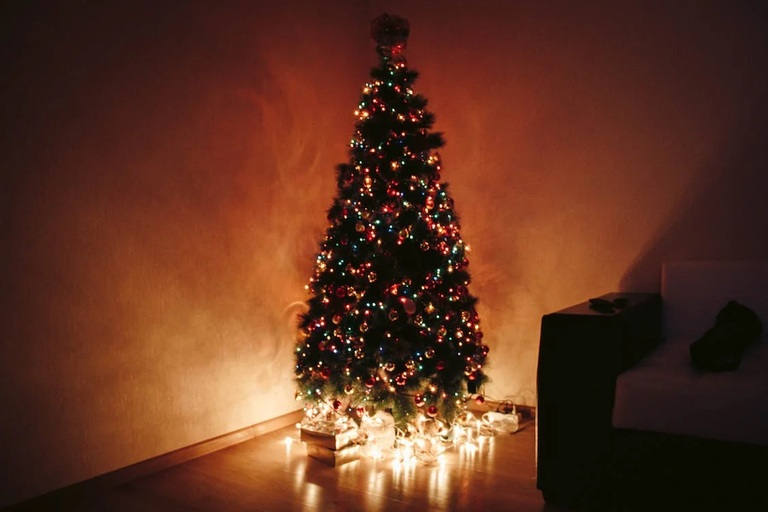 fuente
Feliz Navidad a todos
Gracias por leer
Por favor, sus comentarios son siempre bienvenidos
---
---