AN UNDIEING LOVE FOR MATHEMATICS
![An UNDIEING LOVE FOR.png](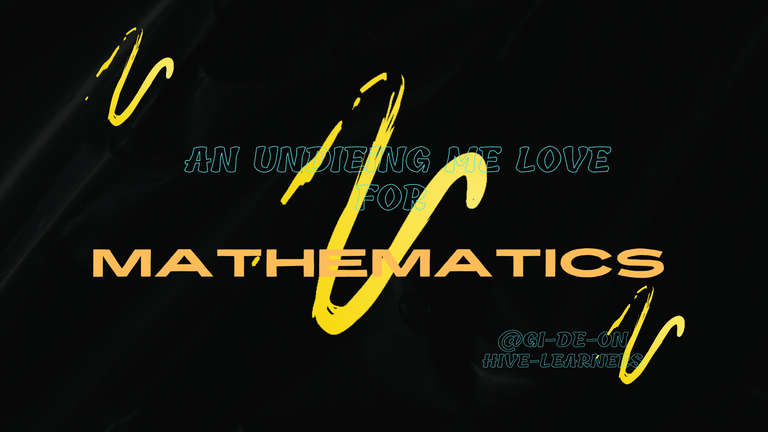 )
edites in canvas
Good day everyone! I did like to use this medium and welcome you all to another wonderful edition on Hive learner's and also to my blog.
I must say, this is quite an interesting topic to talk about, and I am very happy to share with you all my opinion on this very interesting area of discussion.
Teaching for me, have been something really much love to do as a person from growing up to this stage I am. A lot of people might say they don't see themselves teaching and have also expressed some kind of disapproval for teaching, but I must say that's quite the contrary for me.
Teaching, I must say, is something I very much cannot stop doing, it's a passion for me, and with God's help, I have been able to get a degree in education.
Among all the subjects I did like to teach is MATHEMATICS. Mathematics as a subject is one of most importance, and also serves in different diamenstions and aspects of our lives. Due to it importance I find it very compelling, valuable and also as a subject filled with worth and lots of ideas which can help in opening the various minds of young ones and also as them in decisions making. Mathematics stands as a guide, a light, and a means by which we can utilize the knowledge gained from the subject to excel in other aspects of our lives and other subjects taught in schools.
WHY MATHEMATICS
Mathematics Is a subject I find very comfortable. Mathematics is a very straight forward subject to understand as compared to other subjects taught.
I prefer to teach mathematics because it's easy to understand. Mathematics, which is the mother of all sciences, is very much applicable to our day-to-day activities.
Everything we do this days maths is involved, it will be if great importance for both the young and old to have a faire knowledge of mathematics as it aids us on varieties of activities been done.
Another interesting reason I did like to teach Mathematics, is to try in all my capacity to impact the young ones positively and give them a reason to live mathematics.
Due to the poor performance in mathematics among secondary school students, and also among ourselves, I find it of great importance to help tutor students to get better grades, perform better, and also serve as a role model to the young while also helping them develop a sense of liking and love for the subject.
Also, I did like to teach the subject with a motive of helping students develop positive attitudes towards studying mathematics and also other aspects of their lives.
Also, another important reason I did like to teach Mathematics it's simple to be a role model to many, who find mathematics interesting and help guide them towards achieving greater heights. Personally, my love for mathematics didn't just come out of the blue, somebody was in the picture who tutored me and helped me get to where I am today. It was through his good tutelage that I was able to find a path for myself where I can excel and do well, so I do like to be such a person to a lot of people and students who pass through me.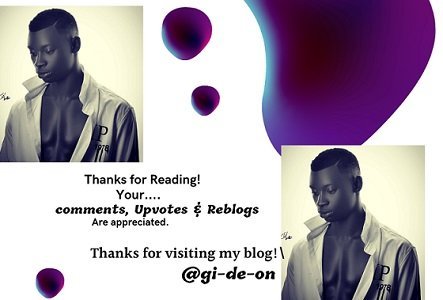 ---
---