THE BEGINNING OF MY JOURNEY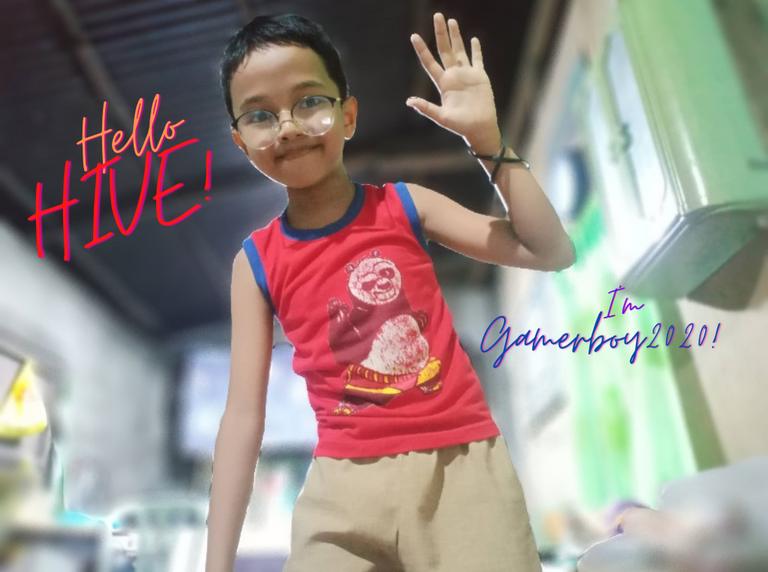 Did you notice my Kung Fu Panda shirt?
Hello guys I'm new here. My name is Kim aka @gamerboy2022 and my mom is @jonalyn2020.
I was born in Cebu, Philippines but presently living in Negros Occidental, Philippines. I'm 9 years old and a fourth grader.
What are my hobbies?
I love playing Minecraft and Roblox (a mobile game) and sometimes taking pictures of nature. I also like reading books, that I was able to read all the 7 books of Harry Potter.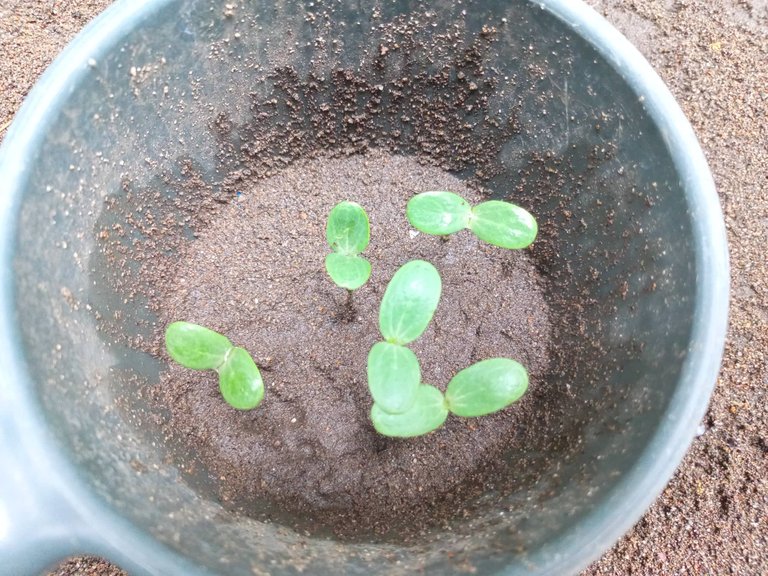 Watermelon seedlings
I also like watering the plants especially my watermelon seeds every day and take care of them and I always listen to music when I'm about to take my nap during afternoon.
What is my favorite toy?
My favorite toy is Harry James Monster and the reason I call him that name was because of his color that looks like Harry Potter's scarf in the movie . Harry is a crocheted toy made by my mom. (Here is the link how she made it.) I always take Harry wherever I go even when I go to sleep, he's always beside me.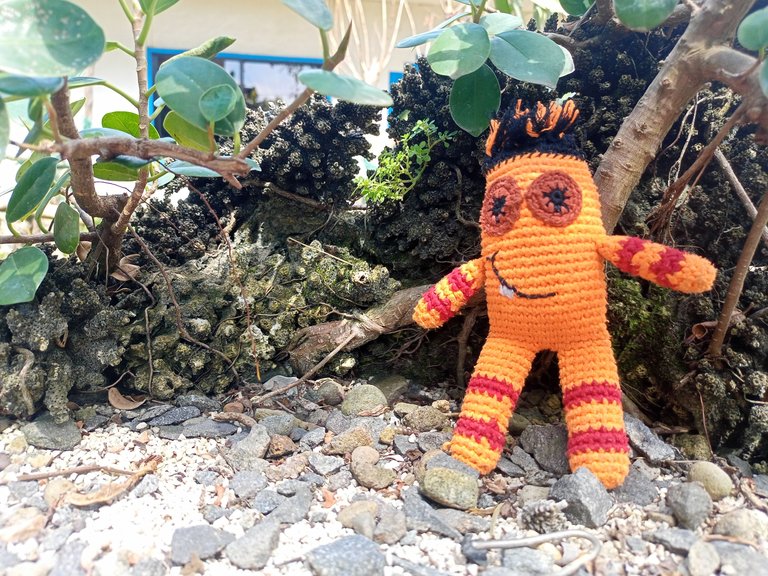 What are my pets?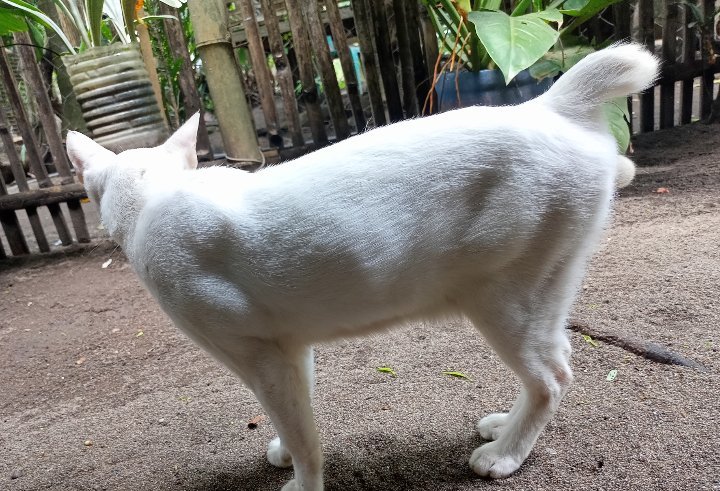 (Olaf)
I have a cat who's name is Olaf and he is so cute. He likes eating fish and nova (a cheesy chip) too. He likes running outside, sunbathing in the morning, and sleeps a lot in daytime.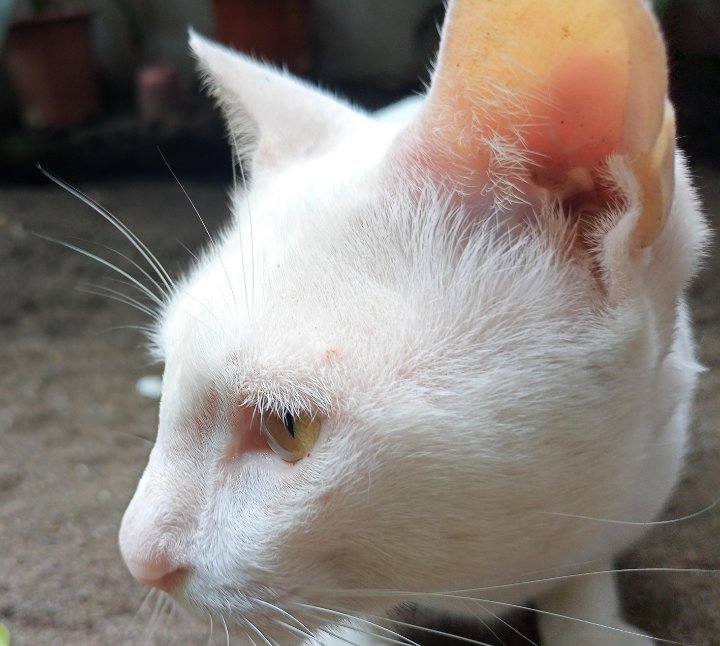 Olaf has a pair of yellow eyes.
Trivia:
According to Catster, the reason cats' night vision is so excellent is because of the intelligent design of their eyes. They possess a curved cornea and large lens, and in low light their pupils can dilate to full circles to allow in maximum light. (Source)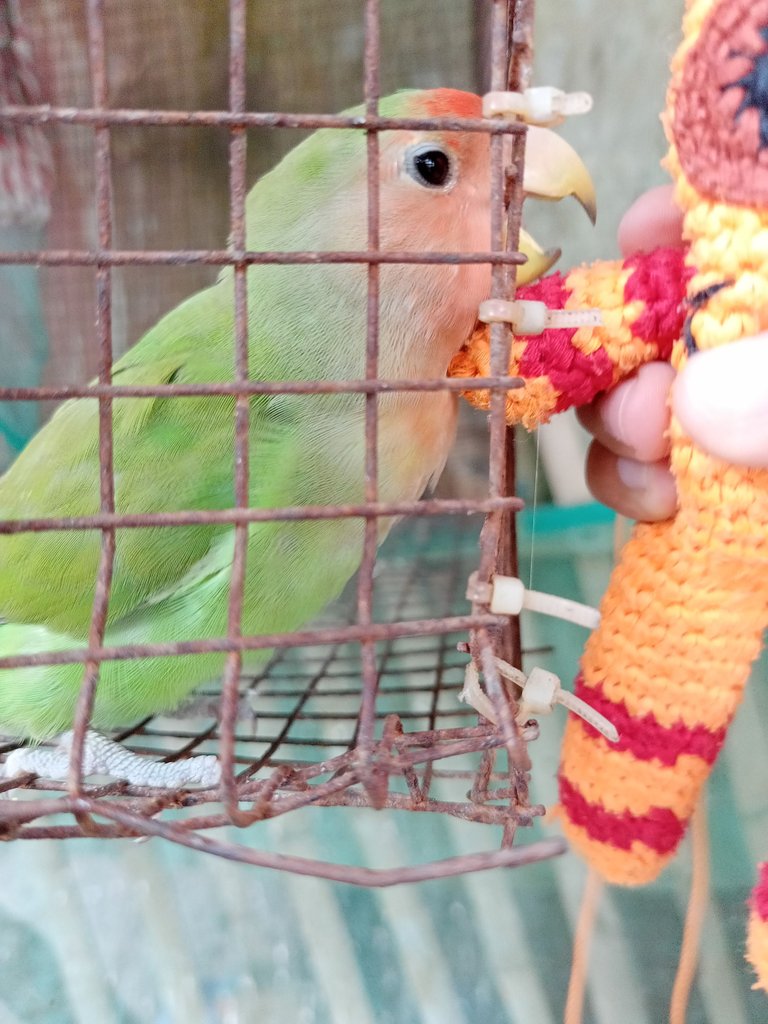 We used Harry for bait to take this picture because he keeps on moving, we can't take a clearer one.😅
This is Rio, an African bird who he is 5 months old. The reason why I like Rio is because of his color and cute face.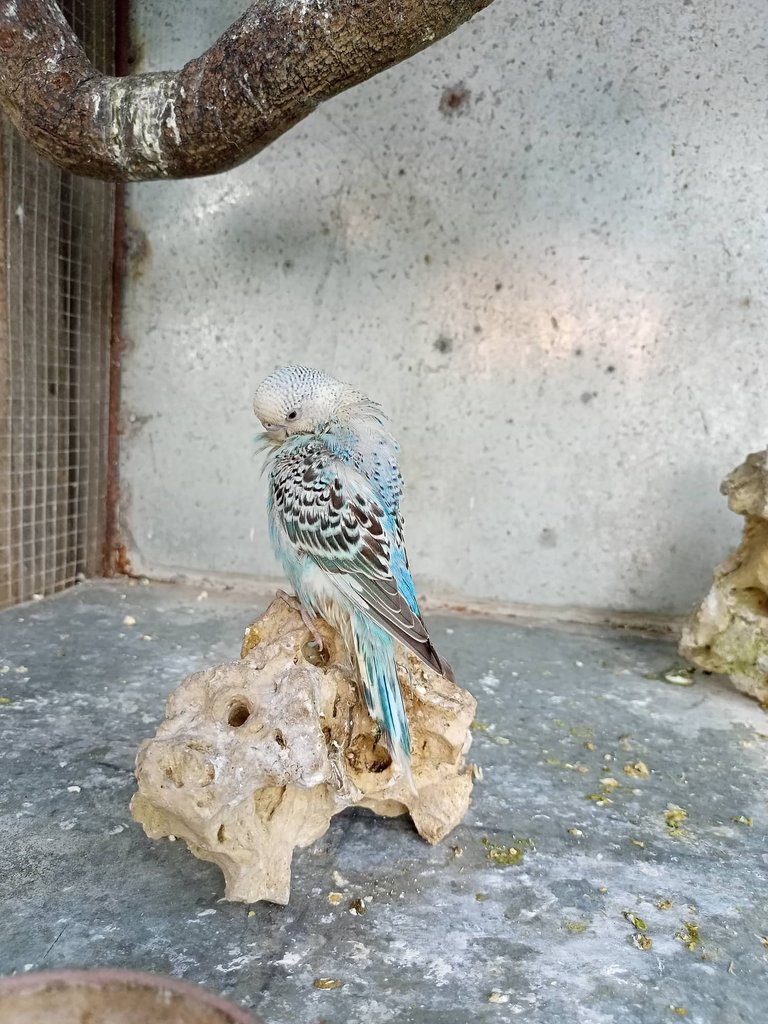 Bleach while cleaning his feathers
This is Bleach unlike Rio, he's a parakeet (another type of love birds). The reason why I like Bleach is because of his small size and the fact that his color is like faded blue. And oh I almost forgot, I was the one who gave him that name.
Who invited me to hive?
The one who invited me was my mom @jonalyn2020. She said it is good as a training ground for blogging where I can practice my reading and writing skills and cryptocurrency (I don't have an idea what is that though.)
Why did I join Hive?
The reason why I joined hive is because I can make money through making posts and gaming that will help me save more money in the future so and I'll use that money to buy anything I want.
What will you expect from me?
You'll expect some pictures of nature, insects and other living things, gaming and some random things that happen in my life.
And that's all folks.
See you next time.
*All pictures are taken by me and my mom edited them for me.
---
---