Splinterlands | Let's talk about some undervalued cards
Not signed up for splinterlands yet? Make sure to use this link and sign up!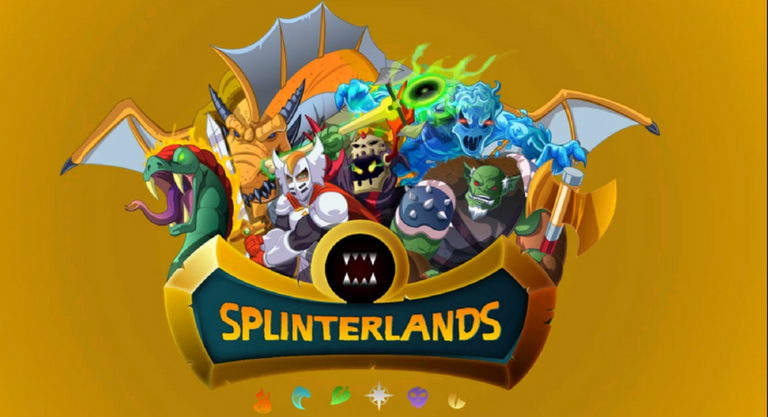 There are a couple of cards on the market right now that seem to be pretty undervalued in my opinion. However, you have to keep in mind that this is in relation to other cards. If splinterlands would "crash" tomorrow, so will these "undervalued" cards.
Also, with chaos legion, lots of new cards are being thrown into the game, increasing the total supply of cards. Following the rules of basic economics there is a big chance that the increase of supply will result in a drop in price untill demand can catch up. No one can predict the future, but chances are prices will drop further before they go back up.
Just keep these things in mind before you jump to the market.
Prices can obviously change over time.
Harvester $0.17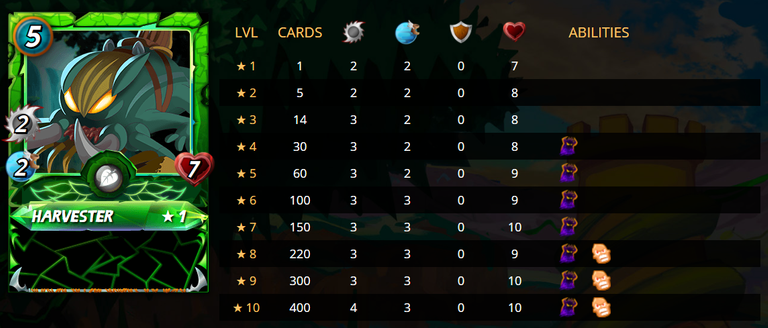 Harvester is actually the cheapest card on the market right now, excluding chaos legion.
A lot of players seem tot hink he is completely useless and I also didn't really use the card ever up until a while ago. I actually realized he can be pretty usefull in Back to basics * battles.
The idea is that he has no ability up until level 4 and is therefore compensated with decent basic stats. This makes him usesful in battles where abilities can't be used. Sure, there are way better alternatives, but at this price this is a really good addition to a budget deck!
Back to basics: Monsters lose all abilities: Back row monsters are safe from enemy's Sneak, Snipe and Opportunity attacks. The ruleset places importance on Magic and Ranged attacks as melee attacks loose their ability to hit outside of the first position. Select monsters with high speed and choose a summoner that increases damage or defense against Magic or Ranged attacks. Lining up monsters in ascending order of their health is the way to go.
Ant miners $0.36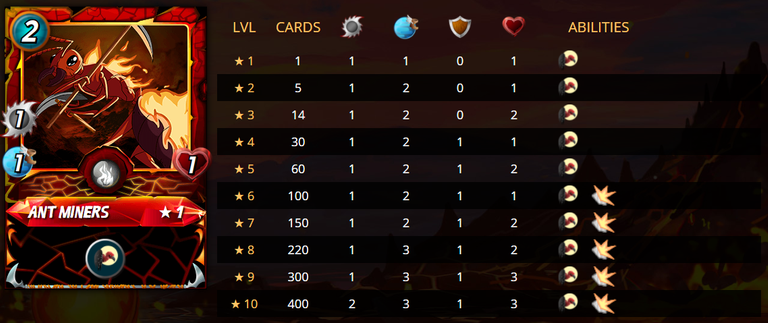 Ant miners is one of my all time favourite cards. It has alway been an underrated card in my opinion and you can also see that on the market.
It's also one of the cheapest cards on the market today (once again, excluding chaos legion). So you can get him to level 3 pretty easily. The trick is to position this card in such a way that it can stay alive long enough to become a pretty big tank. Also nice if you can give him a damage buff from a summoner (malric or tarsa).
Comparing this card with many others it's clear to me that it's an undervalued card at the time of writing.
Demented shark $0.48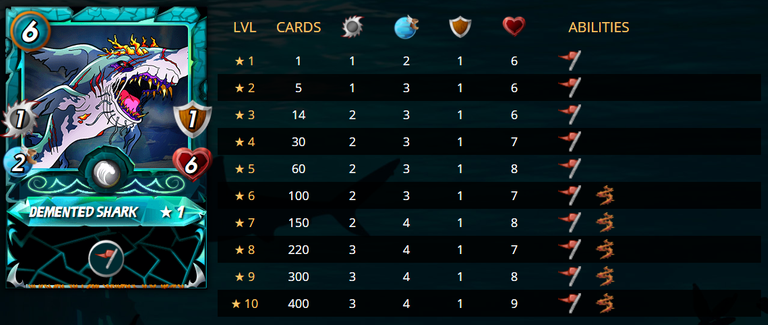 Demented shark is basically the water version of the silvershield knight. The biggest difference? The knight is valued at $6.83 and the shark at $0.48.
The Demented shark is a very useful card in games where melee monsters can attack from any position. Even if this is not the case, the shark can still see some play.
Definitely a card to look out for if prices drop even lower.

Want to earn more money with blogging? Start cross-posting to publish0x!
---
---