Splinterlands Update 4.6.22 SPS 180k Milestone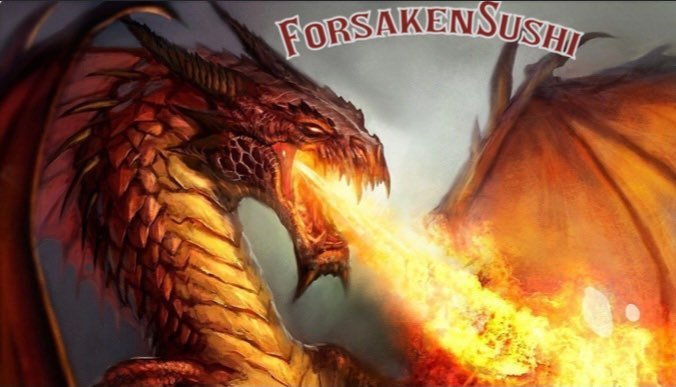 Thanks for stopping by today to check out my situation in the Play2earn blockchain game Splinterlands. I started playing the game last summer and I have really grown to enjoy the game and the economy.

Todays Market Conditions April 6th 2022
DEC $0.00158
SPS $0.10785
CHAOS $2.77118
PLOT $276.4767
Hive $0.934469


As you can see there are 8 days left in the current season and I am still in Gold I, this is the longest it has taken me to get back into Diamond in many seasons, competition seems to be heating up.


Im very happy with my rental income, it is down from where it was before Chaos Legion, but it is still a very good legitimate source of income coming in mid season at 27% ROA.


My daily sps income has gone down from last month as I sold chaos legion packs and bought sps and powered up hive. This lowered my airdrop points significantly, I plan to purchase more packs down the road.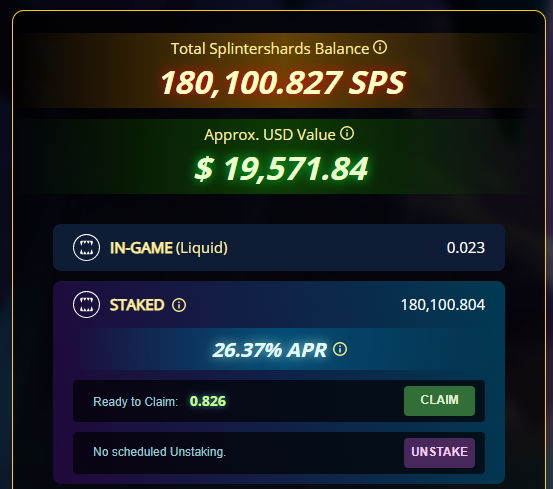 Today I hit a huge milestone, 180k staked SPS! Its been a long journey of dollar cost averaging. After starting the game last summer have 0 sps, and having 8k staked during 1st phase of chaos legion presale. I think its a wonderful time to accumulate SPS, people are underestimating its potential.


I started putting my dec income into liquidity pools, knowing DEC will decline, and SPS will likely go up, this will leave me with a ton of dec that is very devalued. But I will use this DEC as building materials for my guild in time.

---
---