New nft Game coming to the Ecosystem, WOO, the nft wrestling game will be on Hive Blockchain!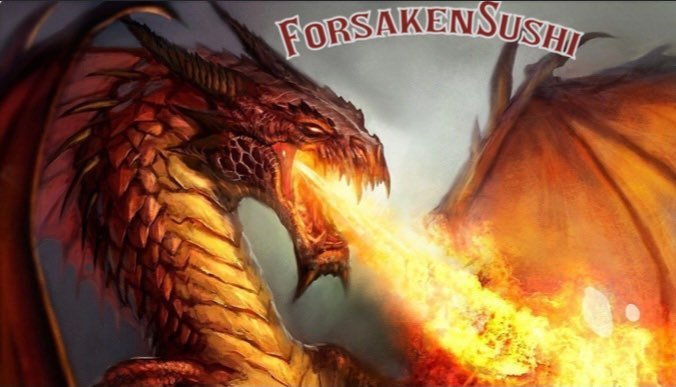 We have another new game coming to Hive! Seems like things are really heating up, a lot more games and development from the existing communities/dapps. Pretty awesome time to be part of the hive mind.

Today I wanted to let you know about WOO a new wrestling themed NFT game being developed on Hive. They just had their presale of 10,000 packs for $2 USD each, and it sold out in 8 hours!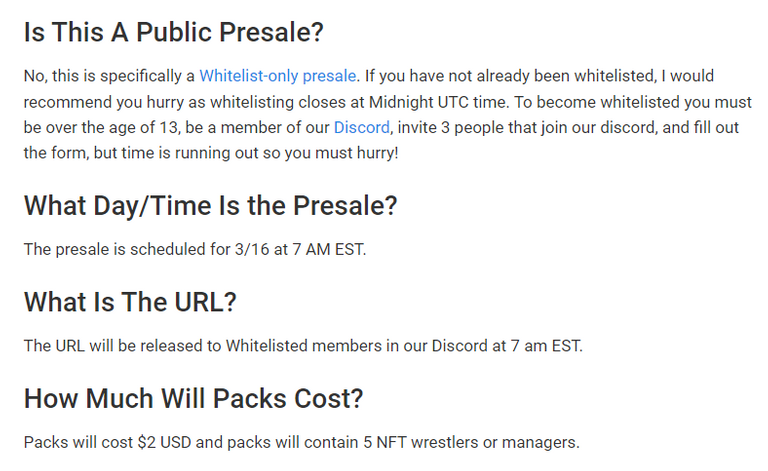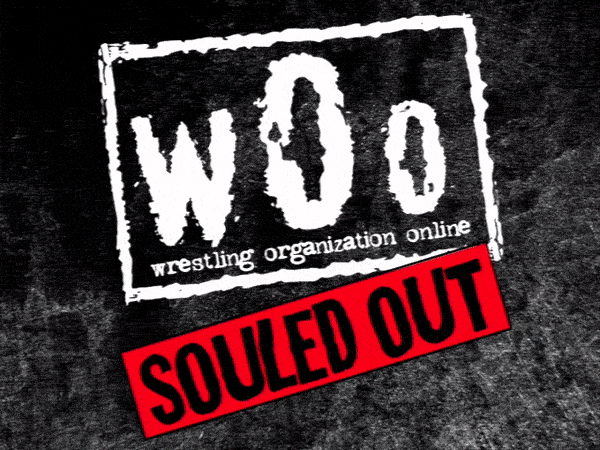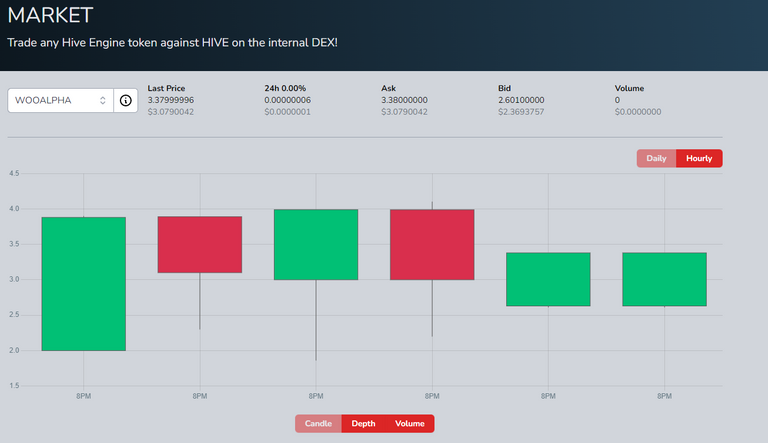 As you can see since the sell out of packs the price has traded between 2 Hive and 4 Hive. Considering they cost approx 2 Hive in presale, we are still early enough in my opinion. That reminds me, nothing in this write up should be construed as investment advice, they are my opinions and my own plans.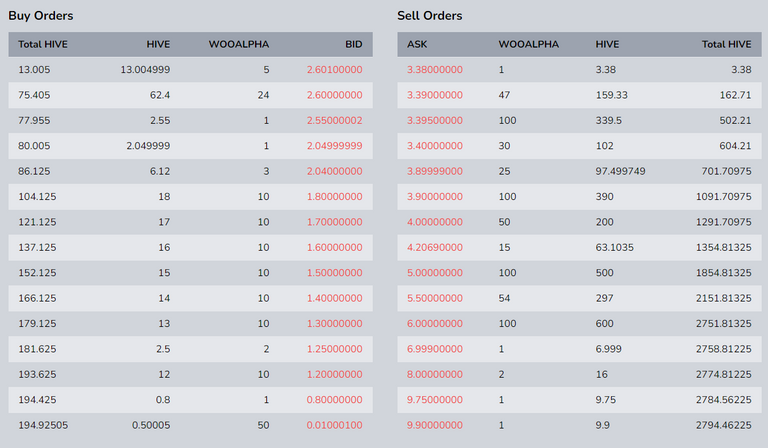 As we can see in the market depth, if you are more patient than myself, you can probably acquire packs at 2.05 hive and 1.81 hive for example. I myself, just hit the sell side orders as we will see below, decide what is best for your situation.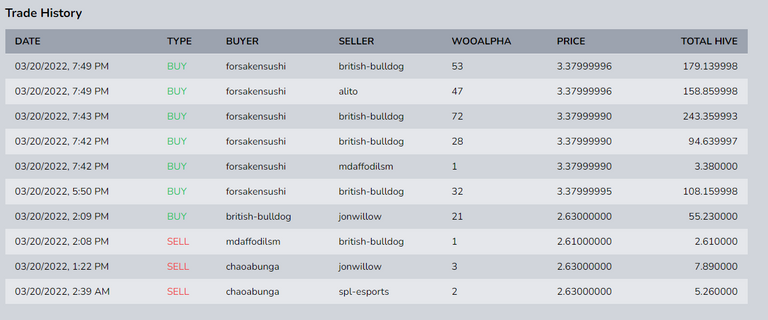 I acquired approximate 230 Alpha packs at the cost of 3.38 Hive Each. I am happy with that price considering the set is sold out and did so in only 8 hours.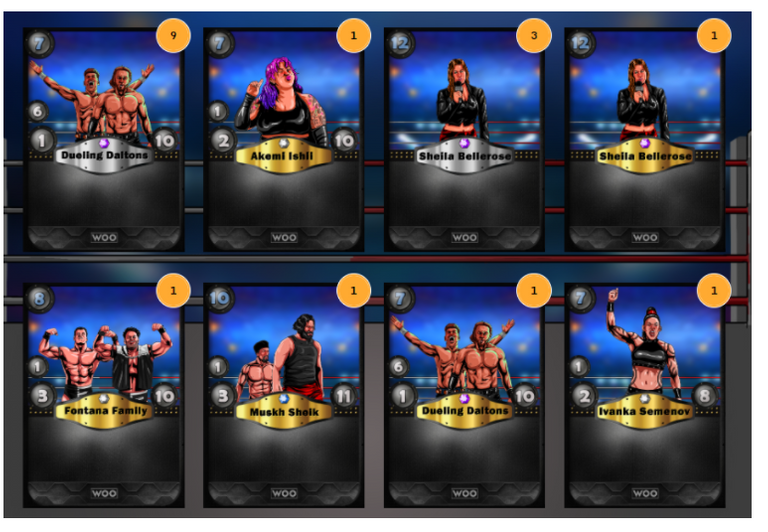 Here is an example of how the NFT cards look after opening the packs. I just have a feeling this is gonna catch on. WOOOOOOOOOOOOOOOOO!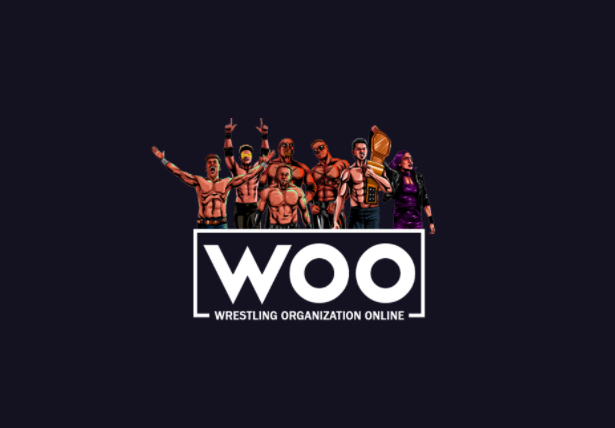 Here are some resources I have collected for you to do your due diligence on the project. Enjoy everyone!
---
---