CREATIVE SUNDAY WITH EGG SHELLS

Greetings everyone, it's another creative Sunday to share some creative works. As a mother, I try to give my children protein for their growth and to balance their diet. Eggs, I fry or boil them. With the thought of creative Sunday, I decided to make something beautiful from eggs. Apart from frying and boiling, Can we make something beautiful from an egg? Let's find out. For the love of interior decorations, I would be creating an item you can use to decorate your home, office and any place best fit for decoration.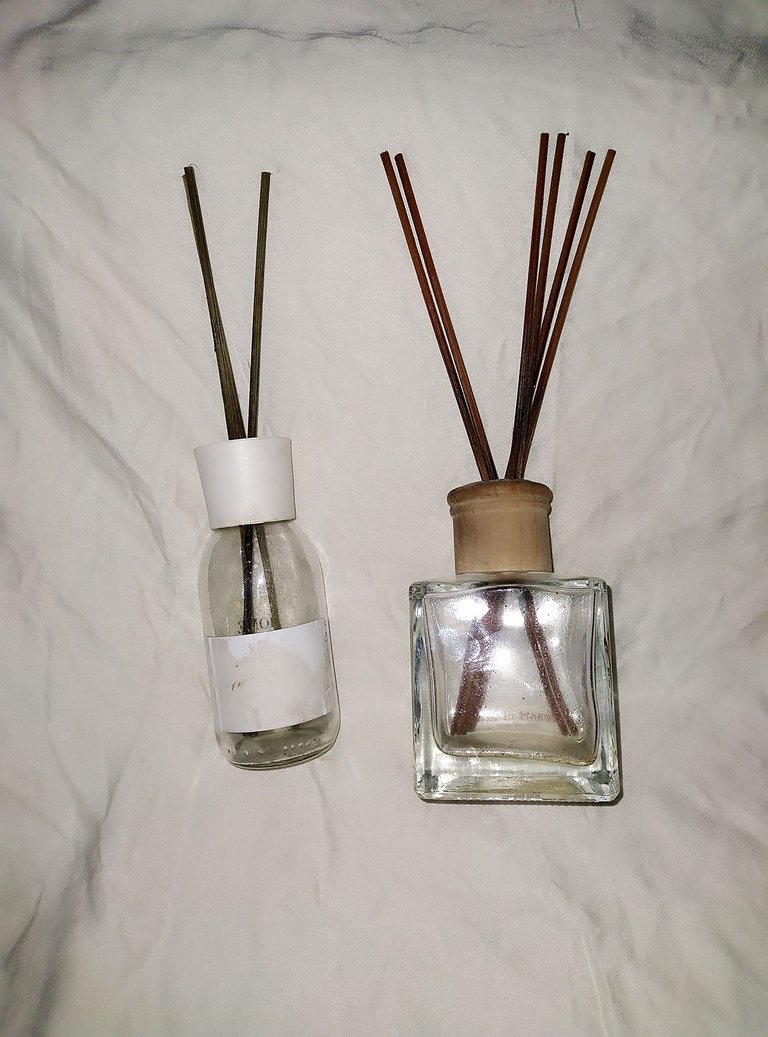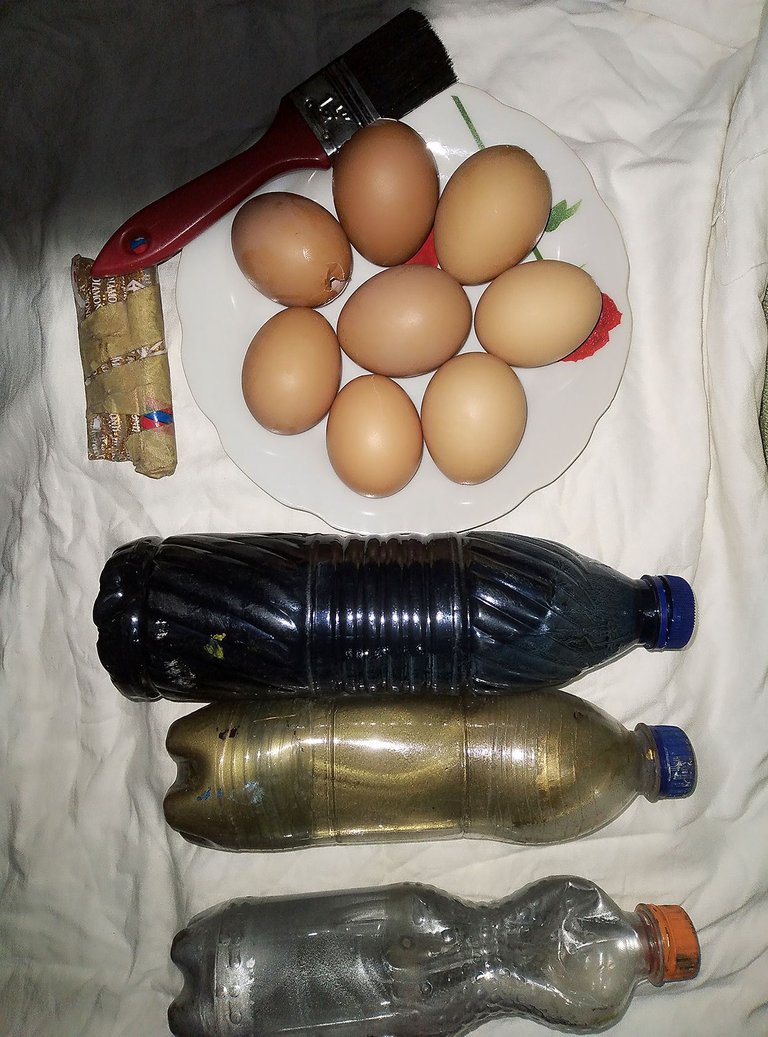 LIST OF ITEMS USED
Eggshells
Empty bottle of diffuser
Oil paint from my previous creativity
Paintbrush
Shiny sprinkles
Small quantity of Fuel / paint thinner or mineral spirit for washing and rinsing the brush.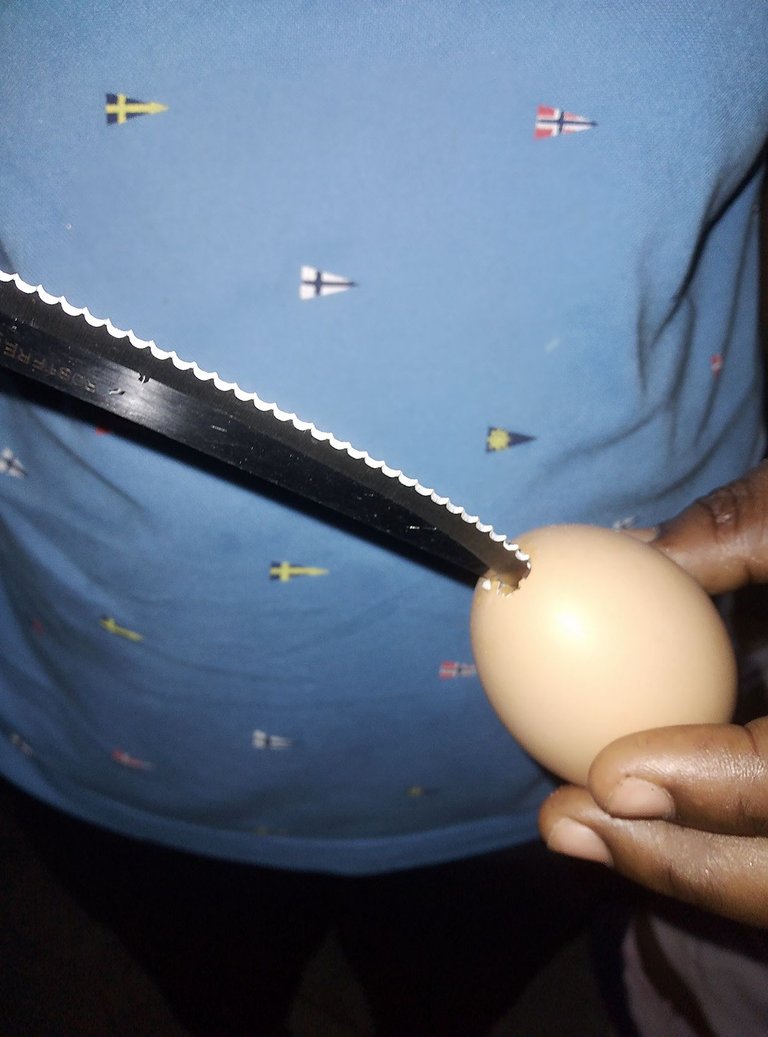 CREATIVE PROCESS
I carefully break the eggs to separate the liquid from the shell. Which I fry for my kids to enjoy for breakfast. I got 4eggs on the first day and another 4 the next day. I washed the shells with liquid soap and rinse them with water. Air dry for a few minutes and start painting the egg shells carefully with three different oil paint I have. Black, gold and silver.
After painting takes the shells out to dry naturally. Keep them out of the reach of children because they like to know what has happened to the egg. My son smashed one egg all because of curiosity. Although the paint on the eggshells makes it hard to be easily broken.
I added a few shiny sprinkles to give a different colour effect.
During the painting, I put the eggshells on the diffuser stick so I don't smash the shells with my hands.
Painting three different colours with one paintbrush would require rinsing the brush.
What can I use to easily rinse out my painting brush? I use and a chemical called paint thinner/ mineral spirit.
Paint Thinner is a powerful solvent that breaks down oil-based paints, primers, and stains, making it easier to strip paint off of a surface.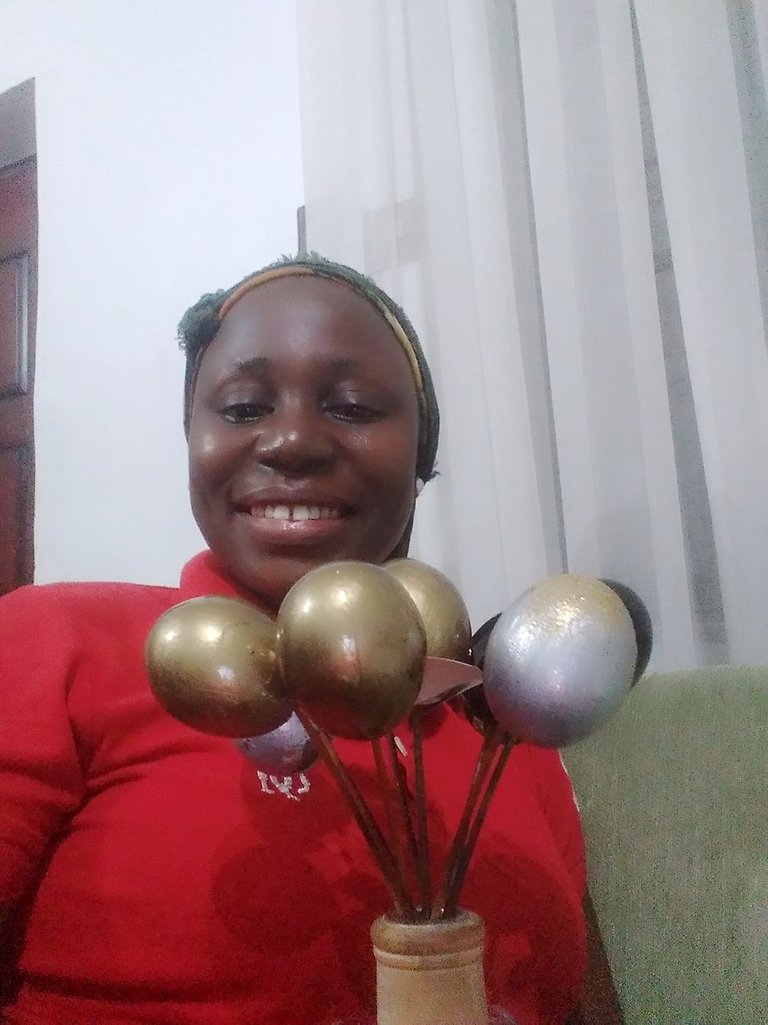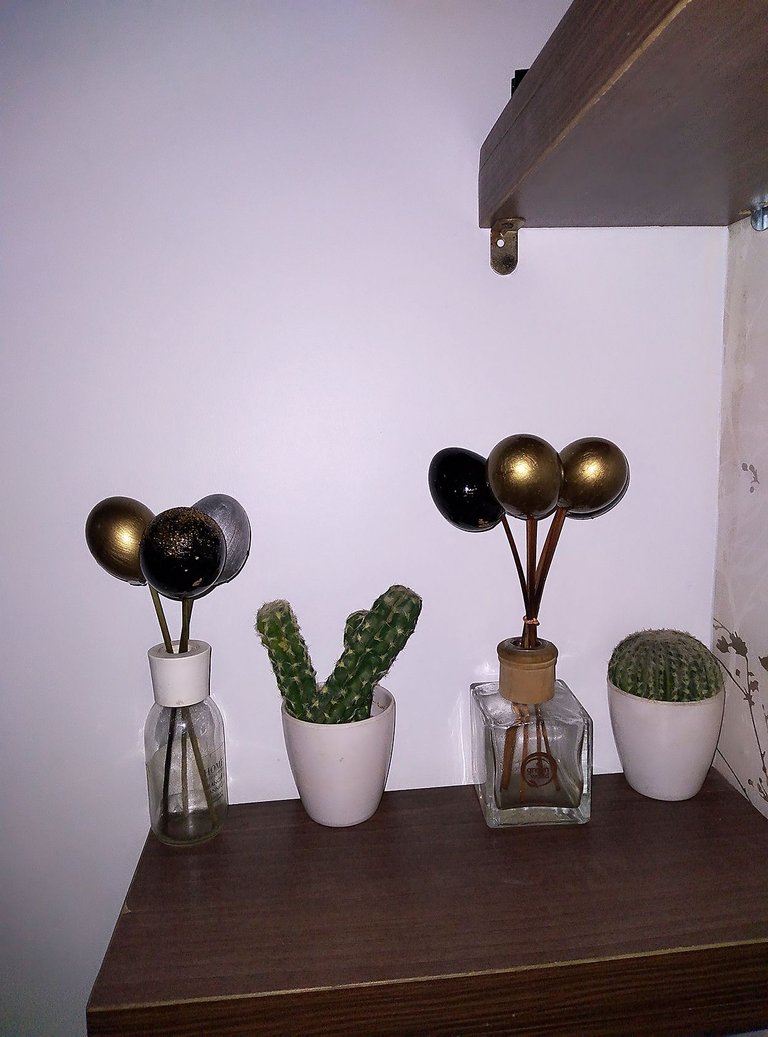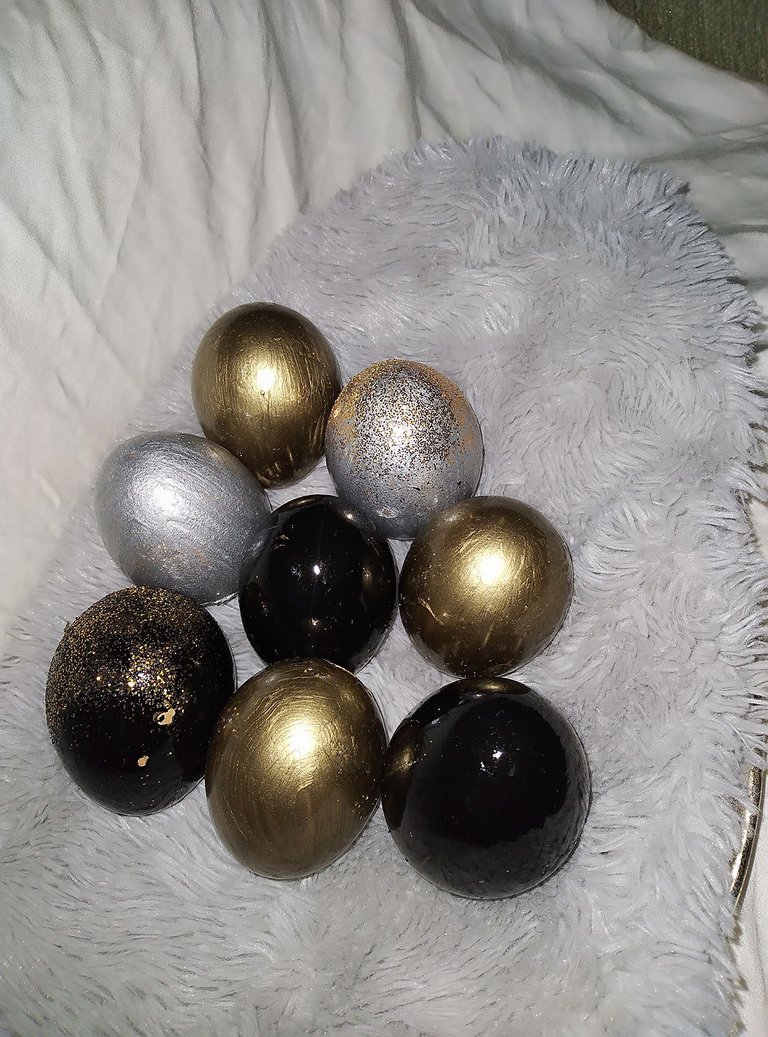 DECORATION
After painting, our eggshells is ready to be displayed as a decoration in the house, office or any place best fit for decoration
This is in response to the creative Sunday contest.
All pictures are mine taken with my phone.
Thank you for reading .
---
---