SPIDER (Agelena labyrinthica)

Good evening and greetings to all of you, so tonight I want to share a picture of a spider Agelena labyrinthica.
---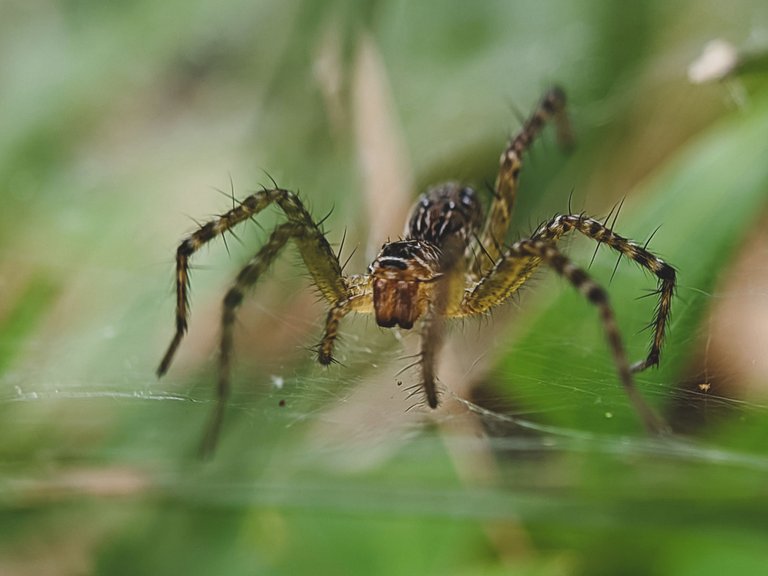 ---
In my area, these spiders are often found in rice fields, especially in grasslands. These spiders make their nests or webs in the grass making it easier to catch their prey. The interesting thing about the net is that it is in the morning and when the dew pools on the net, which makes the beauty of the net special.
Indonesia : Jika didaerah saya laba-laba ini sering berada di persawahan yang khususnya di padang rumput. Laba-laba ini mebuat sarangnya atau jaringnya di rumput-rumput sehingga membuatnya lebih mudah untuk menangkap mangsanya. Hal yang menarik dari jaringnya yaitu saat di pagi hari dan saat embun tergenang di atas jaringnya yang membuat keindahan dari jaringnya pun istemewa.
---
The spider's web is very easily damaged because it is in the grass and humans often step on it when walking. These spiders also belong to the species agelenidae.
Indonesia : Jaring dari laba-laba tersebut sangat mudah sekali rusak dikarenakan berada di rumput-rumput dan manusiapun saat berjalan sering kali menginjaknya. Laba-laba tersebut juga tergolong ke dalam spesies [agelenidae].
---
The spider is very agile to human movement, as when I want to take a picture of the object it moves so fast that it makes me overwhelmed when taking pictures. Here are some pictures of the spider and I hope you enjoy it.
Indonesia : Laba-laba tersebut sangat gesit terhadap pergerakan manusia, seperti halnya saat saya ingin mengambil gambar dari objek tersebut dia berpindah-pindah dengan sangat cepat sehingga membuat saya sempat kewalahan saat memotretnya. Berikut ini beberapa gambar dari laba-laba tersebut dan semoga anda menikmatinya.
---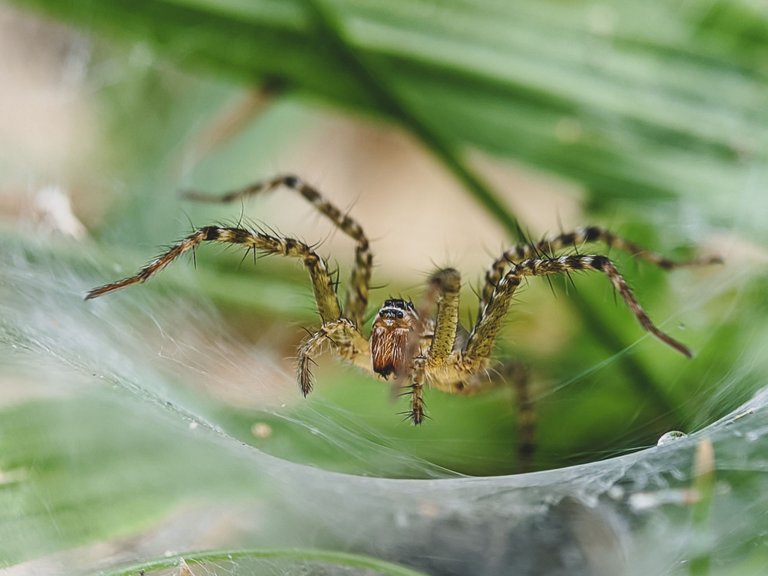 ---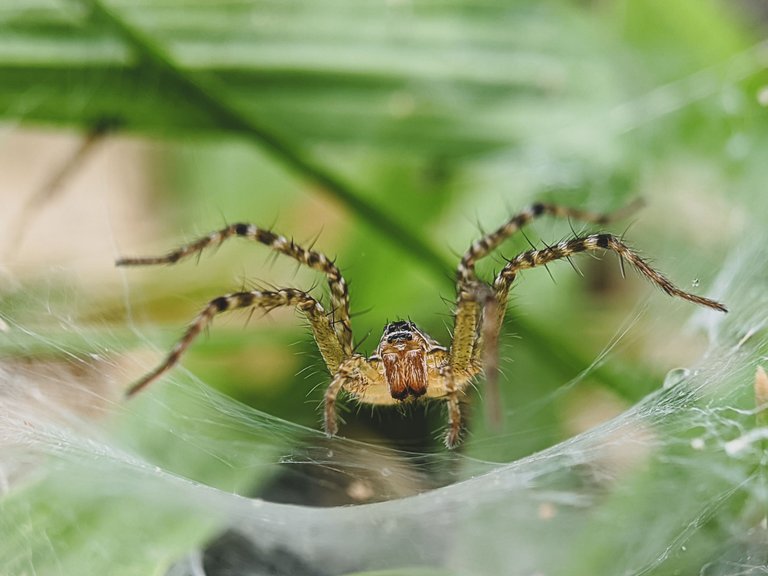 ---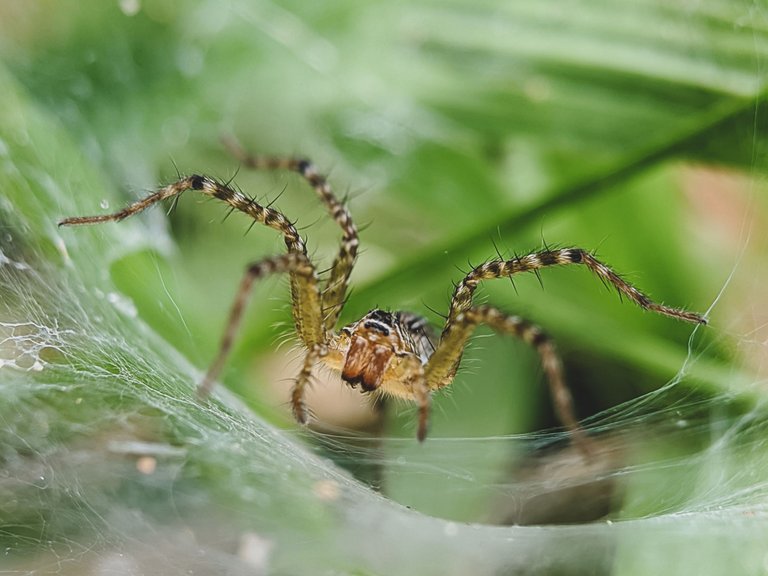 ---
---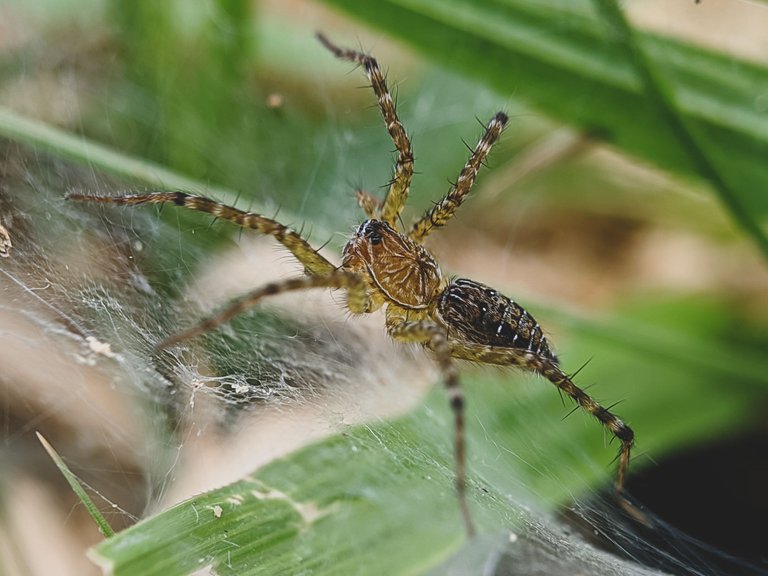 ---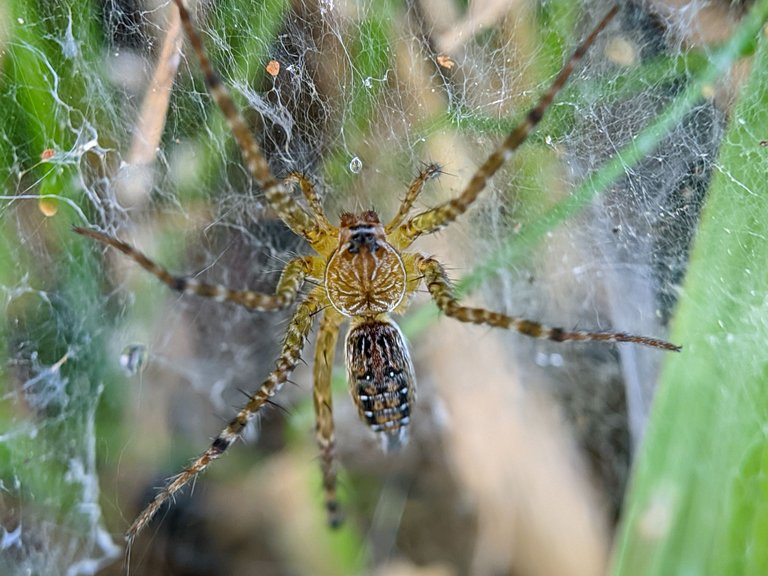 ---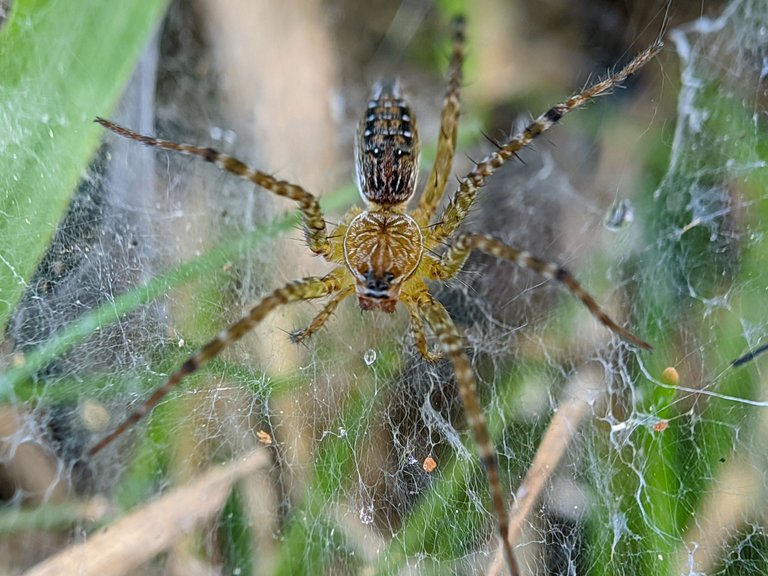 ---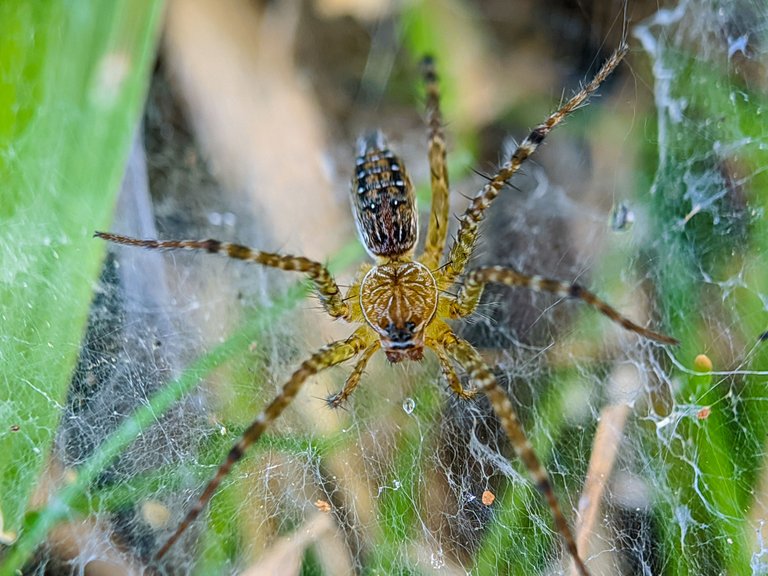 ---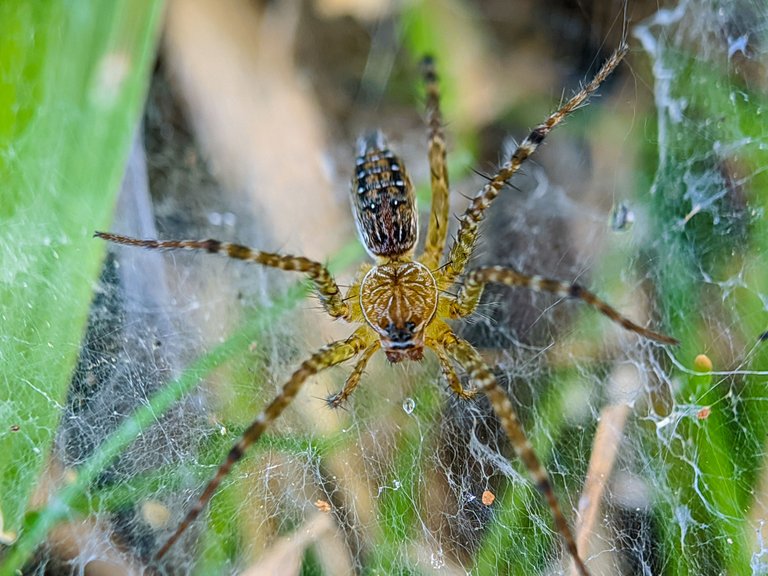 ---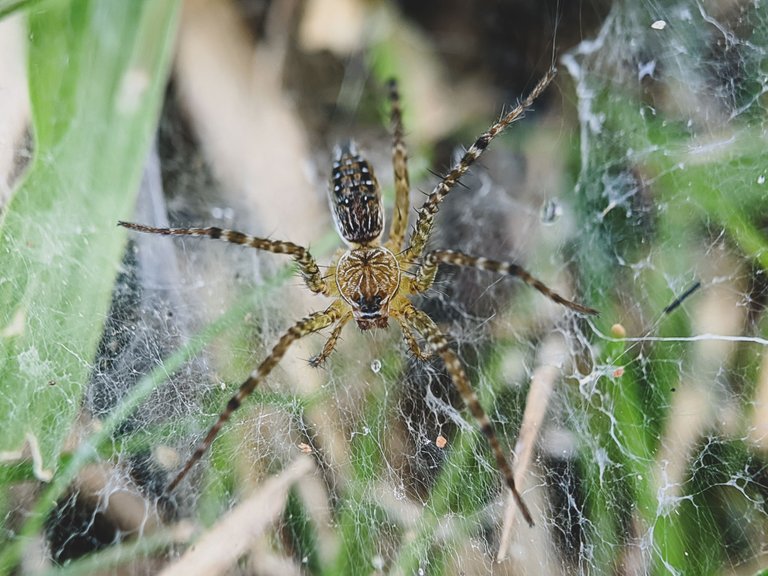 ---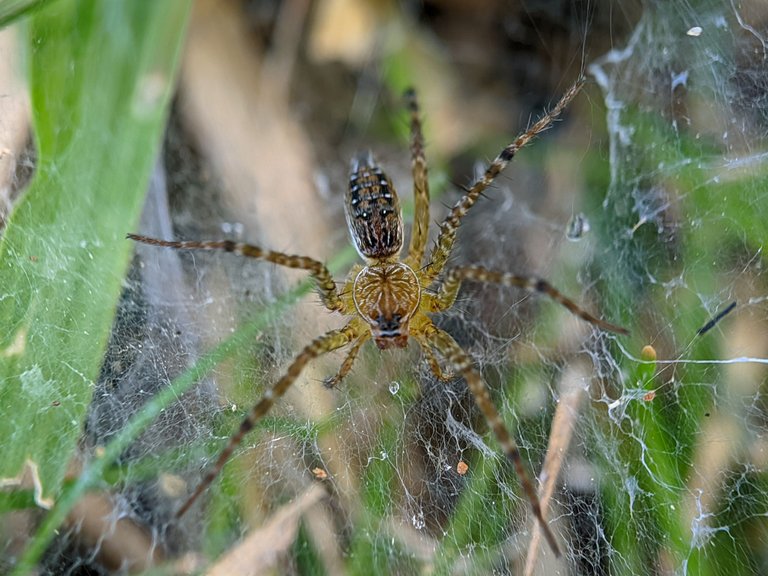 ---
The spider above still has millions of species on this earth and for the time being I only found this one. All right, friends, this is all I can post on this occasion, hopefully it will be useful and thank you.
Indonesia : Laba-laba diatas masih memiliki jutaan spesies dibumi ini dan untuk kali saya hanya menemukan yang ini saja. Baiklah sobat semuanya hanya ini saja yang dapat saya postingkan pada kesempatan kali ini semoga bermanfaat sekian dan terimakasih.
---
---