Signature Cocktails Menu With Dirty Innuendo For Free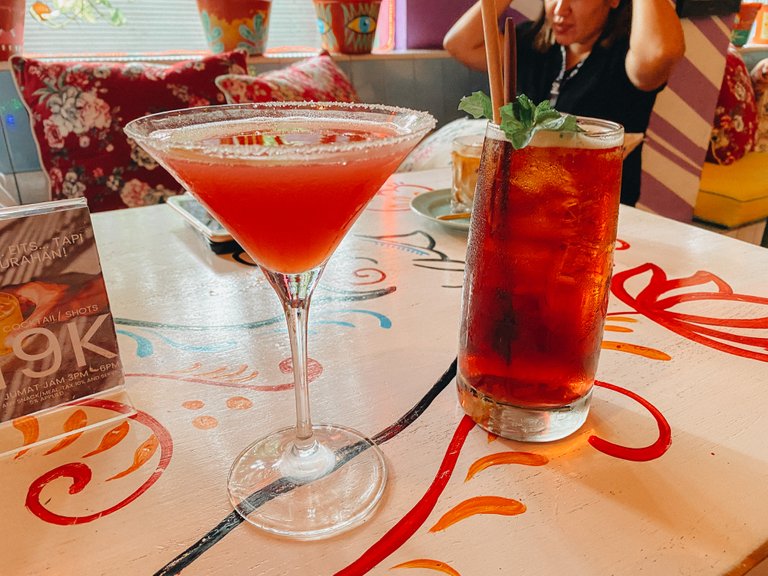 Hello my dear friends. In this post, i want to share about the restaurant with such an unique menu. In the beginning, we dont have any plan to go to this place. Me and my friends were just hang out in a shopping center in Kuta. The name of the mall is Beachwalk Shopping Center. Located in Kuta and right in front of Kuta beach. That place is one of my most favorite place to hang out. I dont remember what we were doing in the mall with my friends that made us go there. But, we decided to not eat in that shopping center because one of my friend at the time told us that she really want to go to this place because she saw that they have a lot of promotion in there. Who wouldnt love a promotion so we were all agreed to her suggestions. The name of the place is Desa Mexico, or Mexican Village in english. The cafe located quite close from the shopping center we were in, its only 3 minutes by motorbike. Let me tell you, i think that the only way you can reach this place is by motorbike because the road is so small. I dont think its enough for a car. So, please keep that in mind if you're looking for the pcafe.
Desa Meksiko Address :
Jl. Poppies II No.19, Kuta, Kec. Kuta, Kabupaten Badung, Bali 80361 .
Menu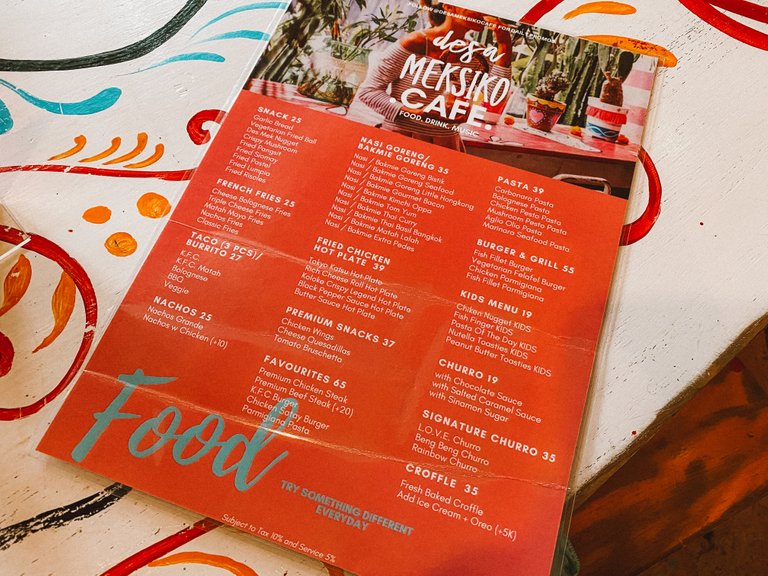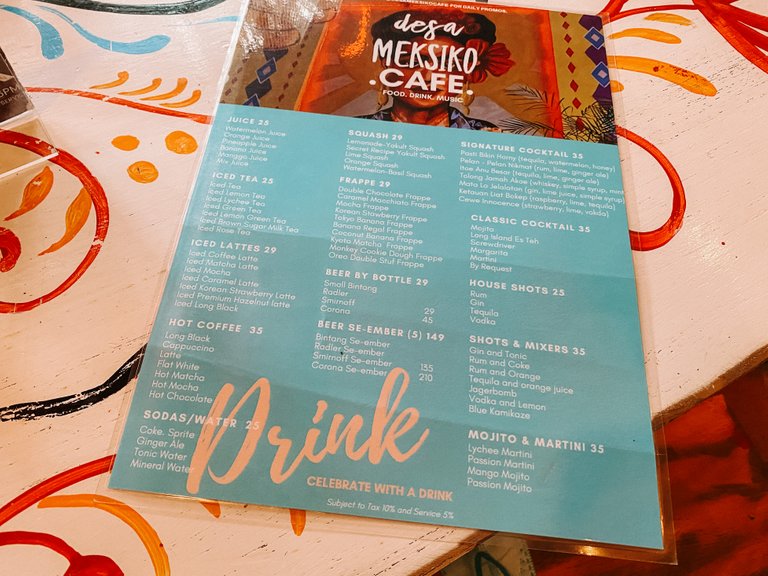 This is the menu. There're nothing special about the menu except for the signature cocktail part. I dont think you can understand it if you're not understand our language though, so this might be hard to be explained. The thing is, their cocktail menu have such a dirty innuendos , which is :
Pasti Bikin Horny (tequila, watermelon, honey)
Pelan - Pelan Nikmat ( rum, lime, ginger ale )
Itoe Anu Besar ( tequila, lime, ginger ale )
Tolong Jamah Akoe (whiskey, simple syrup, mint)
Mata Loe Jelalatan (gin, lime juice, simple syrup)
Ketauan Liat Bokep (raspberry, lime, tequila)
Cewe Innocent (Strawberry, lime, vodka)
The price of their cocktail and signature cocktail is so cheap, so don't expect to get drunk even after 5 glasses in here.
The Food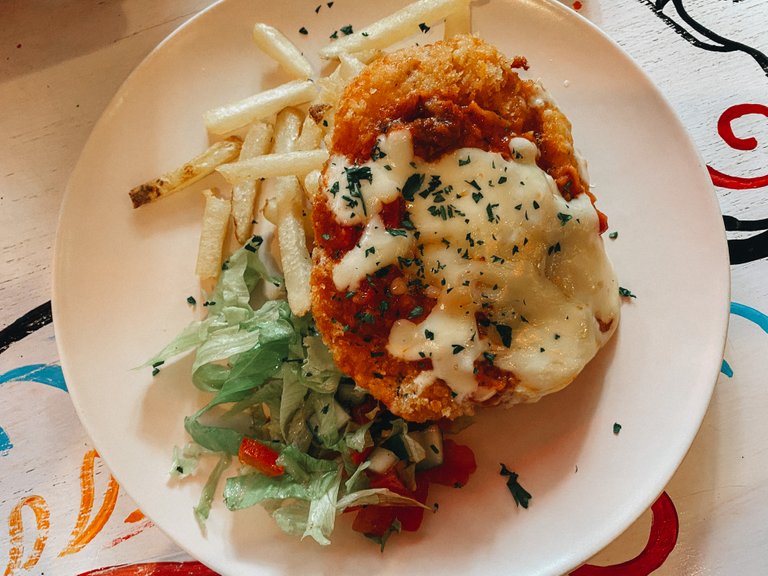 I was so hungry so buying a proper meal is a must. I need protein, so i have decided to order premium chicken steak. This food is also placed on their "favorites" section in their menu. I think that its a safe choice to make especially when we are in a cafe or restaurant we have never visited before. The chicken steak taste pretty good. I asked that they didnt put any bacon in here because in their original menu, they will have to put bacon pieces on top of the steak sauce.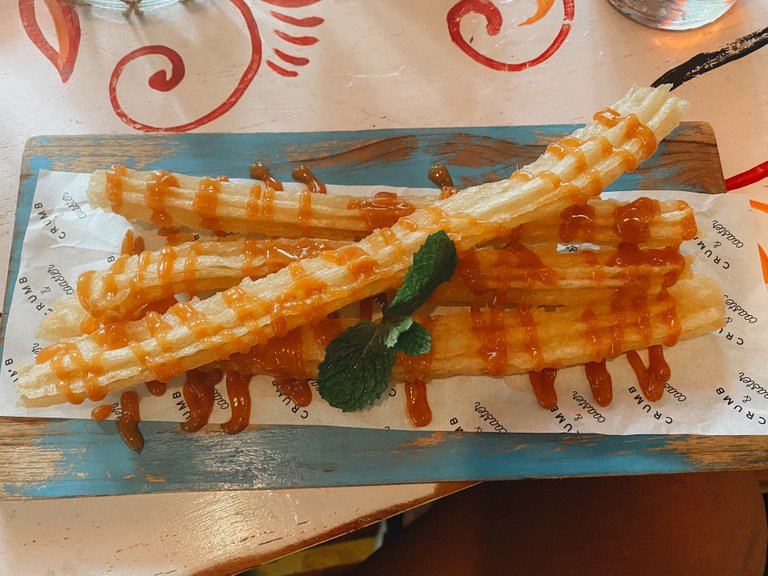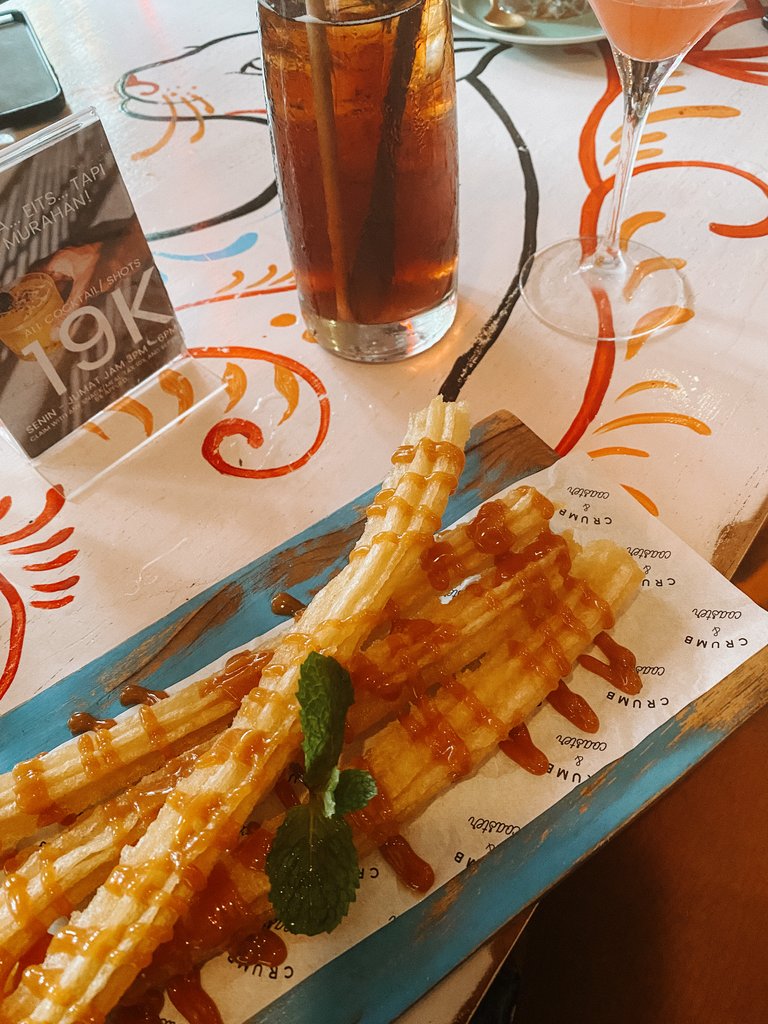 I love eating sweet snacks after a savory meal, its like an unwritten rule for me. Its been so long since the last i ate churros so i decided to order that. They have three different topping which is chocolate sauce, salted caramel sauce, and cinnamon sugar. I ordered the one with salted caramel as the sauce. It tasted sooo good eventhough i think that their churros is too oily which make it quite hard for me to swallow it.
The Drink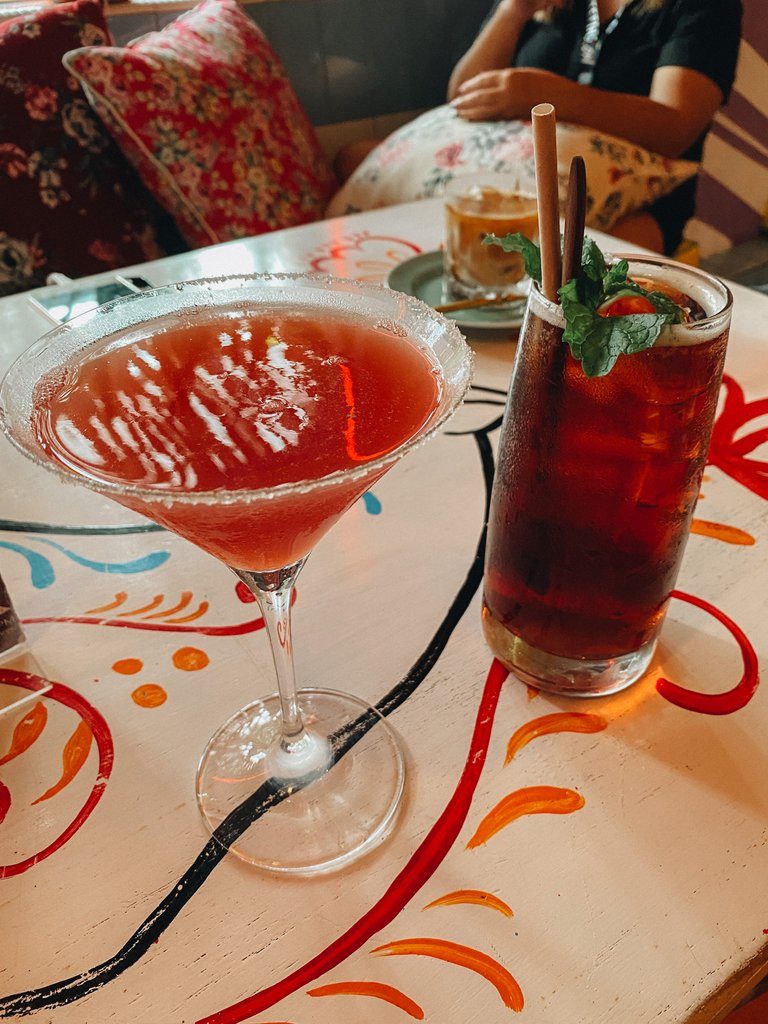 I have two drink here, one is the signature cocktail and the other is the tea. I have realized that i dont have the picture of the tea by itself so i will just show it with the cocktail like this. The tea that i ordered is Ice Lychee Tea. Its so refreshing to drink lychee tea in Bali's hot weather at the time.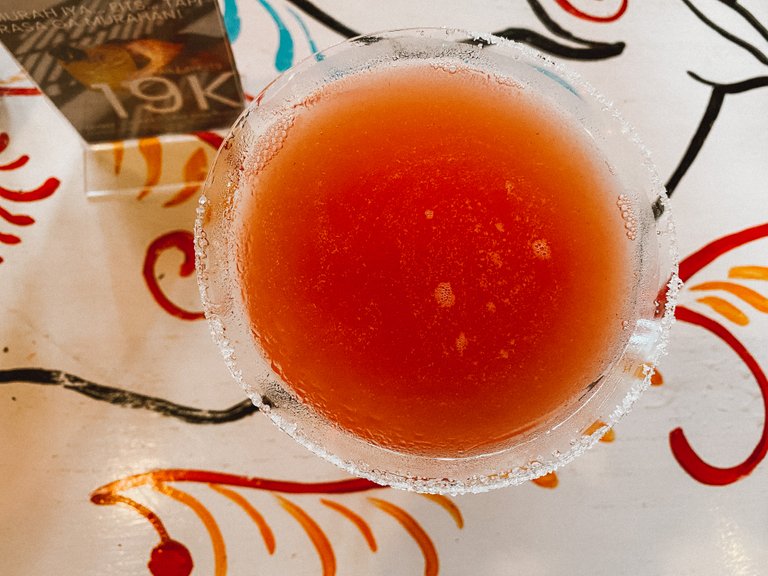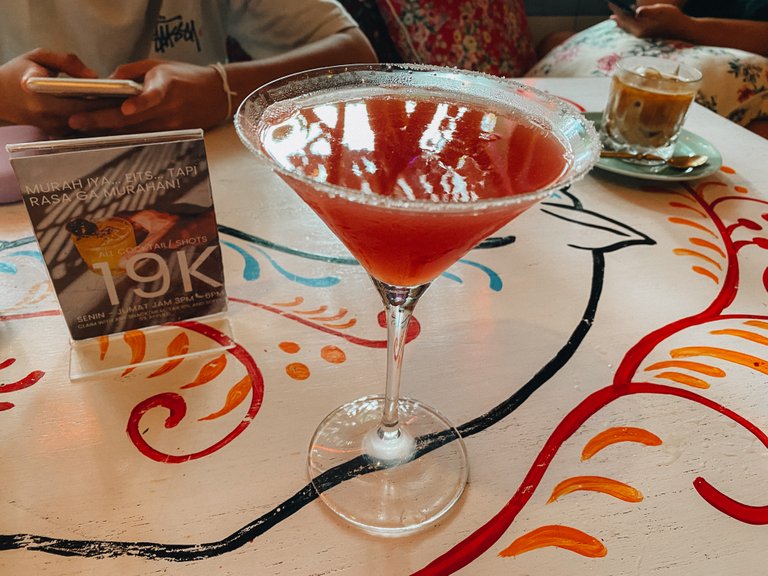 This is the cocktail and its free. We can choose one cocktail for free if we ordered one of their food. The cocktail that we can choose can only be from their signature cocktails. This is the Pasti Bikin Horny which is tequila, watermelon, and honey inside of it. For the taste, it's basically a watermelon juice. Cant taste the tequila at all.
---
---