Vivaldi's music adapted to climate change/ La música de Vivaldi adaptada a los cambios climáticos. (ENG/ESP)
---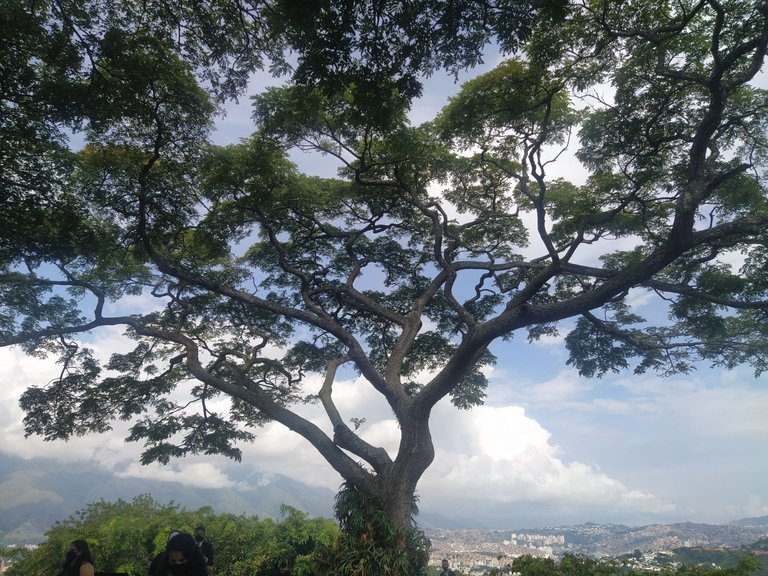 Para nadie es secreto que los cambios climáticos han creado estragos en nuestro mundo desde épocas pre-homínidos, una constante que pasa por diferentes factores, pero que lamentablemente a nuestra generación nos ha tocado vivir en carne viva y ver a través de las redes sociales los estragos que produce.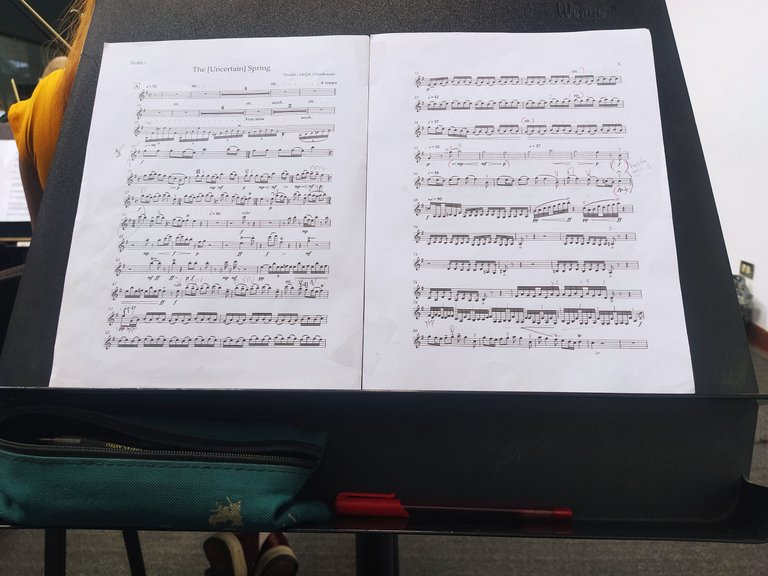 It is no secret that climate change has created havoc in our world since pre-hominid times, a constant that happens for different factors, but unfortunately our generation has had to live in the flesh and see through social networks the havoc it produces.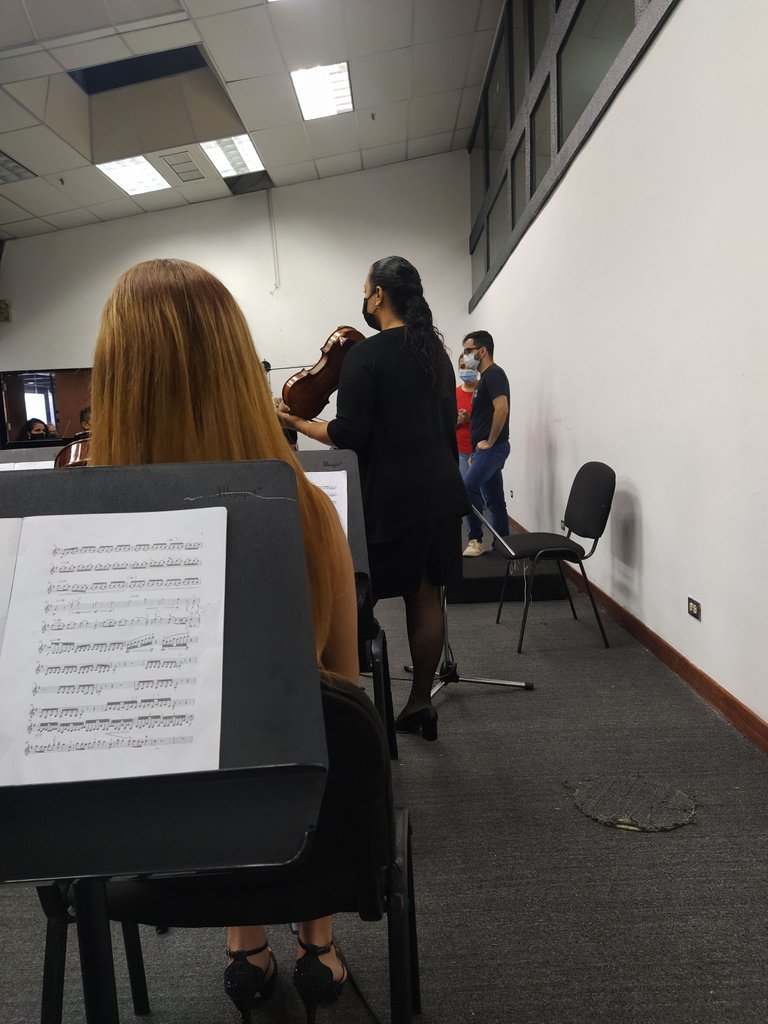 ---
Quiero mostrarles un pequeño extracto de una obra musical que tuve el honor de ser participe en su estreno y grabación. Una obra hecha en base a la obra original de Antonio Vivaldi, "La primavera", una obra formidable y muy conocida de ese entrañable compositor adelantado a su tiempo.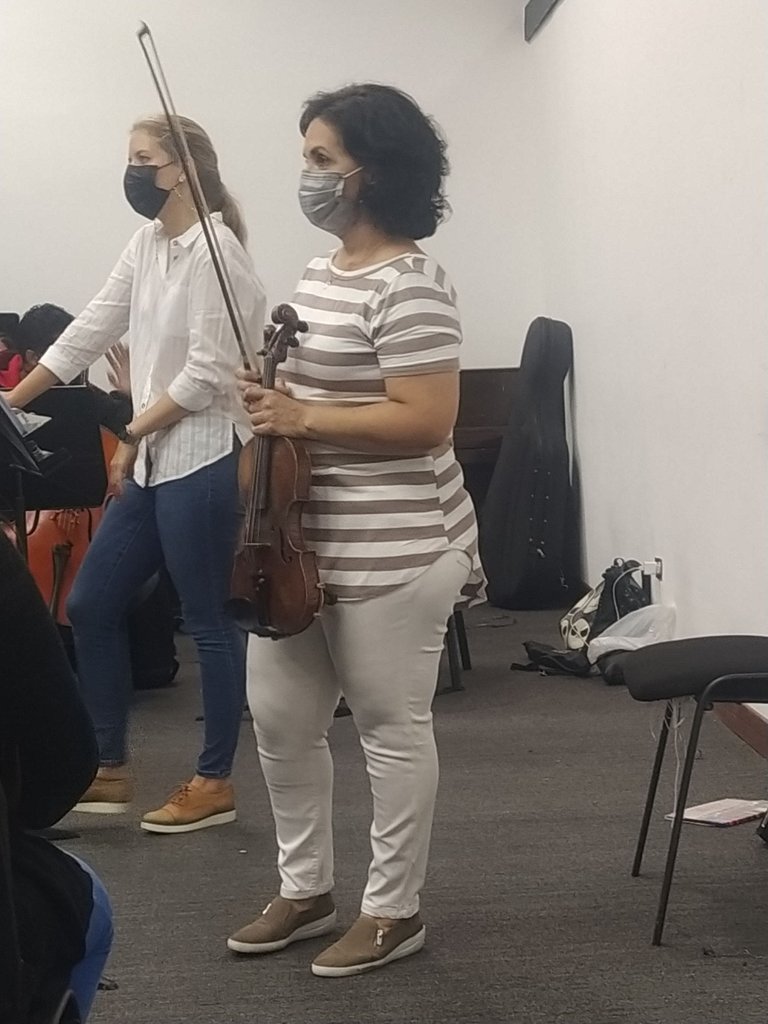 I want to show you a small excerpt of a musical work that I had the honor to be part of its premiere and recording. A work based on the original work of Antonio Vivaldi, "La primavera", a formidable and well known work of that endearing composer ahead of his time.
---
La obra se caracteriza por la muy notoria cantidad de efectos que proporciona el algoritmo en la partitura musical. El inicio no es tal como la muy notoria introducción clásica del concierto solista impuesta desde el barroco, pero conserva frases y rastros de la pieza original. El muy conocido comienzo en la obra de Vivaldi es reemplazado por una muy particular cadencia que invita al solista al uso de recursos técnicos variados e interpretativos propios de una obra adelantada a la usada por los compositores de antaño.
The work is characterized by the very noticeable amount of effects provided by the algorithm in the musical score. The beginning is not such as the very notorious classical introduction of the soloist concerto imposed from the baroque, but it preserves phrases and traces of the original piece. The very well known beginning in Vivaldi's work is replaced by a very particular cadenza that invites the soloist to use varied technical and interpretative resources typical of a work ahead of the one used by the composers of yesteryear.
---
La obra consta de tres movimientos hechos en base al score original pero vueltos a escribir en una forma original y en otra tonalidad, completamente hecho en base a un algoritmo de computadora que hizo la partitura descomponiendo y volviendo a escribir la obra bajo un criterio a si el genio Veneciano hubiera vivido en el año 2040 y hubiera experimentado el radical cambio climático que hace es tragos en nuestro planeta hoy en día.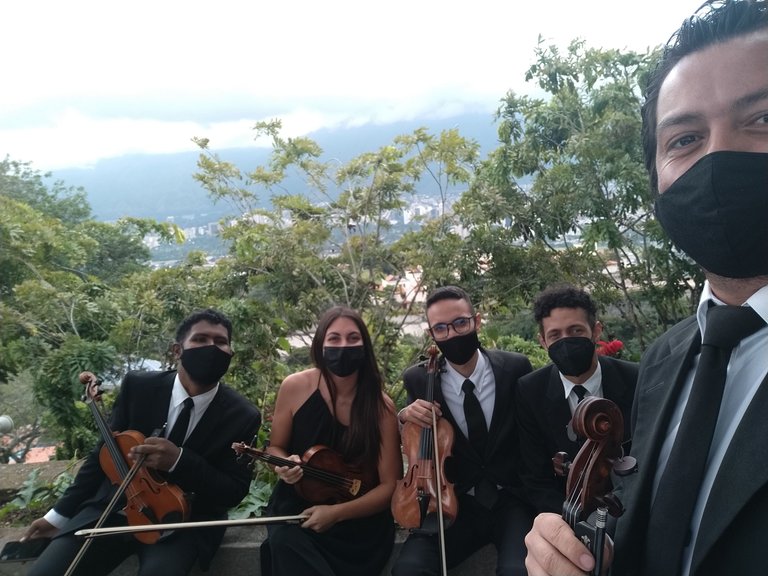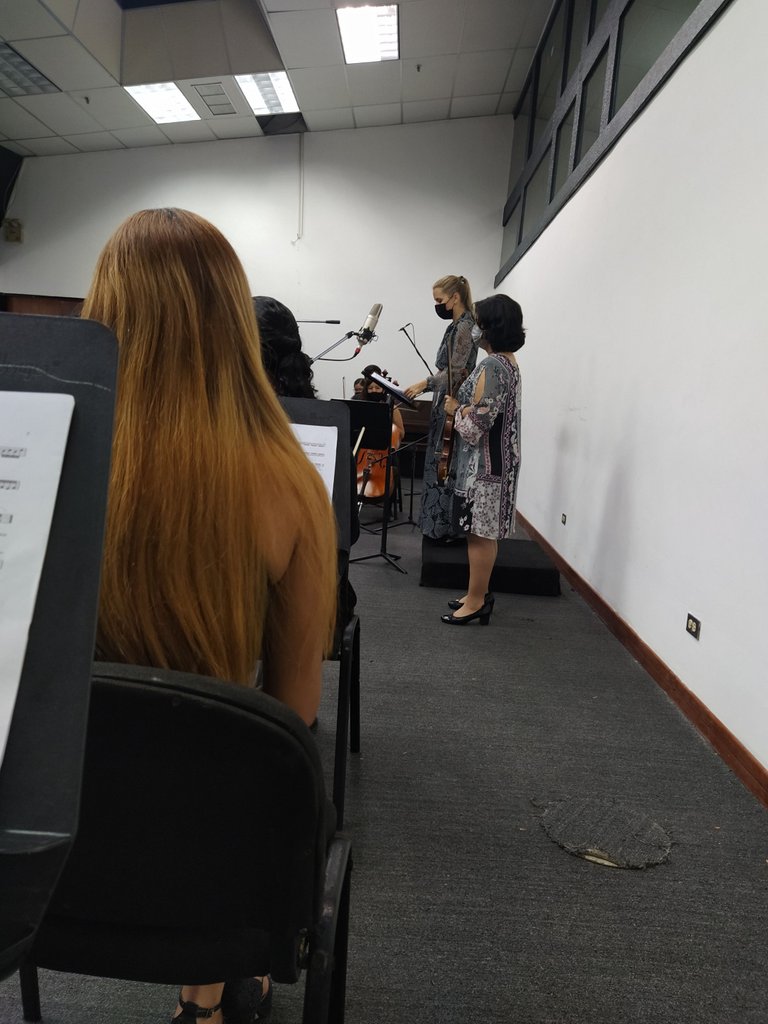 The work consists of three movements based on the original score but rewritten in an original form and in another key, entirely based on a computer algorithm that made the score by decomposing and rewriting the work under a criterion as if the Venetian genius had lived in the year 2040 and had experienced the radical climate change that is wreaking havoc on our planet today.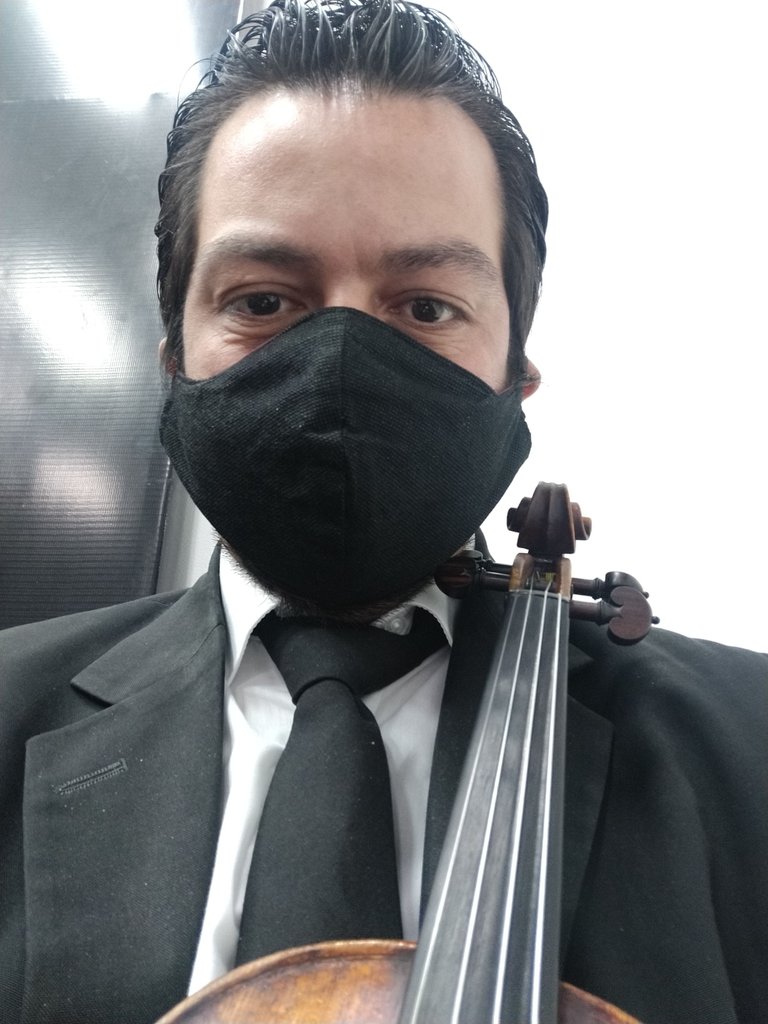 ---
Estragos gracias a la híper globalización, la desmedida contaminación del medio ambiente, el descontrol en la destrucción de las zonas verdes en el planeta que son el pulmón vegetal de la tierra y sin que la humanidad, ni ningún otra criatura pudiera sobrevivir más de dos o tres generaciones, no sin sufrir catastróficos efectos directos e indirectos.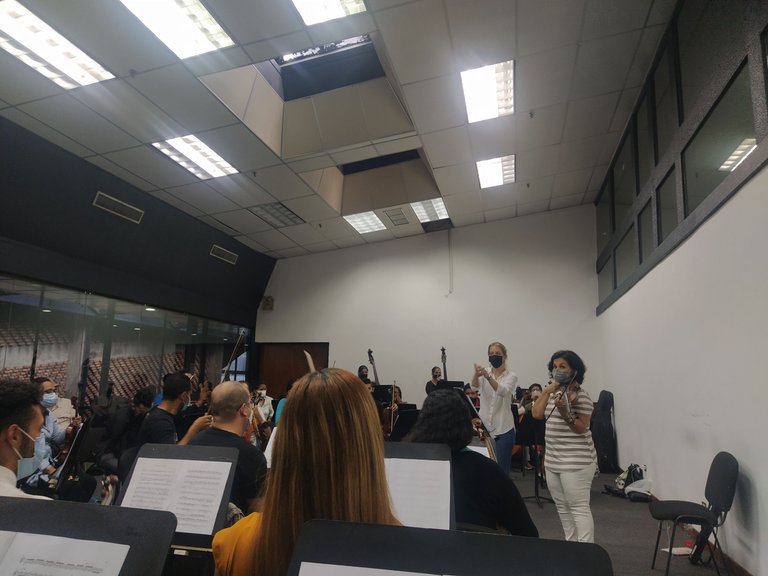 The ravages of hyper-globalization, the excessive pollution of the environment, the uncontrolled destruction of the planet's green zones that are the earth's vegetable lungs and without which humanity, nor any other creature, could survive more than two or three generations, not without suffering catastrophic direct and indirect effects.
---
Mi orquesta fue escogida por su versatilidad y puesta en escena con buena disposición, el lugar para la grabación la bella Villa Planchart, la solista la muy respetable maestra María Fernanda Montero y la dirección a cargo de la maestra Elisa Vegas.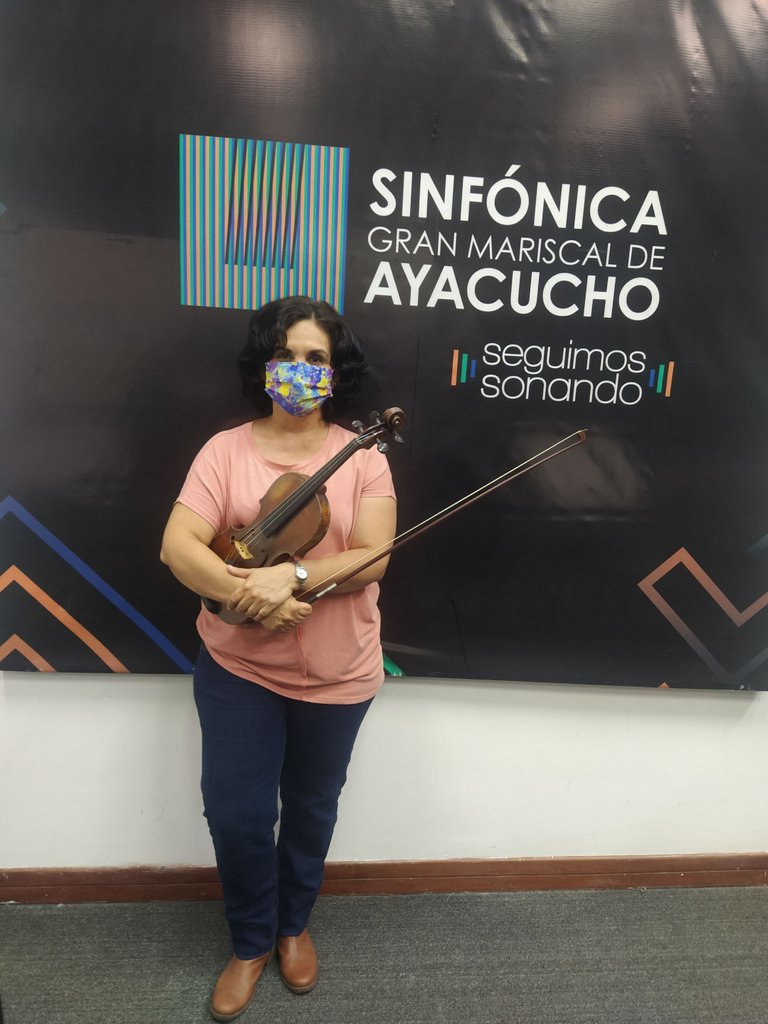 My orchestra was chosen for its versatility and staging with good disposition, the place for the recording the beautiful Villa Planchart, the soloist the very respectable maestro María Fernanda Montero and the direction in charge of the maestro Elisa Vegas.
---
Una obra controversial, pero con un propósito único que se basa en la concientización de todos en el cuidado y preservación de nuestro planeta.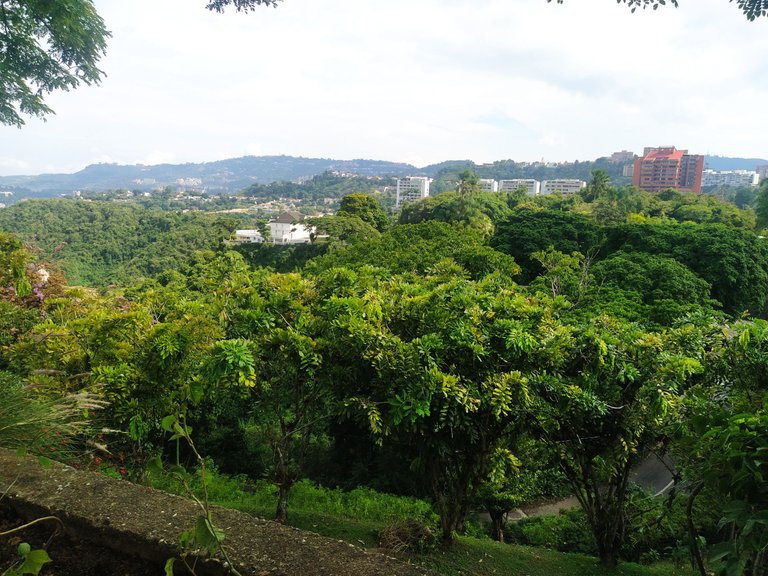 A controversial work, but with a unique purpose that is based on the awareness of all in the care and preservation of our planet.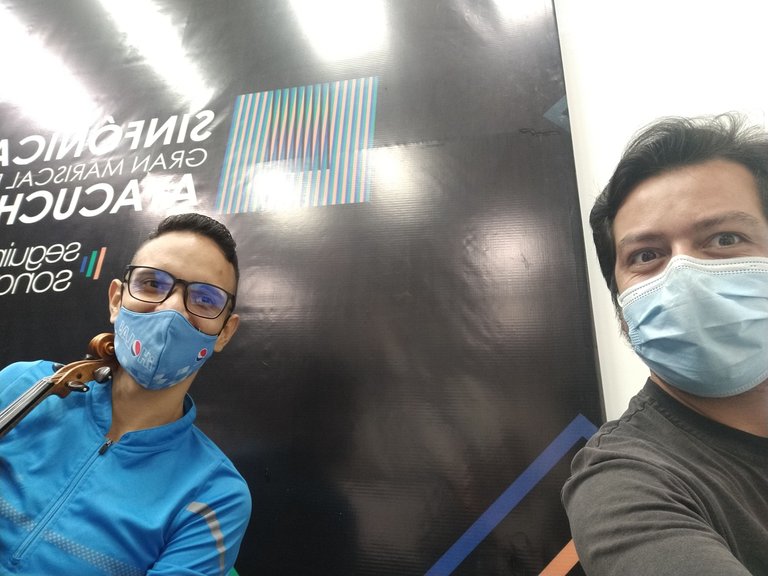 Here whith my friend @cesarsj5
---
---