Ri(ns)ce and repeat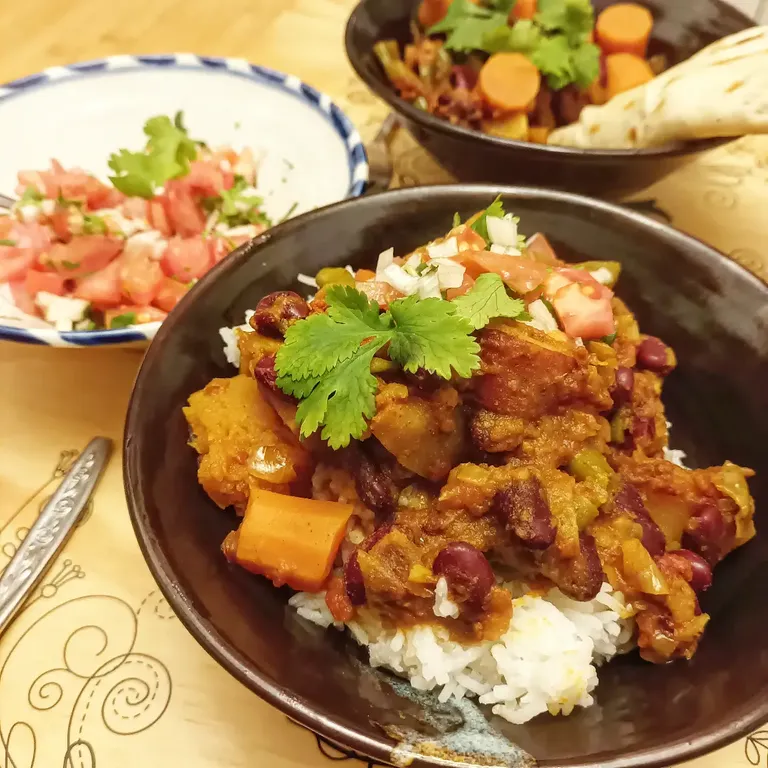 That large batch of vegetable curry from last week hasn't gone amiss. Last evening, there was a pair of naan breads in the deep freeze - left over from that meal. Making more at the 11th hour - given that I make them with sourdough and they need to ferment - was literally a non-starter. I knew that one wouldn't be enough for The Husband. He likes rice, so he had rice. I had naan. All's well on a wintery meatfree Monday.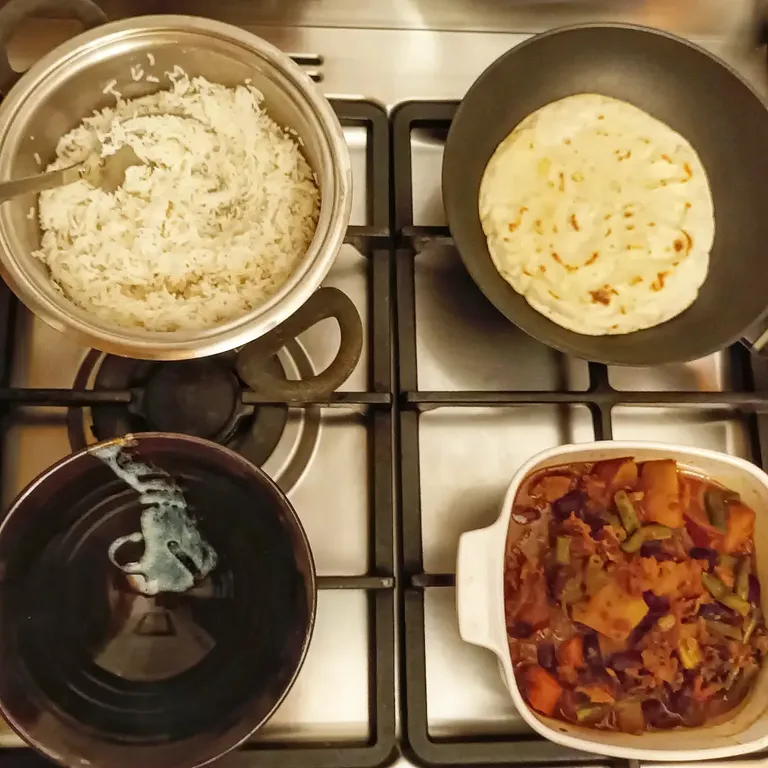 My stove looked like it really worked hard last night! All it I did was cook rice and warm things...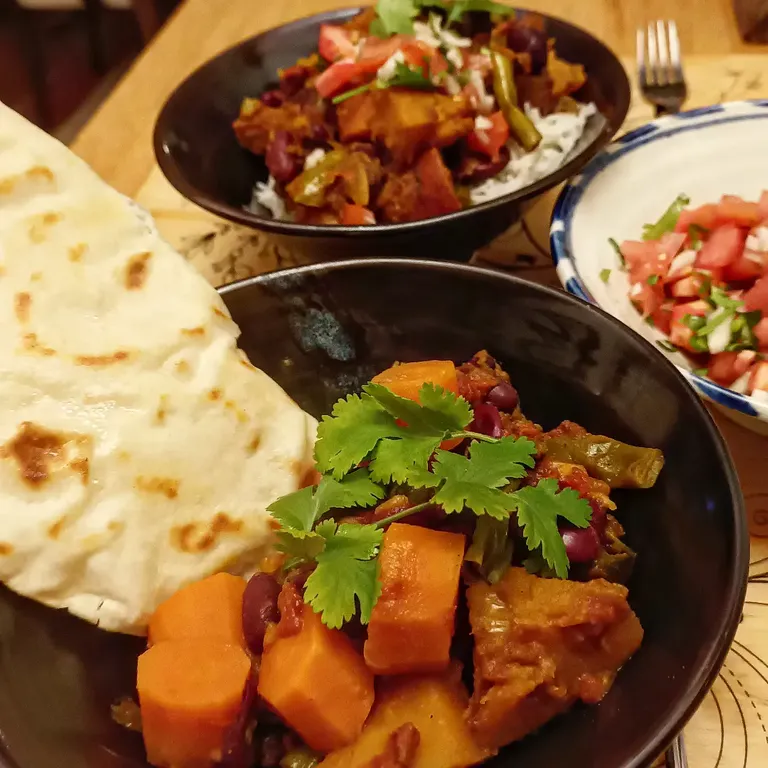 There wasn't much of that pot of rice left when The Husband was done. It's taken nearly a month for him to have recovered his full appetite after whatever lurgy he had on the lead up to, and after, the winter fair. I am happy that he's back to eating for two!
Until next time, be well
Fiona
The Sandbag House
McGregor, South Africa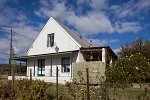 Photo: Selma
Post script
If this post might seem familiar, it's because I'm doing two things:
re-vamping old recipes. As I do this, I am adding them in a file format that you can download and print. If you download recipes, buy me a coffee. Or better yet, a glass of wine....?
and "re-capturing" nearly two years' worth of posts.
I blog to the Hive blockchain using a number of decentralised appplications.
From Wordpress, I use the Exxp Wordpress plugin. If this rocks your socks, click here or on on the image below to sign up.

Join Hive using this link and then join us in the Silver Bloggers' community by clicking on the logo.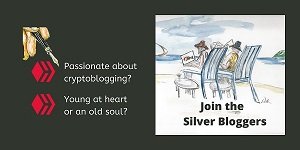 Original artwork: @artywink
lastly, graphics are created using partly my own photographs, images available freely available on @hive.blog and Canva.
---
---