Sukiyaki And Grill Beef : The Only One In My City
Hello all friends
Did you have a good day?
To be honest, I haven't had a very good day lately. I'm very busy and lately my environment feels very unhealthy
Therefore, to clear up my chaotic mind, I intend to indulge myself by eating good food.
In the city where I live, as I have often said, there is not much variety of food and restaurants available here. Unlike other big cities which are very easy to get a variety of food, here you can say that it is lagging behind.
and finally
The food stall I used to go to provided a variety of new menus which made me quite happy. They provide sukiyaki and grill beef menus. It's really something new in this city.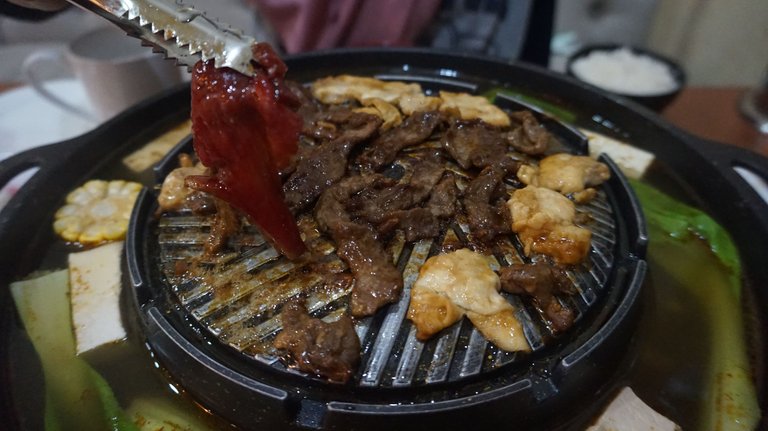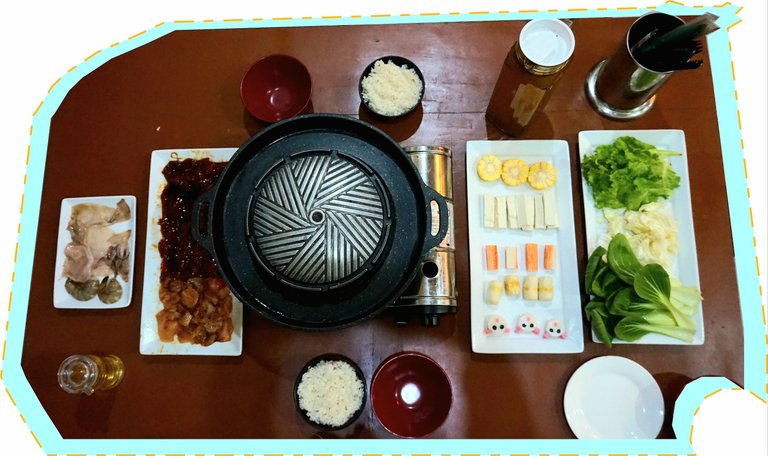 And when I want to indulge a bored tongue, I usually go there and enjoy the delicious seasoned beef slices and fresh sukiyaki sauce. I ordered for my dinner with husband. We only ordered one serving of sukiyaki and grill beef, for us it was enough because the portions were quite large. One by one the utensils and food ingredients were brought by the waiter to our order table. We are provided with a stove and cooking utensils to grill the meat and warm the sukiyaki. A small gas stove was placed in front of us, with a grill pan that was already attached to the pot for cooking sukiyaki. Caps, spoons, forks, chopsticks, plates and bowls are provided.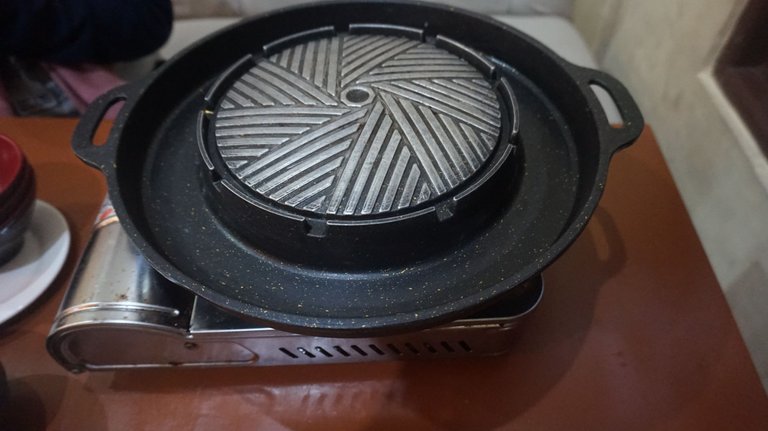 SUKIYAKI
The sukiyaki provided consists of several ingredients placed on several long white plates, containing:
Plate 1: vegetables: pokcoy, cabbage, lettuce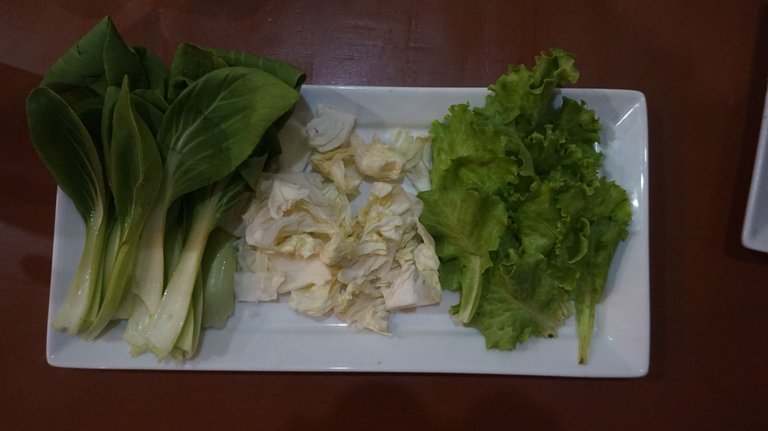 Plate 2: meatballs: fish balls, crab sticks, squid meatballs, tofu and corn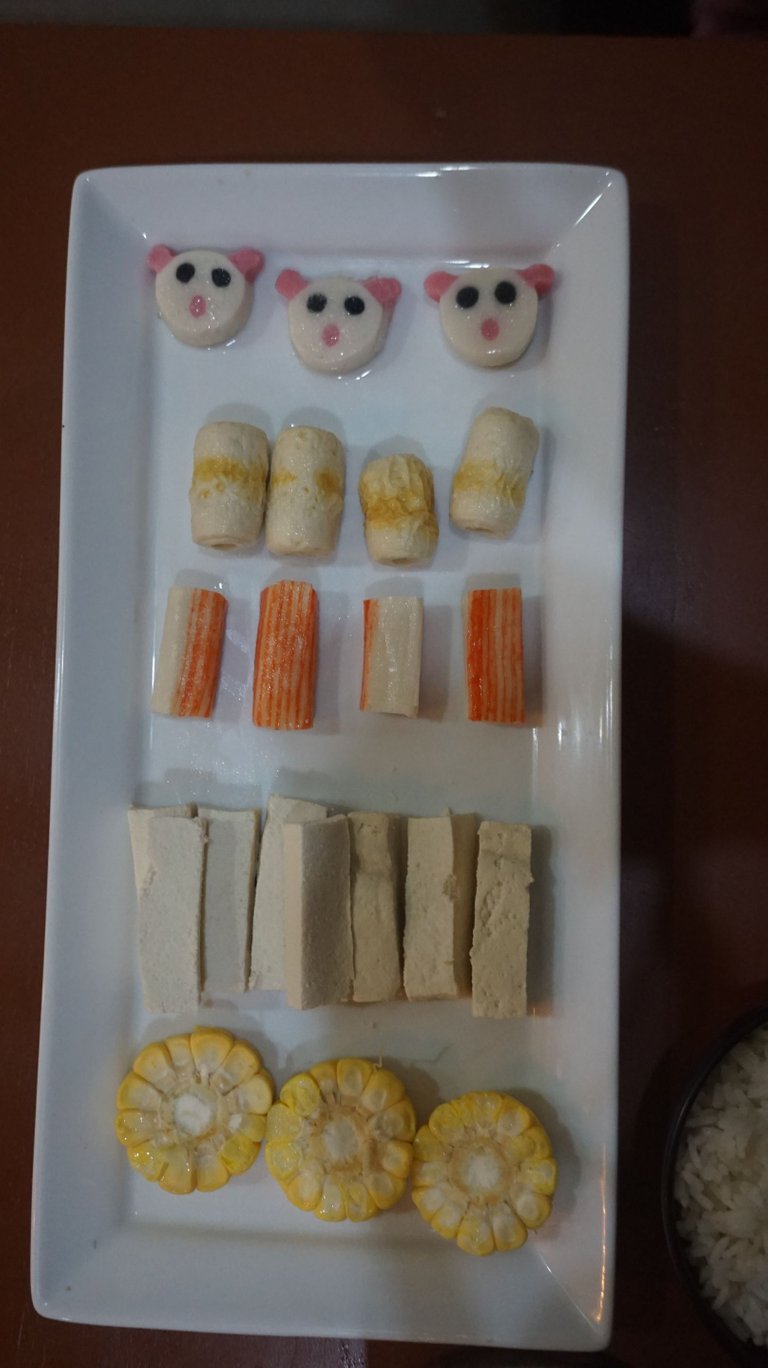 Plate 3: shrimp and squid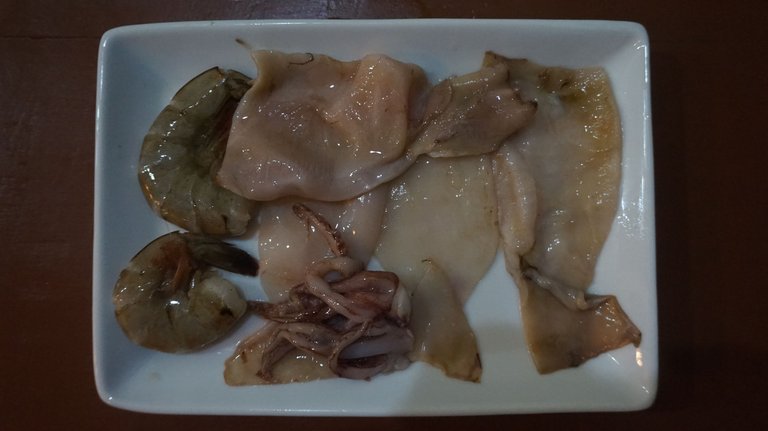 Plate 4 : noodle

Also provided 1 kettle of sukiyaki broth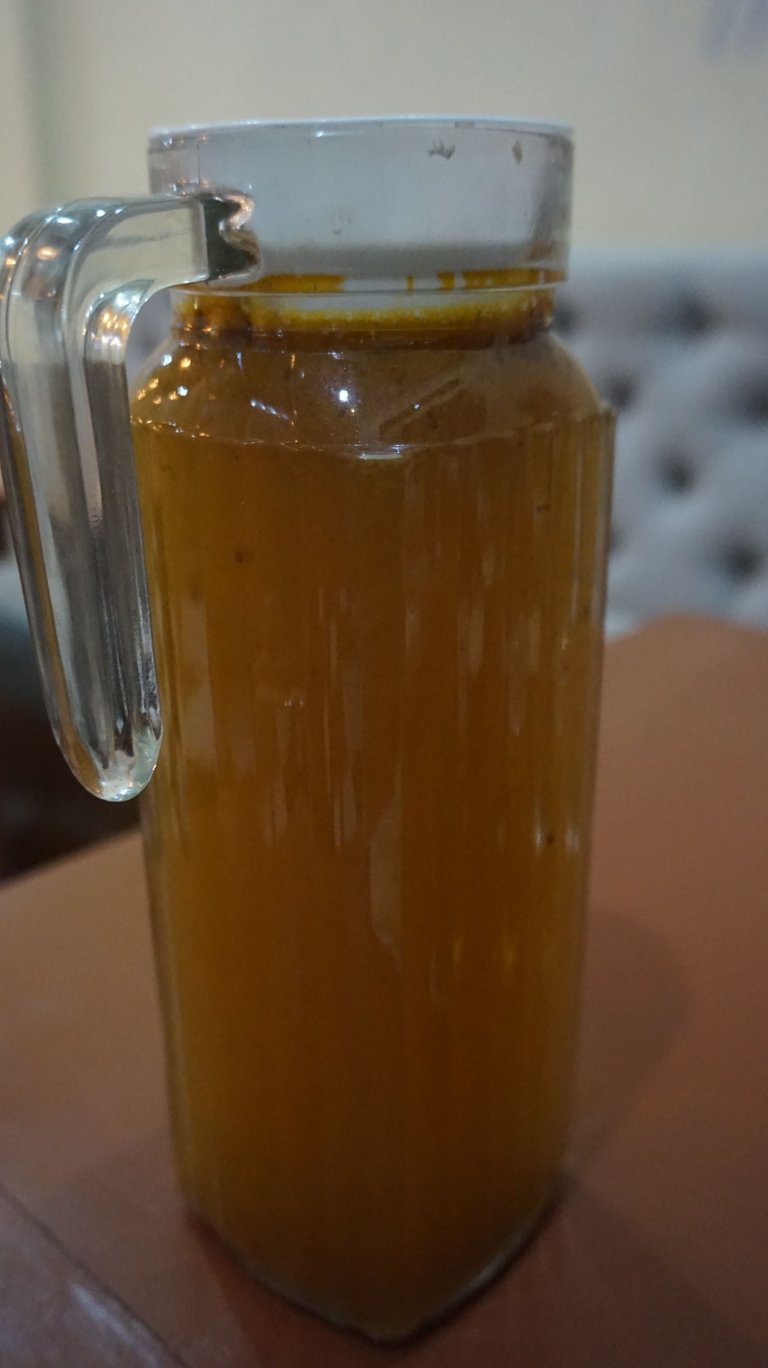 BEEF GRIL
Provided sliced beef and chicken that have been seasoned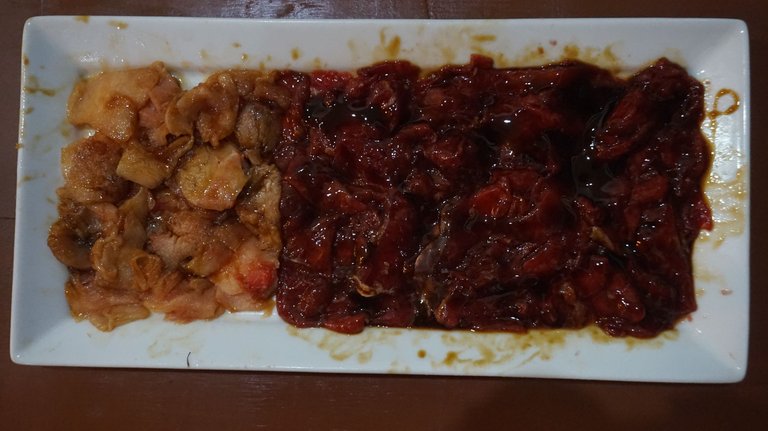 ADDITION
Slices of garlic, spicy chili sauce, soy sauce and garlic sauce are provided for the beef grill and sliced chilies for sukiyaki. Also provided 2 bowls of rice in the package.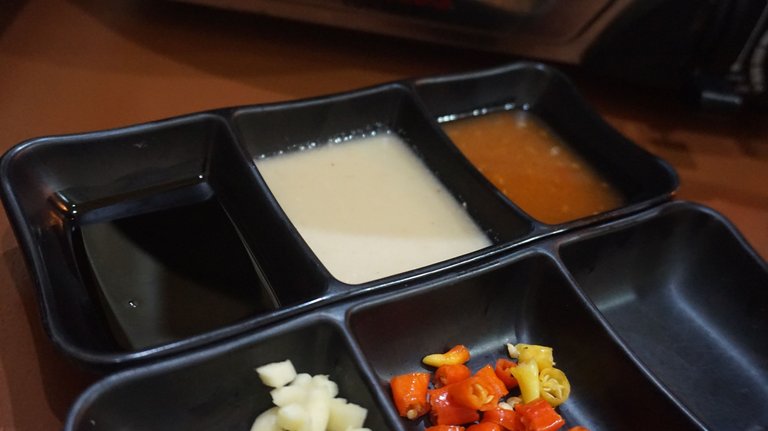 DRINK
We ordered a glass of soursop juice and 2 glasses of warm mineral water.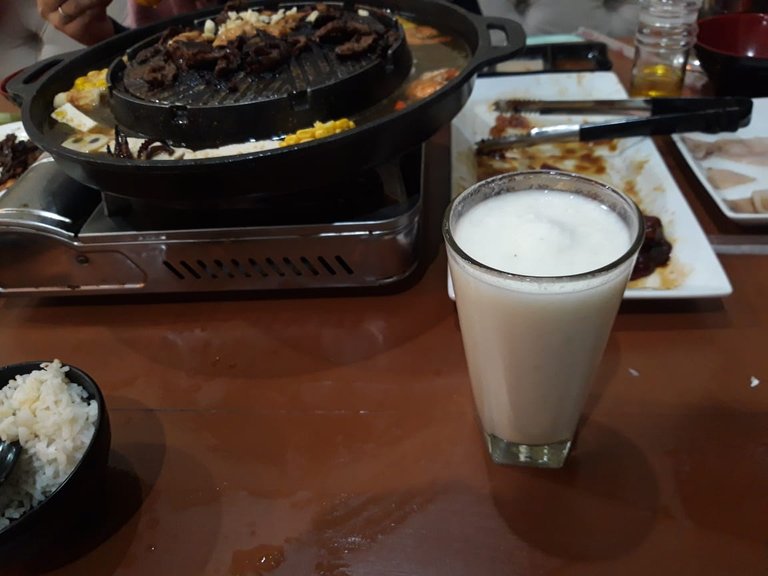 Let's enjoy the food. The way we enjoy it is :
1.First of all, pour the broth into the sukiyaki cooking pot
2.After that, we grill the beef and chicken. Pour in the oil occasionally so the beef or chicken doesn't dry out. we also grill some squid and prawns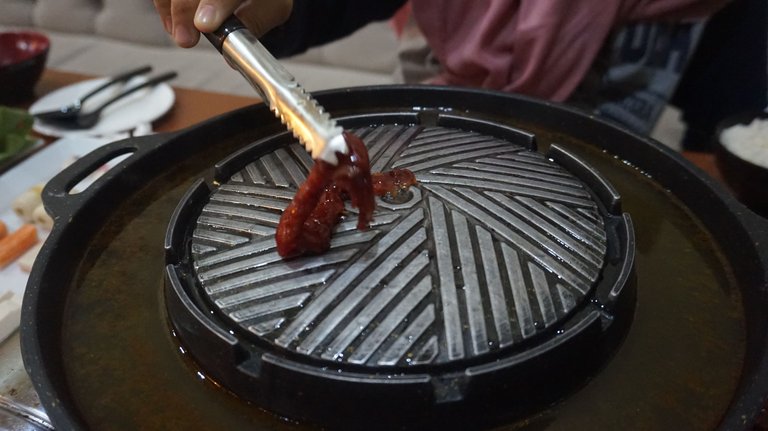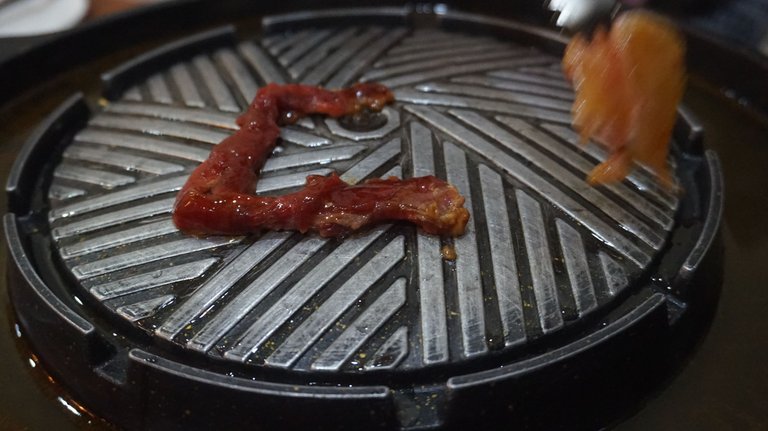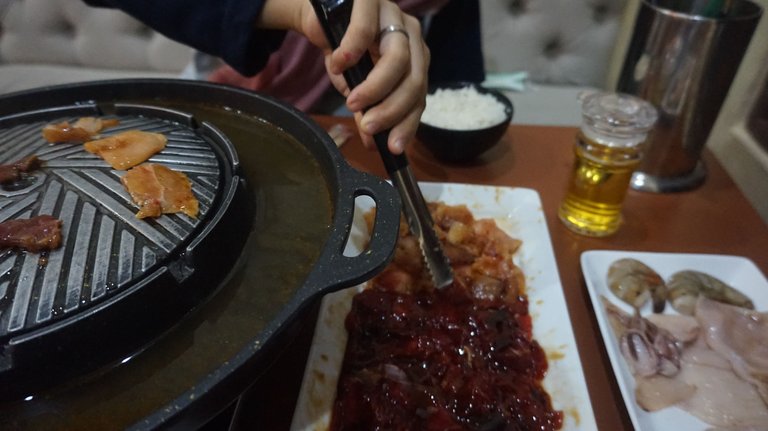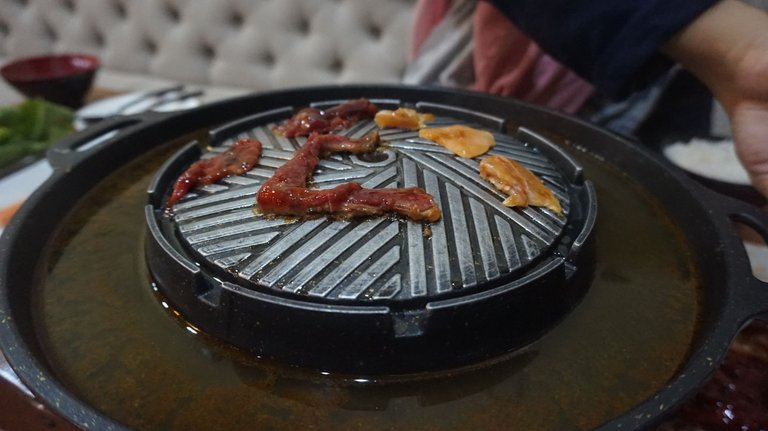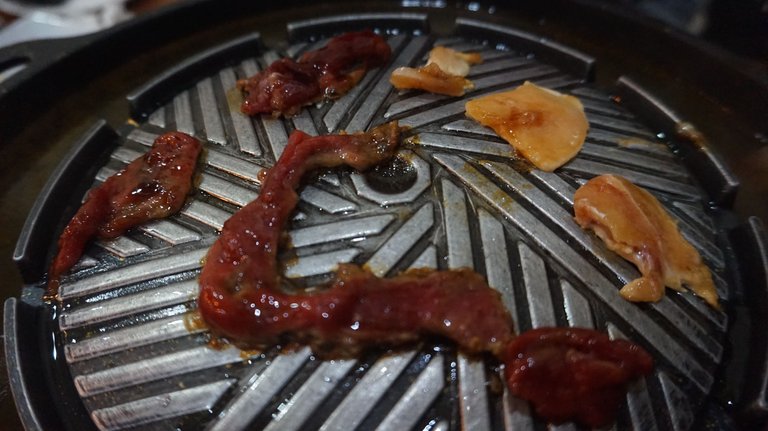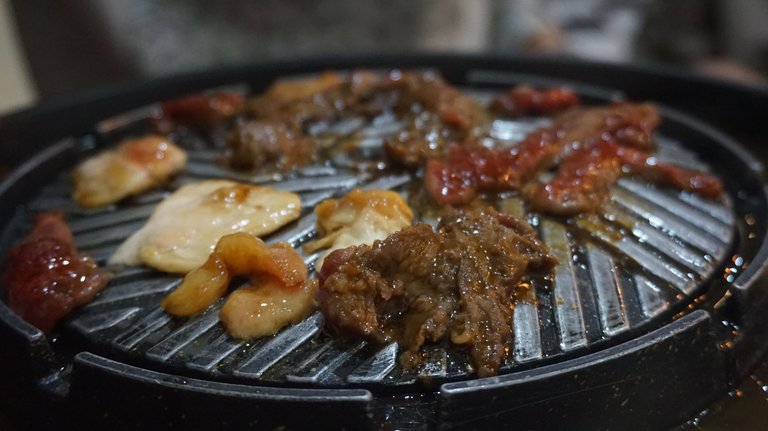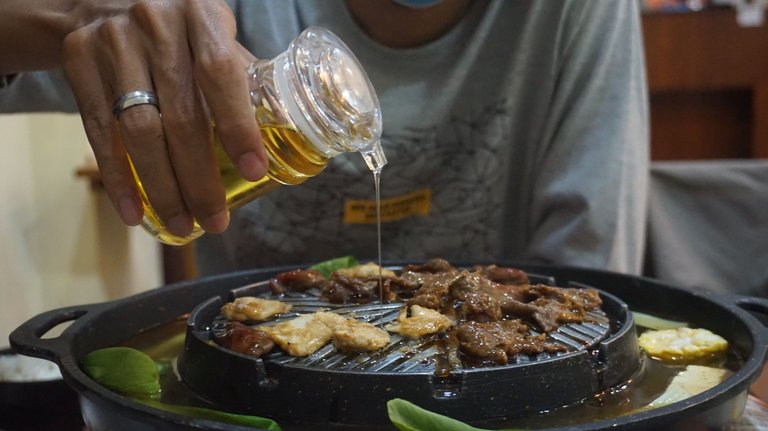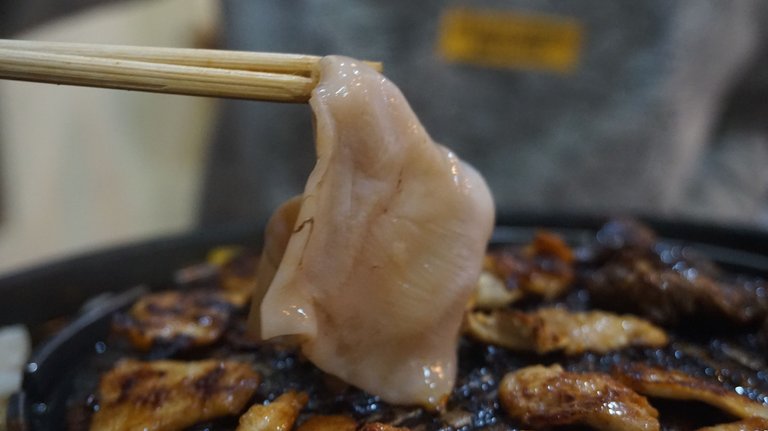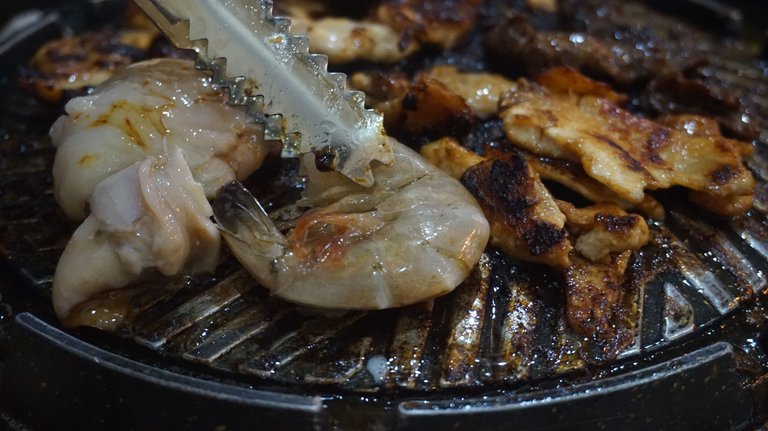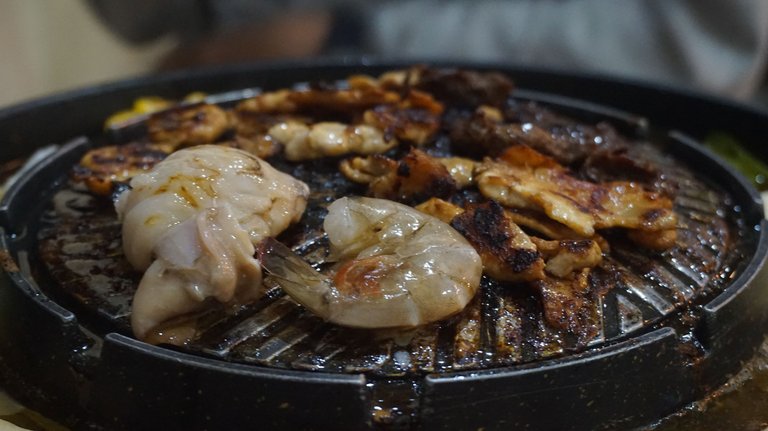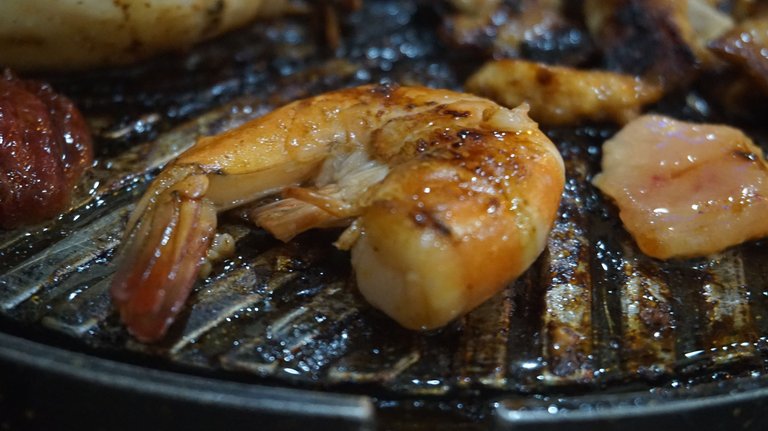 3.Add vegetables, meatballs, fish balls, crab sticks, squid meatballs, tofu, corn, shrimp and squid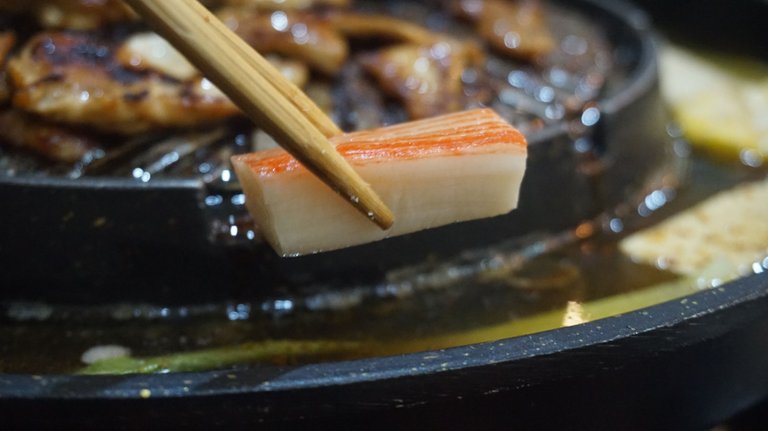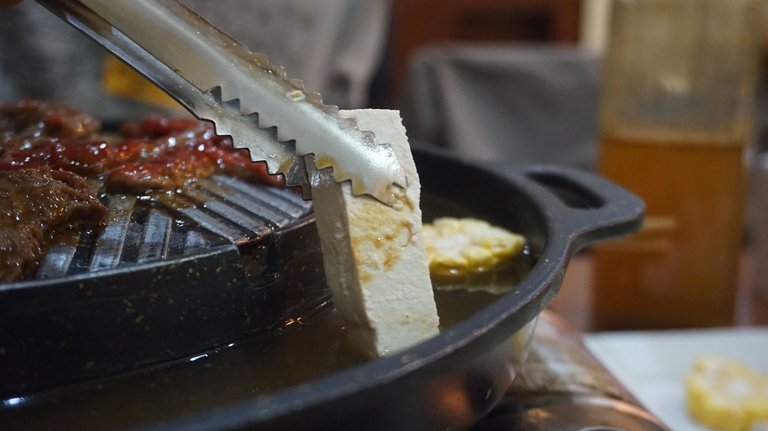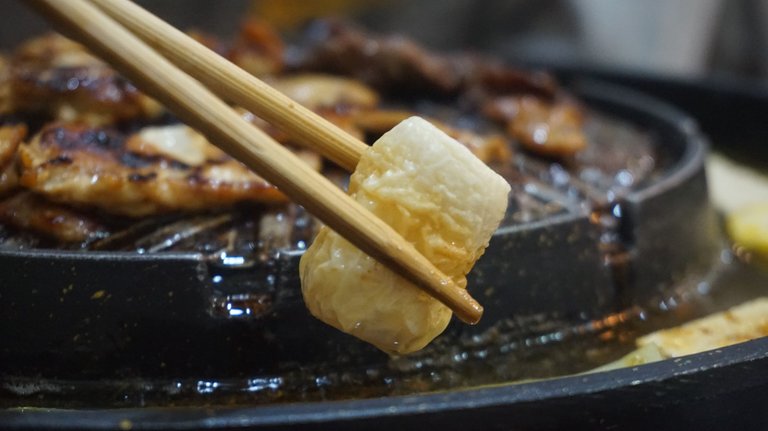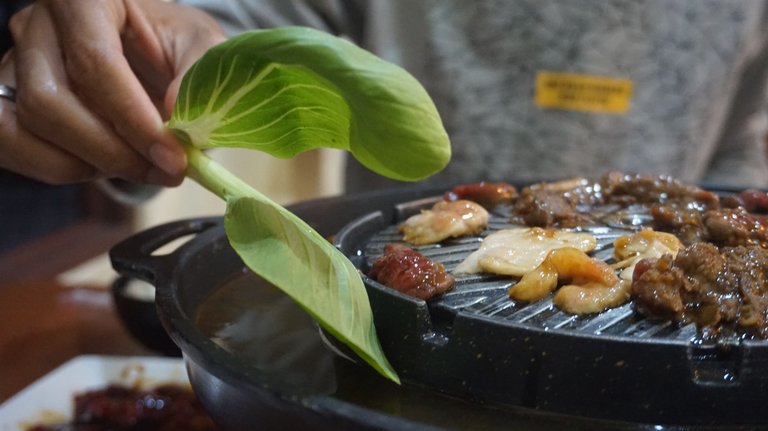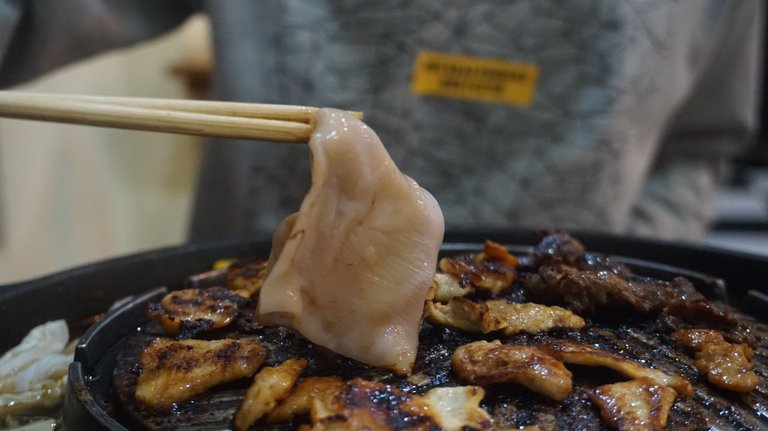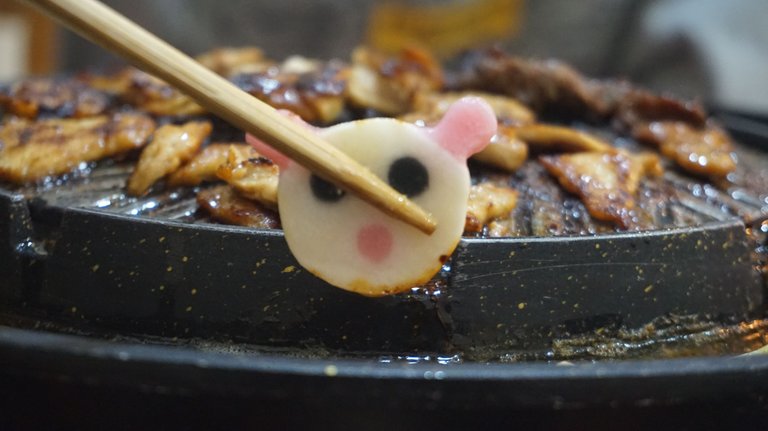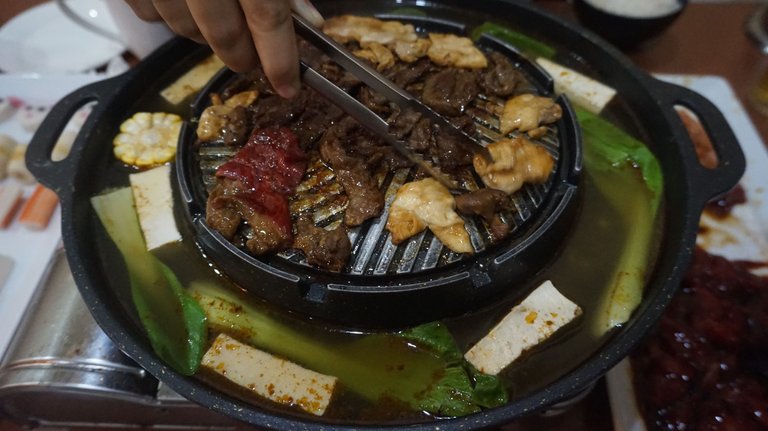 4.Once cooked we put it on a plate and in a bowl to be eaten.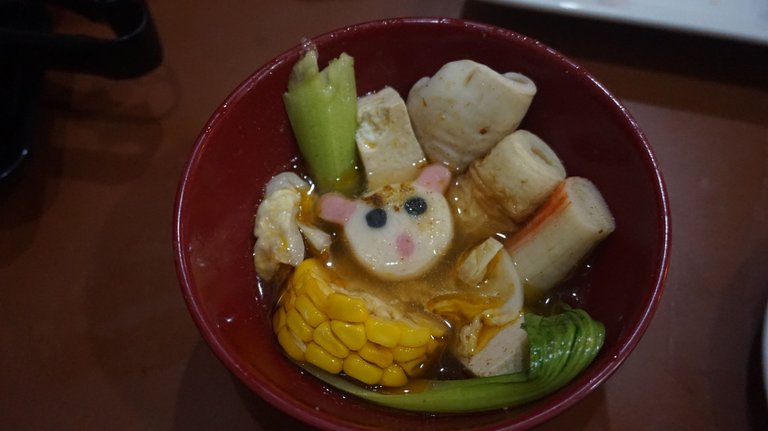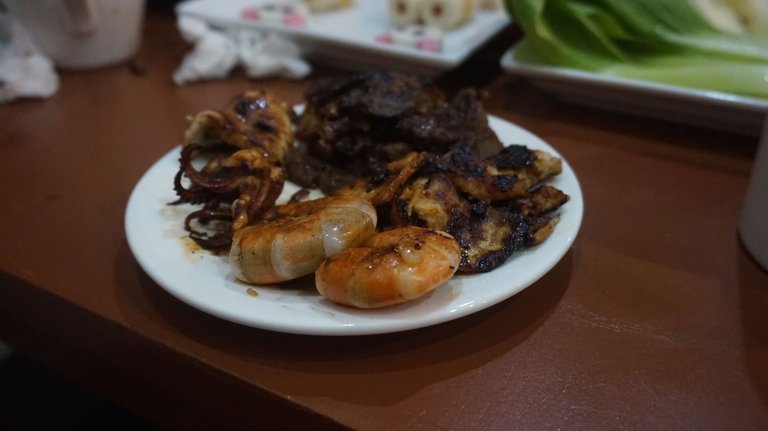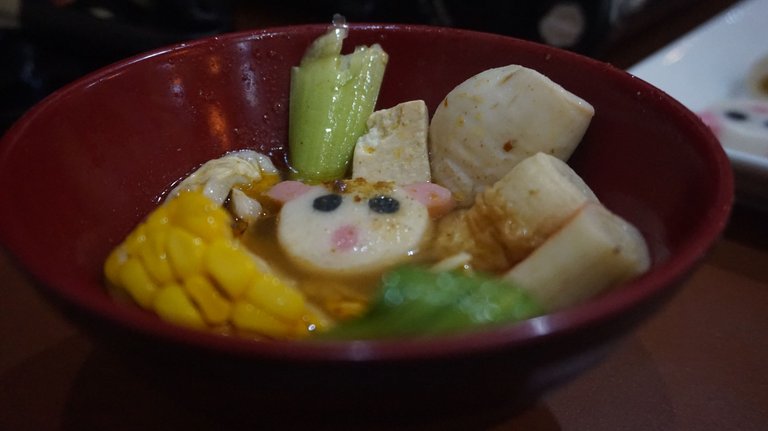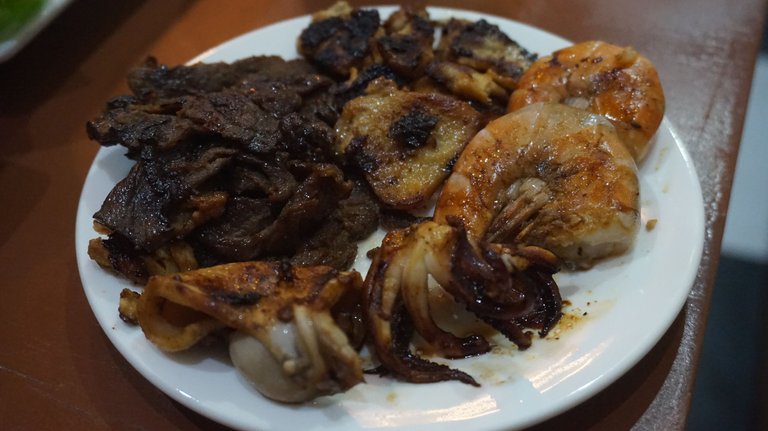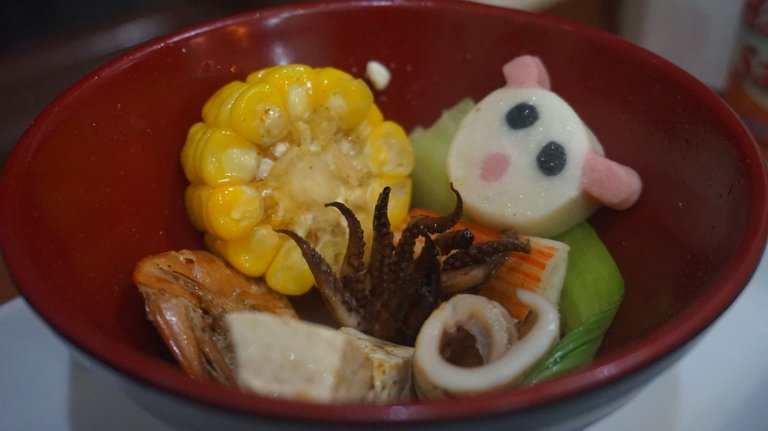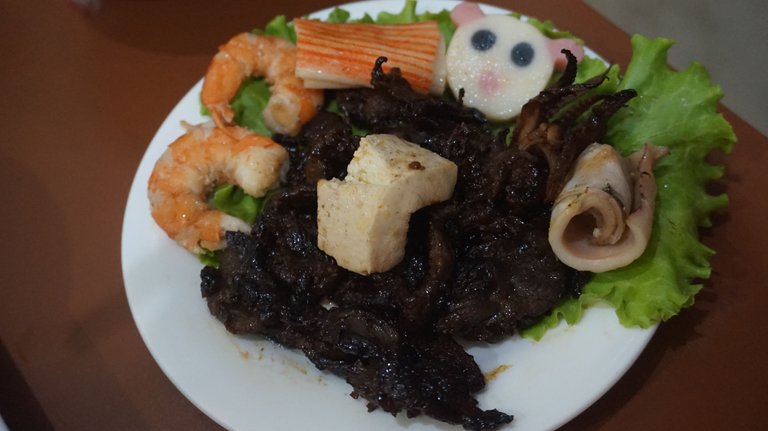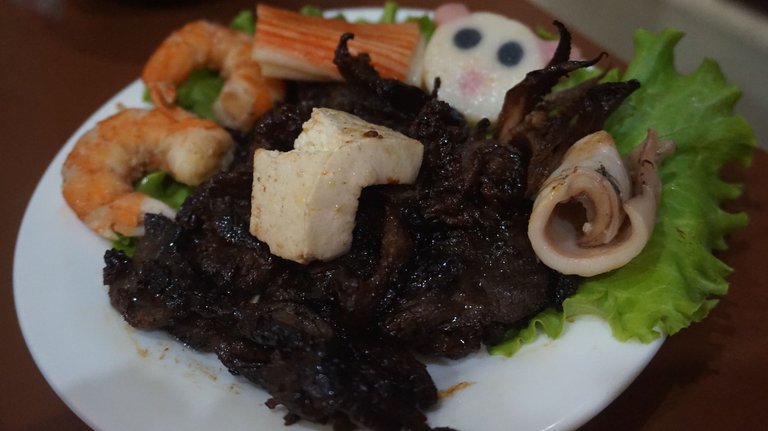 5.Don't forget to eat the meat by wrapping it in lettuce, then dipping it in the sauce. It tastes really good.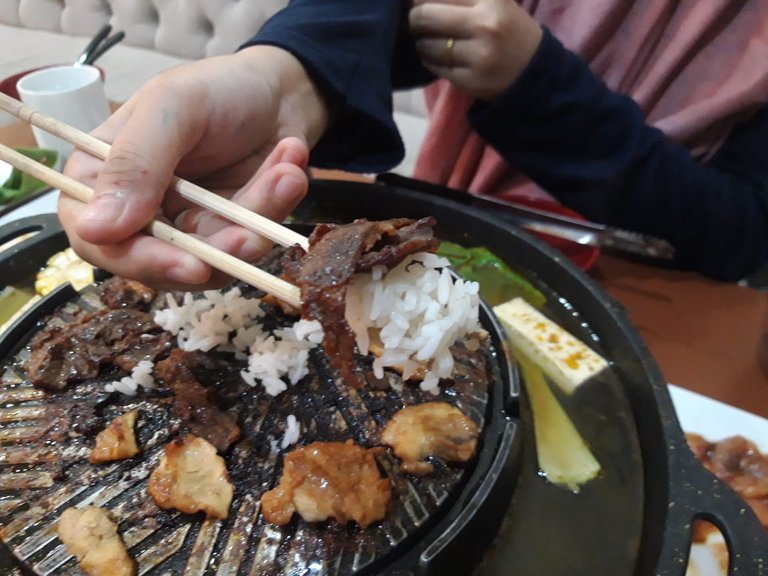 6.We do that until the available materials run out.
I think it tastes pretty good. 1 package of beef grill and sukiyaki costs 150000 rupiah. While soursop juice costs 15000 rupiah. Warm mineral water is provided free of charge. Plus the 10% tax, the total cost we have to pay is 181000 rupiah.
Thank you friends for reading my story. And thanks for all the support.
---
---