Whild Apple Flower Buds
I'm back with another bud post today, to show you again, that buds are more beautiful. Unfortunately I have to limit my screen time because I'm dealing with an eye condition and the best medicine is to say away from the laptop and rest my eyes, along with using eye drops. It is very difficult to stay away from my laptop and phone to be honest as these are work tool for me, but I have to do it. Therefore, I'm forced to do shorter posts for now.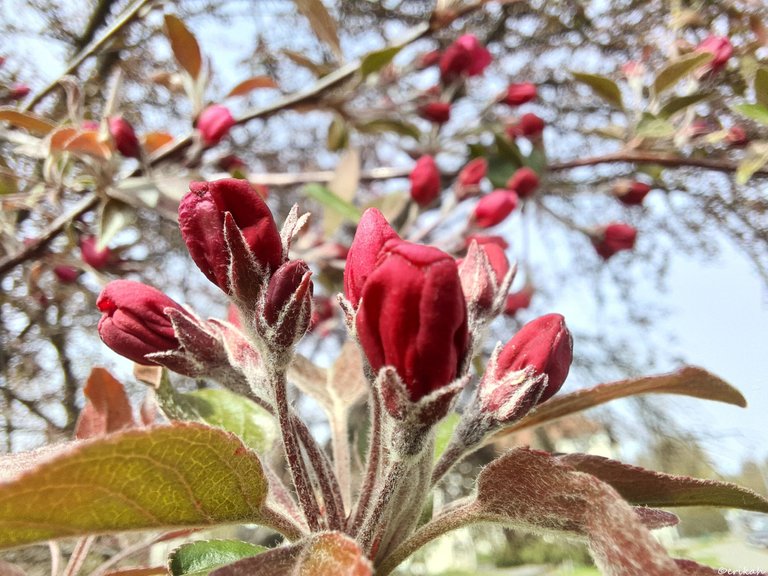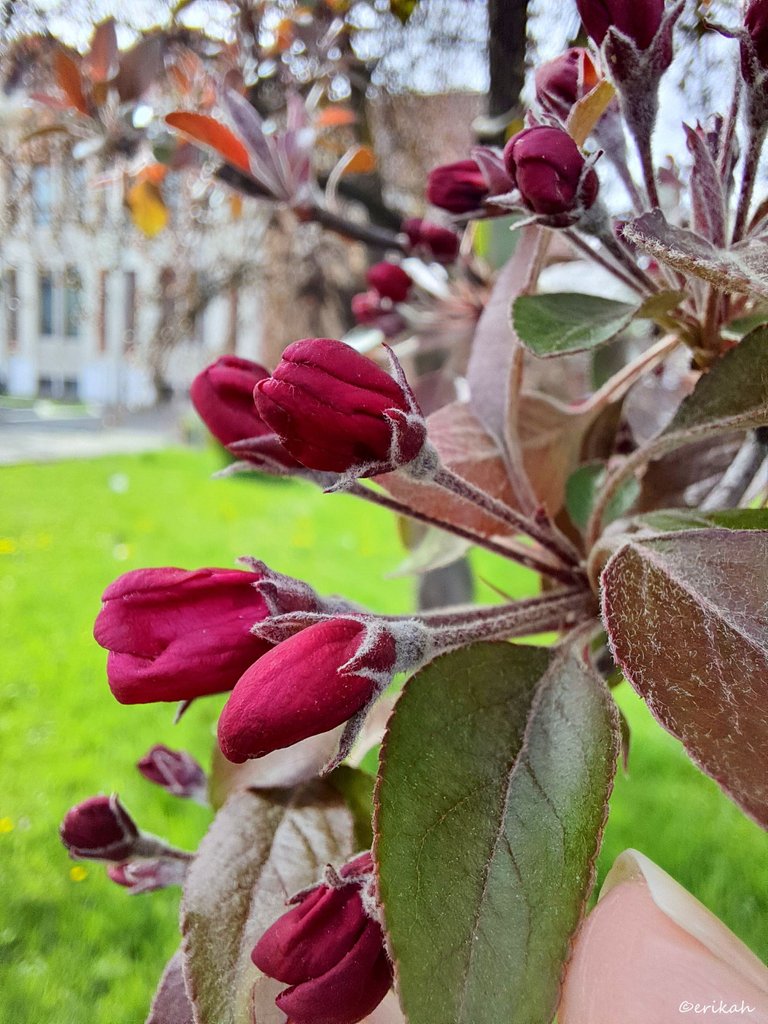 I took these photos last week, on my tour of bud hunting. This is the wild apple tree, that is standing alongside the road. I've been following this tree every spring as I know how beautiful it gets when blossoming but this time I wanted to see the buds too. This is another proof that we usually notice the tree when it has flowers, not sooner, not later. Buds most likely don't raise any interest, we are passing by them without noticing them. A tree full of blossoms is more visible.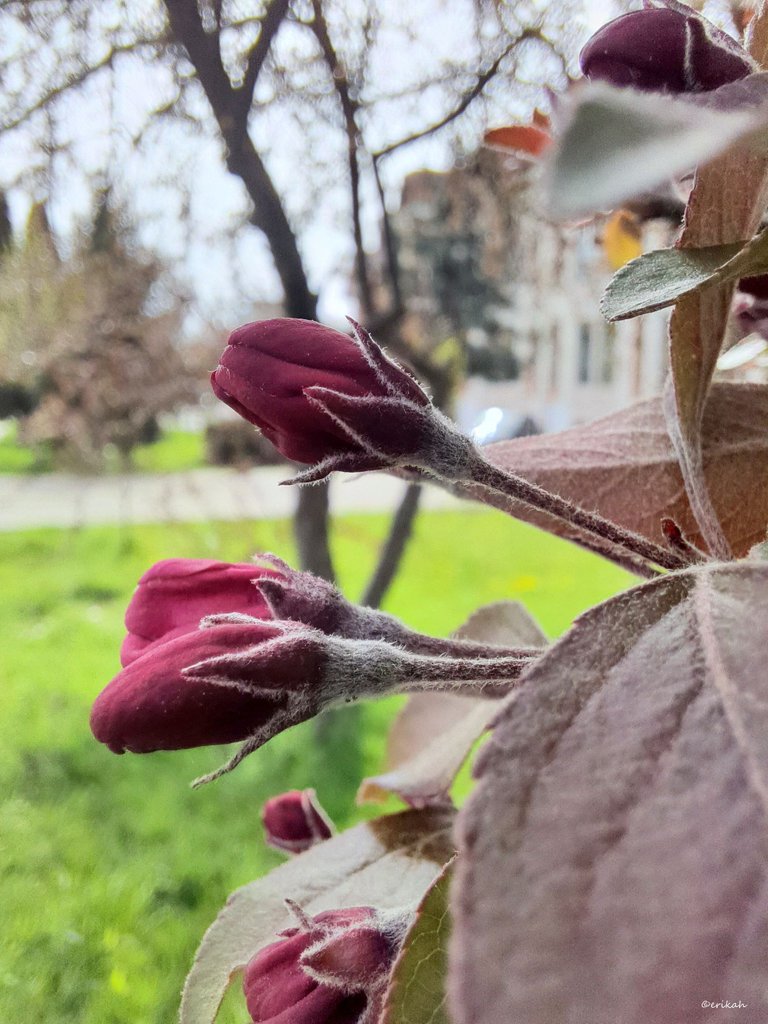 I took a bunch of photos that day, which was a pretty difficult task as it was windy. It was so frustrating because this is not a windy area, but during spring we get some wind and it happens exactly when it shouldn't.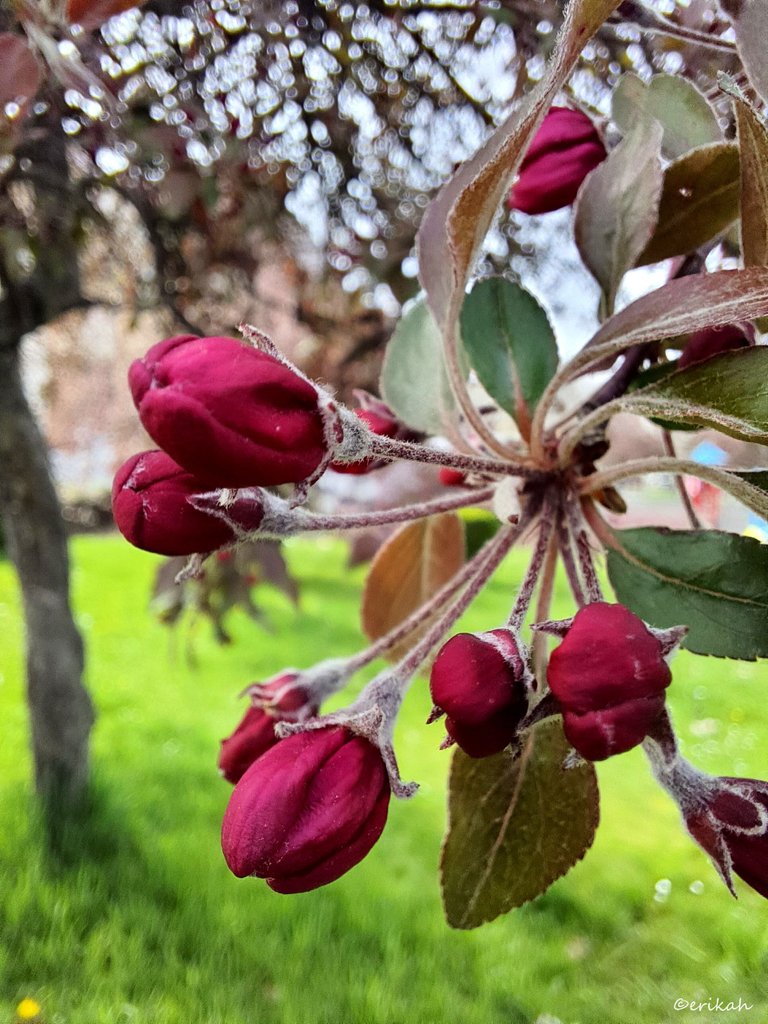 The funny thing is, when you want to take a macro photo, the device says hold your camera 3 - 5 m away from the subject, but how can you do that, when your subject is swinging 10 cm left and right.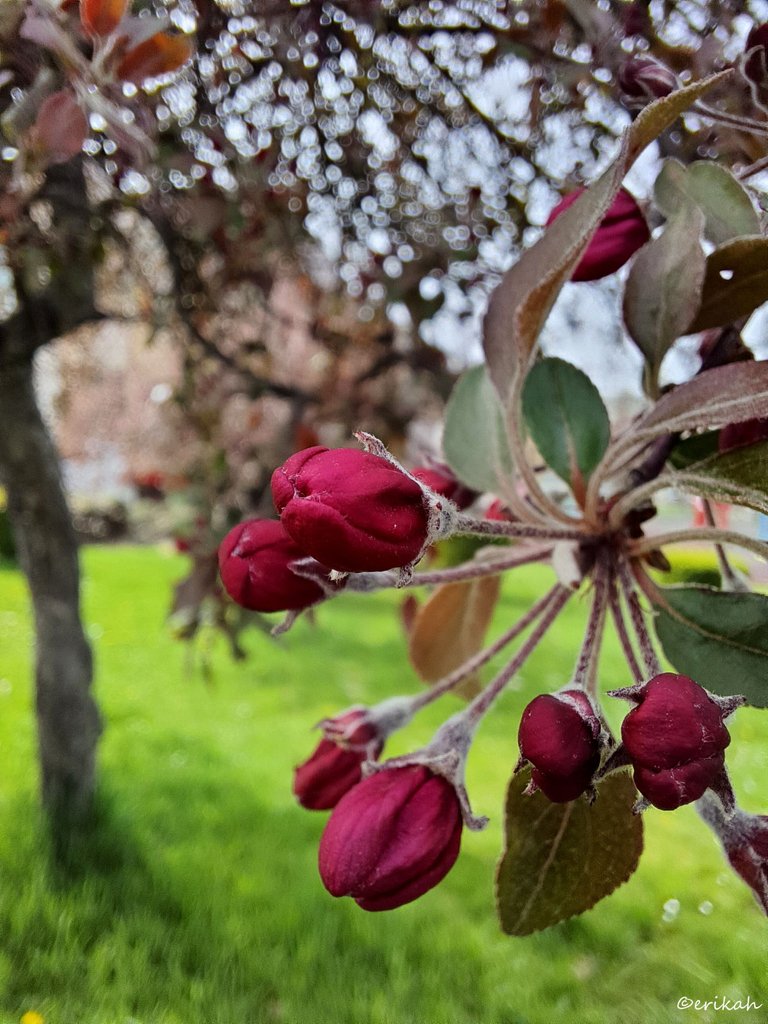 Under those conditions, I tried to do my best and take as many shots as possible, hoping to get a few good ones, among the foggy, bad ones.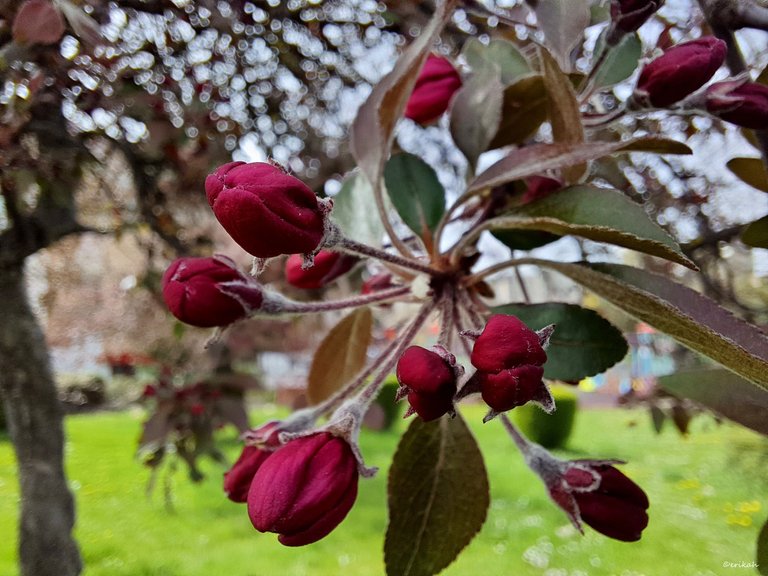 While taking the photos, I tried to admire the details. Just look at those hairy bud stems and the texture of the petals.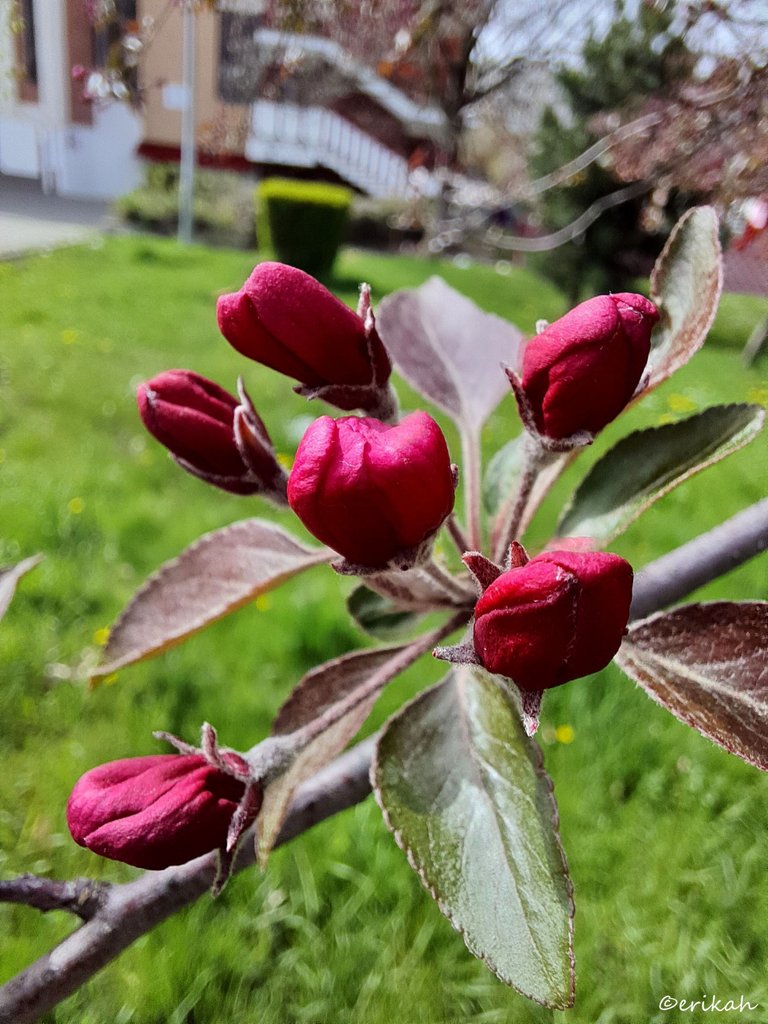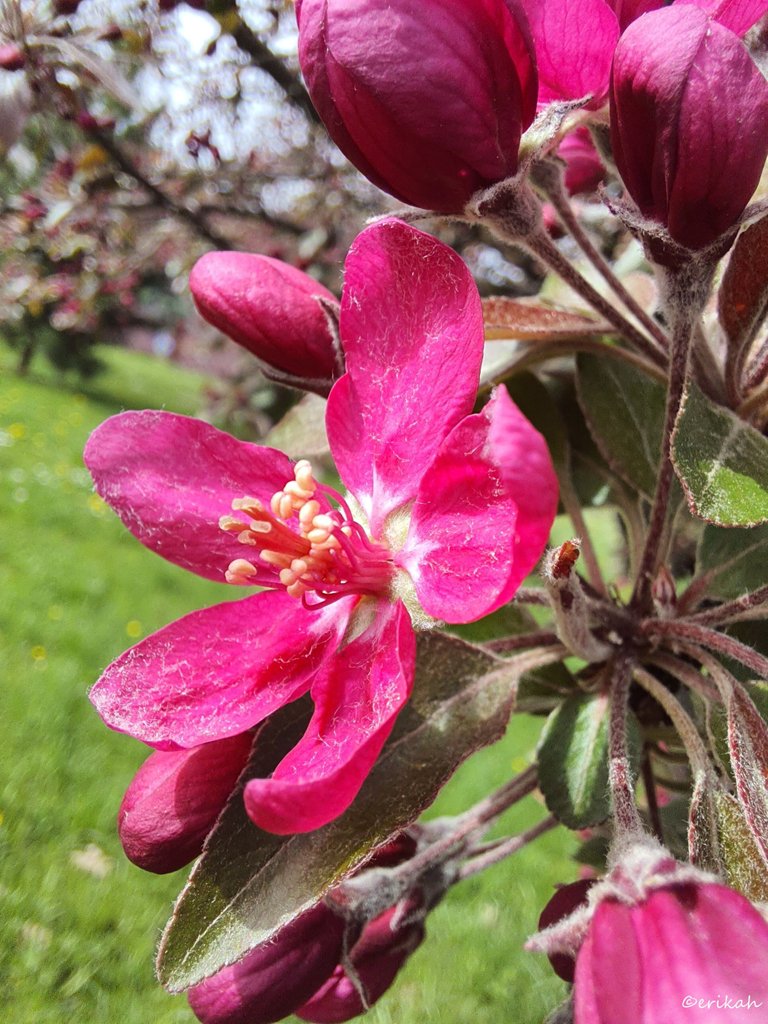 This is the flower, fully open. I'm not saying it's not nice as if you have a close look, you can see beauty. But still, I've seen nicer flowers. What I did not notice at the scene (of the crime 😀) that the petals are also hairy.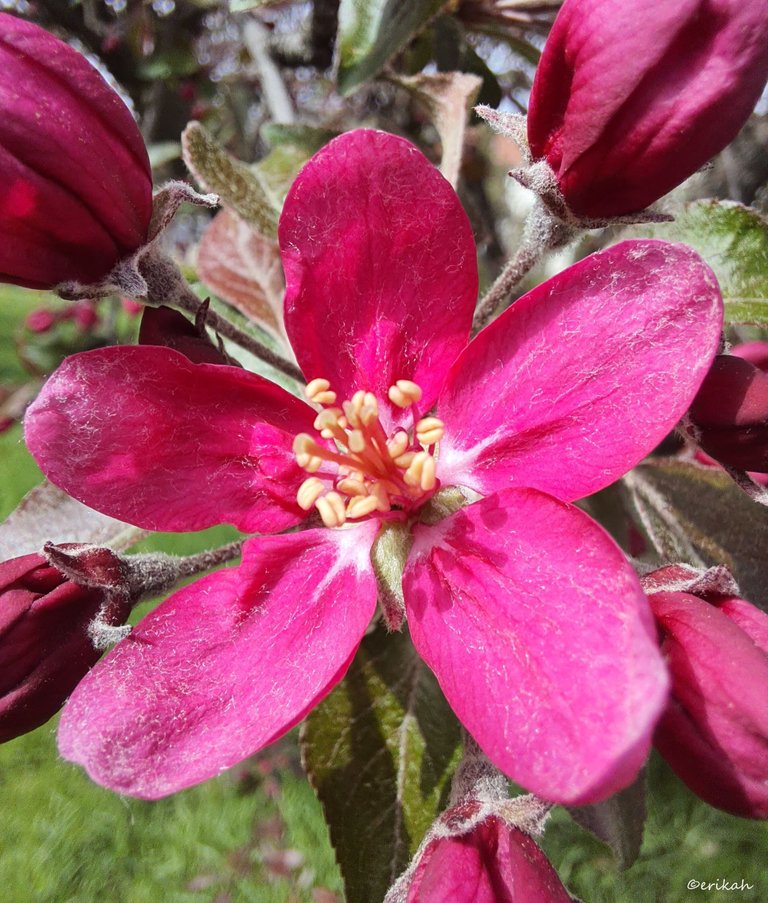 There were only a few flowers open at the time of my visit, so I need to go back to capture the blossoming when the flowers are fully open as I know how beautiful it is when you look at it from far.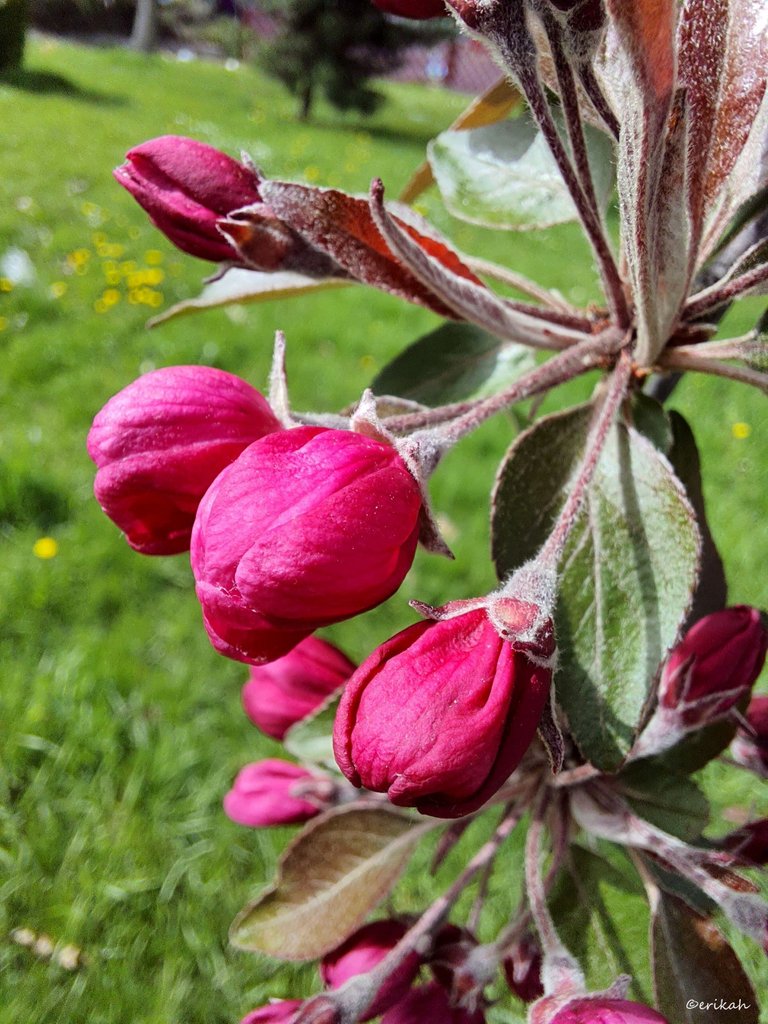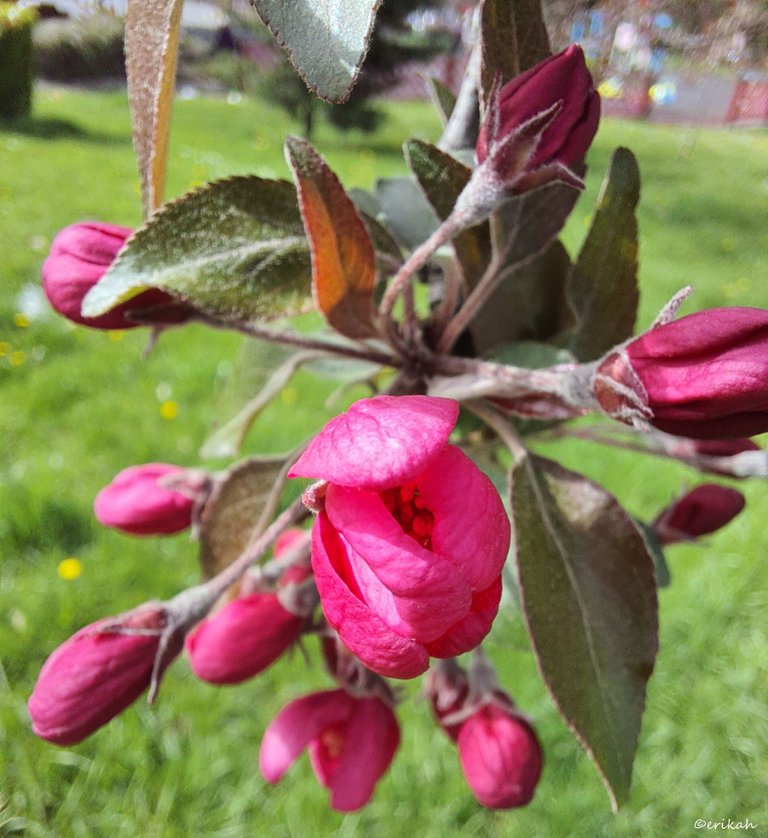 There was a heavy storm on Monday, damaging our roof, so I suppose these trees suffered damage too. Imagine if the wind was able to rip off a 4m piece of the roof, what damage can do to these tiny and delicate petals.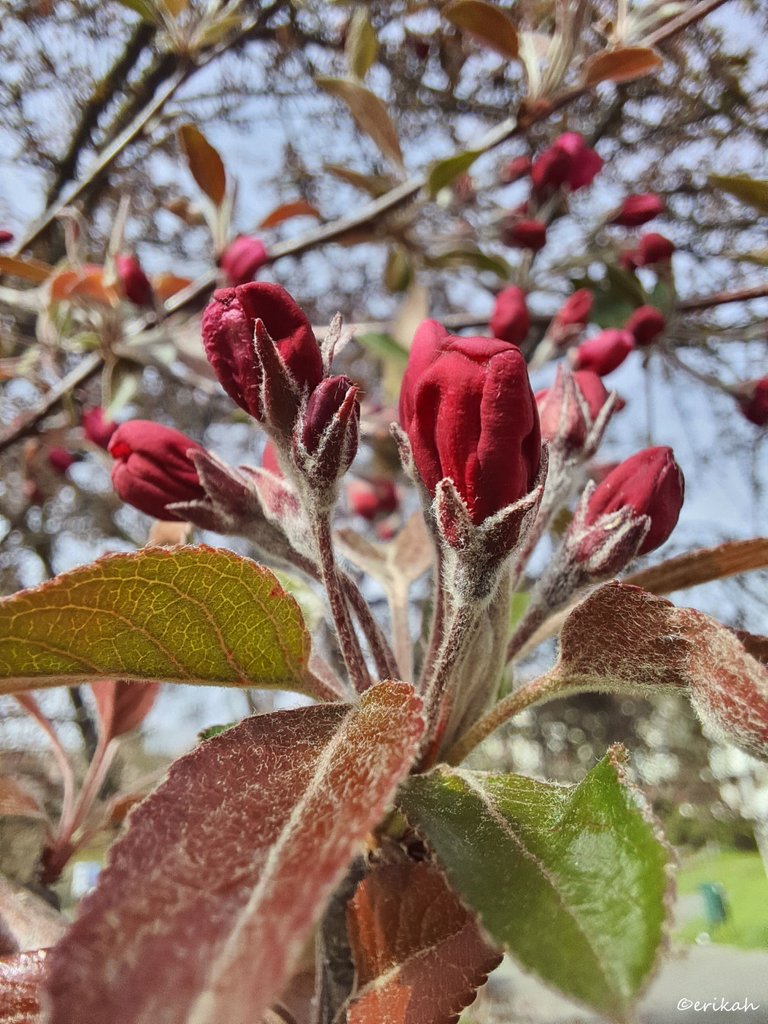 ---
---