Back To Photo Practice

Now that the Christmas craze is over and I've almost posted all the goodies I made for the event, it's time to focus on photography again. I missed this honestly and even though I've been shooting food photos, it's not the same. Staged photos is not exactly my thing, I find much more joy in finding something interesting outside. For me that's like a puzzle or like trying to find hidden gems.
Today I'm going to post a mix of photos again, all kinds of photos I was able to collect in the past few months. There are monochromes and color photos as well.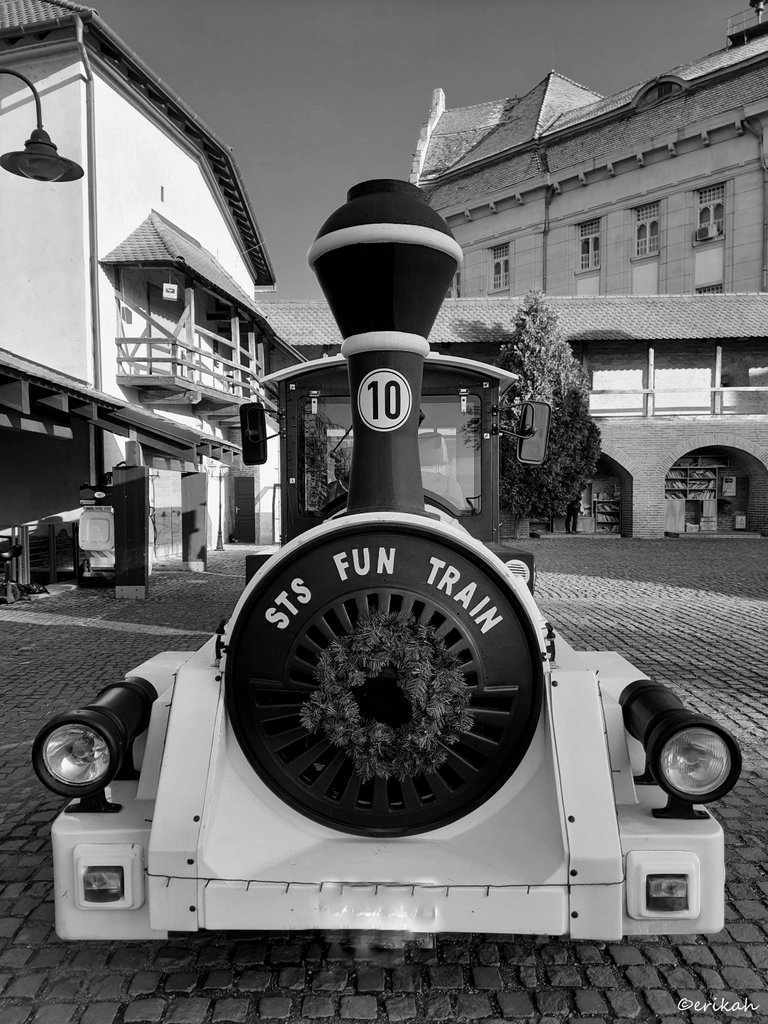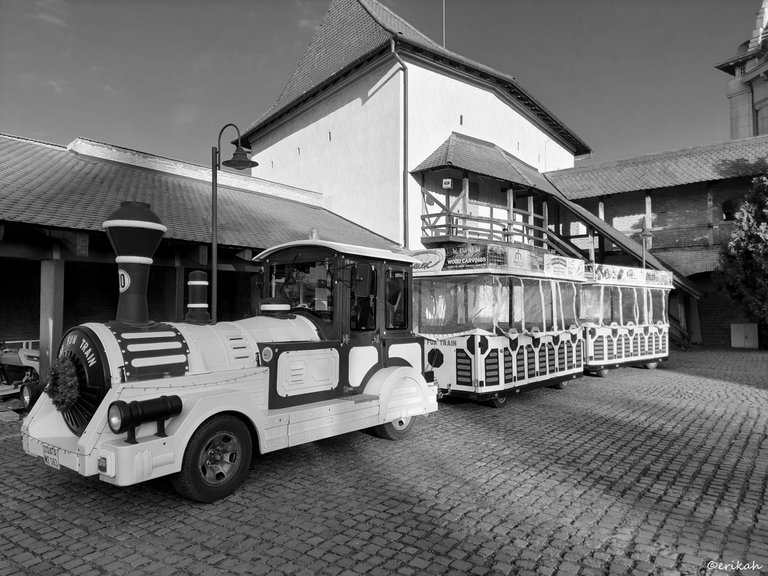 Let's start with this Fun Train, that can take you to a nice ride. It wasn't in use at the time of my visit, which was good for me as it was parked nicely, so I could take this photo.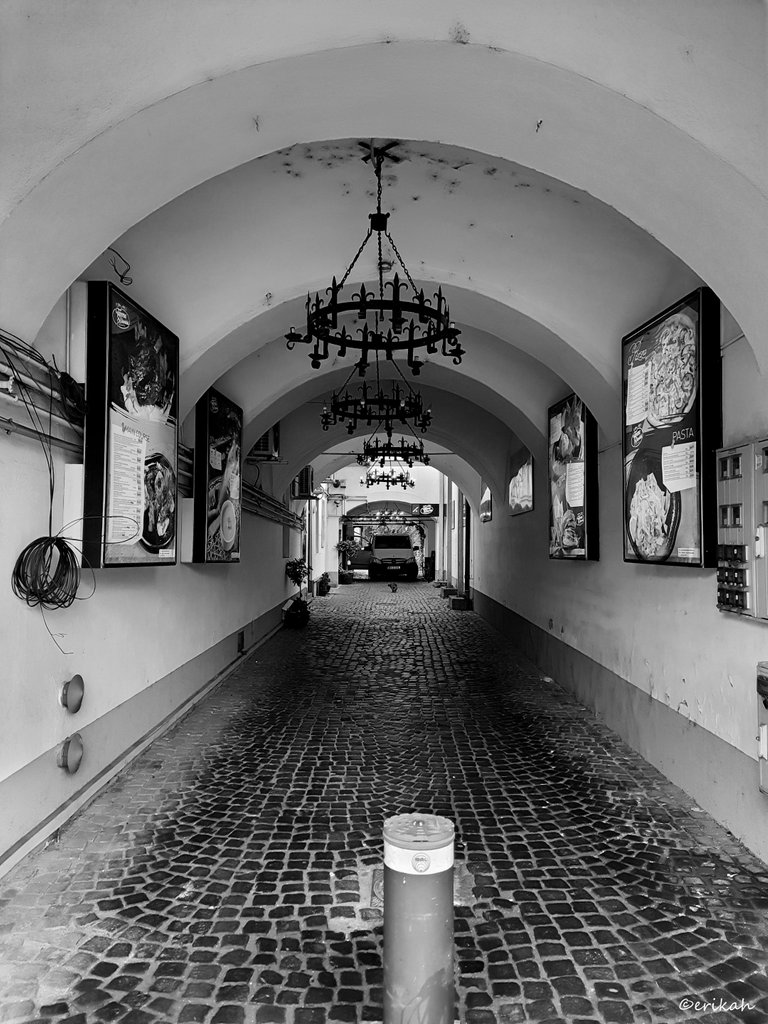 This is a photo I took at the beginning of the month and I love it. I know a few places like this and my plan is to try to take a few shots in the upcoming period, when the city is sleeping. I don't like to photograph people (or they don't like to be photographed), so it's difficult to take a decent photo when people are coming and going and someone is always in front of the lens.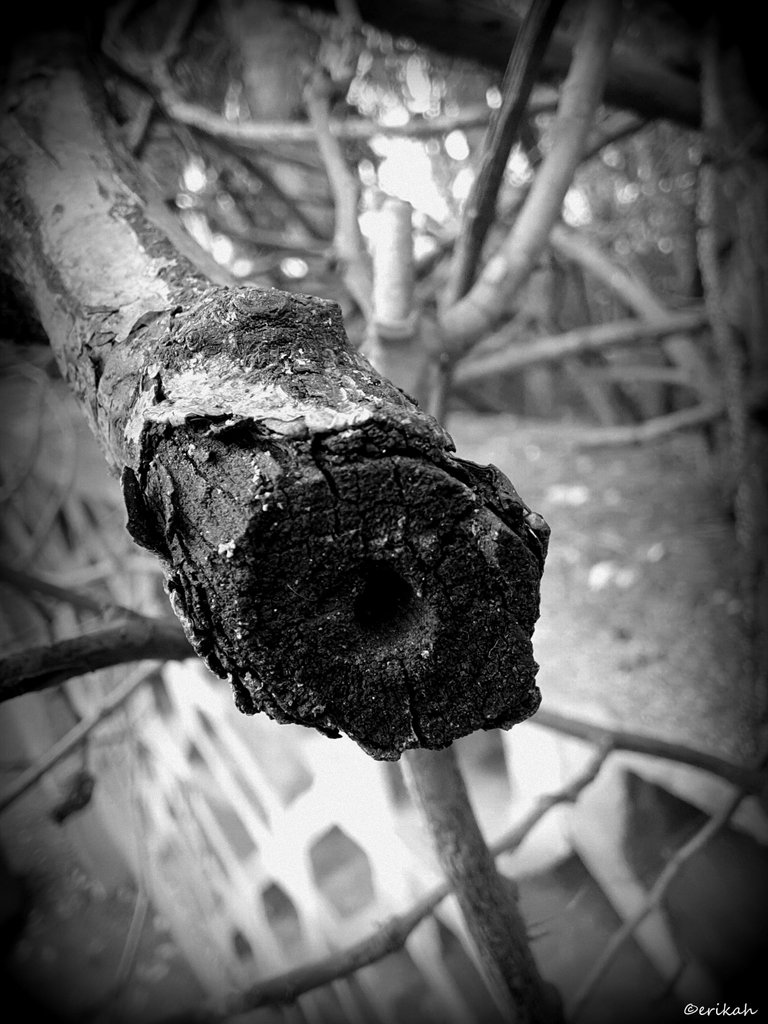 This is what happens after branches are cut down. This has been done for a good reason as the center of the branch is holey, which is a sign of illness.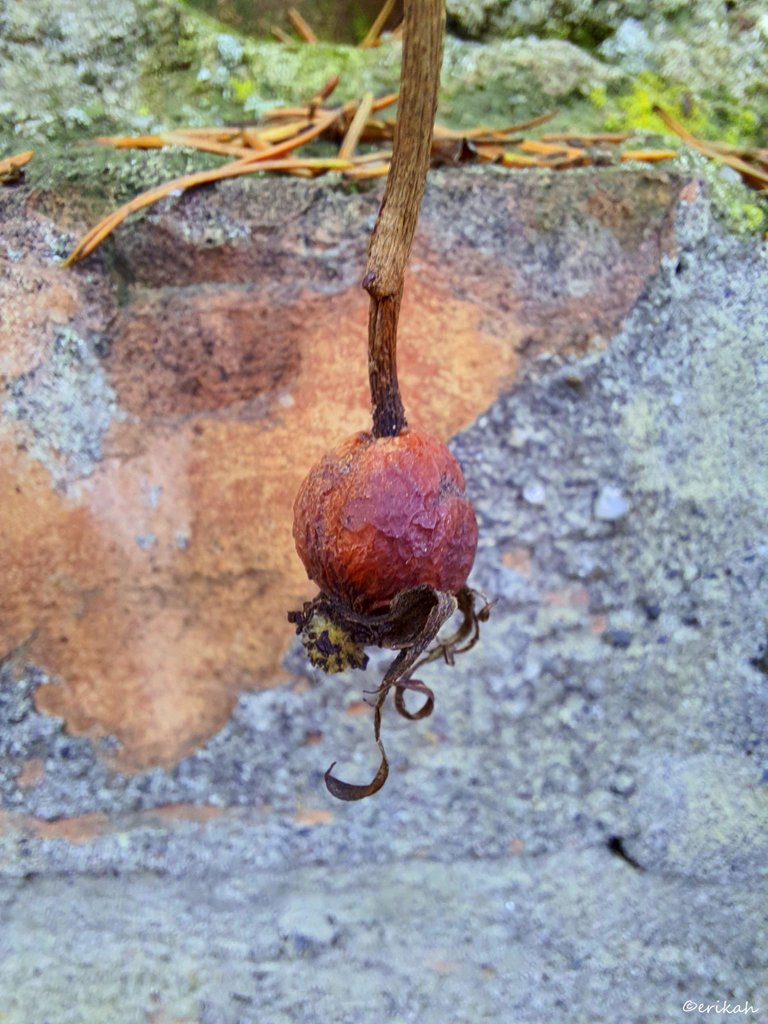 This was a perfect scene for me, a minimalist scene created by nature. Must be some kind of berry and it's small. Love it!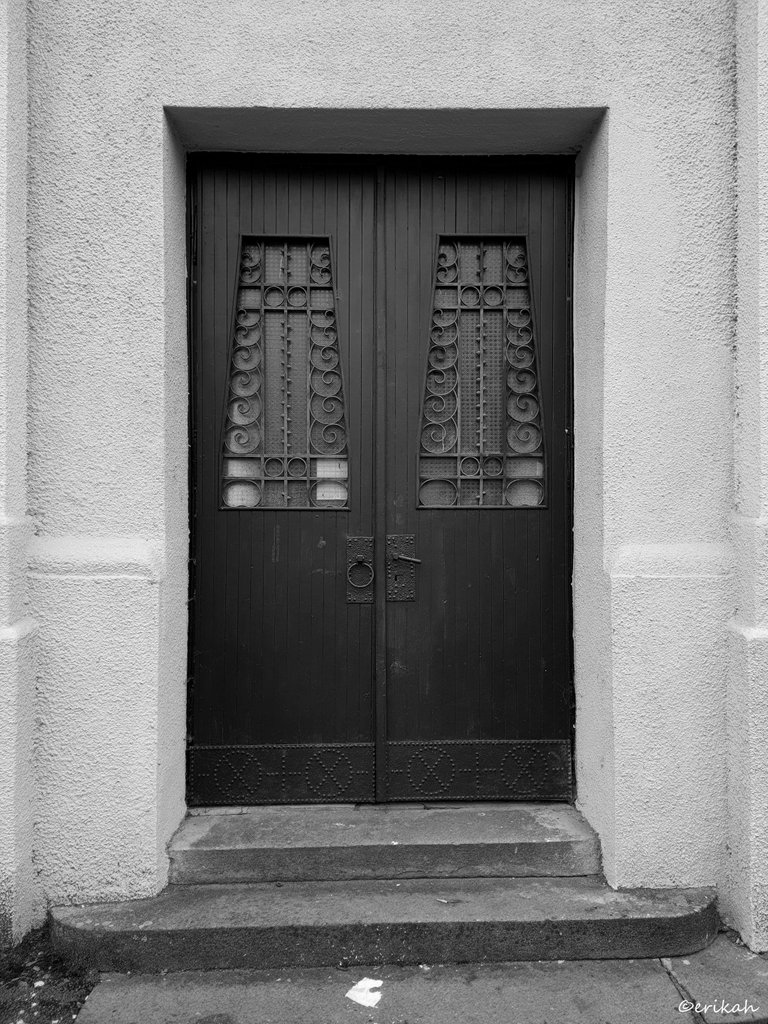 Lol, this is really a mix of everything. Here's a wonderful metal door. I love stylish doors a lot, windows too.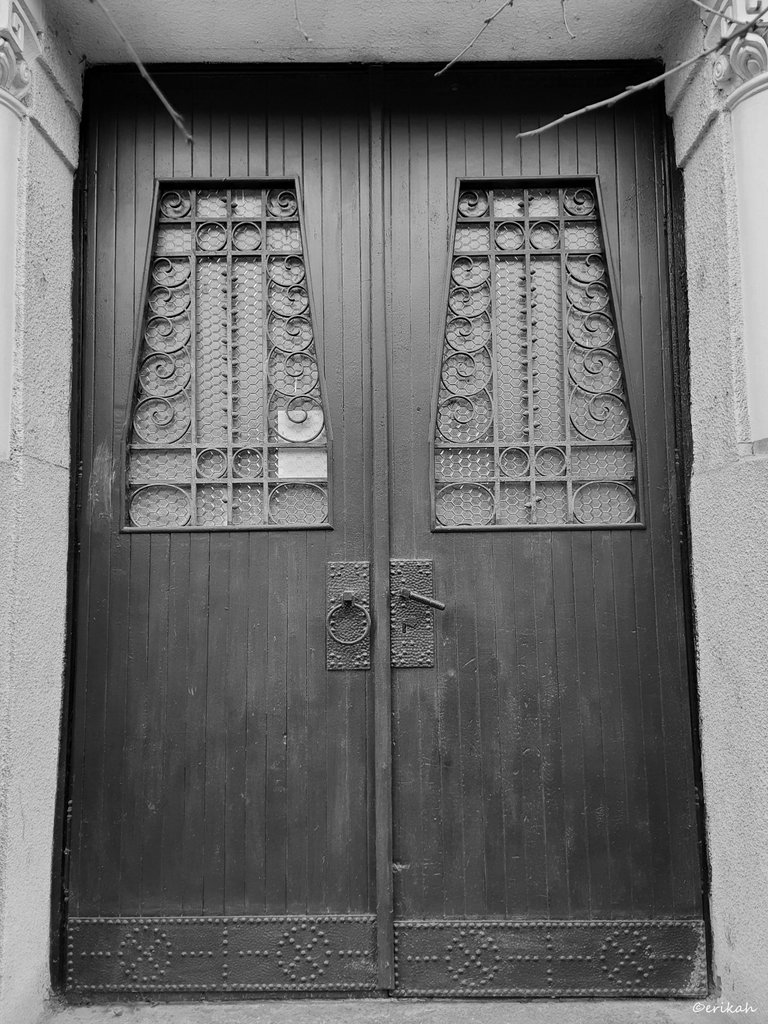 The biggest problem with this door as that there was no space to take a decent shot. The walkway was narrow, there were cars parked right next to the walkway and unless I went out to the middle of the road, there was no good spot.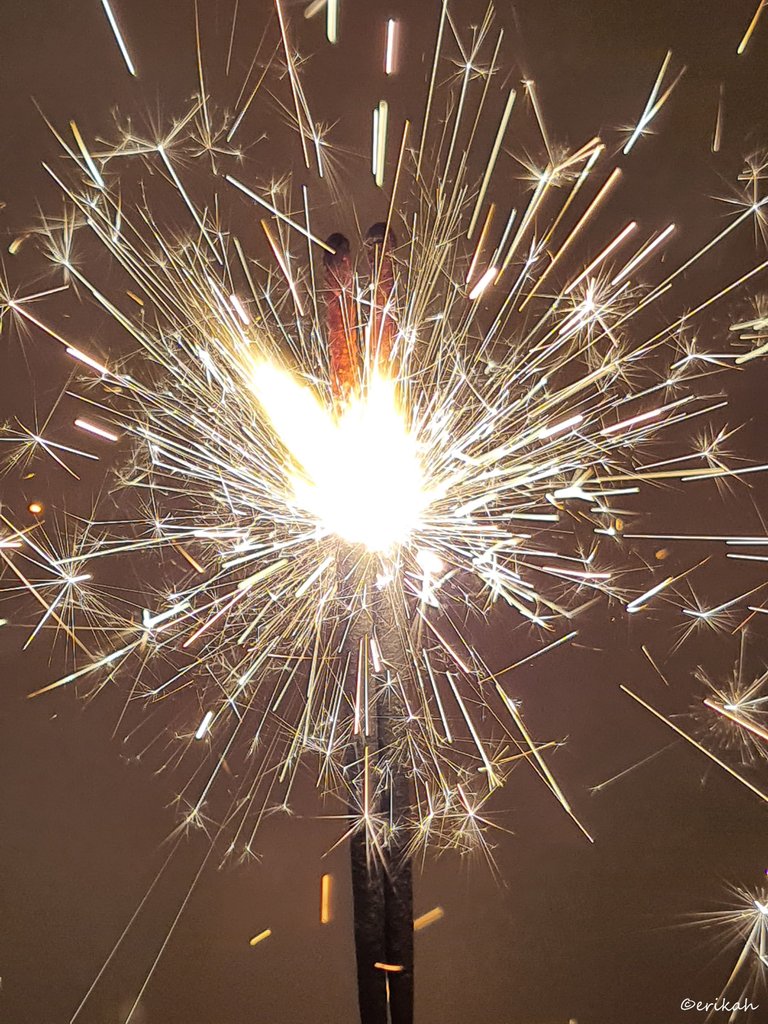 This is something I wanted to do for a long time. I wanted to photograph sparklers burning, but never had the time to dig through the ornaments to find them. Now that's Christmas, I took out my sparklers box and voilà! (@incublus 😂)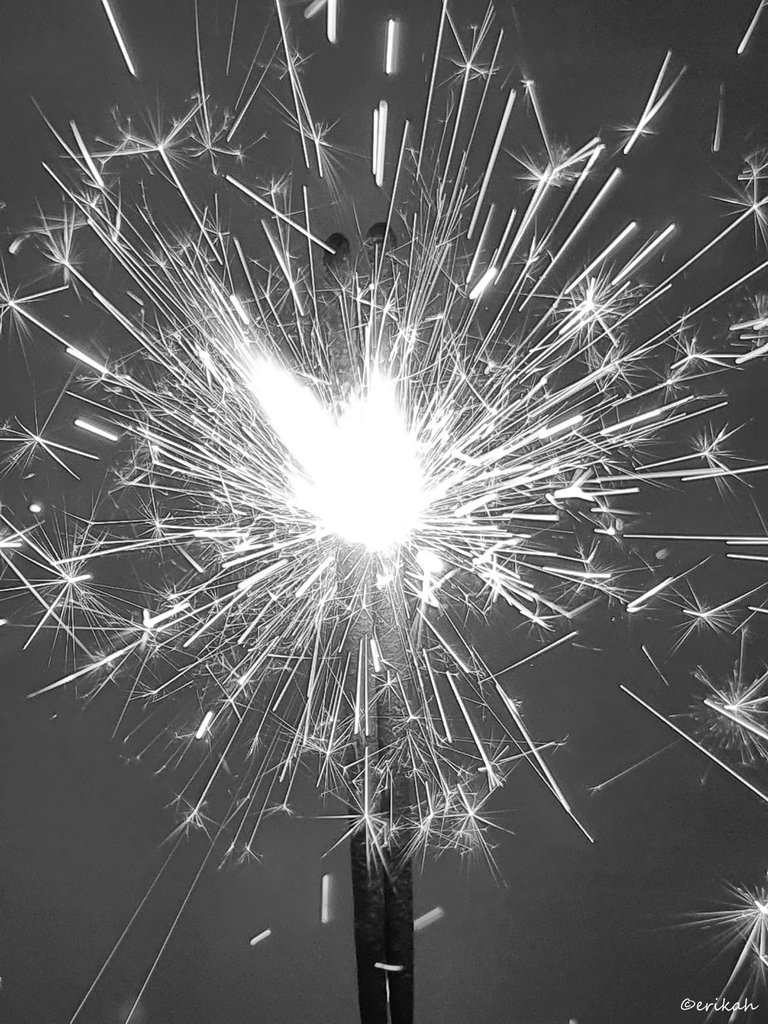 I made an experiment to see which one is better, the original or the monochrome, but I think the original is better.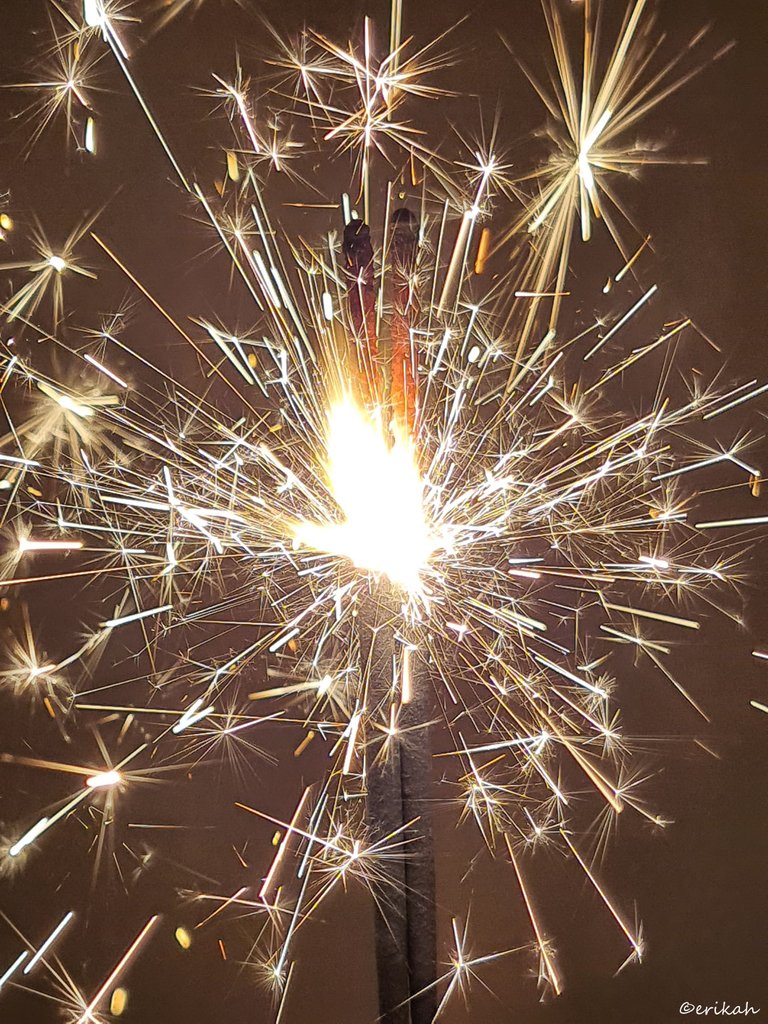 It's the first time I'm photographing sparklers and needed to learn to work fast, click the button as many times as possible as these are not long and burn down in 10 or 20 seconds.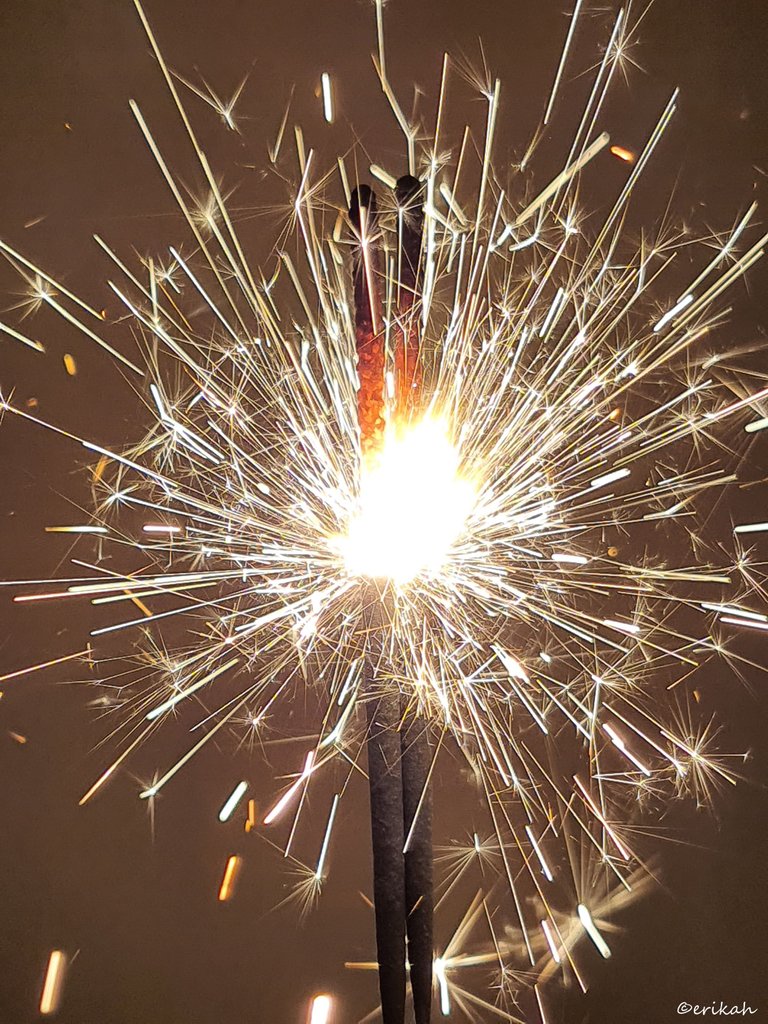 The biggest challenge was keeping the camera straight as I don't have a tripod (yeah, should stop procrastinating and buy one finally) and move it accordingly, when my human sparklers holder moved the sparklers 😂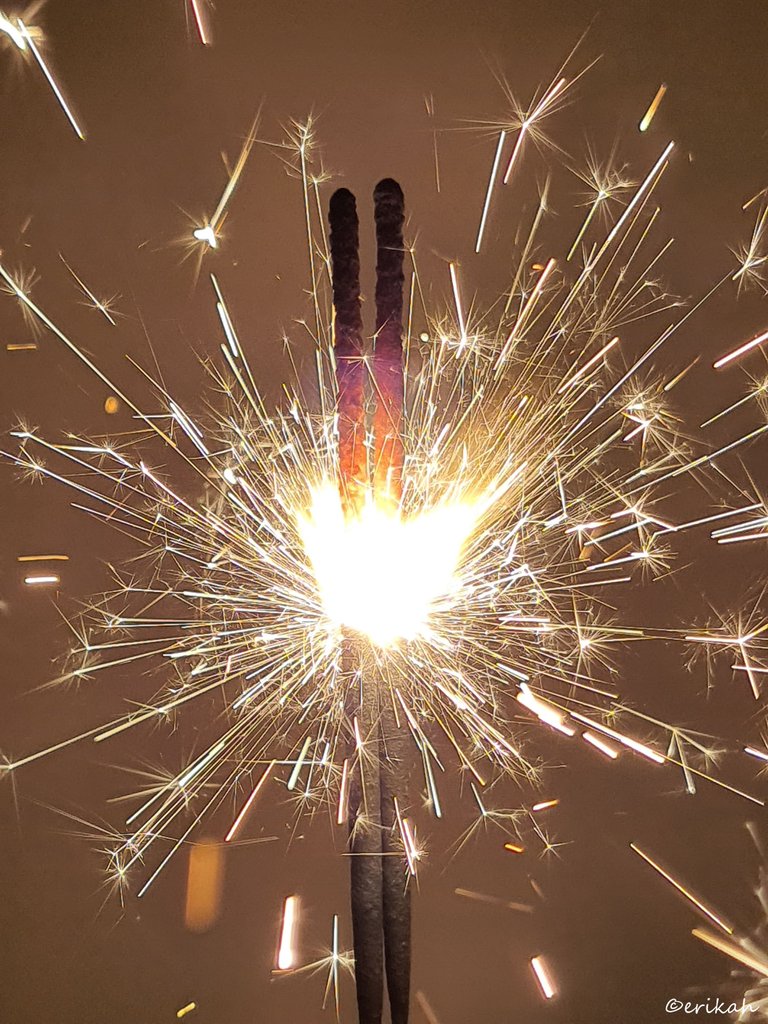 My biggest fear was getting too close and damaging my phone cover or the lens. When you are pressured by time and we're speaking of seconds here, there's no way you can pay attention to everything.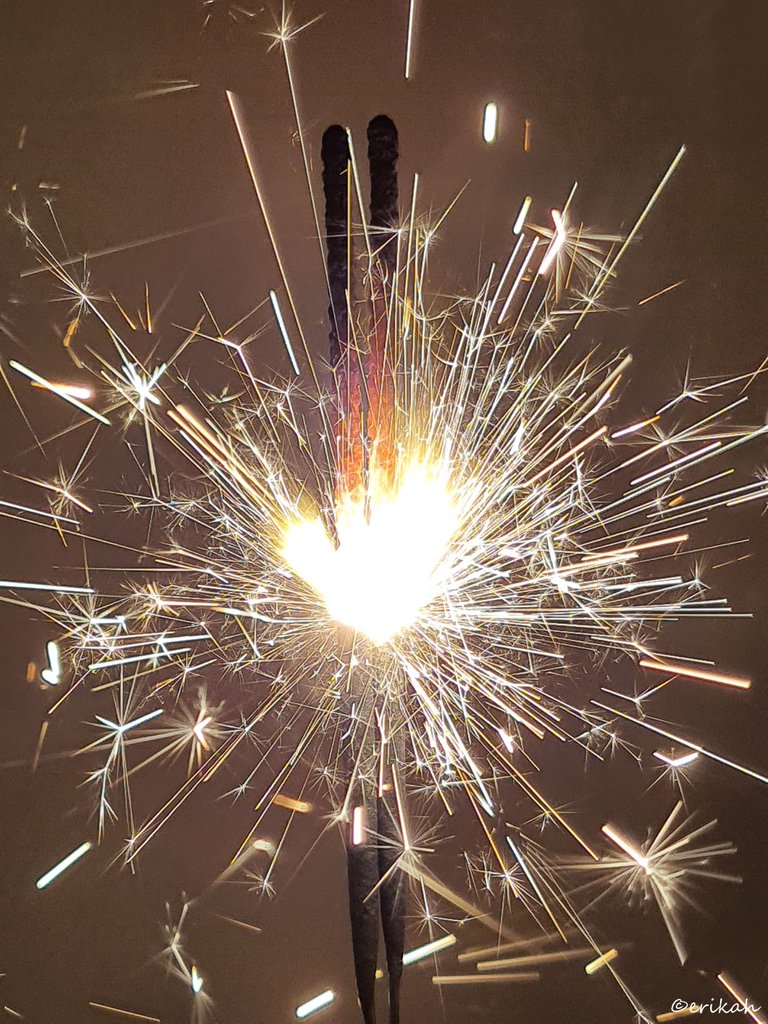 The overall experience was good, I took quite a few shots and none of them was bad. Obviously it comes down to each individual to judge which is is better, but if the image is not foggy, I'd say it's ok. Centering the sparklers is another story.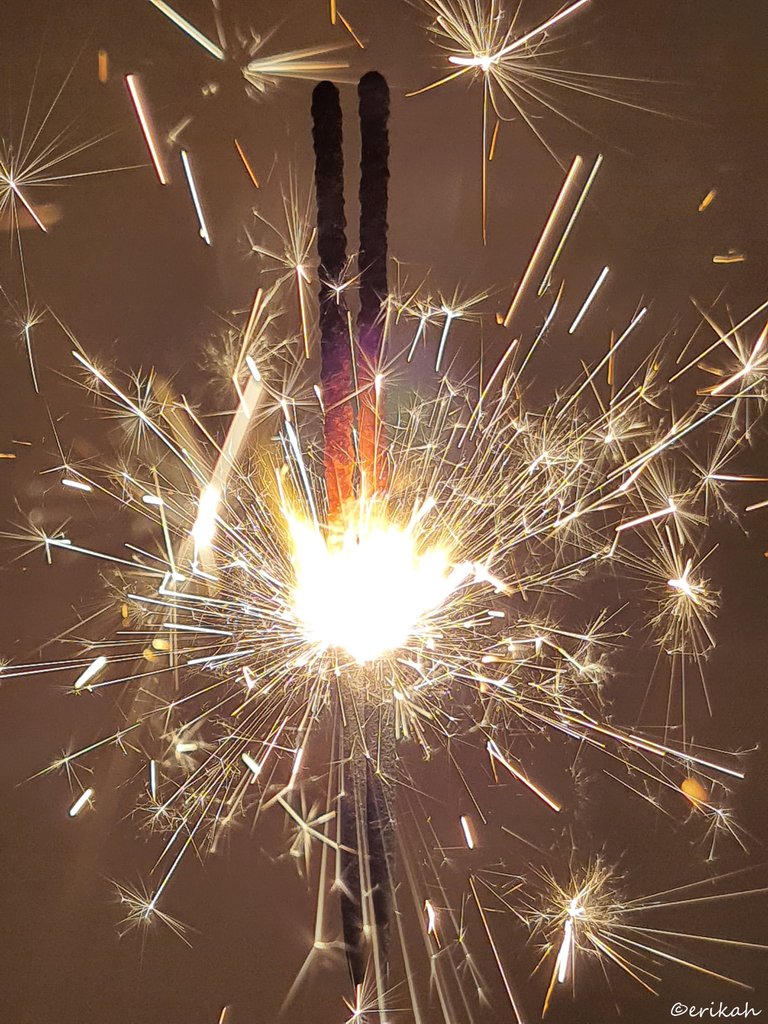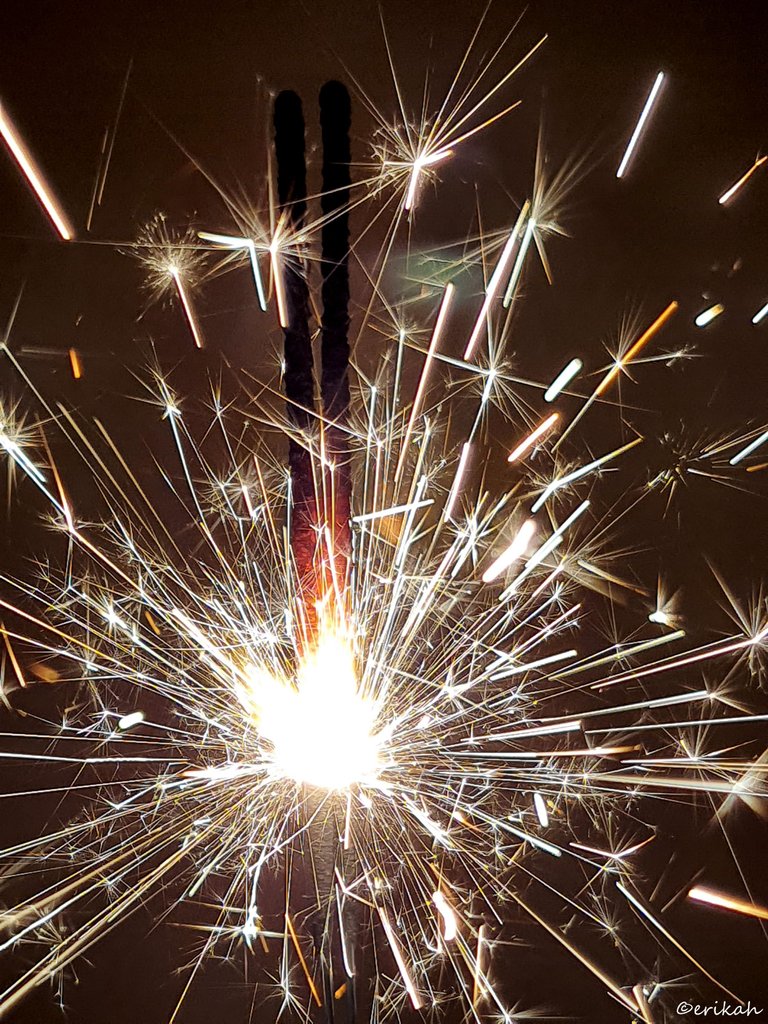 I made this one a bit darker, to stress the effect of the light.
Looking at the sparkles, I came to realize some are like the dandelion seeds, when dry. Do you see the same thing or I'm the only one seeing what I want? 😁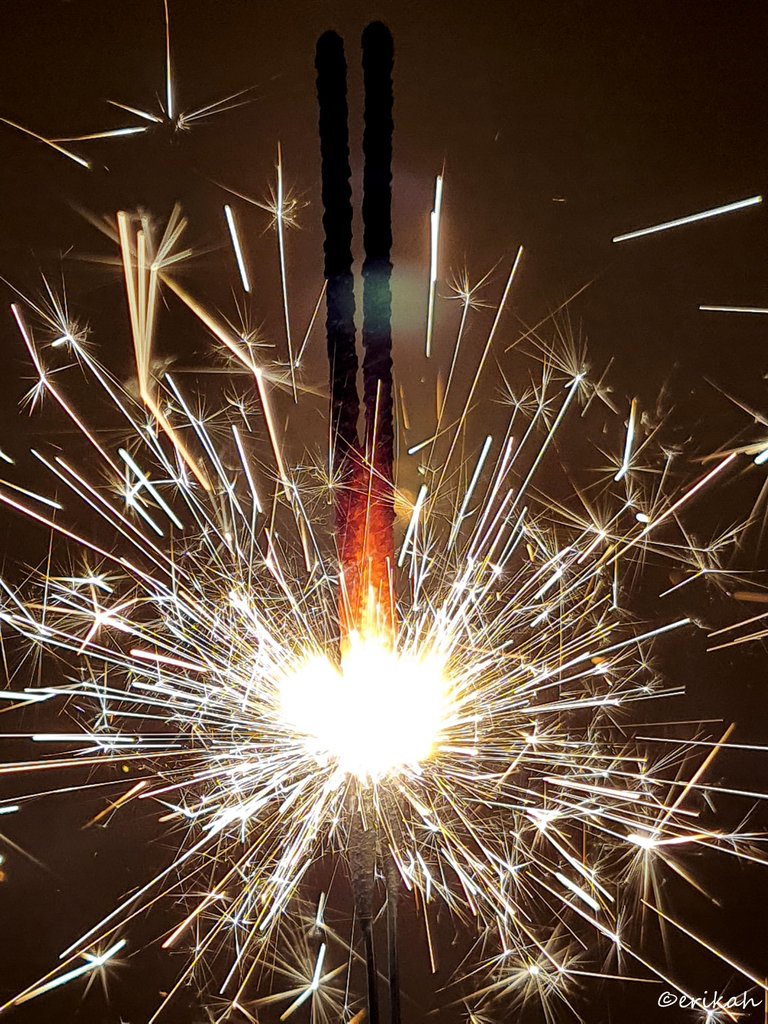 Selling sparklers is strictly regulated in my country, which means sellers are allowed to do so a couple of days before Christmas and the period ends with New Years Eve. Sparklers fall in the same category, so you can't buy them all year round. There are a few days left of the year, so tomorrow I'm off to look for more sparklers, to have a few packs.
So, which one is your favorite today?

If you're a newbie, you may want to check out these guides:

---
---