Skyweaver — 1UP Cartel Operator Report (WEEK 1)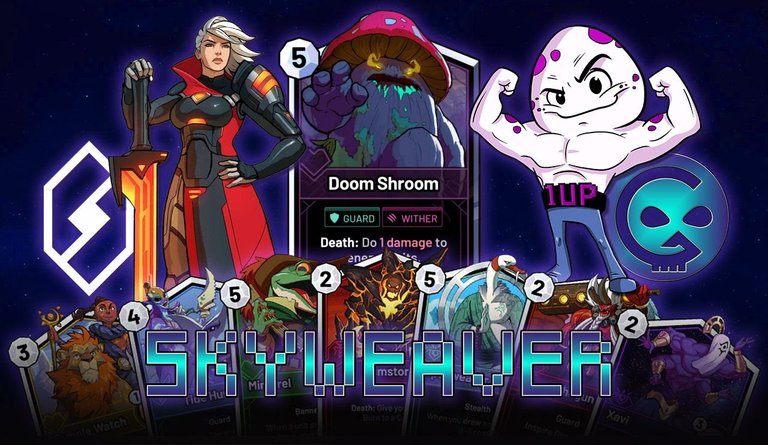 Welcome to the #ONEUP Cartel's weekly Skyweaver report featuring an update on my collection progress, ranked mode strategies, and ongoing learning process. With a new season starting up this week, the Cartel is ready to start solidifying its goals by preparing a Constructed deck to "farm" Conquest runs with. Once I'm comfy with the new deck, I'll begin farming Gold foil cards in what will hopefully be a self-sustaining cycle of turning Silver foil cards into Conquest Tickets for new runs.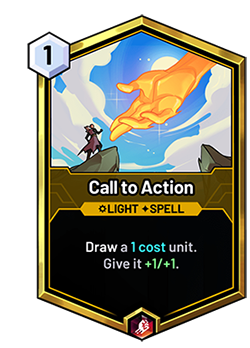 What's New?
While no game-specific updates have come down the line, I have great news for those looking still waiting to play Skyweaver! Until January 31st, anyone creating a new account through the "Redeem & Raffle" process will be entered into a raffle for a Gold foil Call to Action!
Just use the gleam.io rewards page to receive an access code and sign up for the month-end raffle. Only 10 winners will be selected!
You must read the rules to be eligible for the raffle, and only those without an existing account can participate. This was announced in the Skyweaver discord.

The Numbers

Last week, I pegged my initial progress at 53/510 Base cards unlocked with a goal of pushing both ranked modes as far as possible for the extra XP gained when reaching new ranks:
| Rank | Required Points | Point Loss | XP Bonus | Base Cards |
| --- | --- | --- | --- | --- |
| Wanderer | - | - | - | - |
| Recruit | 20 pts | -1 pt | 200 XP | 2 |
| Apprentice | 20 pts | -2 pts | 400 XP | 4 |
| Scholar | 20 pts | -2 pts | 600 XP | 6 |
By the time the season had ended, I managed to push deep into Apprentice in both ranked modes, but the point losses made progress towards Scholar slow going. Part of the problem was a poorly optimized Constructed deck (due to lack of Base cards) and indecision on which Prism(s) to focus on in Discovery mode.

I ended up doubling my level, earning 23 new cards, and settling on Agility and Intelligence for my dual-Prism Constructed deck. Most of the new Base cards are from Agility, but the last few came from Intelligence test matches in Discovery while confirming my Prism choice.

Discovery Gameplan
I will be using Samya (Agility), exclusively, as my Hero for Discovery mode this week.
Why Agility?


Of the top 12 decks for Constructed, here are the Prisms included in each deck:
| Prism | Top 6 | Top 12 |
| --- | --- | --- |
| Agility | 5 | 8 |
| Heart | 4 | 6 |
| Strength | 3 | 8 |
| Intellect | - | 1 |
| Wisdom | - | 1 |
Agility is clearly a top contender with Agility/Heart or Agility/Strength being 8 of the top 12 decks! Of those, every deck with Agility in it included an early-game Fire theme before branching off into different mid-to-late-game strategies.
When looking at match histories for top players on the Discovery leaderboard, roughly one third of all players chose Samya or a dual-prism Hero with Agility. What this seems to imply is early-game speed can help overcome the RNG inherent to Discovery decks. Further, the popularity in Constructed indicates Agility is currently a strong Prism, in general.
The only potential downside is poor RNG in terms of creature mismatches could create unfavorable end-games if the right high-cost creatures don't make it into the decklist. For this reason, I'll be looking into a backup Prism (likely Heart) once my Constructed deck is fully assembled just in case Agility proves to be too erratic to smoothly climb ranked Discovery.

Constructed Gameplan
I will be using Mai (Agility/Intellect) as my Hero for Constructed mode this week.
Why Agility/Intellect?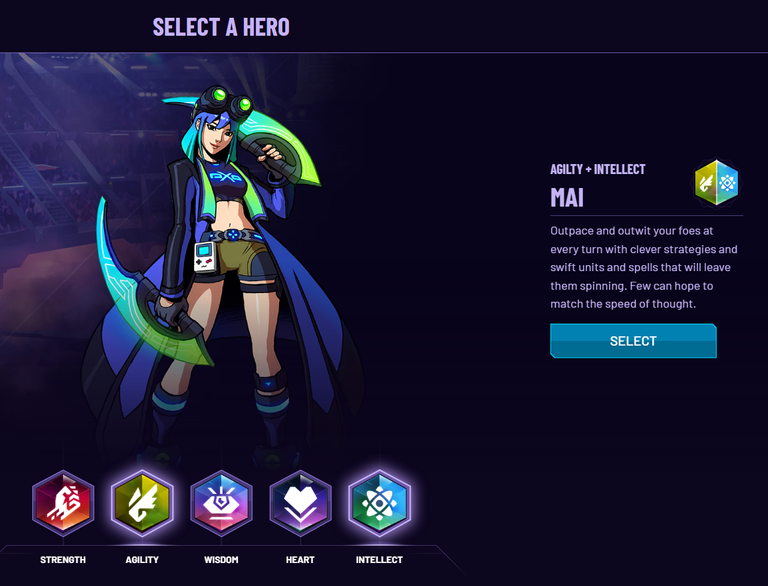 Given what we know about the "meta" in top Constructed decks, Aggro/Mid-Range decks are stomping the yard. This is likely due to the larger than usual learning curve required to pull off the new strategies made possible by "nested" cards (units with spells attached). If Fire is a common theme for Agility decks to open up with, Strength and Heart both have strong extensions of Fire into the mid-game. It's a natural pairing that's easy to pull off, so I'll need a robust source of removal to counter it.

Intellect offers longevity missing from more aggressive Prisms (Agility, especially) without sacrificing early-game pressure. Agility simply doesn't have the same removal potency as other Prisms, so adding Intellect's low-level spells and mid-game bruisers extends Agility's board presence later into each match:
Better yet, these forms of removal scale into the late-game while Intellect's creatures create doubled effects such as a 10 point health swing when Timber dies (-5 for opponent, +5 for you). Even if Timber only ends up hitting a Guard unit, it's perfectly thematic for Agility which needs a clear path to the opponent's Hero. In other words, the deck will have the following slant:
Early-game Agility creatures / Intellect removal
Mid-game Agility buffs / Intellect creatures
Late-game Intellect win conditions

What's The Plan?
Beginning with ~$60, the Cartel will be purchasing the cards necessary to make an Agility/Intellect Constructed deck, a few cards at a time. I'll focus on attaining my Discovery ranked goals for the week, first, in the hopes that I'll unlock some of the Base cards I need for my Constructed deck. This will help preserve as much of the initial investment as possible for funding Conquest runs.
Also, by not jumping straight to a full deck, the process of playing with only the front half (1-4 cost cards) locked in will allow me to "demo" cards that I'm not yet settled on buying for my Constructed deck. In other words, seeing how certain cards work through random groupings will help determine which cards are worth acquiring.
After a week of practice in Constructed mode, I'll use the remaining funds to begin Conquest runs as early as next week depending on deck performance and how far up the Constructed leaderboard I can get. My tentative goal for this week is to achieve Scholar+ for both ranked modes while finalizing a full decklist for Construct and Conquest.

What Is Skyweaver?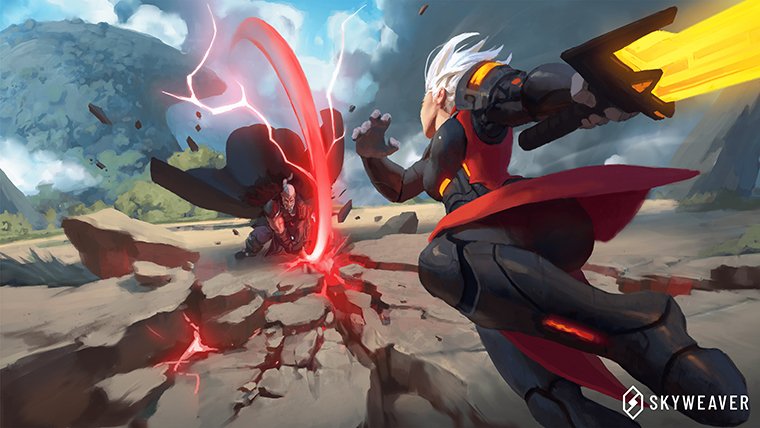 Skyweaver is a fast-paced, cross-platform TCG (Trading Card Game) built on the Polygon (MATIC) sidechain for Ethereum. Closest in nature to Hearthstone, Skyweaver puts you in control of a hero that directly participates in each match. These matches take place in "Sky", an alternative reality existing parallel to Earth, where you'll use mana to battle with your opponent through creatures and spells.
Skyweaver differentiates itself by how decks are constructed. At first, newer players will use randomly generated decks based on which hero they've chosen. The goal is similar to all TCG's: reduce your opponent's health to 0, first; however, the number of cards in your deck changes from mode to mode and hero to hero. This distinction is important because even when you transition to crafting your own decks, additional cards are dynamically added through this RNG mechanic once you've run out of cards to draw.
To learn more, check out our Skyweaver breakdown!

What Is The 1UP Cartel?
The 1UP-Cartel is a mix between a gaming guild like YGG (that invests into gaming assets and creates scholarships for gamers, sharing the gaming revenue), a dividend token (similar to BRO, LBI, INDEX and UTOPIS, paying out regular dividends to token holders from part of the revenue stream) as well as one of the most extensive curation service initiative on the Hive-Engine ecosystem thus far.
Join The 1UP Cartel Discord Today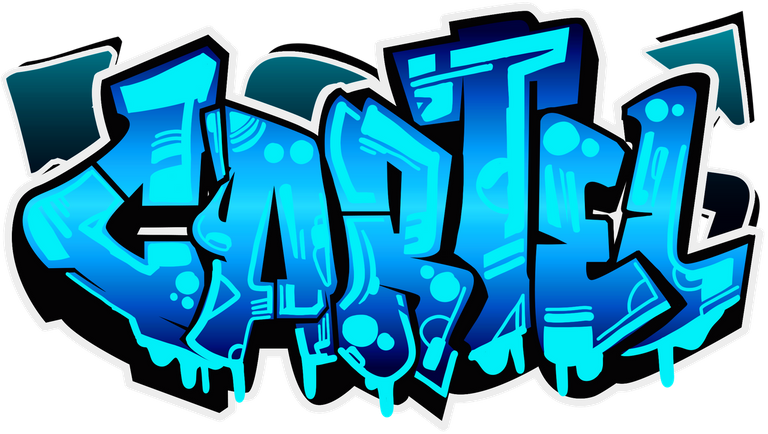 ---
---