La magia de la naturaleza || The magic of nature || @ediyelly
Saludos a todas las personas que participan en esta comunidad de Amazing Nature, gracias por permitirme compartir con ustedes algo de lo que me apasiona, que es disfrutar de los colores, aromas y relación con el ecosistema.
Greetings to all the people who participate in this Amazing Nature community, thank you for allowing me to share with you something of what I am passionate about, which is enjoying the colors, aromas and relationship with the ecosystem.



Algo que me apasiona es ver las formaciones de nubes en el cielo, admirar a la naturaleza en todo el esplendor, y como cohabita con las urbanizaciones que los rodea. Una de las maravillas que celebro es el avance de la tecnología, especialmente con el uso de los teléfonos inteligentes, que nos permiten a través de las cámaras digitales captar esos momentos maravillosos en donde respiramos y admiramos el entorno de manera consciente.
Something I am passionate about is seeing the cloud formations in the sky, admiring nature in all its splendor, and how it cohabits with the urbanizations that surround them. One of the wonders that I celebrate is the advancement of technology, especially with the use of smart phones, which allow us through digital cameras to capture those wonderful moments where we breathe and admire the environment in a conscious way.



Hoy es un día bien interesante a nivel mundial, se celebra el día internacional del turismo, por lo que pude leer, cada 27 de septiembre se honra esta fecha. Y ustedes que me leen dirán ¿Qué tiene que ver esto con el tema que nos convoca? Particularmente pienso que mucho.
Today is a very interesting day worldwide, the international day of tourism is celebrated, as far as I could read, every September 27th this date is honored. And you who read me will say, what does this have to do with the topic that brings us together? I think it has a lot to do with it.



Si observamos con detenimiento, las maravillas naturales que posee nuestro país Venezuela, este tema del turismo es fundamental, porque deberían buscar impulsar proyectos que ayuden a que se mantengan en buen estado los monumentos naturales que tenemos, la diversidad de flora y fauna, porque no todos los países del mundo tienen lo que encontramos en este hermosa tierra y que al parecer pocas veces se les da el valor que merecen.
If we look closely at the natural wonders of our country Venezuela, this issue of tourism is fundamental, because they should seek to promote projects that help to keep in good condition the natural monuments we have, the diversity of flora and fauna, because not all countries in the world have what we find in this beautiful land and it seems that they are rarely given the value they deserve.



En mi ciudad por ejemplo, he tenido la posibilidad de captar diferentes espacios, por ejemplo contamos con un mar azul hermoso, con un cielo que a diario nos regala formaciones de nubes que impactan, colores en cuanto a flora y fauna muy diversa y a pesar de estas maravillas, las acciones del hombre nunca corresponde a lo que debe ser la protección ambiental.
In my city for example, I have had the opportunity to capture different spaces, for example we have a beautiful blue sea, with a sky that daily gives us cloud formations that impact, colors in terms of flora and fauna very diverse and despite these wonders, the actions of man never corresponds to what should be environmental protection.



La naturaleza es mágica.
Nature is magic.
No sé si a ustedes les pasa lo mismo que a mí, que en momentos de ansiedad fuerte, contemplo el cielo o el mar, y eso calma todo ese remolino interno que tengo. Pienso que respirar y disfrutar de estos momentos tan hermosos, de los detalles pequeños que nos regala la vida es un tesoro que debemos agradecer por su existencia en cualquier instante.
I don't know if the same thing happens to you as it does to me, that in moments of strong anxiety, I contemplate the sky or the sea, and that calms all that internal whirlpool I have. I think that breathing and enjoying these beautiful moments, the small details that life gives us is a treasure that we should be grateful for its existence at any moment.



El sonido de las olas del mar, los sonidos de las plantas cuando el viento las cubre, ver al cielo y encontrar formaciones que muchas veces nos llevan a nuestra niñez es algo que agradezco en todo momento por tener la posibilidad de estar y contemplar esos momentos.
The sound of the waves of the sea, the sounds of the plants when the wind covers them, seeing the sky and finding formations that many times take us back to our childhood is something I am grateful for at all times for having the possibility to be and contemplate those moments.



Me quedo sorprendida a veces del poder que tiene la naturaleza, especialmente para ser resiliente y adaptarse a los embates del entorno. He visto crecer árboles en donde nunca pensé que podrían crecer y eso es mágico, porque se convierte en enseñanza de vida, pues a pesar de las dificultades, consigue los nutrientes necesarios para seguir creciendo y ese proceso lo analizo como persona, y es el proceso que debemos aprender a diario.
I am sometimes surprised by the power that nature has, especially to be resilient and adapt to the onslaught of the environment. I have seen trees grow where I never thought they could grow and that is magical, because it becomes a teaching of life, because despite the difficulties, it gets the necessary nutrients to continue growing and that process I analyze as a person, and it is the process that we must learn every day.



Definitivamente la naturaleza es mágica, y el poder estar y ser parte de ella es una oportunidad que tenemos como seres humanos. Recordemos siempre que el ciclo vital se construye por efecto perfecto de la integración del ecosistema, en el que los seres vivos, plantas animales, el ciclo vital del agua constituyen la esencia y por qué estamos en este momento y lugar.
Nature is definitely magical, and being able to be part of it is an opportunity we have as human beings. Let us always remember that the life cycle is built by the perfect effect of the integration of the ecosystem, in which living beings, plants, animals, the life cycle of water are the essence and why we are in this time and place.



Comparto con ustedes parte de algunas de las fotos que he podido recopilar en estos dos años en el que el cielo, el mar y la vegetación han sido los protagonistas principales de lo que yo llamo: La magia de la Naturaleza.
I share with you some of the photos that I have been able to collect in these two years in which the sky, the sea and the vegetation have been the main protagonists of what I call: The magic of Nature.



---
Paseo Colón- Puerto La Cruz Venezuela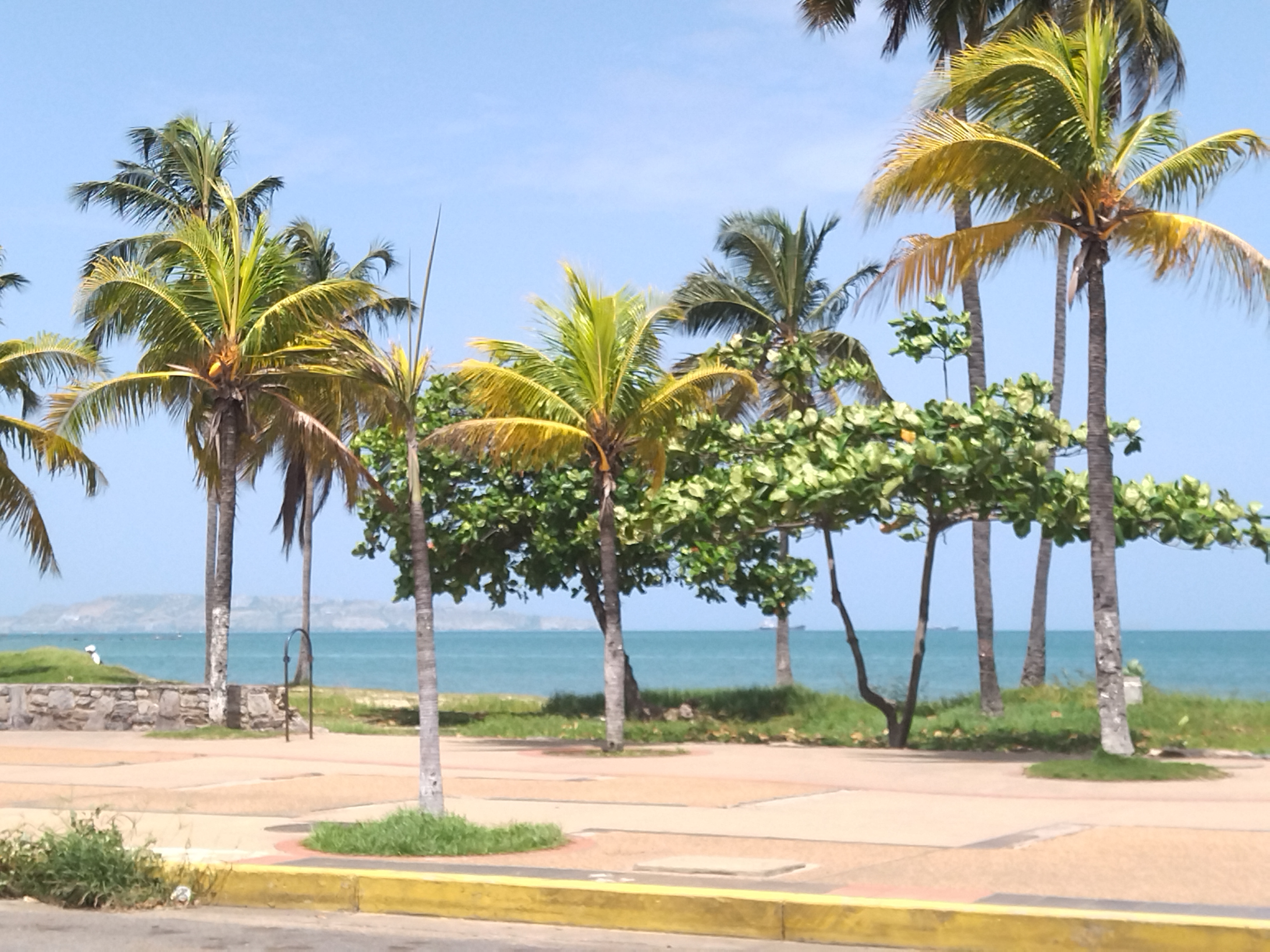 ---
Carretera Cumaná - Puerto la Cruz - Venezuela|| Cumaná - Puerto la Cruz - Venezuela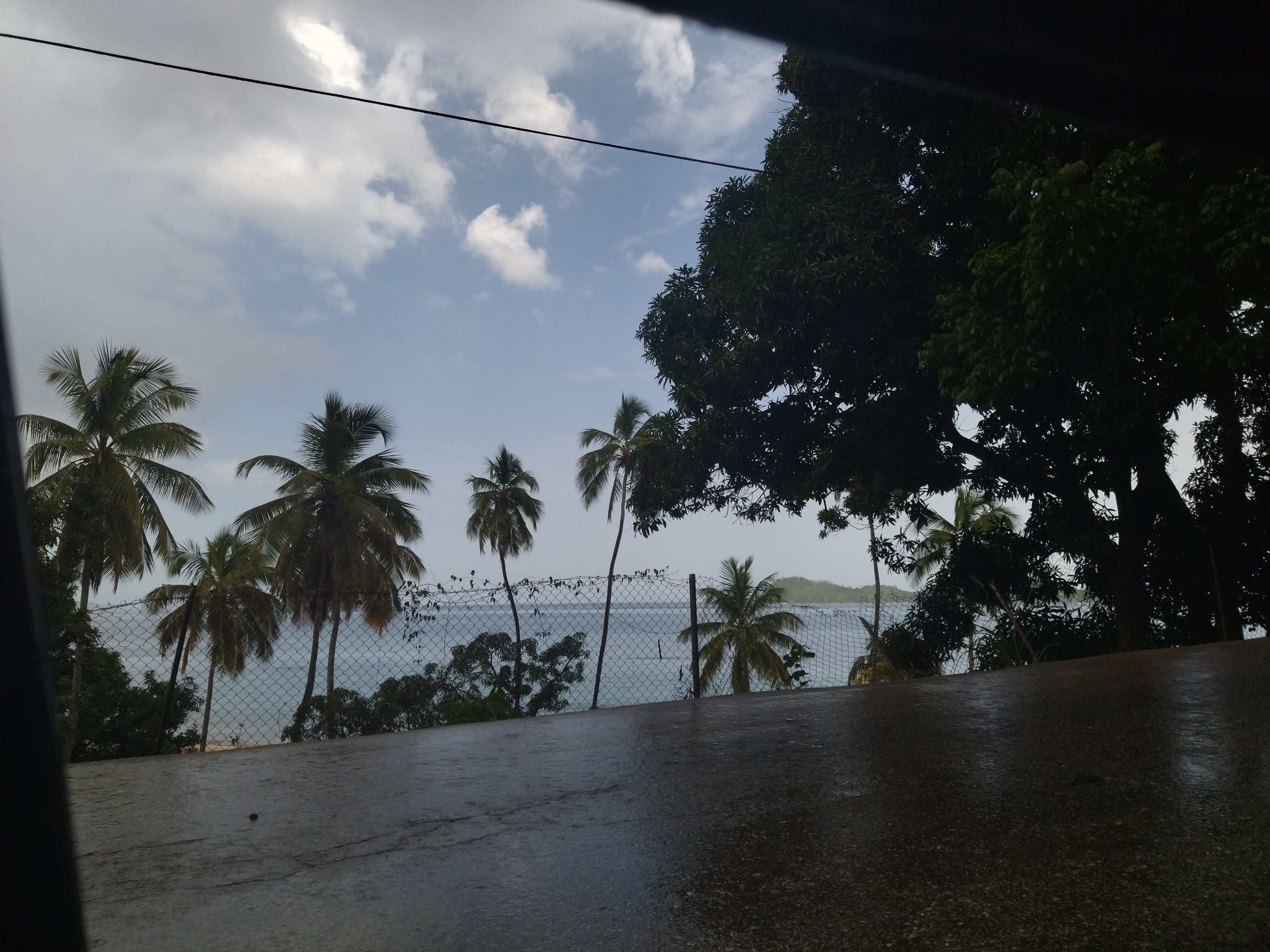 ---
Cumaná, amanecer en la ciudad. ||Cumaná, sunrise in the city.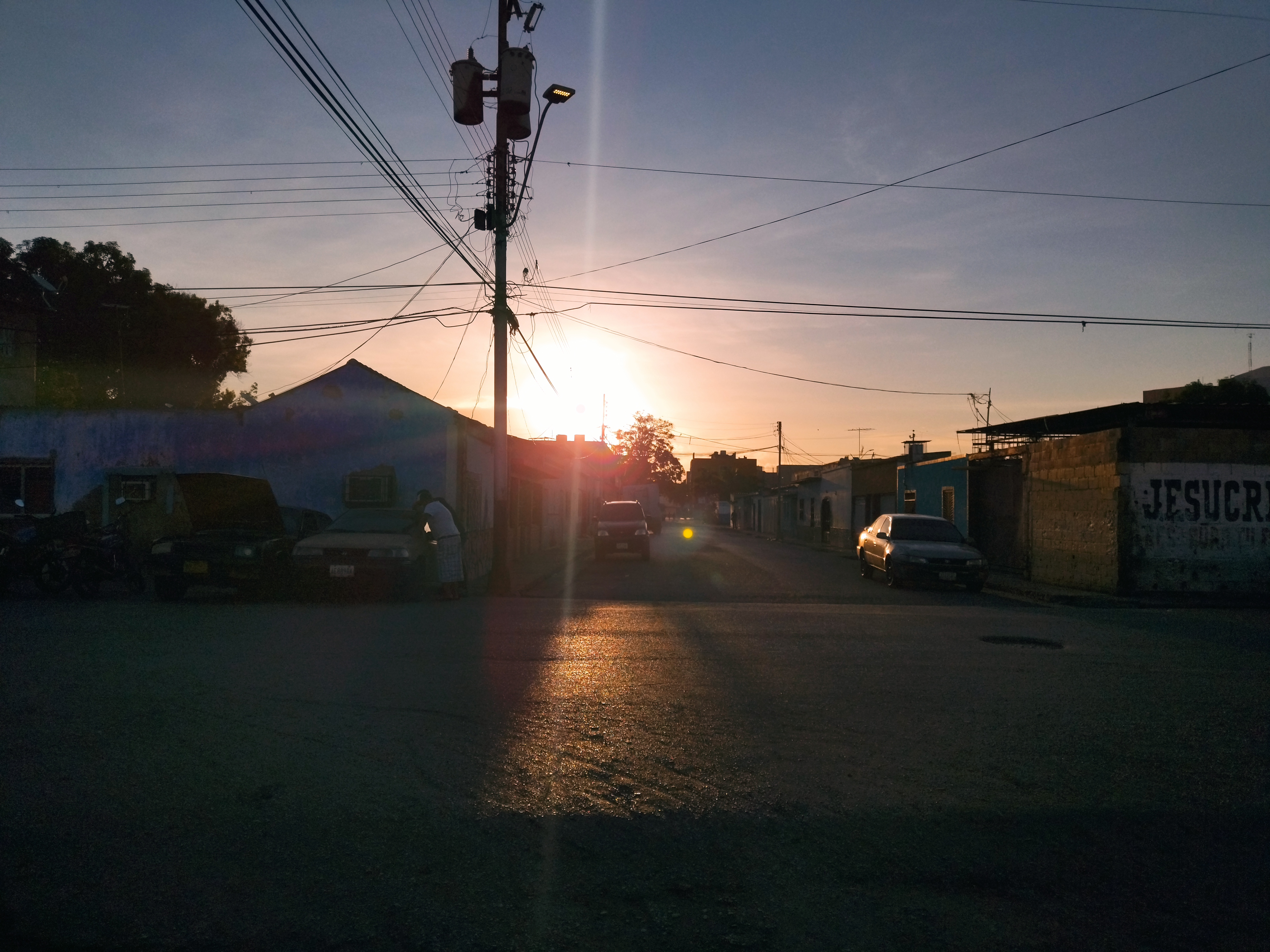 ---
Cielo azul en Cumaná ||Blue sky in Cumaná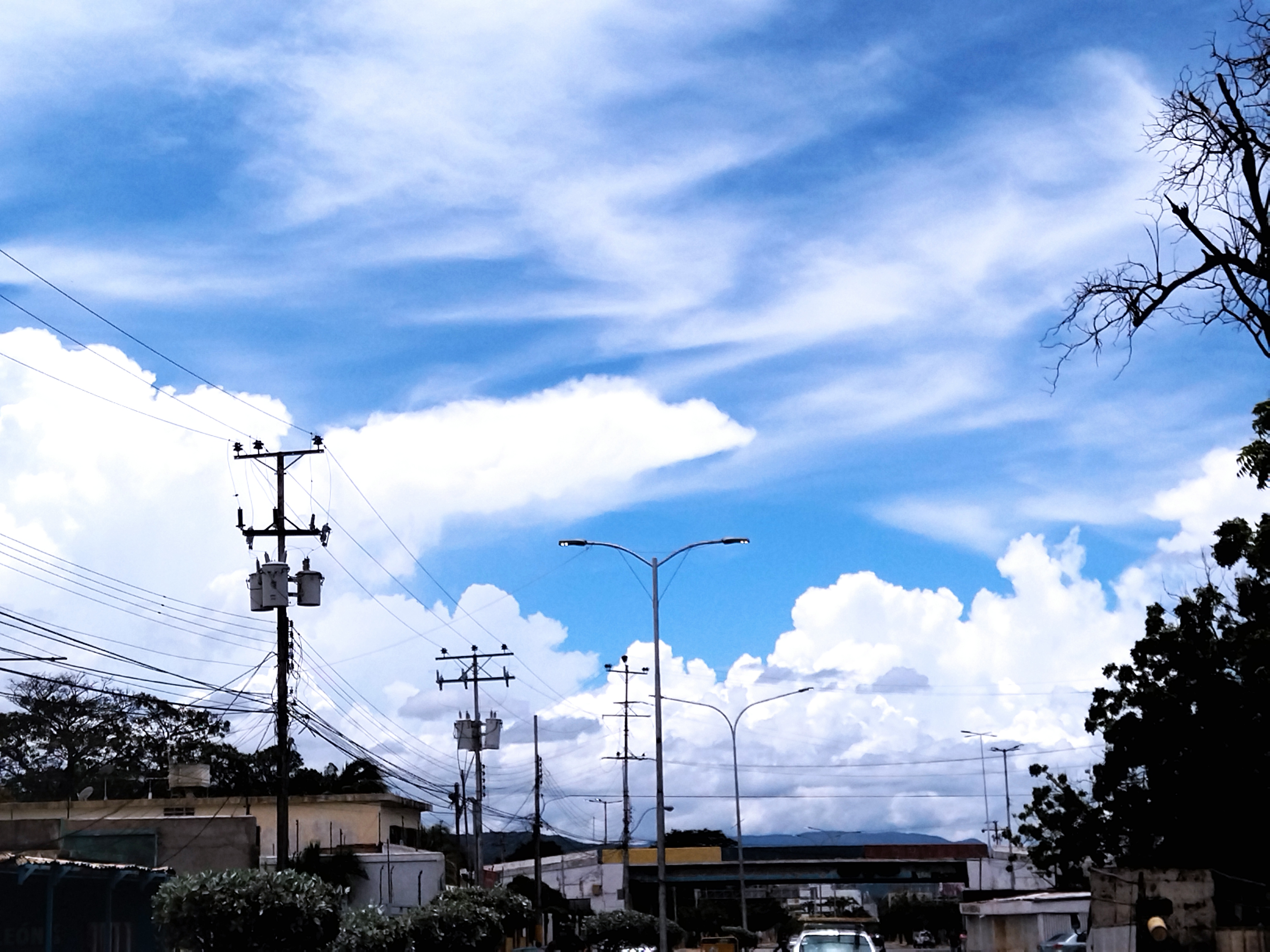 ---
Antigua Avenida Perimetral de Cumaná || Former Perimetral Avenue of Cumaná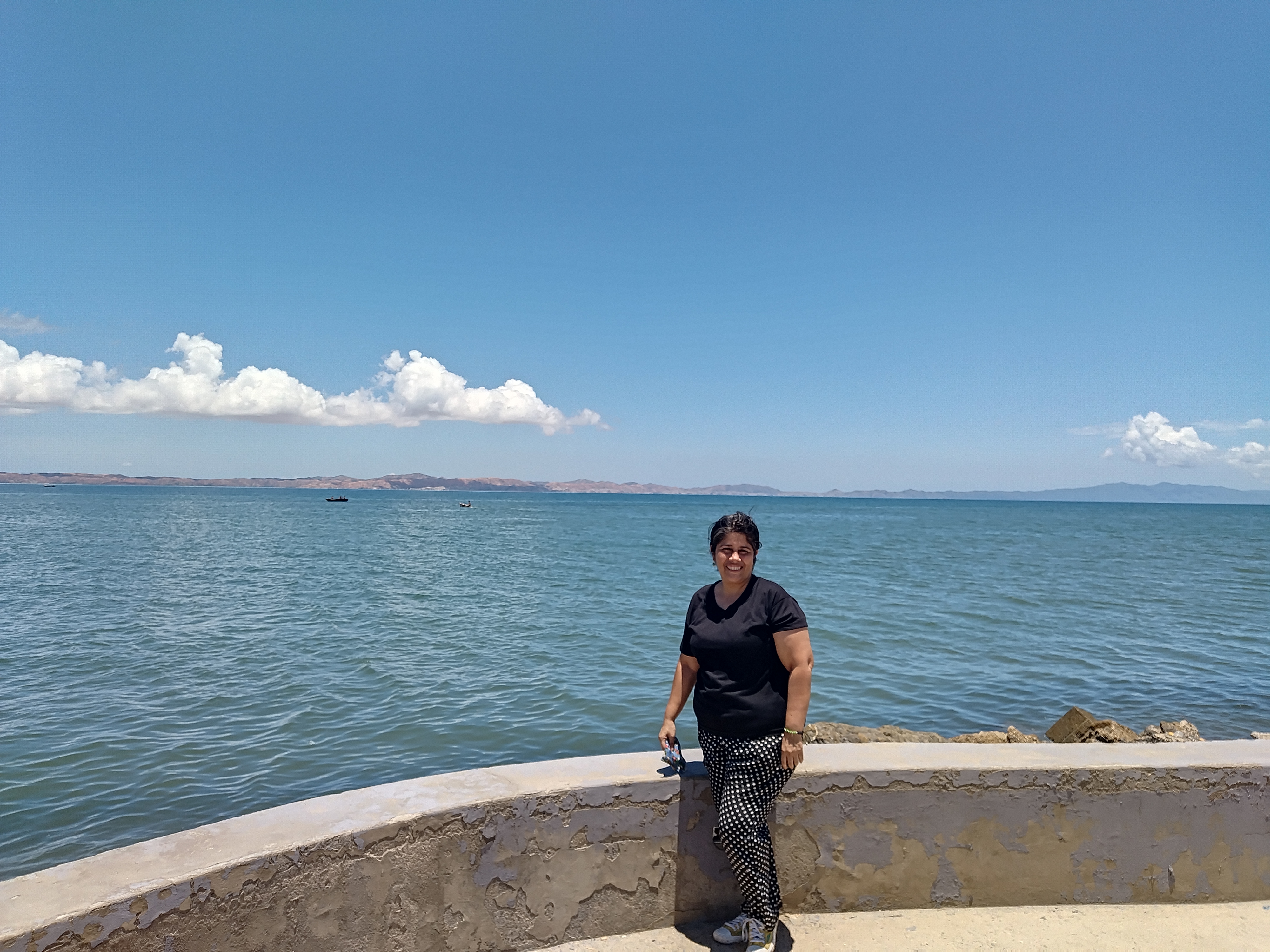 ---
Flores en Cumaná||Flowers to Cumaná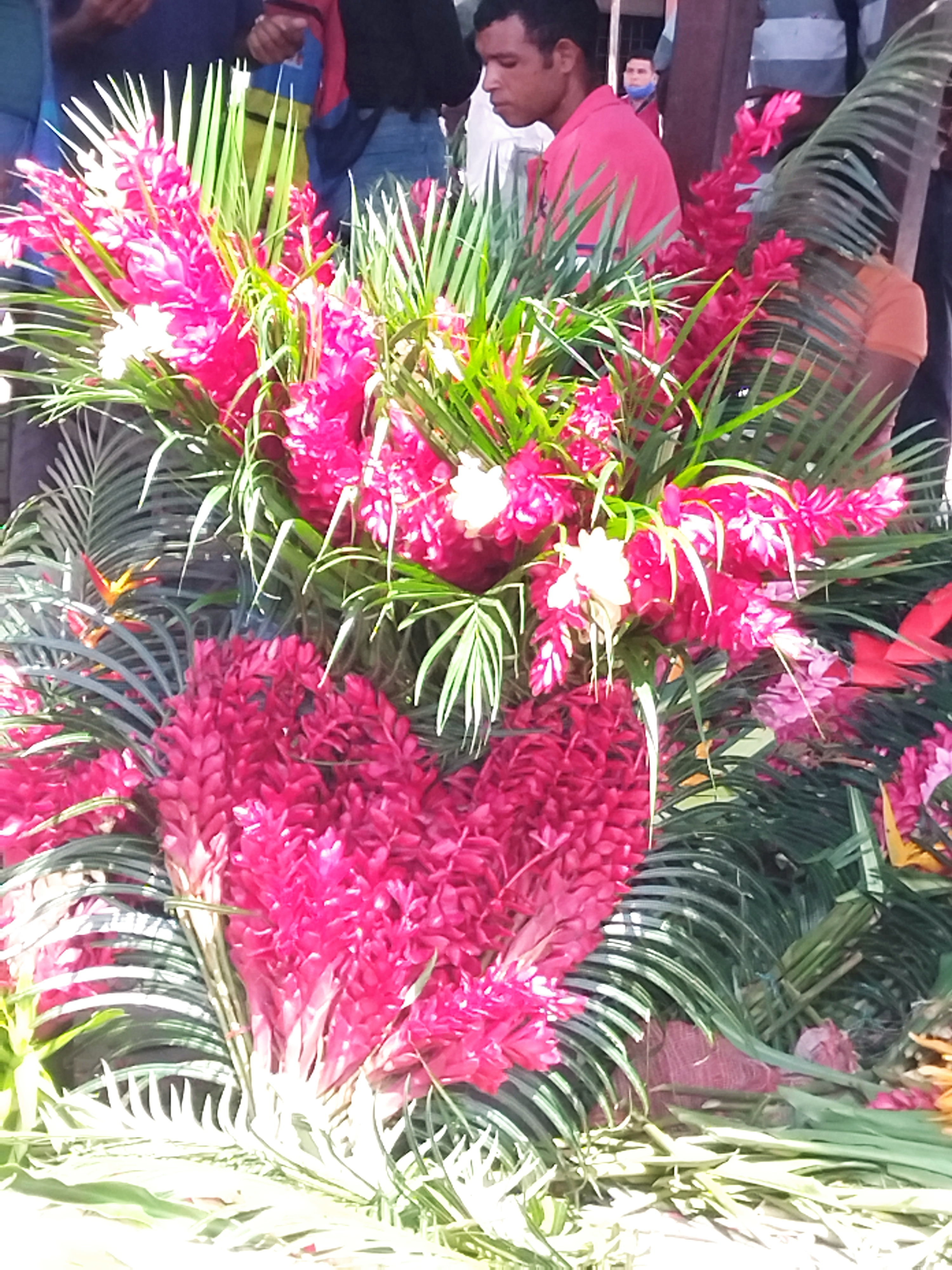 ---
Espacios de la Universidad || University spaces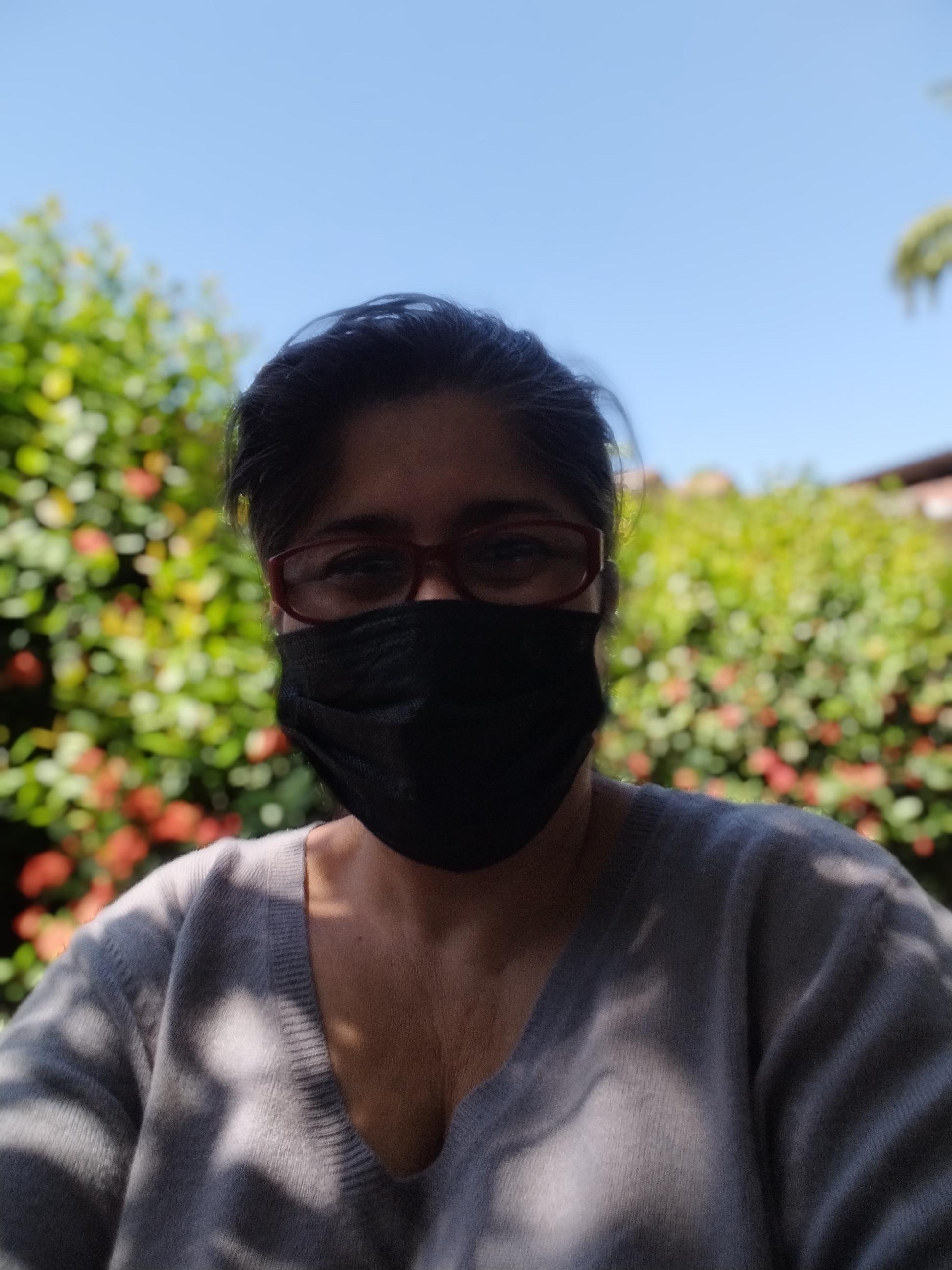 ---
Espacios de la Universidad || University spaces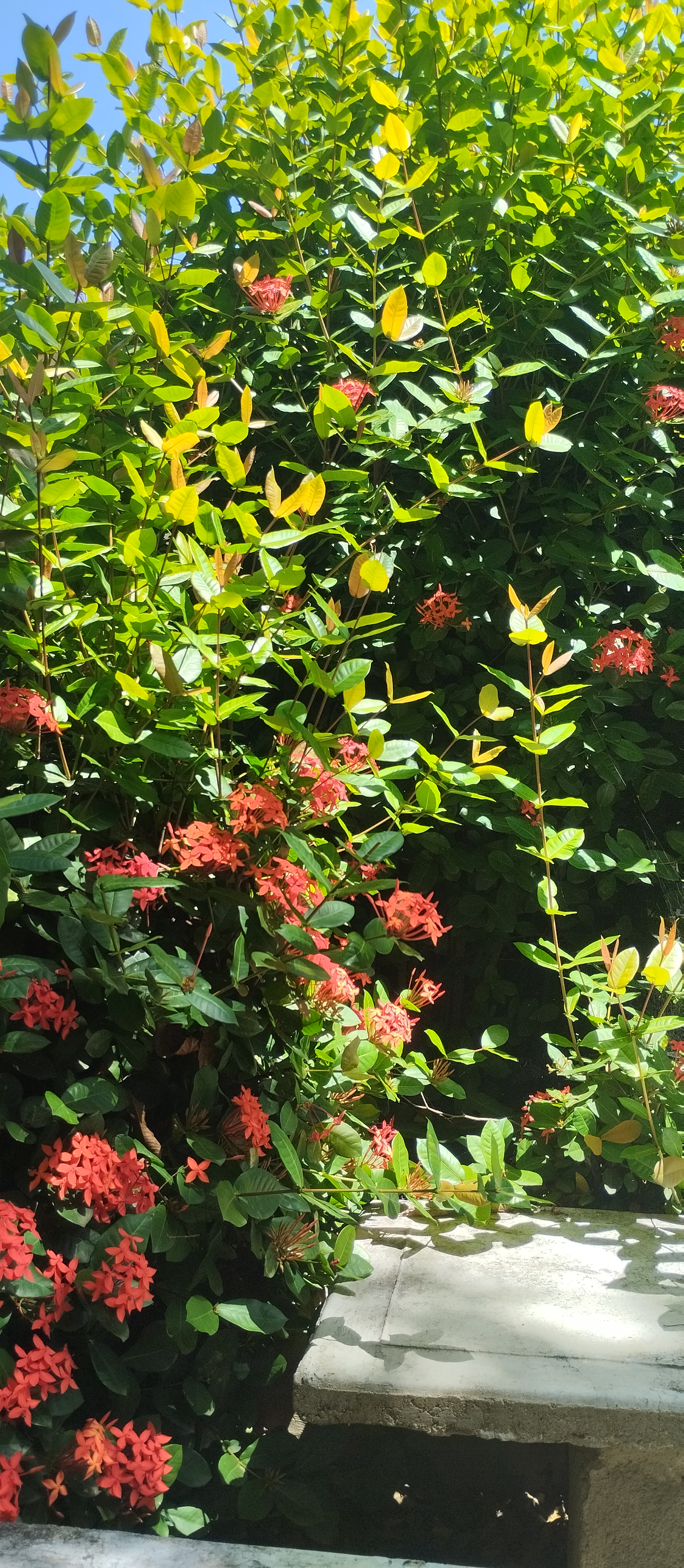 ---
Plaza Bolívar de Cumaná ||Bolívar Square of Cumaná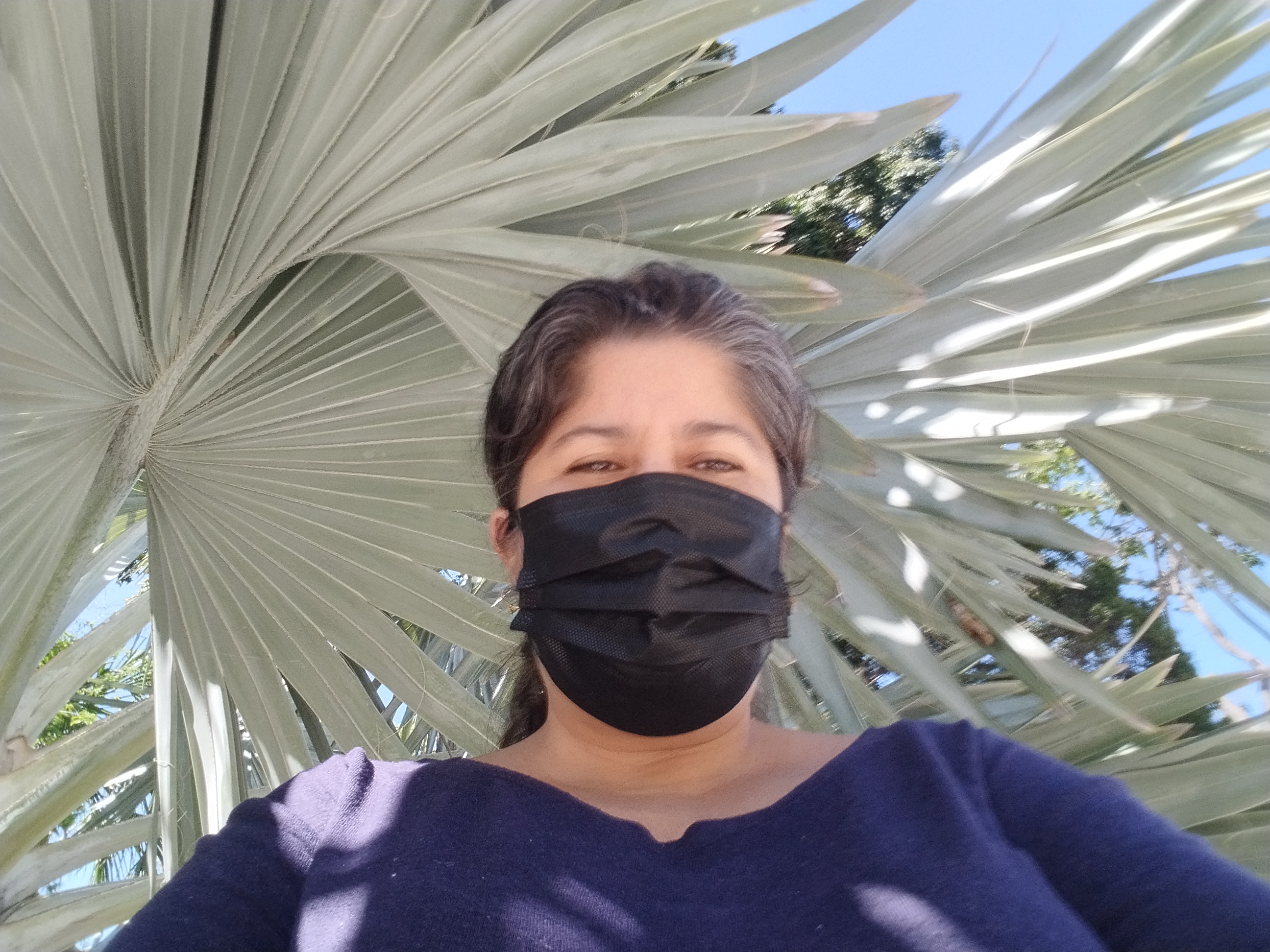 ---
Observaron la diversidad de colores de mi tierra, imaginen si se fomenta el Turismo Sostenible en la ciudad, sería una gran oportunidad para crecer.
They observed the diversity of colors of my land, imagine if Sustainable Tourism is promoted in the city, it would be a great opportunity to grow.



Gracias a los amigos de
@talentos
por fomentar estas iniciativas que nos permiten mostrar un poco de la magia de la naturaleza que nos rodea y que debemos respetar y cuidar, minimizando los índices de contaminación por el factor humano y empresarial que nos está afectando a todos y que pone en peligro las generaciones futuras.
Thanks to the friends of

@talentos

for promoting these initiatives that allow us to show a little of the magic of nature that surrounds us and that we must respect and take care of, minimizing pollution rates by the human and business factor that is affecting us all and endangering future generations.



Gracias a esta hermosa comunidad de
@AmazingNature
, que nos permite compartir imagenes de nuestra naturaleza.
Thanks to this beautiful community

@AmazingNature

, which allows us to share images of our nature.



---
Fotos de mi propiedad, tomadas con teléfono Xiaomi Redmi
Traducción: https://www.deepl.com/
---
---