My Terracore Journey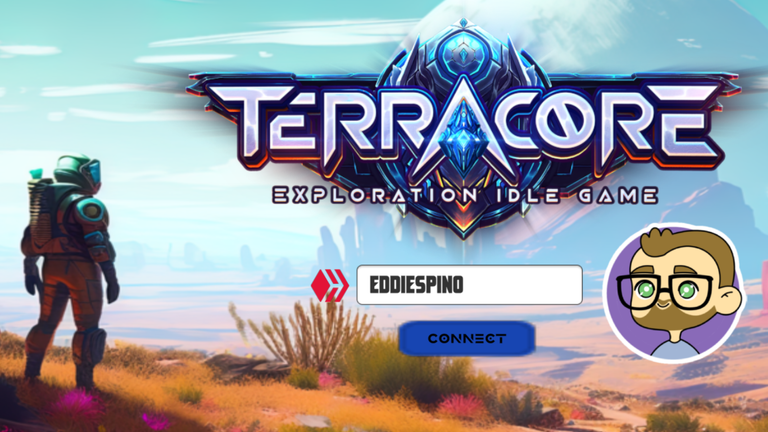 Hey Hivers!
TerraCore is currently one of my favorite Hive games. After Splinterlands, it is the game where I have invested more time and maybe money. Today I break the cycle of my daily diaries that I used to write only Spanish to share with you my Terracore journey.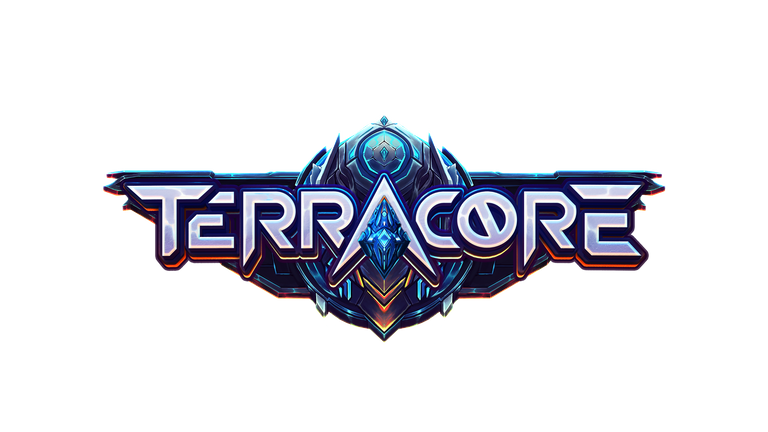 I don't remember exactly how I learned about Terracore, but I followed the Twitter and Hive accounts before the alpha was launched back in March. I liked the concept, and I remember that I checked the Whitepaper. It didn't have a lot of info, but I liked what I read. I was actually the first person to sign up for the game after the alpha version was launched. @hivetrending beat me, but he was one of the early testers of the game.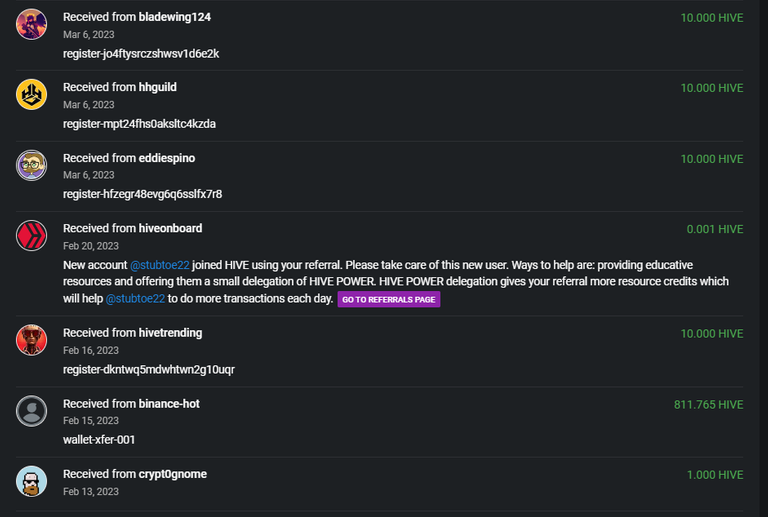 Tx ID
---
I was also among the first to join the Discord server, but I am not very active there.
I started playing on the main site and quickly learned how the game works. I remember that the first few days, SCRAP was very scarce, and no one was selling. The price reached 2 HIVE per SCRAP, and I bought and sold a bit. Of course, this didn't last, and the price went down, but this is normal as many players are mining without reinvesting or improving their stats.
I enjoyed the game even more when I discovered TerraCore Hub. This is the best way to play it, you can even do it from your cellphone through Hive Keychain (in the internal browser). TerraCore Hub was developed by @asgarth, who is also the main developer of PeakD.com.
---
I've been playing every day for the last four months, and at the beginning, I was in the top 20 of the game. Quickly I started to fall off the ranks because I was selling most of my SCRAP, and I stopped increasing my stats. My lowest position in the ranks was around 80.
I also made an alt account just Terracore called @eddie.core. This account doesn't have good stats, but with my main account, I started investing, bought a lot of SCRAP, and managed to return to the top 20 and am now in the top 10 of the game.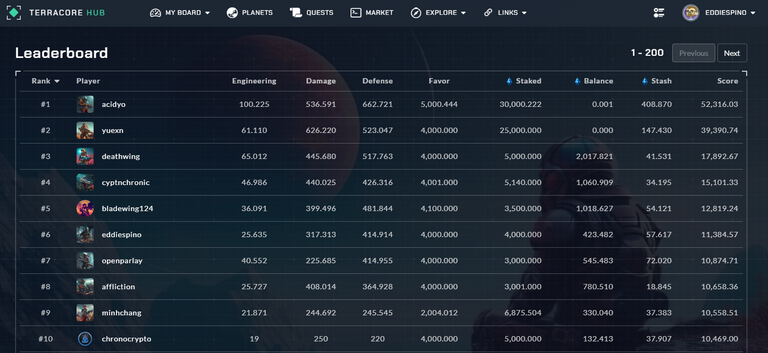 I'm focusing on increasing my defense. For some time, users like @dewabrata, @chronocrypto, @ravenmus1c, and others were stealing a lot of SCRAP for me. Now, only four users on the top can steal from me.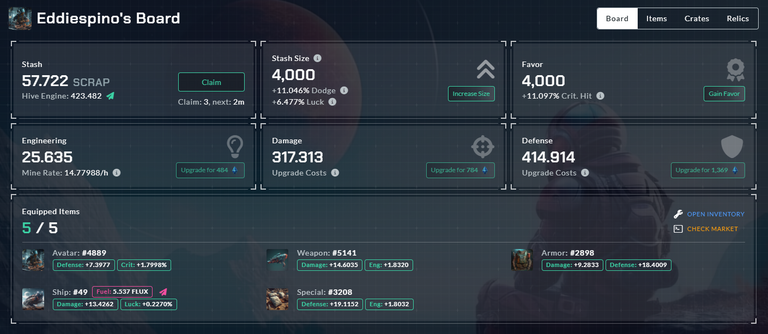 Users like @acidyo have been my inspiration. If you check his stats, NO one can attack him. This means that all the SCRAP he mines is his. He also has the highest engineering in the game. He is mining over 200 SCRAP per hour. No idea how much HIVE he has invested in the game, but it is a lot.
Before I increased my defense, the Win / Lost ratio was very bad. It was around 50 / 50. Now that my defense is very high, I'm recovering that ratio. I have won more than 67% and lost less than 33%.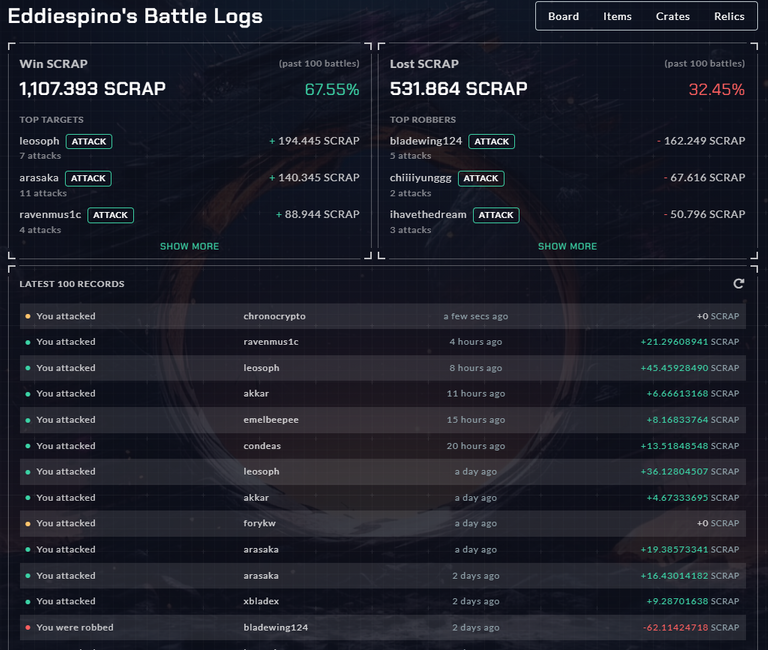 It's frustrating when you attack someone, and they dodge the attack, but it's something that I can also achieve. It depends on your stats.
---
The items or inventory is something where I haven't spent a lot of time or resources. I bought some items, but they are not the best. I've seen some users that have badass items that increase their stats a lot. I've also stopped buying crates because I never get something good. Boss fights have been bad for me because I lack luck. I tested the quest, but they are a bit stressful. They feel like gambling.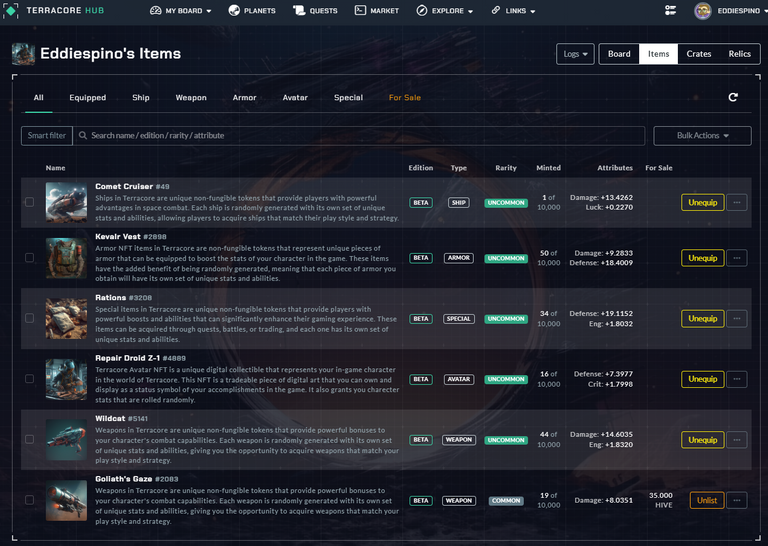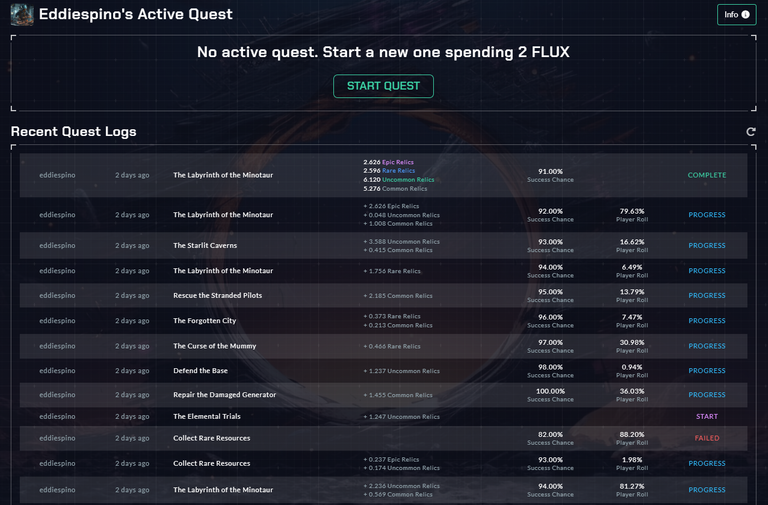 There are also very expensive items on the market: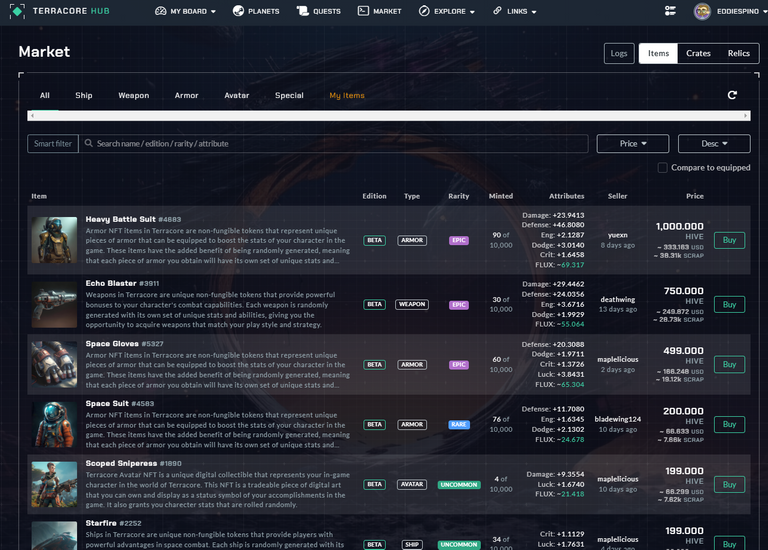 ---
I think that's all I can say for now. In two or four months, I'll make another big update. I'm unsure If I will be able to hold the top 10. I won't be able to invest much more into the game. I'll reinvest most of the SCRAP I earn, but I'm not even an Orca in HIVE, and for me to be in the top 10 of any HIVE game is a great accomplishment.
Big thanks to @crypt0gnome for developing a great game!
---
Terracore Main links:
---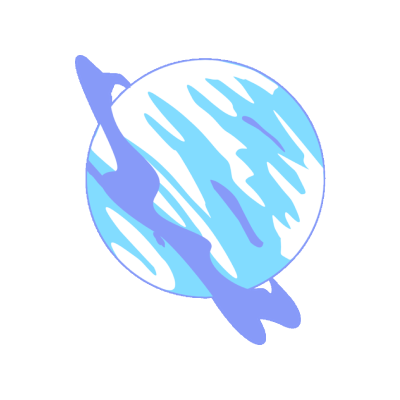 ---
---