Amazing trip with my colleagues in Mai Chau Commune - Hoa Binh Province

Hi everyone, how's your Christmas? I wish you a safe holiday full of love, respect with your loved ones.😍
Most of us often spend the end of the year travelling to relieve stress after a hard-working year and so am I. I had a 3-day 2-night tour in Mai Chau Commune- Hoa Binh Province and Moc Chau Commune - Son La Province with my colleagues 2 weeks ago. Two weeks before, we planned to go to Cao Bang and Lao Cai, but we decided to change the location to Mai Chau and Moc Chau due to the complicated context of the pandemic there. Today I want to share with you the first day of my exciting trip to Mai Chau Commune, Hoa Binh province.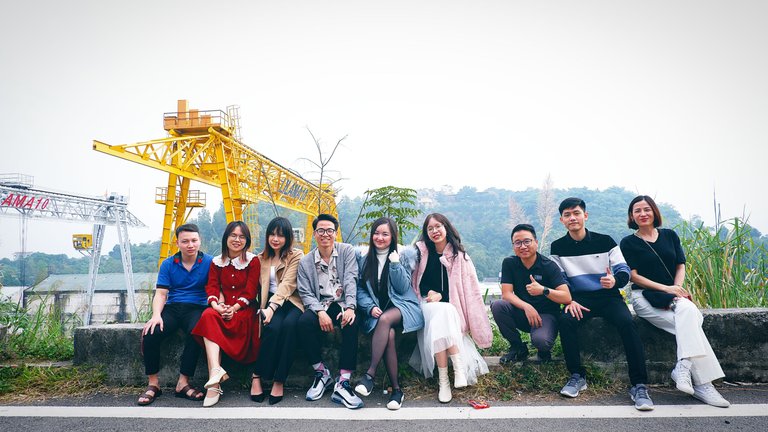 Our group consists of 10 people. We had prepared a bunch of water bottles, snacks, instant noodles to consume during the journey. We chose cars instead of motorbikes as our main means of transport since the journey was fairly long while the whole trip was only 3 days. Furthermore, the two cars we used belonged to my colleague so we were able to save a lot of money. In the morning of the first day, we gathered in front of My Dinh National Stadium to distribute food, beverages, then hit the road to start our trip.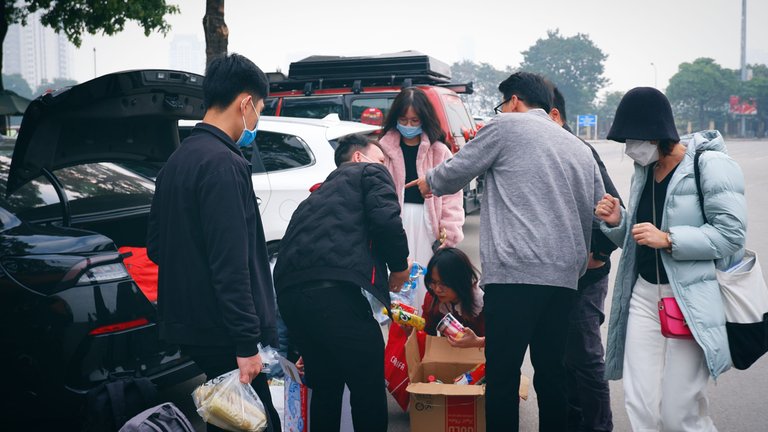 At 8 o'clock, we departed in the direction of Hoa Lac - Hoa Binh highway. After 1 hour on the cars, our first destination is Hoa Binh Dam on the Black River (sông Đà), the largest hydroelectric dam in Vietnam. Hoa Binh hydropower plant was built in 1979 and inaugurated in 1994. From 1994 to 2012 it was the largest hydropower plant in Southeast Asia at that time. Being a majestic hydroelectricity, we were eager to see it but unfortunately the dam has temporarily closed to welcome tourists because of the complicated COVID-19 pandemic situation. Therefore, we took some pictures with the surroundings and continued our journey.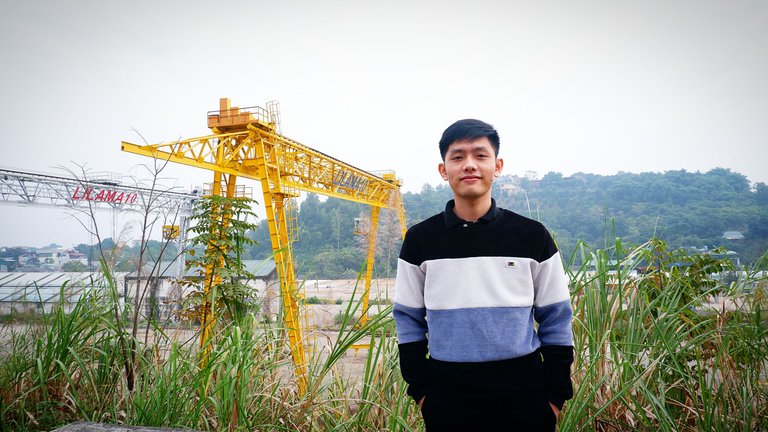 Our next stop is the White Rock Pass. This is the first time I have seen such a huge white rock mountain so I was really excited. The atmostphere here was so fresh and cool. We rested for about 20 minutes to ate corn as well as taking photos here.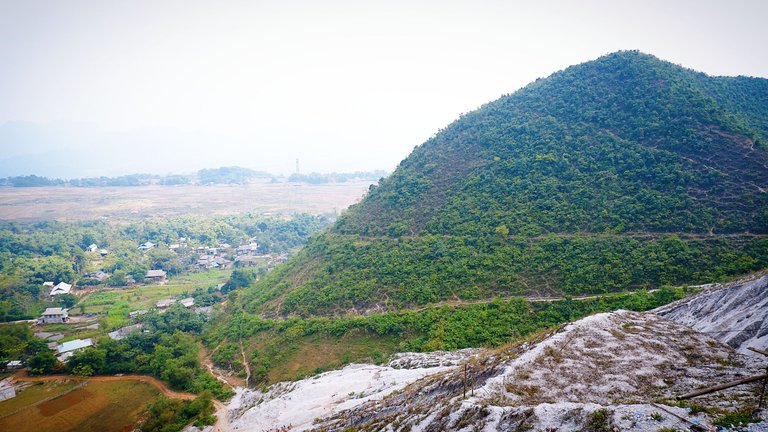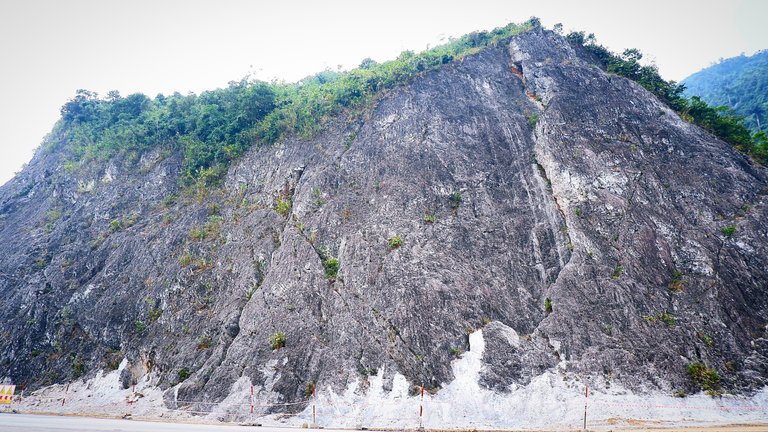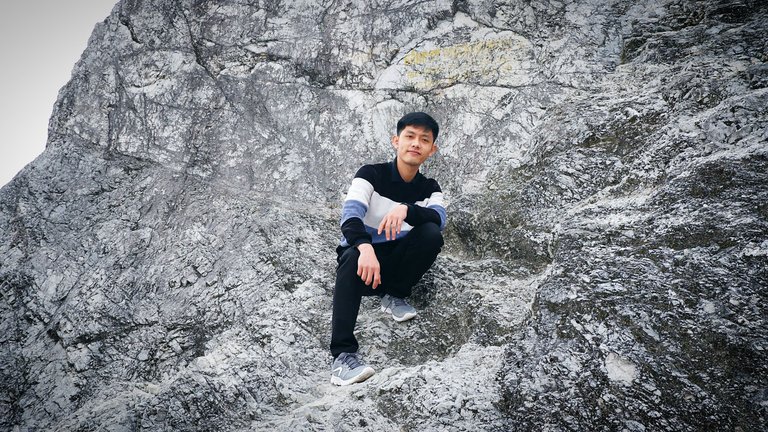 At midday, we decided to have lunch at any roadside restaurant that we looked up on google map. Almost every restaurant nearby is closed except Truong Giang restaurant, a homestay that combines restaurant and boating activities on Hoa Binh lake.This special restaurant features a simple and pretty architecture, creating a sense of closeness for visitors coming here.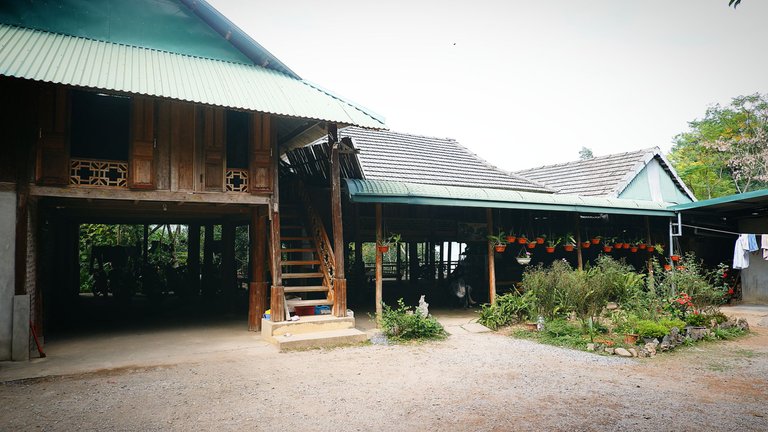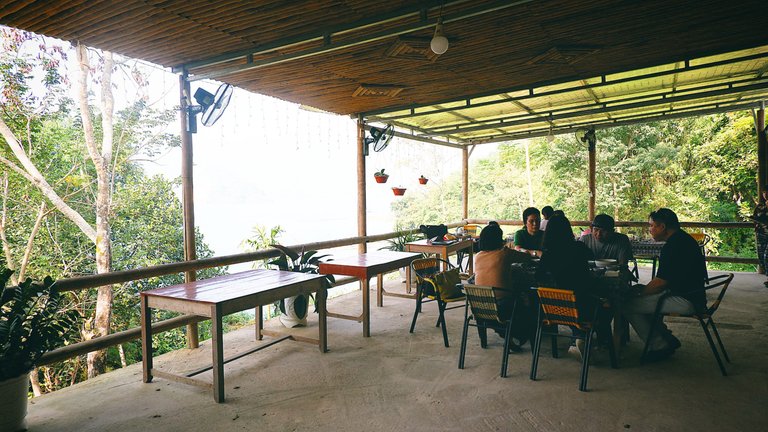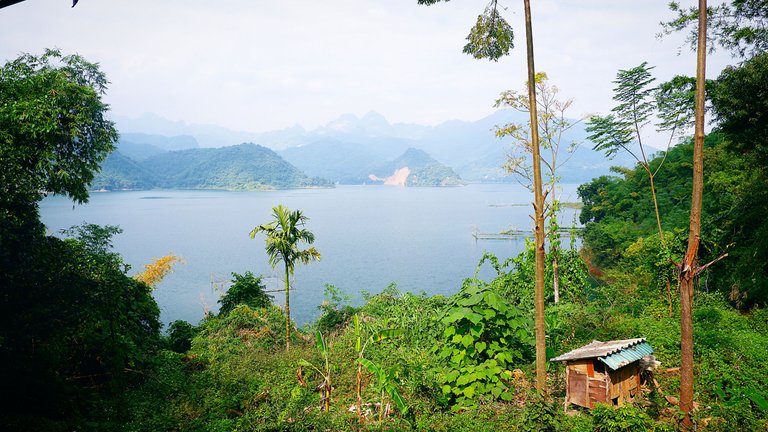 We had lunch here while enjoying the most picturesque view.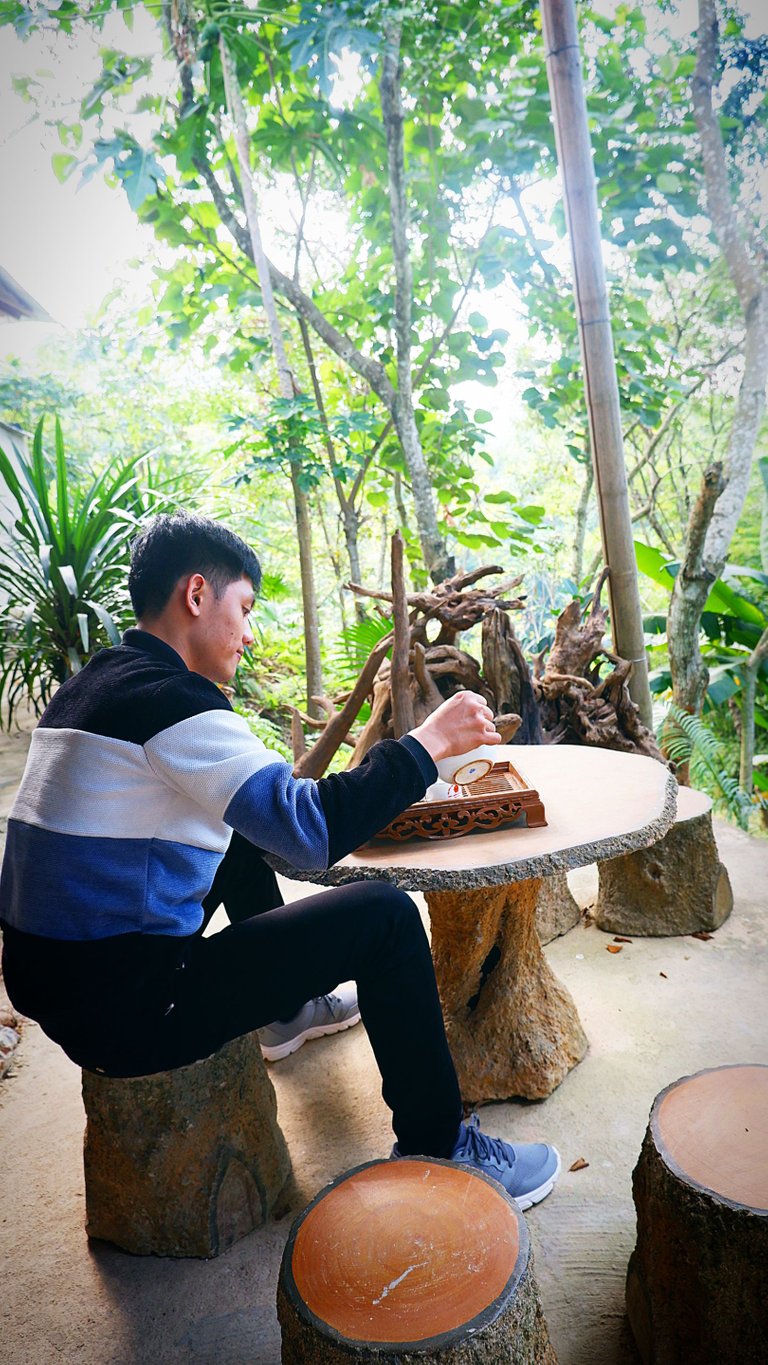 I took a sip of tea...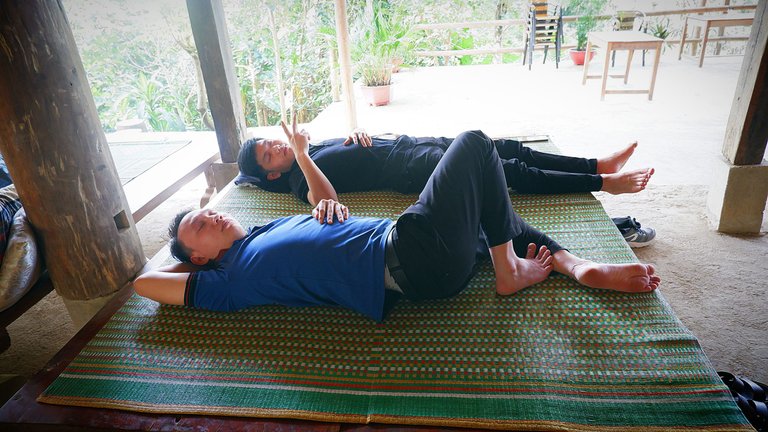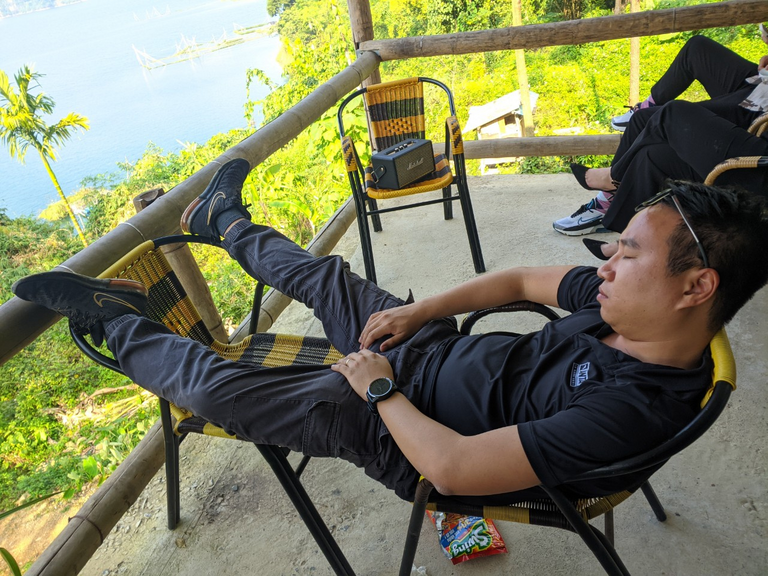 Then we took a nap to recharge our batteries.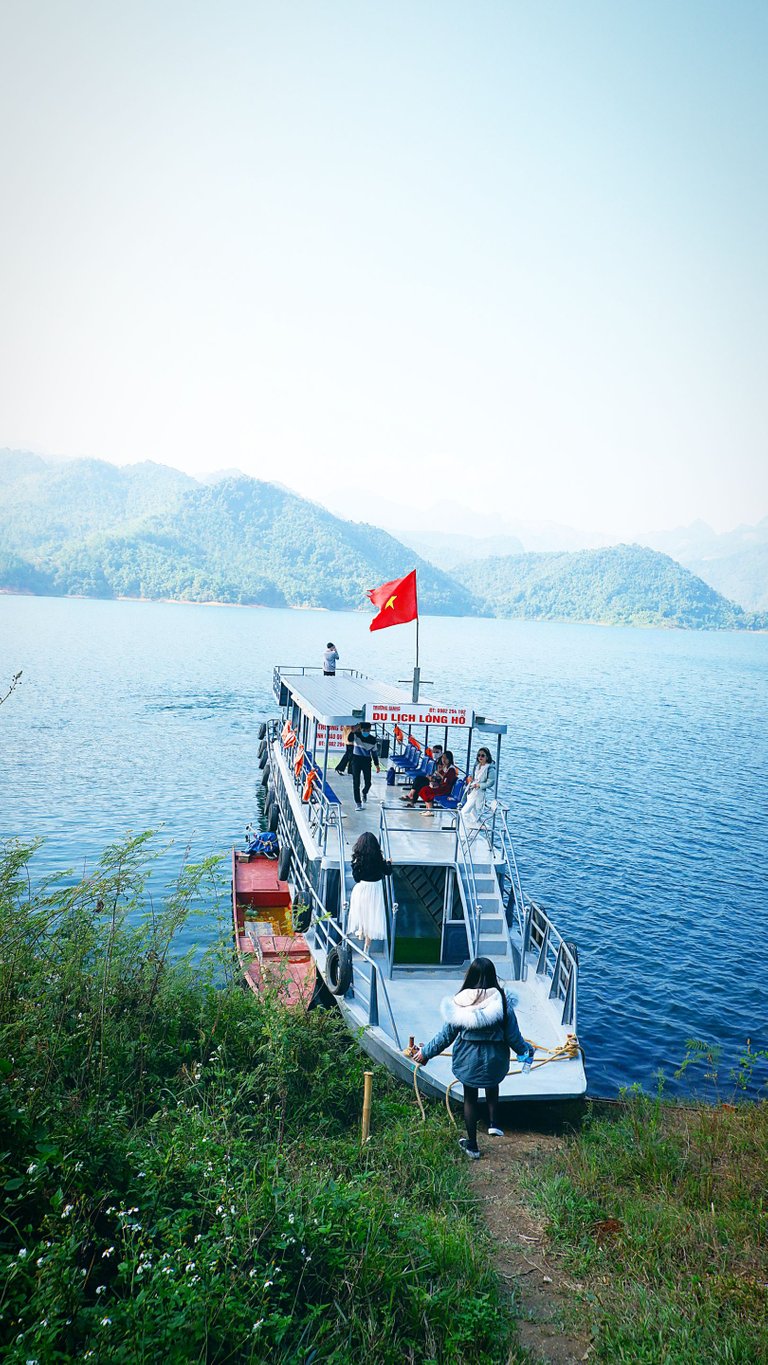 Around 2pm, we toured Hoa Binh lake by boat of the restaurant where we had lunch.
I really enjoyed the fresh air as well as the wonderful natural scenery here.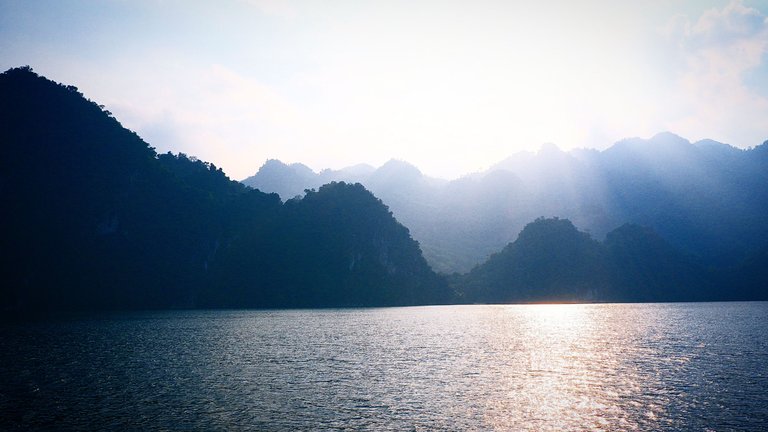 According to wikipedia, this is the largest artificial reservoir in Vietnam, located on the Da River, with a length of 230 km from Hoa Binh to Son La. The main dam of the lake is located in Hoa Binh city, Hoa Binh province. The volume of the lake is about 9.45 billion cubic meters. The lake has a total of 12 bottom discharge outlets. If opening all 12 bottom discharge gates, the entire city of Hoa Binh and the downstream area will have to be relocated.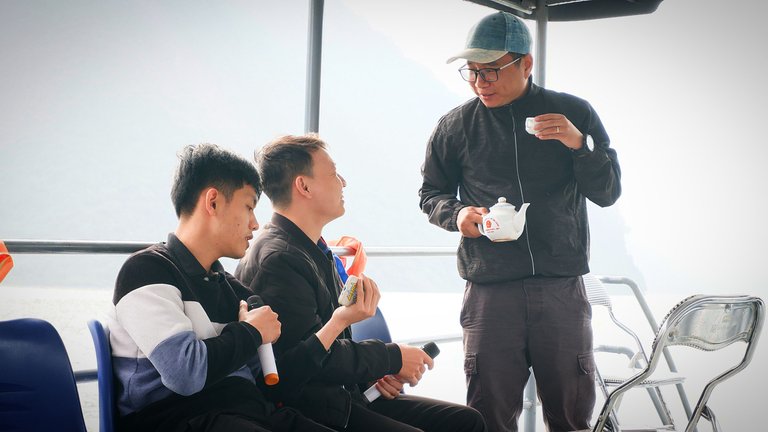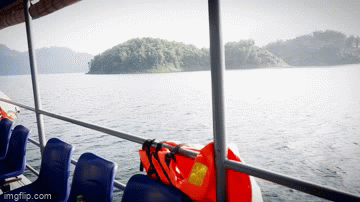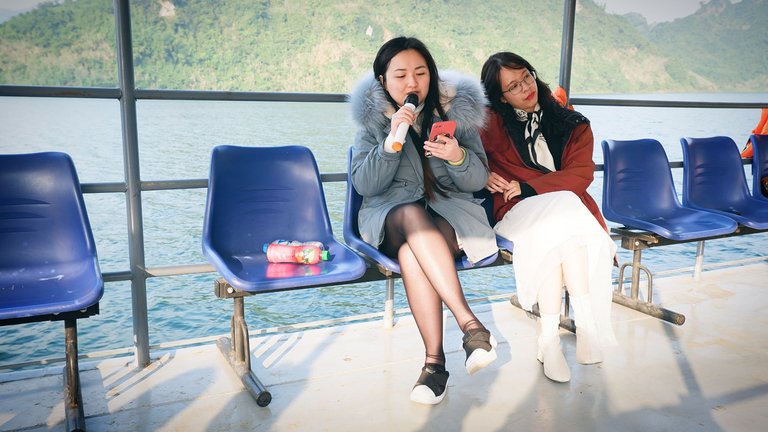 We definitely had a wonderful time on the boat as we sang karaoke, danced, took pictures, drank tea and talked together.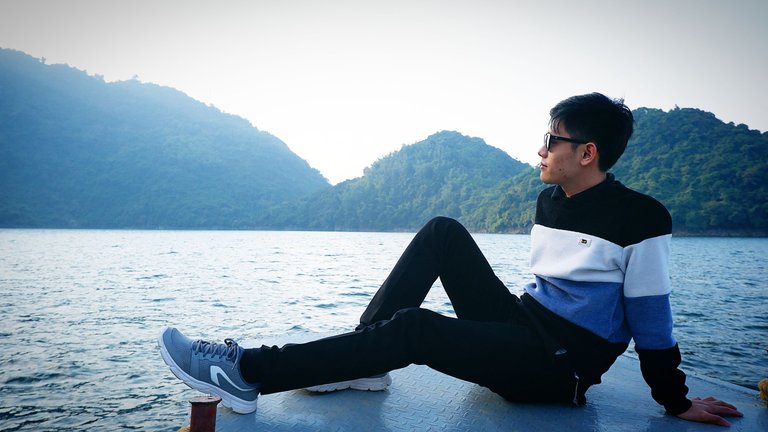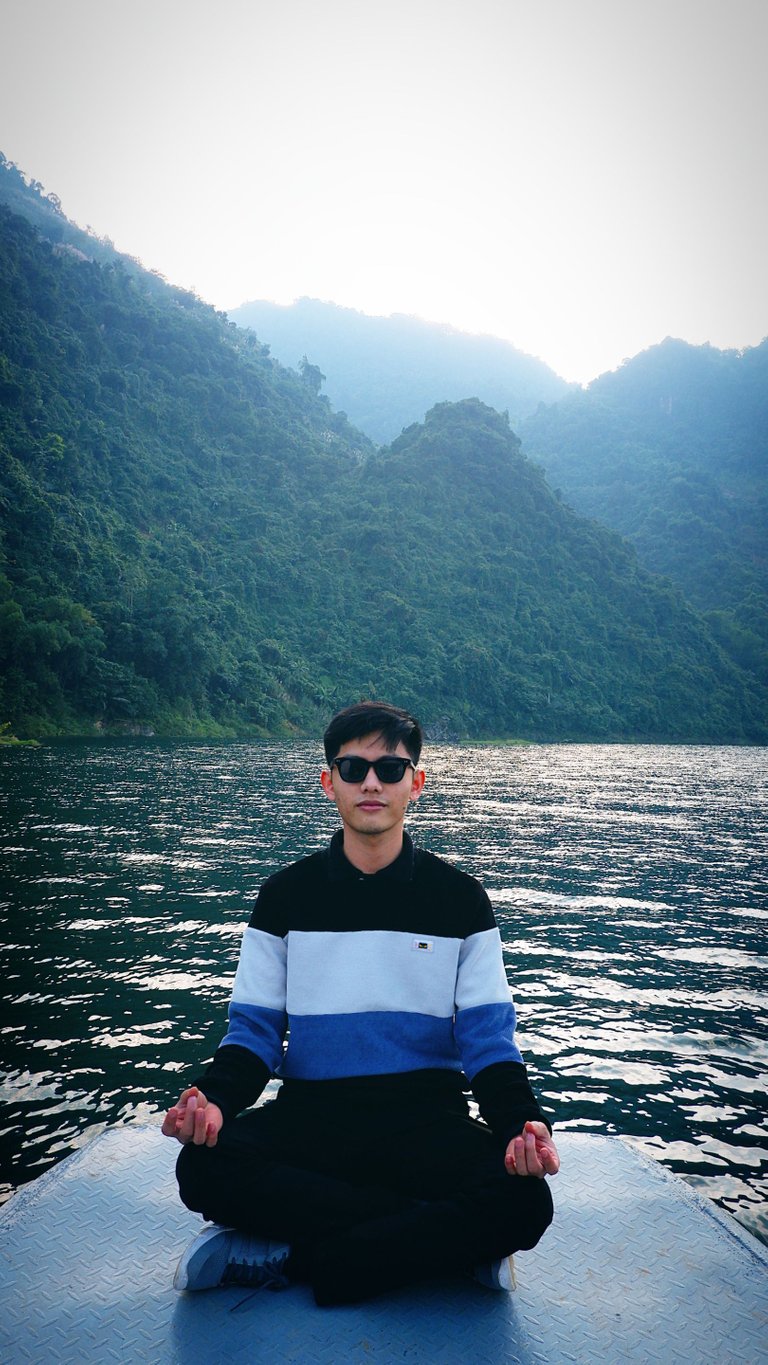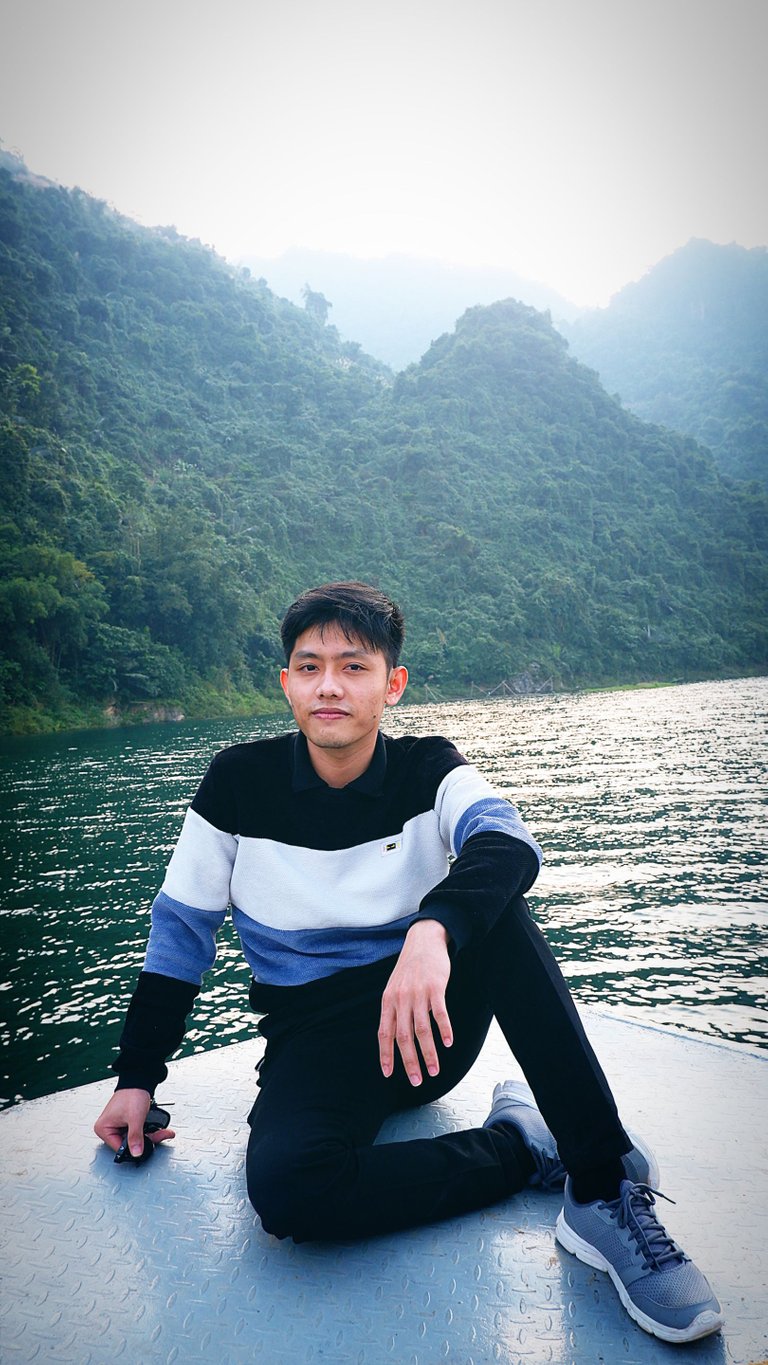 I took a lot of beautiful pictures here and really enjoyed every moment with my colleagues and took some private moments to inhale the cool fresh air here.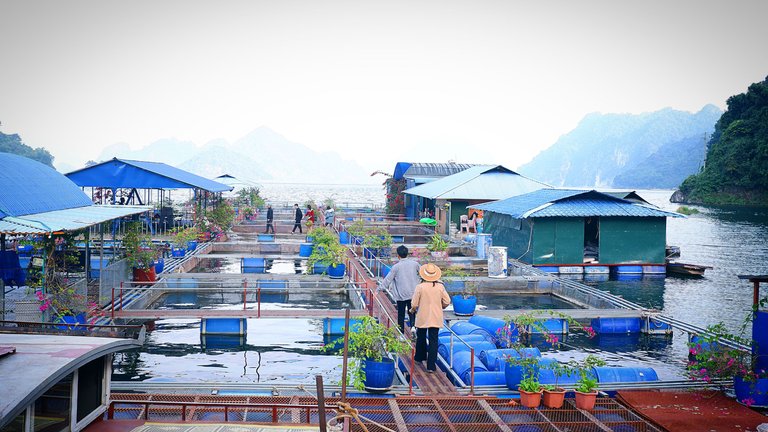 We stopped at a fish raft amid the lake where we were really surprised by the decoration of the owner here. Everything looks stunning and lovely with the bougainvillea pots and the fish swimming in the water.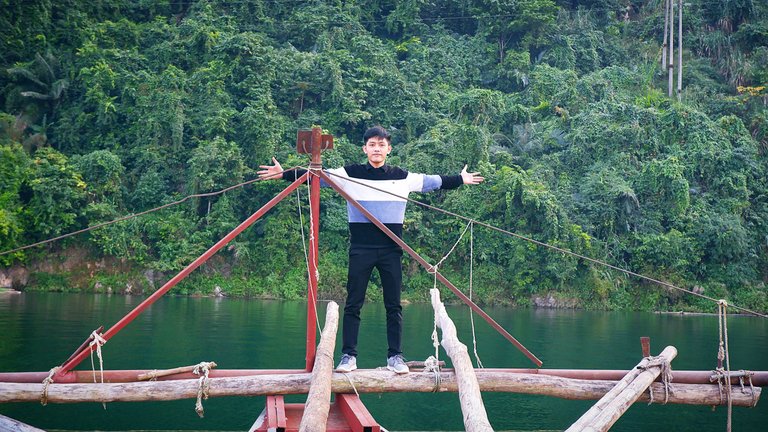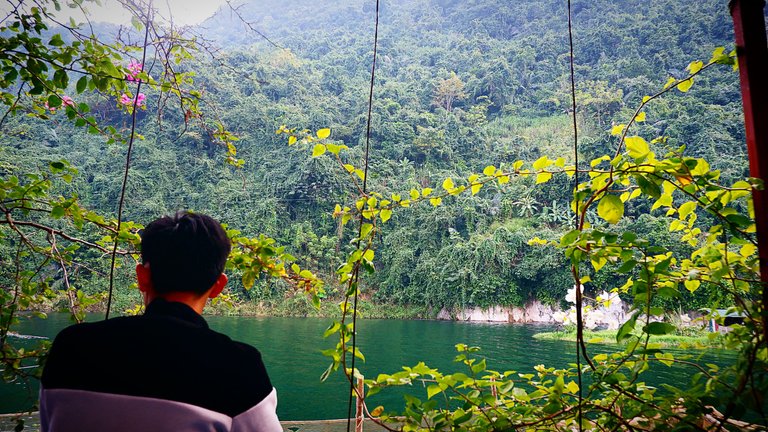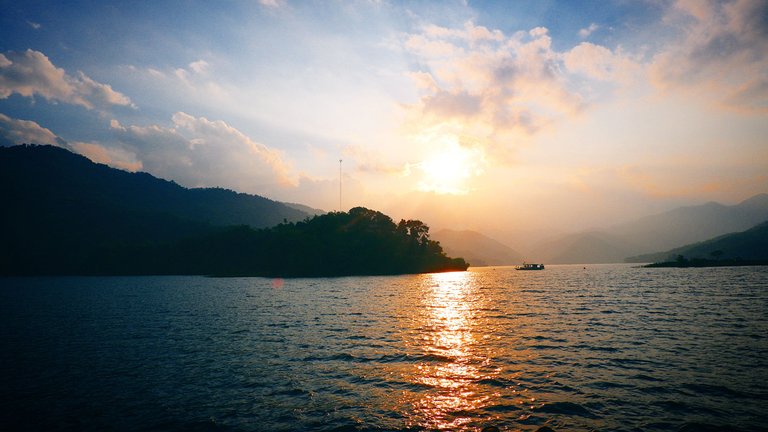 Our trip ended around 5:30 pm and this is also when the sun started to set. Sunset on Hoa Binh lake is probably one of the moments I will never forget since this romantic scene brings me an indescribable emotion. Perhaps it is the feeling of cherishing in this life, cherishing the people around and cherishing every moment I have in my youth. My next journeys in this trip are going to be posted.
Thank you so much for reading my post.

MERRY CHRISTMAS 🎅
---
---