Tales of a New Roof for Market Friday
I spent months contemplating a new roof for the Shore House. The backstory for those who don't know me: There are two houses. One full-time house and one fun house which needs a fair amount of TLC right now. It was nice, but, a few years of abuse and neglect and boom. It's trash. Al my fault for giving one of the family carte blanc. Anyway, long story short, there is a big project going on. This is what happens when you try to help out. Don't let it deter you. Most people aren't that rude, and so, I try not to let that influence how I feel about helping one another.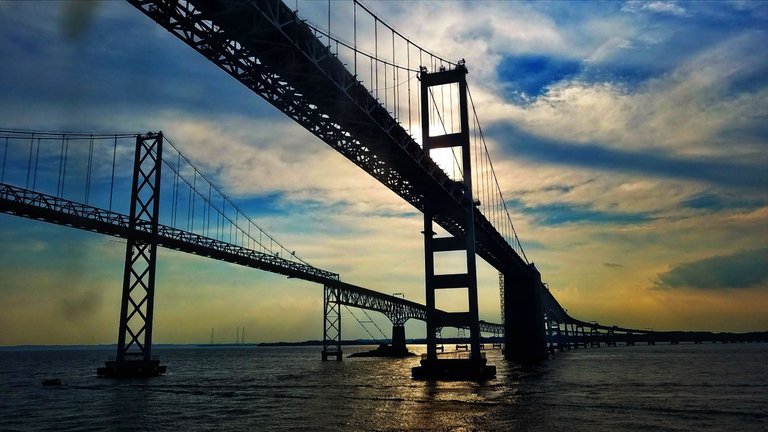 This is the Bay Bridge which connects Maryland with the Eastern Shore. The entire Washington, DC Metro area is small and many of us commuted through several States and a District to get to work. It is like New England. Small and compact and able to traverse the entire thing in several hours. Try that Texas or California!!! I am getting way off subject here! After researching many months last year (some roofers weren't working, so I had to wait until enough were working to get competitive prices)So at the end of this winter, I got serious and hired The Spicer Brothers in Salisbury, Virginia to put a new roof on. Sweet Jesus! The prices had come down from last year, so I am glad that I waited. In actuality, it was mostly the supplies like the plywood that they line the roof with that cost so much.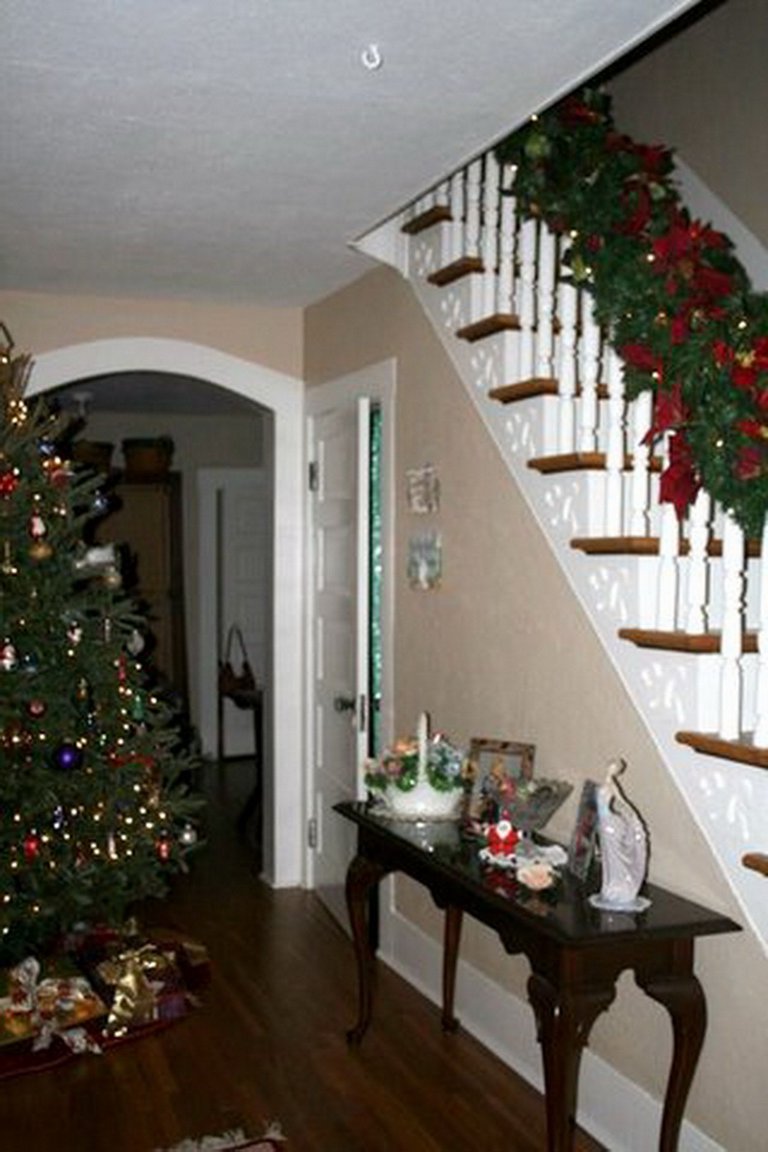 This is the Shore House. The hallway is wide enough for a Christmas Tree. It has been the site of many family gatherings of when my siblings want to get together, en masse. It was even loaned out to a college that wanted to do a field trip for diving and gathering samples at a location close to there. Only 25 people, but, the house stepped up to the plate and although it was done gratis, we get a little gift every year from the school. For the last five years anyway. It is nice and it felt nice to do it. We had enough room to accommodate and they took good care of it. I even ran over and mowed the lawn before they came. Yes, for a moment there, it felt like a bed and breakfast, but, no, it really isn't. I feel blessed every single day to be able to call it mine. It isn't perfect, but, it is perfectly awesome. I am digressing.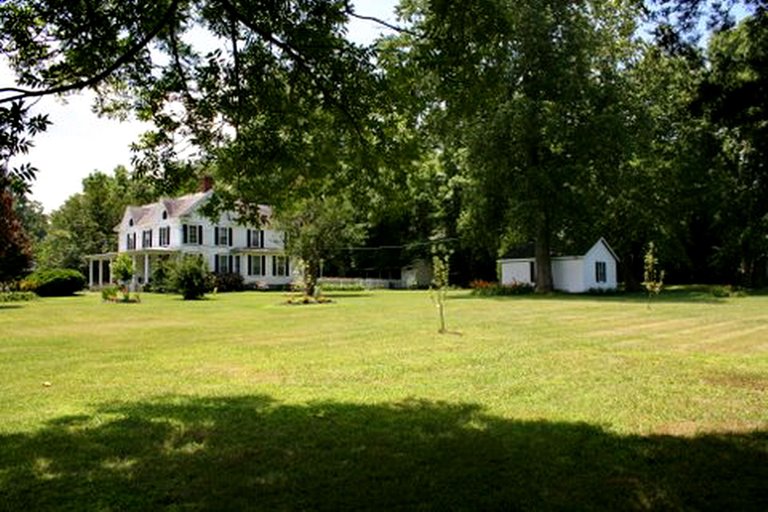 Today is #MarketFriday initiated by @dswigle (Denise, that's me!!) Join me as we share our markets across the globe. I always look forward to seeing what you send me! It is amazing to see the different markets and cultures of our friends here on Hive.
Let me just say that prior to the pandemic, the plywood was $16.00 a sheet. It got to over $100.00 for one sheet and I needed 100 of them. Yikes. I thought it was going to be expensive at $16.00 a sheet. This was worth holding off until the price came down. Which I did.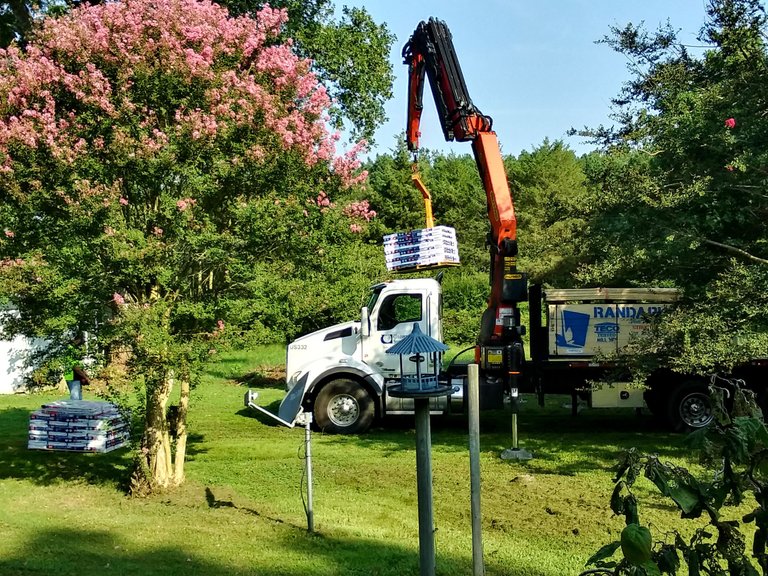 I drove over to the Shore from home and went and selected shingles and waited while the order came in. It is a process and I knew it would take about a week, which it did. We schedule a day that worked for both of us and they sent the supplies ahead the day before. Then everything would be good to go when they got there in the morning. While you are looking a the construction, close your eyes to the trashy look of things. This is not the house I remember, but, time and a little elbow grease, and, it will be back again.
Incoming!! Shingles and wood and that other roofing stuff that was needed. Sounds knowledgeable, doesn't it? I have the receipt that says I selected the things they pointed to. That makes me knowledgeable.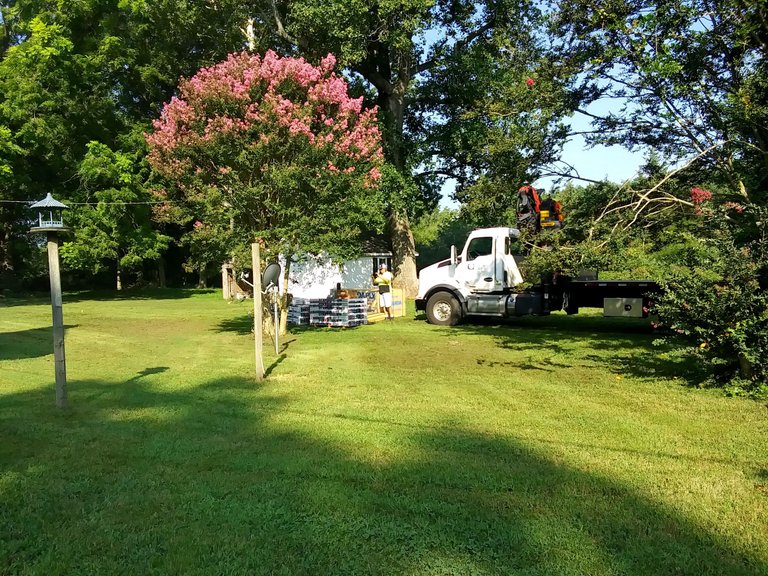 Lots and lots of shingles. But, a roof is much more than meets the eye. Under all of that layers of protection work together to keep you safe from all different kinds of weather. I depend on it. Are you ready for a commercial break yet? I haven't thrown you a Brain Teaser in a few weeks. @tali72 is such a great solver of puzzles, she usually gets it. Others skip over it. Either way, it's all good.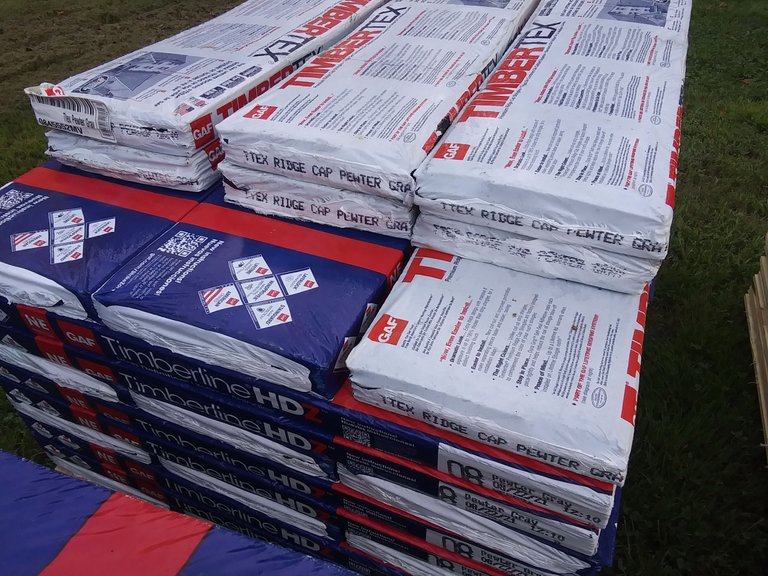 STOP!! BRAIN TEASER AHEAD!!
Question: A boy was 15 in 1990, and in 1995 he turned 10. How is this possible?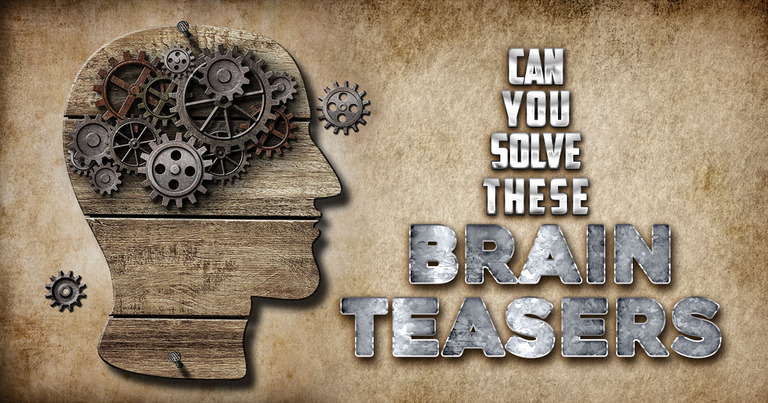 source
Answer! The boy lived before Christ. Therefore, in 1995 B.C. he was 10 years old, and in 1990 he turned 15. Did you answer this riddle correctly?

While you are perusing around the marketplace, be sure to check out the posts of other #MarketFriday people. Everything they do, they do it for you. It is not much fun to post when you know that nobody is reading it. I read them all and have to admit that I learn a little something new every week. That and the added fact that you would be supporting another person's work.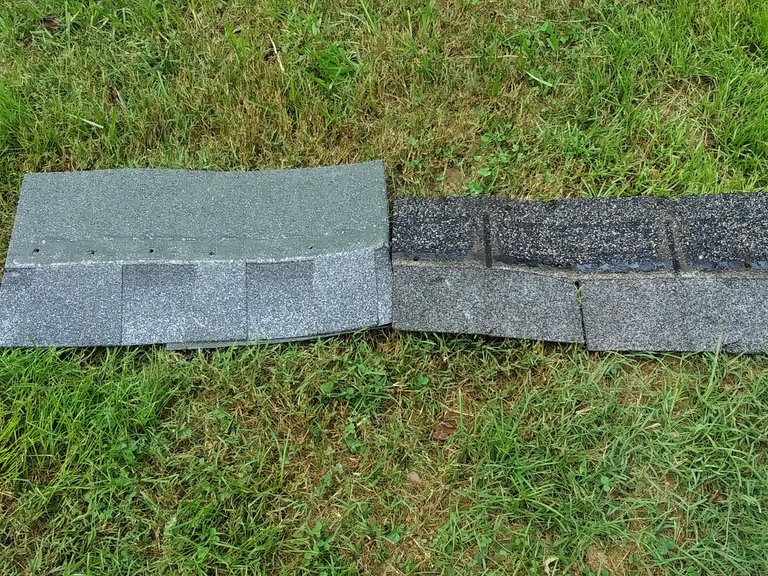 These are the old and new shingles. The new is on the left and the old is on the right. They are architectural shingles and the look is nice on the finished product. It offers a more textured look. I must say that I like it very much.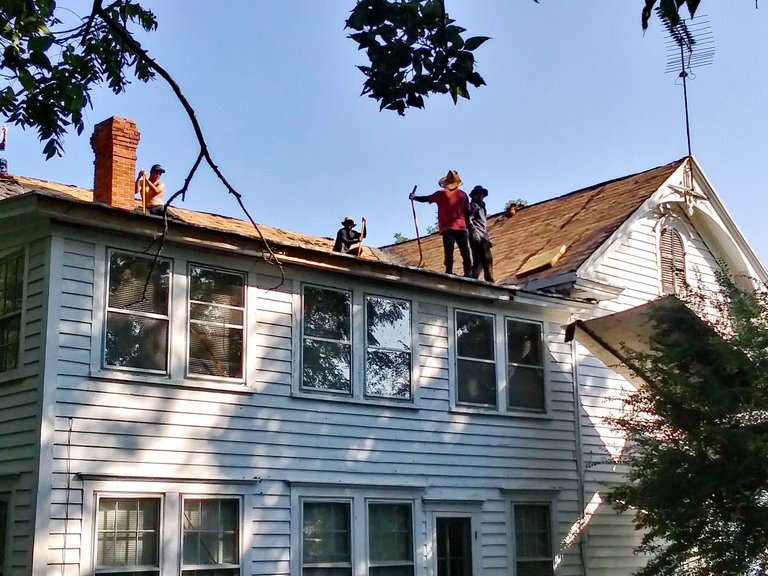 Of course, I got ahead of myself! So while these men are pulling off the old shingles. let me tell you how I had to prepare the house. I had to prepare like I was expecting an earthquake, keep the china secure, pictures, and other valuables. I had to flag irrigation heads and the septic tank. Take off all the shutters, and window screens. That was a huge job! I had to remove the gutter helmet system so it wouldn't negate the warranty. Cover or remove things from the attic. Oh, mother told me there would be days like this!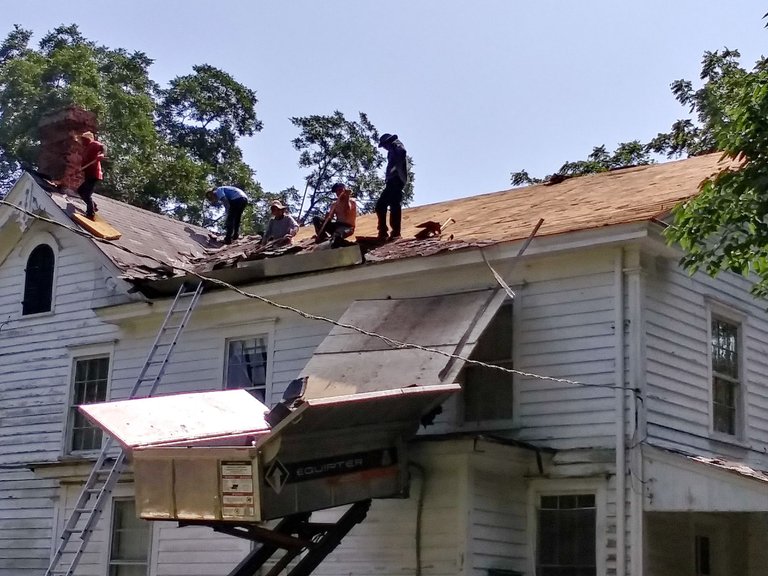 This was an interesting little piece. It is a roofing trailer and makes the removal of roofing waste so much easier. The box is lifted by hydraulics and it collects debris and shingles in it, then lowers it to the ground, where it turns back into a little vehicle that rides around, empties it, and lifts it back up. It saves so much time and so many workers' backs. Equipter RB4000 - A self-driving roofing trailer! It's got a license to drive! ;) It truly was a huge bonus to have that. It made the whole process so much faster.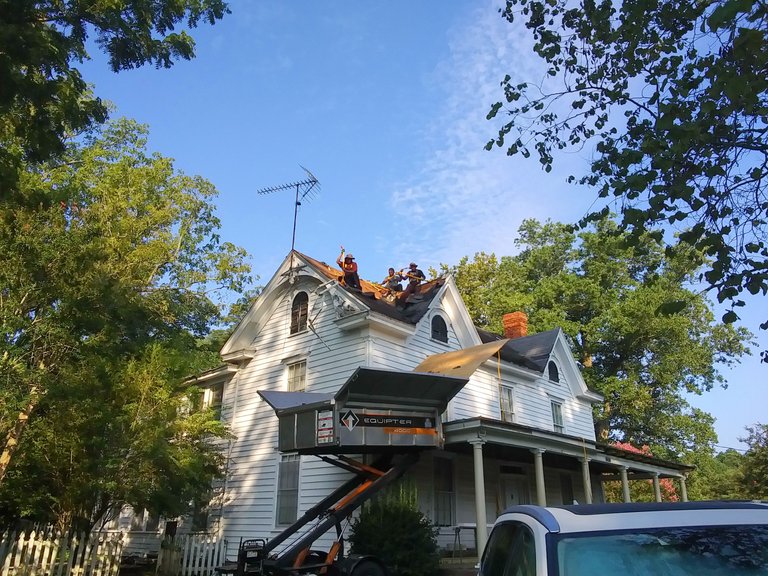 The house has been almost all scraped. Check. Painted the shutters. Check. Repaired screens. Check. Paint the picket fence. Next on the+ list to check. Power was. Next to, next to check. There will be a few things to get done during the winter.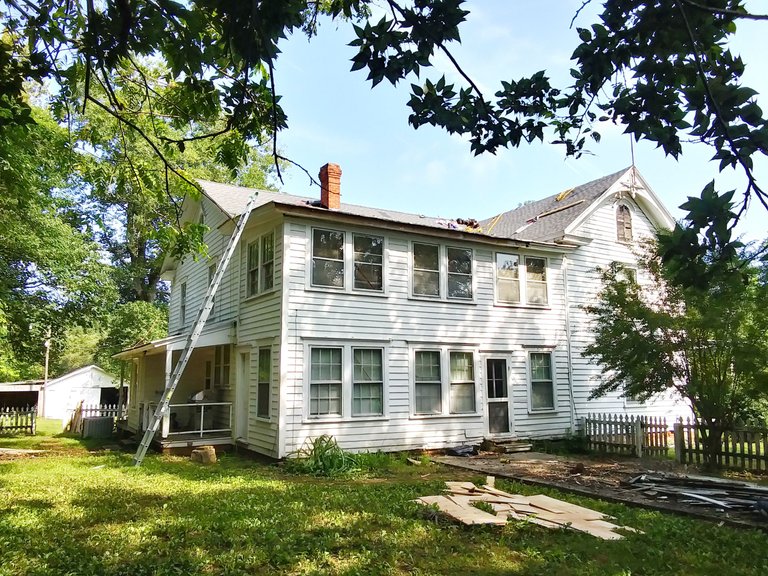 The attic is a walk-up and actually has about 1500 extra square feet up there. It was built in 1869 and history says that it was used as the maid's quarters, however, there is a smaller room in the hallway that I suspect was the maid's quarters. Anyway, the point was that I walked up to the attic and the entire roof was gone, all I could see was sunshine!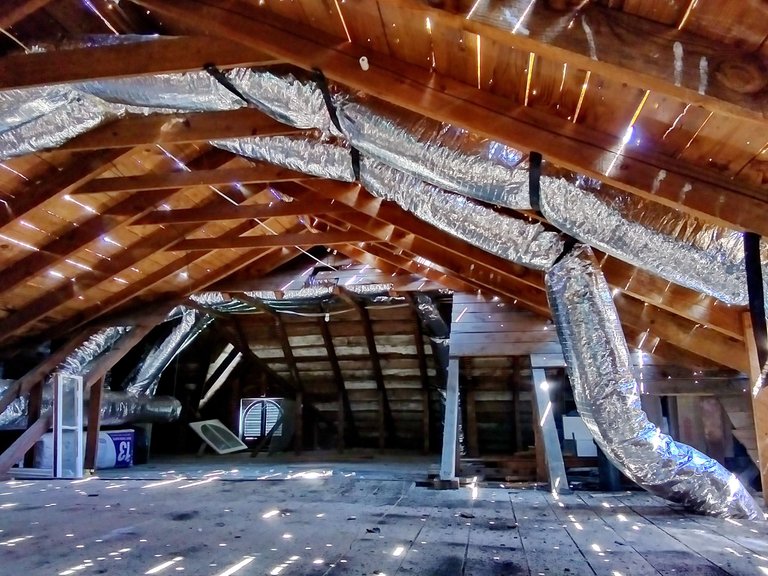 Finally, they lay the plywood down as a base, spread over the entire roof. It is starting to look like a real roof now. It is unbelievable that four men could work this fast.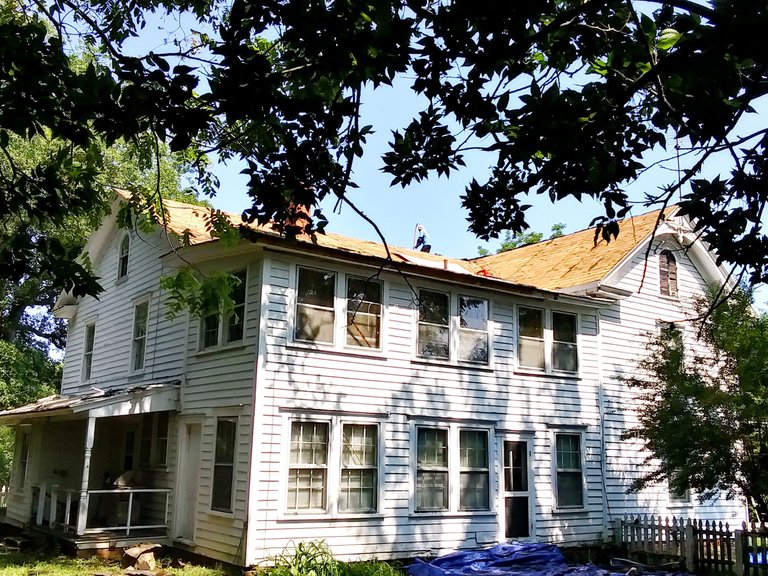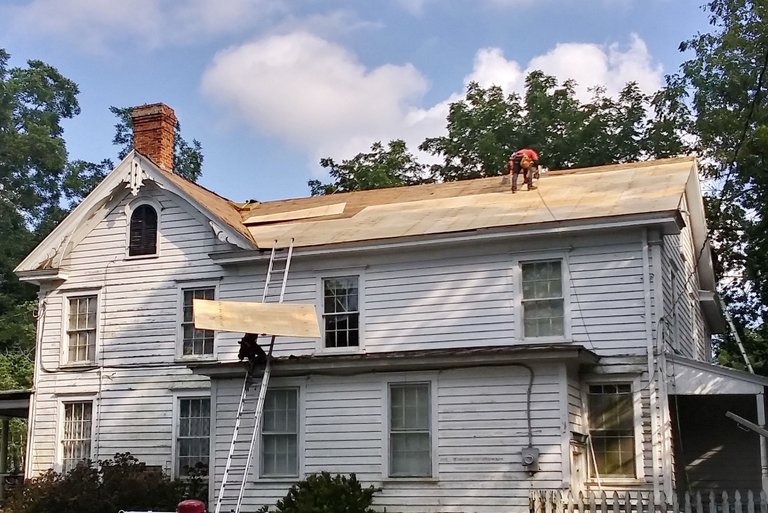 This man and all the others took turns running up and down the ladder carrying bundles of shingles and one or two sheets of 1/2 inch plywood. They were like ants and when the boss offered to go get the lift, they told him they could be done before he even left. Yes. They were quick! And frankly, quite amazing.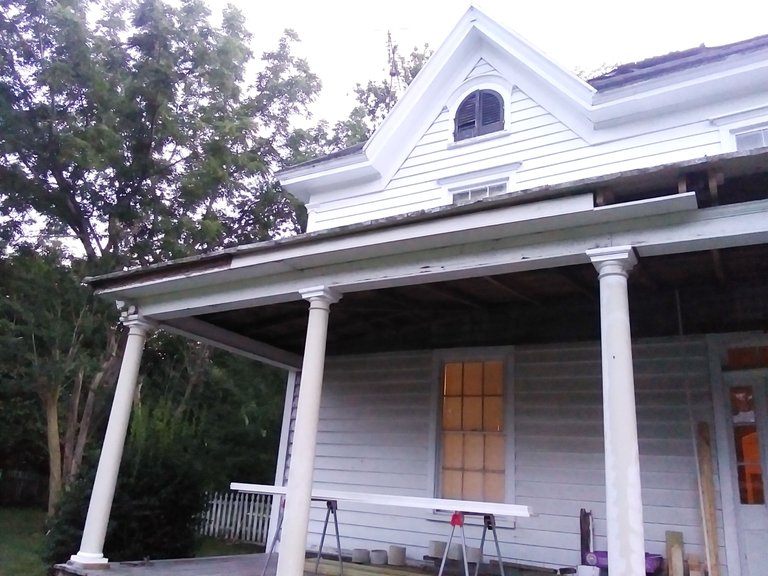 Oh, Yes. This porch is scheduled to be worked on and finished. It looks worse than it really is. Plus the styling is in keeping with the architectural design. It has so many cool things on the inside. Perhaps I will do a post someday on the secret room and other things. I won't register it with the historical society because then you will be forced to keep the looks kept up to the period it represents. What if I change how I want something? I won't, but, what if?
A short intermission to show off the dogwoods and their seed. How cool is that? I know some are edible, I need to check about these. That is the lawnmower under it, I am mowing around it.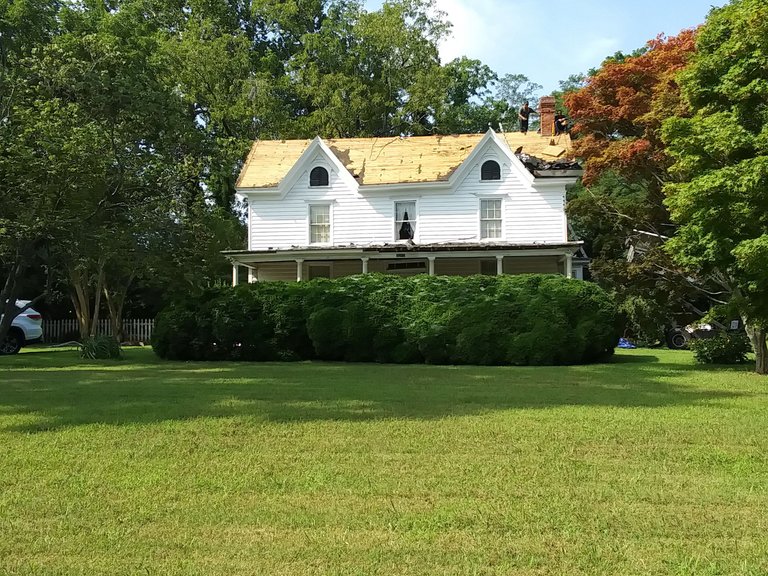 It's moving right along. I am happy with the contractor and it is important that your contractor will be around for a few years to stand behind his warranty. I have learned that you should never judge the value of different bids. The lowest is not always the best deal and so, each proposal should be checked carefully.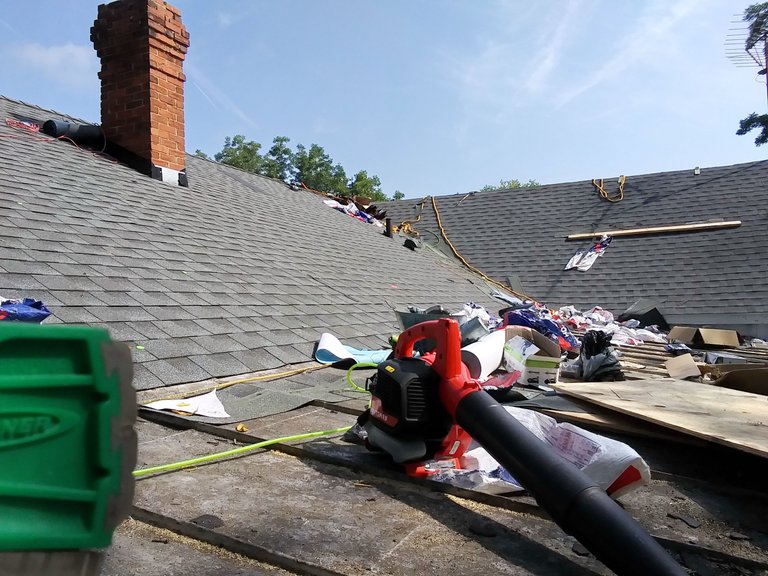 Halfway done laying the shingles. Of course, this was day two. I am really liking the shingles and think this is such a huge improvement. It was hard to choose, but, choosing the right product by weighing the budget against the features I am looking for.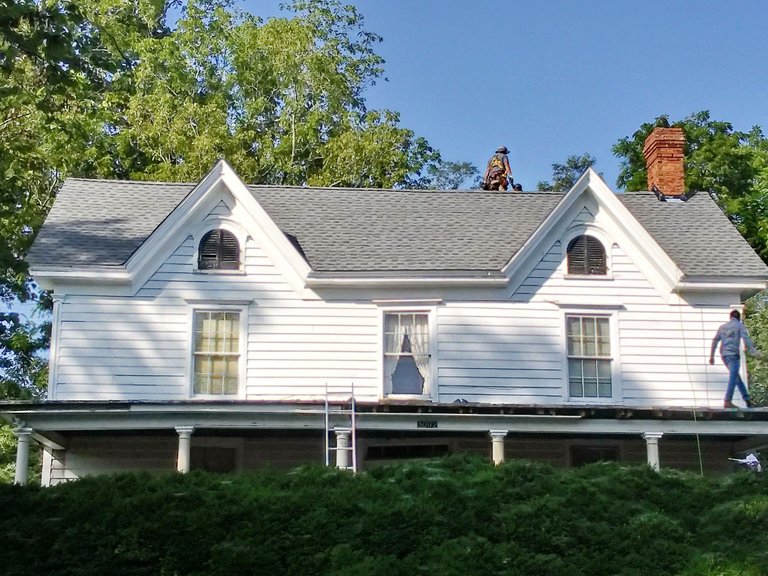 I chose to tear off the old shingles and start fresh. Tearing them off and starting with a clean deck will give me a smoother finish most likely, plus, I really wanted to make sure there were no leaks or condensation problems. When they are torn off like that, the contractor will do the clean-up. The guy brought a dumpster to throw everything away and he took 3,000 pounds of building trash away for me, free of charge. Talk about nice!
I would definitely choose them again and recommend them to anyone in the area. Easy to work with, took care of his people, and made sure they were all hydrated and fed. They worked like a well-oiled machine. They work so well together, he pays them more so they will stay together. They work fast and are conscientious and courteous. All the things that make a good company. Thanks so much for taking the time to see how my roof went. The beautification project is underway and hopefully, I will be able to give some updates before winter sets in.Thanks for supporting #MarketFriday!
Rules of the Road
I put these here for guidance for people. If you have any questions, feel free to ask.
Go to the market, or anywhere that you pay money for a service.
Take pictures! Be creative!

Tell us about the market or the event. What brought you there? What did you buy? How much did it cost?

Post the picture(s) Of course, you should tell a little bit about the ones you post

Use the MarketFriday Community Platform to post #hive-196308 (this is not required, but appreciated)

Drop the link into the MarketFriday comment section so I can find it

Following me and reblogging the post so more see it would be appreciated !! Not a rule, just appreciated, more vision for more views on your posts!

You must put #MarketFriday by @dswigle somewhere on your post. If you don't and someone reads it, there is nothing to tie #MarketFriday to that post. Pretty please?

Please leave the link to your post here so it can easily be found by others. It helps you and me to have them in one place. Where else can you take such a quick trip around the globe? Thank you so much for joining us!! ❤
And just like that, this post is done. I hope you had a good time and learned a little something new. As always, I want to thank you for taking the time to visit, and just remember, #MarketFriday loves you! Thank you for supporting the challenge! Have a most fabulous day! Cheers!!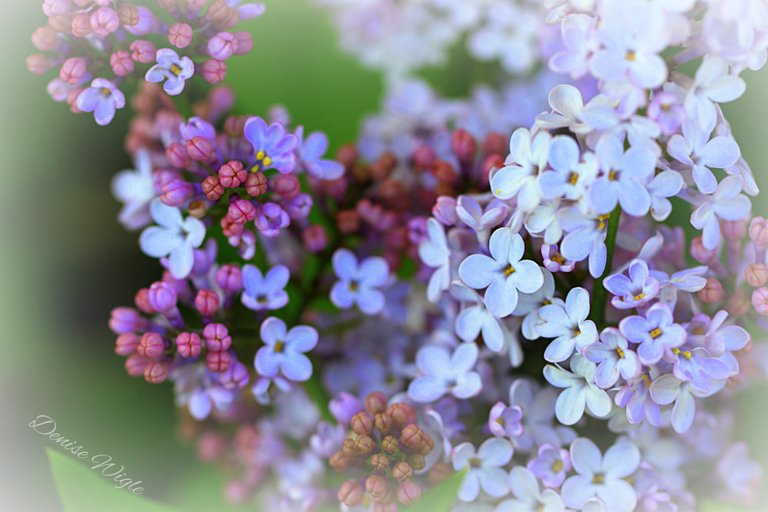 As always, there must be flowers to color my world. #alwaysaflower


---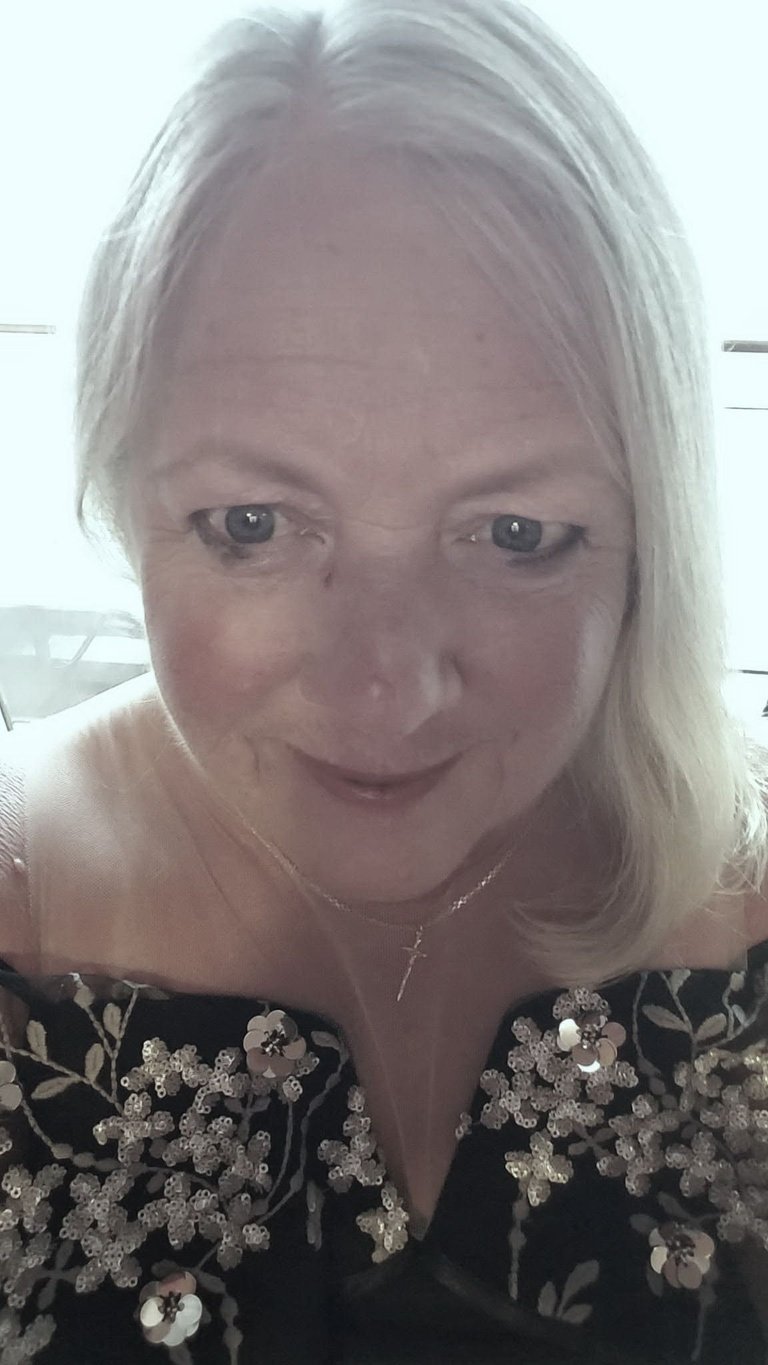 ---
Thank you for visiting my post 💖 Don't ever forget what an amazing world we live in, people. Some days, it is not so easy to see, how truly wonderful it really is. Always remember, kindness counts. Wherever you go, whatever you do.

#TeamUSA is a growing community of quality-content people from the United States or those living here. Check us out on Discord!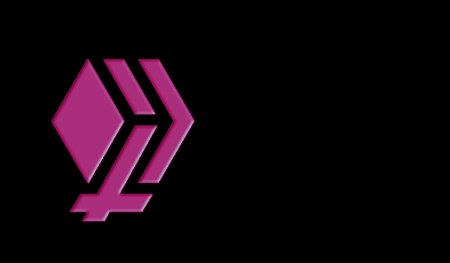 ---
---