Back to school 2023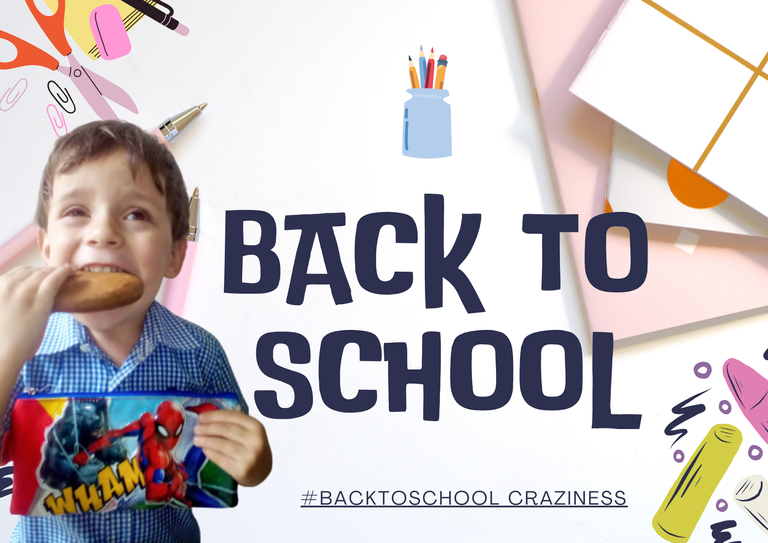 After an amazing vacation, it's time for the kids to take their backpacks, fill them with dreams, desire to learn and go back to school. A new school year starts and with it a great adventure, not only for them, but also for us their parents, who must guide and support each of their steps.
But not everything is pink, the beginning of classes can be overwhelming in every way, the routine in the last two months has changed completely and we have to go back to creating habits, organizing our time and adapting it to the different school activities, in addition the beginning of classes can come with an endless number of concerns, especially economic and we know that nowadays covering extra expenses, it becomes a real challenge.
---
Después de unas vacaciones increíbles, llego el momento en que los niños deberán tomar el morral, llenarlos de sueños, ganas de aprender y volver a la escuela. Un nuevo año escolar comienza y con el una gran aventura, no solo para ellos, también para nosotros sus padres, quienes debemos guiar y apoyar cada uno de sus pasos.
Pero, no todo es color de rosa, el comienzo de clases puede resultar abrumador en todos los sentidos, la rutina en los últimos dos meses, ha cambiado por completo y nos toca volver a crear hábitos, organizar nuestro tiempo y adaptarlo a las distintas actividades escolares, además el inicio de clases puede llegar con un sin fin de preocupaciones, especialmente económicas y sabemos que en la actualidad cubrir gastos extras, se convierte en todo un desafío.
---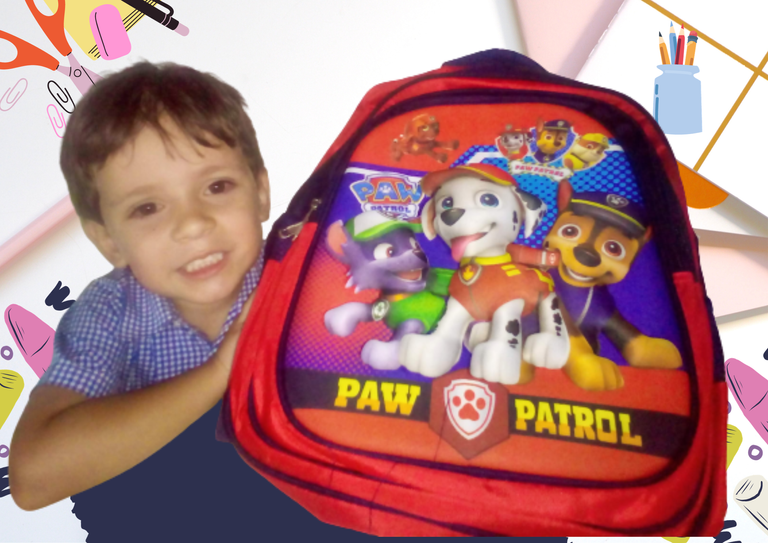 I'm very happy that my little son starts his second level of school, but just like last year, I'm a little nervous because the first days won't be easy. He'll be in a new classroom and even though I'm very relieved that he'll be sharing again with most of his classmates and that one of his teachers will also be with him this year, he'll have to relate to a new teacher, since each section has two teachers. I know he'll miss his other teacher because he established a closer bond with her, even remembering her during his vacation. I don't know if it happens to you too, but when I was a child, changing teachers made me sad.
Angel, in the last few weeks, has started to sleep late, going from being the kid who woke up at 6 like clockwork, to waking up at 8 or 9 in the morning, so I think waking him up every morning will be an odyssey. And we don't want him to wake up angry because that will set us back even more. The good thing is that the school is very close.
---
Estoy muy feliz de que mi pequeño hijo inicia su segundo nivel de escolar, pero al igual que hace un año, estoy un poco nerviosa, porque los primeros días no serán nada fáciles. Estará en un nuevo salón y aunque me tranquiliza mucho, que compartirá nuevamente con la mayoría de sus compañeros y que una de sus profesoras estará con él también este año, deberá relacionarse con una nueva profesora, ya que cada sección cuenta con dos docentes. Sé que extrañara a su otra profesora, porque con ella estableció un lazo más cercano, incluso la recordó durante sus vacaciones. No sé, si a ustedes también le paso, pero en mi infancia, cambiar de docente me entristecía.
Angel en las últimas semanas, ha comenzado a dormir hasta tarde, paso de ser el niño que se despertaba a las 6 como un reloj, a despertarse a las 8 o 9 de mañana, por eso creo que despertarlo cada mañana será una odisea. Y no queremos que se despierte molesto, porque eso nos atrasara más, lo bueno es que el colegio queda muy cerca.
---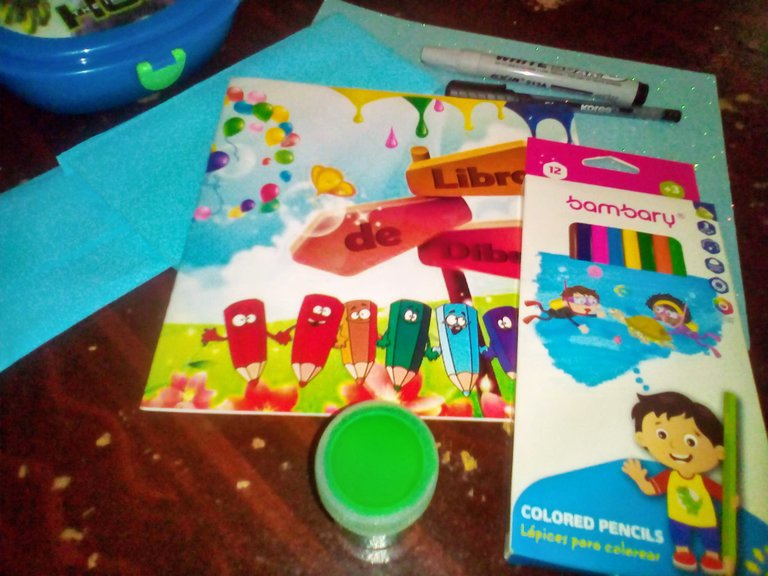 One of the things that worried me was the expense of buying their school supplies. Although they are small, the list was large, but today I was able to buy most of it.
My child was anxious to go shopping. I remembered my childhood and how I longed to go with my parents to buy the supplies, choose the notebooks, the backpack, everything was exciting. Now I have to be on the other side of the story and I know that behind that wonderful day there was a lot of sacrifice on the part of my parents, who did everything to make me happy.
But for us it is also a special moment to see their smiling faces and their enthusiasm is priceless. In addition, the best money invested in our children is in their education.
Angel wanted a new backpack, but I had to explain to him that the backpack is still good, that he does not need it and that we do not have enough money for a new one. Making him understand that later we would compare it, but that now it was not in our possibilities, it was not easy, but that is also part of his education, to teach them that not all the time you can get what you want and that we must wait patiently will help him face the realities of life in the future. For now he is very happy with his new supplies and excited because on Sunday we will take him to a children's festival to close his vacation with a bang.
---
Una de las cosas que me preocupaban era el gasto que implica comprar sus útiles escolares. Aunque ellos están pequeños la lista era grande, gracias a Dios hoy logré comprar una gran parte.
Mi niño estaba ansioso por ir de compras. Recordé mi infancia y como anhelaba ir con mis padres a comprar los útiles, elegir los cuadernos, el morral, todo era emocionante. Ahora me toca estar del otro lado de la historia y sé que detrás de ese día maravilloso había mucho sacrificio por parte de mis padres, quienes hacían todo por hacerme feliz.
Pero para nosotros también es un momento especial ver sus caras sonrientes y su entusiasmo no tiene precio. Además, el mejor dinero invertido en nuestros hijos está en su educación.
Angel quería un morral nuevo, pero tuve que explicarle que el morral aún está bueno, que no lo necesita y que no nos alcanza el dinero para uno nuevo. Hacerle entender que más adelante se lo compararía, pero que ahora no estaba en nuestras posibilidades, no fue fácil, pero eso también forma parte de su educación, enseñarles que no todo el tiempo se puede obtener lo que se desea y que debemos esperar con paciencia lo ayudara a enfrentar las realidades de la vida en el futuro. Por ahora está muy feliz con sus útiles nuevos y emocionado porque el domingo lo llevaremos a un festival para niños para que cierre sus vacaciones con broche de oro
---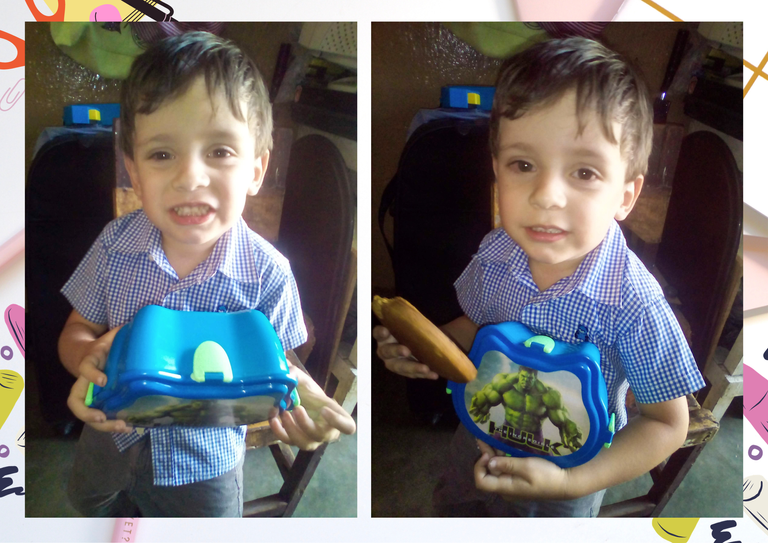 I know we all go through different situations but let's not let the difficulties overshadow the return to school for the children. So keeping a positive attitude is the best way to get out of this return to school. And according to what I am living this year, I would love to leave these recommendations to mitigate expenses and make the process more bearable.
Carefully review the school supplies list and check at home which supplies you can reuse or have stored. In this way you will reduce the number of things to buy.

Review and fix the school uniform. If it still fits and is in perfect condition, you don't need to buy a new one. During the school year you can surprise him with a new pair of shoes, but for now focus on the things he really needs.

Walk through the stores in your city and compare prices. This way you can decide where to buy, but remember that quality is also important. We look for it to be good, beautiful and cheap.
You can reach an agreement with relatives and friends who also need to buy school supplies and organize a purchase in bulk. In this way you can also find good prices and save some money for the children's snacks.

As for the routine, organize everything a couple of days before starting. Clothes, backpack. Plan the menu for snacks and you can even get ahead of some of them. For example, I think I will buy the fruits of their juices and have them ready just to blend and that's it.

Go informing the child that his holidays are over and gradually adapt his routine to the school schedule.

Love, hug and enjoy your children crazily and take advantage of the time they spend in school to pamper yourself a little. At least one day a week, connecting with ourselves will recharge us with energy to face the challenge of this new school year.
---
Sé que todos pasamos por situaciones diferentes pero no dejemos que las dificultades empañen el regreso a clases de los niños. Así que mantener una actitud positiva es la mejor forma de salir librados con este regreso a clases. Y de acuerdo a lo que estoy viviendo este año, me encantaría dejar estás recomendaciones para mitigar los gastos y hacer mas llevadero el proceso.
Revisa con cuidado la lista de útiles escolares y chequea en casa que útiles puedes reutilizar o tienes guardado. De esta forma reducirás el número de cosas por comprar.
Revisa y arregla el uniforme escolar. Si aún le queda y está en perfecto estado, no es necesario que compres uno nuevo. Durante el año escolar puedes sorprenderlo con un par de zapatos nuevos, pero por ahora enfócate en las cosas que realmente necesita.
Recorre las tiendas de tu ciudad y compara precios. Así podrás decidir dónde comprar, pero recuerda que la calidad también es importante. Buscamos las tres "B": bueno, bonito y barato.
Puedes llegar a un acuerdo con familiares y amigos que también necesiten comprar los útiles escolares y organizar una compra al mayor. De esta forma también puedes encontrar buenos precios y ahorrar algo de dinero para la merienda de los niños.
En cuanto a la rutina, organiza todo un par de días antes de comenzar. La ropa, el morral. Planea el menú de las meriendas e incluso puedes ir adelantando parte de ellas. Por ejemplo, pienso comprar las frutas de sus jugos y tenerlas listas solo de licuar y ya.
Ve informándole al niño que sus vacaciones están terminando y ve adaptando su rutina al horario de clases.
Ama abraza y disfruta de tus hijos con locura y aprovecha el tiempo que ellos pasan en el colegio para consentirte un poco. Al menos un día a la semana, conectar con nosotros mismos nos recargará de energía para enfrentar el desafío de este nuevo año escolar.
---

I hope these tips I plan to apply are helpful and you all have a wonderful and happy back to school.
---
Espero les sirva de ayuda estos consejos que planeo aplicar y que tengan un maravilloso y feliz regreso a clases.
---


Hasta la próxima, un millón de bendiciones a sus familias.
Until next time, a million blessings to your families.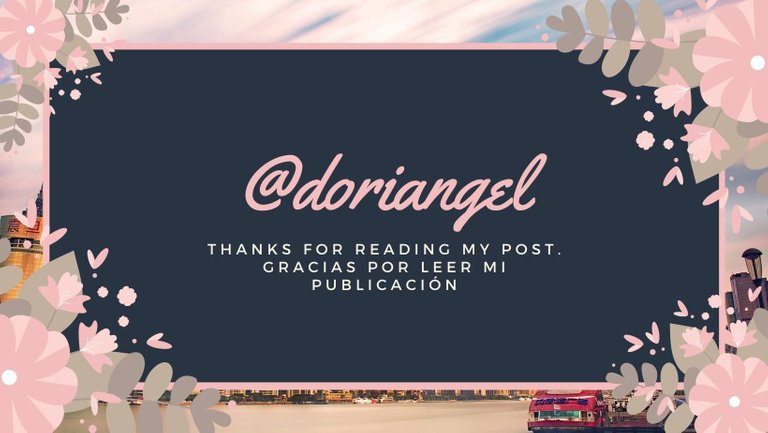 ---
---