My Painting A boy and his Dog & back after a break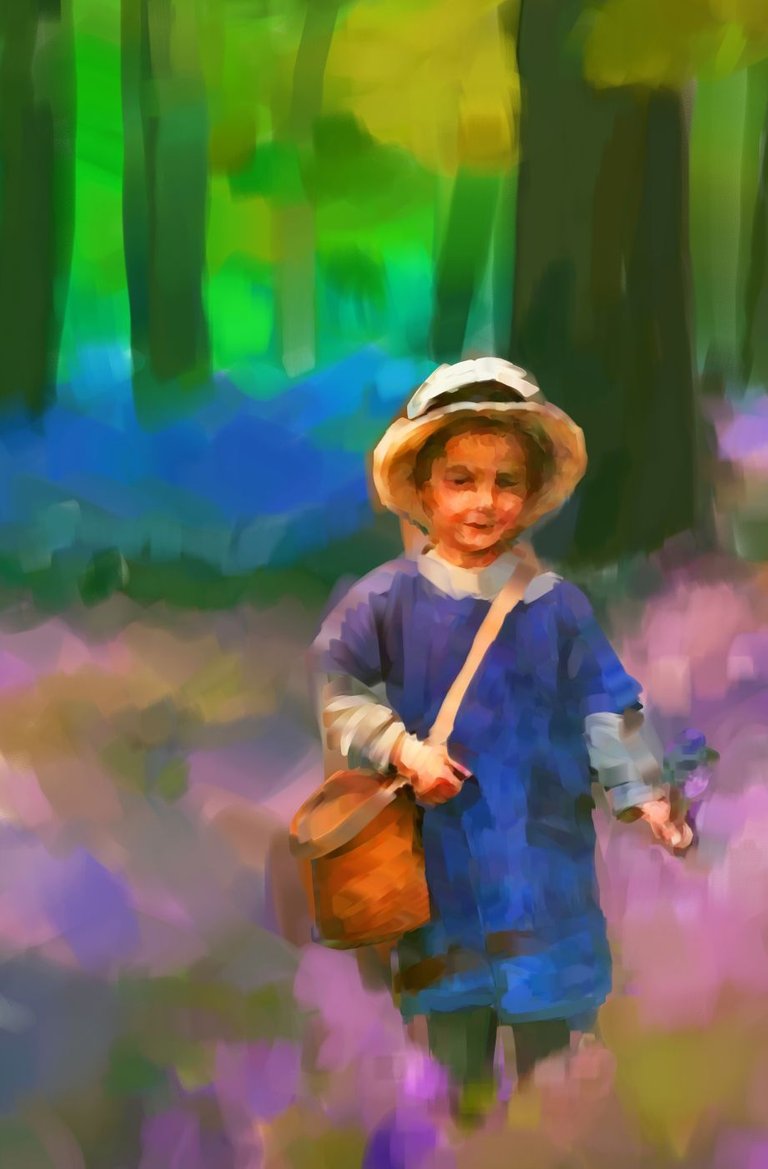 Pip loved his morning ramble to the riverside and he always made sure to meander through the woodland.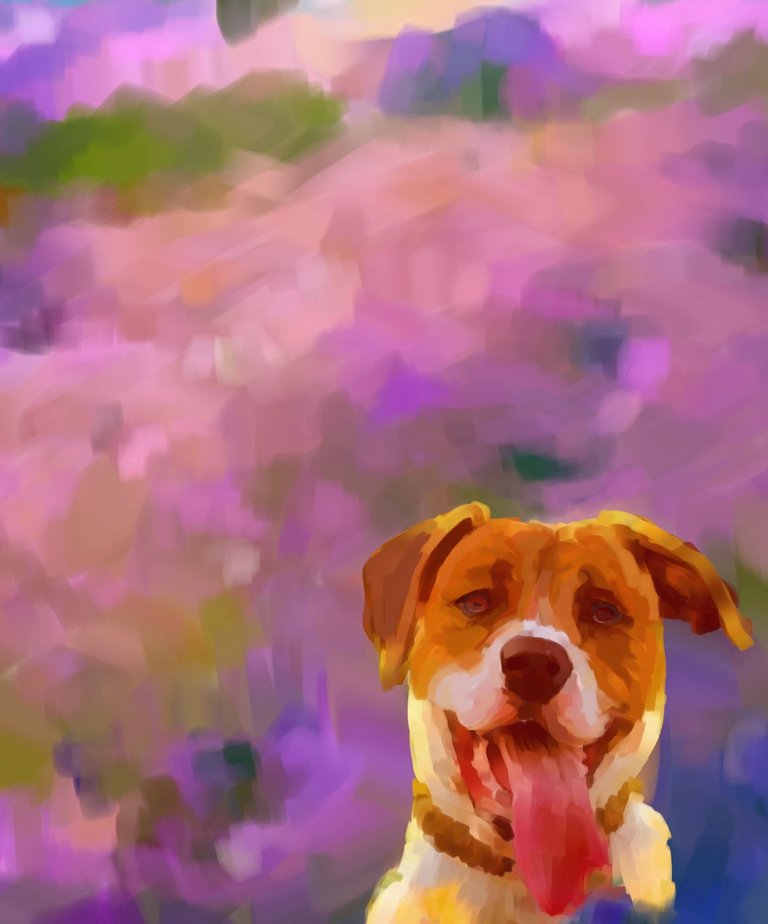 Patch, ever faithful, loved the fields and stream for the slew of creatures to chase and tease.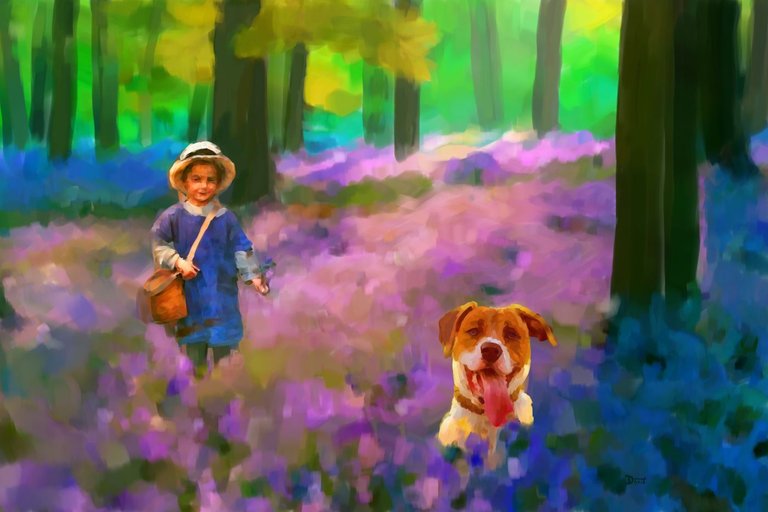 A boy and his dog were ever happy in fields and forest and days like this seemed to stretch into eternity.
My painting "A boy and his dog" started out in various sketches and watercolors and then scanned to play with layers. The final piece was done in digital pastels, chalks, and oils.
I wanted to capture light and colour and give the feeling that the pair were forever held in a dreamy day of endless summers. I love to paint the past in bright colors and give the mood that a moment in time can be held like a fly in amber, forever a bright spot of joy in any past, that one can visit whenever one wishes, by closes their eyes and remembering the scent of lavender and the warm kisses of an old faithful dog.
I've been absent on Hive for over a week now, mainly due to the illness of my dear Mother in Law. Having been on countless trips to the hospital and sitting bedside, has rather worn me out.
Then Hubby became ill, luckily nothing serious and his illness just kept him bedbound at home, but none the less the sick bed and worry filled my days and I was not online much at all.
Sitting with my MIL and reminiscing of days gone, even her own childhood, always makes me long for such moments as I felt when I made this painting. That moment of joy that we all have had and we can take out when times get tough and hold it like a little jewel to the sun and catch the sparkle of the memory of it.
I hope you enjoyed my painting and do excuse my absence from dear ole' Hive. I hope you find a moment to indulge in your own passions and to hold dear a lost day or memory of joy that you can hold and treasure whenever the day seems dark.

---
If you'd like to follow my Work Here are some Links:
NFTshowroom
MAKERSPLACE
My Website
Instagram
Twitter
My 3Speak Channel
---
---