Suoi Thau - A Romantic "European" Steppe in Ha Giang - Vietnam
Hi Hivers,
Hello dear Hivers,
Continuing in my journey to discover the northernmost land of Vietnam - Ha Giang, I would like to introduce you to a little known destination - Suoi Thau steppe. Located at an altitude of about 1200m above sea level and 10km from the center of Coc Pai town - Xi Man district - Ha Giang, Suoi Thau steppe is a plateau about 90 hectares wide. It brings the beauty of a romantic "European" steppe in a tropical country - Vietnam. Follow me to discover it.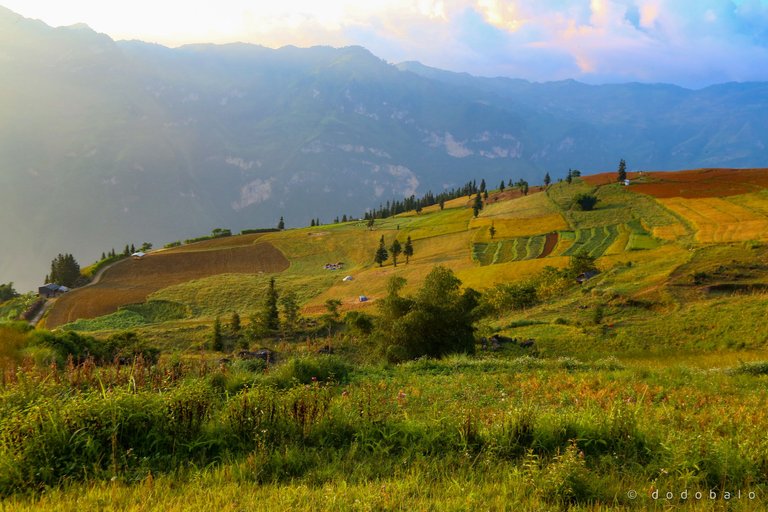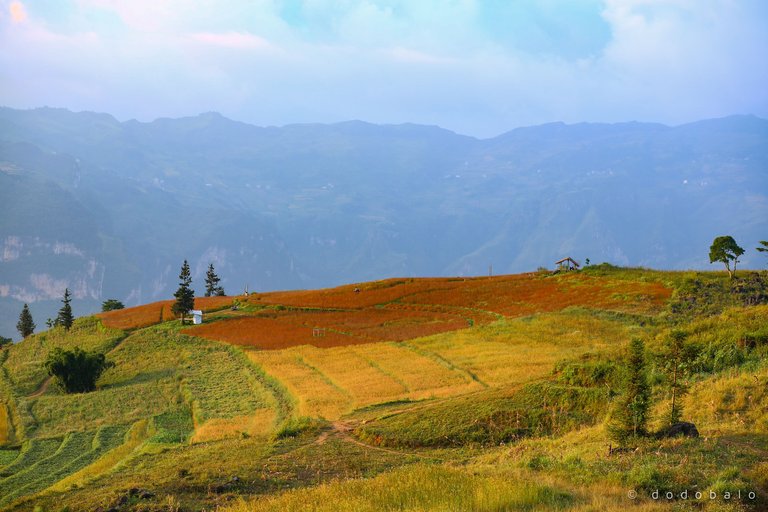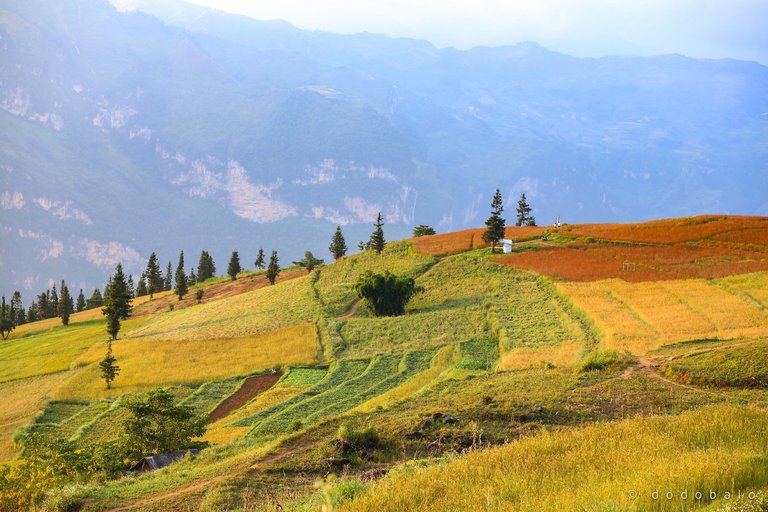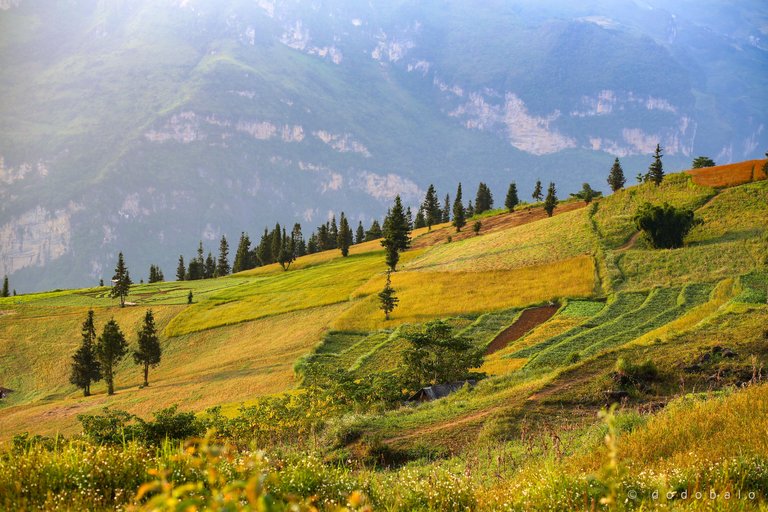 To get there, we first need to go to Coc Pai town center, Xin Man district, Ha Giang province. Then follow a steep path about 10km to drive up the mountain to the west. The road to get there is quite difficult, so my advice is that you should only use a motorbike to get there. The path is pretty easy at first, but the higher you go, the harder it gets to drive. There are sections of road where there is only one small lane for one motorbike. It is best to use Win motorbikes, which are the types of motorbikes that ethnic minorities often use there. Although the road to get there is quite arduous, but I assure you that it is a place well worth a visit at least once. Even the scenery on both sides of the road is very beautiful with majestic mountains, small houses, terraced fields and green valleys. The experience of driving a motorbike there is an unforgettable experience for me in this trip.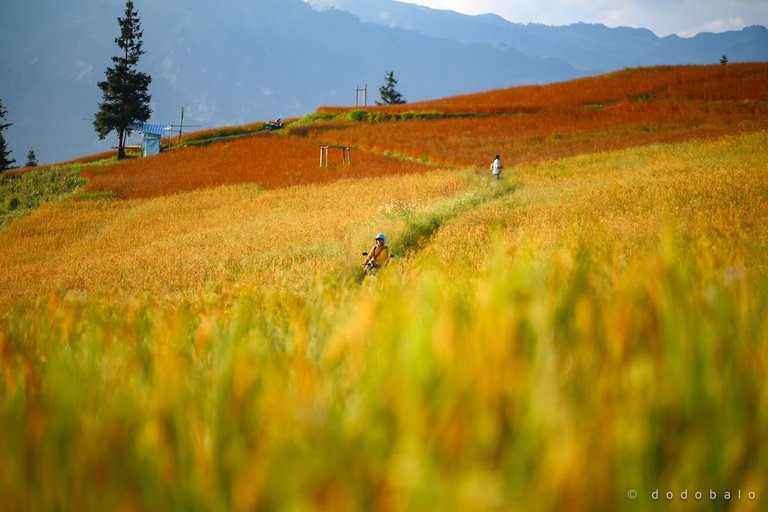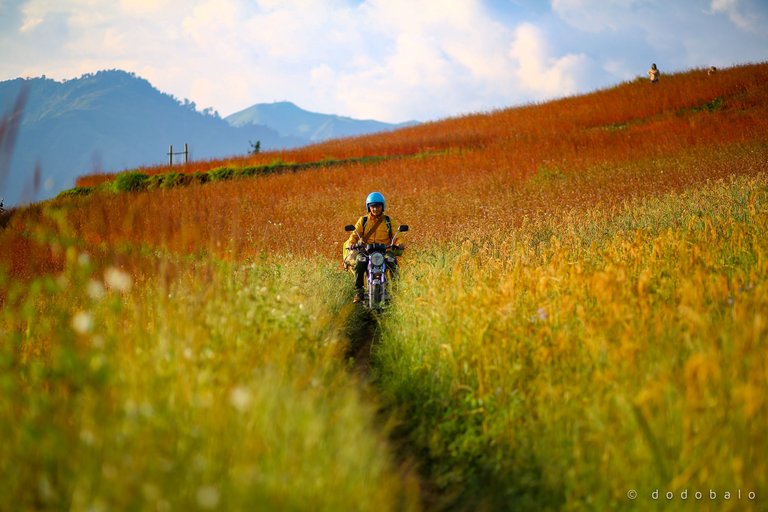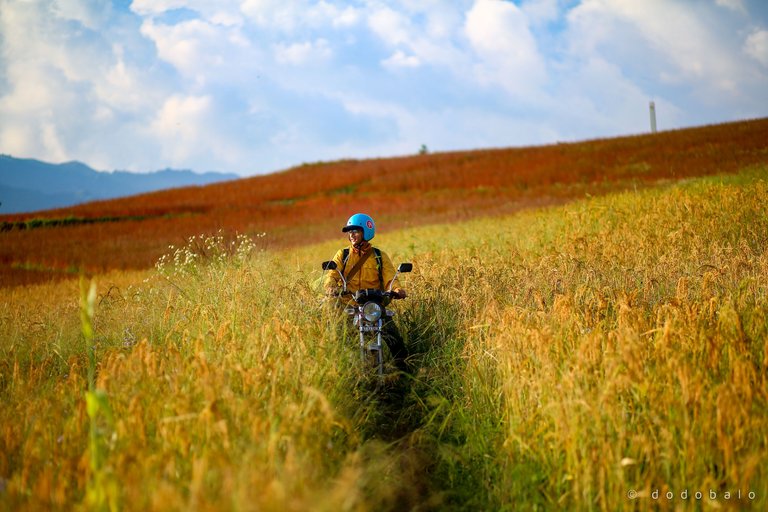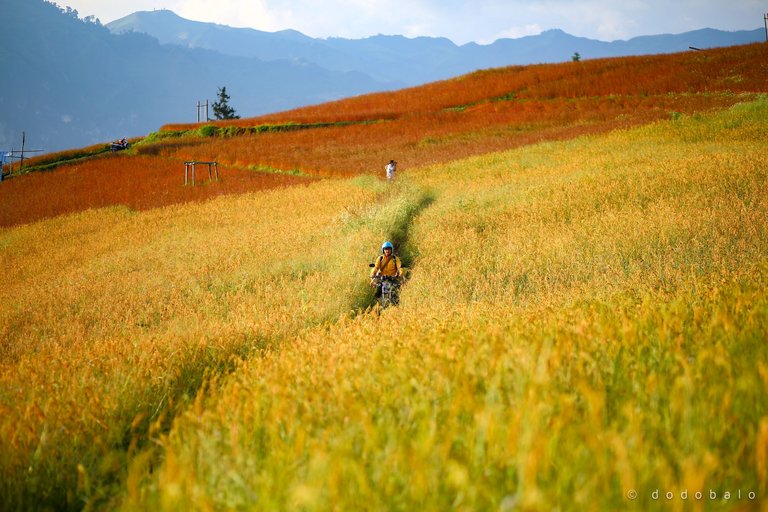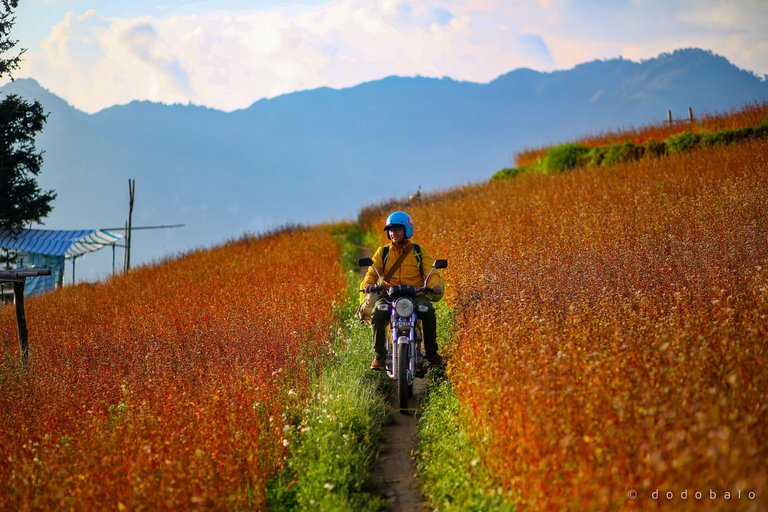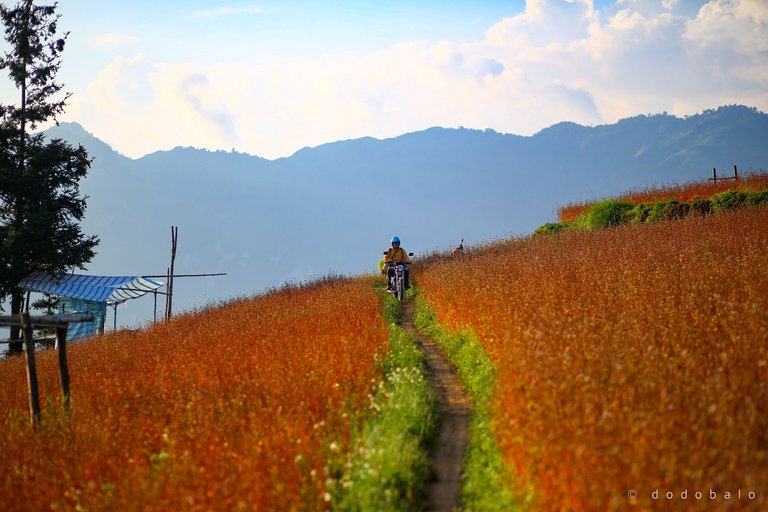 On Suoi Thau steppe, the H'Mong people often grow food crops such as rice, corn, cassava and medicinal herbs... In each season, we can admire a different beauty of it. In spring, the yellow color of canola flowers brings warmth to the entire steppe. In summer, the purple color of cornflower brings a poetic beauty. In autumn, the golden terraced rice fields create a perfect picture of nature. And in winter, buckwheat flower is a specialty flower of the northernmost land of Vietnam - Ha Giang. I was lucky to come here at the time of the season change between Autumn and Winter, so I had the opportunity to admire the beauty of both the terraced rice fields and the vast buckwheat flower fields. The cunninghamia trees are the highlights of the vast flower fields.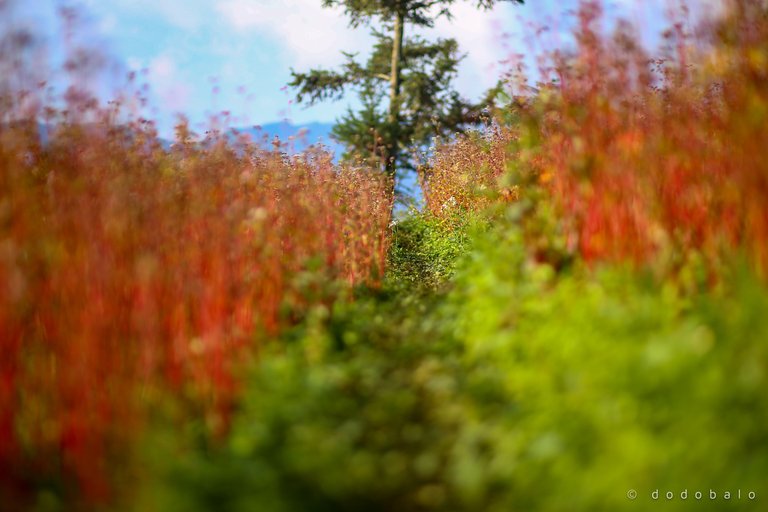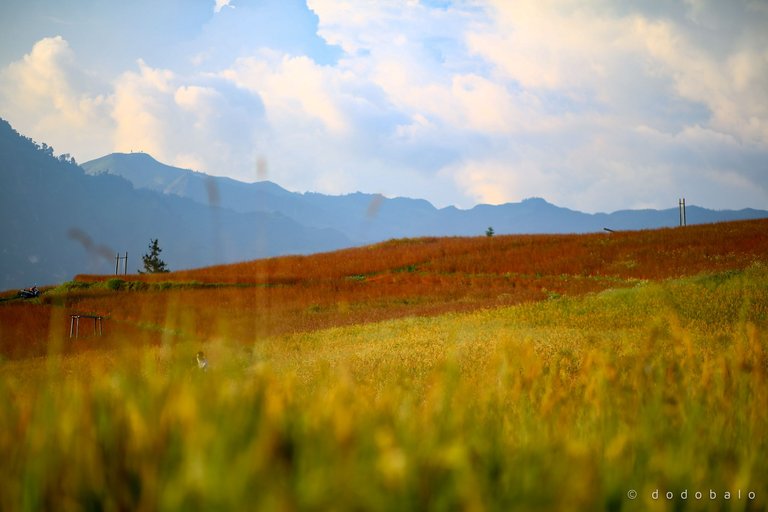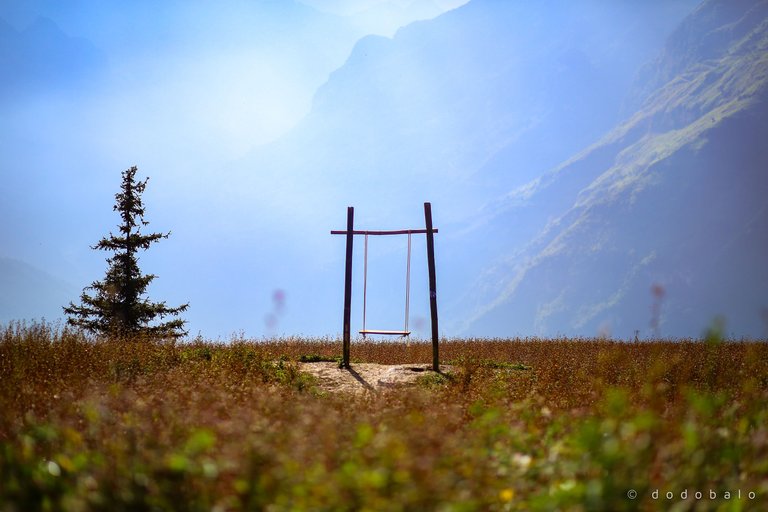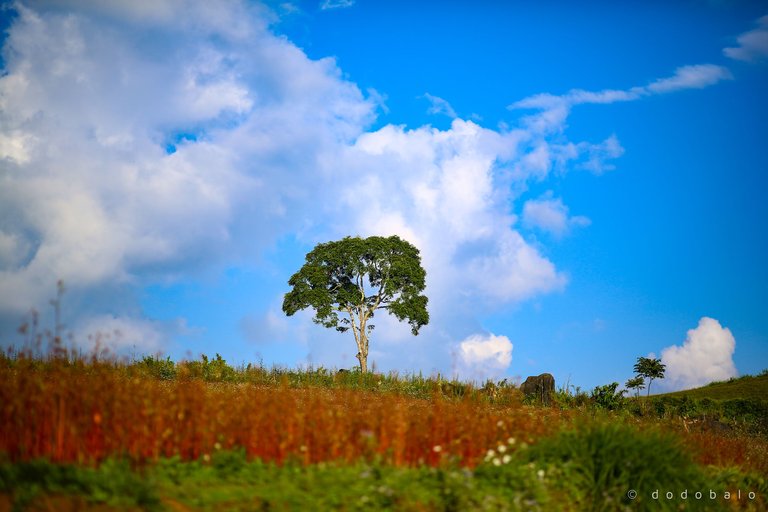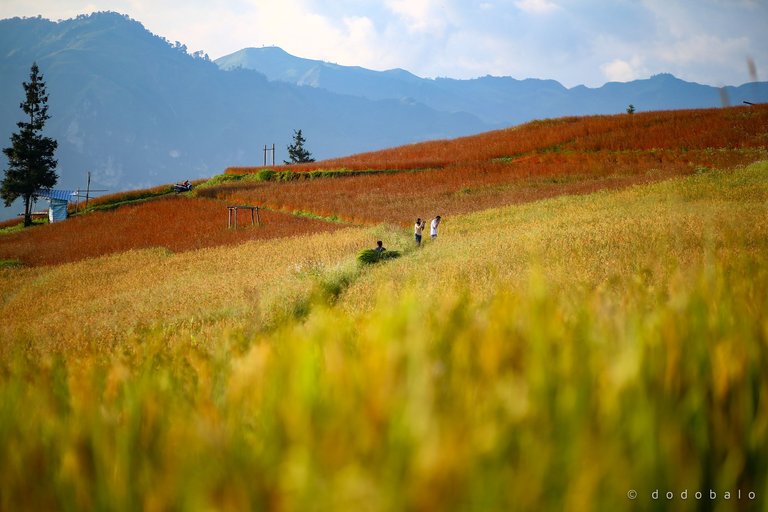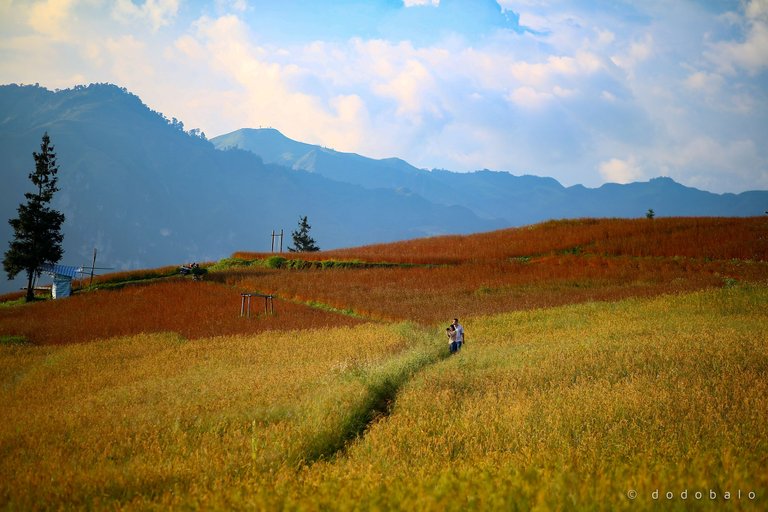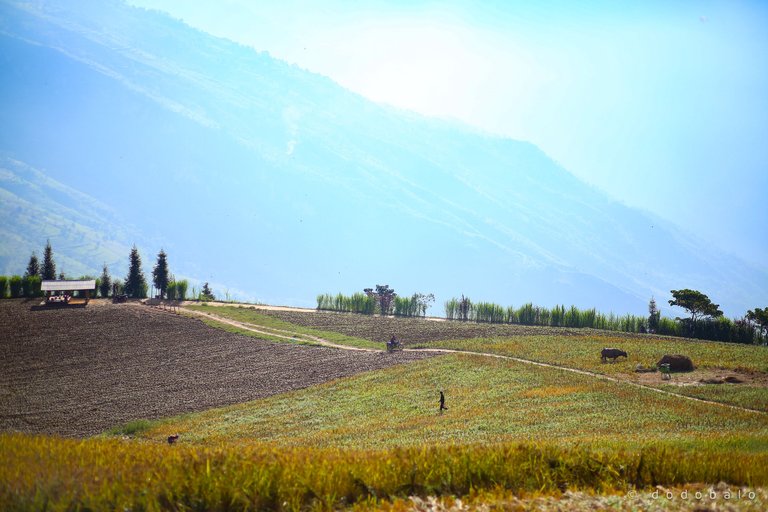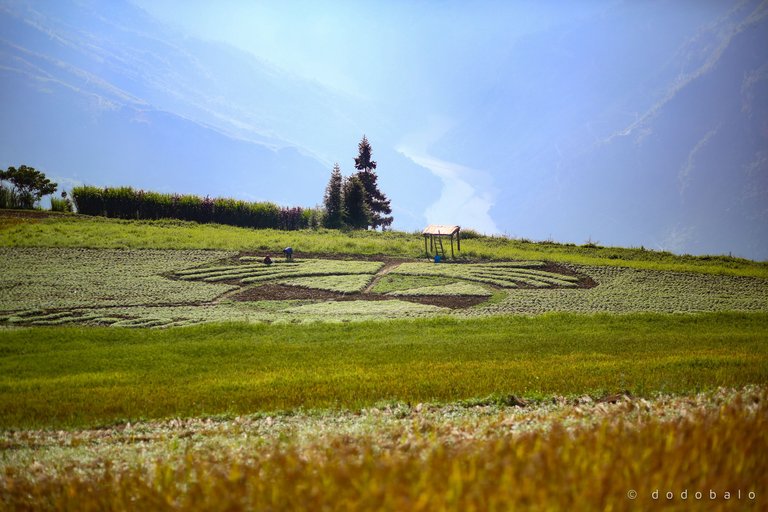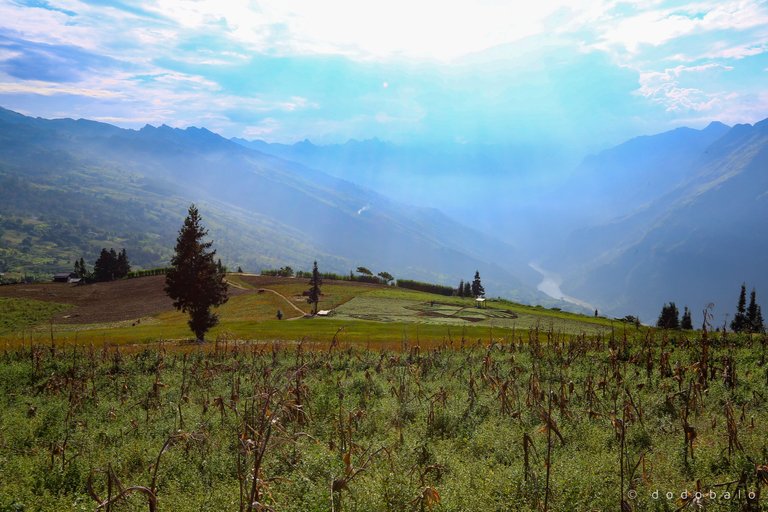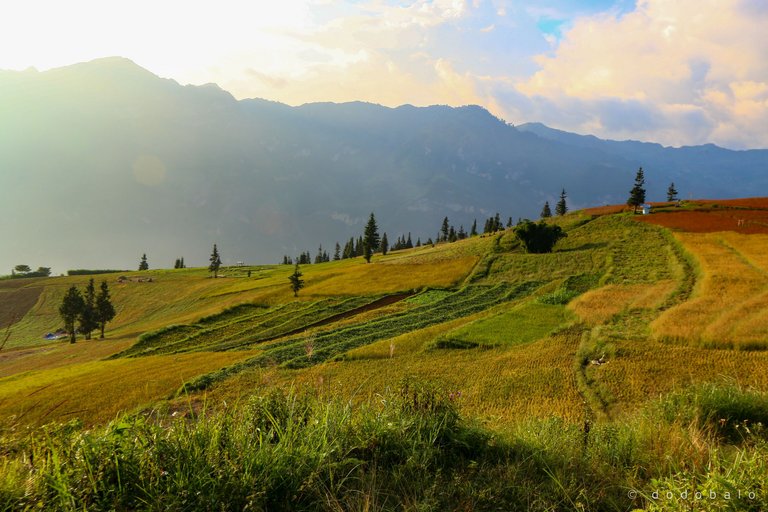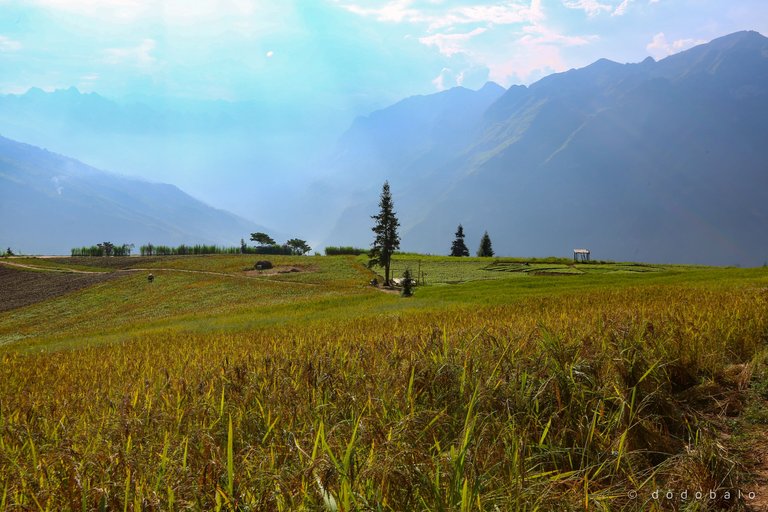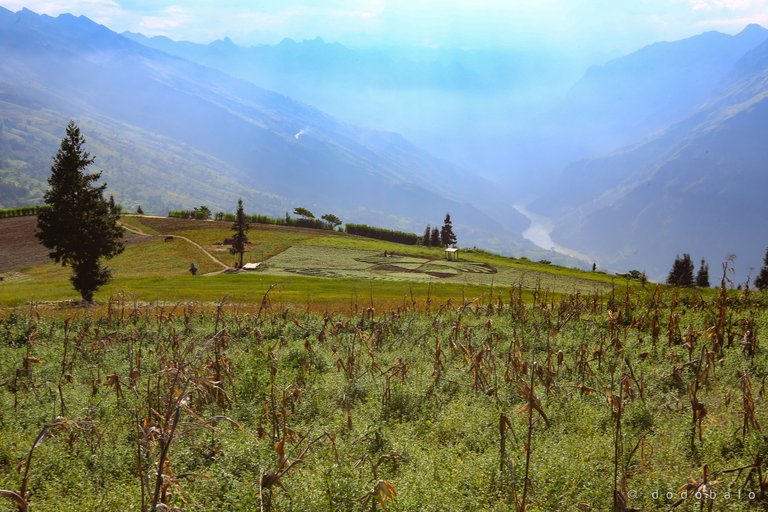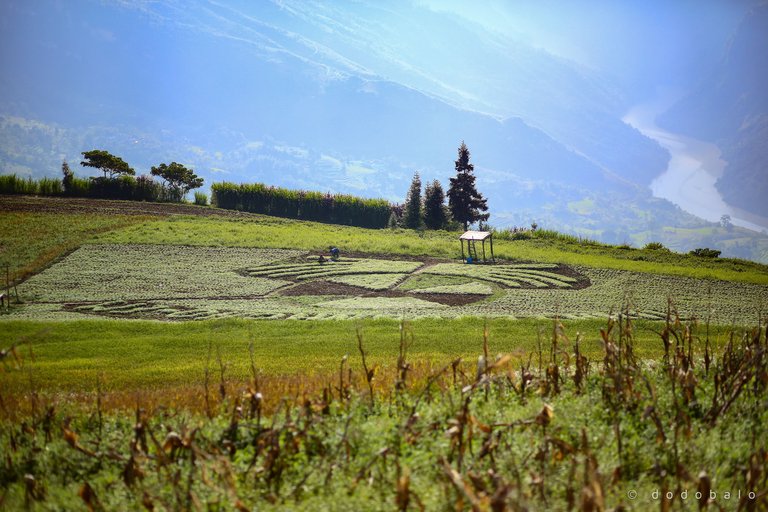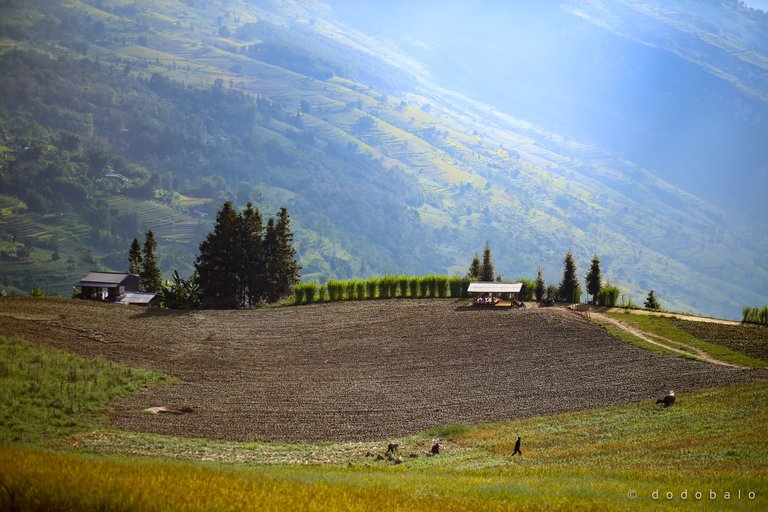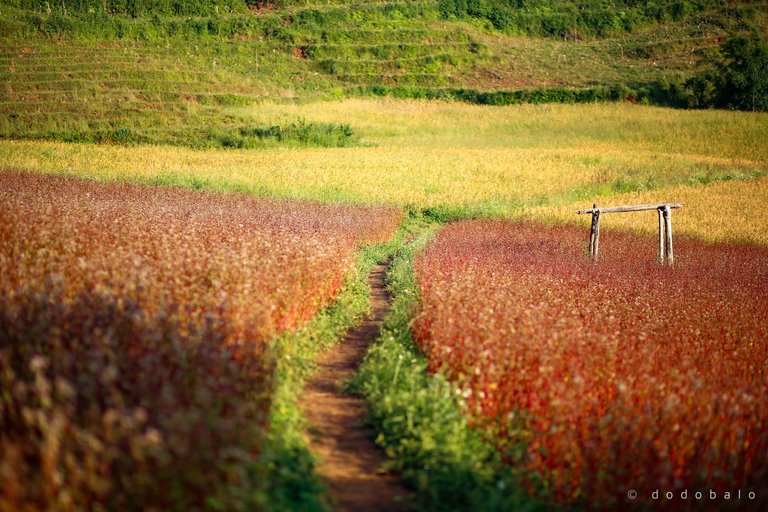 From above Suoi Thau steppe, we can have a beautiful panoramic view of the surrounding majestic mountains and valleys. The mountains seemed to stretch on endlessly. I felt so small in the vastness of nature around me. The river, the houses, the trees and the people also became tiny. Honestly, I don't know what words to use to describe the majestic beauty of Suoi Thau steppe. You can admire its beauty through my pictures, or better yet, you should admire it directly with your own eyes. It's really beautiful and a lot bigger than what my lens captures. I'm sure you can almost easily create masterpieces while you're there.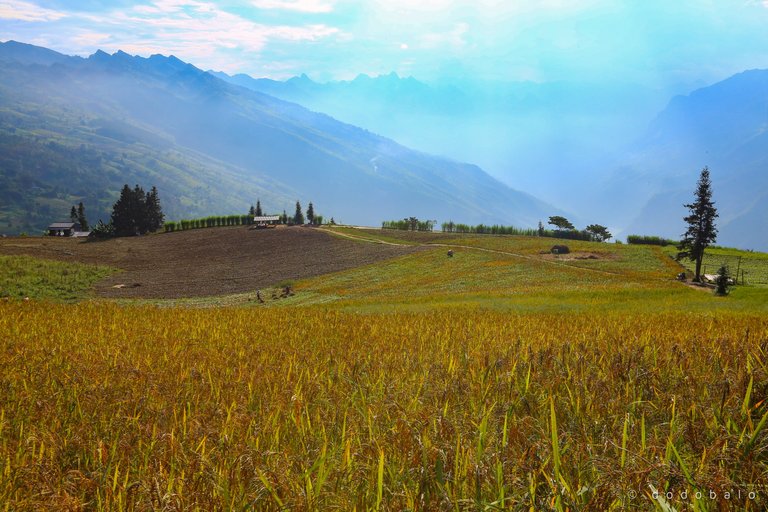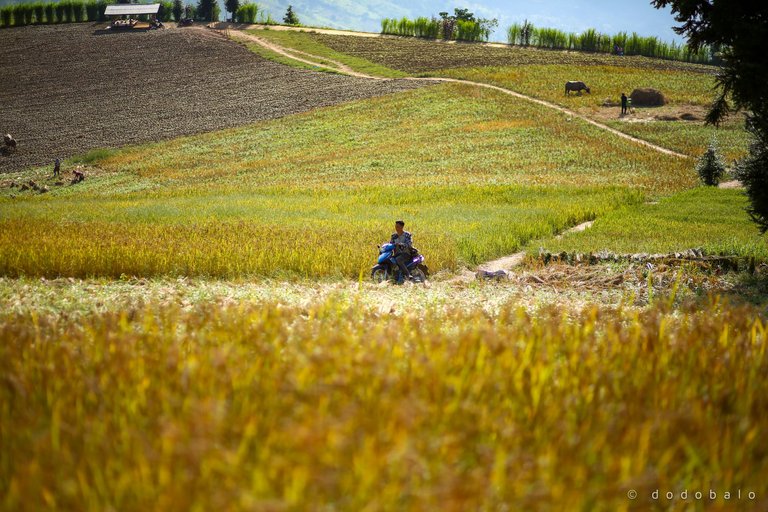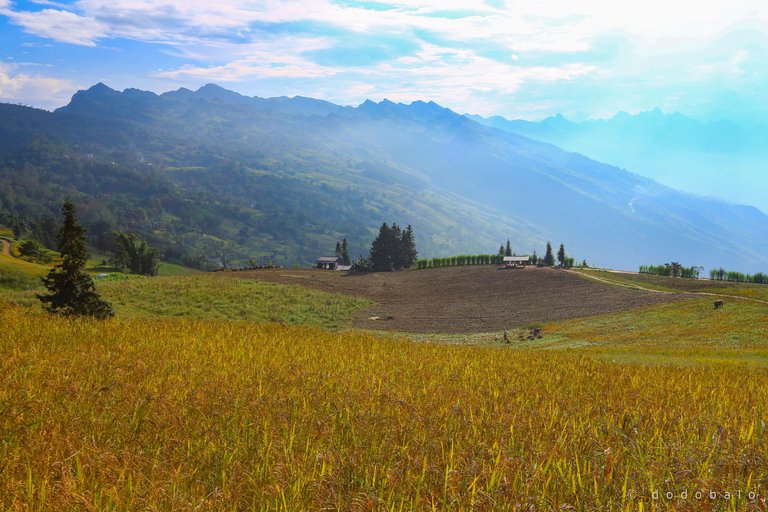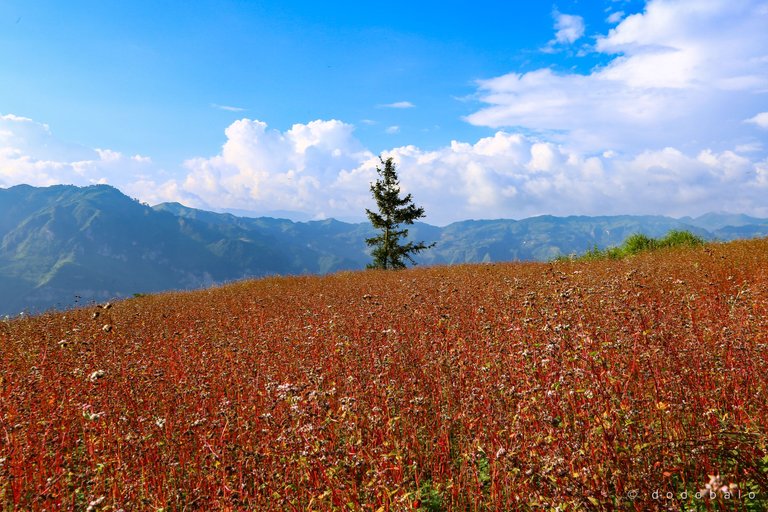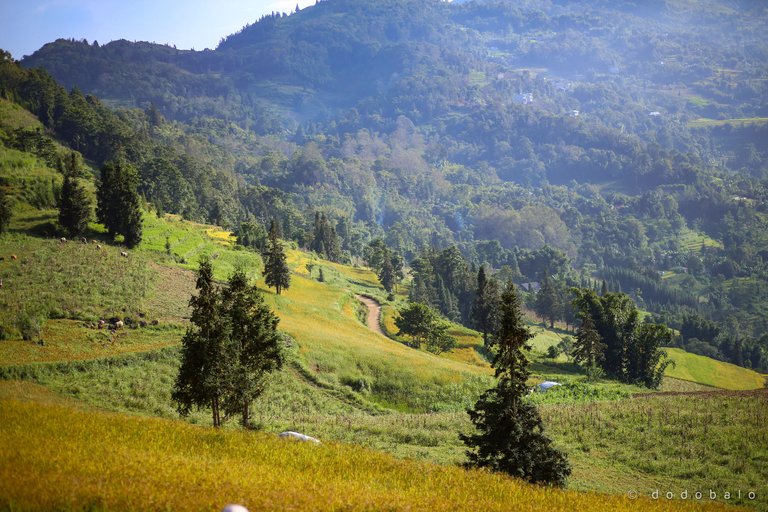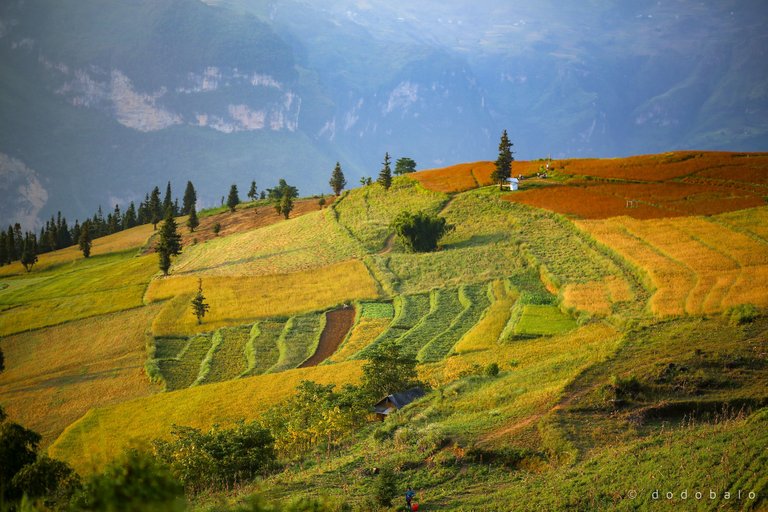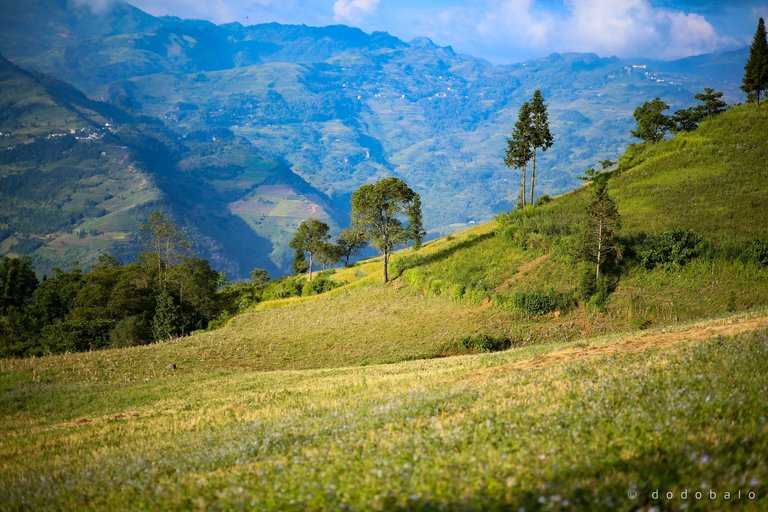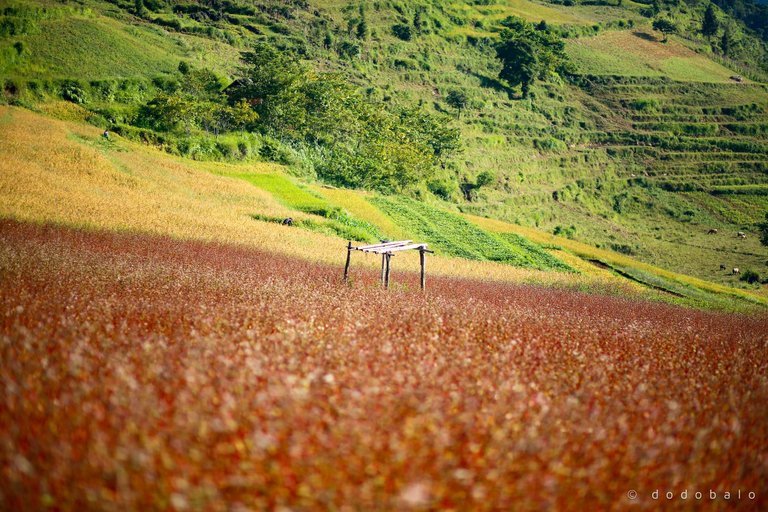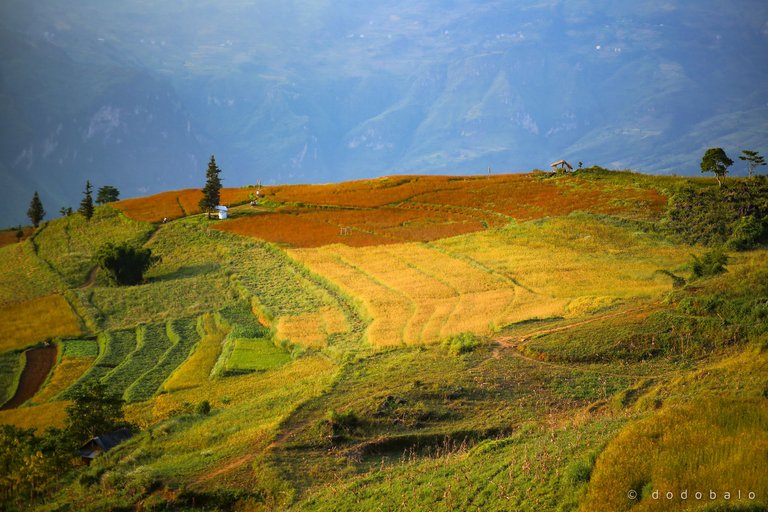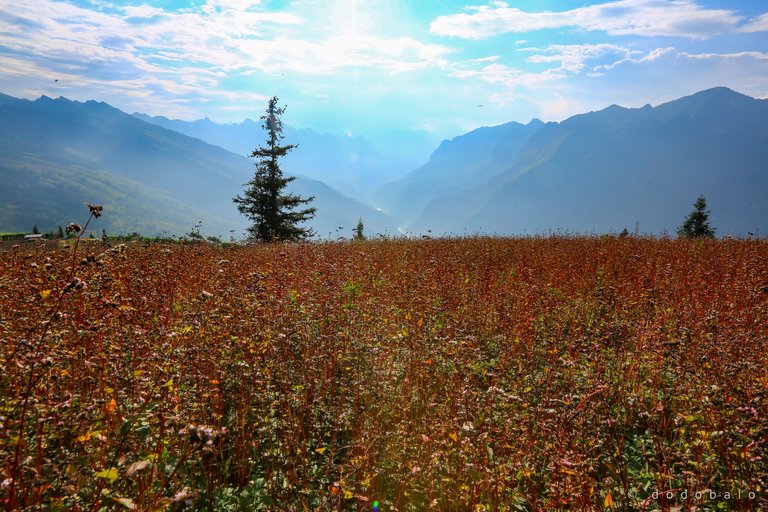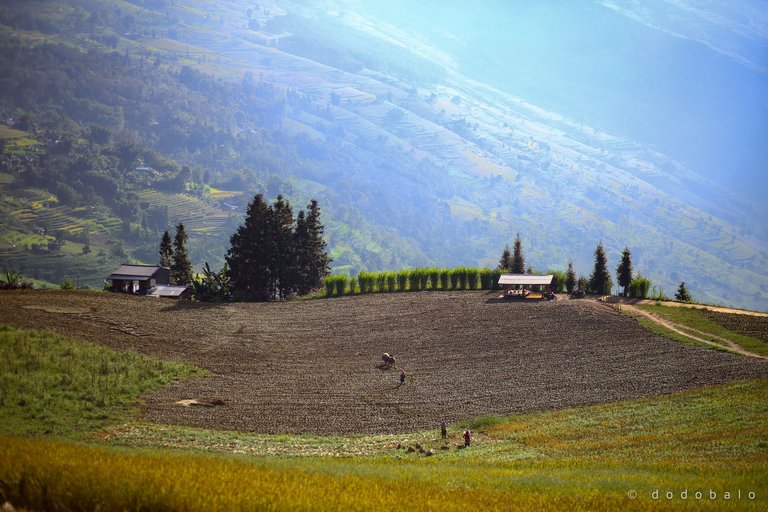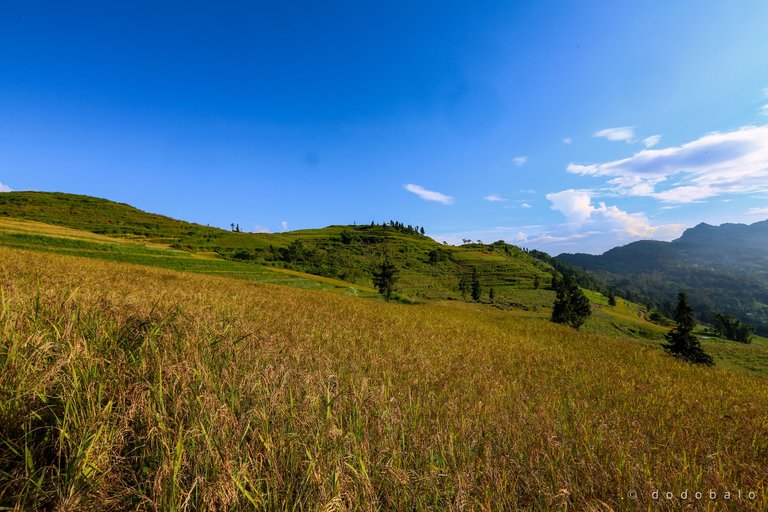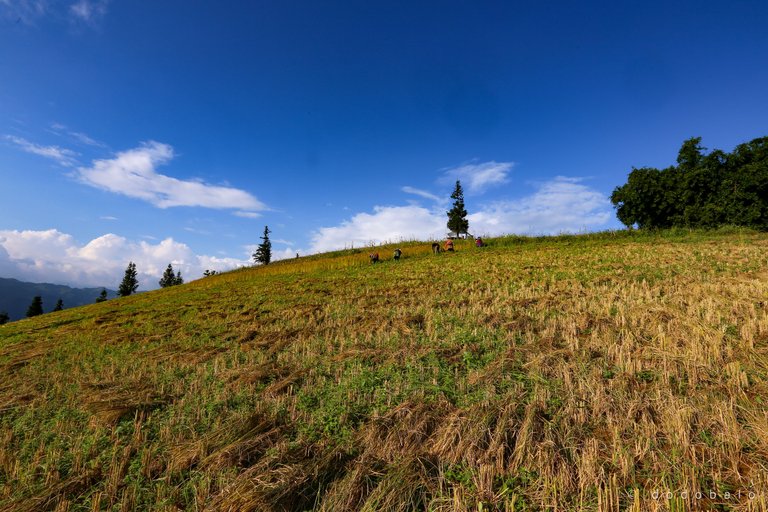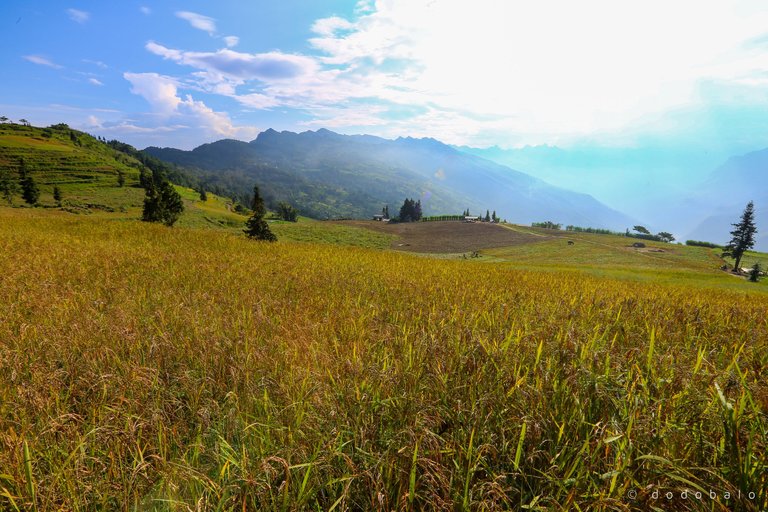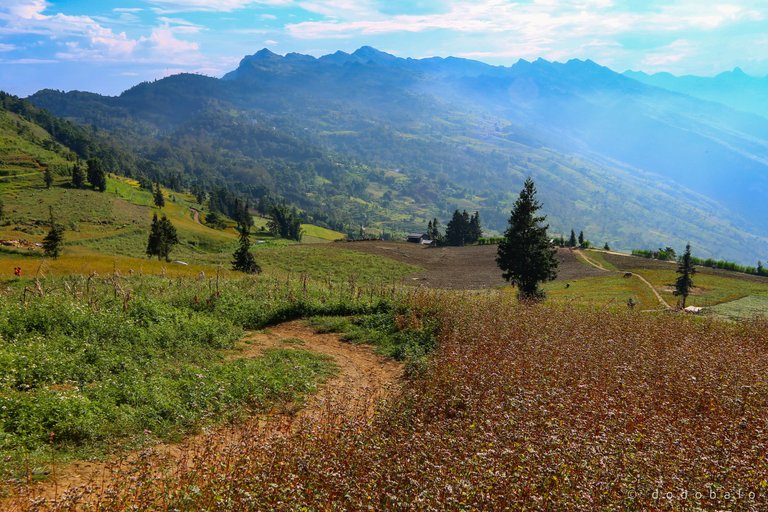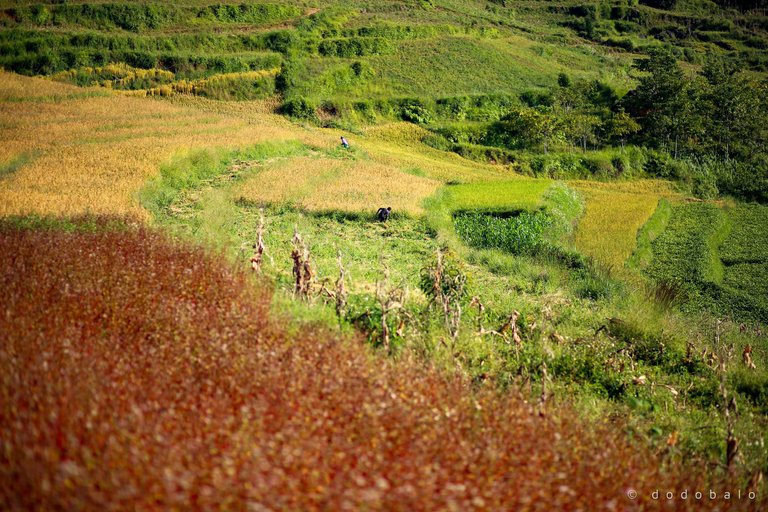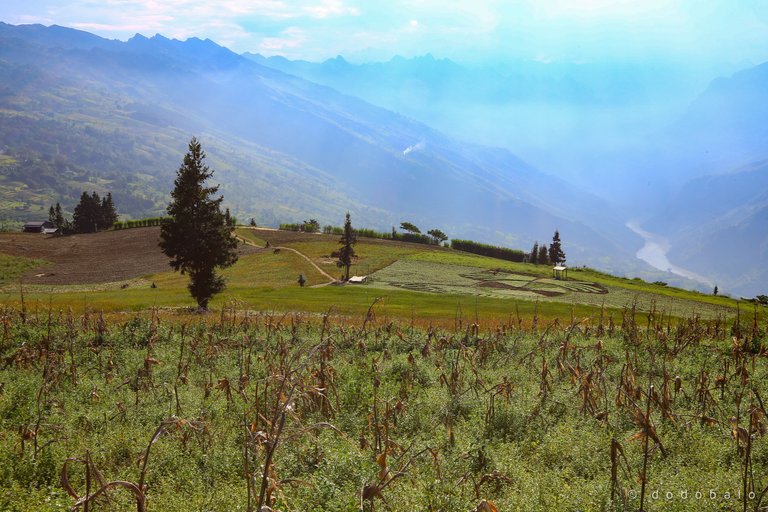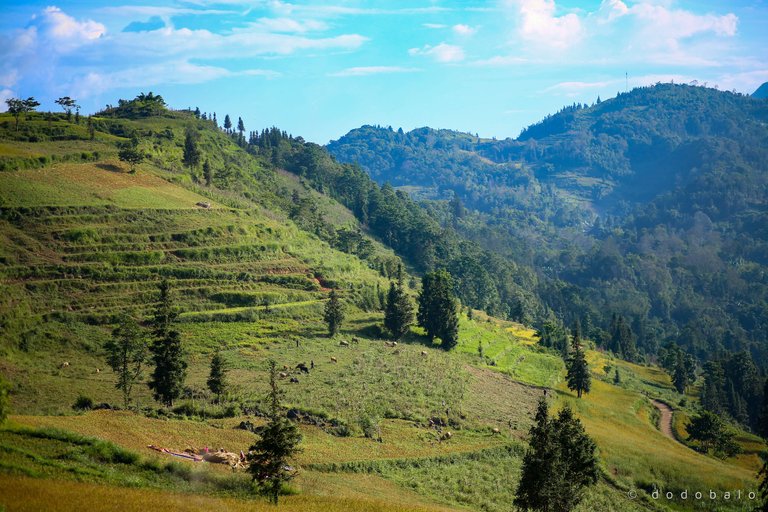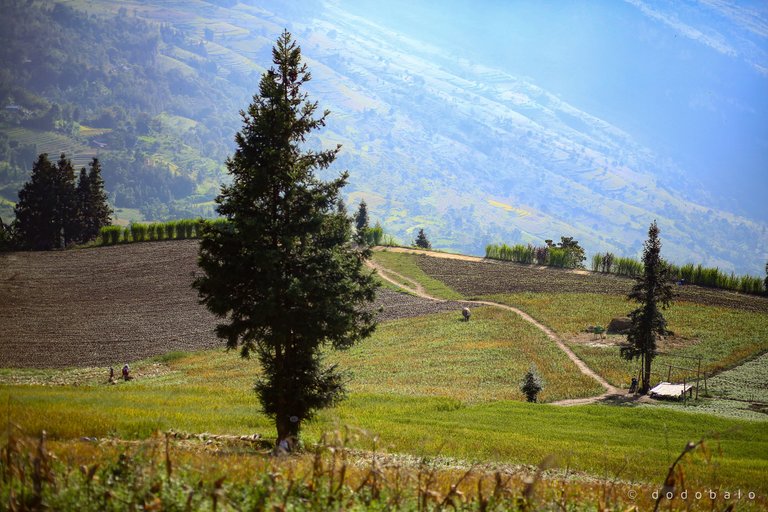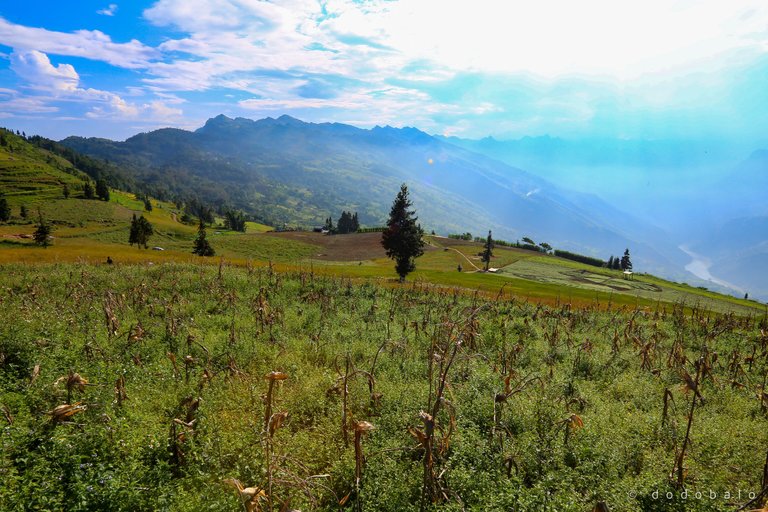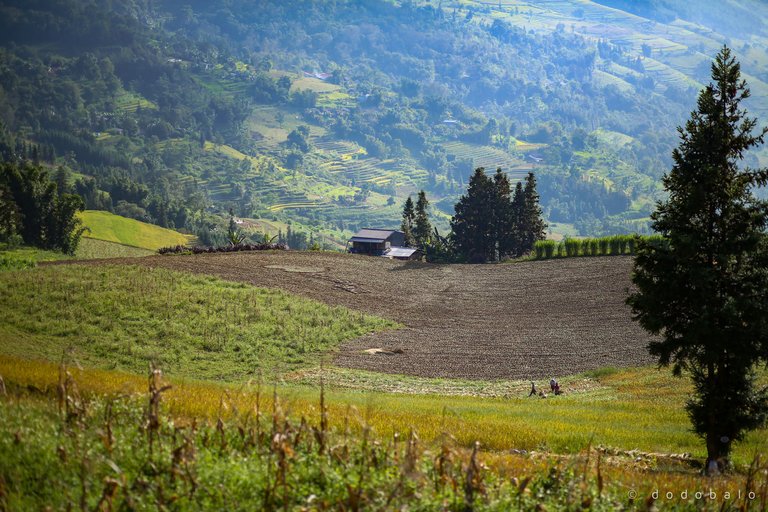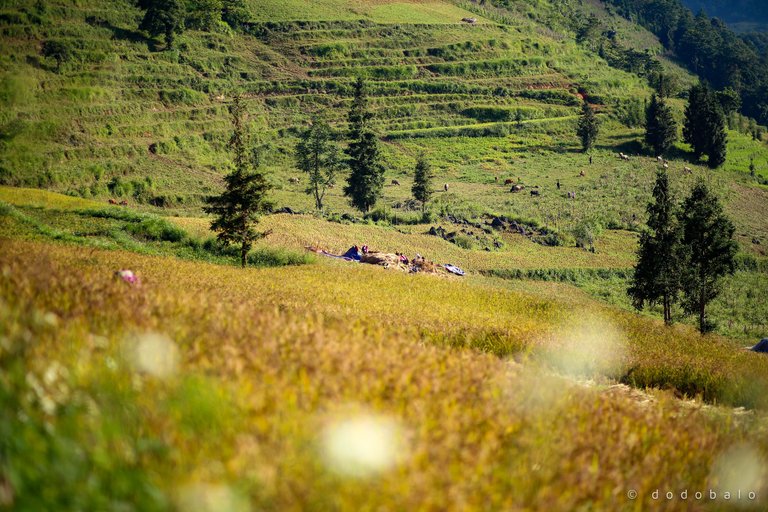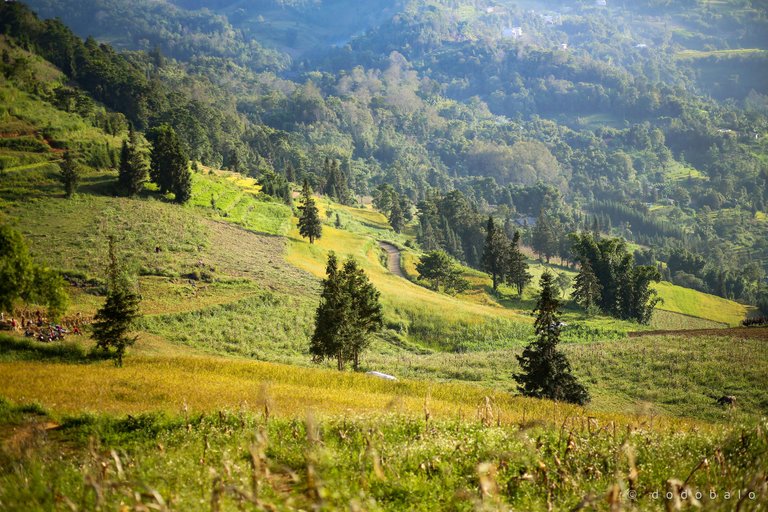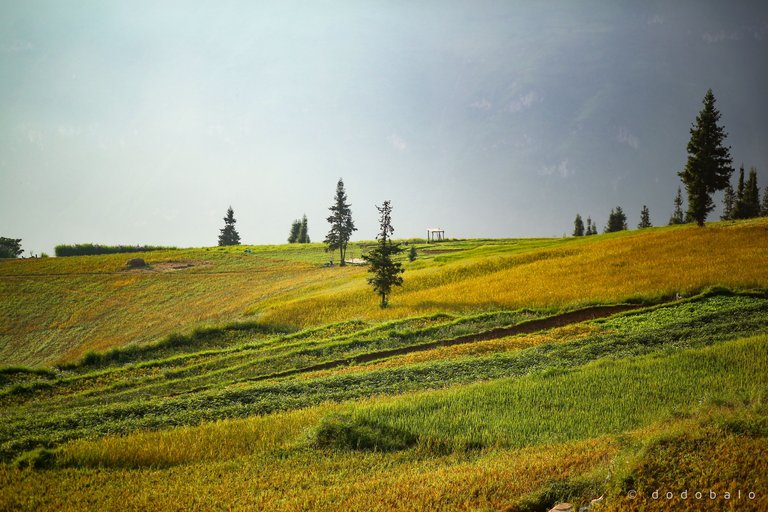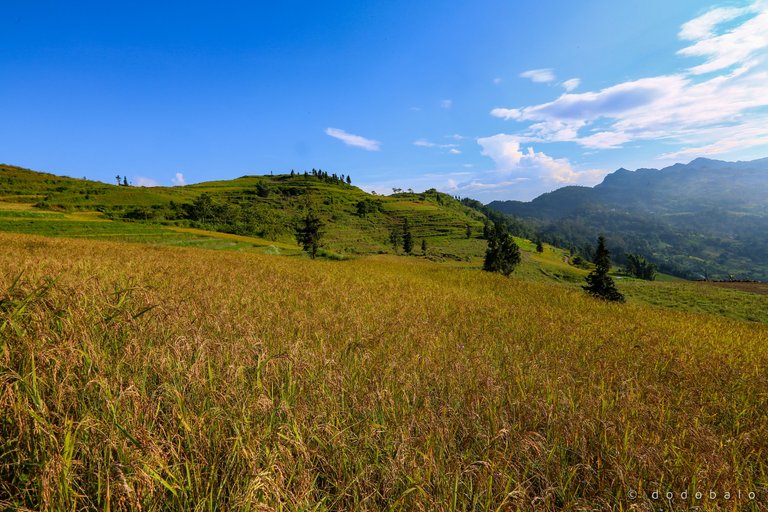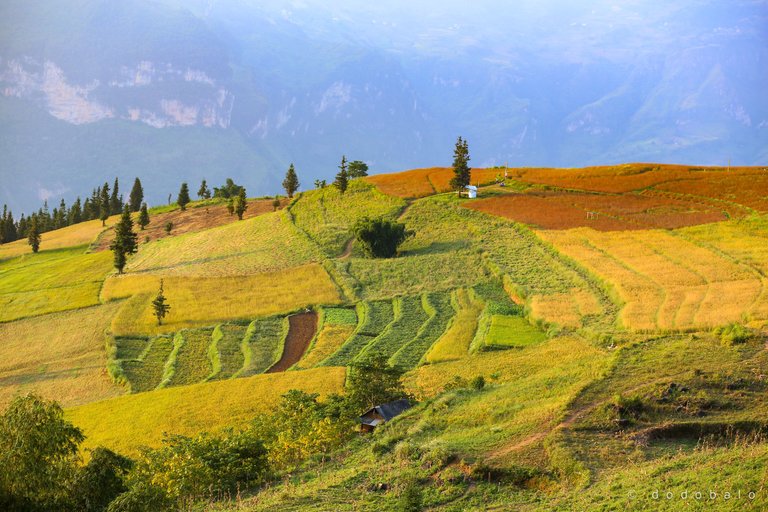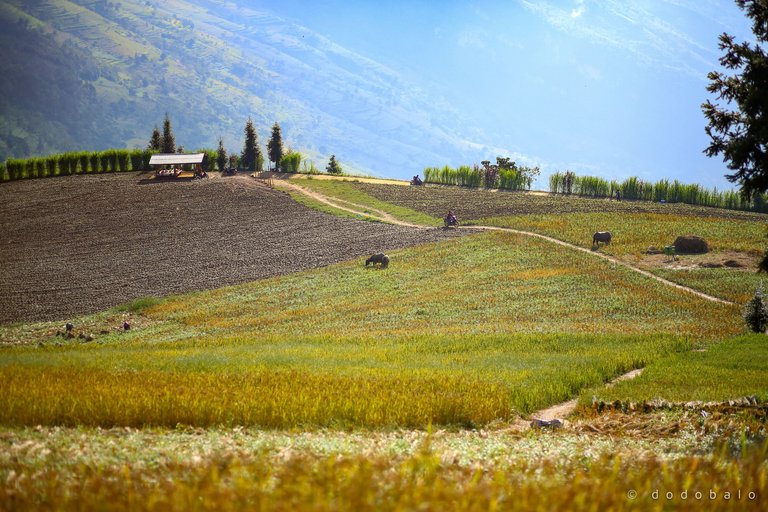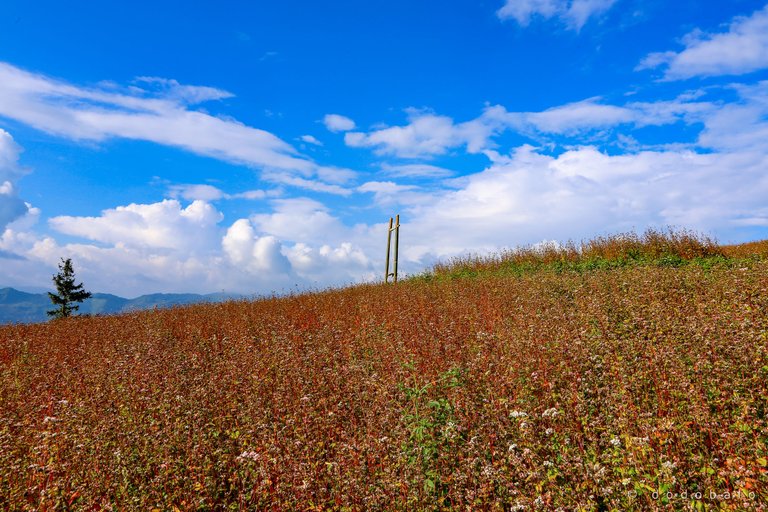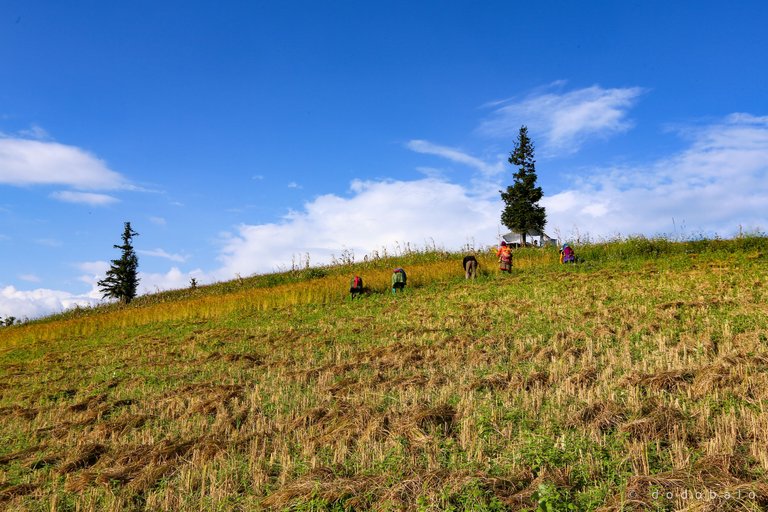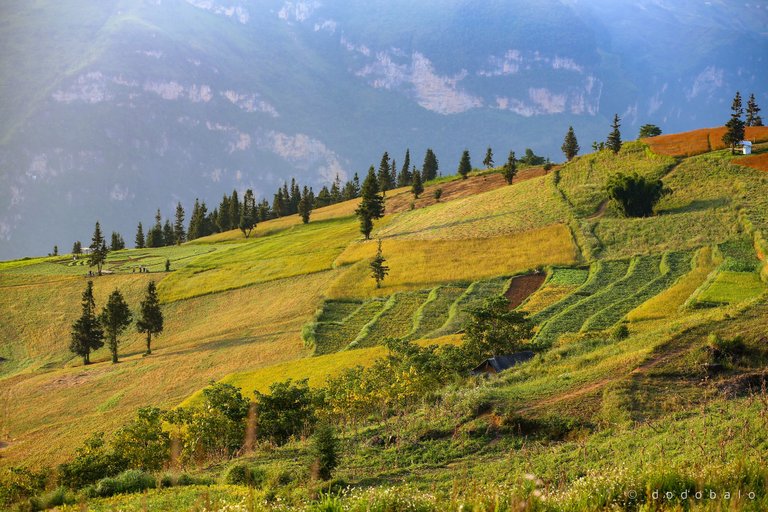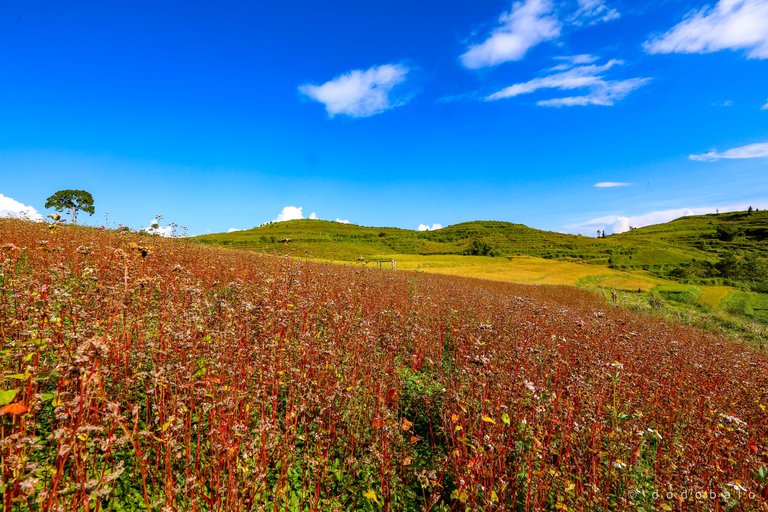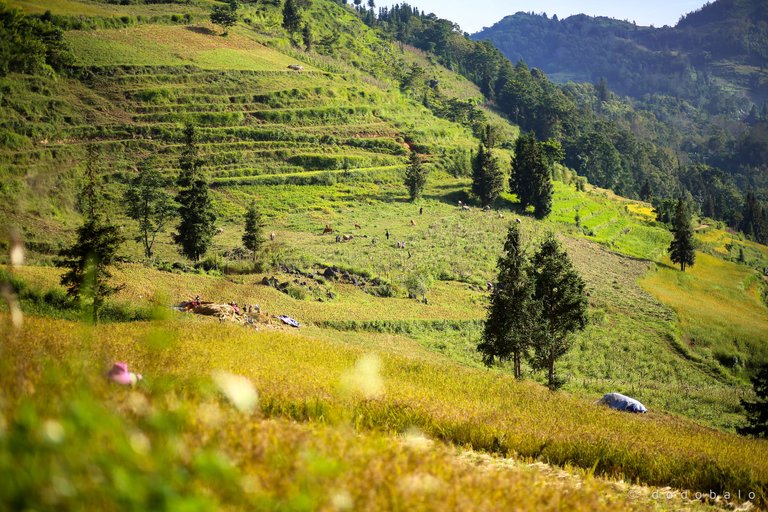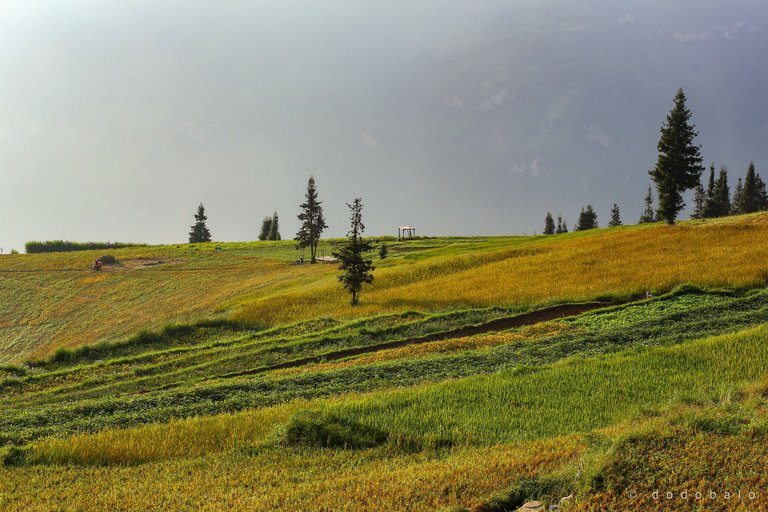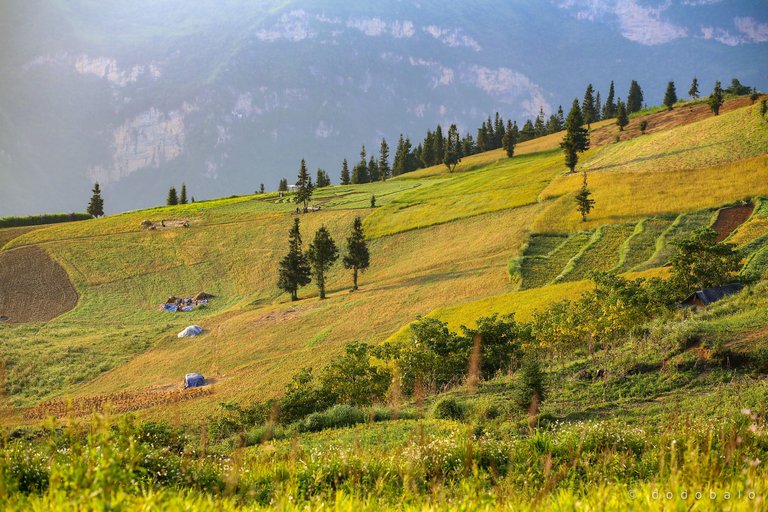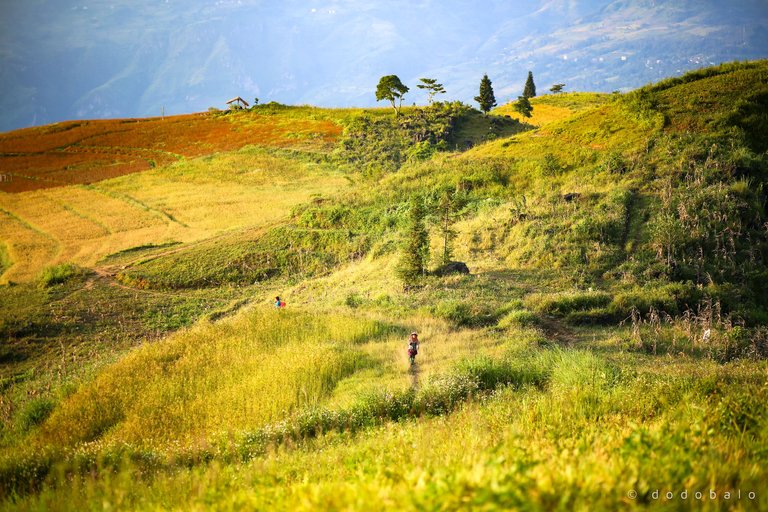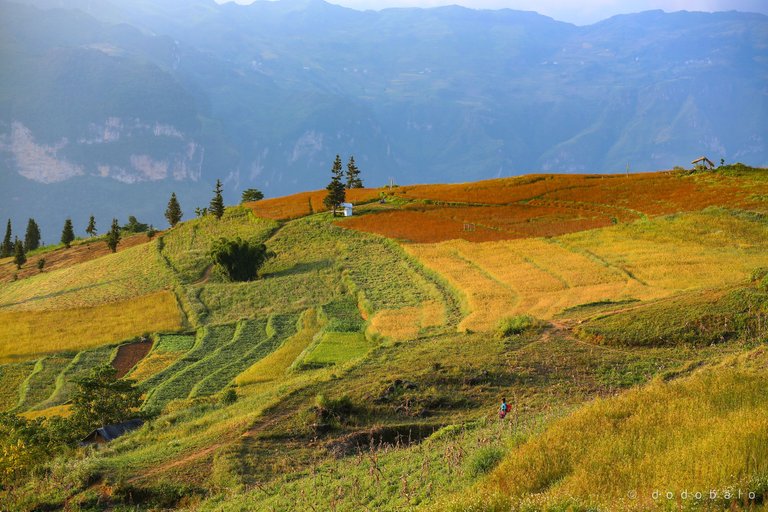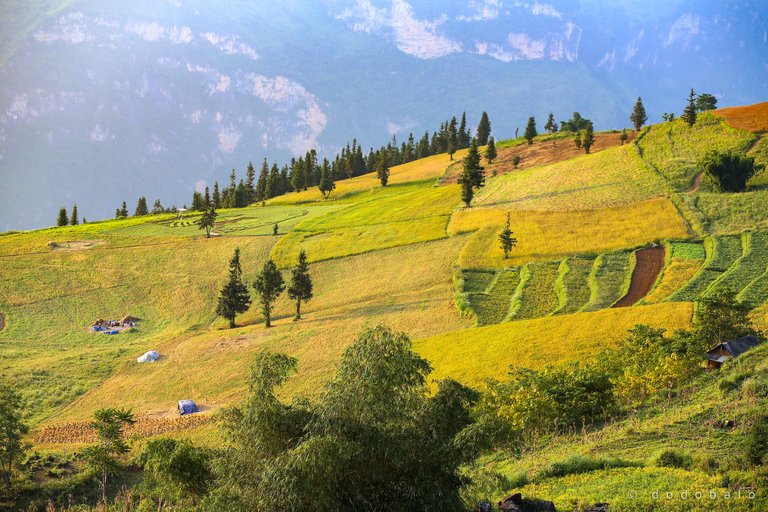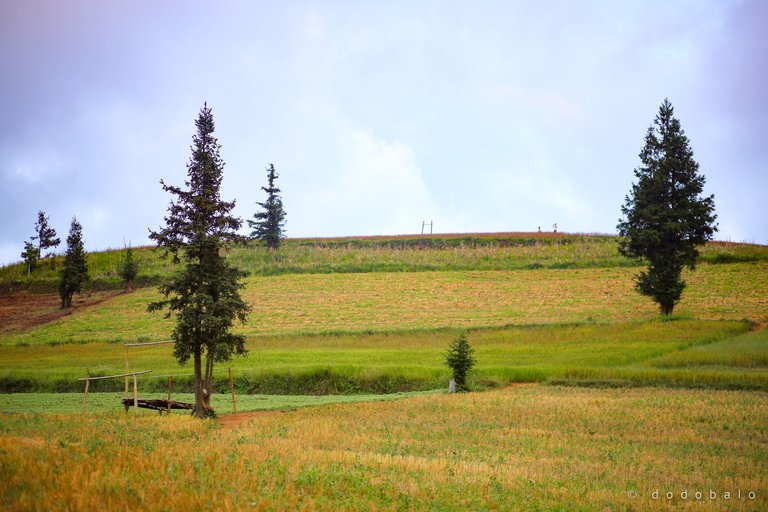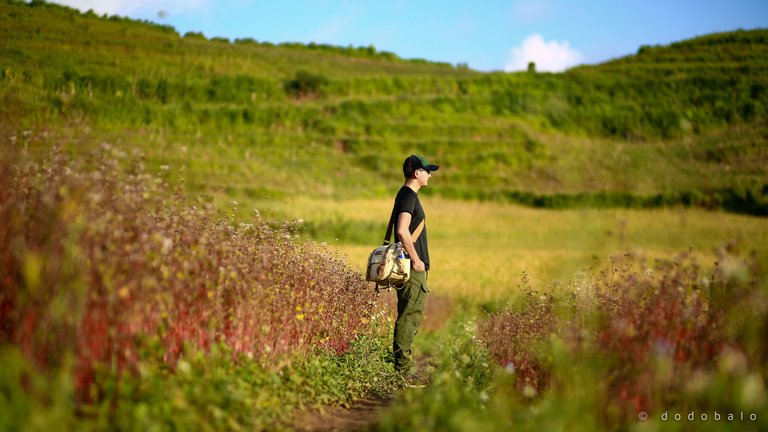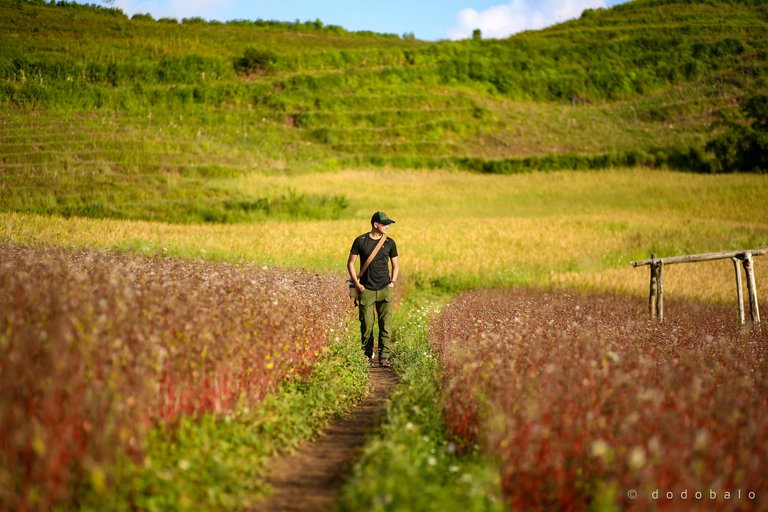 Ethnic minorities mainly living in Suoi Thau steppe are H'Mong. They are gentle, honest and hard-working people. Living in a steppe far away and separate from modern life, people here are forced to work hard. They live a simple life. They make their living mainly by farming and raising livestock. Their life is in harmony with nature associated with land and trees. By the time I was at Suoi Thau steppe, the locals were working in the fields. Despite the hard work, they always kept talking and laughing together. I especially like their upbeat spirit. Look at their costumes, even though they have to work hard in the fields, they are still very beautiful in colorful traditional costumes. They truly live a simple and happy life at a beautiful majestic steppe. I felt so peaceful and refreshing to witness the beauty of the landscape, the optimistic people and breathe the fresh air there. If you have the opportunity to travel to Ha Giang - the northernmost province of Vietnam, do not miss Suoi Thau steppe. I'm sure you will never regret it.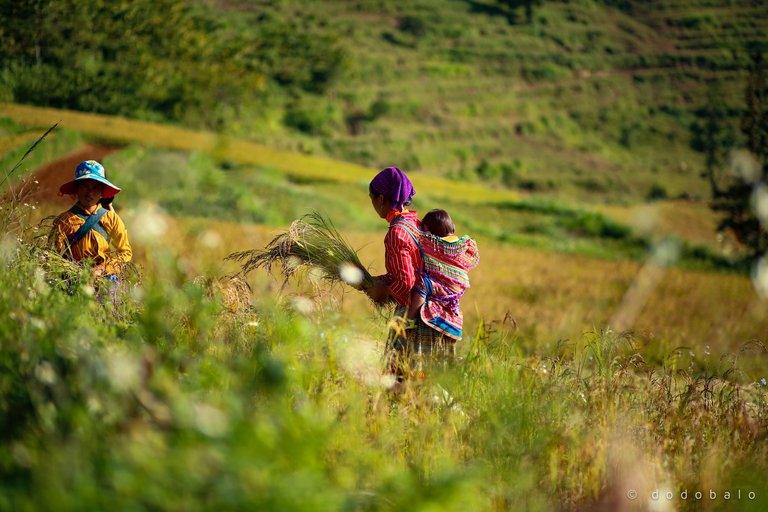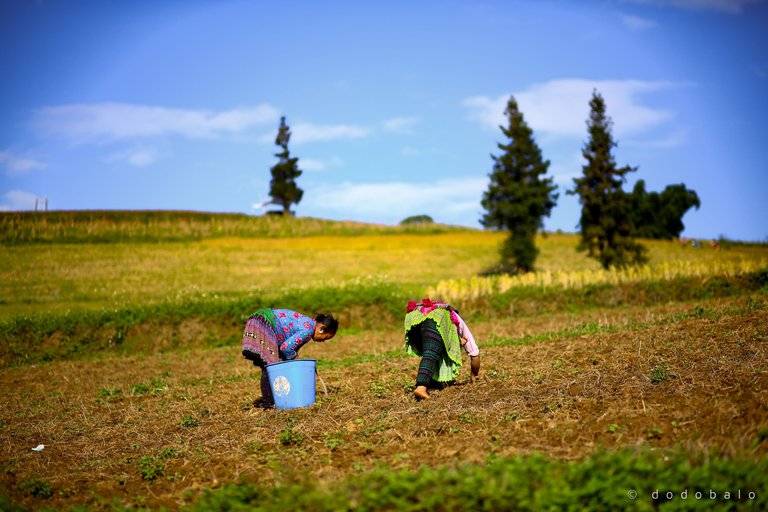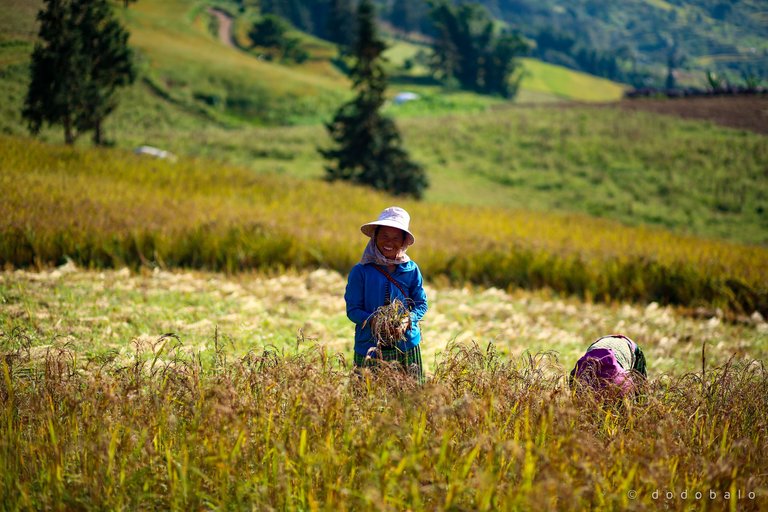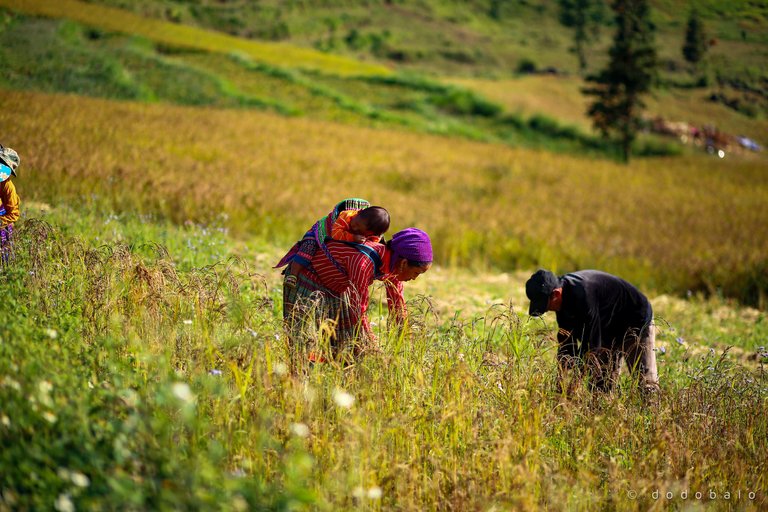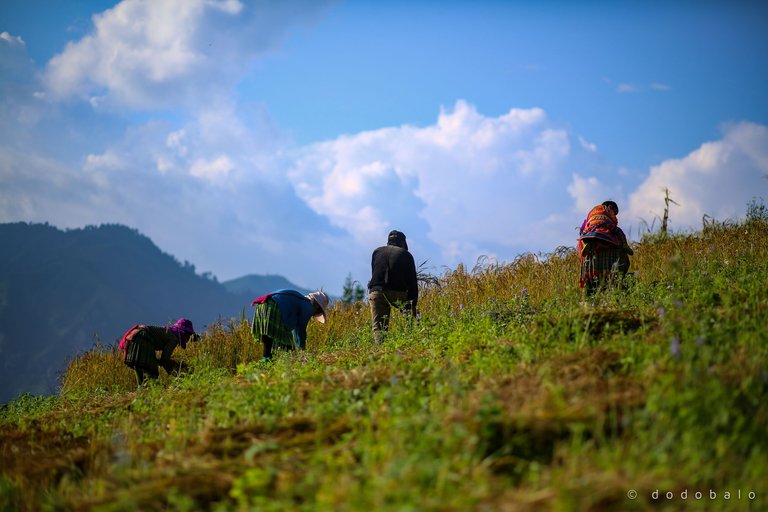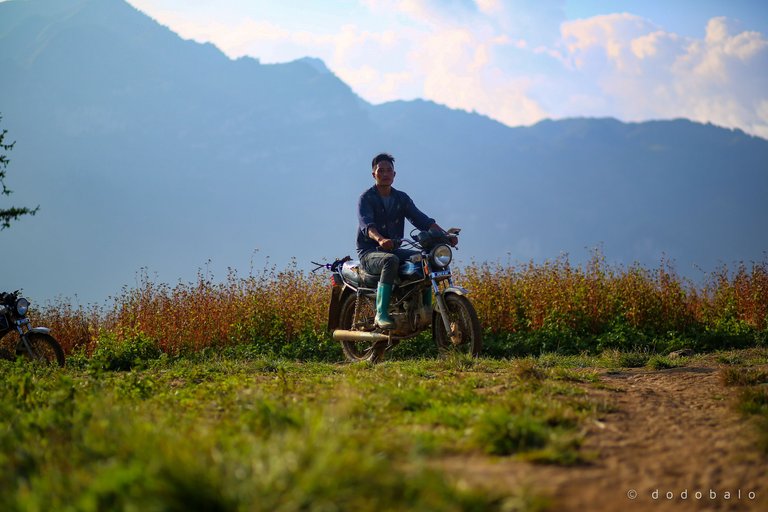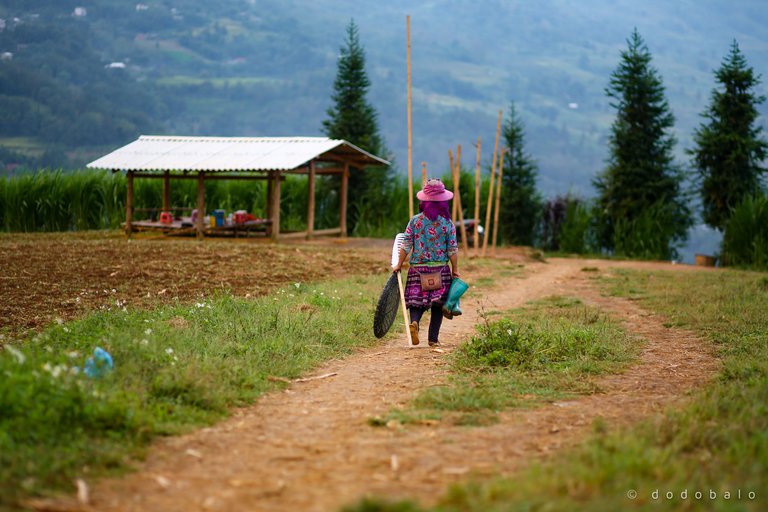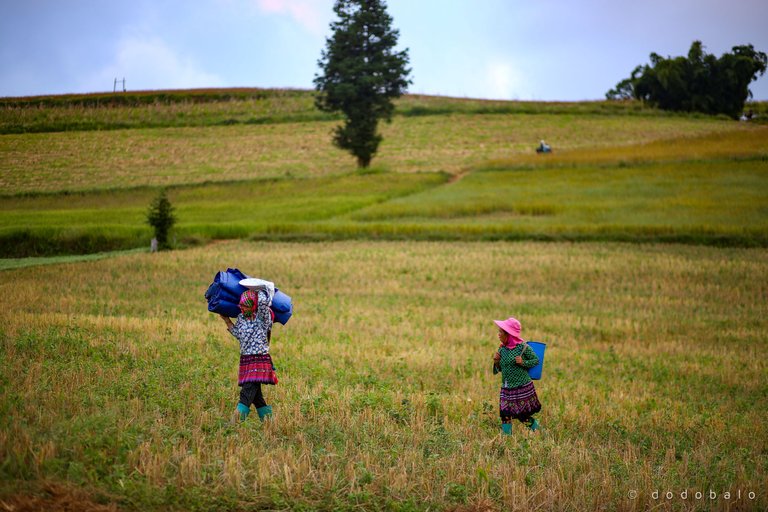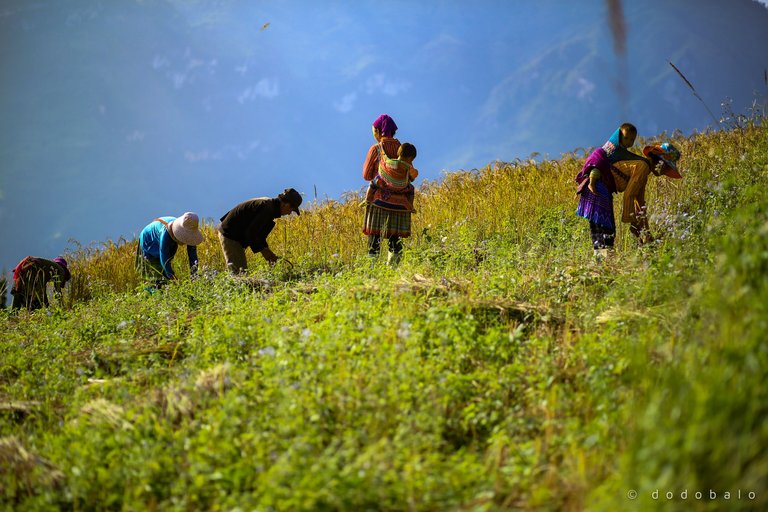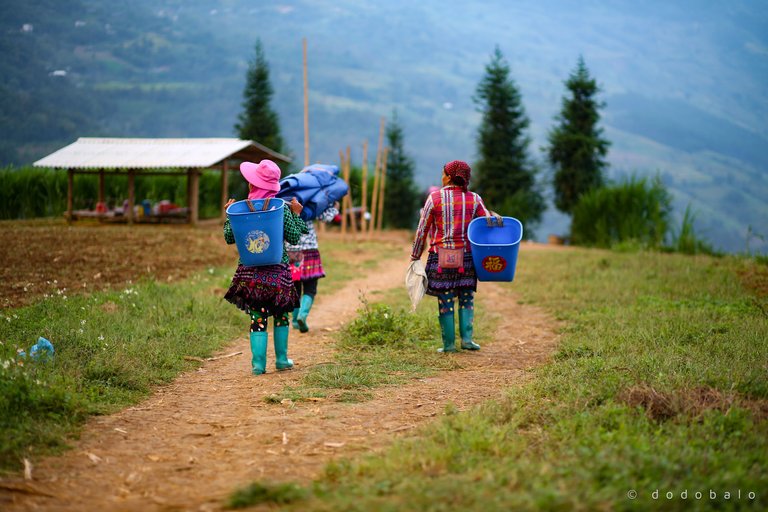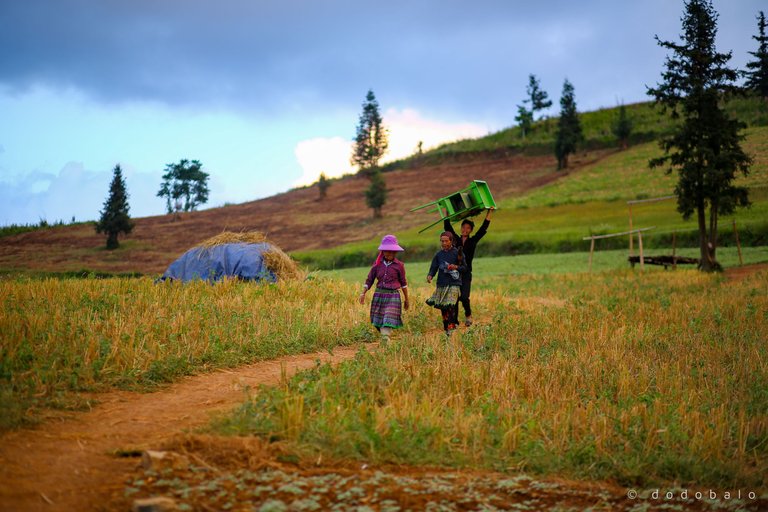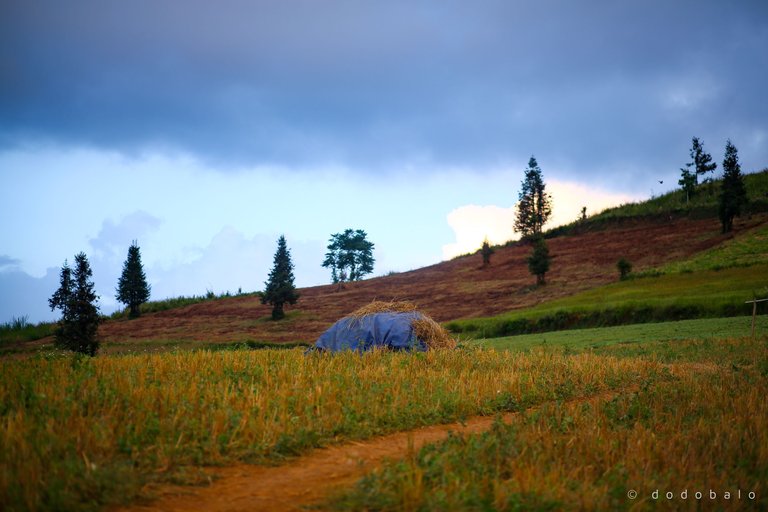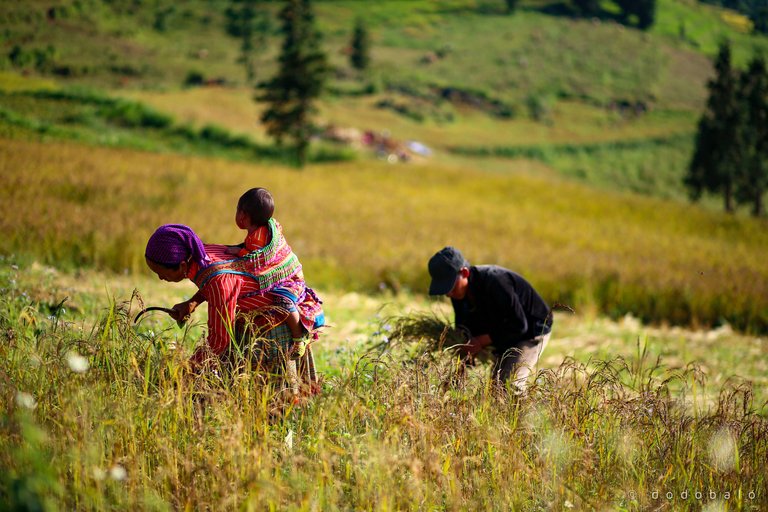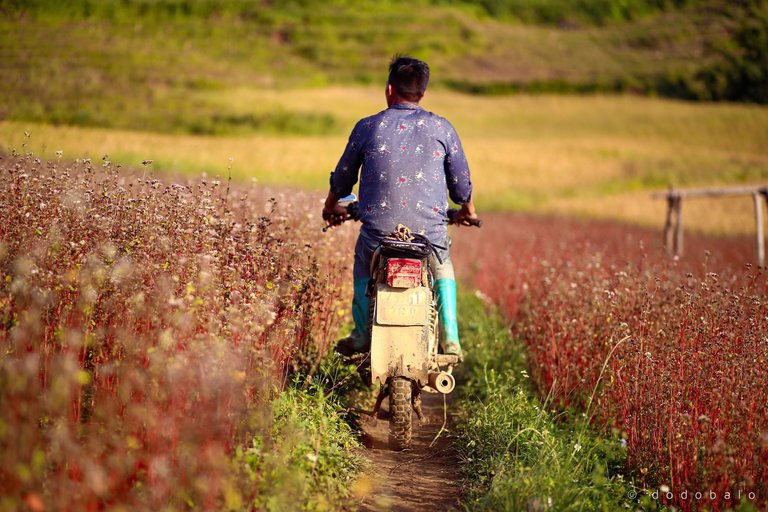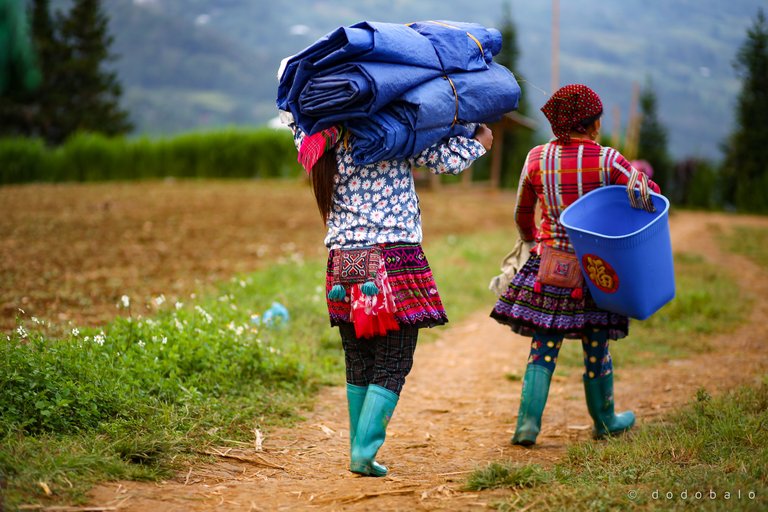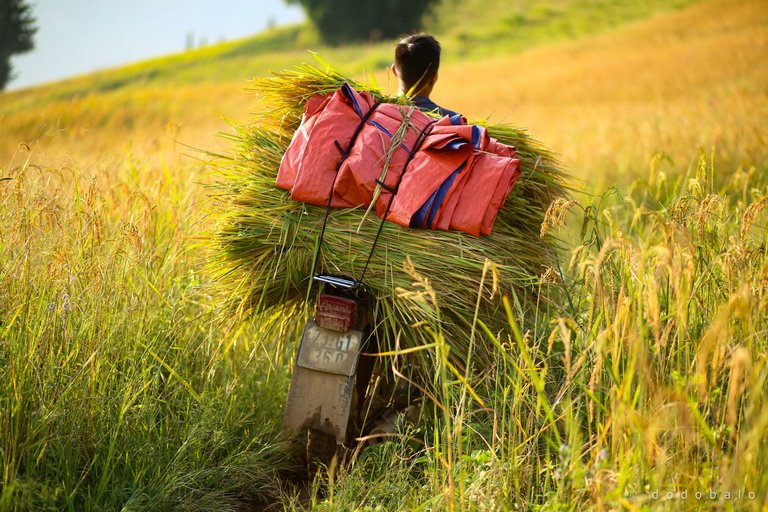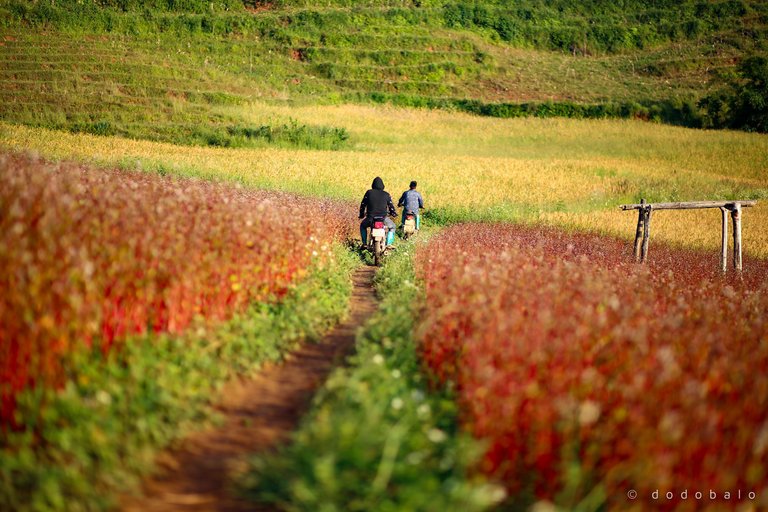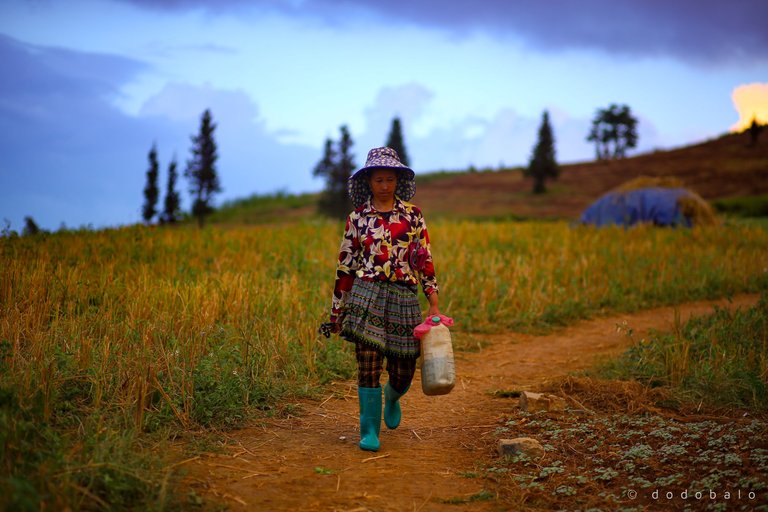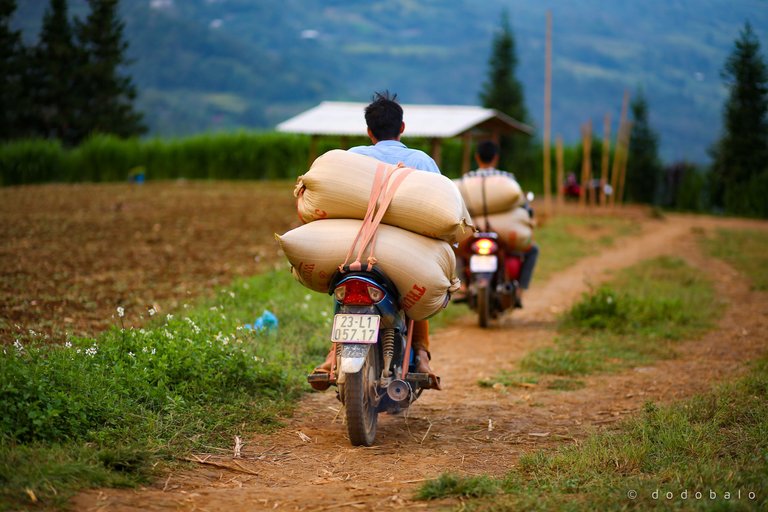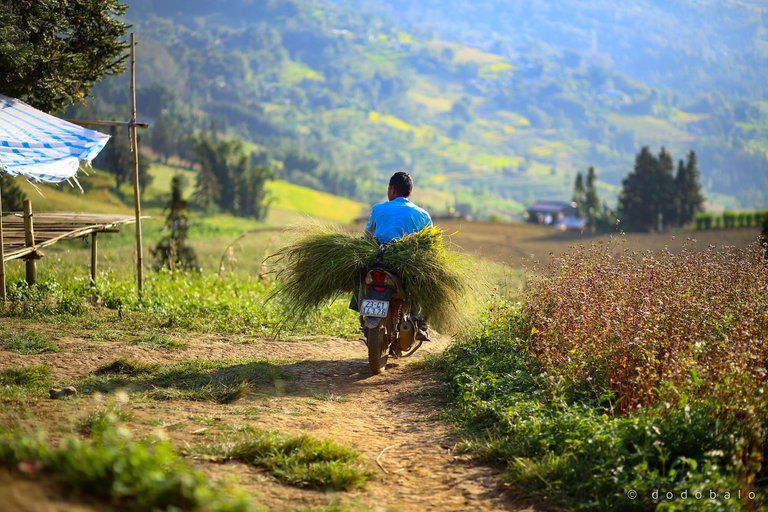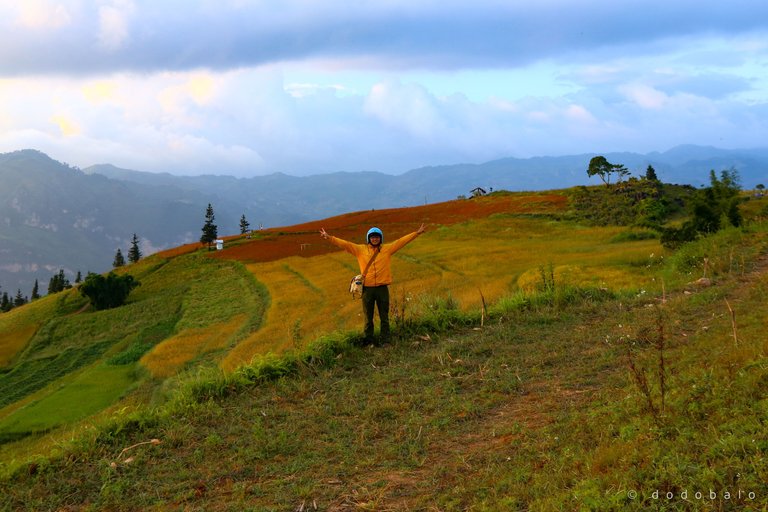 Thank you so much for taking the time to read my post. I hope you had an enjoyable trip with me to Suoi Thau steppe. Wish you a good day!
FIND ME ON:
Blog:
https://www.dodobalo.com/
Facebook:
https://www.facebook.com/Imdodohere
Instagram:
https://www.instagram.com/dodo.balo/
Twitter:
https://twitter.com/dodovietnam1
---
---