Why Are Fan Creations Important for the Success of a Saga and Its Popularity? | OPINION [ENG/ESP]
Hello, friends of Hive! DigitalDicast greets you in a new post for Hive!
A few days ago, I talked about one of the most characteristic problems of Nintendo, the overprotection of its IP's. And it is that Nintendo keeps demanding fan game after fan game and in that post we try to give a reason why this great company does it so often, however, there are other companies that are different in that aspect, such as SEGA, for example, or also Indie developers, such as Toby Fox (Creator of Undertale) or Scott Cawthon (Creator of FNAF)
In this post I want to focus on the creations of the fans, these creations in which they are found: fangames, mods, fanarts, animations and more. Of which the companies give their full support so that these creations can be created without demands of any kind, but... Haven't you asked yourself why?
So today I'm going to explain the: why do I think fan-made games are important to a series' success and popularity?, plus I'll also explain why companies allow this, according to my point of view. So, without further ado, let's start the post!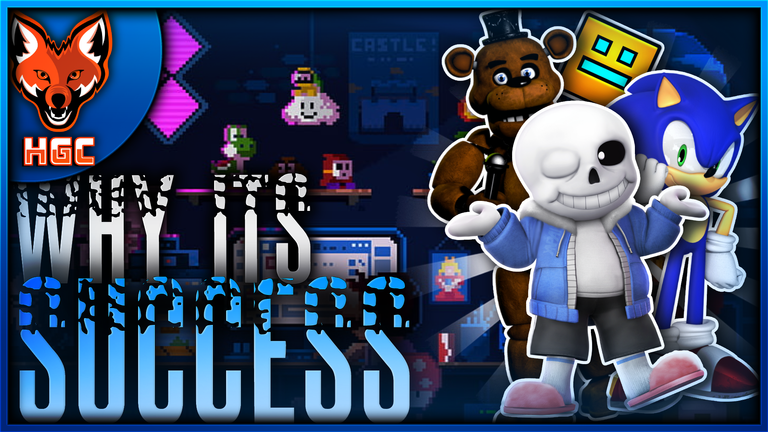 ---

Fans + Community Made Creations = Live Community

Have you ever thought, how do games that do not receive updates or even a new installment continue to be played to this day? Well, it's thanks to the community factor.
And it is that between all these games there is something very similar, part of the content that is in these games are created by the community, simple as that! Just look at Team Fortress 2, Geometry Dash or Gmod which are games which, despite not receiving updates often (or any updates at all, like Geometry Dash), are still played due to the fact that much of the content is made by fans (such as in the two games I mentioned, there are the GD levels and the TF2 workshop).
This also applies to fangames and mods, which also keep a game alive thanks to these fan-developers, such as DST plugins, FNF mods, FNAF fangames or any other franchise.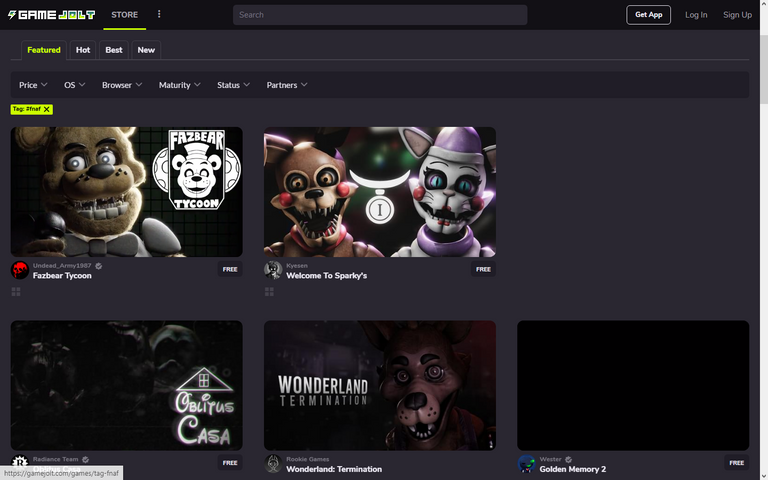 For a game or franchise to remain relevant, the community has to be there, making any kind of creation, be it fangames, fanarts, mods, plugins, translations, skins, animations, and more. Of course, all of this is earned by making a good game or franchise, since without this it is impossible to get a good fan base.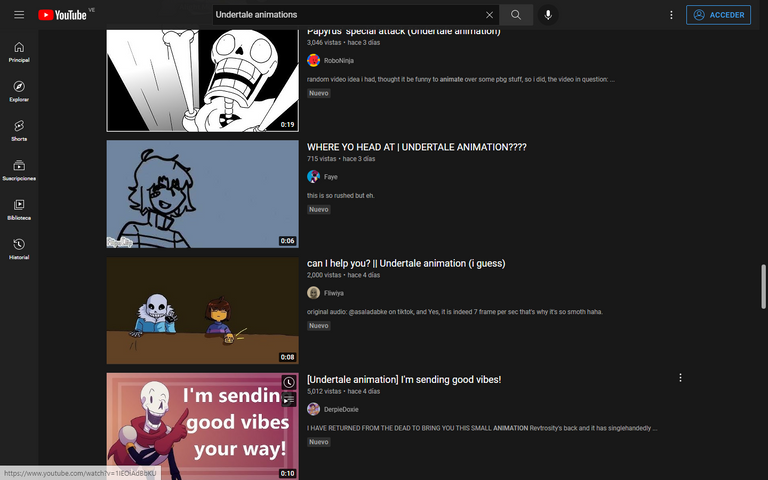 ---

Why Developers/Companies Allow This?

Now let's go with a now classic, but very important question: Why do companies allow games or fan creations to exist? Well, the answer is simple: for money. These companies/developers legally allow fans to create whatever they want because they know that, in the long run, they will benefit from it, not only because it will increase their popularity, but also because it will expand their fan base.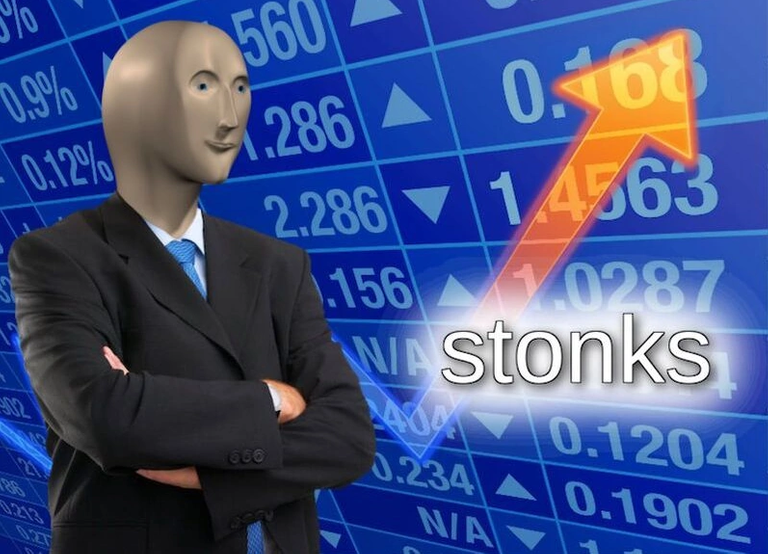 But How will it increase its popularity Well, let's look at this with the example of Sonic. Fans create game after game with the same character, but each one is different from the other, so players get different experiences from each fangame. And, in the end, Sonic is still the same, but with different features from each game, which causes a change in his style, but also makes him more popular because more people will get to know him (in fact, I got to know Sonic thanks to a hackrom made by fans).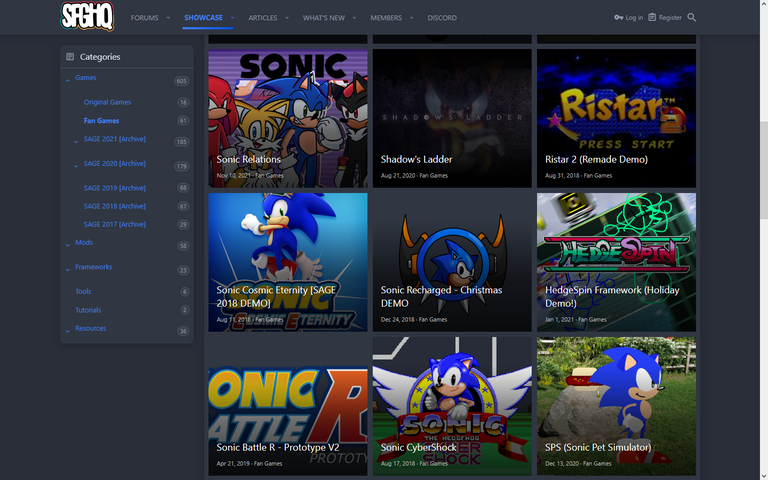 ---

What would happen if you take away the possibility of making Fangames?

But… What would happen if you take away the possibility of making Fangames?, simple. Any.
And it is that fangames will be created no matter what, no matter what you do, and although they would be created less frequently, I would never stop creating them, since there will always be new ideas, new fans and people who want to recover these same projects.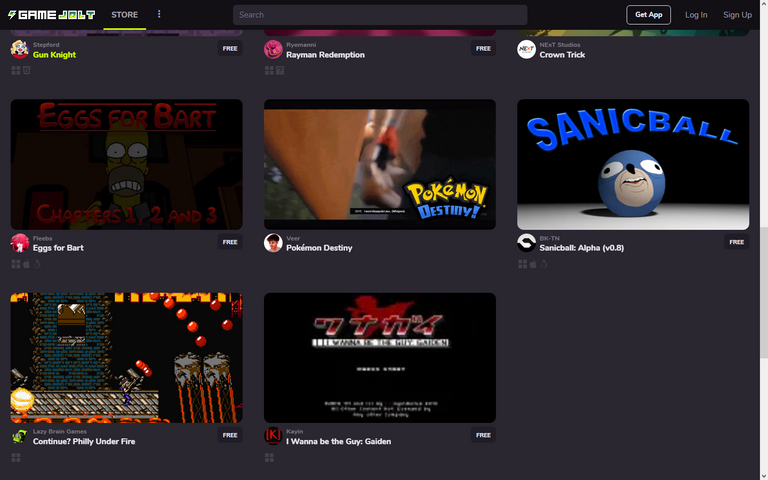 Let's take Pokémon for example, a franchise with more fan-made hackroms, even though Nintendo has demanded many of these fangames and hackroms, they continue to be created despite everything (and very often in fact), is this why? what? Simple, because the fans LOVE this franchise and they love creating these adaptations of the original games, and no matter what Nintendo does, they will continue to be made. Maybe not with the same people, but what will they do, they will do.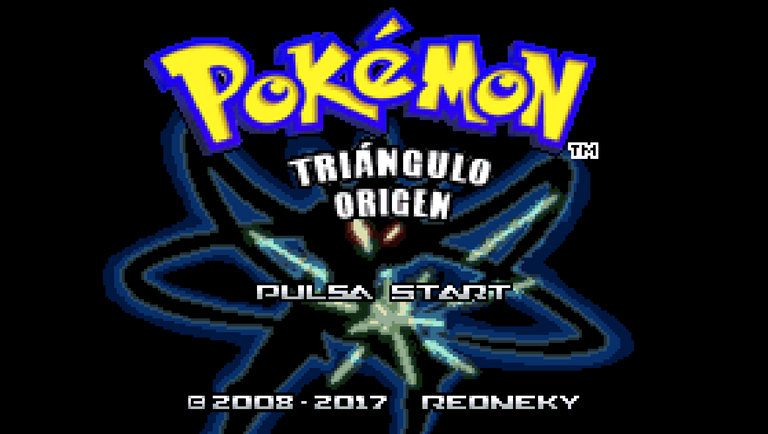 Screenshot taken from my PC | Capture taken from my PC
It is best to let the fans make their adaptations and creations based on these franchises as long as they do not generate economic profit and are old games, since this will benefit them in the long run and, in addition, everyone wins (companies with popularity and good fame and fans with new experiences to discover)
---

Conclusion

Despite everything, the large number of fangames and things that are being created is something that videogames will always have, and I think it's a good thing, a very good thing. Since it stimulates even more the fanaticism for the franchises and also the creativity itself. If you have another opinion, I invite you to share it in the comments.
I hope you liked this post, And also, if you want to receive more posts like this, make sure to follow this blog, we publish new posts every 3 days! So, without further ado, see you in the next post!
---

---
Banners, dividers and subtitles made in canvas by me
Translated from DeepL
Article made on Gamehag and re-uploaded here on Hive, I am verified by Hive Watchers.
Avatar (DigitalDicast) created on Picrew page, page to create OC (original characters) my avatar was created in Russa's avatar creator
---
---
---
VERSIÓN EN ESPAÑOL
---
---
---
¡Muy buenas, amigos de Hive! ¡Les saluda DigitalDicast en un nuevo post para Hive!
Hace unos días, hablé sobre uno de los problemas más característicos de Nintendo, la sobre protección de sus IP's. Y es que Nintendo se la pasa demandando fan game tras fan game y en ese post intentamos dar una razón del porqué esta gran empresa lo hace tan a menudo, sin embargo, hay otras empresas que son diferentes en ese aspecto, como por ejemplo SEGA, o también desarrolladores Indie, como Toby Fox (Creador de Undertale) o Scott Cawthon (Creador de FNAF)
En este post me quiero centrar en las creaciones de los fans, estas creaciones en las cuales se encuentran: fangames, mods, fanarts, animaciones y más. De las cuales las empresas da su total apoyo para que estas creaciones puedan crearse sin que haya demandas de ningún tipo, pero… ¿No te has preguntado el porqué?
Así que el día de hoy explicaré el: ¿por qué creo que los juegos hechos por fans son importantes para el éxito de una saga y su popularidad?, Además de que también explicaré por qué las empresas permiten esto, según mi punto de vista. Así que, sin más que decir, ¡empecemos con el post!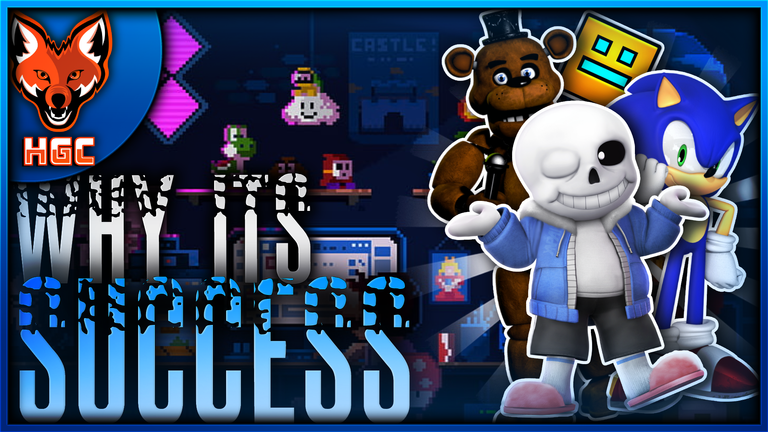 ---

Fans + Creaciones Hechas Por la Comunidad = Comunidad Viva

Te has puesto a pensar, ¿Cómo juegos que no reciben actualizaciones o tan siquiera una entrega nueva, siguen siendo jugados hasta el día de hoy? Pues es gracias al factor comunidad.
Y es que entre todos estos juegos hay algo muy similar, parte del contenido que hay en estos juegos son creados por la comunidad, ¡así de simple! Solo mira a Team Fortress 2, Geometry Dash o Gmod los cuales son juegos que, a pesar de que no reciben actualizaciones a menudo (o de plano ninguna actualización, como Geometry Dash), siguen siendo jugados por el hecho de que gran parte del contenido es hecho por los fans (como por ejemplo, en los dos juegos que mencioné, están los niveles de GD y el workshop de TF2).
Esto también se aplica a los fangames y mods, los cuales también mantienen un juego vivo gracias a estos fans-desarrolladores, como podrían ser los plugins de DST, los mods de FNF, los fangames de FNAF o de cualquier otra franquicia.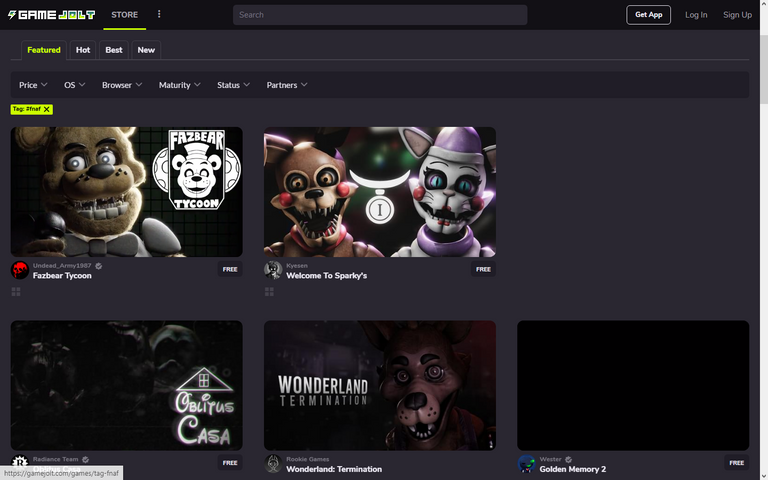 Para que un juego o franquicia siga siendo relevante, la comunidad tiene que estar allí, haciendo cualquier tipo de creación, sea fangames, fanarts, mods, plugins, traducciones, skins, animaciones y más. Claro, todo esto se gana haciendo un buen juego o franquicia, ya que sin esto es imposible conseguir una buena base de fanáticos.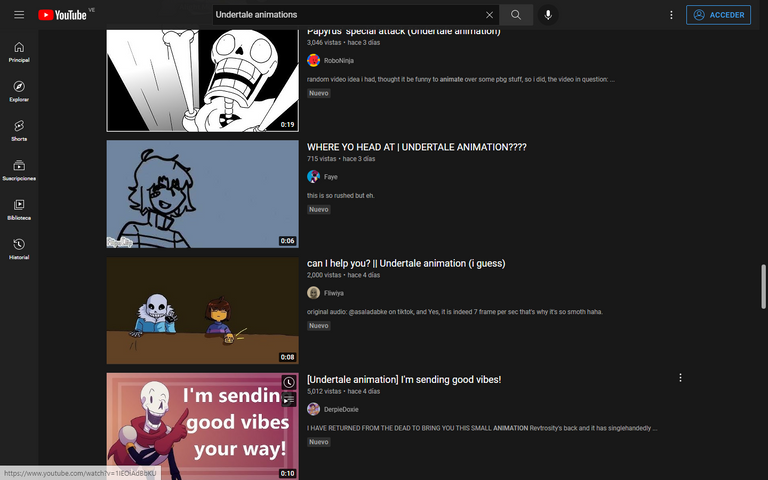 ---

¿Por qué Los Desarrolladores/Empresas Permiten Esto?

Ahora vayamos con una pregunta ya clásica, pero muy importante: ¿Por qué las empresas permiten que existan juegos o creaciones de fans? Pues la respuesta es sencilla: por dinero. Estas empresas/desarrolladoras permiten legalmente que los fans creen lo que quieran porque saben que, a largo plazo, se beneficiarán con ello, no solo porque aumentará su popularidad, sino también porque ampliará su base de fans.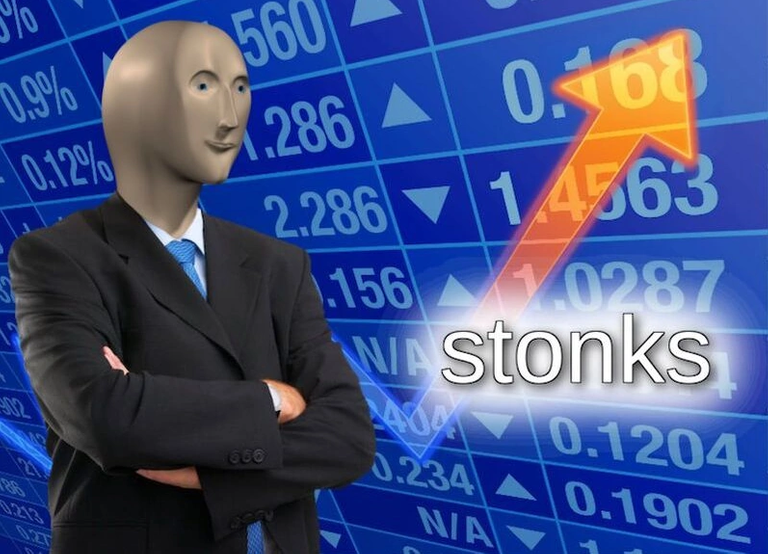 Pero, ¿Cómo va a aumentar su popularidad? Bueno, veamos esto con el ejemplo de Sonic. Los fans crean un juego tras otro con el mismo personaje, pero cada uno es diferente del otro, por lo que los jugadores obtienen experiencias diferentes de cada fangame. Y, al final, Sonic sigue siendo el mismo, pero con características diferentes de cada juego, lo que provoca un cambio en su estilo, pero también que sea más popular porque más gente lo conocerá (de hecho, yo conocí a Sonic gracias a un hackrom hecho por los fans)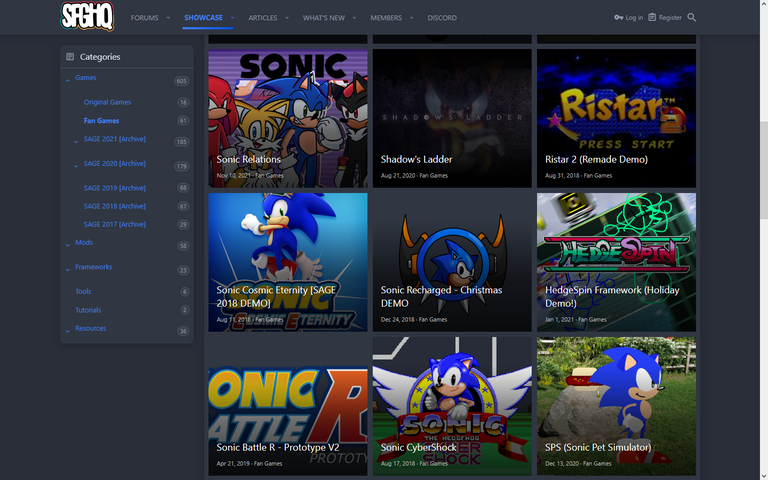 ---

¿Qué pasaría si les quitas la posibilidad de hacer Fangames?

Pero… ¿Qué pasaría si les quitas la posibilidad de hacer Fangames?, simple. Nada.
Y es que los fangames se crearan sin importar qué, no importa que es lo que hagas, y si bien se crearían con menos frecuencia, no pararía jamás la creación de estos, ya que siempre habrá nuevas ideas, fans nuevos y personas que quieran recuperar estos mismos proyectos.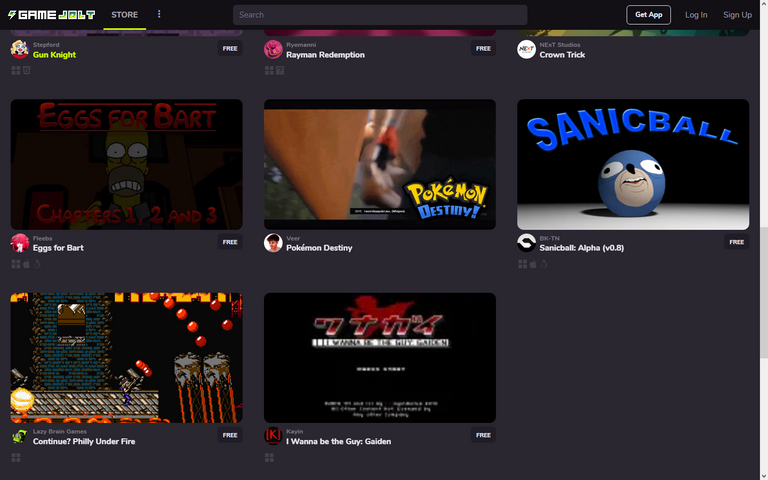 Tomemos de ejemplo a Pokémon, una franquicia con más hackroms hechos por fans, a pesar de que Nintendo ha demandado muchos de estos fangames y hackroms, se siguen creando a pesar de todo (y con mucha frecuencia de hecho), ¿esto por qué? Simple, porque los fans AMAN esta franquicia y les encanta crear estas adaptaciones de los juegos originales, y no importa lo que Nintendo haga, se seguirán haciendo. Tal vez no con las mismas personas, pero de que se harán, se harán.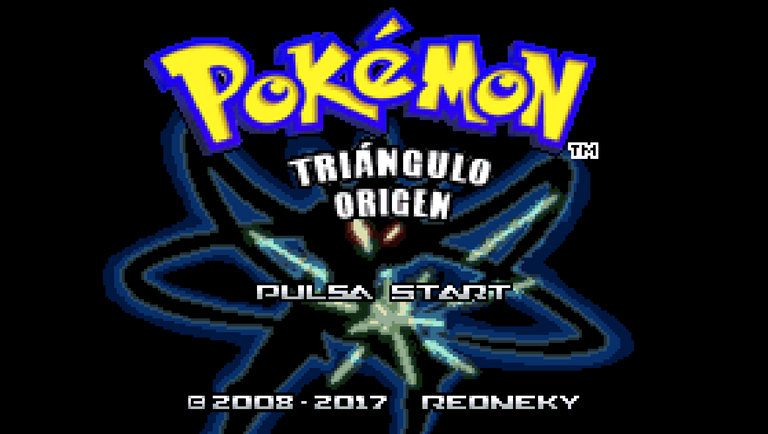 Screenshot taken from my PC | Captura sacada de mi PC
Lo mejor es dejar que los fanáticos hagan sus adaptaciones y creaciones basadas en estas franquicias siempre y cuando no generen beneficio económico y sean juegos antiguos, ya que esto les beneficiará a la larga y, además, todos ganan (las empresas con popularidad y buena fama y los fans con nuevas experiencias por descubrir)
---

Conclusión

A pesar de todo, la gran cantidad de fangames y cosas que se están creando es algo que los videojuegos siempre tendrán, y creo que es algo bueno, muy bueno. Ya que estimula aún más el fanatismo por las franquicias y también la creatividad en sí. Si tienes otra opinión, te invito a que la compartas en los comentarios.
Espero te haya gustado este post, Y también, si quieres recibir más posts como este, asegúrate de seguir este blog, ¡publicamos nuevos posts cada 3 días! Así que, sin más que decir, ¡nos vemos en el siguiente post!
---

---
Banners, dividers and subtitles made in canva by me
Translated from DeepL
Article made on Gamehag and re-uploaded here on Hive, I am verified by Hive Watchers.
Avatar (DigitalDicast) created on Picrew page, page to create OC (original characters) my avatar was created in Russa's avatar creator
---
---