INTRODUCTION: WELCOME TO HIVE!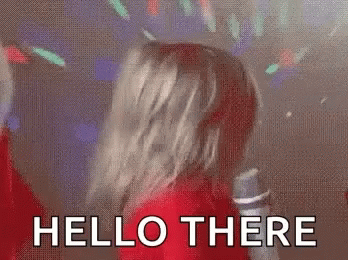 Hola. It's a great day, don't you think? I know I do. I'm going to start by saying a little about me.
Although my profile has my words in the best of details, I believe more would be appreciated.
I do love to read at my spare time about anything; finance, mythology, psychology even a little bit of astronomy. Most of all I do a lot of music. Lots and lots of music. I bet i know more than half the songs on your playlist.
HOW DID YOU FIND HIVE?
Hive found me to be honest. I was just sitting down in the office like every normal person when a certain chubby man waltzed in all rainbows and sunshine and guess what? He started talking crypto! At first, I was startled at how we went from talking about writing to block chain so fast but then i understood that i could make more; be more. It was like the boost i needed to do something.
WHAT DO YOU HOPE TO GAIN FROM THIS PLATFORM?
Alot. It might seem weird but i already drafted a two year plan and wrote down certain goals. I like to walk with vision and this platform seems like a whole new world to me. I mean, I'm scrolling through and I'm stumbling across new topics and terminologies that have zero effect on my brain because I don't understand them. To me, however, this is the beginning and just like Adam in the garden of Eden, I'm ready to take on new responsibilities.
ADVICE?
I am not one to shun correction. I do love being corrected because i feel it enhances the person you're supposed to be and kills the person you're not. So why not? I do like to learn because no matter how painful the truth is, a future without it is no better!
---
---