MY ENTRY FOR "CRIME AT A YOUNG AGE", W9E1 CONTEST IN HIVE LEARNERS | By @deimage
---
Hello Hive learners, how are you today ?, i hope everything is good and everyone keep exciting to following the Contest in Hive Learners.
---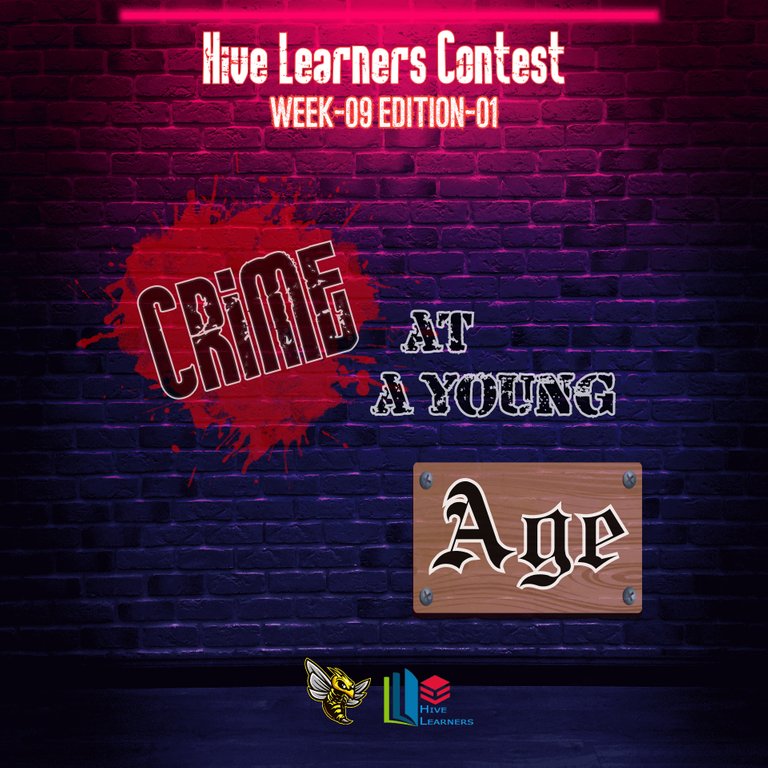 Edited from Logo Maker app

The 8th week was successful and there were many participants in the contest in the 8th week. And this time we are going into week 9 and this is what every member of Hive learners is waiting for.
In the discussion of the contest this time and in accordance with what has been explained, namely with regard to juvenile delinquency that often occurs. I think there are many causes and factors that influence it, and there are several reasons why they commit crimes. Let's see my discussion about this.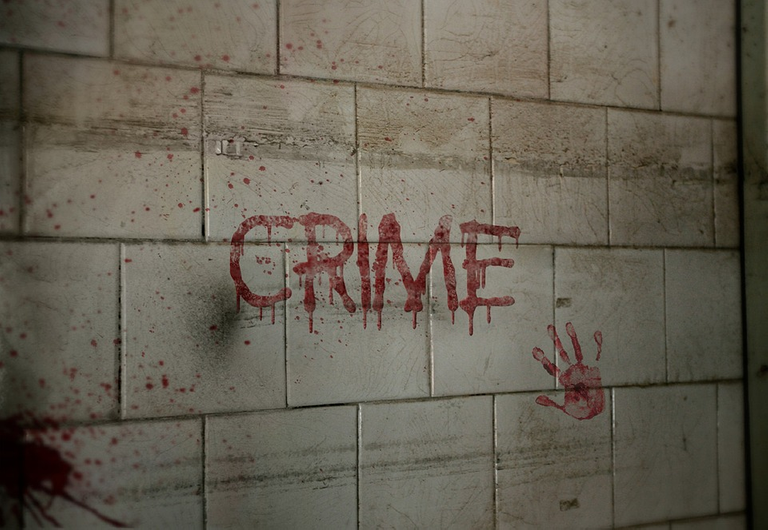 Source
---
In essence, crime can be concluded as an activity carried out by a person or group with the aim of their own interests and the effect of their actions is the resulting loss to their victims. All countries in this world agree that crime is an act that must be abolished, but the more it is eradicated, instead of getting lost, it is getting worse. Crime is also a threat to innocent civilians and therefore many people condemn various crimes of any kind.
Crime already exists in every human being and we just need to awaken it. For some people, Crime is something that is forced to be done with consideration and a dead end of the way out, but for some others Crime is a thing that is very enjoyed and is a shortcut so that the goal is achieved without concern for the harm to others.
Criminal acts do not look at the aspects of the activities they carry out, these criminals can commit crimes anywhere and in any form. There are many loopholes for them to carry out their actions, therefore criminal cases are a matter for the police and for that the police are formed.
---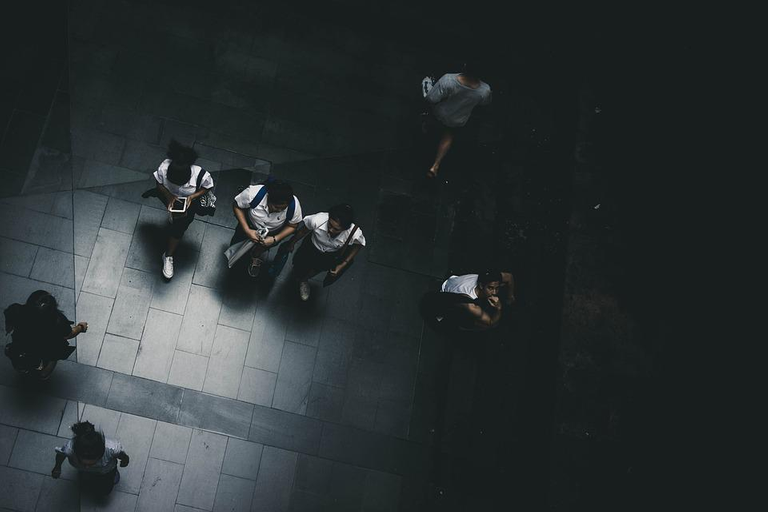 Source
---
Crimes are indeed very difficult to investigate because the perpetrators are very skilled at tricking various parties who they think will threaten their criminal actions. Criminal acts are usually carried out by experienced adults and this is already very inconvenient, especially when criminal acts are carried out by teenagers who are still in their productive age.
A teenager is an important asset for the work they do, they can do some things that may be impossible for adults to do. Therefore, it is possible that the pay they receive for committing criminal acts is relatively high. But this is really regrettable because teenagers should build their country and make their parents proud, not help criminals.
Criminals also really like to recruit new members in the form of teenagers who are still productive because they know that the more these teenagers are honed, the more proficient they will be in doing a coordinated job.
---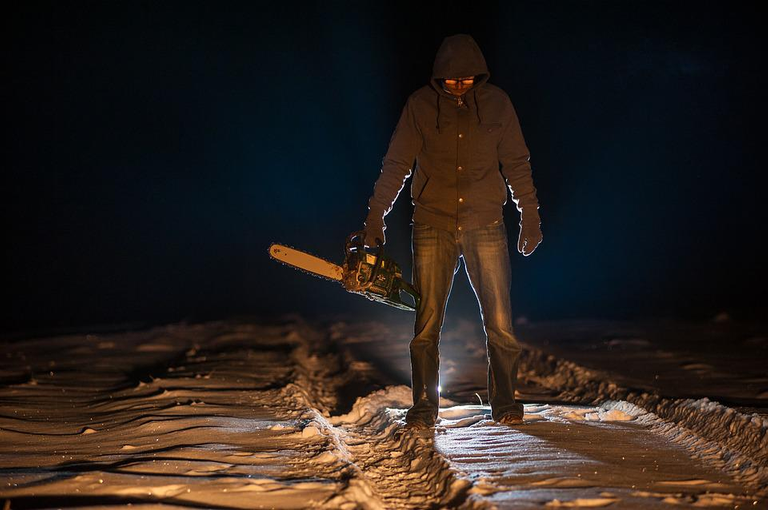 Source
---
For me, a crime committed by a teenager is a dangerous thing and will have a bad effect in a social environment. The crimes committed by the teenagers really disturb the order and the atmosphere of the area they live in, and I think there must be someone who will be responsible for the destruction of the future of these teenagers.
In my opinion, the increase in juvenile crime stems from their environment, life, and characteristics. Every teenager actually has their own mindset about something and the steps they take in solving a problem, but what is called a teenager, they are still unstable and easy to be influenced by the lure of money pleasure and extravagance. Adolescence is an age that is very fond of pleasure and spree, therefore usually if someone commits a crime when they are still a teenager, they will regret their actions by themselves in old age.
The desire for these sprees must be supported by a good economy from their families and of course this is a problem for both of them. Some teenagers make their own money while pursuing their education, it is a tiring thing of course. Because they feel tired of it, they will usually choose a shortcut in order to achieve what they want, namely Criminal. The internal factor of their association is also a trigger that makes them fall prey to seductions and join other criminal groups to take action. Some of these things are very influential on a teenager who is still unstable and these things can affect them quickly.
Sometimes families are not harmonious and these teenagers often see domestic violence traumatizing them and turning into psychopaths, of course this affects them psychologically without going through environmental factors. For this reason, things like this must be considered seriously if we want to form a teenager to become a pride and a good person.
---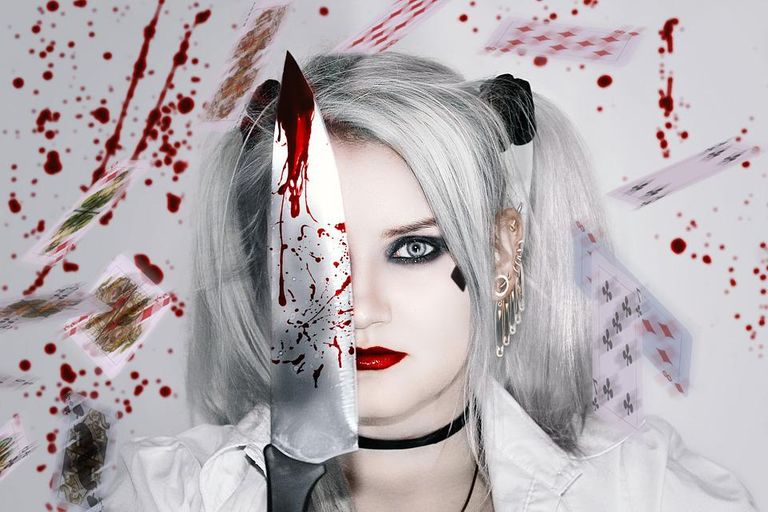 Source
---
As the saying goes "Prevention is better than cure", and it really fits this problem.
Teenagers are children who are starting to grow up, therefore we should keep them from falling into the valley of evil. A teenager who is too much pressure is the forerunner to become a criminal in the future and that is a sure thing, therefore, a teenager must be directed in a more positive direction by combining it with hobbies and work they enjoy.
A teenager also needs attention from his parents, not only materially but also the love they should receive in his family environment. They also need to do more productive things so that they have meaningful activities, with them being involved in positive activities, of course they will also choose a positive environment so that there are people who support the activities they do.
For teenagers who have already chosen the wrong path, we can't do much but take them to rehab or a psychiatrist, but that doesn't mean they don't have the opportunity to return to the right path, of course they can, but full control over it held by them alone and we only as a support for them.
What we can do is provide support little by little and also try to influence them with all things that smell positive so that they want to leave their dark world. Teenagers will obey what their families say, therefore correcting and making them get along with their families is one thing that can be done as well.
Through this post, I hope that there are no more teenagers out there who become criminals and that they may become the pride of their country, environment, and family through whatever they do.
I remember very well about words of wisdom from our first President Soekarno, he said "He needs 100 old mans to be able to uproot a mountain from its roots, but he only needs 10 Youths to frighten the world".
Such is the power of Youth, and it is a very valuable asset.

Those are some of my opinions about crime at a young age, I hope young people can avoid all kinds of evil regardless of the conditions, there is no word for "no other choice", everything must have a way as long as there is a will.
I hope this can motivate the young people out there, keep the spirit to join the contest, and see you in another contest post.

My Special Thanks to :
I'd like to invite my friends to following this contest :
@nilahayati
@mnurhiver
@arasiko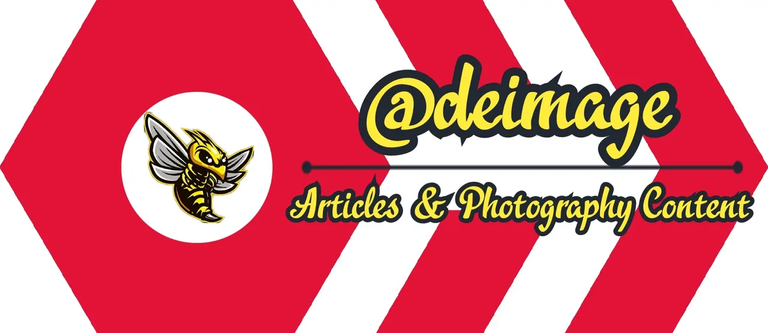 ---
---