D.Buzz Community Highlight: @teerawith
---
D.Buzz Community Highlight of the Week
@teerawith
---
Hello, friends!
The Road and the Sky are the same. They are both long and winding, and they both lead to places unknown. But the difference is that the Road is made of concrete and the Sky is made of air. The Road is full of cars and the Sky is full of birds. The Road is straight and the Sky is curved. The Road is for walking and the Sky is for dreaming.
Something nice about the long road drives is, The natural scenery you see when driving can be quite relaxing. It can be a great way to unwind after a long day or week. If you're feeling stressed, try taking a drive and taking in the sights. You may find that it helps you to relax and clear your mind.
Further, when you drive off the beaten path a little into the countryside things get more colorful. Such as there's something about a sunset in the countryside that just can't be beaten. The colors are so vivid and the air is so fresh. It's the perfect time to take a stroll and enjoy the natural beauty that surrounds us.
Today our community highlight enjoyed driving places and capturing the vivid wonders that the world offers us.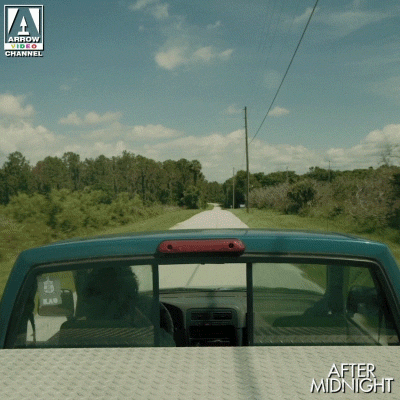 Open roads and open adventures to explore!
---
We like to believe that D.Buzz is more than just a Dapp - it's a community. It is a community of people with a passion for crypto, censorship-resistant content, engagement, and spreading their message.
---
We see you, and we love you all.
---
To give back and express our thanks, we highlight someone every Thursday from our community in a post across social media. They will be listed as a 50% beneficiary in the post as a way to say thanks!
---
Today, we would like to celebrate @teerawith!
---
The world is a beautiful place and there are so many amazing things to see. Sometimes it's hard to take it all in and appreciate all the beauty around us. That's why taking photos of nature and scenery is such a great way to capture the moment and remember the beauty of the world we live in, just like @teerawith does with each and every one of their posts.
@teerawith, joined Hive in June of 2018. Since then they have been sharing a bit of their life with us and documenting their travels down the long road of life.
One of the main things we appreciate about @teerawith is the photos of life they capture. The photos from their drives, the clouds, lanterns, and more. Captured from a perspective of love and curiosity. Beyond taking nice photos of moments worth keeping, they are also overall just nice persons that are good to know.
So, for all these reasons and more we wanted to highlight them today in this post.
If you are not a follower of @teerawith yet, we suggest you change that click the following on their blog page.
@teerawith, we see you and have thanks for the time you put into your posts and the stories you tell. Please keep posting and stay safe!
Thank you all, and see you soon!
---
We strive to have a fun and neutral stance on topics. If you have any concerns with the content, please contact @jacuzzi who writes and generates the content for our articles, or the @dbuzz team for clarification.
---
Join us on Discord at https://discord.gg/BKg5Ptg9ss

---
---