Kampoeng Pulau Darut
This morning I took a walk to enjoy the atmosphere of my hometown, and I will give the atmosphere that I got while I was here, at "Kampoeng Pulau Darut".
---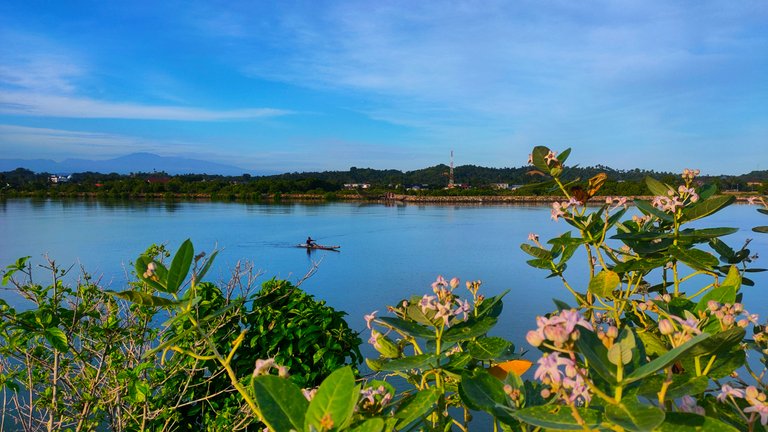 ---
What is Pulau Darut
PULAU DARUT is a very small island located in my village namely Pusong Baru Village, Banda Sakti District, Lhokseumawe City, Aceh - Indonesia. Why is it called PULAU DARUT ? PULAU means in Indonesian is Island and DARUT is the name that the Acehnese call the name of an insect which means grasshopper. So it is called PULAU DARUT because here there are many grasshopper insects that live on this island, not only grasshoppers, here are also many types of insects such as butterflies, dragonflies, and many other types of insects.
At that time I was standing in a cafe shop that could see this PULAU DARUT . I didn't go to the island, but my goal was to enjoy the morning sun in the cafeteria rising from there. This morning the sunrise didn't really support me to take photos today, maybe this was because the weather was in the rainy season, it could be because today I was a bit late getting this sunrise so the sun had risen higher.
PULAU DARUT is not far from my house, that is only 1 km away from my house. Every morning when I start to go to work I always see a scene like this. But I'm trying to share this view with my friends on Blog Hive in the community my love, namely "haveyoubeenhere". Most of the friends who make posts in this community come from outside the area which shows the extraordinary scenery of other regions. This time I can only display my region because my region or country is not far from beautiful countries.
shooting photo from the corner of a cafe shop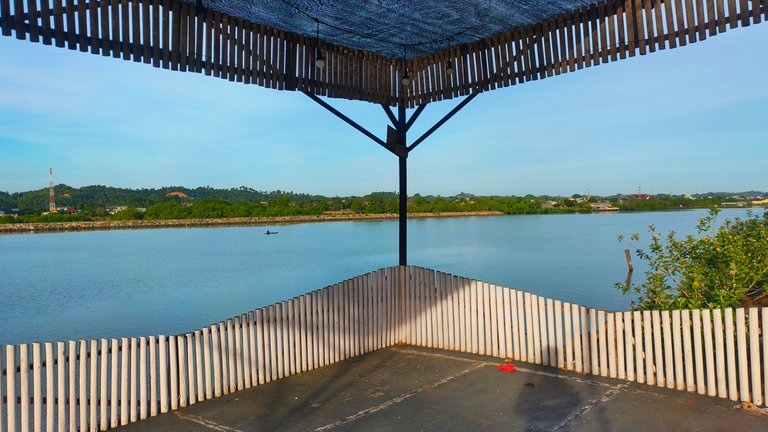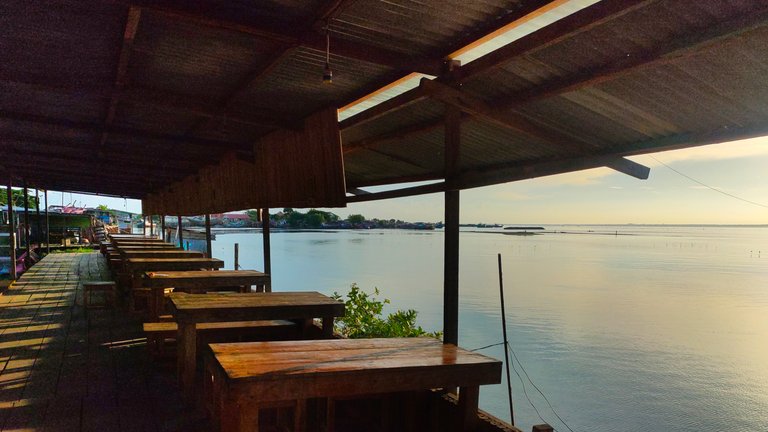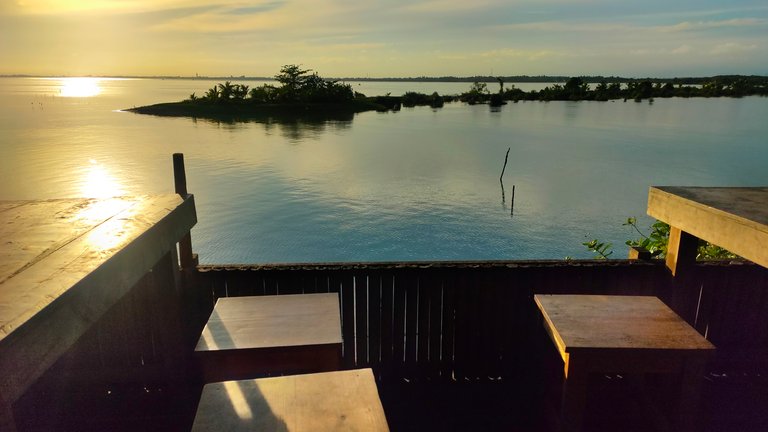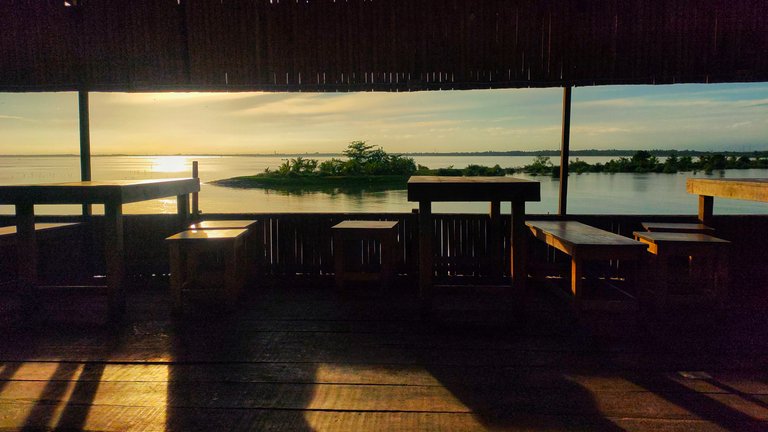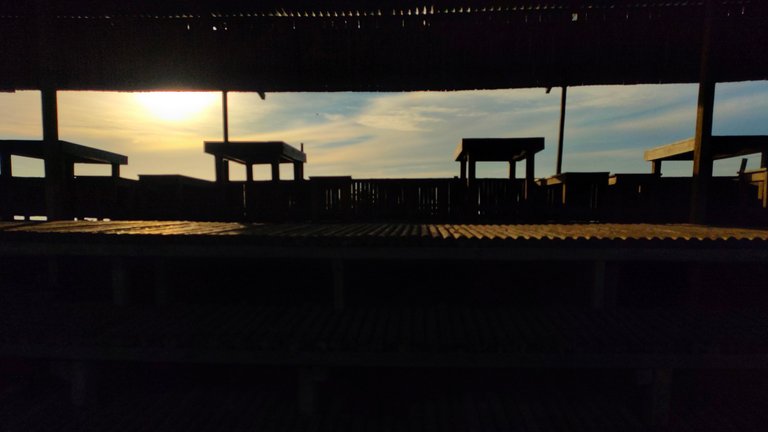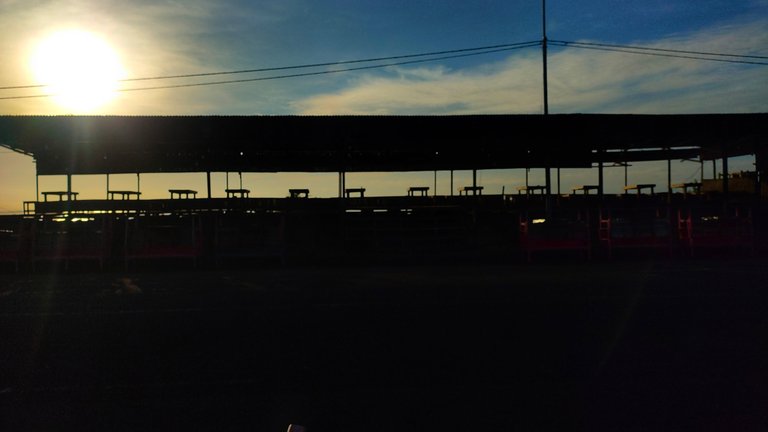 ---
Where is it
PULAU DARUT is located in Pusong Village, Banda Sakti District, Lhokseumawe City, Aceh - Indonesia. this place is not a tourist place, but everyone who comes here is amazed by the view here, local tourists every morning come here to enjoy breakfast and the view here. These are some of the photography that I shot through my smartphone, a fisherman in his canoe is catching fish with a traditional net, the sea is very natural and the air is still fresh in the morning the view looks very good. Because the morning is the perfect time to capture images like this.
This is a view of PULAU DARUT. a very small island surrounded by an estuary sea that is striking to a reservoir in my village, if at that time I had a canoe to sail this estuary sea, I would try to approach this PULAU DARUT. But what can I do, I can only take photography from a distance, I think from a distance it's not bad for me to shoot this picture that I portrait.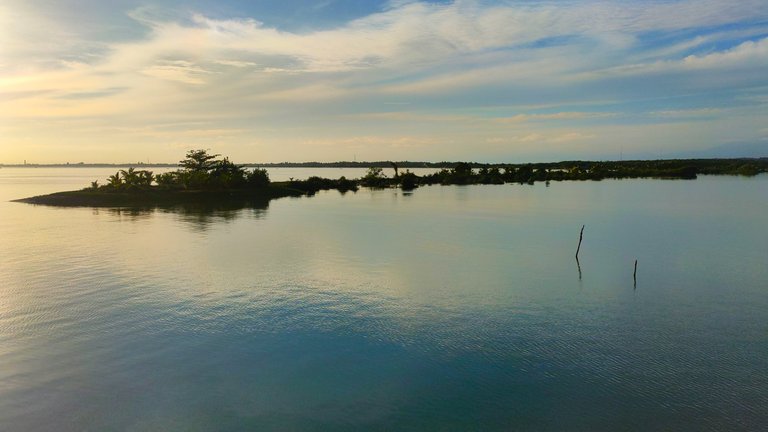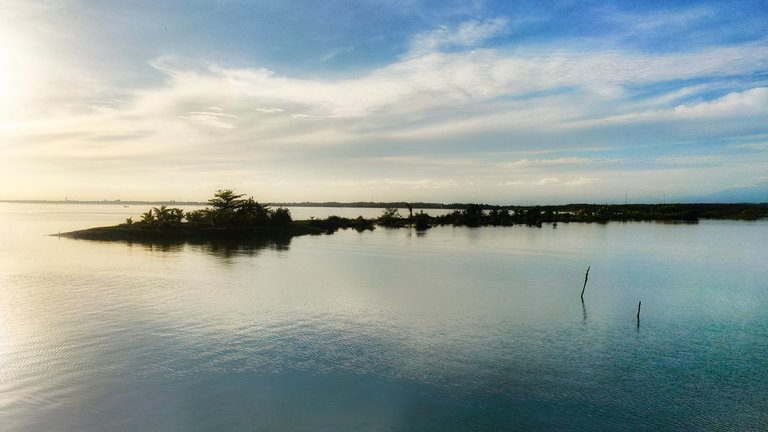 ---
---
Cafeteria Dish
Here there are several cafeterias that provide some food, we call it Coffee morning. Every morning this cafeteria sells some cakes and drinks of various types of jelly.
I will explain the food menu that is served:
kue lapis - Lapis cake
agar-agar - Jelly
lupis - Lupis
Bakwan - Friedcake
risol - risol
nasi - rice
bolu - Bolu
etc
We call it the PONDOK cafeteria. PONDOK is a place to relax and a place to enjoy food. However, this culinary is a community favorite because it displays a very beautiful view in the morning. Most people come here for vacation and freshen up. I myself who live here like a place like this. Previously I had written a post about my beloved city entitled:
MY STORY IN LHOKSEUMAWE CITY in the past 2 days.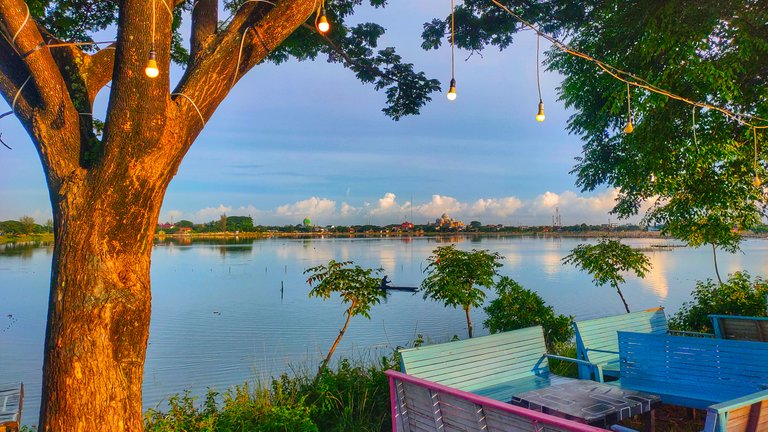 here are some photography shots that I captured the types of food sold at this cafeteria.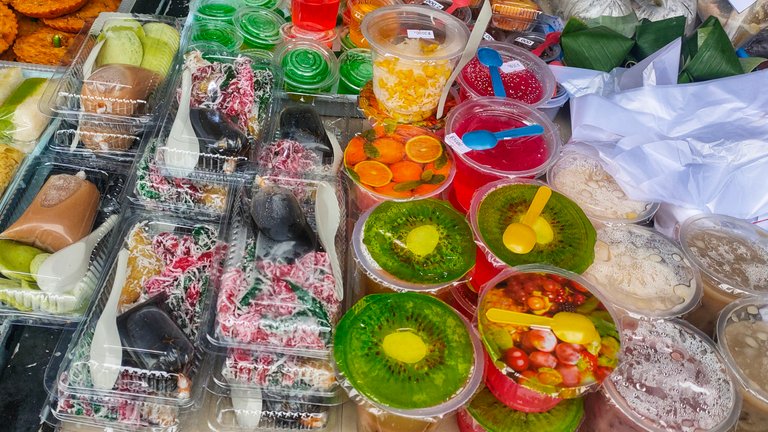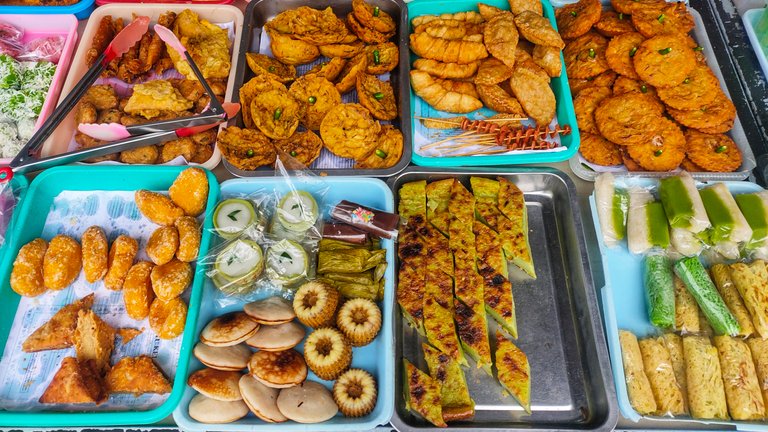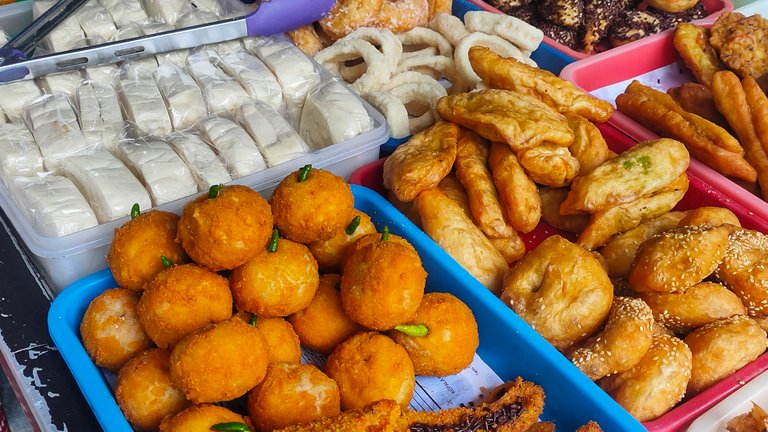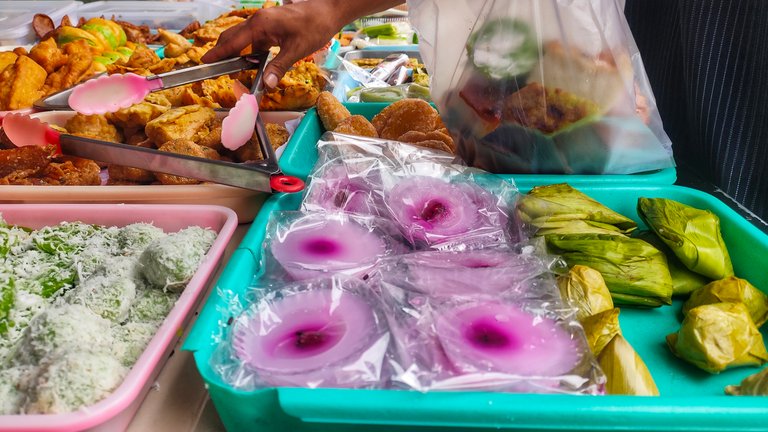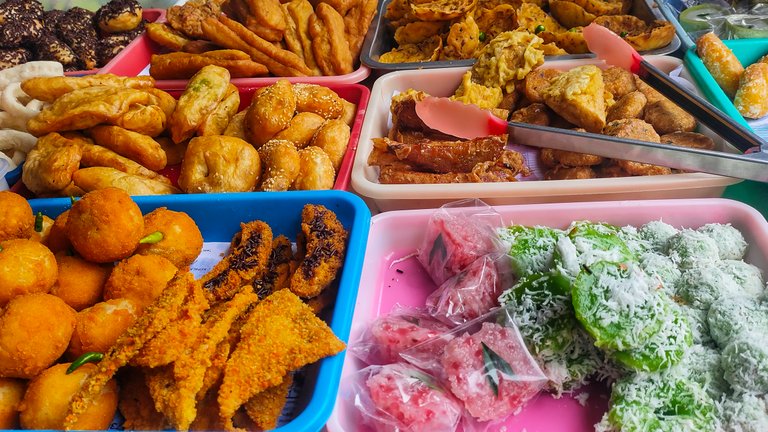 ---
---
Landscape of PALAU DARUT
departing from a place to relax in a cafeteria, I went around the vicinity to take some photography catches and the results were very satisfying for me when shooting this landscape photography.
I shot many sides of the shot in the pictures to make the scene look more natural. The sea is very calm, the clouds are white, and the sky is blue adorn my photography. You can see it in the photography I share, if you like it, you can save it, this is all I can share with all Hive.blog friends.
This view is the other side of the grounds of DARUT ISLAND, not far from the small island but has a beautiful view too to enjoy. from the photography that I share, which one do you like?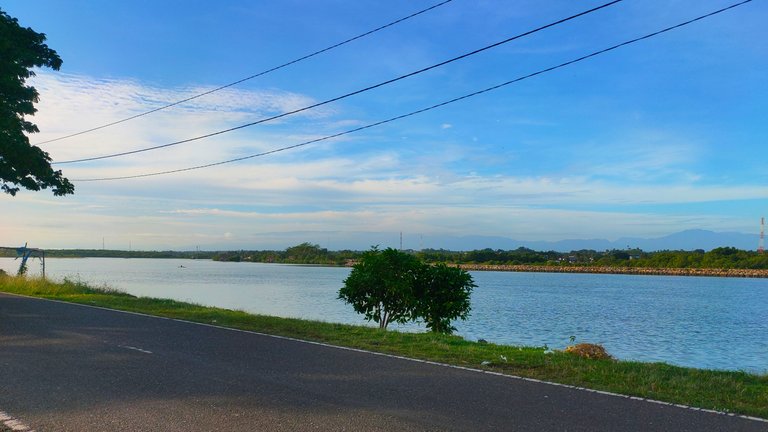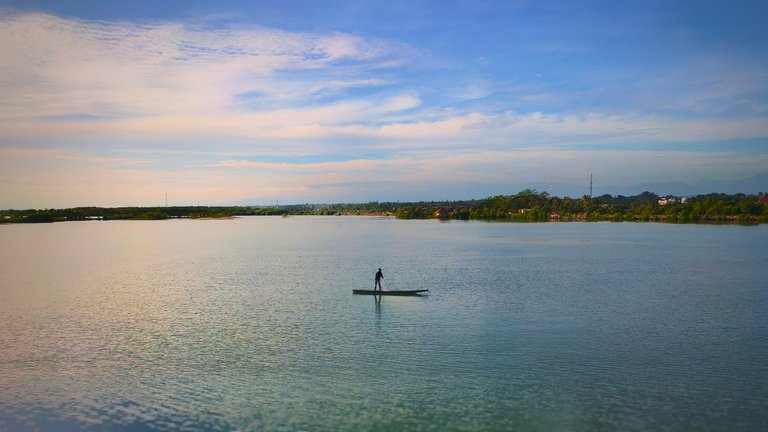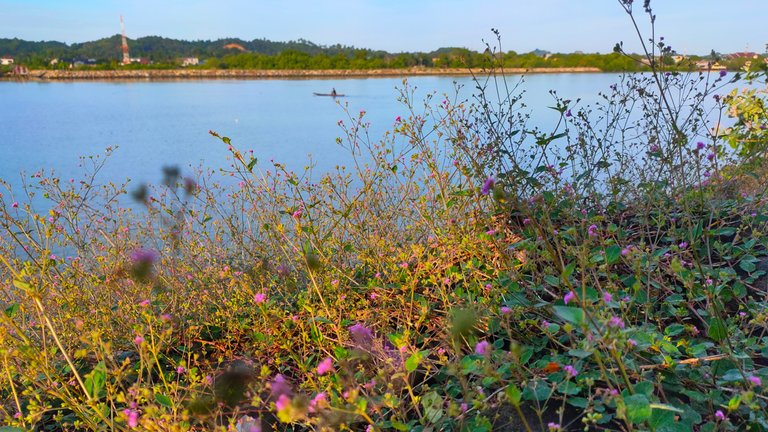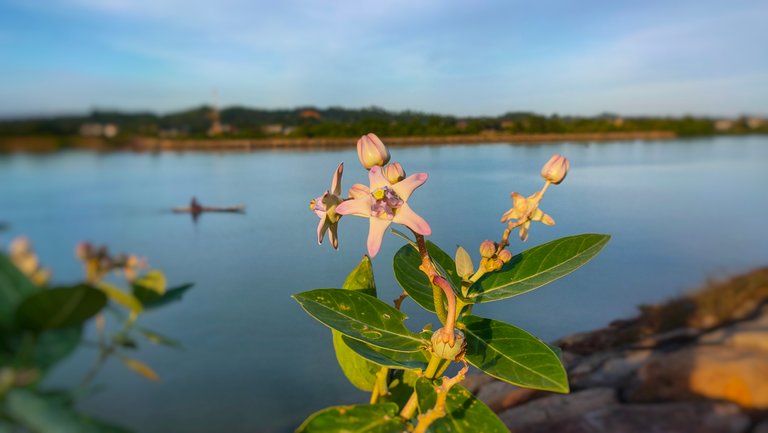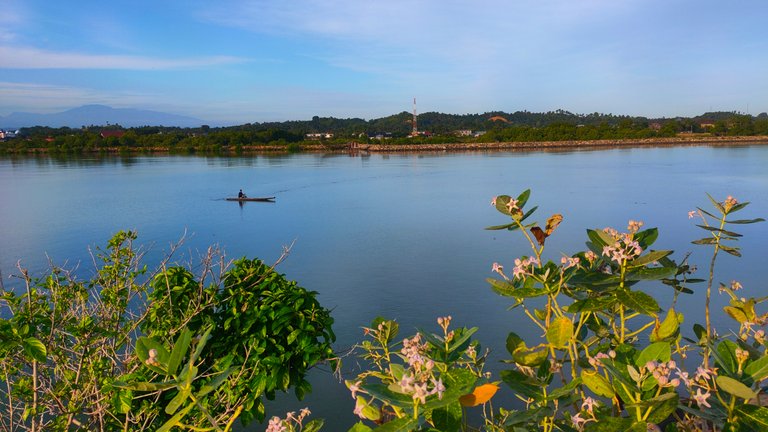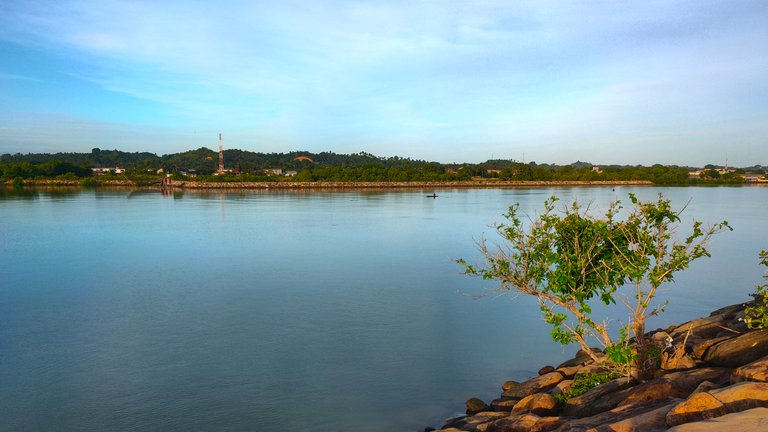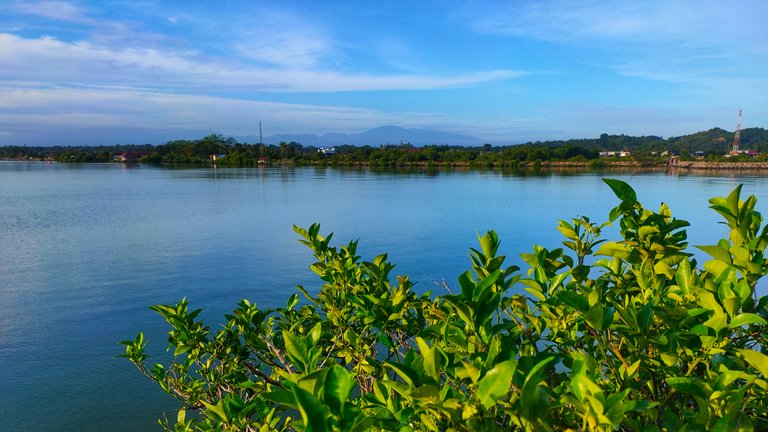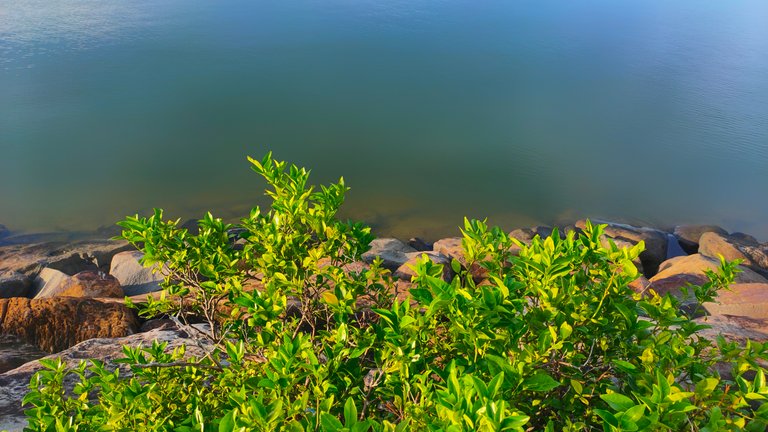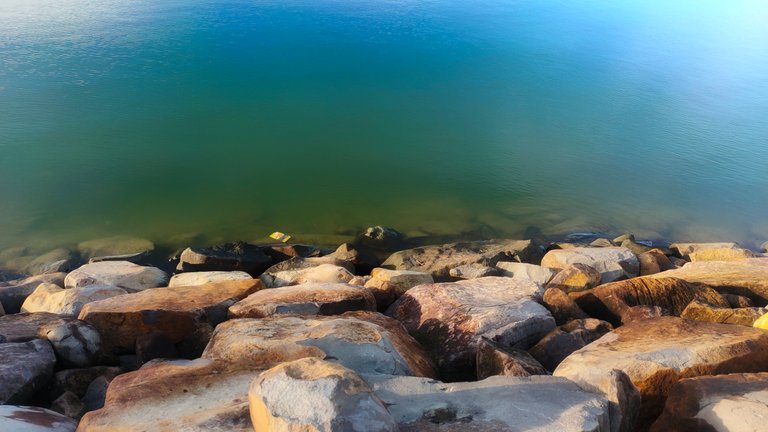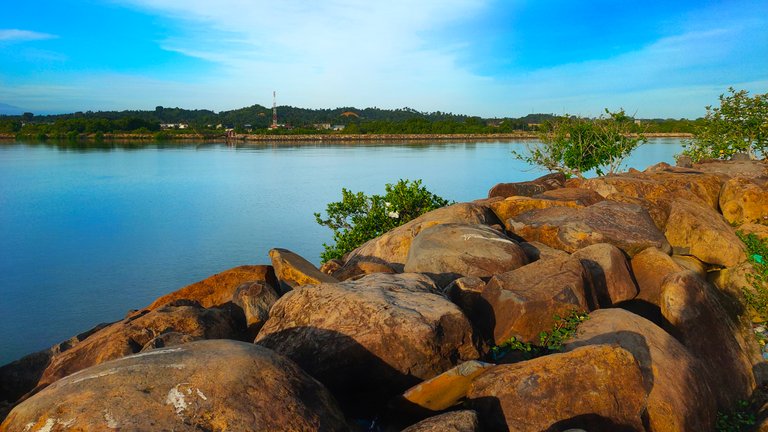 ---
A banner that reads: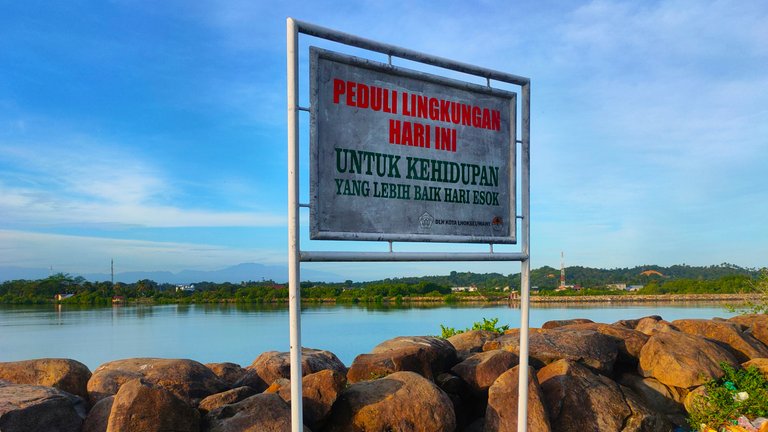 Care for the environment today for a better life tomorrow
---
on the other hand which is not far from DARUT ISLAND, I saw a group of birds perched on a bangka tree, I don't know this type of bird because I am not a bird watcher, maybe those of you who saw this photography know this type of white feathered bird, please you comment if you know this type of bird.
Seeing the thick bangka tree that grows in this yard made me to capture it for photography, and look at the reflection produced by this water, how beautiful the reflection of the leaves is.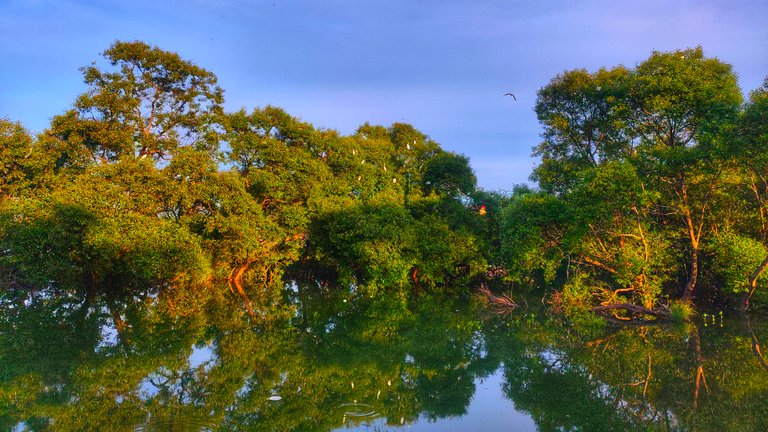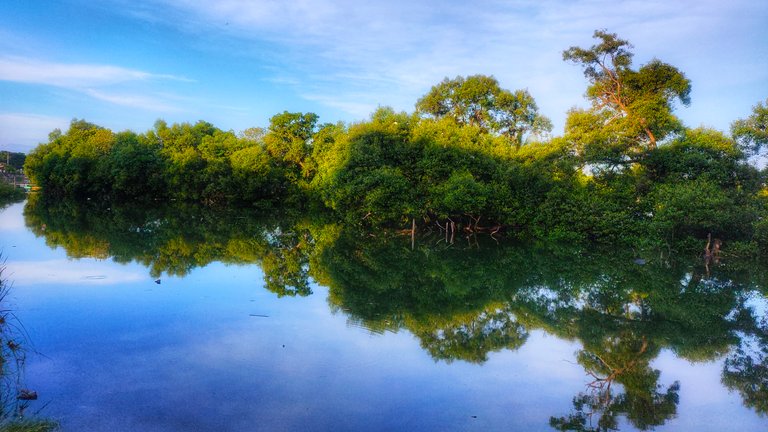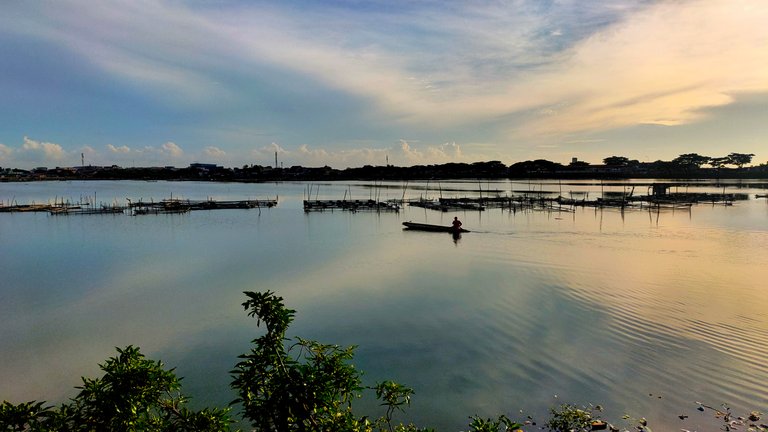 ---
---
That's all I can share in this post. I hope those of you who have the energy to support my blog and posts provide support so that I always consistently share my photography posts every day.
Thank you, and greetings @dayatsiaulia
| Photographer | Camera | Editing | Location |
| --- | --- | --- | --- |
| @dayatsiaulia | Smartphone RMX 5 Pro | Snapseed App | Lhokseumawe |

---
---
---