During the night, the first planetary defense mission was completed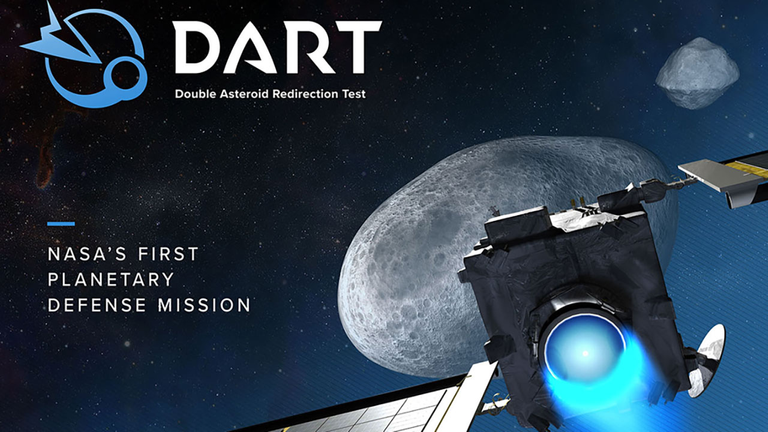 Source image
The world was able to witness the impact with which NASA's Dart probe hit the asteroid Dimorphos to divert its trajectory as part of a planetary defense experiment. The test was carried out to assess the system's ability to defend the Earth from potentially threatening asteroids. The impact occurred 10 months after the Double Asteroid Redirection Test probe took off from California to carry out its first experiment. The stricken asteroid, Dimorphos, orbited another called Didymos, but the pair of asteroids posed no threat to our planet by circling the Sun and passing about seven million miles from Earth. But NASA considered it important to conduct the combat experiment against a threat from space before it becomes a real necessity. NASA commented:
The vending machine-sized Dart spacecraft successfully collided with the asteroid Dimorphos, which is the size of a football stadium and poses no threat to Earth. We are entering a new era, an era in which we potentially have the ability to protect ourselves from something like a dangerous impact from a dangerous asteroid.
https://twitter.com/NASA/status/1574574941348962326
By hitting Dimorphos head-on, NASA hopes to push it into a smaller orbit, reducing the time it takes to complete the Didymos cycle by 10 minutes, which is currently 11 hours and 55 minutes, a change that will be detected by ground-based telescopes in the days or weeks to come. Very few of the billions of asteroids and comets orbiting our solar system are considered potentially dangerous to our planet, and none are predicted as such in the next hundred years. An asteroid the size of Dimorphos would have caused a limited impact, albeit with greater force than any nuclear bomb in history.
It is inevitable to underline that space science experiments like this were also designed to have repercussions on the military level. It is not new that NATO has also defined and structured the fourth front after the terrestrial, naval, air one: the space one.
References:
https://www.nasa.gov/press-release/nasa-s-dart-mission-hits-asteroid-in-first-ever-planetary-defense-test/
https://www.newscientist.com/article/2339608-nasas-dart-mission-successfully-smashed-into-asteroid-dimorphos/


BLOGGING
GEOPOLITICS | ENVIRONMENT | WAR | ECONOMICS | SOCIETY | GAMING

CURRENTLY PLAYING



IF YOU SIGN UP ON THIS GAMES WITH MY REF LINK CONTACT ME FOR HELP

---
---