A Rare-Looking Spider Specie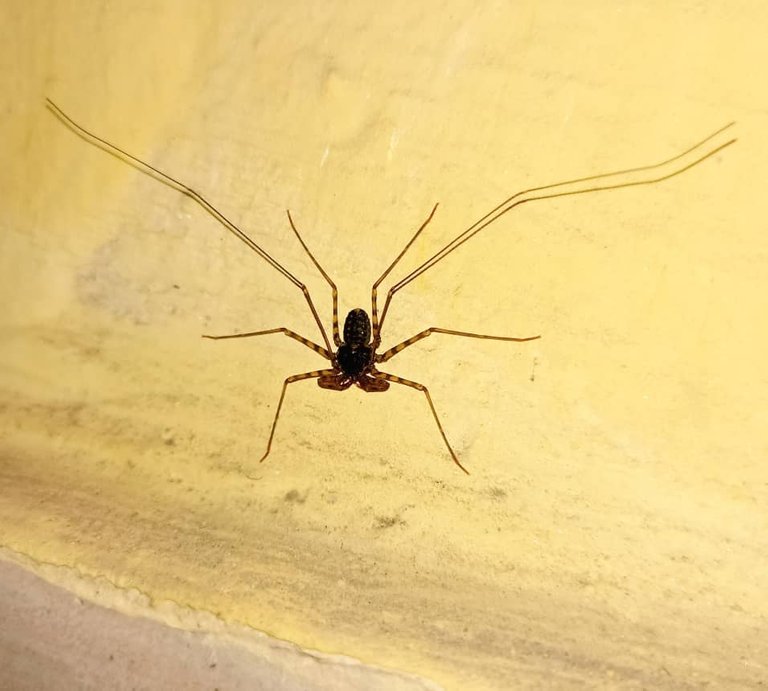 Hello fascinating insect community, I came across this community recently and since I have always found insects fascinating even at a young age I promised myself to make a post soon and I guess today is the day I make my first post in this community.
Two nights ago, on my way home I encountered a rare specie of spider on a wall.
The sight of this majestic spider took me down memory lane to when I was still young and naive and after watching one of my favorite cartoon TV programs, Spiderman, I will go around looking for a spider to bite me so that I can also become a superhero…hehehehe.
Funny though, but true and if you must know, in this particular case I wouldn't dream of doing that, as this spider looked beautiful but weird in an exciting way. So I took some pictures of the spider with my phone even in the dark and tried as much as possible to get a good position so as not to spook it.
So I made use of Google lens to research the name of this rare-looking spider, and this is what I got.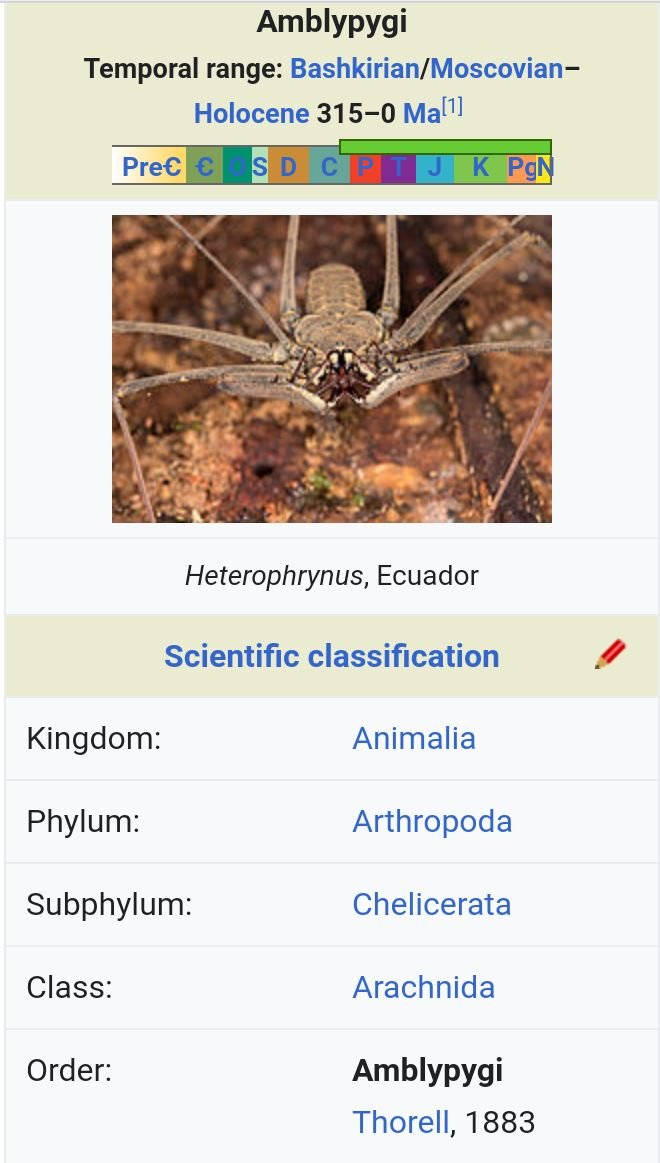 Image source
So from my research via Google lens I discovered that the spider's name is Amblypygi which is from the order of arachnid chelicerate arthropods which is also known as whip spiders or tailless whip scorpions. It lacks flagellum that is mostly seen in whip scorpions, it's has no silk glands or venomous fangs. Also I noticed that they only come out at night and not during the daytime.
The stand out features of this wonderful rare looking specie of spider that I noticed are:
It has a small thorax of about 1-2 cm in length.
It has very long legs almost 5-7 cm in length each.
It's black in colour.
It has two (2) long antennas almost 8-9cm in length.
And it has pedipals (crab/scorpion-like) structure at the top of its head.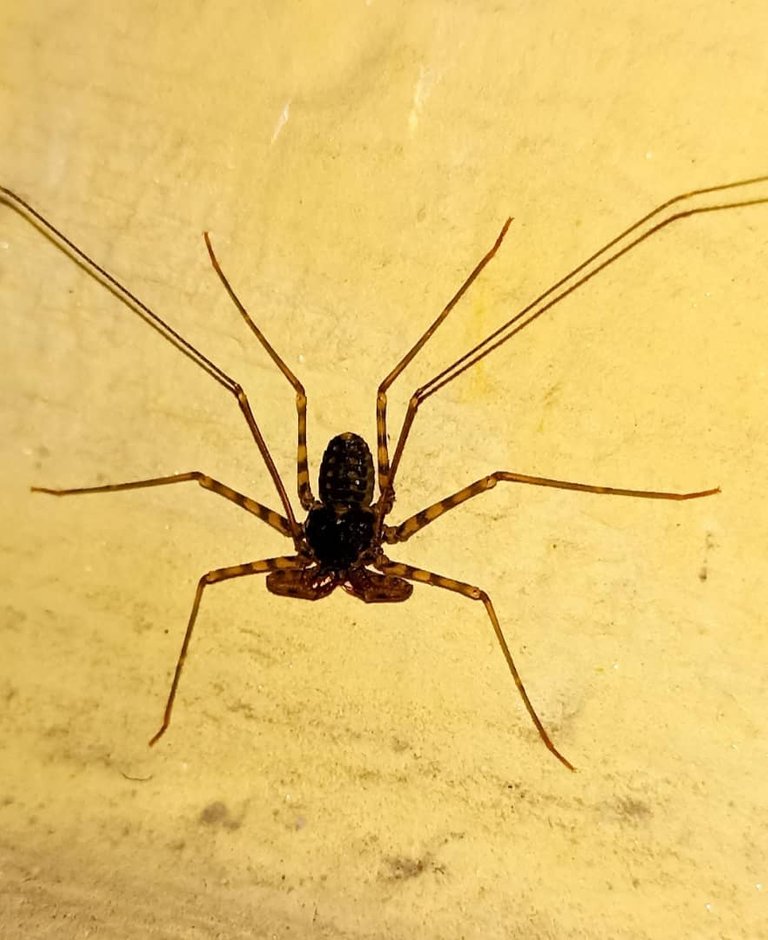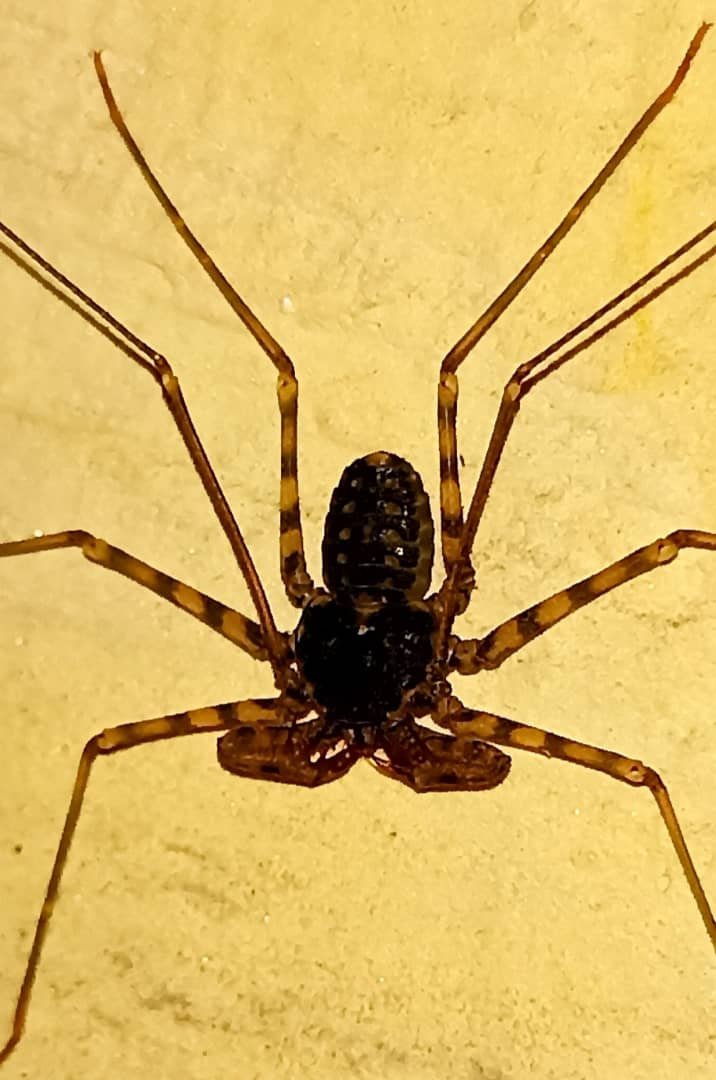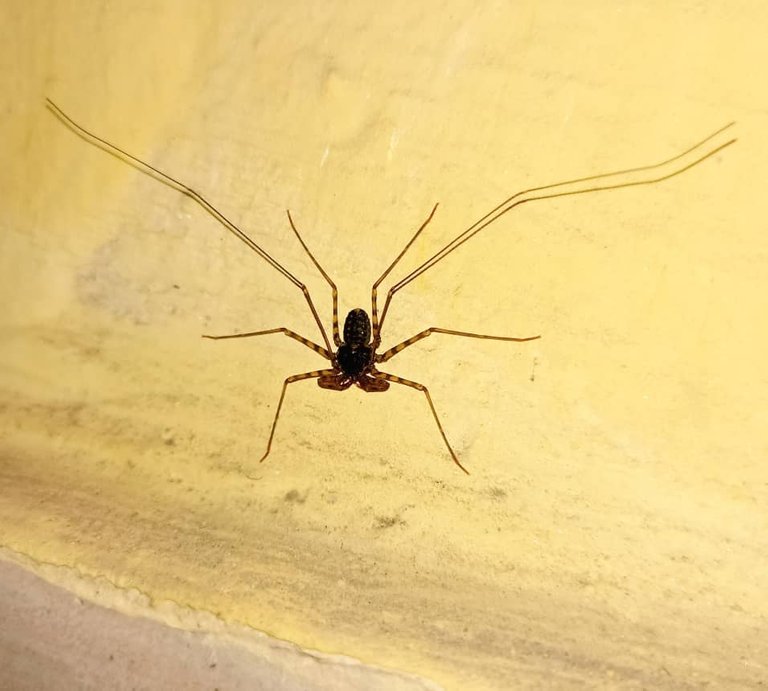 For further information about this specie of spiders check out this link
Thank you for visiting my post and stay safe.
Photography: Spider
Camera used: Smart phone
Model: Redmi note 10
Photographer: @daveyjones7
---
---