Aren't you glad you've been Stacking?
Everyone wants to be a holder of Crypto when it goes to the moon. But to be part of that trip, you need to prepare. I for one want to be onboard when Hive and HE tokens start taking off for the moon. As part of my preparation, I have monthly targets that get adjusted if I exceed it the prior month.
I am glad I created goals to increase my holdings. It is a very good feeling when you see the prices of your holdings pump. It just gets me more excited and reinforces the reasons I have been accumulating to begin with. Yes, the Hive price has pulled back but not all the way to before the pump. I will continue to keep growing my holdings.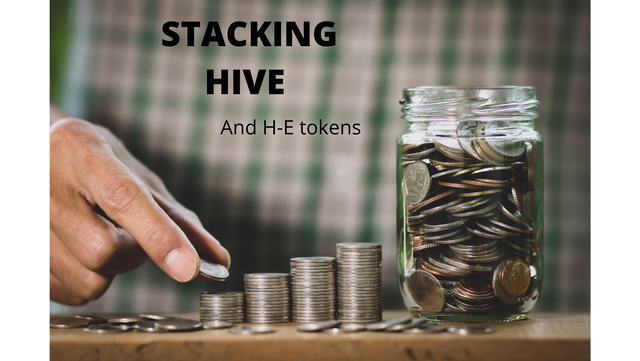 I established new monthly and year end goals. Here is the post reflecting the goals I will be tracking: https://peakd.com/hive-167922/@darmst5339/what-should-i-aim-for-now
Hive Target
For October, I am targeting an increase to my Hive Power of 96.3 Hive. This first week of October, I added 19.5. I again participated in the monthly Hive Power Up Day. I will be trying to make sure I have enough by end of October to do it again November 1st.
I have also been focusing on keeping my Hive curation around 10%.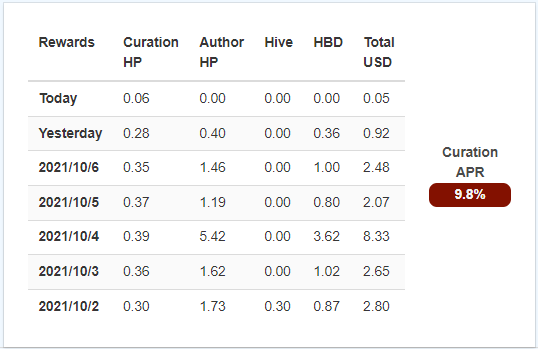 CTP Target
I am targeting an increase of 2,122.5 CTP for October. This week I have added 367.2 which is an increase from last week.
Alive Target
For October, I am targeting 2,337.5 Alive. I have added 319.3 Alive this week almost double what I added last month. I fell way short of my target for September so in October I will need to focus more in this community. The Alive token if stacked has started paying out weekly dividends in BRO so this is a great token to accumulate and provides even greater incentive to reach my monthly goals.
SUMMARY
I play several blockchain games, one of which is Splinterlands. I am considering establishing goals in that area as well.
My progress for the month:

If anyone has any suggestions that would assist toward my growth, please let me know in a comment below.
EVER FORWARD!!!
Posted Using LeoFinance Beta
---
---