One Ocean & Blossom Condominiums is coming to Lekki, Lagos

Luxury homes have come to stay in Nigeria. This sector of real estate is fast rising as many projects are still under construction. Despite the rising cost of building materials and the exchange rate of the dollar to naira that has put a halt to many building projects, the luxury sector still continues to move forward toward their deadline of delivery dates.
Their investors are looking forward to the completion along with buyers.
Interestingly, the waiting list continues to grow as the appetite of these market niche are patiently waiting to acquire them upon completion. Some investors are early birds who have taken the risk to buy these properties at a more affordable rate while it is still off-plan or under construction.
I estimate that by 2025 many of the luxury developments under construction would have been completed. It will give a different feel to the look of the zipper quartile sector of the Nigerian real estate market, especially in Lagos.
it will make this segment more obvious to passers-by and attractive to the elite of society.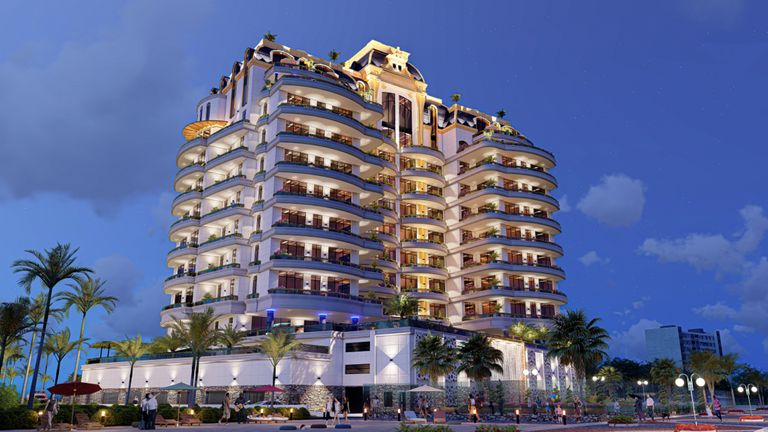 ABOUT THE DEVELOPMENT
CEPSTAR7 was responsible for the construction of the upscale condominium complex that is known as One Ocean and Blossom .i.e. they are the developers. The luxurious condominiums at OneOcean & Blossom come in a variety of floor plans, including penthouses, 2-bedroom, 3-bedroom, and 4-bedroom layouts, all of which include private bathrooms. The One Ocean and Blossom building is exquisitely designed and planned, robustly constructed, comfortable, and convenient, and it provides unobstructed views of the Atlantic Ocean. In addition to that, it offers royalties, exclusivity, opportunities, and class.
MEET THE PROJECT TEAM
Main Contractor - Cappa and D'Alberto Plc

Developer - Cepstar 7

Architect - Michel Akiki
FACILITIES
Among other things, there is a sky pool, a clubhouse, a spa, a swimming pool, and first-floor parking, Subtropical scenery with a beautiful pool and recreational places.
LOCATION
Located on Plot P9, Block I, Okunde Blue Waters Tourism Scheme, Lekki Peninsula Scheme 1, Lekki, Eti-Osa LGA.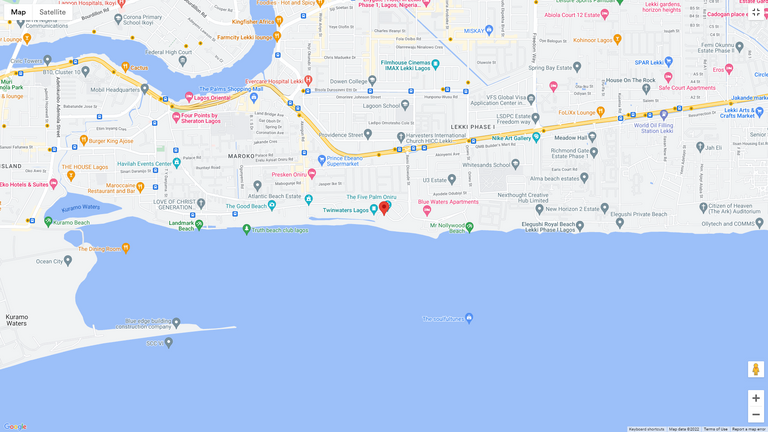 BUILDING DESCRIPTION
Type of apartments - penthouses, 2-bedrooms,3-bedrooms & 4-bedrooms
Floors - 8
Land size - 3,769.4 sqm
Room size - Deluxe unit (more than 600 sqm, 2 bedrooms 200 sqm, 3 bedrooms 330 sqm, and Penthouse over 800 sqm
Number of units - 34
PRICE
The price of the apartment starts from $850,000
---
---