Former Japanese Prime Minister, Assassinated During Campaign Speech
Shinzo Abe, former Japanese prime minister, was assassinated today during a campaign speech in Tokyo. Abe was shot twice by a lone gunman, who was then subdued by security guards.
Abe was a controversial figure during his time as prime minister, but he was also a very popular one. He was the first Japanese prime minister to visit Iraq in over 20 years and he was a strong advocate for economic reform.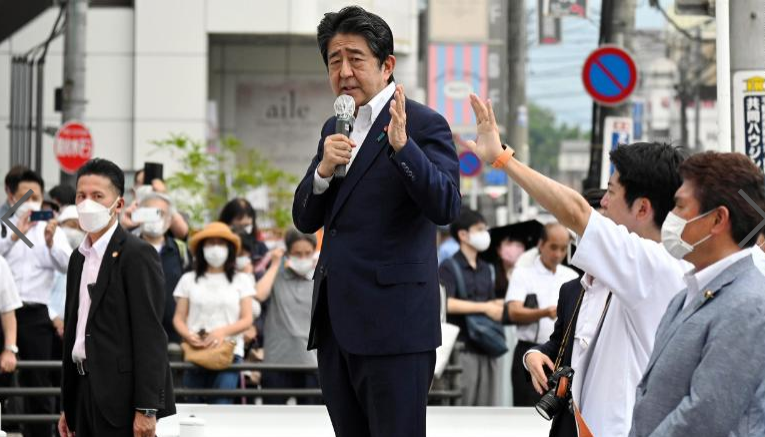 source:
On Friday, Japanese Prime Minister Shinzo Abe passed away after being shot while giving a campaign speech in central Japan.
The death of the former world leader has come as a shock to a nation not used to gun violence. The international community has responded with an outpouring of support and condolences.
Abe was pronounced dead at 5:03 p.m. local time on Friday due to excessive bleeding, according to doctors at the Nara Medical University hospital. The doctors said that the bullet that killed the former Japanese leader was "deep enough to reach his heart," and a team of 20 medical professionals were unable to stop the bleeding.
Abe was rushed to the hospital after suffering cardiac arrest at the site of the shooting. While in surgery, doctors discovered a gunshot wound to his neck as well as a large wound on his heart.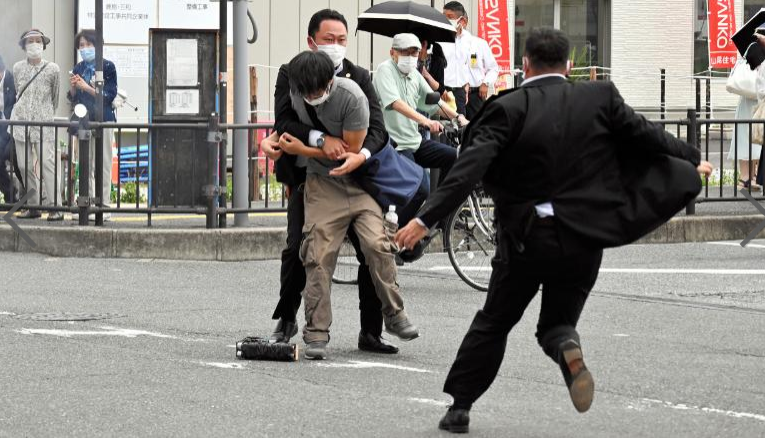 source:
Tetsuya Yamagami was detained at the scene and confessed to shooting Abe, according to Nara Nishi police.
Abe Shinzo, 67, was the former leader of the Liberal Democratic Party and Japan's longest-serving prime minister, holding office from 2006 to 2007 and again from 2012 to 2020. He resigned due to health reasons and since then has remained in the public eye, regularly appearing in the media to discuss current affairs.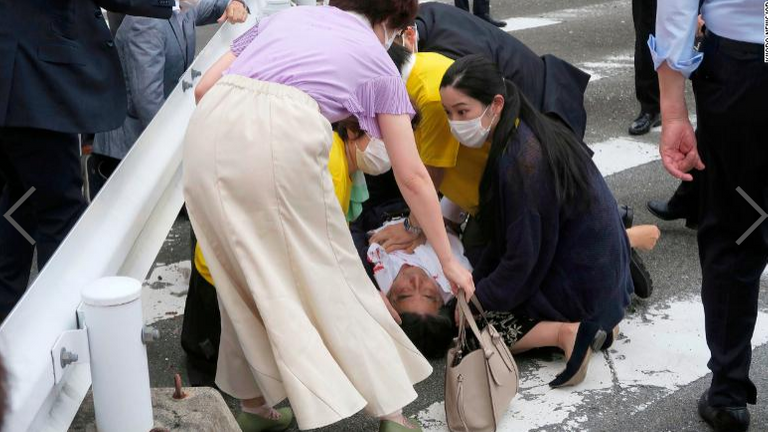 source:
At the time of the shooting, Abe was delivering a speech in support of LDP candidates in Nara city. The upcoming Upper House elections are scheduled for Sunday, and Abe was urging people to vote for the LDP candidates.
The video footage broadcasted by public broadcaster NHK captured the events before the shooting occurred, where Abe can be seen speaking to a small crowd in front of Yamatosaidaiji railway station. In the succeeding videos, two shots were heard and faint smoke could be seen in the area.
The former leader was photographed lying in the street with what appear to be blood stains on his white shirt. People are gathered around him in the photo.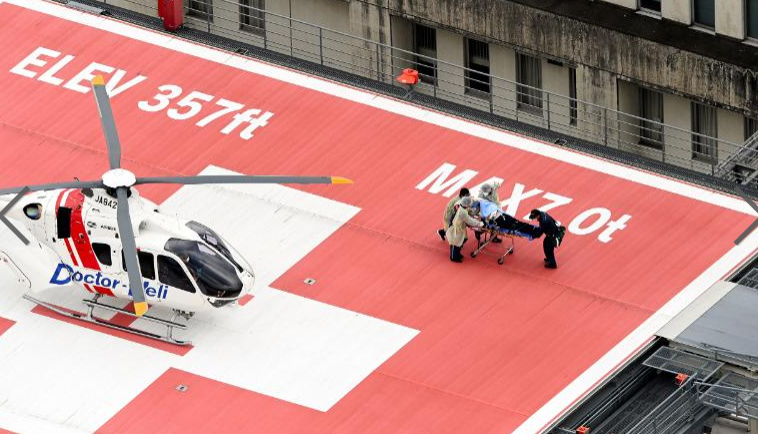 source:
An official from the Nara City Fire Department told CNN that Abe was in a state of cardiopulmonary arrest, a condition that results in the sudden loss of heart function and breathing.
Abe was rushed to the hospital via helicopter, where medical teams frantically worked to keep him alive. However, Abe's heart had stopped beating by the time he reached the hospital, according to doctors. He had sustained two gunshot wounds, but doctors could not determine the trajectory of the bullets.
Yamagami was arrested and charged with attempted murder after appearing to use a homemade weapon in an attack, according to NHK.
He was held for questioning at Nara Nishi police station.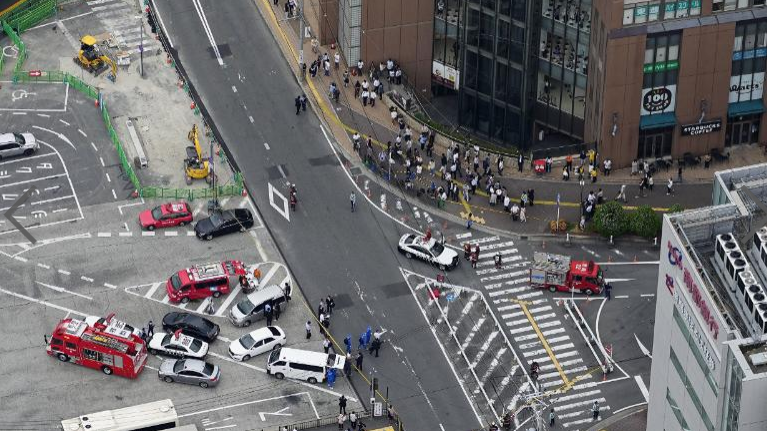 source:
During a news conference on Friday, Nara Nishi police said that the 41-year-old suspect, who is unemployed, holds a grudge against a certain group to which he mistakenly believed Abe belonged.
At 5:17 p.m. local time, police raided the suspect's apartment and confiscated several handmade pistol-like items, police said.
Yamagami is a suspect in a murder case, and 90 investigators have been assigned to the case, the police said.
sources:
https://lite.cnn.com/en/article/h_a2e7f604efed251da2fe8d2cbbf9d99d
https://www.kten.com/story/46838886/shinzo-abe-former-japanese-prime-minister-assassinated-during-campaign-speech
https://edition.cnn.com/2022/07/08/asia/japan-shinzo-abe-dies-shooting-intl-hnk/index.html
---
---