What True Happiness seems to me (week 76, Edition 1)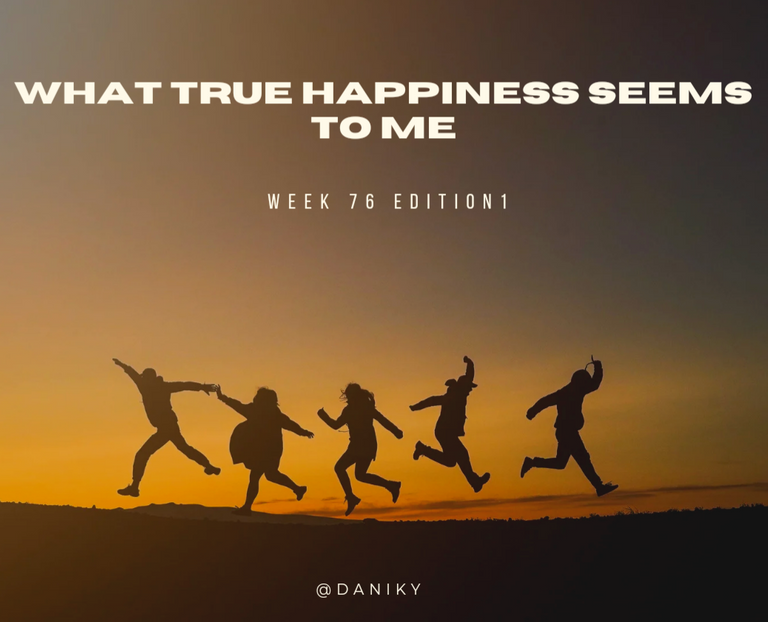 Image edited with Canva app
For me, true happiness is derived from total satisfaction. When there is peace, love, joy, togetherness, and fidelity amongst other desirable circumstances, there's bound to be true happiness.
To someone, true happiness might be derived when there's financial freedom, but that doesn't necessarily mean it's true. What about some rich or wealthy men and women who are living in affluence and yet not happy? Some see true happiness as their product of hard work, but that doesn't define it totally. Above all, one can experience true happiness where there is peace and contentment. Lack of contentment has caused lots of people to become the shadow of themselves. No true happiness can be obtained totally without an iota or feel of peace and contentment.
Getting married to an adorable looking damsel or a charming man that suits all the desirable traits you want in your spouse could be the source of your happiness, while to another, making more money than expected gives them joy than any other thing as it increases their morale.
True happiness is one that is very rare to come by. It's possible to be happy without experiencing true happiness. Contentment, on the other hand, is when one derives satisfaction with what ever ration or position given to him/her. It looks like one wins a lottery and could harldy let go of the little win. He/she prefers never to covet other people's properties but rather stay satisfied with what they have. Amidst all these, nothing matters more than peace and contentment. When there's contentment and peace there is bound to be pleasure which brings about the feeling of contentment.
Nothing negative is expected to be the situation where contentment is preciding. True happiness is indeed, a desirable quality no one will ever dare to miss in this life. So for me, total happiness is derived from peace and contentment. When things are in their rightful place and there's no course for regret on anything, there's bound to be peace, contentment and true happiness. When there's no death record and everything is moving on well as it ought to, then one is bound to be happy. We all pray for peace and contentment because these propagates true happiness.
Life is beautiful and wonderful and it's awesome when there's true happiness. Keep doing what makes you happy and forget your sorrow and see this life becoming a desirable and better place for us all.
This is my entry to the weekly featured content of week 76 Edition 1 . Have an amazing moment and take care.
---
Thank you for reading, and have a wonderful moment
---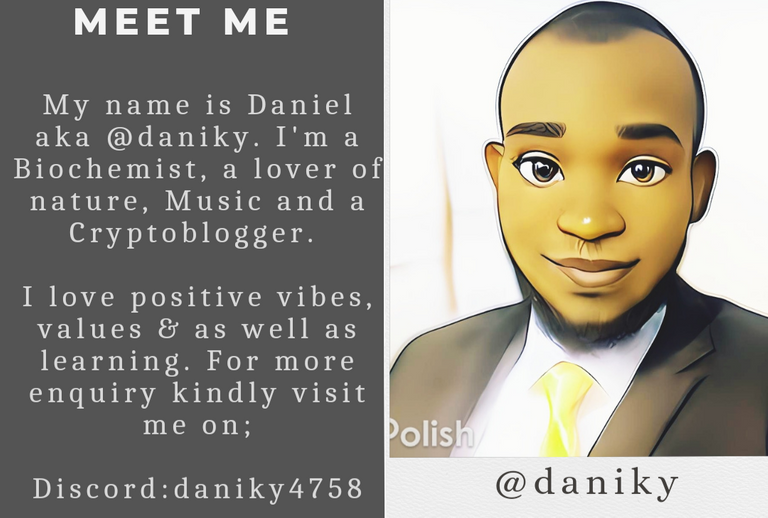 Edited with Canva App

---
---