My life is so much better without my old habit of binge drinking alcohol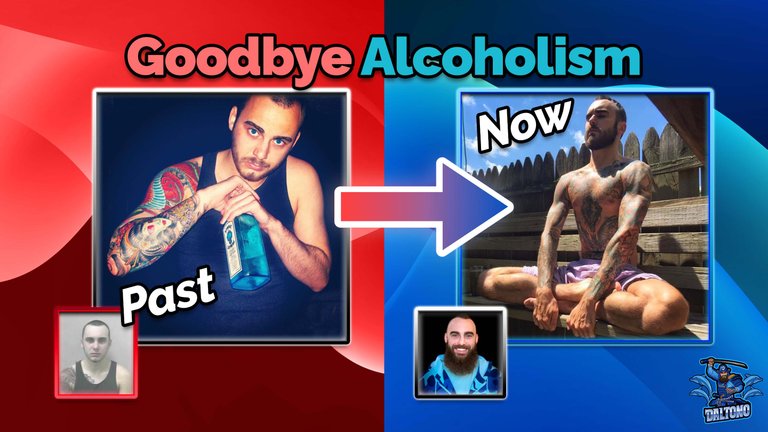 The spell has been lifted 🪄🍺🍷🍸🍹🍾
Yes, that is my mugshot in the thumbnail and yes I was only 18 years old at the time. If you are wondering why I got arrested less than a week before I began my freshman year of university studies, then continue reading this post. Who knows, maybe this will even inspire you to clean up your own act. If not, you will at least learn some things about me that you did not already know.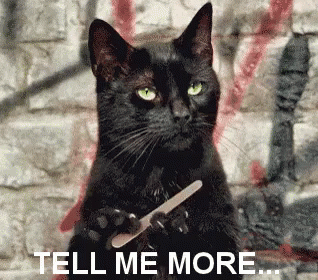 I avoided alcohol and partying at all costs until shortly after I turned 18 years old. I honestly cannot say exactly what got me to start drinking finally. I think maybe it was a combination of my high school girlfriend at the time being curious and also my close friend group (who were all part of the well-behaved crowd) finally becoming intrigued about the fun that alcohol-infused gatherings may be able to provide. It pretty much breaks down to curiosity finally getting the best of me.
My parents are wonderful and I still consider them some of my best friends. They were the type that believed allowing me to experience things rather than sheltering me was the best move and I agree with that mentality. They allowed me to have small parties in their basement with less than a dozen of my close friends. We were all very young and at the time couldn't stand drinking anything besides wine coolers such as Mike's Hard Lemonade. This kind of alcohol gave us a strong buzz but got us nowhere near wasted. We would do things such as listen to music, play games, and just joke around with infinite laughter. Those are some great memories and I am truly thankful that my parents allowed me to have fun in this way.
The summer after I graduated high school in 2011 is when alcohol started to take control of my life. I went to senior beach week with that same group of responsible friends. We got a small house together and did like everyone else who just graduated and drove down on our first big trip without our parents. As soon as we got there I went wild with all of the freedom. My friends filled the fridge with alcohol, but none of them had quite the thirst that I did.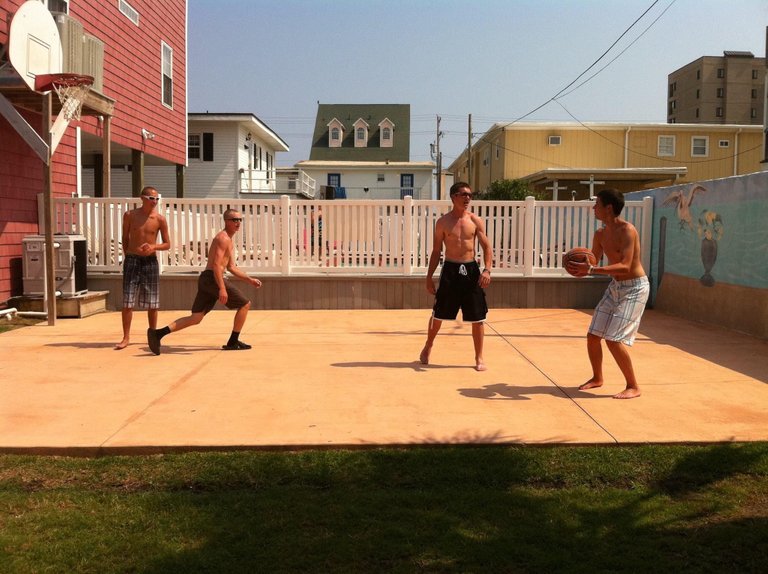 It was as if I had been possessed by a spirit and I would only survive if I drank exuberant amounts of alcohol. I was a terrible friend and ended up ditching all of my people in favor of our beach house neighbors from other schools. These other fresh graduates that I met were down to go wild like I was hoping to do, so I fit right in. They even provided me with all of the free drinks that I needed to lose my mind.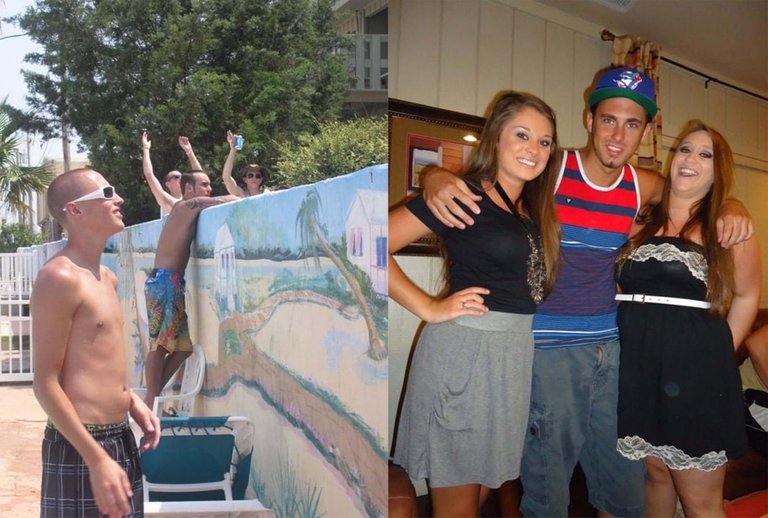 I spent pretty much that entire week in search of that next drink. I stayed up later than everyone else and spent most of my time on the beach sleeping. That is totally unlike me. Normally when I'm at the beach I am up early and spend all day in and out of the ocean. I love being present at the beach, it is one of my favorite places in the entire world. This is proof that alcohol was slowly but surely claiming ownership of my soul.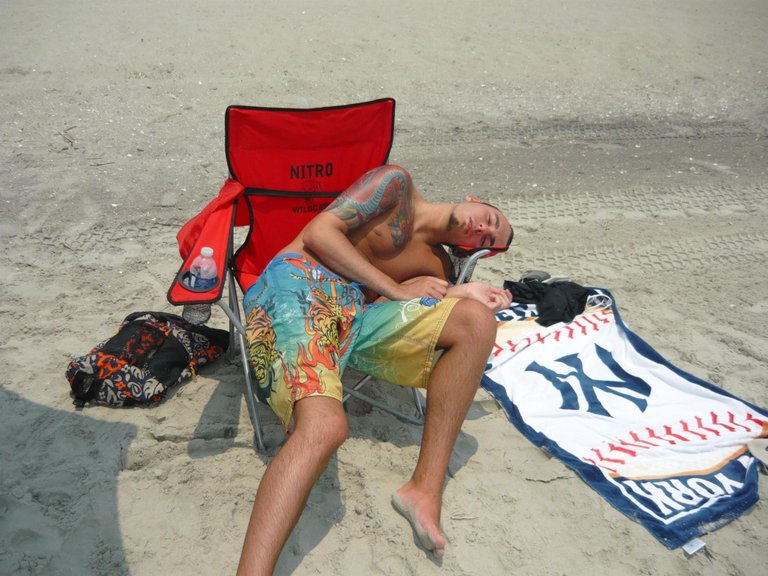 One of the moments that stands out the most to me from that senior beach week is our initial arrival. My best friend got car sick and started puking as soon as we got there. He hadn't even been drinking and was just feeling terrible. Instead of being a good friend and helping him in any way that I could, I insisted on taking photos of him while he puked. Sure it was and still is a hilarious photo, but this just shows that I wasn't fully committed to being a good friend and this trip was about to pull me apart from some solid people.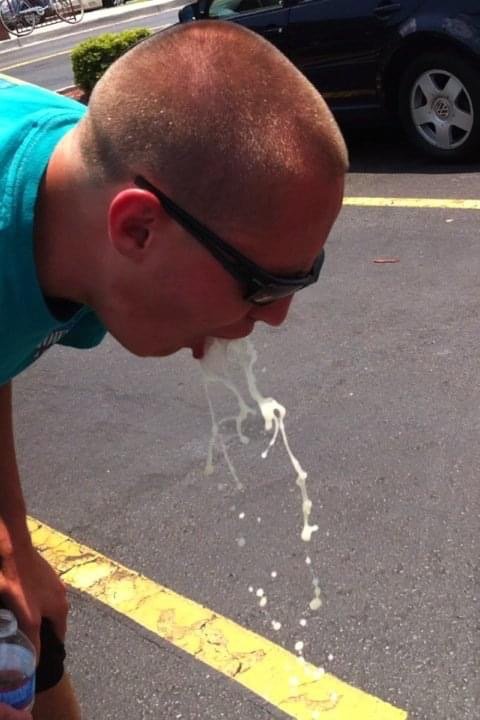 I can still remember the first time that I got so drunk that I got sick and puked. I was at a neighborhood party and one of my parent's friends encouraged me to drink shots of Jägermeister with him. This was the worst tasting thing I had ever had in my entire life. It was like licorice mixed with fire. Of course, it didn't take long for me to be blowing chunks of bowtie noodles in the yard. I had to walk home and call it quits after that.
The summer right after I got out of high school is when I really started testing the waters with partying. I would go to our nearest college town and drink very heavily with mostly people who I didn't even like much. There were a few actual friends of mine present at these parties, but they too were under the spell of alcohol. I was still on the edge of my adolescence, but this was where things started to get out of hand.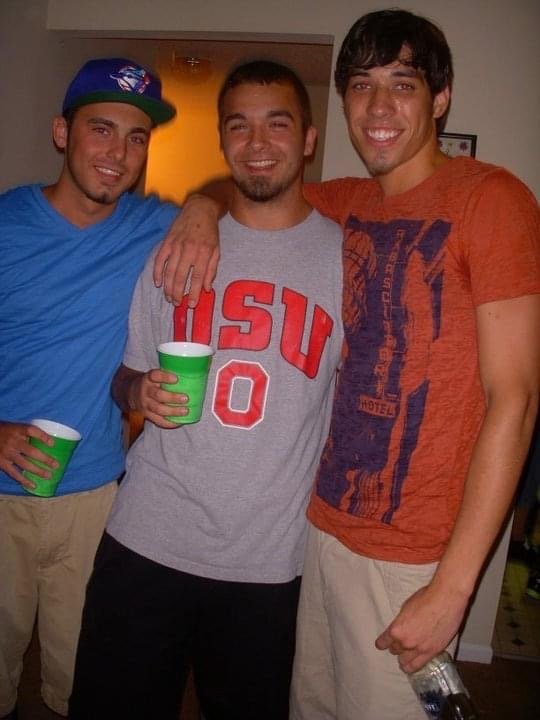 My brother fell under the same spell that I did, except at an even earlier age. I remember him going to a senior beach week a year before I did and he was 3.5 years younger than me! My parents found it hard to tell the kid no, which I understand. Like I mentioned earlier, trying to stop kids from experiencing things is only going to lead to sneaking and doing it. I didn't help much either. I brought him along to these college parties even though he was still around 16 years old. I should have known better, but I'm pretty sure he would have found this path even if I didn't go that route. Hard to say though, no changing the past.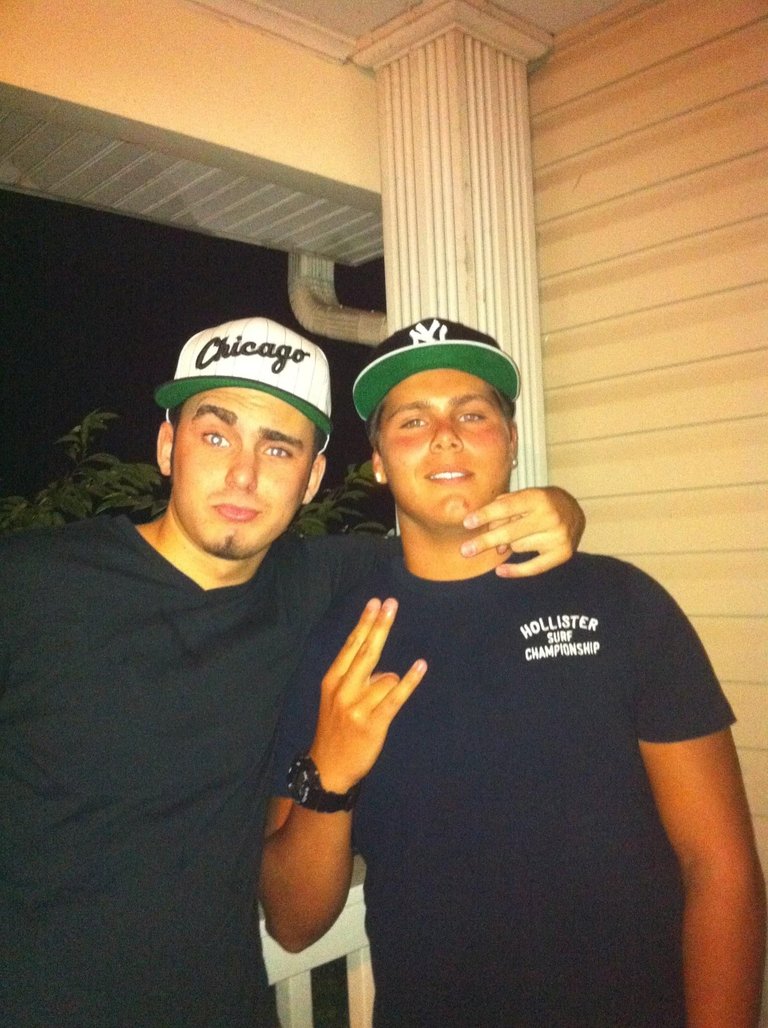 I was extremely shy when I was younger, at least I thought I was. Now I realize I hadn't found my true self yet and that is all it was about. However, when I was just 18 years old, I felt that I was unable to socialize without alcohol. Even then I was constantly worried about how people judged me. It was an unhealthy habit that was made even worse by substituting the real me with the drunken me. I look like an absolute idiot in this next photo, but I'm not afraid to admit it.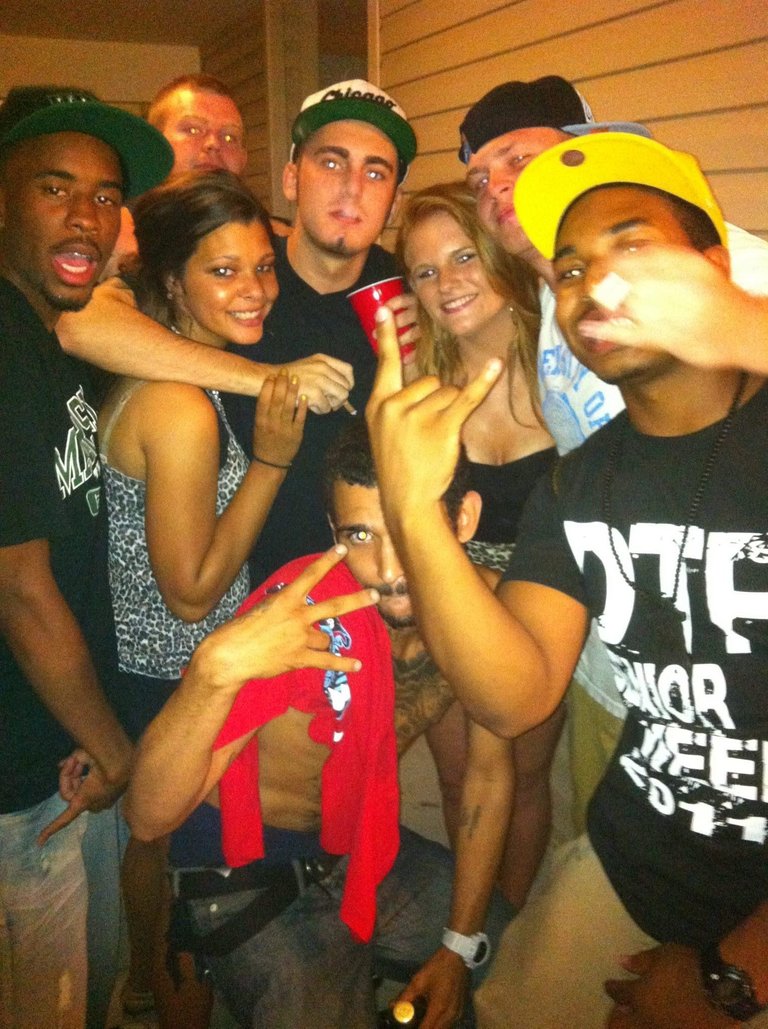 As many risks and lucky near misses that I had all of the summer of 2011, I fucked up big time right at the end of that summer. It was about a week before I was to move out of my parent's house for the first time and into my dorm at a college an hour away. I went to one last party with a bunch of people from high school who I hated. I was there for the free booze and that is all. I got so drunk that night and couldn't fathom having to sleep at a place filled with people who I was not really a fan of. So once I got so drunk that I could barely walk, I decided to drive home to sleep in my cozy bed.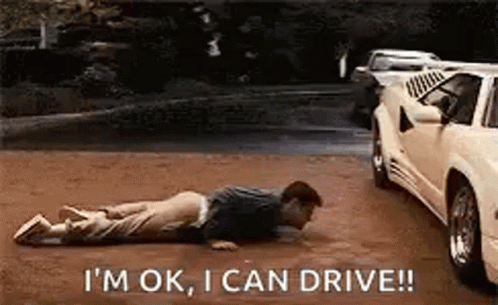 Worst decision ever. Less than 5 minutes after I left, I was pulled over by a police officer. He knew that I was trashed but still gave me the chance to call my parents and have them drive my car home and not go to jail. They would have sprung out of bed to come to save me, but I refused to let them know I made this terrible of a decision. I blew a .187, which according to this article is pretty high. My drunk ass somehow thought that hiding a DUI from my parents was going to be better than losing trust/respect from the two people that I admired most. Clearly, my thought process was severely impaired.

Of course, that secret plan didn't work and my mom was waiting in the lobby of the jail as soon as I was released the following morning. Somebody we know saw my mugshot online and sent her a message, so all of my hiding the truth was for nothing. This mistake ended up costing my parents thousands of dollars and caused me to lose my license for quite a while. Once I finally got it back, I was forced to have a blow and go attached to my car for nearly a year.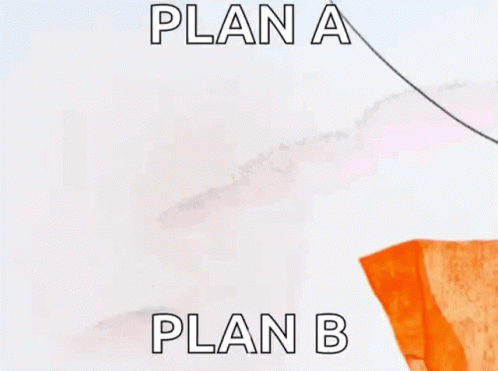 Despite messing up so horribly, I continued my antics of drinking way too much. Even though it was impossible for me to drink and drive my own car anymore, I found ways to get to the parties. I know my parents must have been going mad over the fact that I still had not learned my lesson.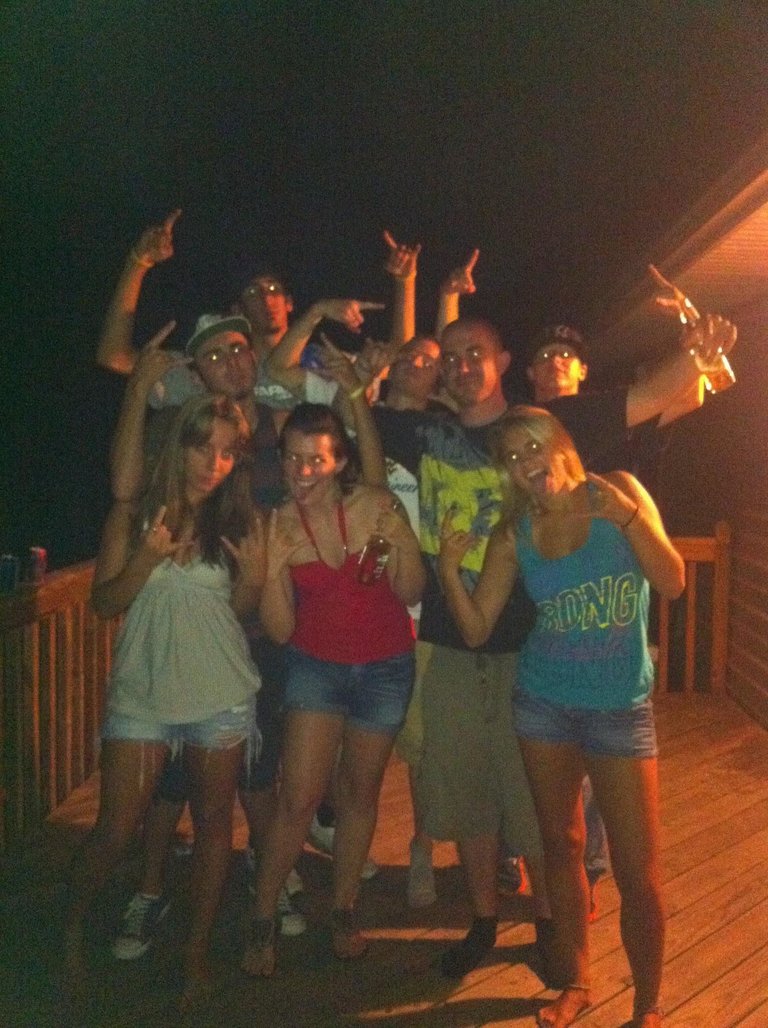 Arriving at college did nothing but increase my access to alcohol. I had random people knocking on my dorm door inviting me to parties on my move-in day. I was within walking distance to Frat Row and had unlimited partying. There was nobody there to tell me what I was doing was stupid, quite the opposite. Most people were on campus to have fun and pretty much every single night I could walk outside and find some other drunks acting wild. I hated beer but learned to drink the cheap stuff just so I could get my fix. Looking back I think what the actual fuck was going on there. I had many great times, but a great deal of those memories are blurred by the fact that I was under the influence pretty much always.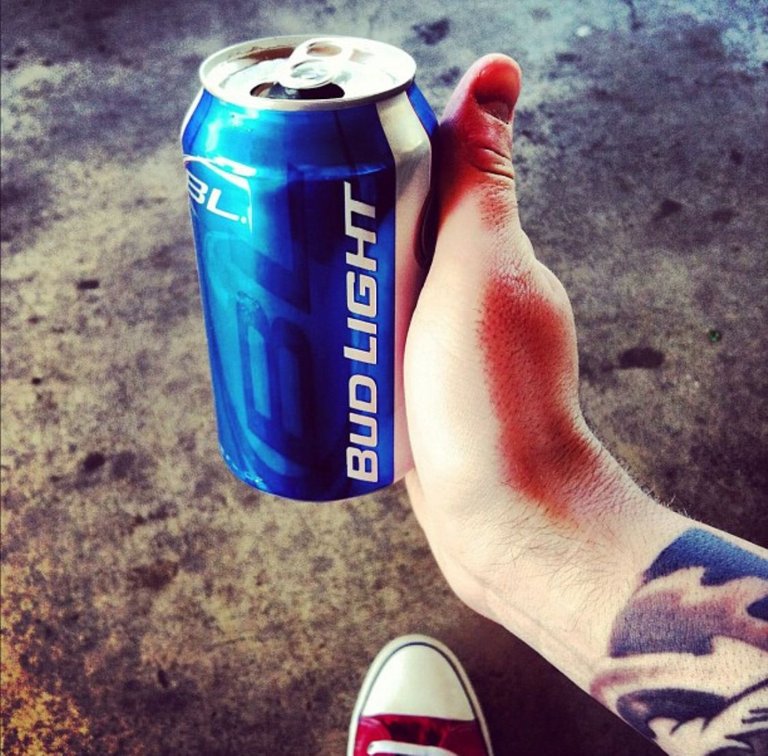 I was dead broke and never had the money to buy alcohol, but in my mind, I needed it more than anything. This leads me to join the Sigma Phi Epsilon fraternity. I thought that joining meant I got to add some new party friends to my life and have all the free beer I would ever need. Part of that was true, but none of the people become lifelong friends. Sure there was free beer, but there were also dues that I was asked to pay. Plus they wanted me to stay in the nasty frat house for my sophomore year. I didn't have the money to pay them and I also had zero desire to live in that scummy ass house. Hell, I was so poor that I couldn't even afford a Halloween costume, as you will see in this next photo. I am directly in the middle with the grey sweatshirt and black beanie.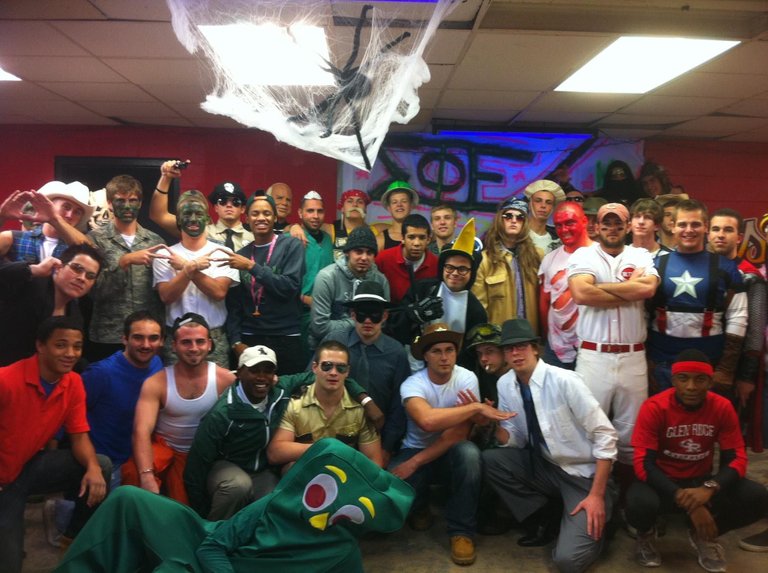 The freedoms I had at college were so much fun. I met some great people and was able to get better at having actual conversations. It is a shame that alcohol was attached to me so feverously throughout my 1.5 years at college. My sense of humor was able to come out and play, but so were my demons.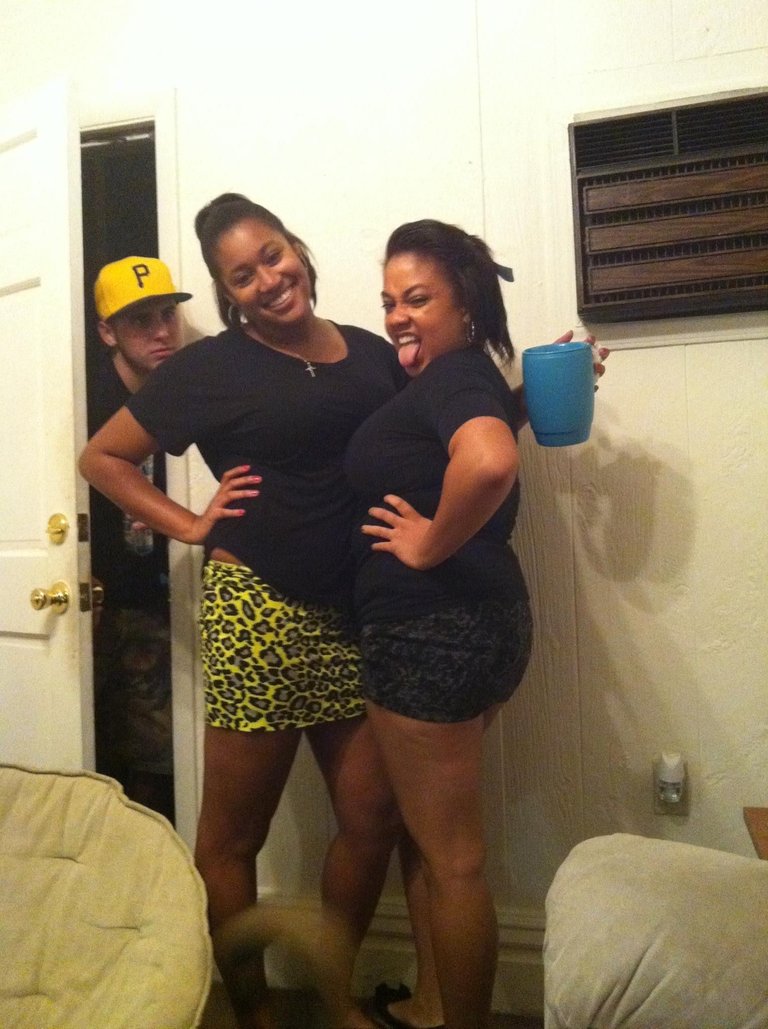 After I finished my first year of college, it was time to come back home for the summer. This period of time was spent desperately searching for a party every single night and working some shitty job at a yogurt shop. Alcohol and girls were the only things I had my eyes on. The two combined made it impossible to focus on evolving as a human being. I look at 2011-2013 as one of the most wasteful periods of my life.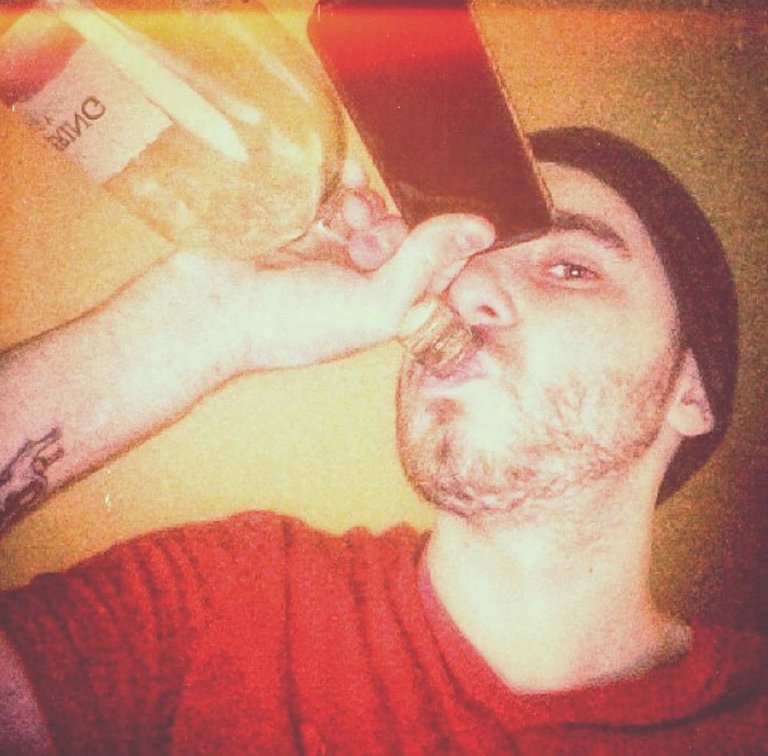 I messed up pretty huge again during the summer of 2012 before my sophomore year of college. I went to a small party about 20 minutes away from my parent's house. I drank an entire bottle of liquor that night, even though I had to work early the next morning. I woke up still drunk that next morning, but not late for work. The only thing is, I had a blow-and-go attached to my car still, so I was pretty much screwed. There was no way for me to start my car, but luckily the girl I knew there had a younger brother who didn't drink. So I desperately woke him up and had him blow for me that way my car would start. It took him a few tries to figure out that buzzing thing you have to do when you blow, but luckily he got it right before the third failed attempt. This was before they had cameras with these devices, so I was able to get away with it.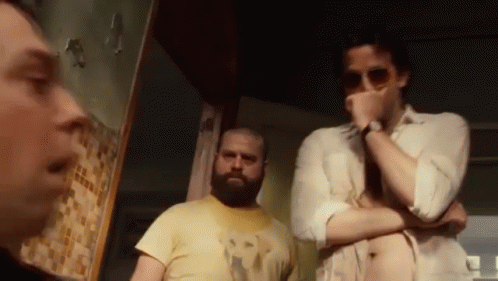 Once my car started, I had 15 minutes to drive 20 minutes and get to work before the blow and go asked me to blow a second time. This was the failsafe mechanism used to keep drunk drivers from having other people blow for them regularly. I drove like an absolute maniac and somehow made it to my job in time to open up. It was a near-impossible task, but I did it!
During my sprint towards work, I hit a pothole which hurt my soul when I heard the sound. Or at least that is what I thought I had done. When I arrived to work, a police officer pulled up next to me and asked me if I was missing something. I looked at the front of my car and noticed that the front bumper was missing. I literally had no idea how this had happened. Apparently, I had hit a metal mailbox while I was driving and didn't even realize it. I destroyed the mailbox and my bumper was right next to it as evidence. At least I made it to work and avoided the DUI, but still, I was in some trouble yet again thanks to drinking. My father had to help me cement a new mailbox for those people, luckily nothing worse came of that. I let my parents down again and still did not learn my lesson. When would I?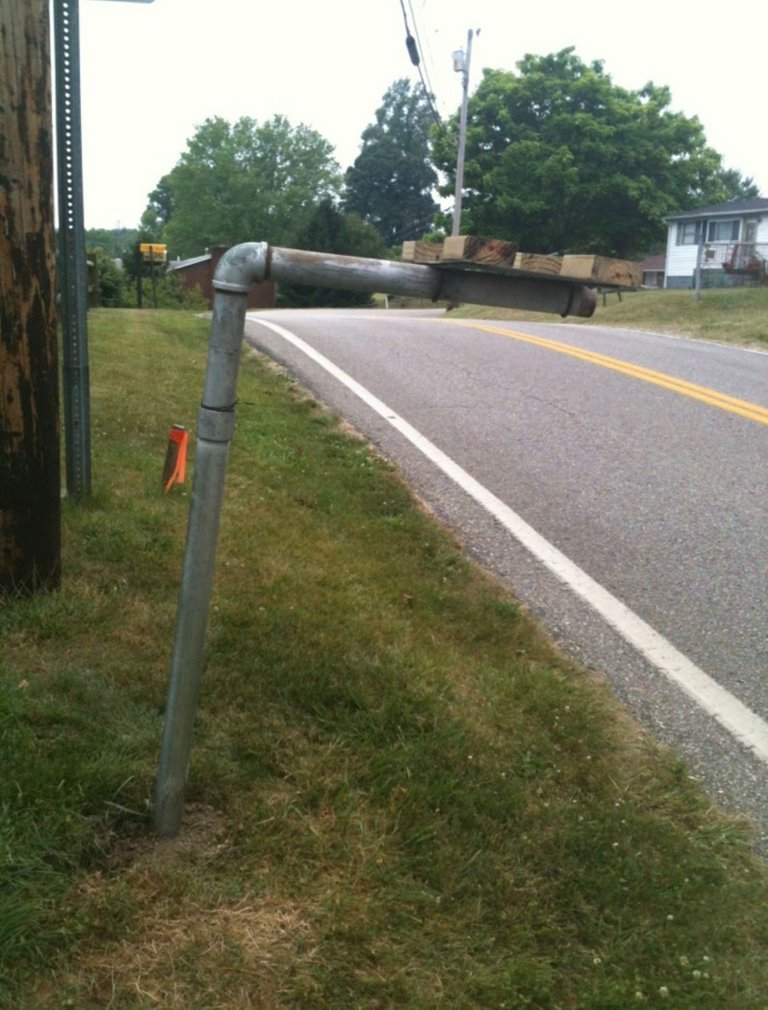 Year two of college was short-lived for me. I got an apartment with three of my close friends, we all were big into partying. It was great for a few months, although I was living off of student loans like an idiot. I had no idea how to properly manage my money at the time. Eventually, I smoked some DMT and less than a week later had a realization that I no longer needed to be at college. I out of nowhere decided to drop out and got a shitty job at some portrait studio as a photographer. I hated my job, they made me shave and cover my tattoos. The only thing that it did for me allowed me to survive and build some confidence behind a camera lens. I didn't last long there and eventually quit in favor of starting with USPS, which turned into nearly 10 years of hell that I just recently escaped thanks to Hive.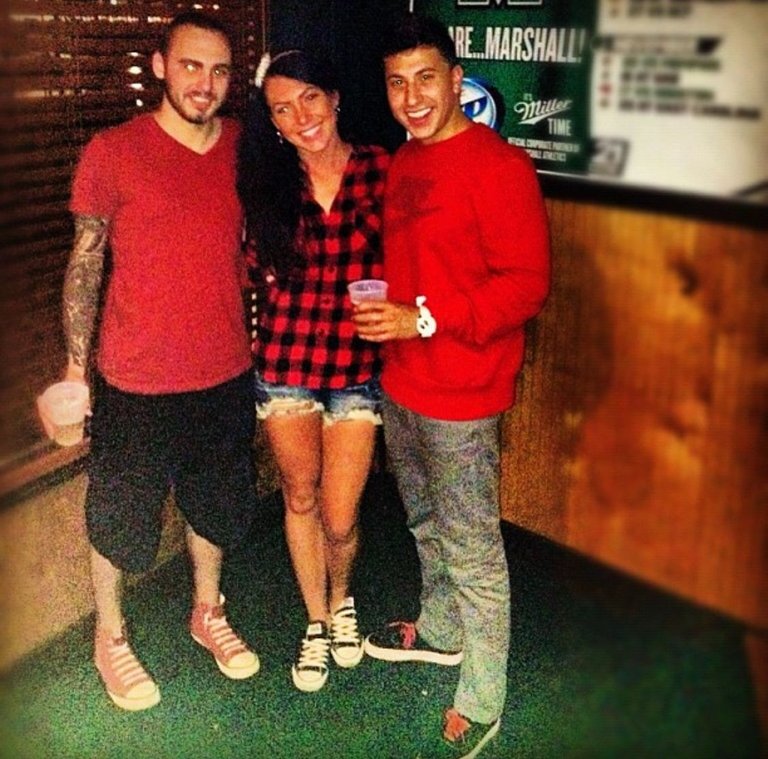 One thing that college taught me is how to party. I was proud of my skill and happy to show it off any chance that I had. This means that when we went on family vacations, I was back to my old ways. Drinking like a fish and embarrassing myself left and right. I'm sure I was hilarious, but I was not my true self.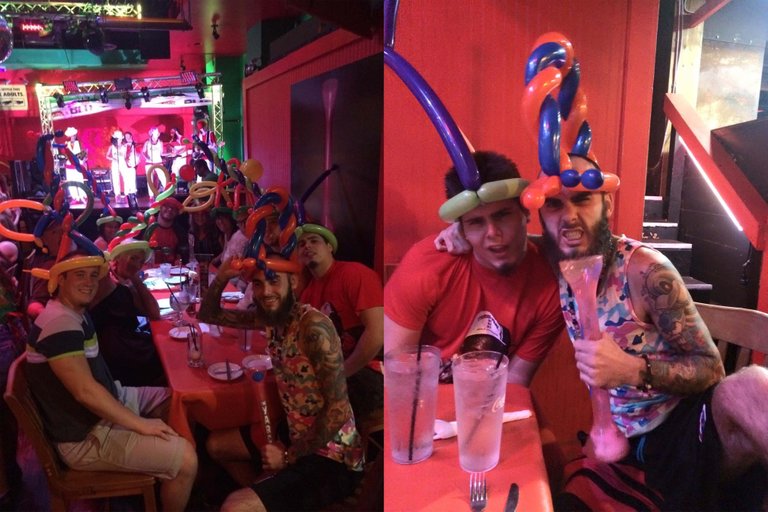 By the time I finally turned 21 years old, I was beginning to not really care for drinking much anymore. My job with USPS had me working 6 days a week and the graveyard shift. I was easily doing 50-60 hours a week for multiple years straight. This lead me to lose all of my friends, but it also is what helped me get a grip on my alcohol problem. At this point, it was an addiction and I was in serious trouble.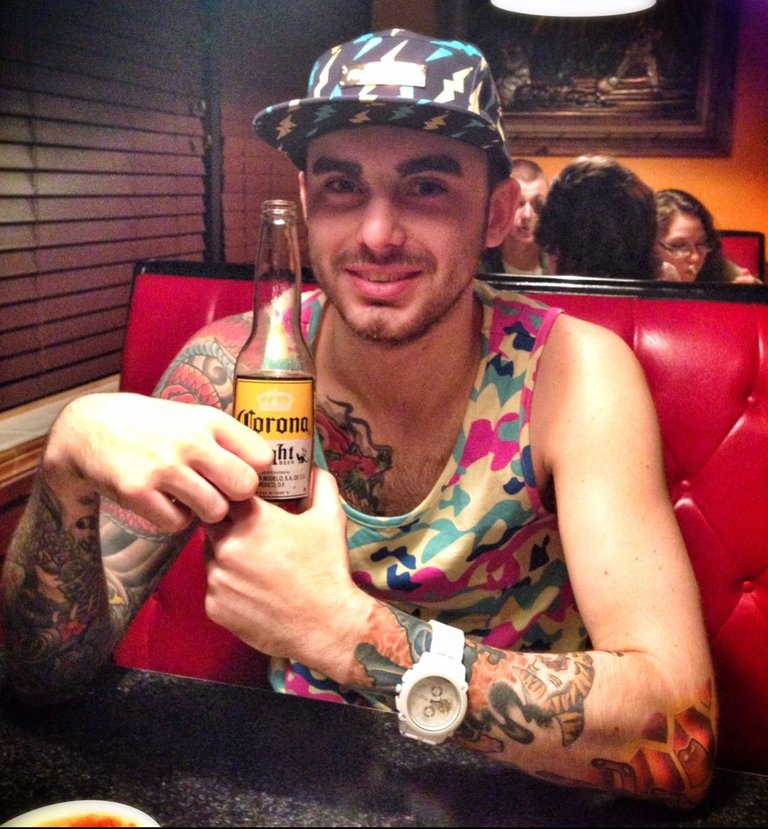 Every so often I would get a day off from work and maybe go to a party. It was a good time, but nowhere near as fun as it once was. I was growing tired of getting trashed and then being tempted to drink and drive again. The last thing I wanted was to get another DUI.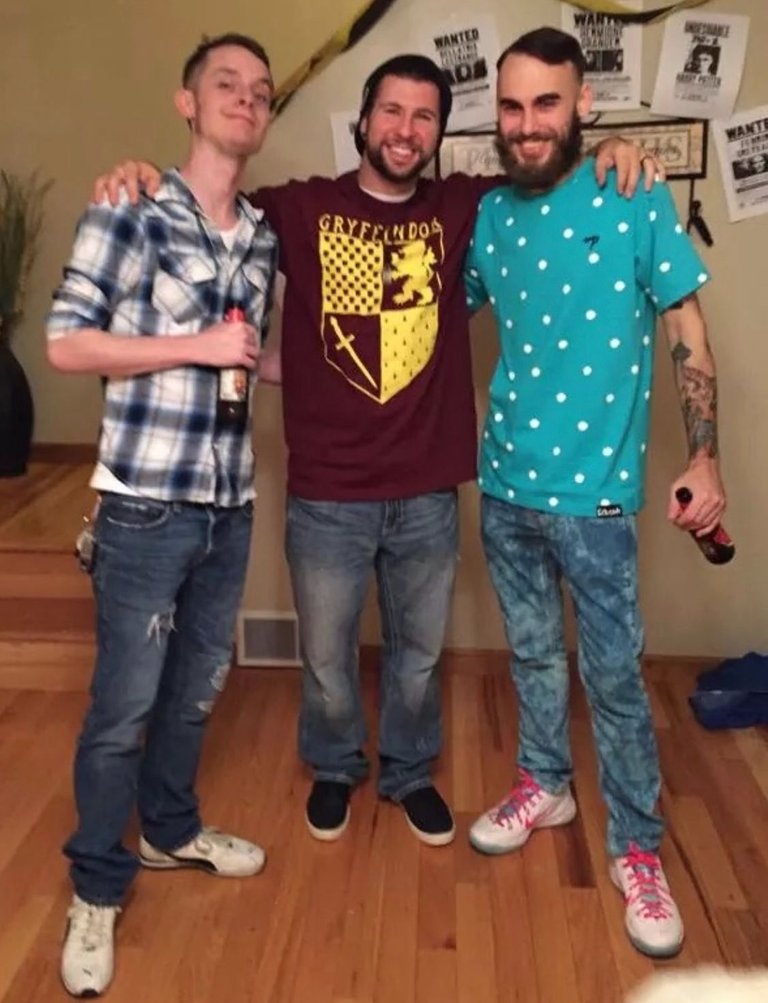 This next photo is one of the last parties that I can actually remember going to. It was such a lame night and I remember carrying around a bottle of Bombay Gin all night like a true alcoholic. Somehow my brother and I managed to drive home safely from this one. I think this may be the last time that I drove drunk out of my mind, maybe around 2015.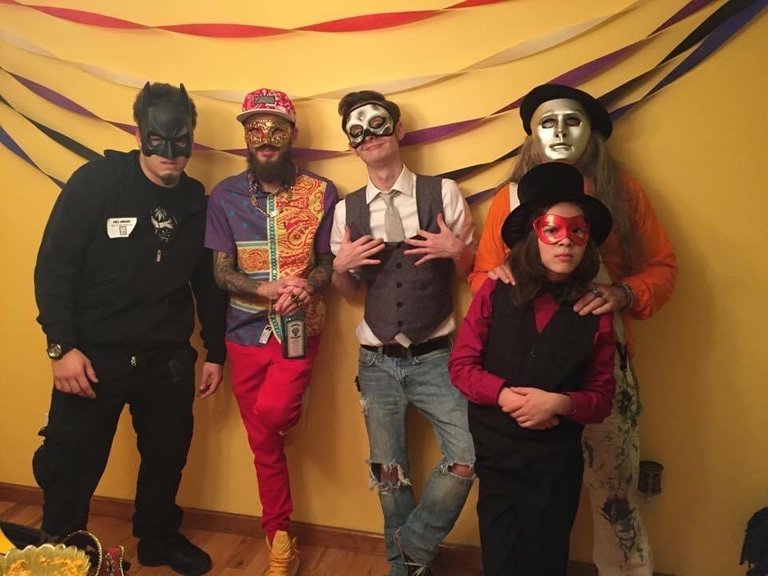 After finally quitting all of the partying, I then became a fan of drinking craft beer. I would visit my local brewery more than I should have. At least I usually only had 2-3 drinks, but they were much stronger than the piss beer I drank in college. This still was an issue, especially because every once in a while I'd go to work with a buzz. I did not want to end up being that alcoholic dude that worked at the post office until he died of liver failure.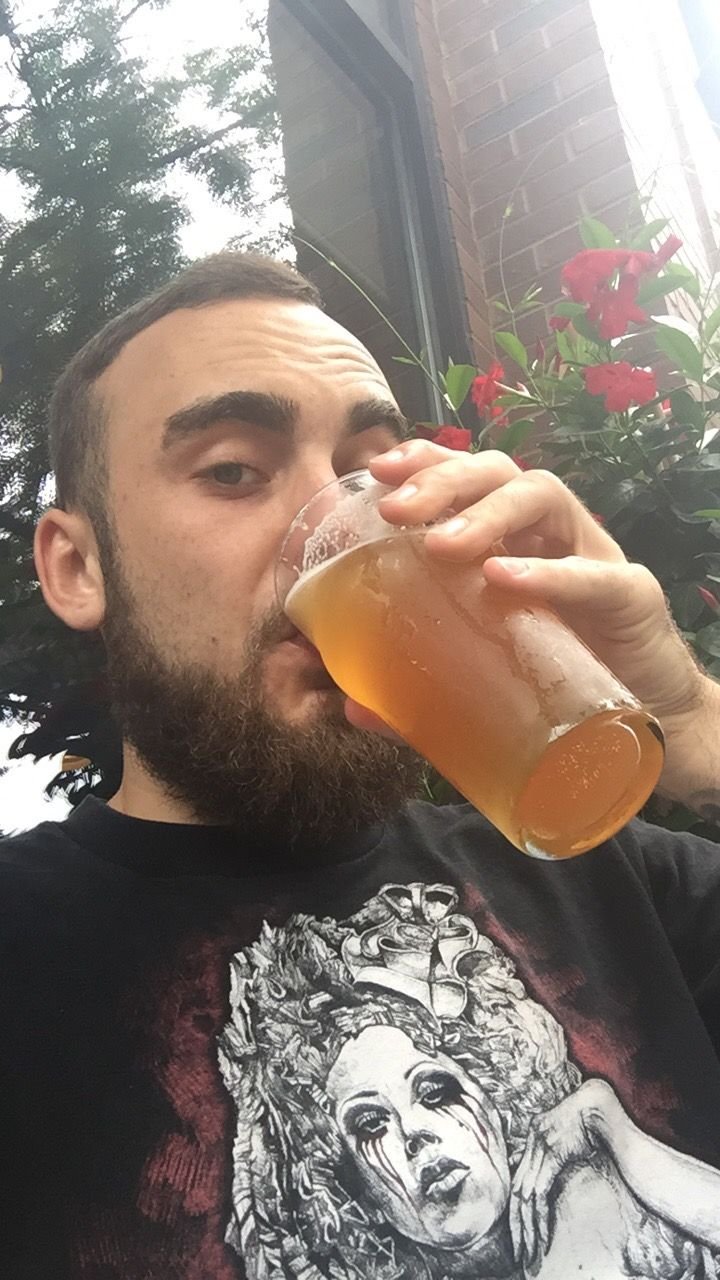 I lived with my parents until I was 25 years old like a giant man child. They never gave up on me, despite all of my failures. Eventually, I began dating this new girl that I got along great with. After some time, we ended up moving in together. This would be my first time living alone and not being at college. I eventually uncovered that this girl was a heavy drinker. She was still quite functional somehow, but I knew that I couldn't manage to drink all of the time and be productive. Me refraining from wanting to party (and maybe a few other things) ended up causing us to separate. Instead of moving back in with my parents, I was determined to have my own place. I moved into the apartment that I am currently am living and it was the best decision ever.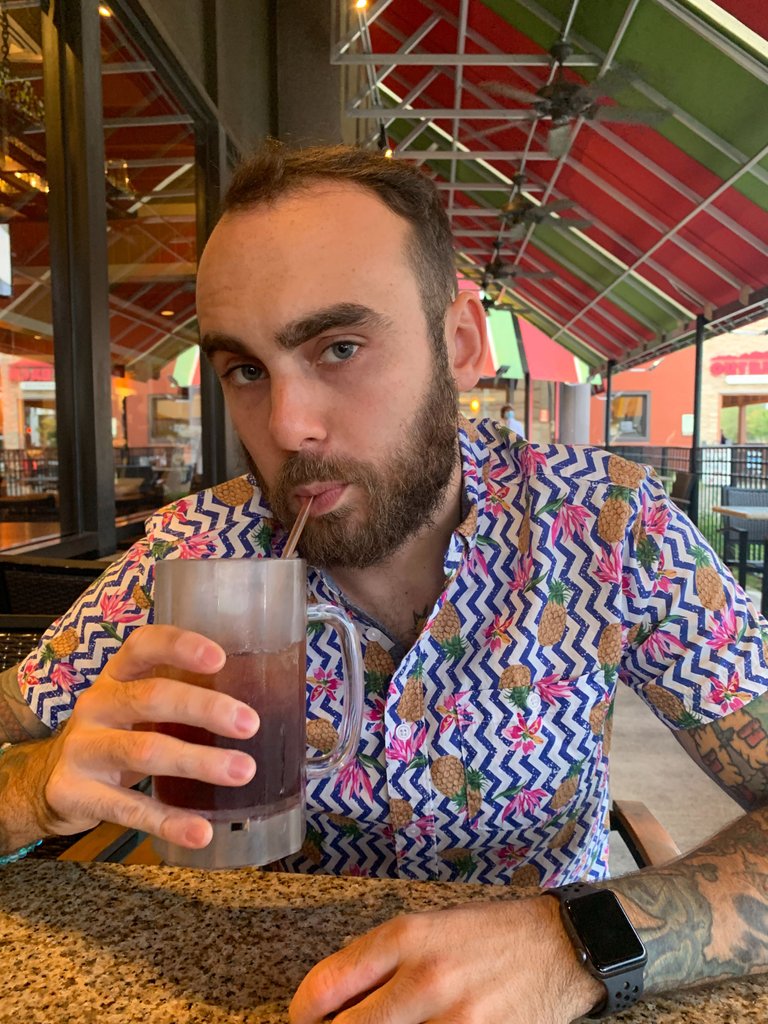 I briefly continued to have a love for craft beer while living in my downtown apartment alone, but eventually, that faded away. It was fun to go and pick out a bunch of different beers and try them all. It really is an art form. It only held my interest for so long. I grew tired of the beer and cannot tell you the last time that I bought some beer to stock my fridge. In fact, I've had the same two cans of IPA sitting in there for almost a year. I will probably never drink them.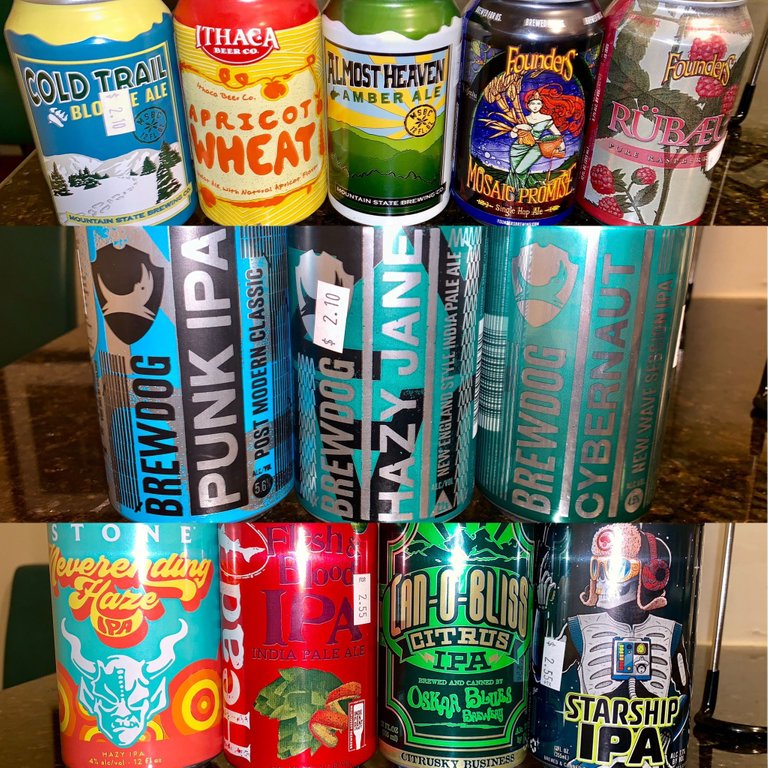 I am not totally against people drinking alcohol, I understand that not everybody has the same problems with it that I did. I became addicted to drinking and relied on it to fuel my social life. I discovered that this just was not the way I wanted to live. I still will have an occasional mixed drink like a margarita, but I really cannot see myself getting super drunk again anytime soon. Being drunk is the biggest waste of time in my eyes. It keeps me from accomplishing my daily goals and I will do everything that I can to have a high level of productivity. My content on Hive is one of the biggest fuels, I truly am passionate about this stuff and don't want to hold myself back from doing the best that I can at it.

At present time, I no longer rely on alcohol for anything. I have found my true self and am able to open up under almost any circumstance. My personality was always the same, it just took many years for me to fully uncover it. It helps that I have people in my life who accept me for who I am. It is wonderful to no longer feel the need to pretend to be a certain way just to fit in. I am at least free from the prison that alcohol had me contained in. Never again will I fall under that spell.
---
---
---

My NFTs: https://inji.com/@daltono/nfts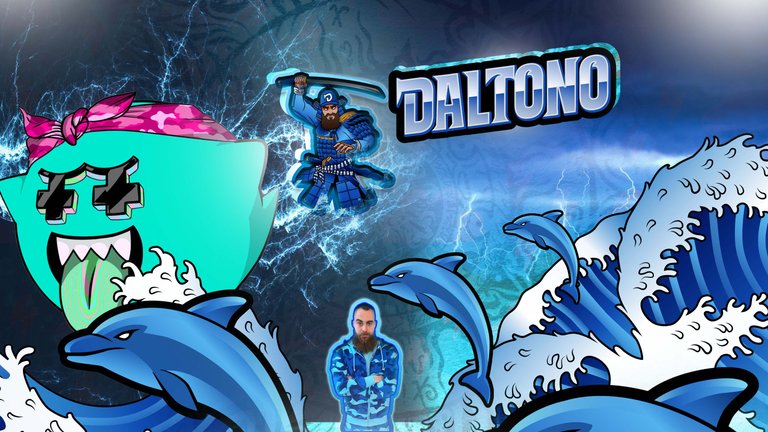 ---
---