Raksha Bandhan
Hlo friends how are you... Gud afternoon,, Today my topic is RAKSHA BANDHAN.This is a festival which celebrates the bond of a brother and sister..It is one of the most important festival. We eagerly wait for it.. It falls on the purnima of sawan month.
Raksha means protection and bandhan means bond.The brother promise to protect his sister.
My children and our family members celebrated RAKSHA BANDHAN..i wanna share with you some pics.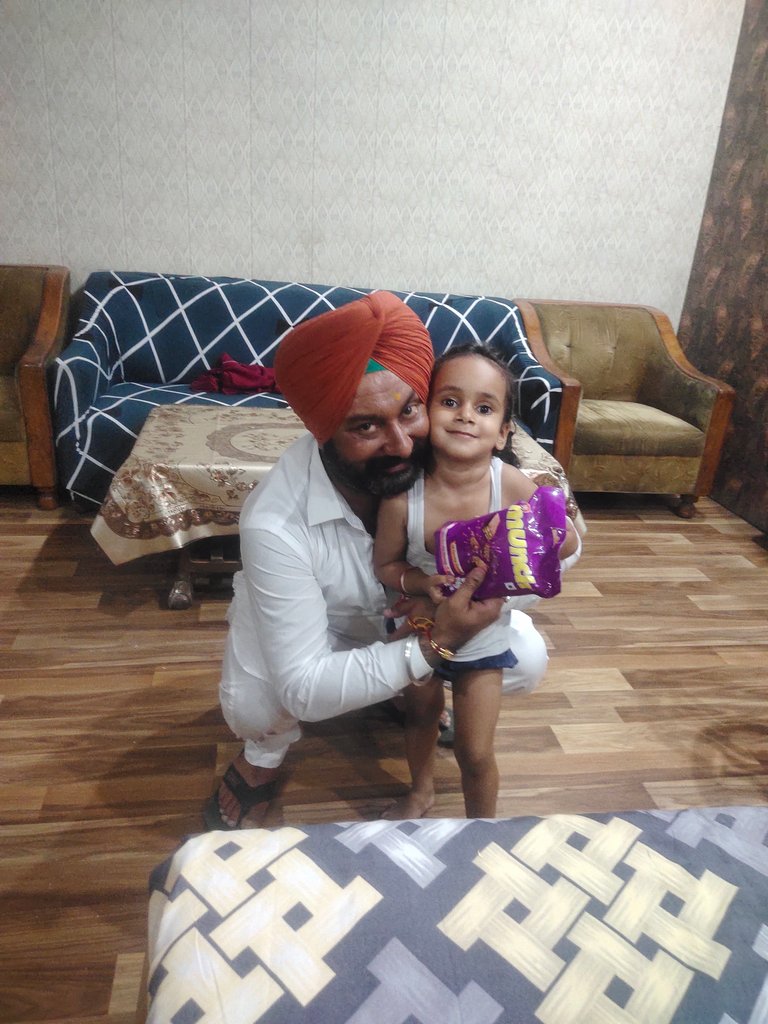 When my daughter tie rakhi to her papa... actually she is only 3 years old...she ties rakhi to everyone for the gift😂 and said plz give me gift ..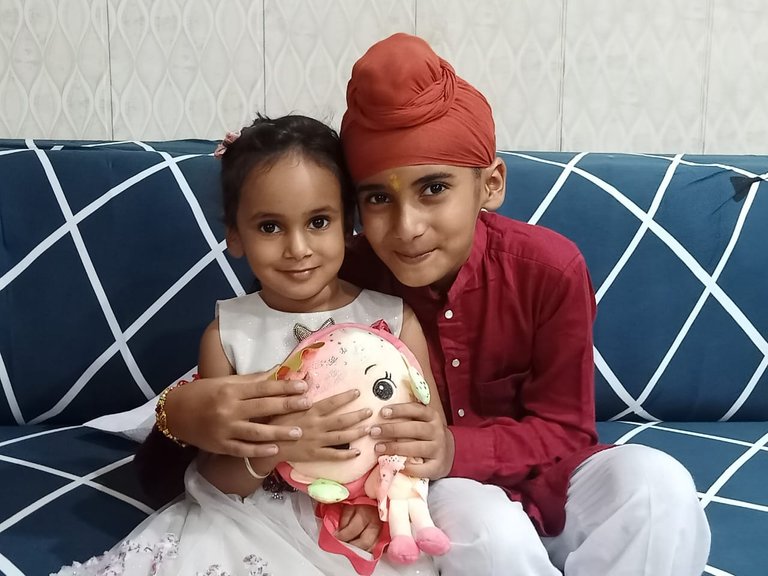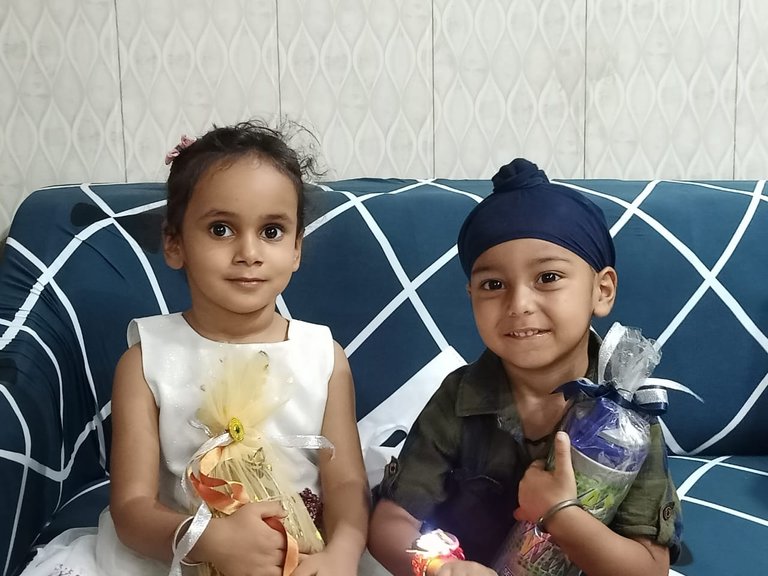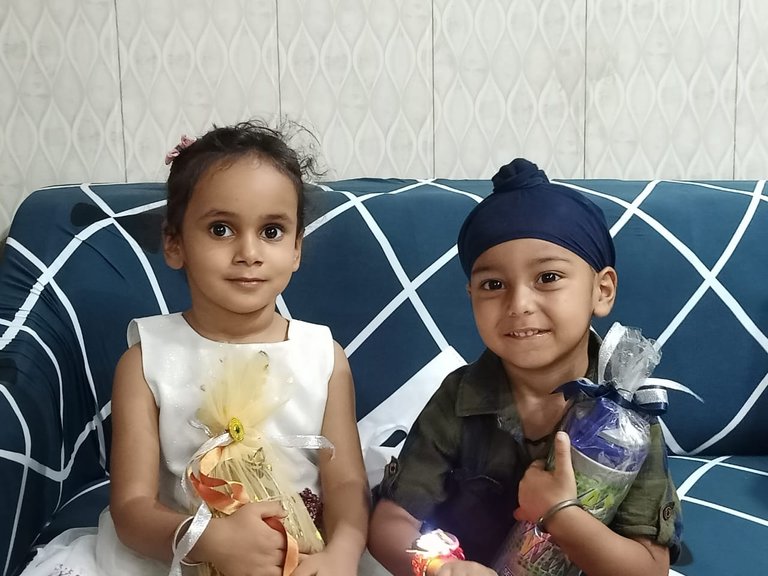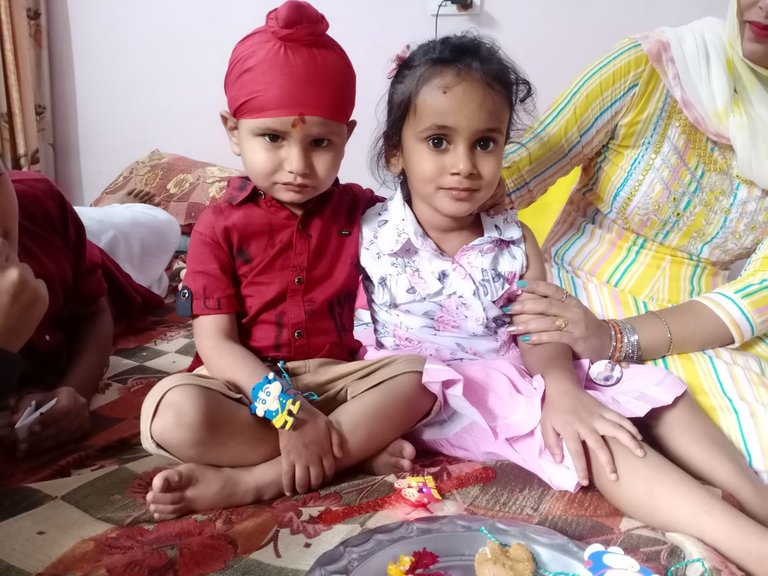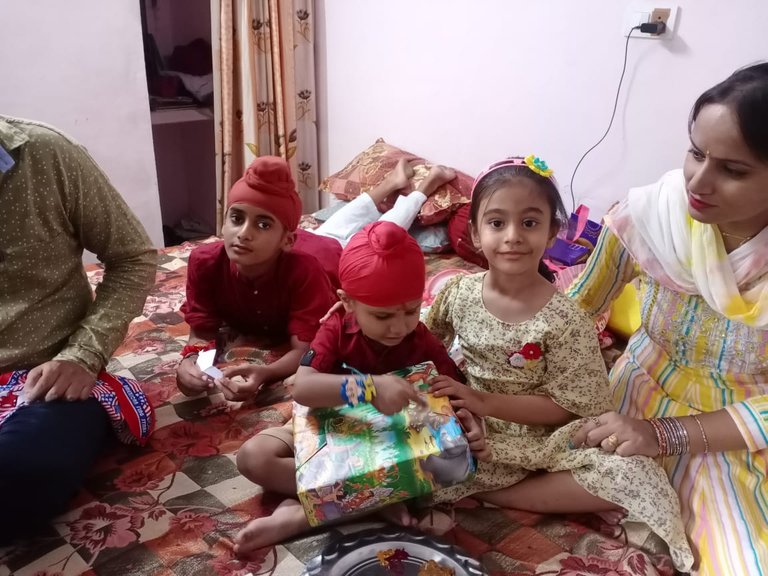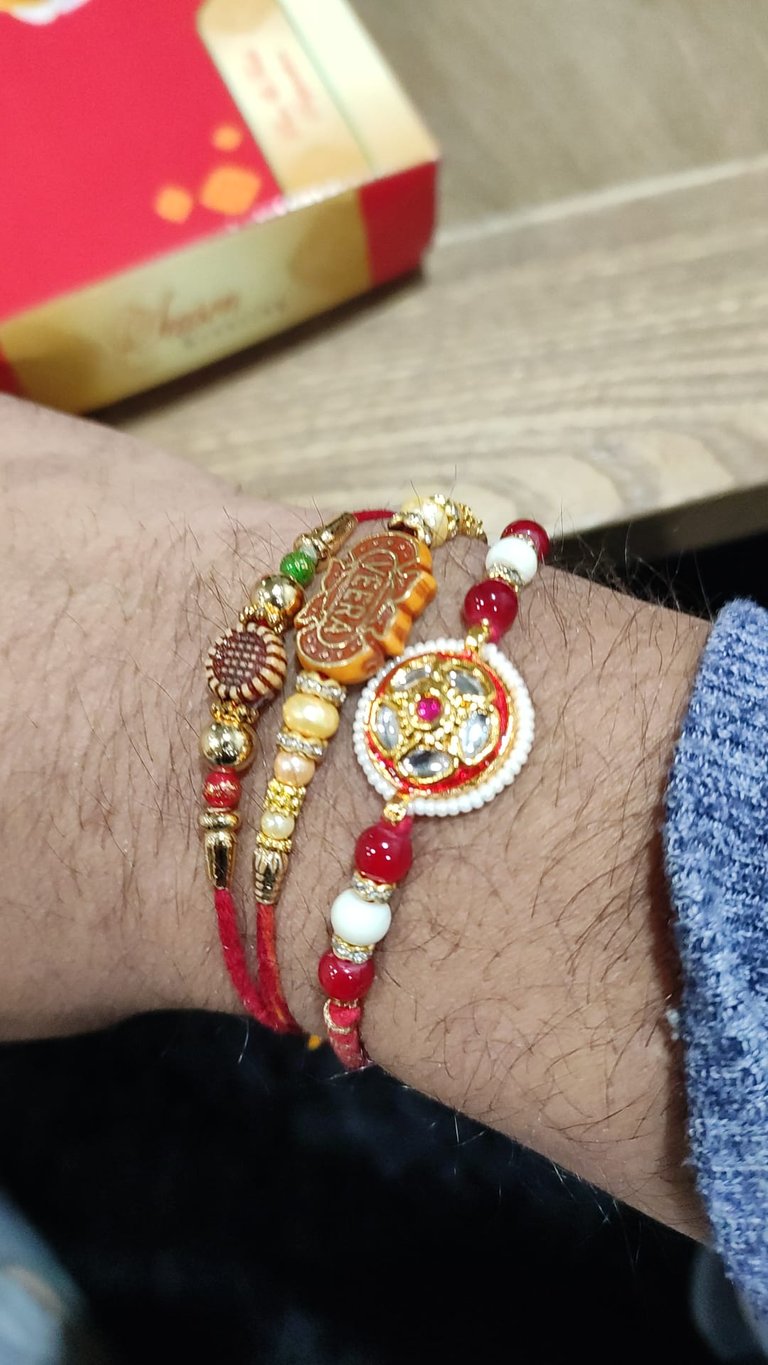 Our children enjoyed a lot on the day of Raksha Bandhan...All the female bind rakhi on the hands of their brothers. The males in return give gifts and promise to protect her ...
     Apply a tilak with the kumkum ,sindoor,on your brother's forehead .Then tie the rakhi around his right wrist ..wave the arti in front of him ....This is the way to celebrate Rakhi..

It brings happiness to the family,.. actually it holds special reference for those belonging to the northern and western parts of the country. We also luv this festival so much...
Thanks for stopping and reading my post..🥰
---
---