I am Alive challenge
https://images.ecency.com/p/2gsjgna1uruvGBHDnRaj2z6FsL6XEQR3pnqa26GnWuG6J1X8KZTrpxx8as5cfwrisUN7kohkL7LGN8WSoYy3T9Kg1kYDP9KU36mtRNpFFwCyLRCbcS.webp?format=webp&mode=fit
Hlo frends . How r you ? This is my 27day in I am Alive challenge.. yes I am Alive .thanks to God for ur blessings and love.. thanks god for the new beginning.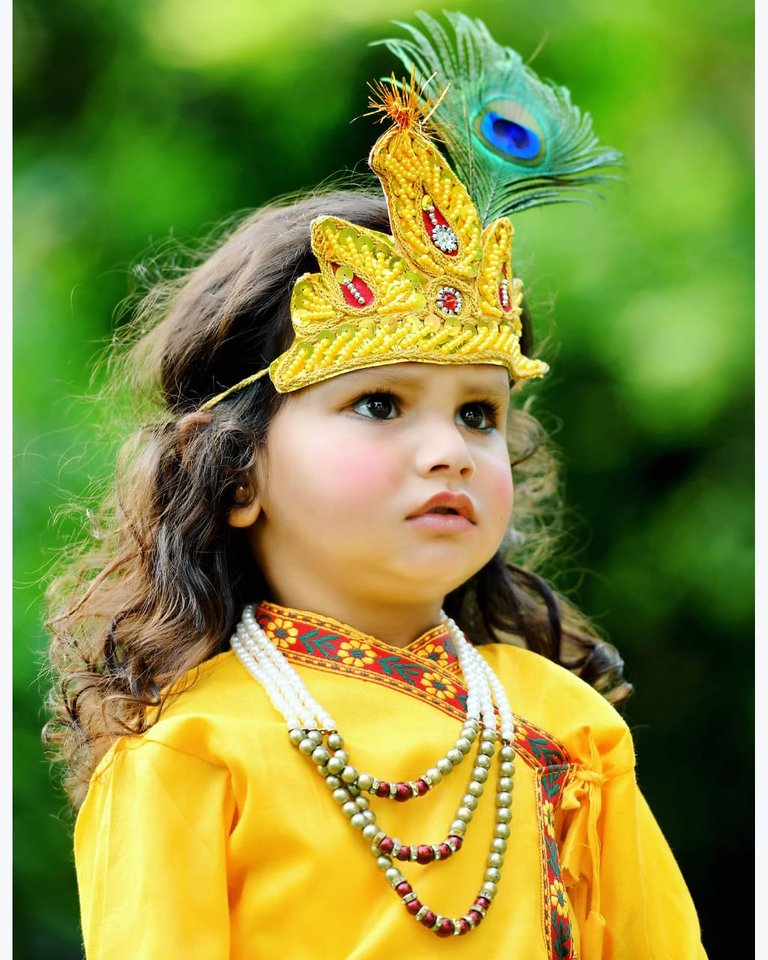 He is my nephew.he bacame Shri Krishna on janmashtami.. janamashtami is a very famous festival.because on this day mandir and market are decorated with balloons and lights.... children are very happy ..my nephew became Shri Krishna...he is so cute.


Thnx for stopping and reading...🥰
---
---