Hive Power Up Day - Building my Rankings
This is now the Second month in a row that I have completed the power up day and not just powering a few tokens to make an appearance, but a significant effort to move up the FISH SCALE
As you know The first of of every month is hive power up day on July 2022, I powered up some hive and also take part in the #hpud event, now in August I have added a lot more hive to make it to DOLPHIN LEVEL
Starting as a red fish, then to a minnow, now moving to Dolphin This needs about 5 million vests or around 5500 hive powered up, and to get another giant bee badge.
This time around I had to power up 3955 Hive Tokens, I will get the Dolphin level and also the largest bee badge, Thanks to the recent pump in the price HBD I could take advantage of the conversion using the internal market, the boosted my hive by a fair amount, I will still hold some hive as liquid to catch a few more trades when they come up.
Power up day event details
There are a few simple rules to follow. Wait for the power up day to start (you will find a very useful countdown clock on hivebuzz.me) power at least 10 hive, make a post about it and use the hpud tag. Maybe I can get on the delegation leader board again?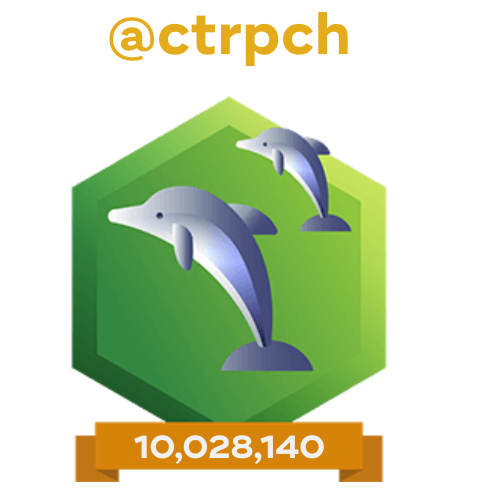 What is My Next Target?
So the next level to get is the nice red level of Orca for this level you will need to have 100 Million Vests this will be roughly 55000 hive powered up at minimum, so you can see from the image I am at 10 Million vests currently, this will take much longer than my current monthly run, but if I target some hive for the power up day at least 1000 I am hoping (just to get the gist bee badge)
The other part that follows on from the power up is to work on my writing and posting a bit more regularly, this is a social network after all, I play splinterlands so will make some posts on my game play, but I have an interest in other parts of crypto and trading.
#hivebuzz #hivepud #hpud #hive #powerup #leofinance #palnet #pob
---
---