(🇬🇧)Do it Yourself; Shower System ⚒️ (🇹🇷) Do it Yourself; Duş Sistemi⚒️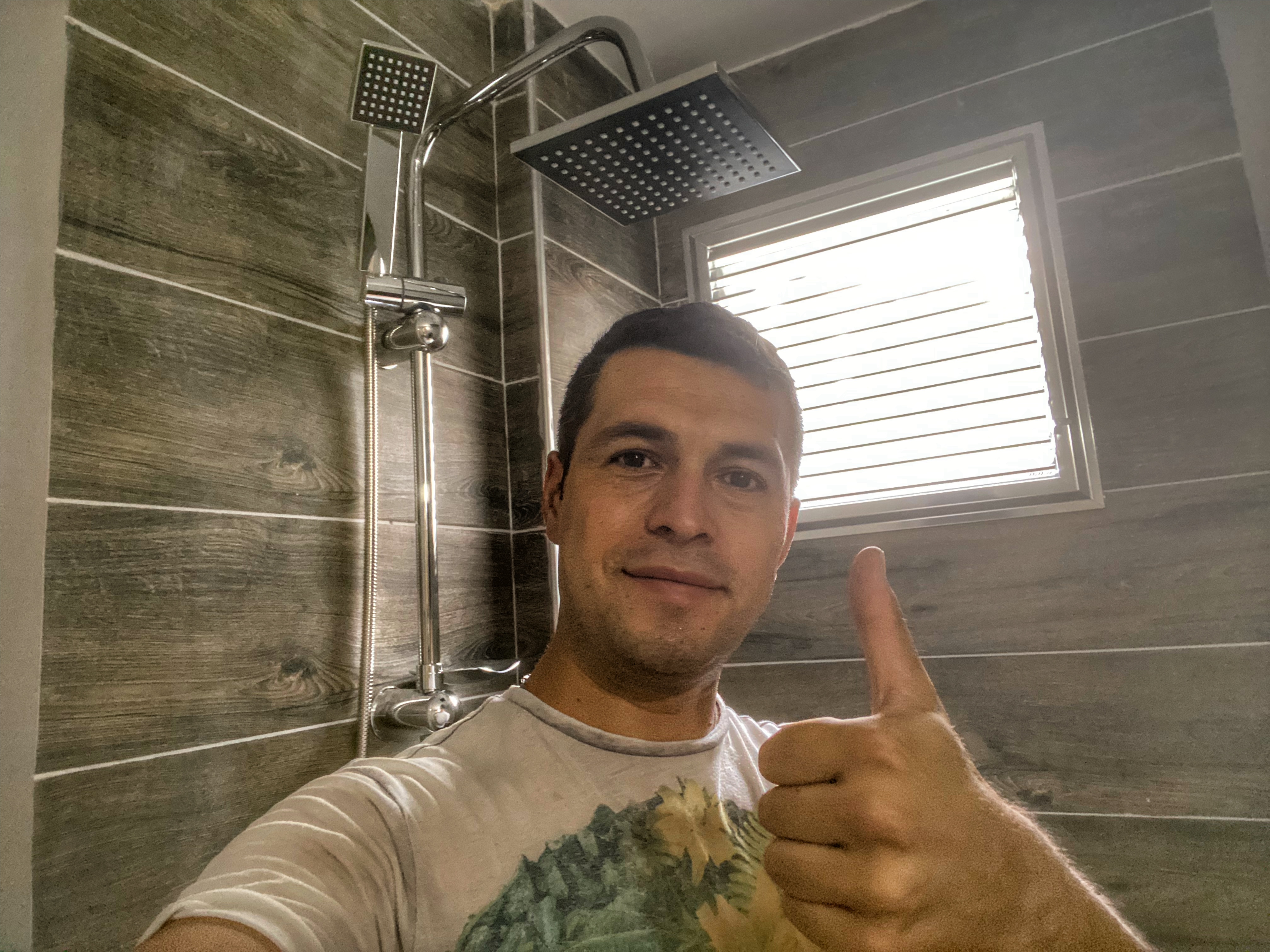 (EN) Hello Hive Family. I am with you again with my new diy post. I've been doing home renovation for about 2 months. The renovation of the kitchen and living room has been completed. I'm doing a bathroom renovation now. Today I will tell you how the shower system is made.
(TR) Merhaba Hive Ailem. Yeni diy postum ile sizler ile tekrar birlikteyim. Yaklaşık olarak 2 aydır ev tadilatı ile uğraşıyorum. Mutfak ve salonun tadilatı bitti. Şimdi banyo tadilatı yapıyorum. Bugün sizler için duş sisteminin nasıl yapıldığını anlatacağım.
(EN) I bought the shower system from the internet about 10 days ago. The hard work of the bathroom is over, now I'm doing the easy stuff. Only a drill is sufficient to make a shower system. It looks like a somewhat complicated shower system, but it's easy to install.
(TR) Duş sistemini internetten yaklaşık olarak 10 gün önce satın aldım. Banyonun zor işleri bitti artık kolay işleri yapıyorum. Duş sistemi yapmak için sadece matkap yeterli oluyor. Biraz karışık bir duş sistemi gibi gözüküyor ama kolay kurulumu var.
(EN) First of all, I mounted the frame of the shower system to the wall with a drill. It's a bit difficult with a cordless drill. It's easier if you have an electric drill.
(TR) Öncelik olarak, duş sisteminin iskeletini duvara matkap ile monte ettim. Şarjlı matkap ile biraz zor oluyor. Eğer elektrikli matkabınız varsa daha kolay yapabilirsiniz.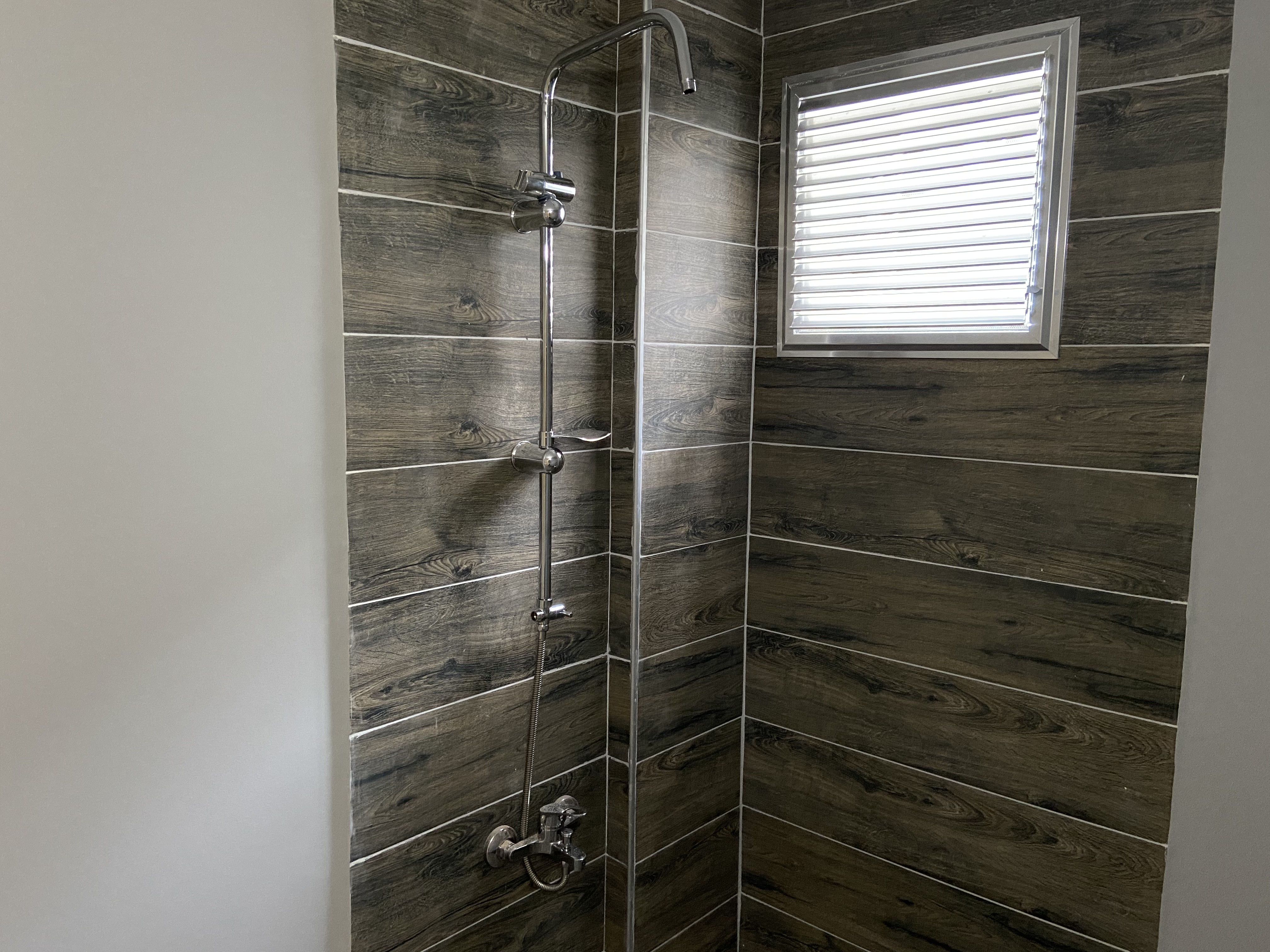 (EN) Then I connected the valve to the lower part of the shower frame. I connected it to the big valve with the connecting pipe.
(TR) Sonra duş iskeletinin alt kısmına vanayı bağladım. Bağlantı borusu ile büyük vanaya bağladım.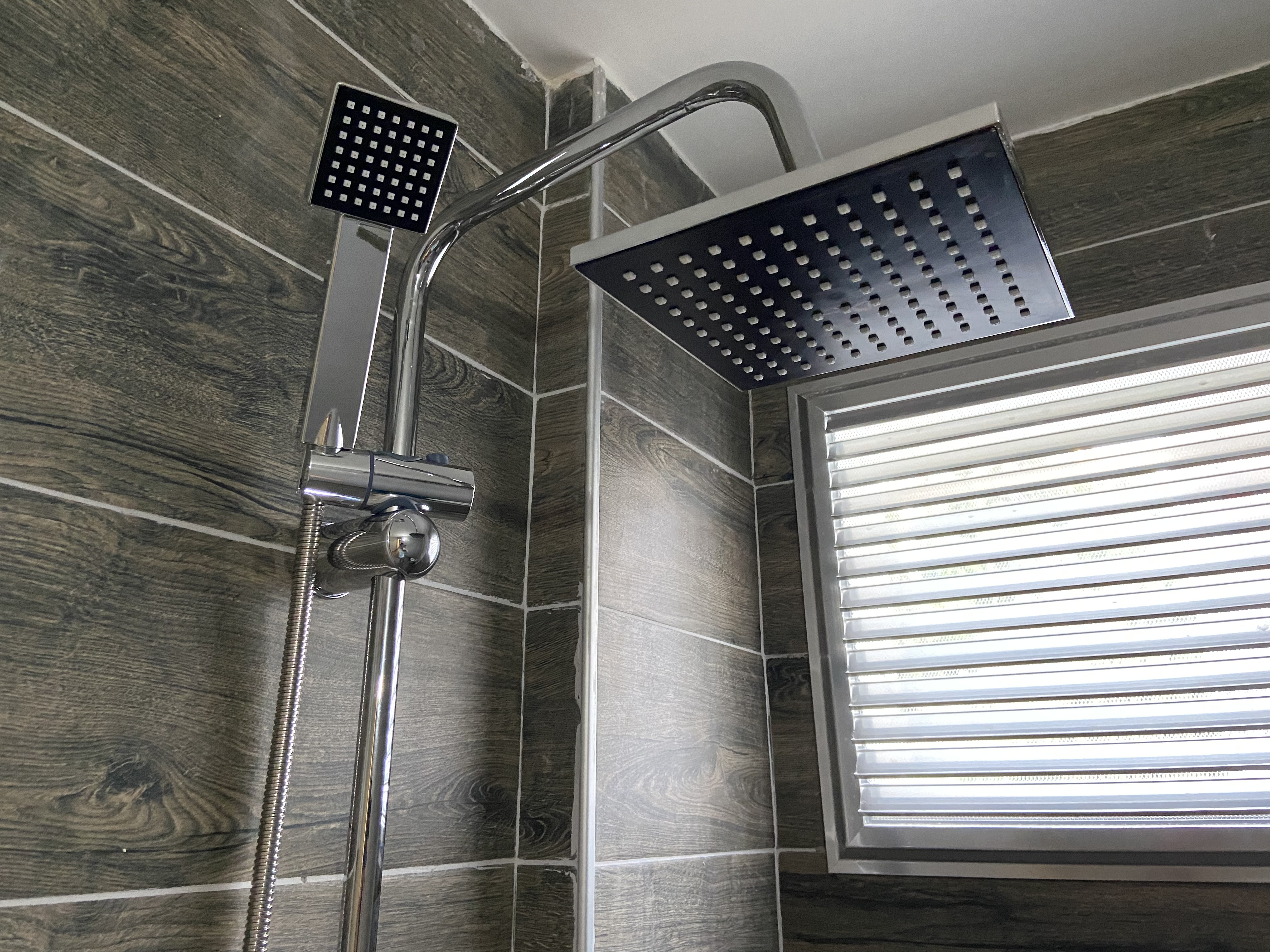 (EN) Next, I mounted the upper parts of the shower system. I made the connection to the small valve.
(TR) Sonra, duş sisteminin üst taraftaki parçalarını monte ettim. Küçük vanaya bağlantısını yaptım.
(EN) Yes Friends, We have finished the shower system. You can also do easy tasks at home by reading my DIY posts. ☺️
(TR) Evet Arkadaşlar, Duş sistemini bitirdik. Sizler de diy postlarımı okuyarak evinizdeki kolay işleri yapabilirsiniz. ☺️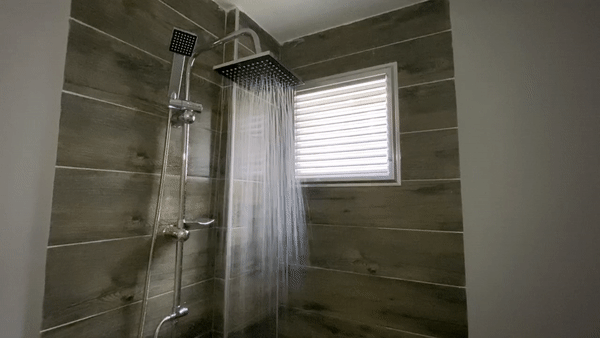 (EN) I wanted to share with you the gif of the shower system. It's like taking a bath in the rain. 😂 Thank you for reading. ☺️
(TR) Sizlere duş sisteminin gifini paylaşmak istedim. Yağmur altında banyo yapmak gibi. 😂 Okuduğunuz için teşekkür ederim. ☺️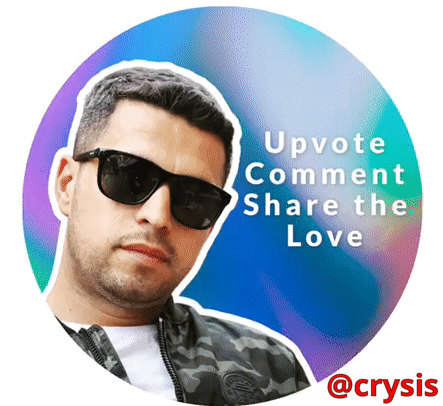 All images taken by @crysis
---
---