2022 Goals - Report #2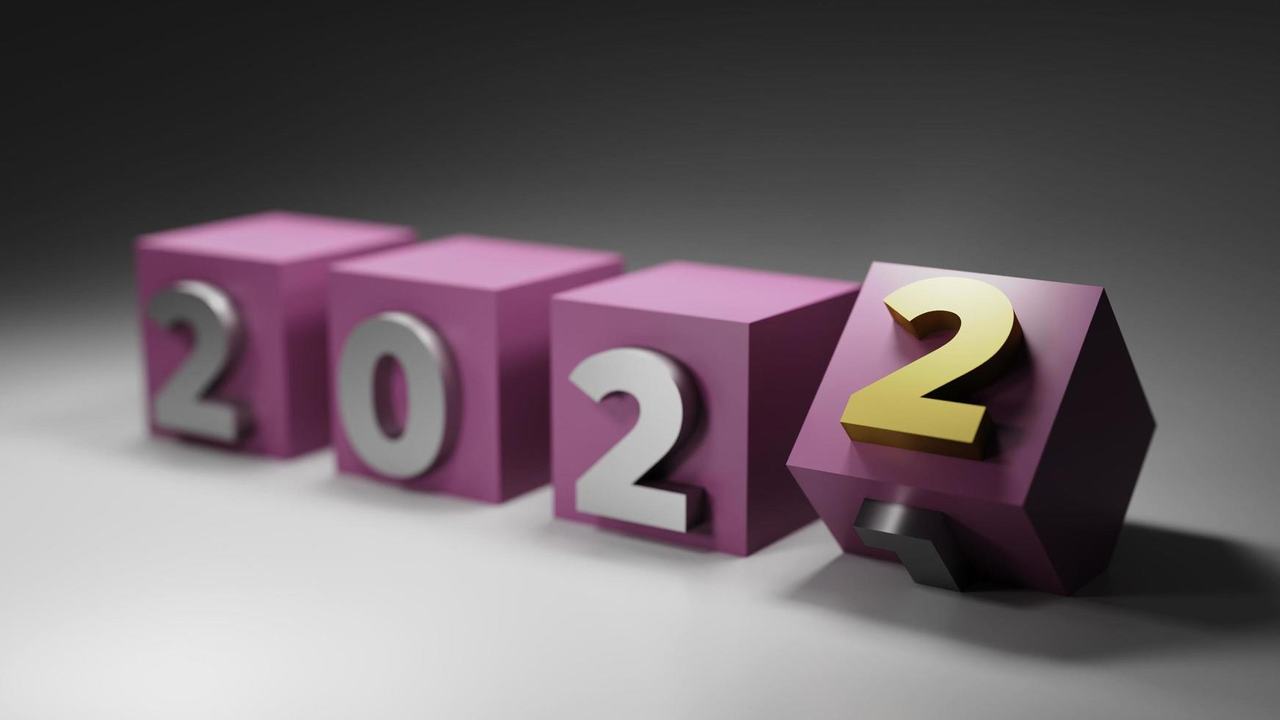 Hey everyone,
Let's check how I am performing to get my goals until the end of 2022.
Financial
Hive
My Hive main goal is to reach 3000 Hive this year.
I know this is a high goal but I will try to do evertything that I can to reach it.
Currently, I have 718,658 Hive as we can see in the below chart.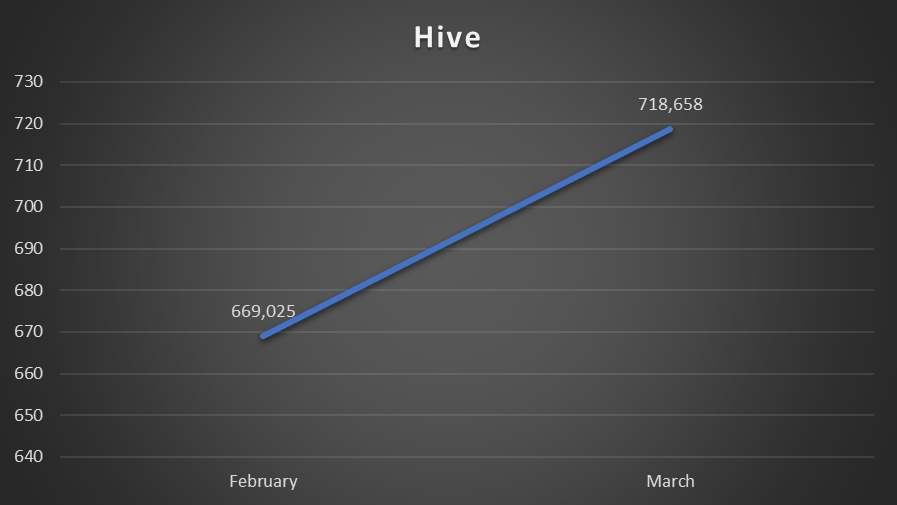 In the last month I won 49,633 Hive.
This mean that I need more 2.281,342 Hive to reach my goal.
Leo and other Hive Tokens
Initially, I only defined a goal for LEO. However during this month I decided to delegate some tokens to curation like NEOXAG, ONEUP, BEE POB, VYB, CTP, CCC and PAL.
I have also delegated some Hive to @leo.voter in order to earn more LEO and help me to reach my goal.
I don't have a goal defined for the delegated tokens but I decided to keep tracking the evoluation during the months.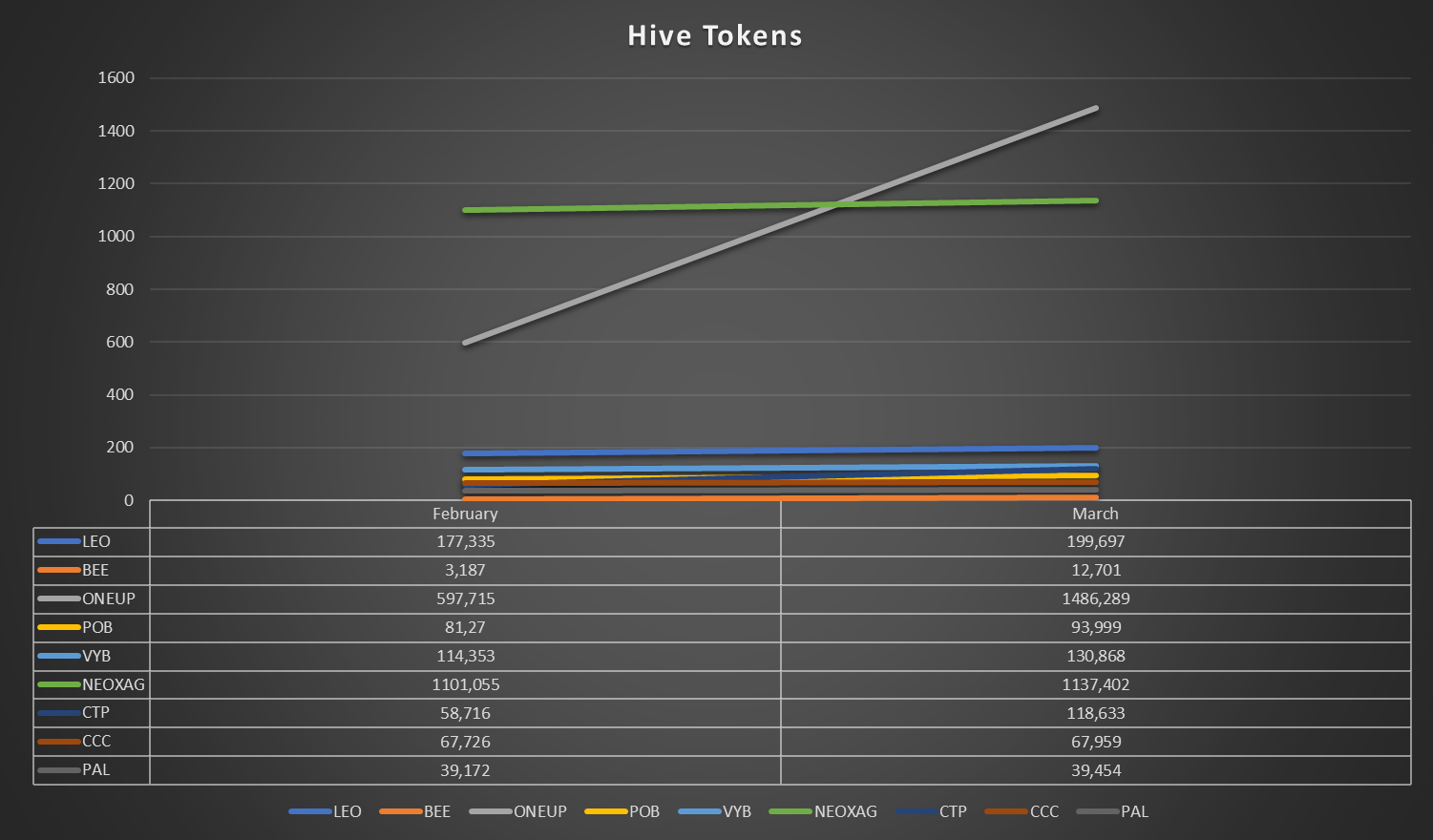 ONEUP was the token that grow more in the last month.
To reach my LEO goal I need more 800,303 LEO.
HBD
In January I started to think what will happen to my HBD amount if I decide put all earn HBD in Savings and compound every single month the interest earned.
So I decided to put all my HBD in Savings and see what will happen.
The below chart is the current evalution of my HBD.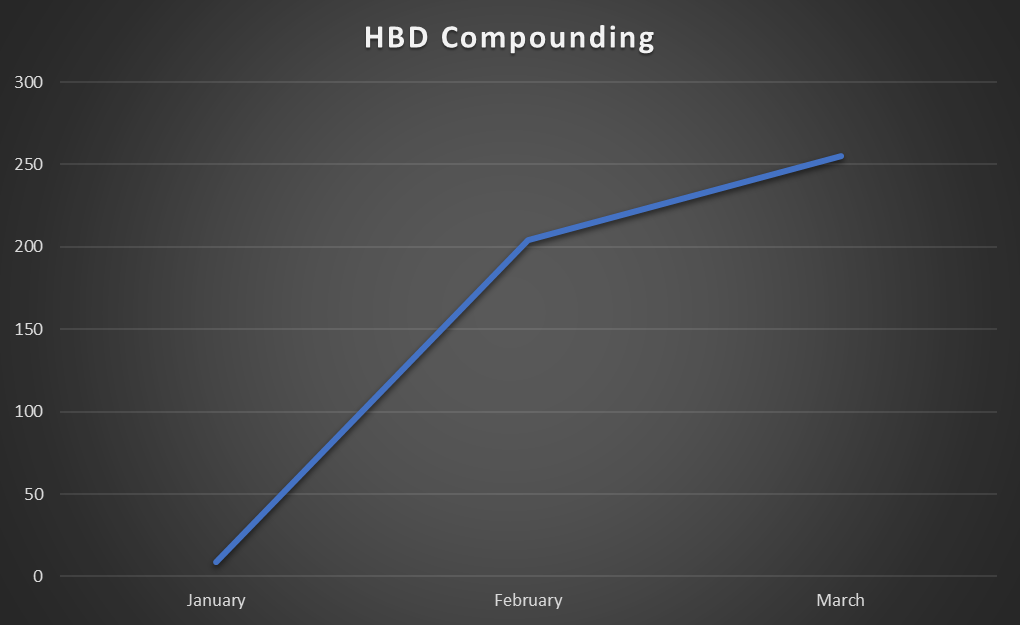 Play2Earn Investments
As mentioned in my last post related with my goals I have some investements on play2earn projects.
| Project | Investment | Earn |
| --- | --- | --- |
| Axie Infinity | 3500 | 1350,02 |
| Bomb Crypto | 496.14 | 1209.11 |
| Thetan Arena | 1000 | 587.93 |
| Pegaxy | 350 | 1185,82 |
| PegaBucks | 300 | 82,53 |
| Space Crypto | 122.878 | 0 |
This month I decided to buy my own Pega buying one for $350 and renting for 105 share profit.
This makes my total investment on Play2Earn projects be 5.832,018. Until now I have earned 4.415,43.
So, in resume I am losing 1.416,58.
Let's see if I be able to reach my hive goals and at same time be on profit in the play2earn investements.
Posted Using LeoFinance Beta
---
---