News, News, News & Win, Win, Win | CryptoCompany CEO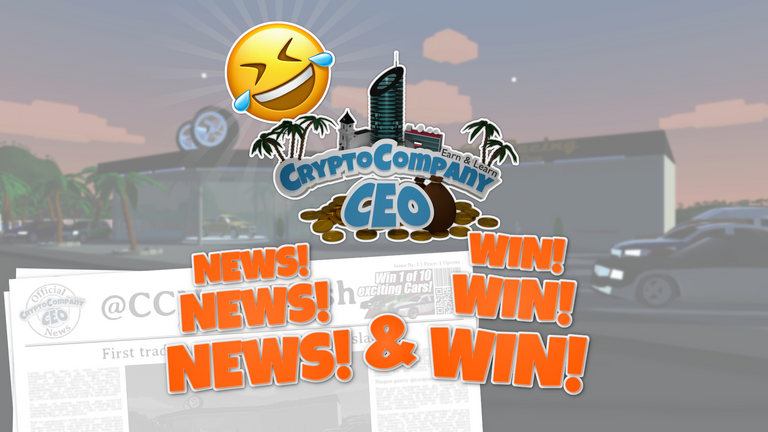 We are happy to announce that CryptoCompany CEO has started the first collaborations with other Hive projects and communities. Today we want to tell you about the first cooperation with LOLZ community. This also has a positive impact on the gamification of CryptoCompany's postings and its secondary accounts. And that's exactly why you should know about it right away.
The honorable @captaincryptic enables us to collaborate with @lolztoken . By sponsoring LOLZ to CryptoCompany we can now give out 6 LOLZ tokens every day. And of course we will make plenty of use here and on our side accounts. So you can be happy if CryptoCompany answers you the following in the comments: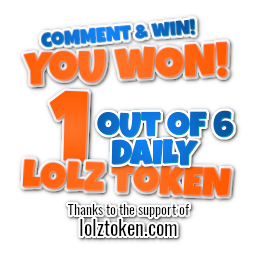 We and I sincerely thank you for these first steps of collaboration and look forward to further collaborations that creatively expand the game and interaction with blockchain for the benefit of all.

The creation of a post here on @CryptoCompany requires a relatively large amount of time in order to meet our standards to some extent in the end. However, in order to provide you with a more detailed insight into what is happening around CryptoCompany, we have decided to create a corresponding format on the side account @CCNewsFlash, in which we can easily generate content.
This has advantages for everyone: we can create posts faster and have more time for our core task: the game creation. At the same time you get a more detailed insight than we can and would give here on the main account.
(For understanding: All graphics you see on the accounts of CryptoCompany are current in-game footage. And because there is nothing polished to the current status, we make most graphics blurred. We would like the viewer to see where the journey is going. But since some people might perceive image content as finished - which is by no means the case - we use ways to symbolize quite clearly: There's still something behind the curtain here, and what's shown is not the finished game graphic. How could it be, if blurry!?. @CCNewsFlash we have graphically designed so that we can easily give insight there, too. Even more. How we manage that? Look at it! You will already recognize it.)
@CCNewsFlash provides the interested reader with news about CryptoCompany several times a week. Compact, quick to consume, always with profit opportunities.
Postings will continue to be published here on CryptoCompany. You will not miss any important things if you only read CryptoCompany articles. But if you want the full overview in all its details and all profit opportunities, then you should definitely follow @CCNewsFlash as well. Very clear recommendation.
You can head over after this post and check out the content format - you'll definitely like it. Also because of this:

In line with the current events on the island, we are giving away 10 exciting cars. (And rumor has it that if you win a car, you'll be among the first group of players to experience the fun of CryptoCompany).
What you have to do? Almost nothing! Just write a comment! Check out the great graphic in the latest @CCNewsFlash here. Very simple - I promise.
Good luck and I'm looking forward to a race with you! Will be fun with the boosterpads and the jump ramps! Also this: promised.

As the attentive observer has already learned: interaction with CryptoCompany is rewarded. Also in the last post we had a small competition in the form of a small riddle. Who was attentive to the end, read there:
"Buy, share and your own report, will be the your luck, I surely thought."
Which meant as much as: buy SQM, share the article or write a small post about CryptoCompany and you win.
To win there was 1 SQM per reblog, 5 SQM each for an article and each 10 percent we just double(!) addition to all SQM buyers on the market. Accordingly, we have the following winners:
Our joy is with all the winners! You are doing it right!
---
---
---