De vuelta a HIVE | Cambios y Nuevo Blog
---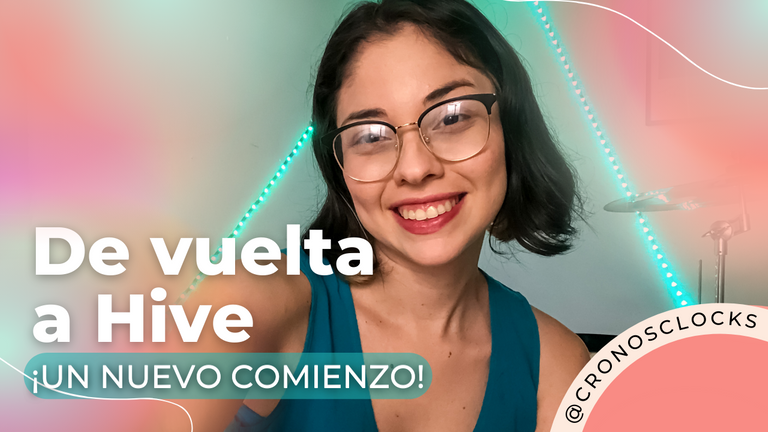 ¡Qué dice la gente! Yo soy Oriana y les doy la bienvenida a mi blog. Luego de varios meses de ausencia he decidido volver a Hive, esta vez vengo con algunos cambios y anuncios.
En el video les explico qué me motivó a volver a Hive, qué podrán ver en mi blog de ahora en adelante, y tengo una noticia muy importante: ¡La diversificación de mi blog! Ya que ahora también pueden seguirme por @oripenalver, mi nuevo blog enfocado en el área musical.
Los invito a ver el video y acompañarme en este nuevo camino. Un abrazo y buenas vibras para todos ✨
PD: Un fuerte abrazo a los hivers que mencioné en el video @ilazramusic, @wilddrums y @nahupuku. ¡Gracias por todo chicos!
---
Música libre de copyright utilizada en el video
Copyright-free music used in the video ⤵️
"onion" | prod. by lukrembo
"bread" | prod. by lukrembo

---
Traducción al Inglés / English Translation
---
Life hits you, and then you realize that your blog is very important to you, it happens.
What do people say! I'm Oriana and I'm back on Hive! After many months of difficulty, jobs I didn't like, unexpected moves, a robbery and a lot of hustle, I've decided to come back to Hive.
---
What motivated me to come back
Source 1

1. The benefits Hive has over other jobs and platforms.
I'm not going to explain in detail all the difficulties I went through in the last year, because I don't want to come here as "poor me", but definitely going through adverse situations was what made me realize the great value of Hive, not only as a source of income but also as an opportunity to grow and learn.
Because Hive is a place where you can do what you are passionate about, share your talents and knowledge, create a community around it, and as an effect of the effort, quality and CONSISTENCY you have with your content, you will be paid for it, in a period of only 7 days. It's incredible because in conventional jobs even conventional platforms don't offer this.
In my experience, when I generated content for platforms like Instagram, Facebook or Youtube, it was a whole issue because of copyright issues, they would take down my video for using x song of x artist, and I couldn't even share the covers for that reason, it was very frustrating.
On the other hand, Hive has a great advantage over those jobs and platforms, for the reason that it allows you to have a lot of freedom and pay in a short period of time. In Hive everyone decides what they post, when they post, what their schedule is, and after 7 days you're already getting paid. Maybe there are some jobs, but it's very rare. On the other hand, in Hive, if a project supports you by voting for your publications, you can be sure that in 7 days you will have an entry.
Now, if you are watching this and you are already in Hive, I know that you know the benefits of Hive, but even I, who knew them and I was a very active user in 2020, it was difficult for me and I stopped publishing, and I recognize that it was wrong on my part, which is why today that I return I find admirable the constancy that the creators of this platform have, and this motivates me to take the example and return with responsibility.
Source 4

2. The support of other hivers
In addition to reaching these conclusions about Hive that motivated me to come back, I must thank several hivers, who with their testimonials made me see that the benefits of Hive are real and possible for anyone who really puts effort into it.
I want to thank @nahupuku, @ilazramusic and @wilddrums for telling me their testimonies and sharing briefly with me last year, I thank them very much because, although perhaps at that time they did not know it, they planted the first seed that motivated me to return to Hive.
---
What will be on my blog from now on
Source 5


As @cronosclocks has been my blog since I started, it makes me sad to leave it, but at the same time it makes me feel cringe to keep using it for everything. If you check it out you will see that there are very different topics in this blog, there is cooking, photography, yoga, music, personal life, everything, and as it stresses me to see so much disorder, I decided to open a new blog purely for the musical area of my life, which is my professional side because I am a musician, and keep this as my personal and experimental blog, where I can talk about my hobbies, like yoga, my personal life experiences like travels, reflections, and random content.

On the other hand, keep the @oripenalver blog for something specific that is what I like the most: music. I invite you to follow me over there and watch the presentation video I made so you can have an update of what I've been doing in the musical area, and you will also find a more clear and precise explanation of the content of that blog. See you there!
---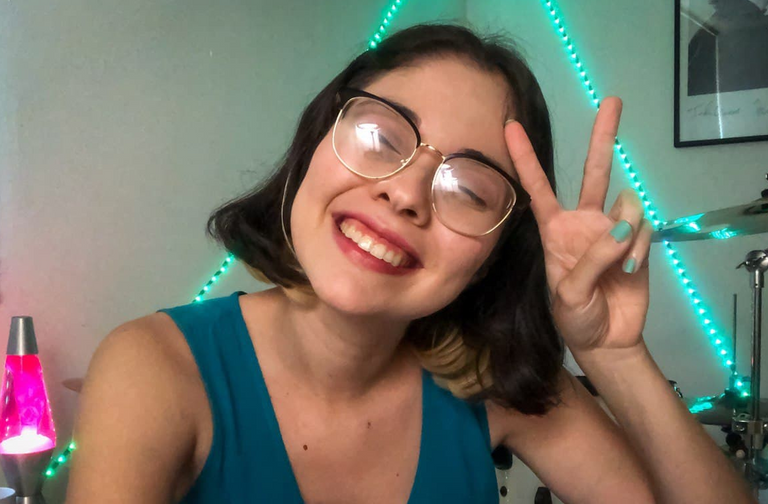 Last Words
I hope you stay tuned for the upcoming projects and take a look at my new blog, I can't leave without thanking you for your time reading until the end. Good vibes, see you soon, bye!
---

---
▶️ 3Speak
---
---