Bad News After Bad News
These days i keep hearing bad news around me. Two days ago one of the man in our neighbours killed his wife with the help of a screwdriver. He pushed screwdriver in her mouth badly. The killer is yet to arrest, police is still finding him. They have six kids. It is still unclear why he murdered his wife. This news is very shocking for everyone here. I feel sorry for the innocent kids.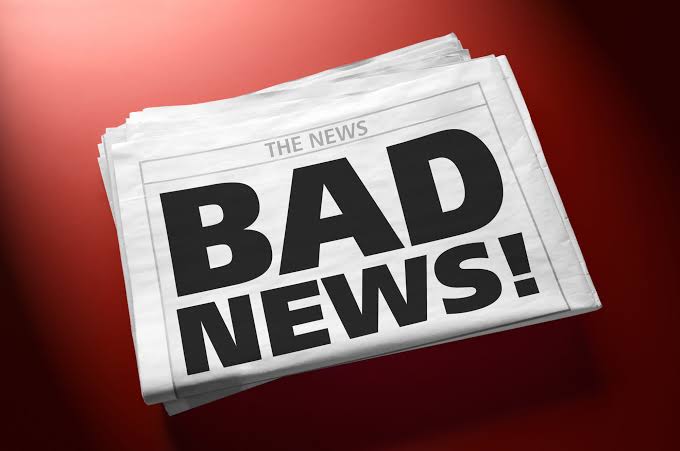 src
Another bad news that i hear that one of my close friend' father is in serious condition. They have a couple of diseases which are now unable to treat. He was taken to hospital where Doctors asked to take him home saying that its too late.
He cannot sit or stand by himself. It took less than a week to reach him to this condition. Before this he was very active and healthy. He lost health very fast. Thats really surprising for the whole family. Doctors said that he can die any moment his kidneys are over , liver is over along with other organs.
His two sons live abroad and they are coming to Pakistan to see him before he die.
Well, life is very short, live it to the fullest. Live with peace and spread peace and love. That the way to live a good life. We dont know at what stage our life will end.
Thats it for today.
Thanks for reading.
What do you think about my today's topic? Let me know your thoughts in comment section.
In the end i would like to Wish you and your family a happy day ahead. Stay Blessed.
About Author
@coolguy222 is a crypto trader and content creator on hive blockchain. He also runs a small business of Mobile accessories and Wrist watches. He loves to make new friends.
---
---