Rupee Based Crypto Index
In one of my previous articles, I have written about IC15 - India's First Crypto Index which was launched by CryptoWire and it was India's first index of crypto-currencies that tracks the performance of top 15 cryptos. Now CoinSwitch has launched the Crypto Rupee Index (CRE8) which is similar to IC15 but it is based on Rupee and not the dollar. So the main aim of this Index is to measure the performance of the Indian rupee based crypto market.
This is actually good because then we do not have to think about the conversions from USD to Rupee which is just going up as our Rupee value is decreasing. This index tracks the top 8 crypto assets which constitute 85% of the total market capitalization and are traded in the Indian Rupee. Thus this makes Indian users have informed investment decisions because this index provides a view of the Rupee Crypto market.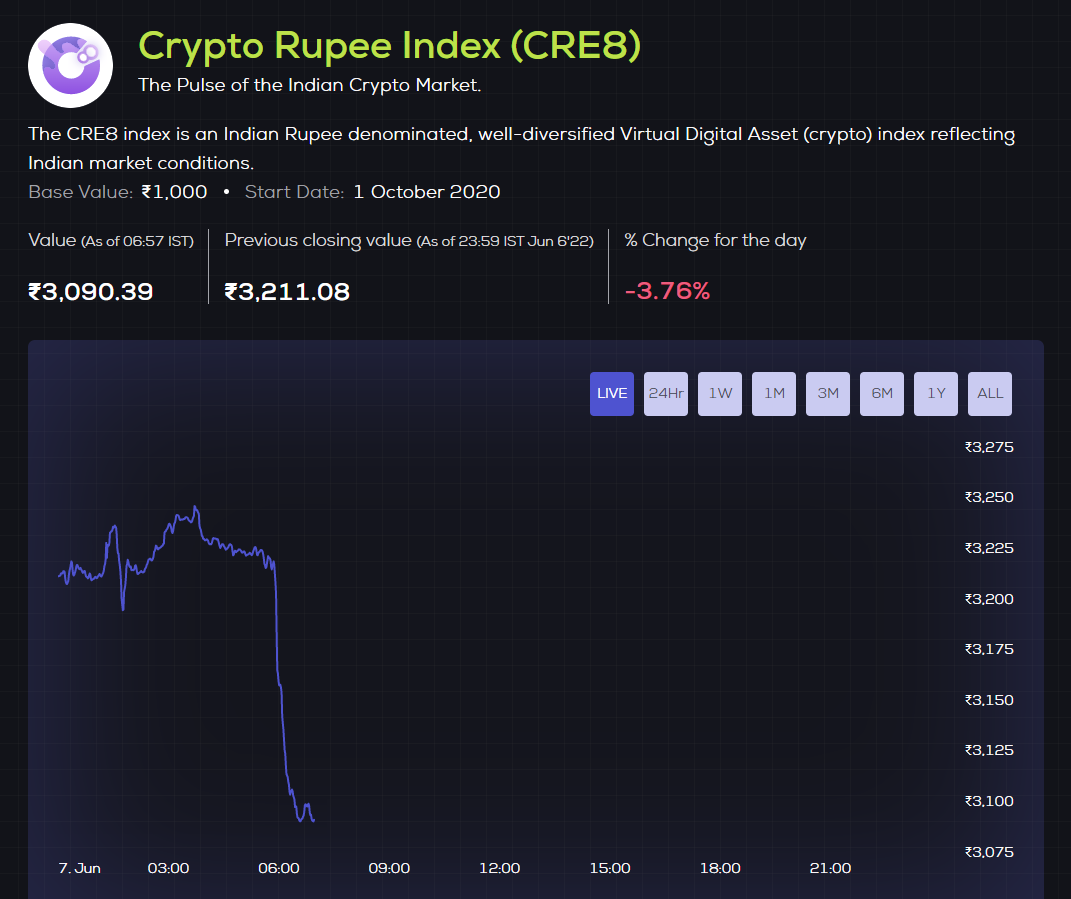 PC: https://coinswitch.co/crypto-index/
As you can see in the below image the Index contains the top coins and their weights along with you.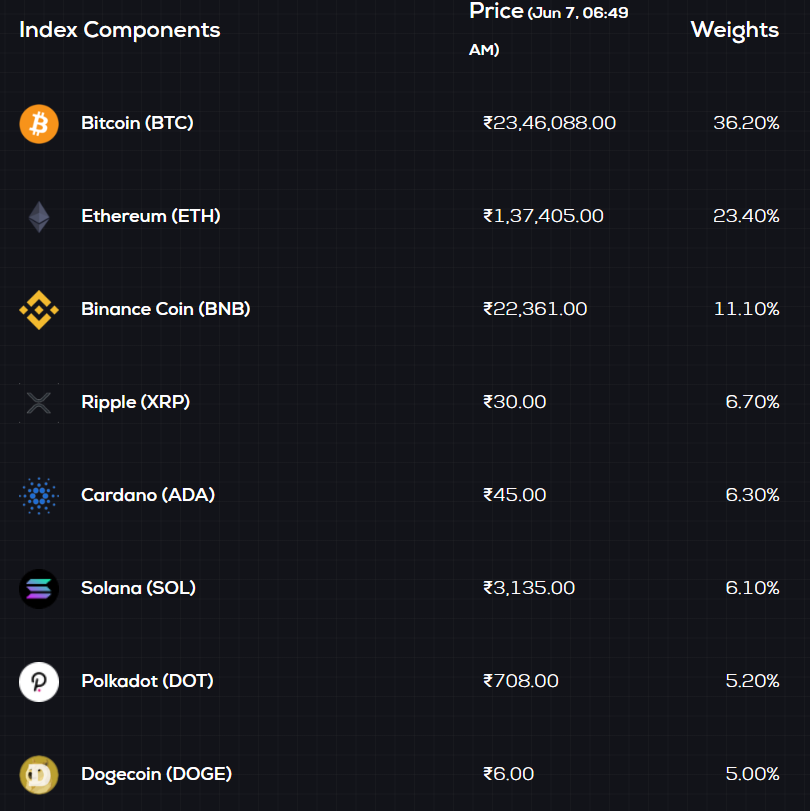 PC: https://coinswitch.co/crypto-index/
We cannot trade the Index yet, which means we cannot buy the Index directly. It is just for the information purpose so that we can make informed decisions on the movement of the crypto prices. This is also good for individuals who trade mainly in INR because we can track our investment through the Index which is again a rupee-backed index itself. So the CRE8 Crypto Index will help investors to benchmark their portfolio to see how their portfolio is doing against this Index.
So overall it will help the individual to make better investments, and a dependable benchmark and thus reduce the dependence on international indexes. It's all about the data and when the data is good, people can rely on that data to make their judgement better.
Posted Using LeoFinance Beta
---
---