Take the Leap!: A reflection to TDC and Stick Up Boys - Traveler's Path
TDC tunes and Stick Up Boys recently released their first collab! Incorporating Electronic pop and modular music that produces a fresh and unique sound and brings an urge of inspiration to go for it and take the leap of faith to an adventure of your life!
@tdctunes and @stickupboys announced the release of Traveller's Path on their peaked accounts 6 days ago -- The first collab between these two amazing artists. In my chat with the Stick Up Boys, they mentioned how they love and enjoy the fresh and unique sound TDC tunes added to their music, it is a perfect connection between electronica and pop music.
TDC Tunes has been considered a master of modular music, producing amazing electronic tunes from North London, UK. He has also been streaming a radion show on twitch. You can follow his Twitter account for updates and announcements.
Follow TDC Tunes in their links here: https://linktr.ee/tdctunes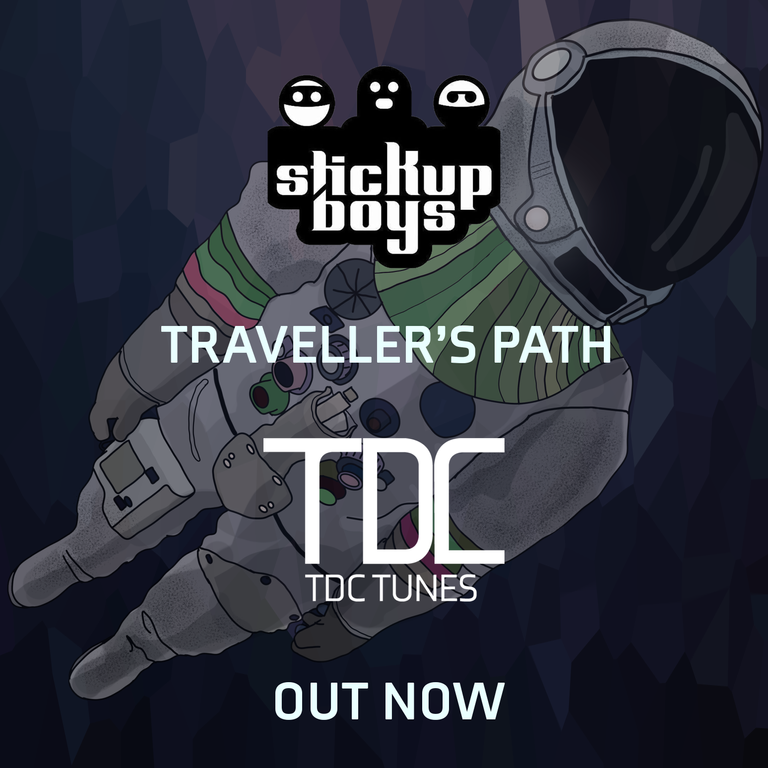 After listening to the track, I got reminded of one of my favorite quotes from a movie, A Most Violent (2014).
When it feels scary to jump, that is exactly when you jump. Otherwise, you end up staying in the same place your whole life, and that I can't do.
-- Abel Morales (Oscar Isaac), A Most Violent Year, 2014.
Join me in my reflection from listening to this soundtrack, where I break down what the track meant for me and how it touches my life.
---
I don't know where I am going, I am cold
What will the weatherman bring?
---
I AM A TRAVELLER 🚀
As the first notes of the song play, I am being pulled to look at my current situation as a middle-aged guy. Most people in their 20's experience a kind of struggle in figuring out things in life. And as part of that age group, I consider myself a traveler.
There are days of being lost, where the goal is not even clear anymore. It is as if a weatherman is paving a path for the future, but I don't even know if I like the path laid in front of me. I am just constantly walking day by day on autopilot mode.
I didn't know I was living (leaving),
I left when they let the breeze in
I didn't know whether I should leave or continue to live the life that is given. But there will always be a breeze that will snap me to senses and will all of the sudden lead me to a path I want to travel.
Transitioning from being a teacher to a full-time content creator is a risky path for me to take. I will be stripping my degree and position in my teaching and will be venturing into an uncharted path in my life. I connected to these lines in the song especially now that I have decided to take make a huge change in my career. It's the decision that I was so afraid to take years ago but now I am willing to take the leap and feel my heartbeat again.
I am a traveler and I will take the path that will make me happy and make my heartbeat again.
---
NOW I'LL CHOOSE WHAT'S BEST FOR ME ❤️
I love how the beat in this track progress in the verses. It's like actually playing the heartbeat of a person who is about to do greatness and achieve epic feats.
I am flying through the air, to find you
Searching everywhere for me to find you
Most of the decisions we overthink have an impact on our lives in one way or another. These lines of flying through the air, to find something in a vast space describes exactly what most of us feel when we are undecided and lost. My heartbeat I'm getting closer. My heartbeat I'm getting close tells me to listen to my heart and choose what I know that'll be best for me.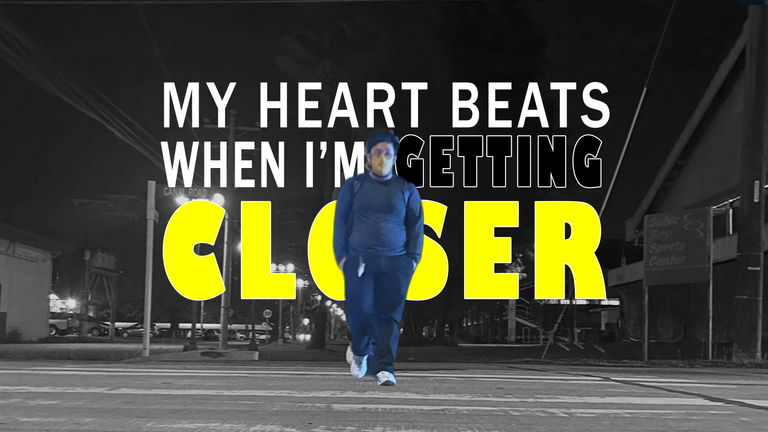 ---
I MAY FALL BUT I WILL STAND AGAIN AS A CHAMP
In the journey, I may fall and have mistakes but since I decided it for myself my heart will beat again and find what is lost. There may be a day that I may want to bear myself up from the dumb things that I do, but I know that one day I can still wake up as a champion.
Having breaks is not a bad thing, Always remember that this path is a journey and not a sprint. Break the ice that holds you with the fire in your heart that warms you.
I couldn't move I am freezing
Frozen to the ground
Don't make a sound
Or I'll find you

One factor that prevents us from leaping into a new path is the comfort of what we have now, we are afraid of fighting through the waters, but if just listen to your heartbeat and let it pave the way greater things might come.

I'm fighting my way through waters broken
My hands are ripped and torn
I didn't care I was breathing
I will consider this track to be my anthem in the career change that I am taking. May all of us have the life that we wanted and our paths be safe and fun!

---
(Unsupported https://open.spotify.com/embed/track/4nEi99uccVorRGXIb8CQdv?utm_source=generator)
---
My heartbeat
My heartbeat
My heartbeat when I am getting closer
Getting much closer to you
You know we're getting close now
---
As Ralph Waldo Emerson says, Life is a journey, not a destination, and what's a better way to enjoy the travel than listening to good music. #ALIVE #ALIVEANDTHRIVING
You can buy TDC Tunes feat Stick Up Boys - Travellers Path NFT in the Rising Star market now!

Listen to the whole song here: https://open.spotify.com/track/4nEi99uccVorRGXIb8CQdv?si=65661d7467e24599
---

CmmndrGarlic's Blog Topics
Rising Star Tips and Giveways: Start your read HERE

Gthoughts: Start your read HERE

Splinterlands Weekly Battle Challenge

#3Comments (soon)

SBT Weekly Battle Highlights

MEMEs
---
SHOUTOUT
---
---