An enchanted morning in Dog Marsh
Early that morning, the gateway to Dog Marsh looked like the entrance to an enchanted kingdom.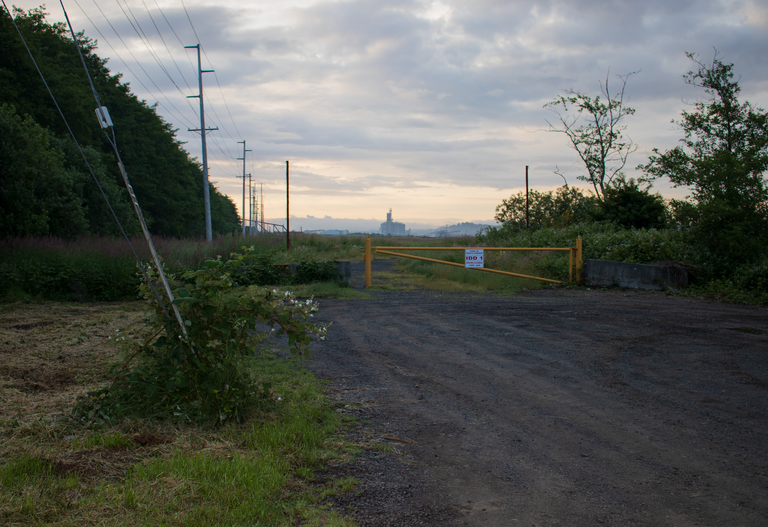 The grasses and brambles had grown considerably since the last time I was out there.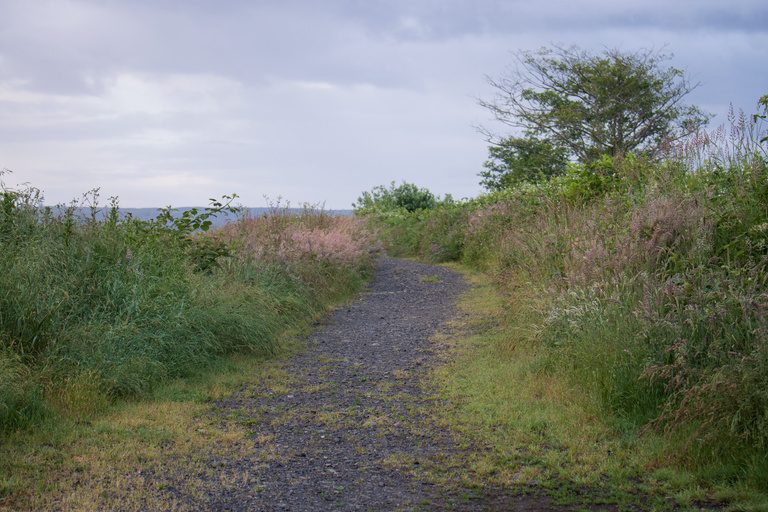 Would the trail lead around to the castle in the distance? Ah, but I know it's not a castle, just the port loading facility.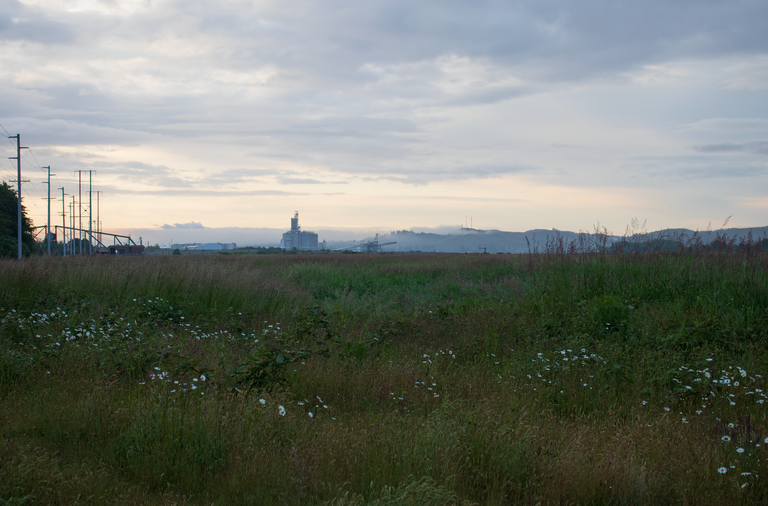 I followed the gravel toward the bay, and found a path that led down to the head of a small tidal inlet...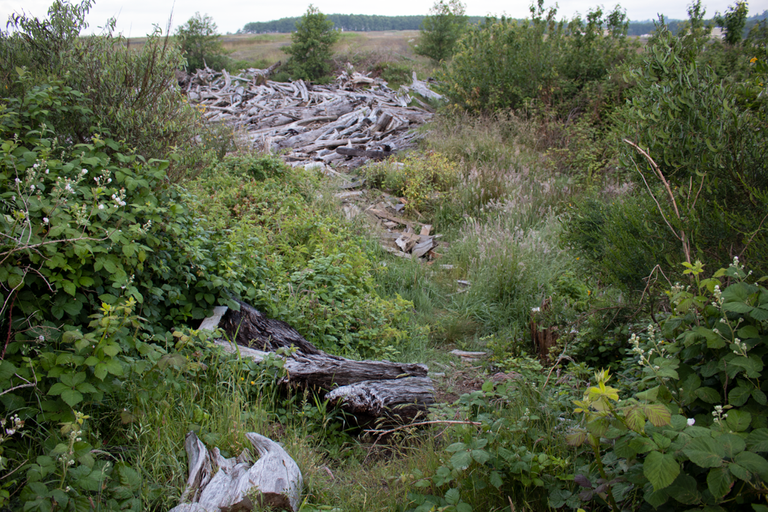 ...where all the driftwood gathers.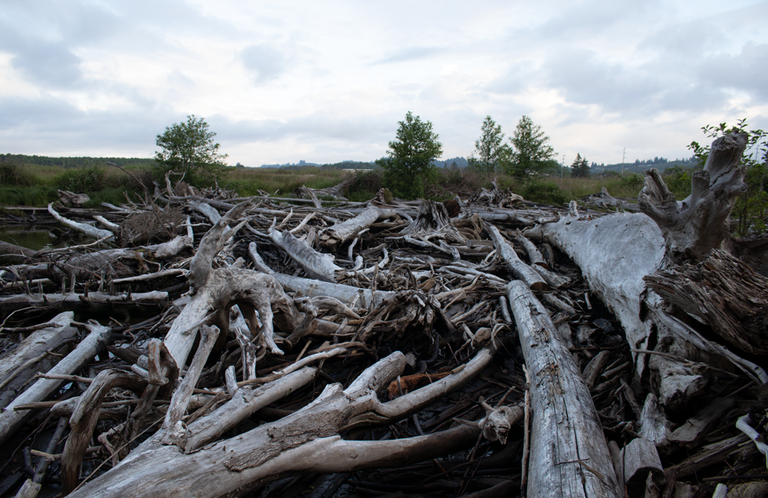 The clouds curved around the horizon toward the sea.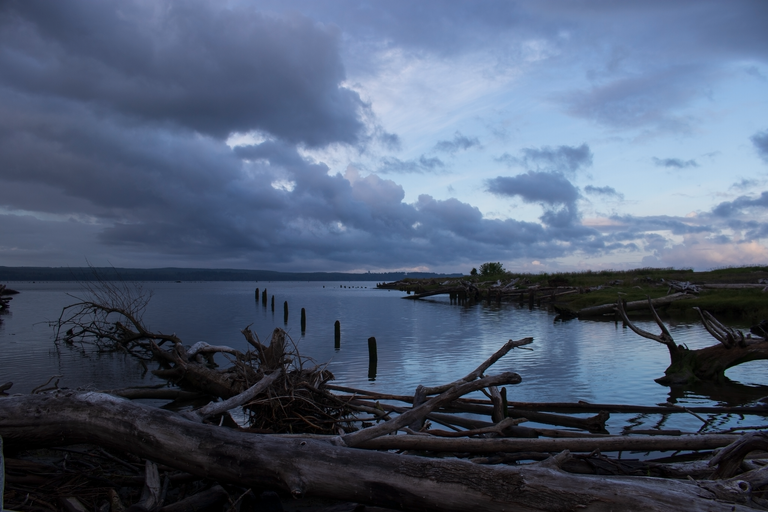 Back on the trail, I walked on to the bay and looked back toward sea myself.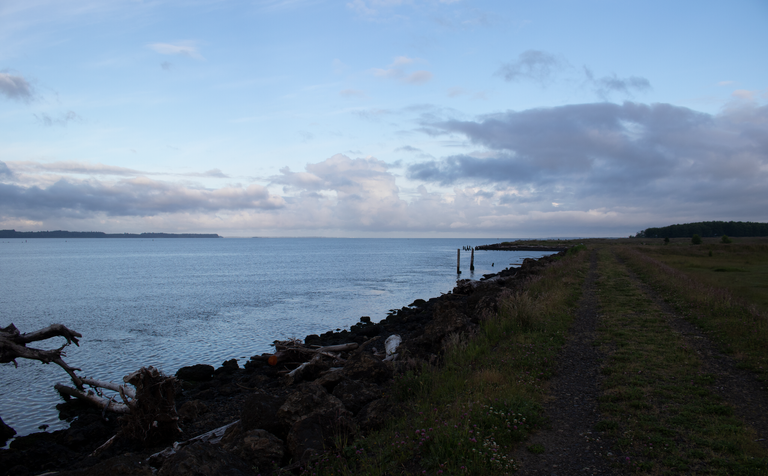 To the southeast, the mist still clung to the hills.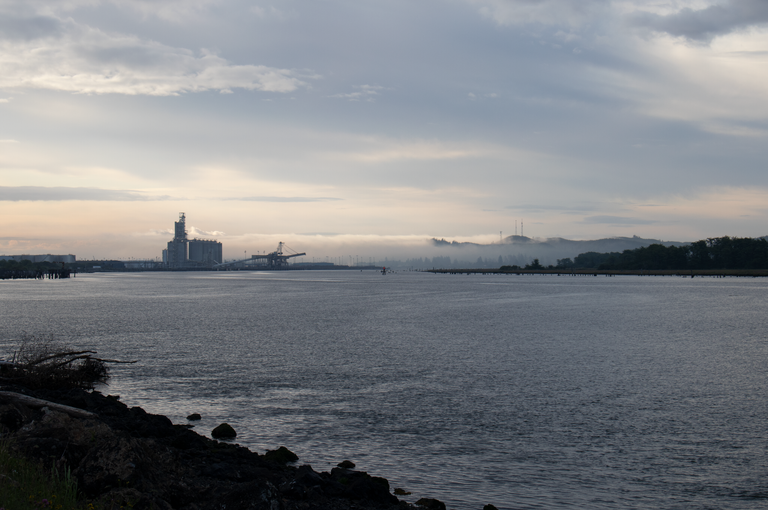 And across Dog Marsh, Beacon Hill looked like morning.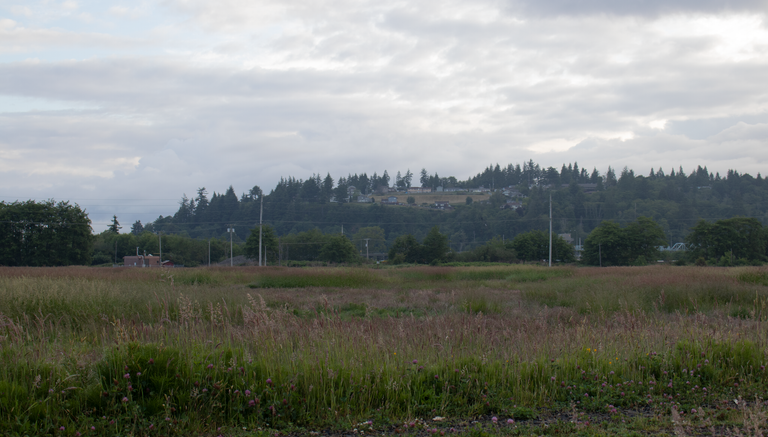 At the water's edge...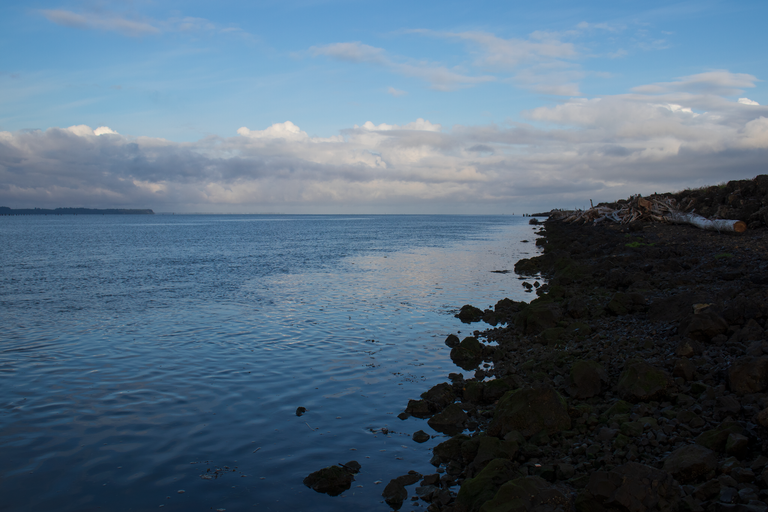 ...a piece of driftwood had caught up against the old dock pilings.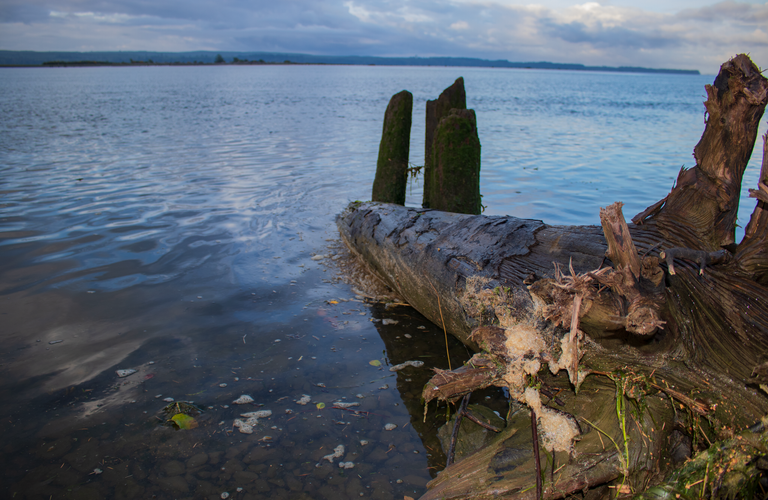 With a bit of sea foam and seaweed left by the tide.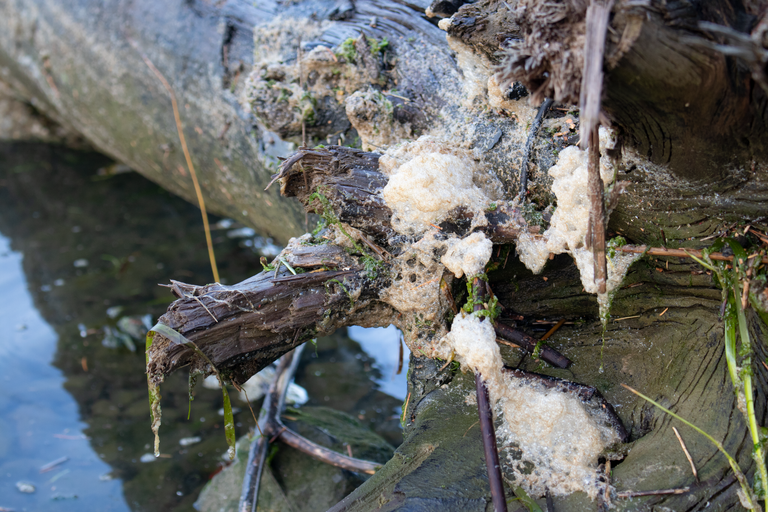 Meanwhile, the rocks basked in the sun as it climbed from the clouds.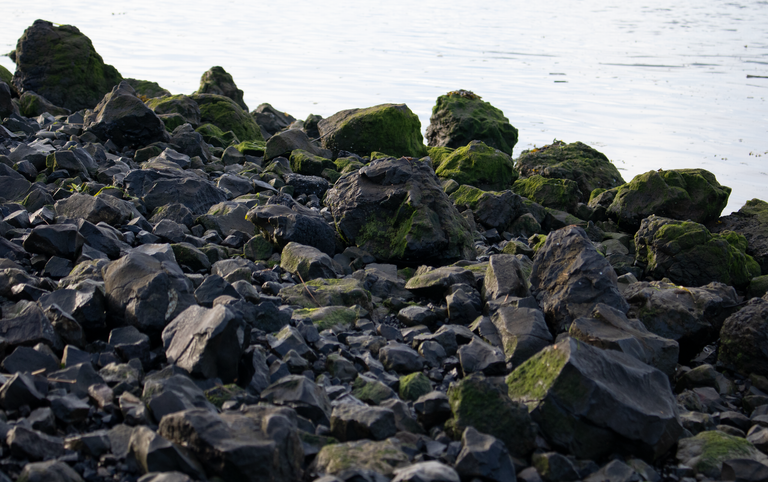 And a flowering vine climbed the rocks for more.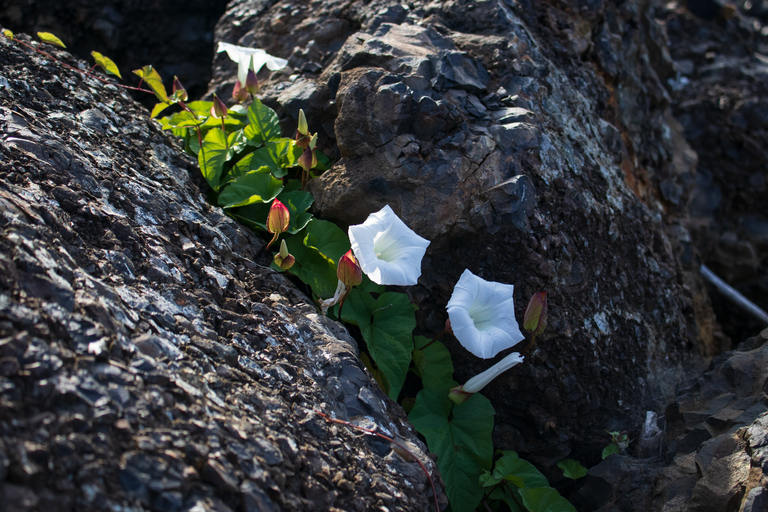 Onward, to the river pointing a finger as it empties into the bay.
Now on the far side of the marsh...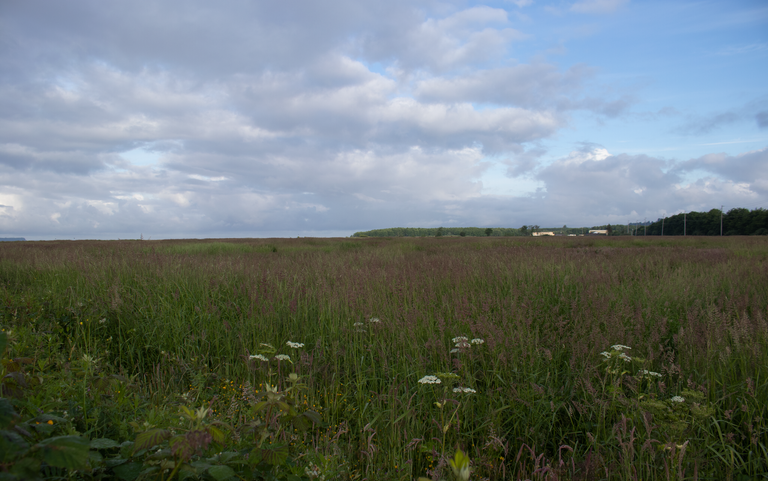 ...I watched an osprey circling for breakfast.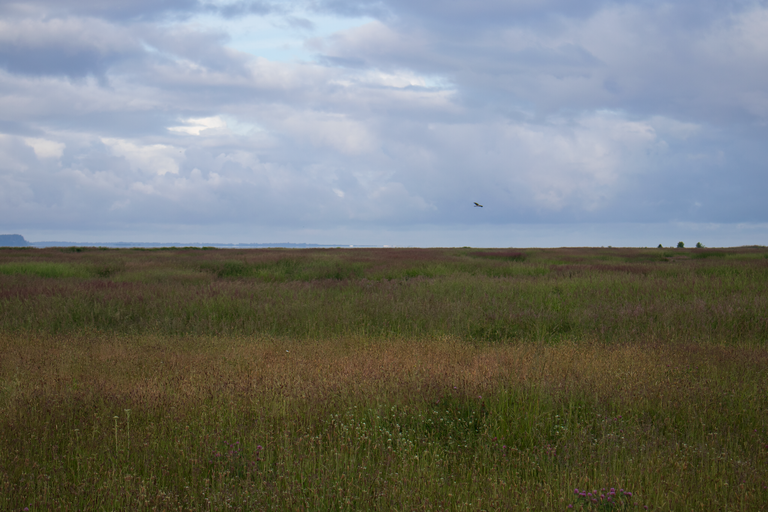 Hunker down. See if it comes closer.
It did, though only briefly.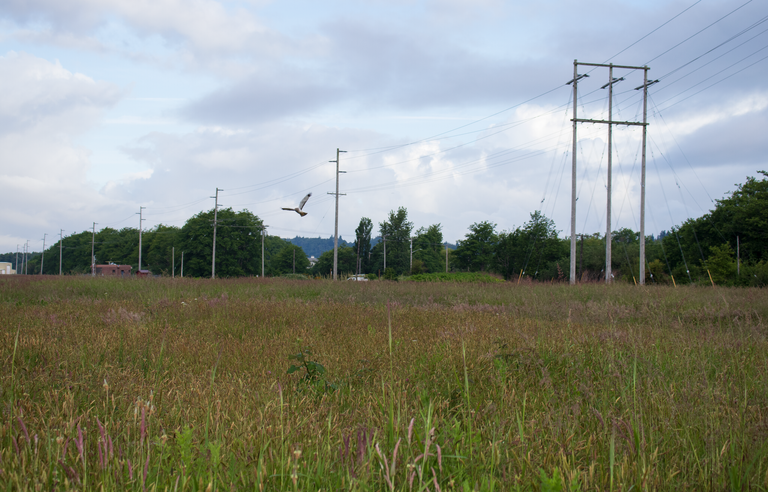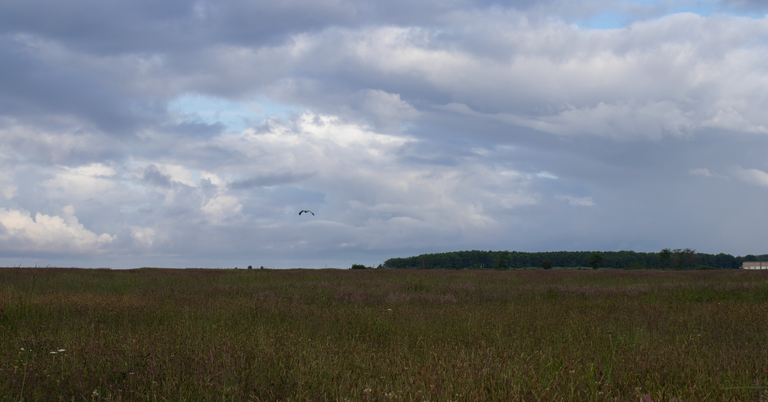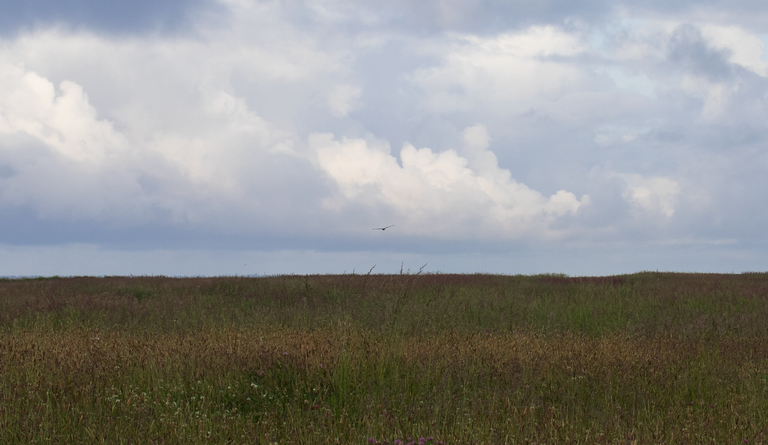 It seemed the perfect end to an enchanted morning.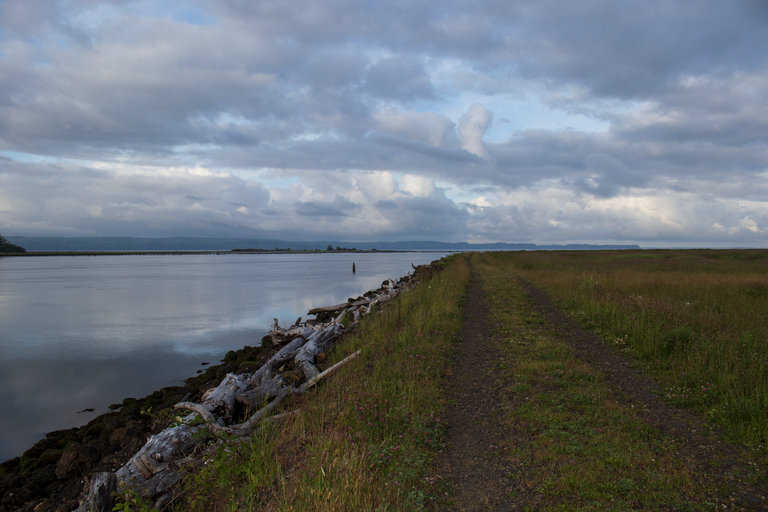 ---
Thanks for viewing!
---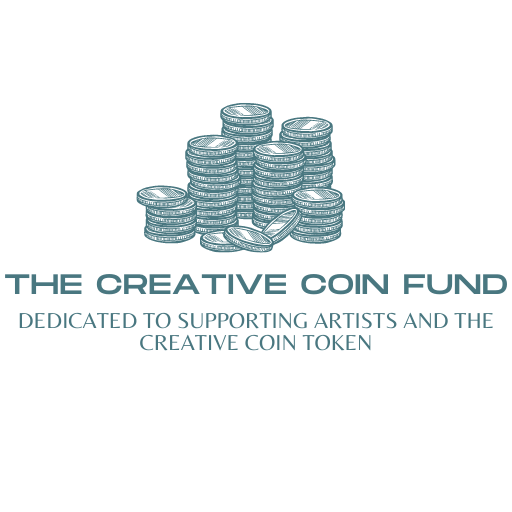 The Creative Coin Fund is a 10 percent beneficiary of this post.
---
---