Oppenheimer: Another Nolan masterpiece
"If the light of a thousand suns blazed in the sky it would be like the splendor of the Almighty" were the words of J. Robert Oppenheimer when on July 16, 1945 in an area used for Los Alamos in New Mexico he was a witness and author with other illustrious scientists of the first detonation test of a nuclear weapon, the premise of the two detonations in Hiroshima and Nagasaki in August of the same year. Thus a great chapter was written in science and physics as well as in the history of man. Like the deity Vishnu of Bhagavadgītā and of Hindu philosophy Oppenheimer had 'become death, the destroyer of worlds'.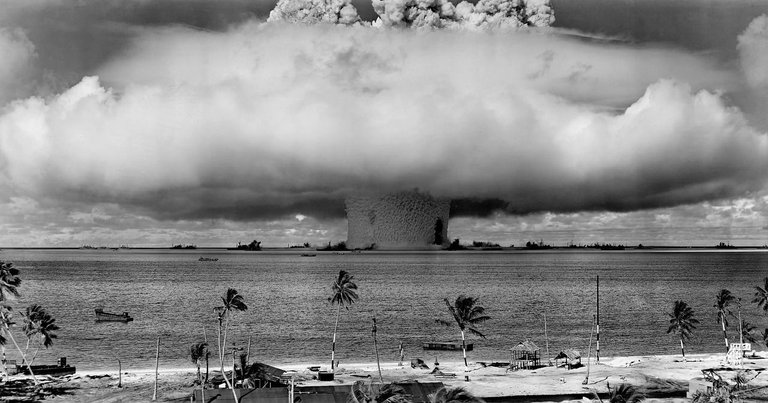 Source
---
The power of destruction is hidden in creation, moral scruple and a sense of guilt are the price to pay for those who see beyond the visible world and differently from how everyone sees it. An academic question becomes a matter of life and death and the last act of a conflict coincides with the first of a war of destructive threats with no return. In ethical reflection, in the eternal question of what is right or wrong, the questions of science meet those of philosophy.
The search for a better life and its meaning brings man closer to God, the Promethean challenge does not go unpunished and the blood on the hands does not wash away.
Nolan's cinema in large letters reinterprets the events of the life of a man divided between science and conscience, between the history of the world and his personal history, between right and wrong. The law of conservation of energy, that 'nothing is created and nothing is destroyed, but everything is transformed' theorized by Lavoisier finds its most authentic application in the story of a man and in the history of man. Creation and destruction are two faces of a two-faced god who is Knowledge, Knowledge.
The transformation is the manifestation of him whose results escape all control because the energy is not contained and the bigger the star the bigger the light it gives off when it dies. And where there is light there will always be darkness to deal with.
Oppenheimer is Nolan raised to the nth degree. He cast like a thousand blazing suns.
---
---