Coffee Curation: No. 30

Hello Hive & Community Members
Welcome to 3CsCoffeeCuration.
(Issue No.30)
A compilation shining the spotlight on this week's awesome coffee posts from Cinnamon Cup Coffee members.
The selected authors share their passion through stories and photos, for their favourite black liquid gold, commonly called coffee, and some special meals that complimented it.
---
👐 In this week's edition, are some heart-warming, personal, and unforgettable experiences, and discoveries shared by authors as they enjoyed coffee at some amazing coffee shops around the world; Also, some creative coffee concoctions made by dedicated coffee lovers, right in the comfort of their homes.

---
@andrastia
Angels and Omens in my Coffee Cup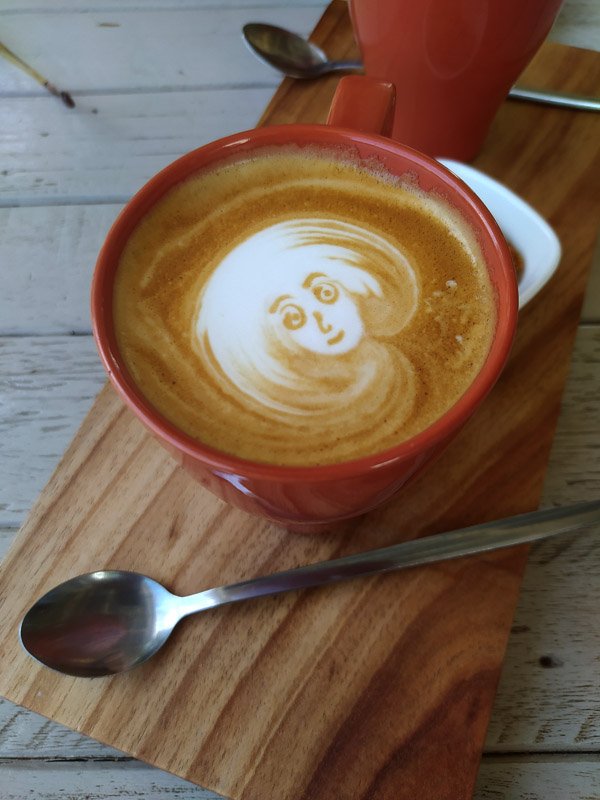 "A week ago my sister and I went out to town to get some supplies and run some errands. It was a busy day and towards the end we decided we would go grab a cup of coffee and unwind.
We had walked a lot that morning and with my swollen and sore feet pleading for reprieve, it was a welcome idea. She had recently discovered this little gem of a coffee shop not far from the cottage and she just knew Lory and I would love it."
---
@vanbliss
A 14th Century Cappuccino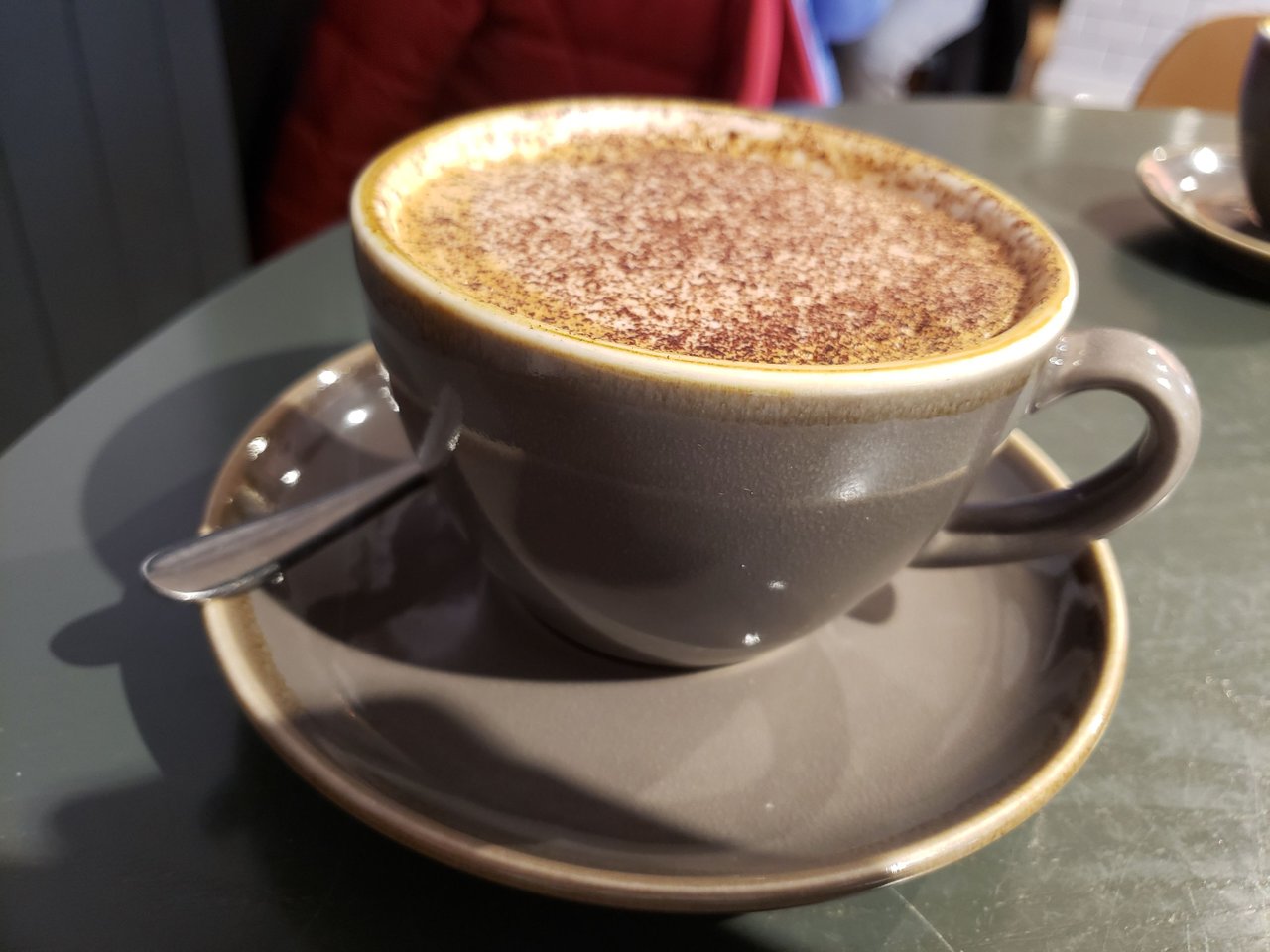 "What started as a simple Cappuccino in a local cafe, very quickly turned into a trip back in time and a quest for answers...A cellar door in the floor and a Manager willing to show us what lay beneath.. Mini Adventure Time! The cellar has long been sealed off from the neighbouring buildings. But, in the 14th Century, the Monks from the nearby Monestary used these underground passages as a tunnel system."
---
@scubahead
New Town New Coffee Big Big Buzz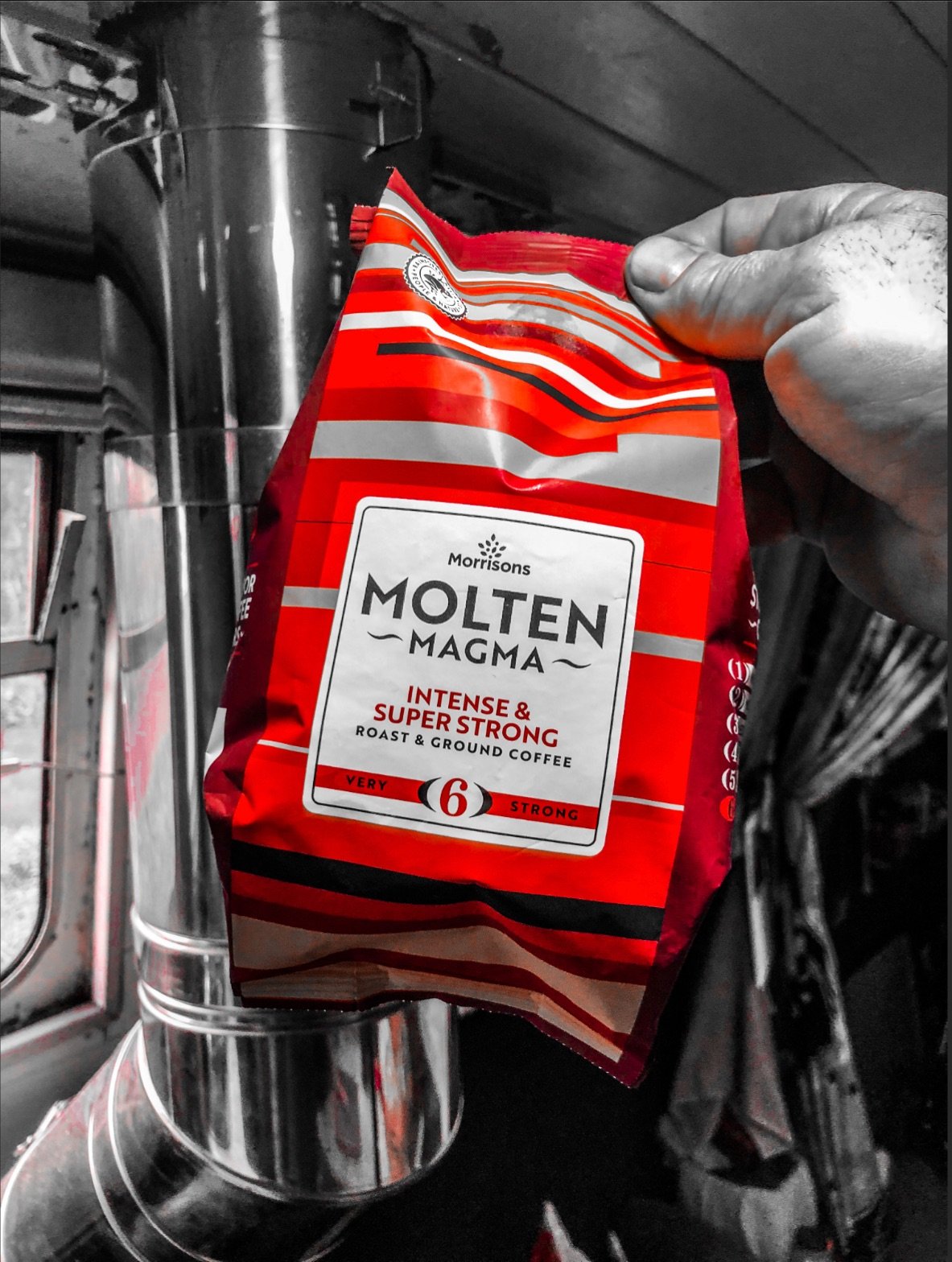 "MOLTEN MAGMA?
Got to be worth a shot. Strong, Black and very VERY HOT!Now this coffee is advertising itself as very strong
That means I want to do it Breaking Badger Style, in the vaccuum pot. Now having done a morning run, pre coffee and food, I am in the mood for some immediate satisfaction of the caffeine and sugar variety so thanks the old gods and the new for morrisons doughnuts…."
---
@galenkp
Supply and Demand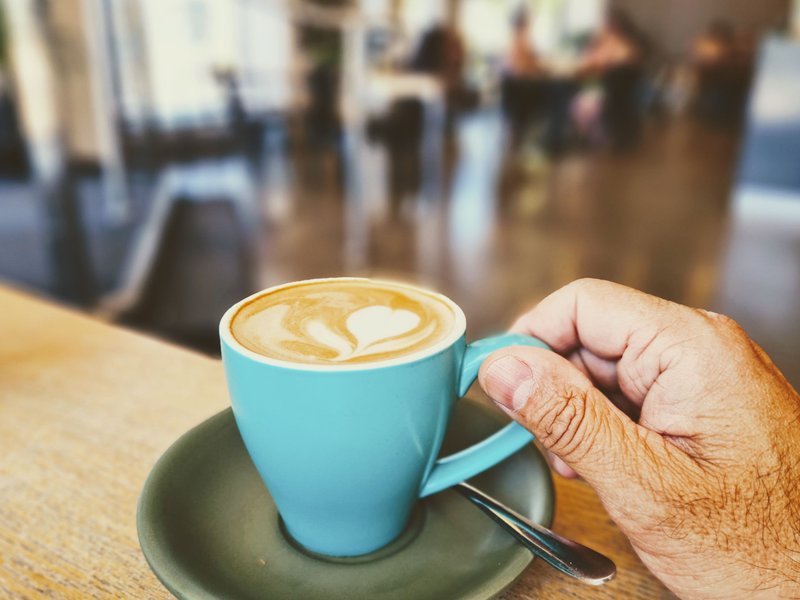 "I'm sitting in a café writing this post, the result of a contemplation on people's expectations of me, the demand on my time, thought, emotion and actions and the demand I place upon myself to get everything done. Sometimes I wonder how I manage, and often I simply don't manage. I'm not a do it by halves sort of man though and so I push hard to ensure I'm not letting others down or compromising my honour and integrity which is so important to me."
---
@coquicoin
A Nice Coffee Cup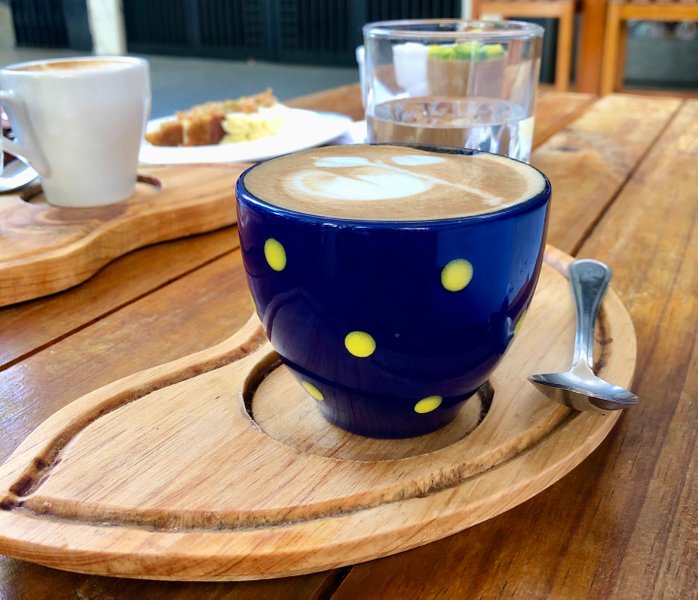 "Good places to have a coffee are not lacking these days, the truth is that every day there are more to choose from, but despite the great offer, I always appreciate when chance makes me discover a small café with personality, those that maybe are not so well known but that invite you to want to spend a good time with a cup of coffee and a chat, or reading a book while you sip a cappuccino."

@tengolotodo
Help! I Ran Out Of Coffee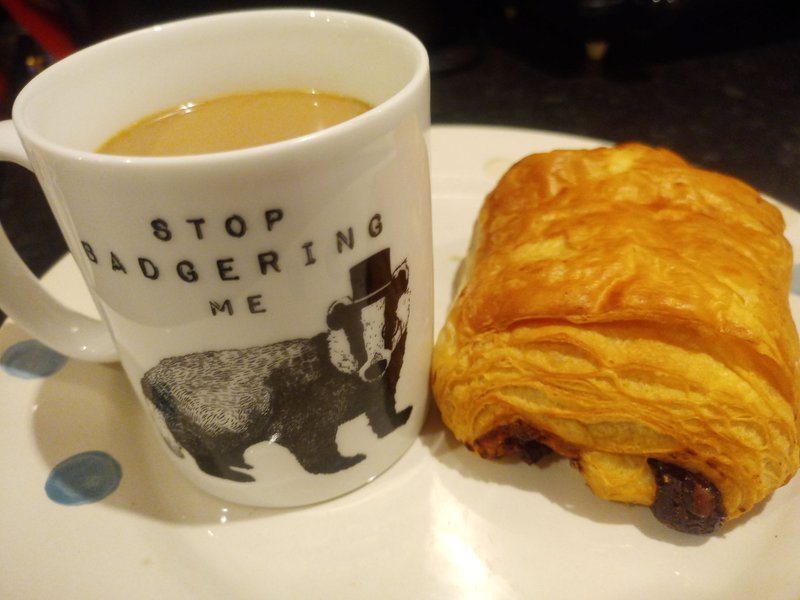 "I like my coffee strong and with no sugar, hey I am sweet enough already, right ladies 🤣🤣🤣
In one of my cupboards I keep this packet of thirty sachets of 3 in 1 coffee. You know the sort, it has coffee, whitener and a sweetener all blended into a powder. You boil up water and pour over the sachet, mix it all up and bob's your uncle you have a cup of drinkable coffee."
---
@jessicanguyen
Can Tho Station Cafe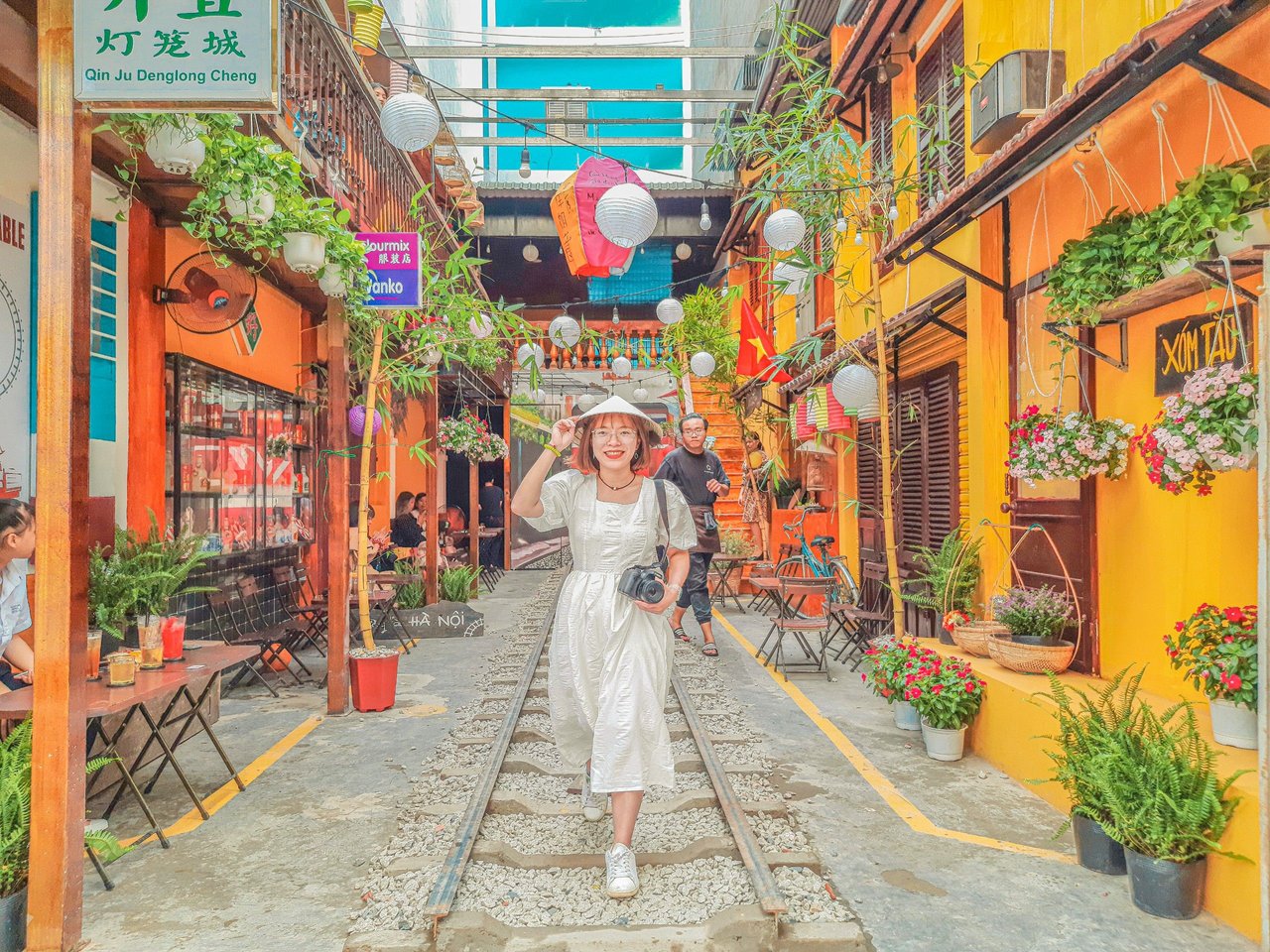 "A Hanoi-style cafe in the heart of Can Tho, the inside of the shop reproduces like the train compartments of a few decades ago that can now be seen almost only in movies. Especially, Ga Cafe takes the most favourite yellow background in Hanoi: wooden tables and chairs, faded wooden door frames, red flags with yellow stars, green pots, group of tau."
---
@macchiata
The Home Barista: How to Bring Out the Best in Every Coffee Review & Trying It Out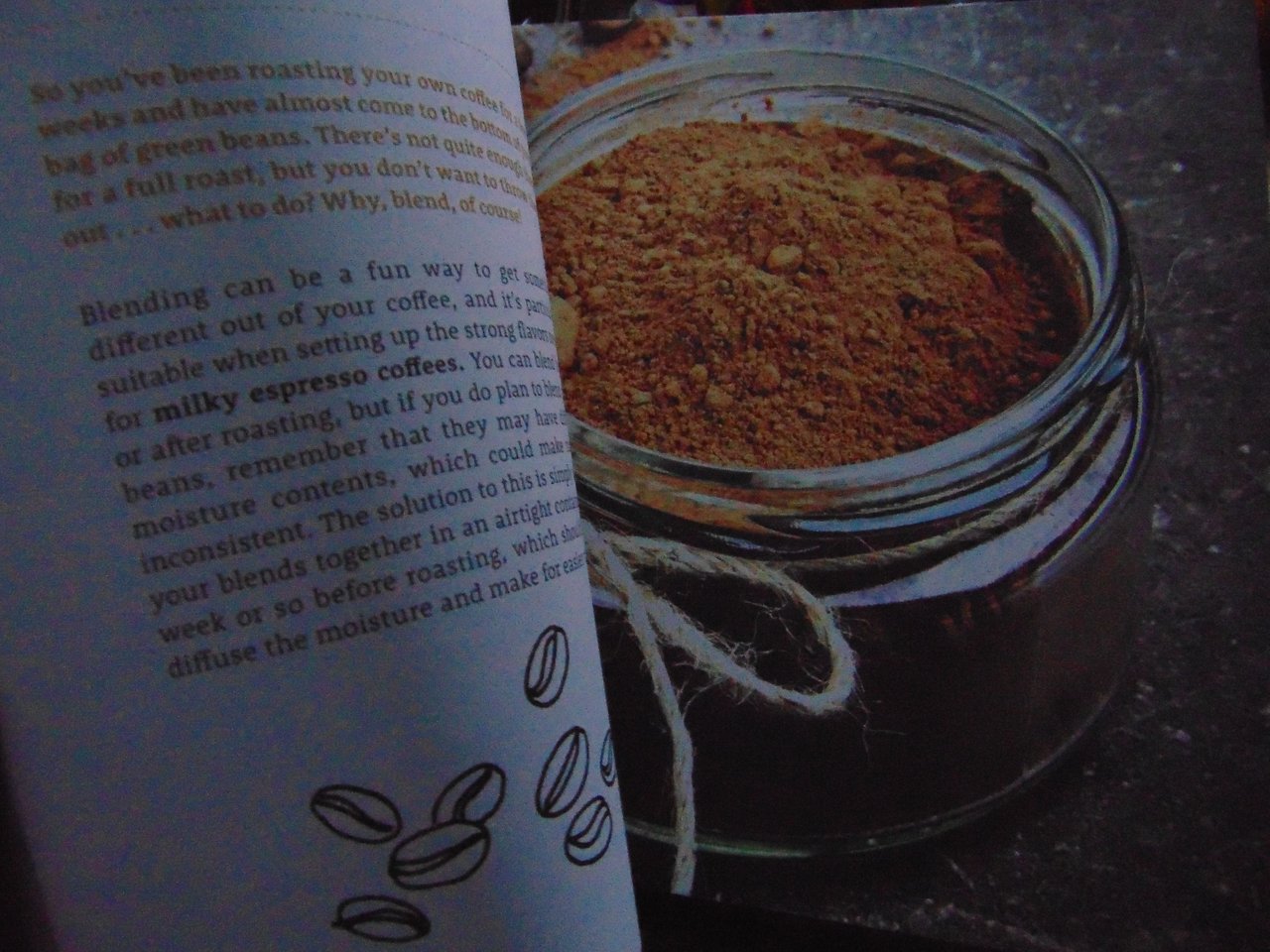 "As the title suggests, the book is exactly intended for someone who likes to brew at home and also beginner friendly. The content of the book is so well organized that it starts from the introduction of coffee waves to the end of the book showing a directory of coffee lingo."
@anggreklestari
Coffee, My Escape
"So, today I was invited by my friend to attend an important party, so I have to go and can't dodge. But during the party, I thought of another place to escape today. It doesn't feel like I was an hour at the party and luckily I didn't turn into another creature (lol). Then I invited my friend for coffee. I really need coffee, hmm wait, I'm starving too. (EVEN, I didn't eat at the party, ehehe). We chose Zein's Cafe because there was also a prayer room (small mosque in that place)."
---
@meilo1995
Some Buy Cars, I Buy Coffee Machines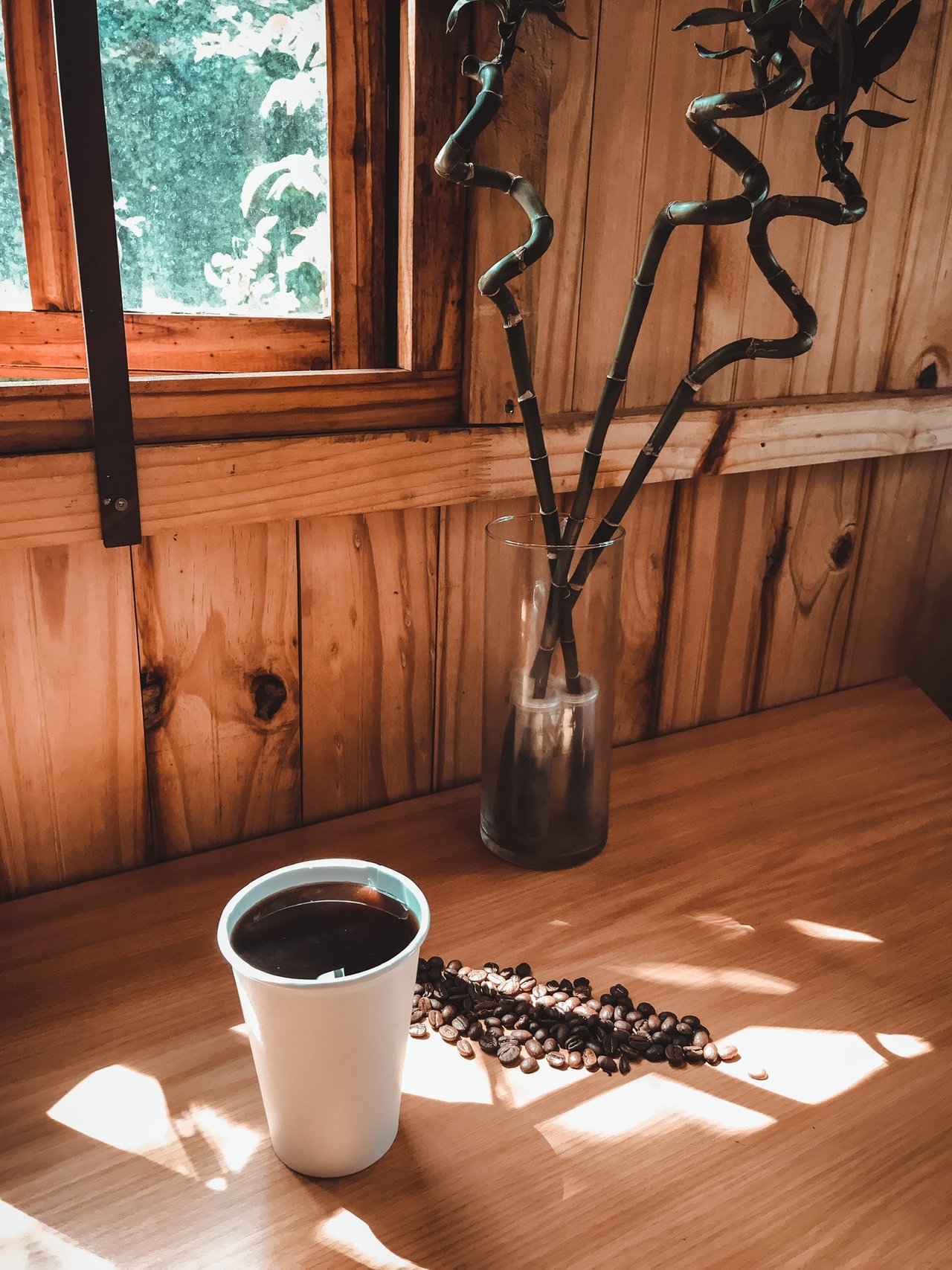 "For now I am currently look for the best roaster that can give me the best beans to start selling. On the side though i have been learning about roasting beans. It is really a bunch of work finding coffee beans specially ones that not every coffee shop has. I built my brand on doing stuff different and getting different tastes so i look forward to finding that one taste i will be satisfied with. I do understand a lot of roasters her enjoy mixing blends together"
---
@isdarmady
Brewing And Tasting Coffee Wine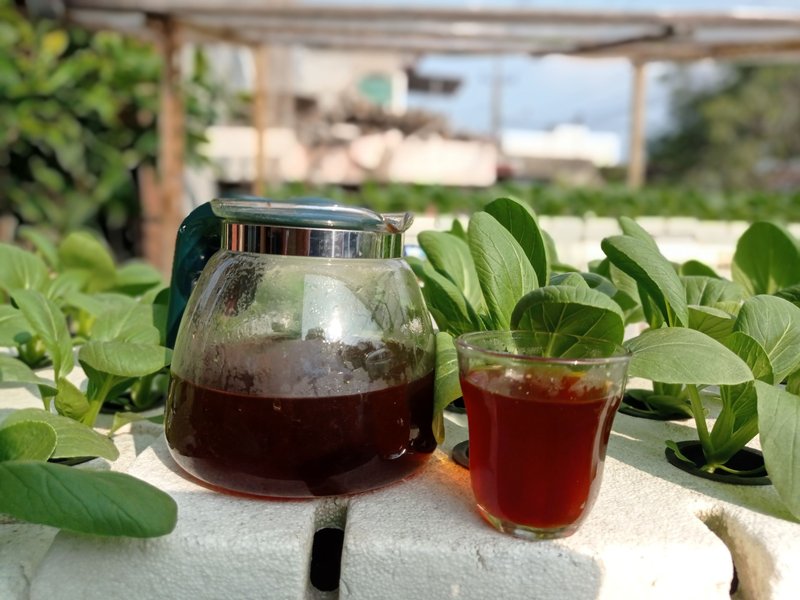 "To make wine coffee, the coffee beans are not peeled but are left with a cheery red skin and stored for a certain time (usually about 1-2 months) and then dried in the sun, then stored again. This complicated and time-consuming process makes it more than twice as expensive as normal Arabica coffee. I've tasted the wine coffee several times and never get the same taste every time I drink it, sometimes it tastes really good but some also have a strange taste."
---
@actioncats
My neighbor coffee plant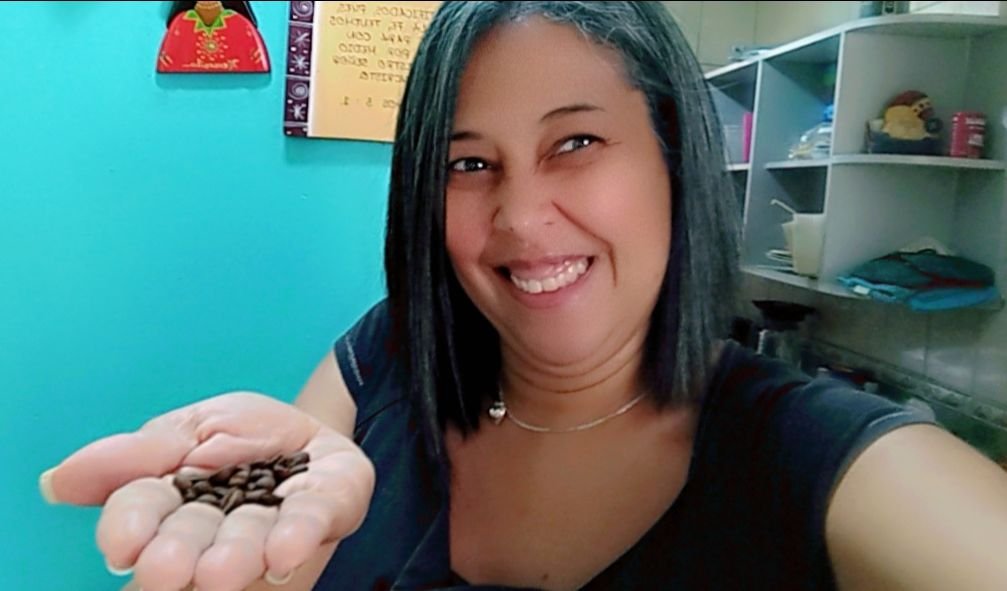 "During my school years, I remember seeing in the gardens of the school where I studied a lot of plants in rows, as a child I did not know what plants they were, until they explained to me that the land where the school is currently located, was part of an old coffee plantation and that those plants were coffee"

@ricestrela
A little treat for my parents who celebrate their birthday with coffee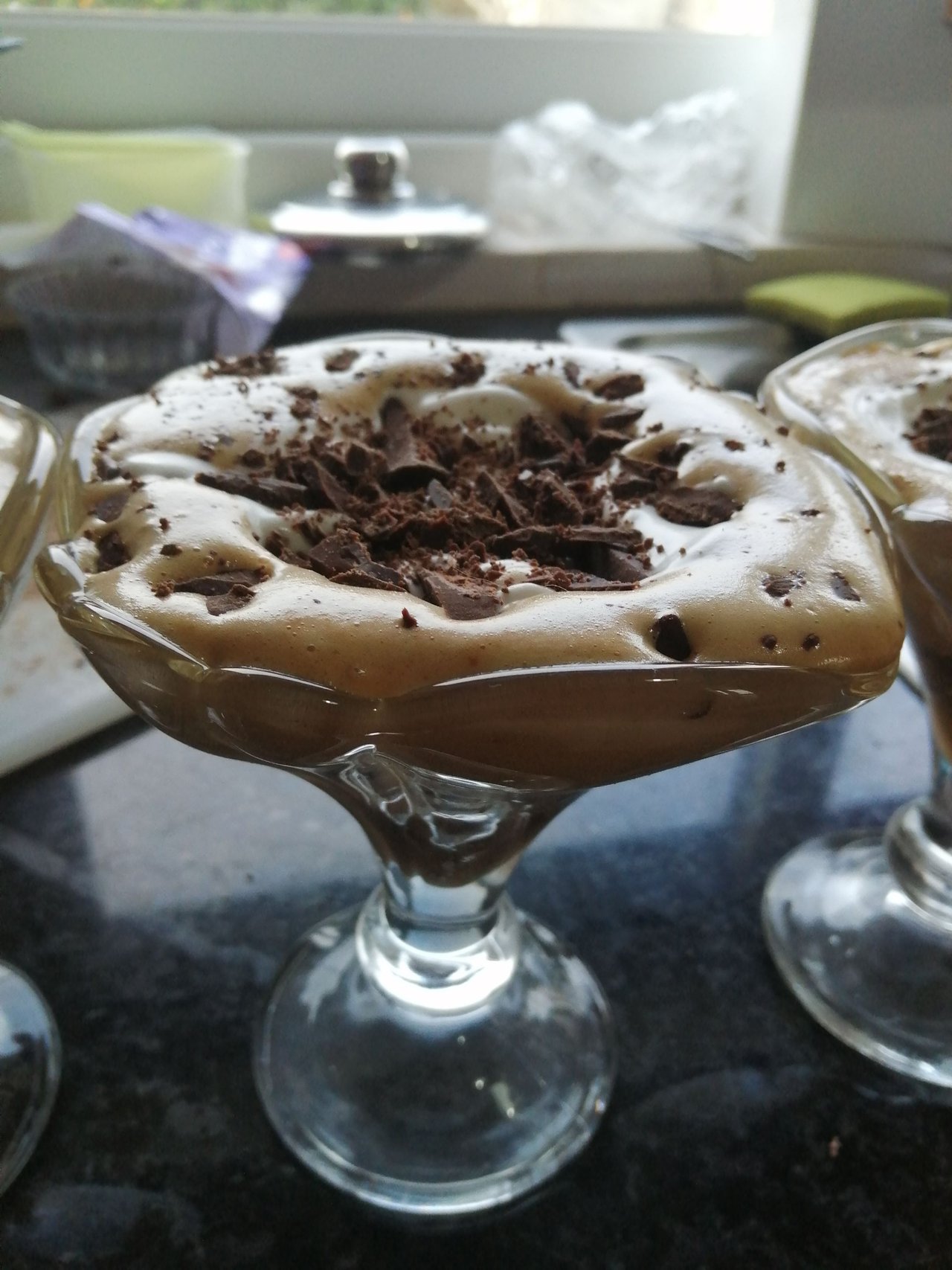 "In the morning I didn't really know what to do I was a little out of ideas but when I searched on google it made my head light up and I remembered why not offer them this little treat made by me and as they also love coffee and chocolate I ventured and I hope it's good for them to try it out and for the surprise."
---
@crazy-bee
Humanity and Peace Coffee Shop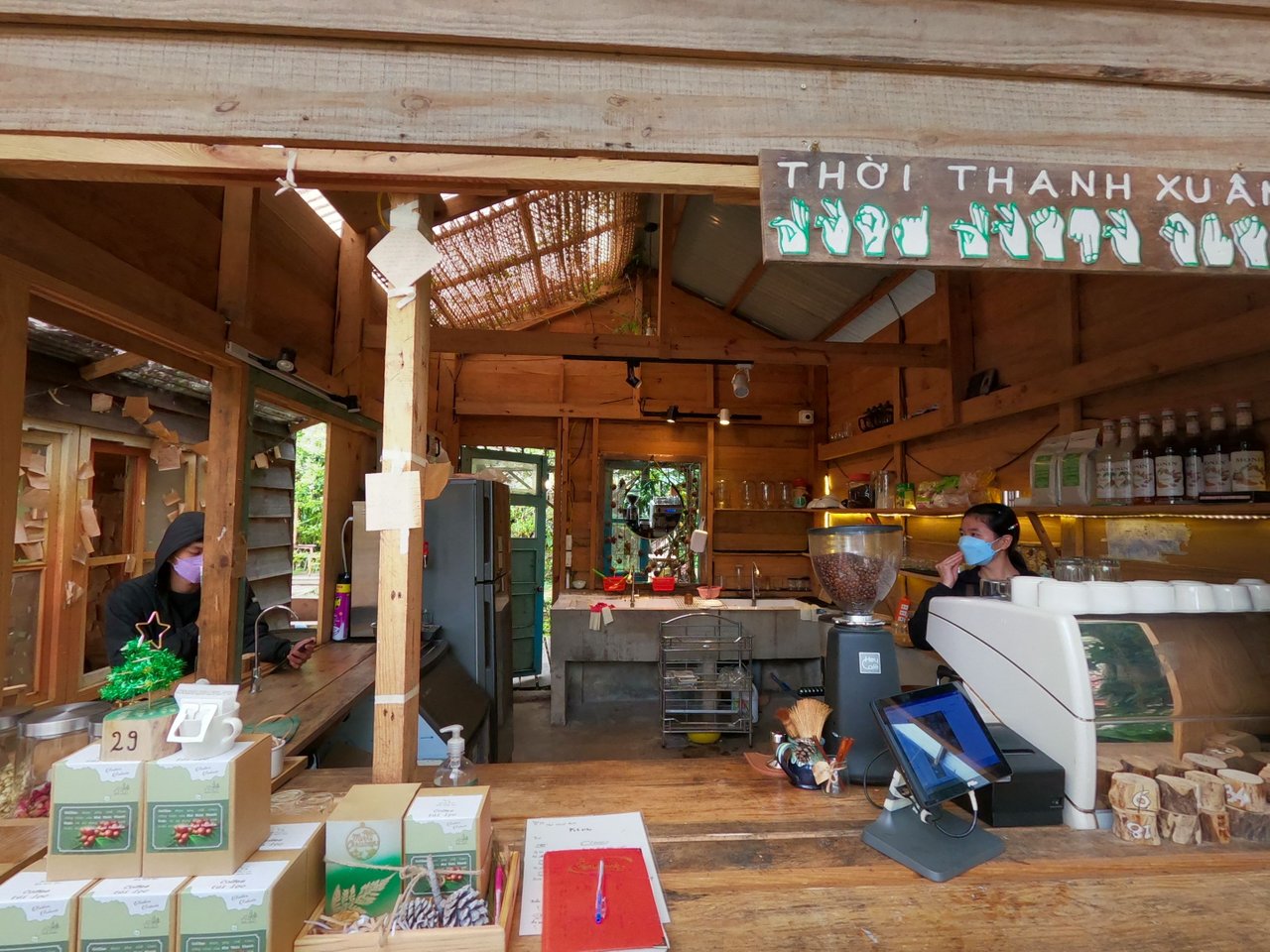 "Physical gestures are used by the personnel to communicate with one another, while a pen and a little piece of paper are used to interact with clients. Herbal tea with cake (lotus tea, artichoke, jasmine, etc.) and local coffee are the most popular beverages here."
---
@marcosmilano71
Coffee and Chocolate Lovers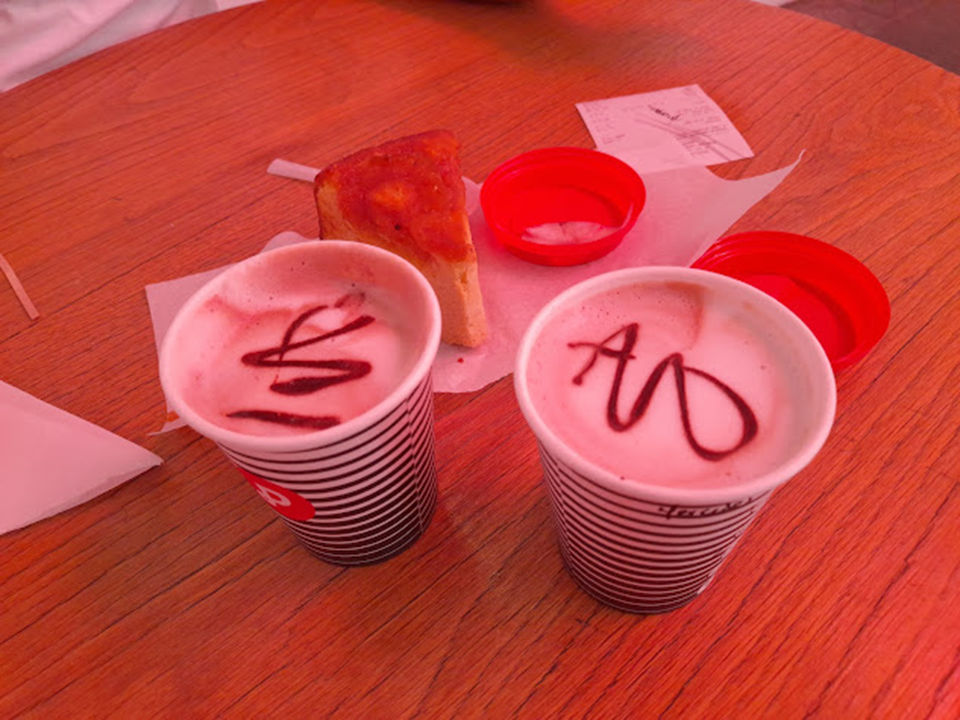 "The truth is that we have decided to live each moment as if it were the last of our earthly existence. She and I went for walks in the places we frequented when we started our relationship."
---
@sweetest
Cozy Beautiful Coffee Shop : Tsudzuku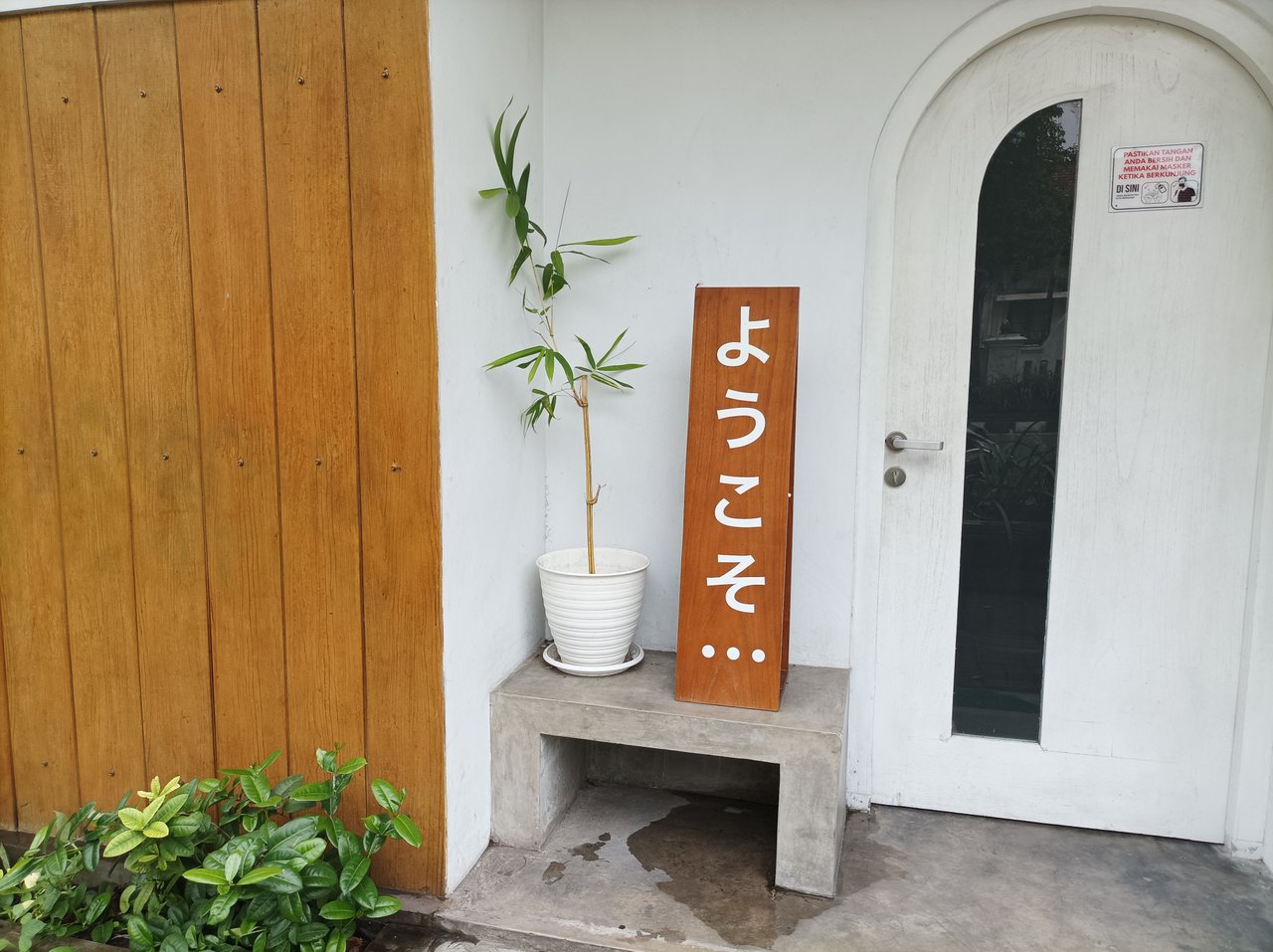 "This is a simple but very comfortable coffee shop, it makes me feel at home for long here. Here there are several rooms, I chose to sit in the main room where the cashier and barista were."
---
@lorenart
Illustration inspired by a coffee machine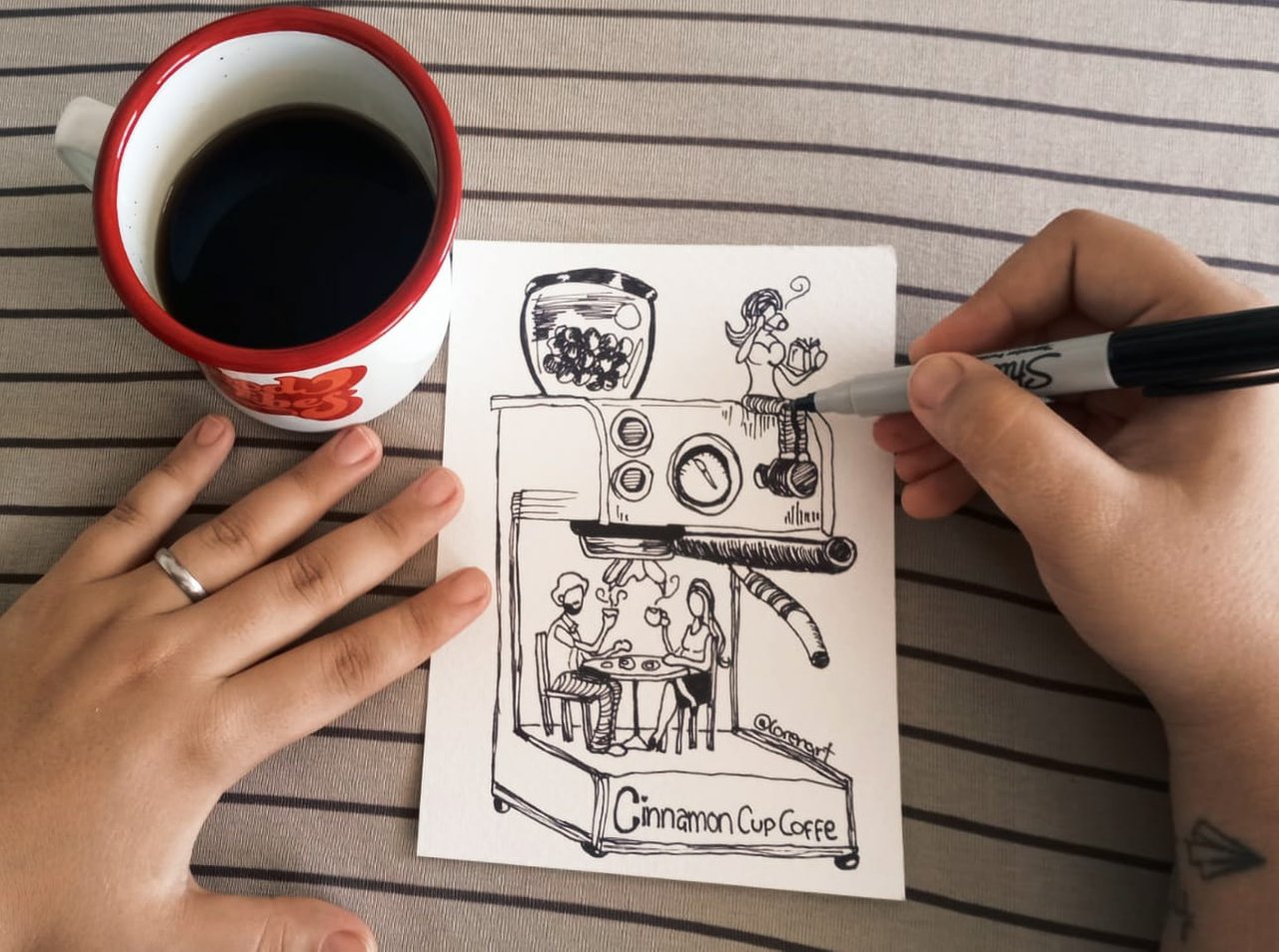 "I bring my first post to this aromatic community with what I do best, illustrate! this time I bring an illustration inspired by those evenings chatting with our friends or family with a good cup of coffee, this drink besides being delicious allows us to chat and share, because whenever we want to share with someone we say: Let's go for a cup of coffee! that's why I brought you this fun illustration. I hope you enjoy it as much as I do."
---
@jakim7
Coffee at Dawn | Poetry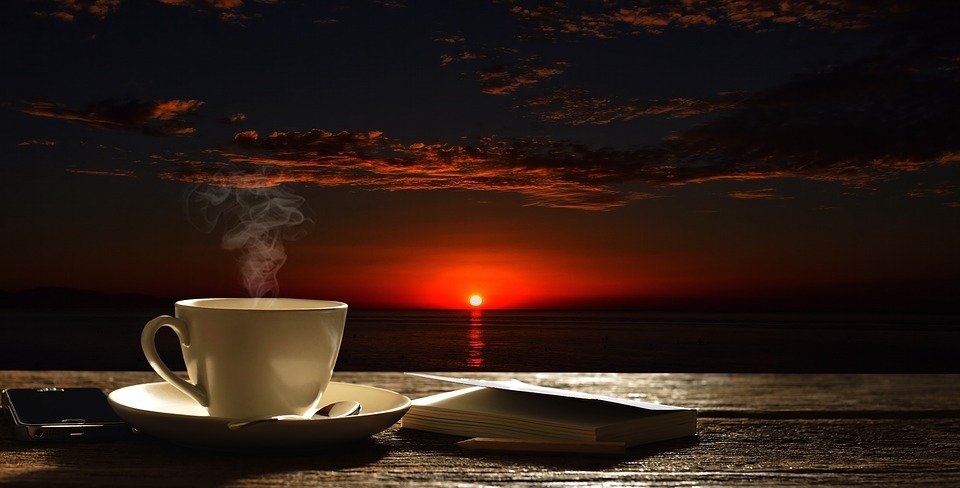 "Sipping I surrendered to its charm I let myself be led by your hand to get lost in the beauty that gave me her bare skin that she was beginning to bristle with the first rays of light and the mysterious aroma of coffee ..."
---

---
@goldigolds
Kurimi Milk Tea Bar-Minglanilla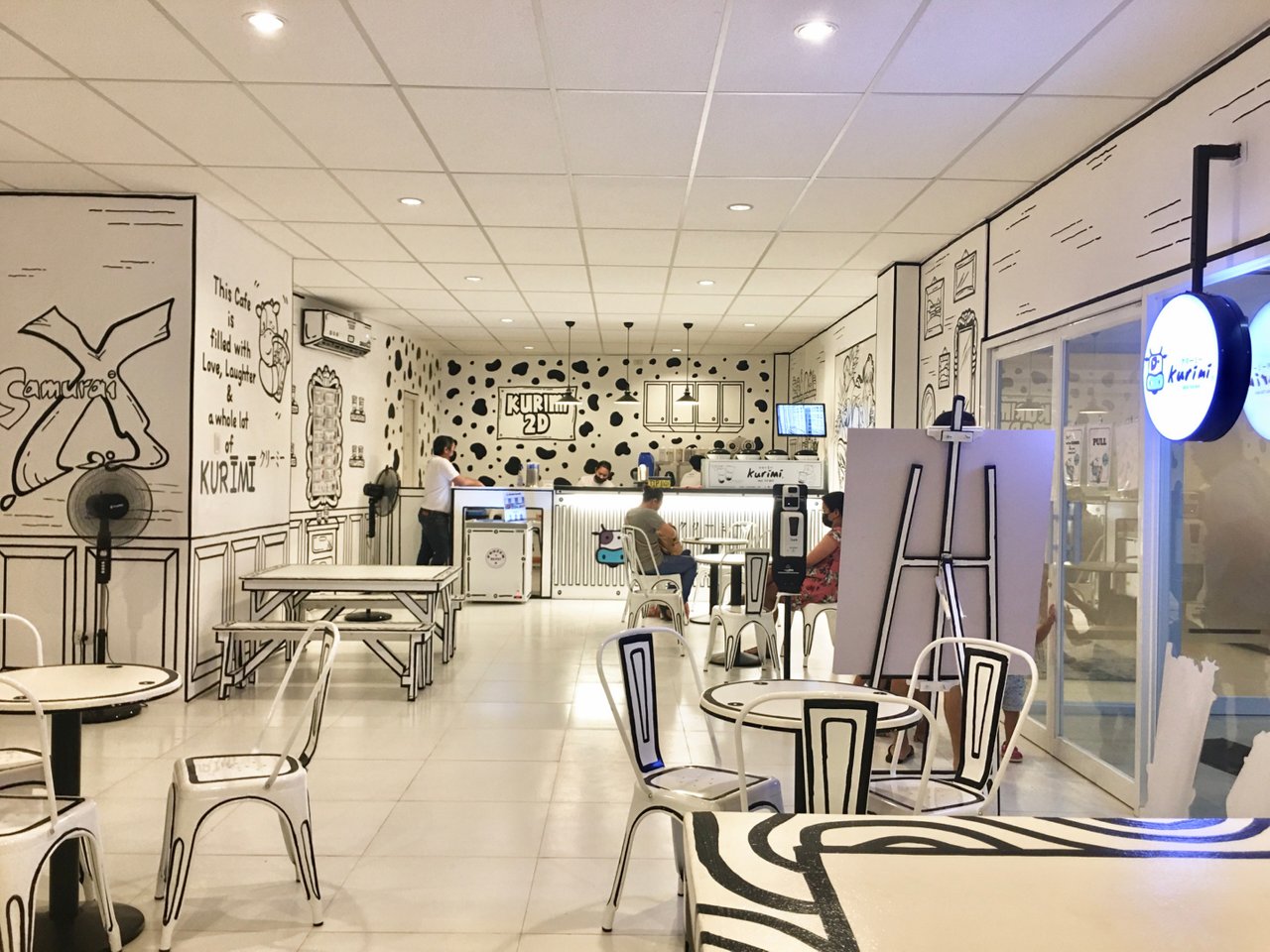 "KURIMI is a milk tea bar with a white interior outlined and drawn in black. Its chairs, tables, door, and even the air conditioners were all outlined. It felt like I am drawn into a a different world of comics that gives a unique vibe as I enter into the bar."
---
@liliayjuvenal
Over a cup of coffee, the most beautiful friendship was born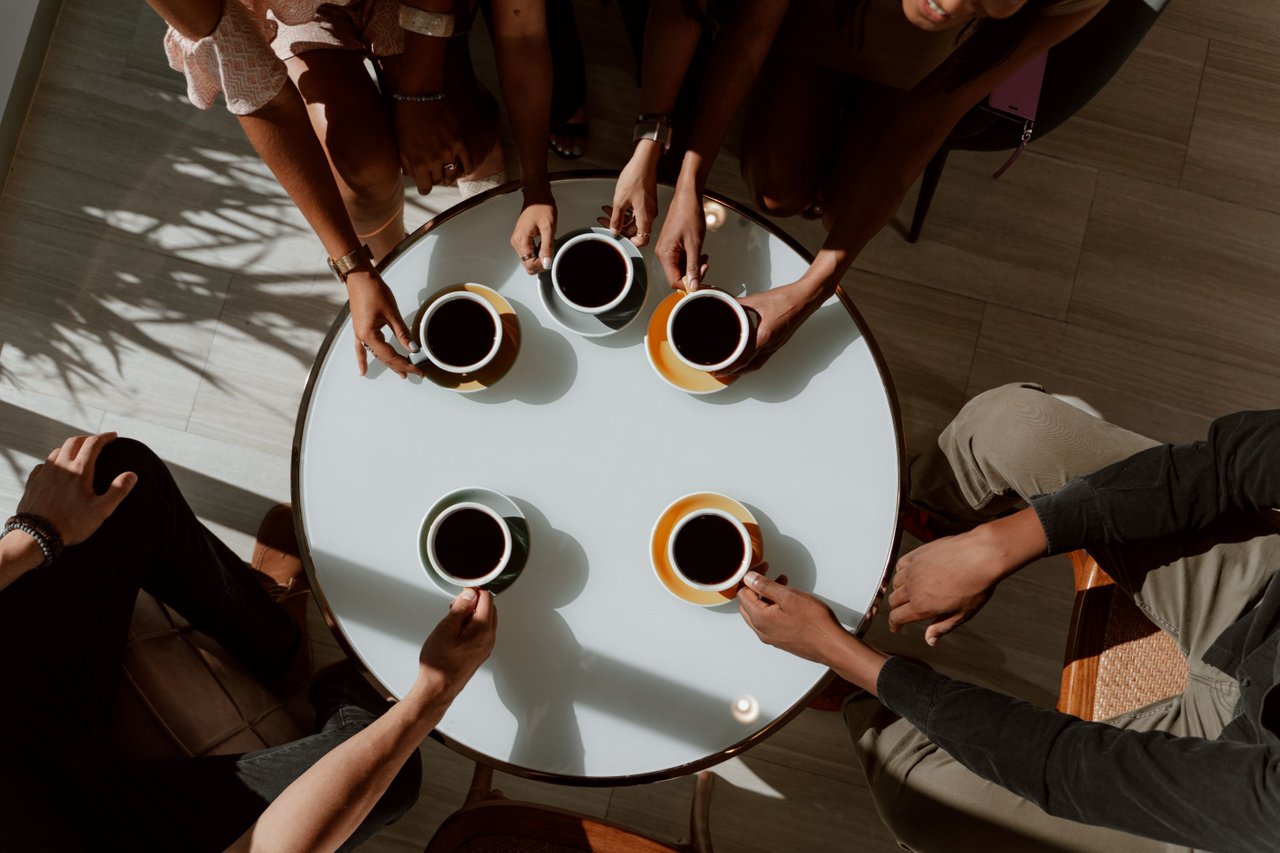 "Emma was a very hospitable woman and although she was 79 years old she was cheerful and very, very loving. When I met her she gave me a delicious cup of strong coffee with cake that she herself had made, this coffee had frothy milk and from that visit she always received me the same way, with a delicious cup of coffee we talked about everything"
---
@nathy33
A coffee-scented secret - Personal experience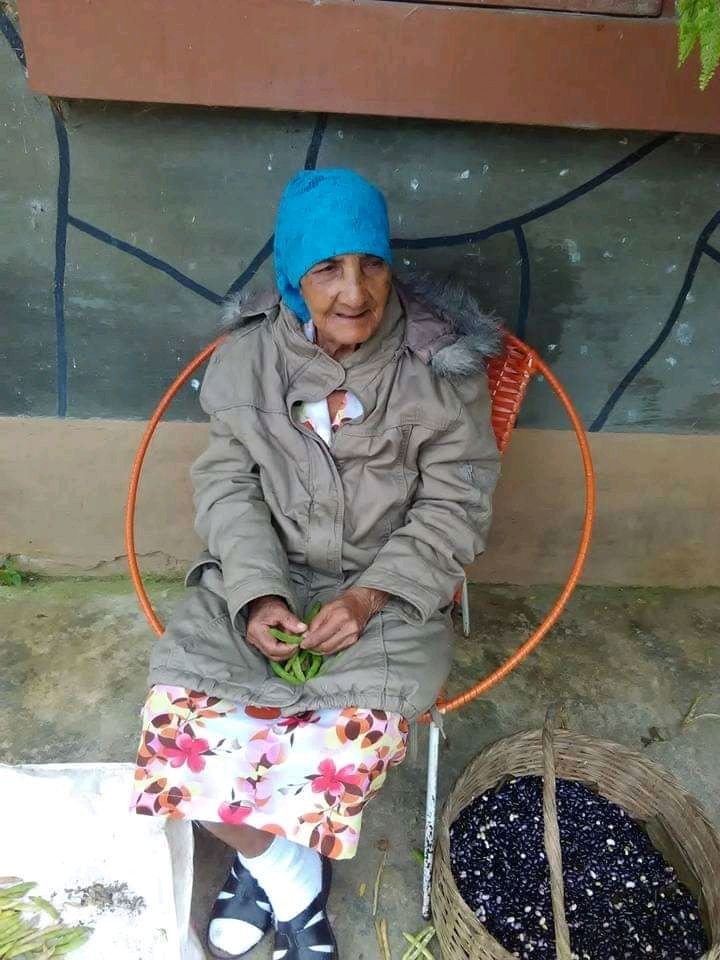 "Our secret had remained between the two of us until today, but of one thing I am sure, I do not regret not listening to my aunt that day, and to have been able to please my grandmother with what I know she liked so much: a cup of coffee."
---
@jacobwayne
H-E-B Cafe Ole - Taste Of San Antonio Coffee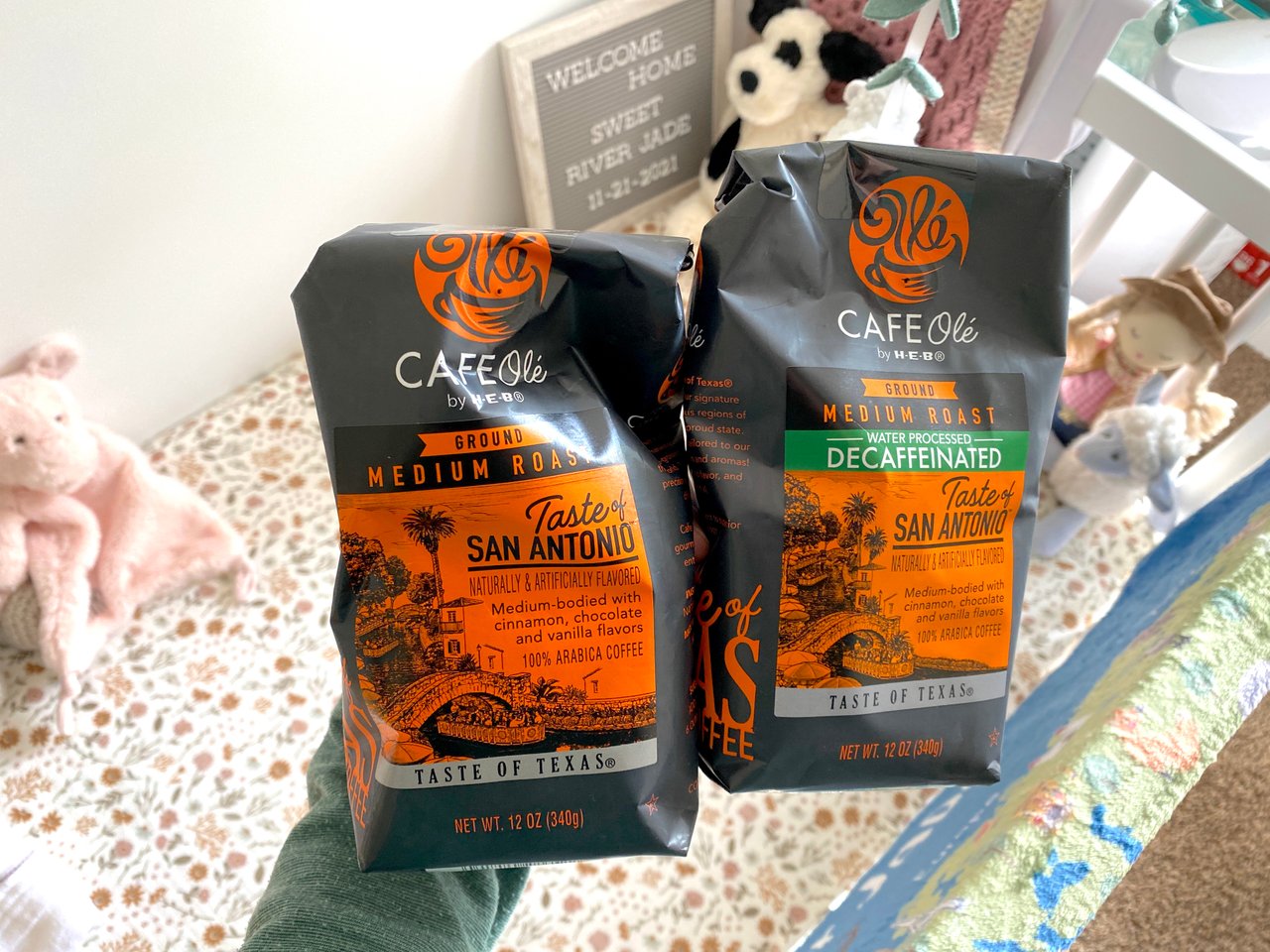 "I've tried a lot of their options for coffee - I can think of about 10 that they make including the Houston Blend, Austin Blend, Texas Pecan and others… but San Antonio is by far my favorite.
It's smooth and beautiful to brew hot in the mornings, or even use in a french press overnight for cold brew. It has also come up in conversations with friends and family that it's an amazing brew. If somehow you're reading this H-E-B, keep up the good work."
---
@neoseven
A Cup of Latte Coffee On The Way To The Gayo Coffee-Producing Highlands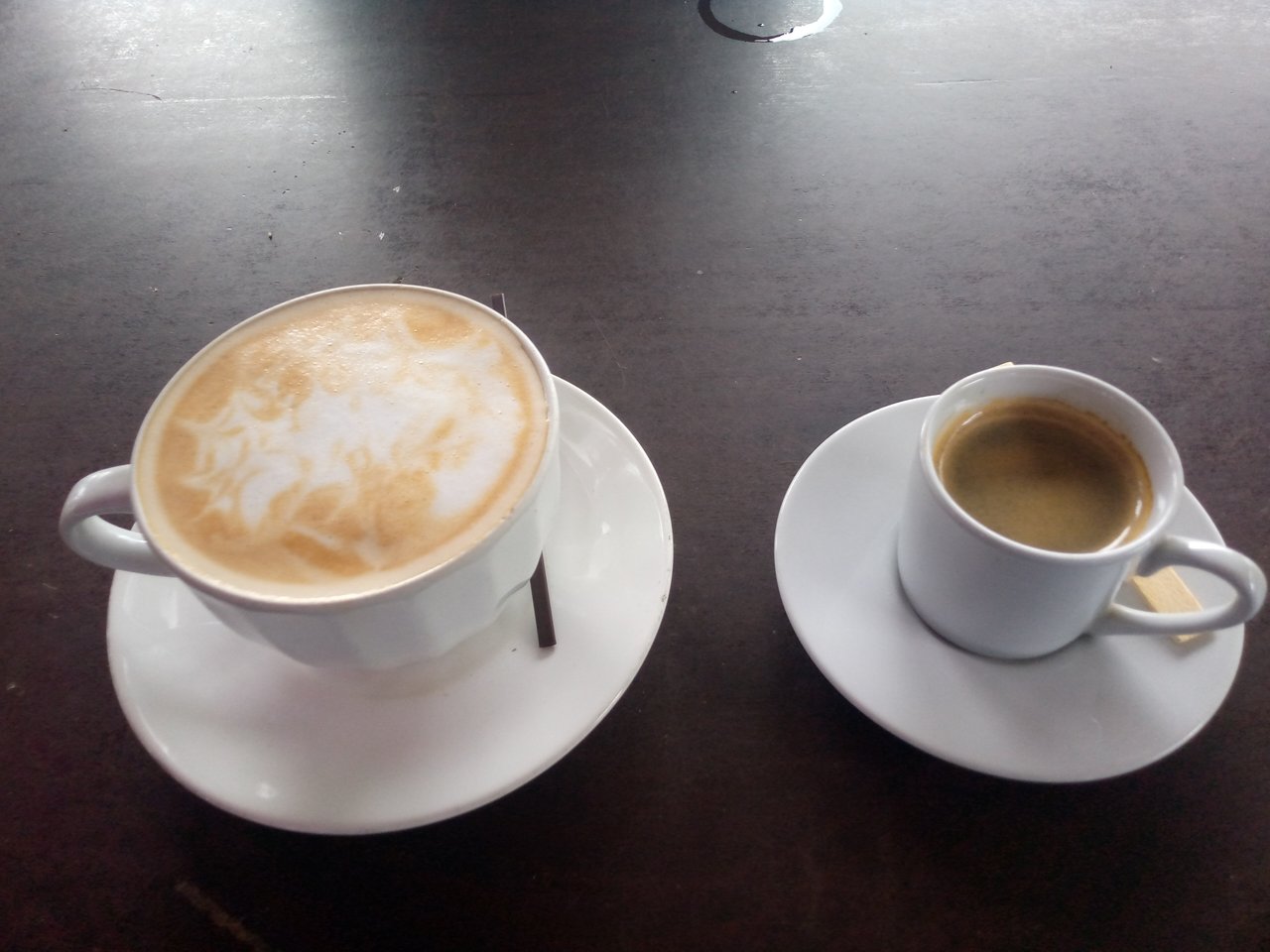 "I ordered espresso latte coffee, my friend ordered iced espresso coffee, hot espresso, and hot cappuccino, after waiting about ten minutes for our order to arrive, I ordered my coffee latte to be painted on latte art, but after the coffee order arrived, the latte art picture looks abstract, maybe the barista is in a hurry to make every coffee shop customer order, for me it's not a big problem, in the future I will order directly to the barista, as desired."
---
@opick
Rows of mountain coffee carts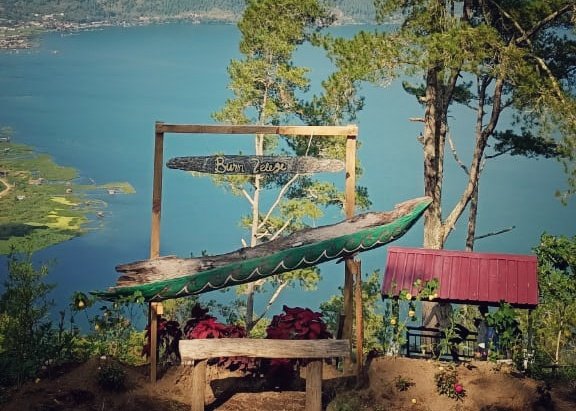 "Coffee carts, coffee snacks located on the edge of mountain roads that are connected to tourist attractions, simple gorobak with coffee sales, in this unique wheelbarrow they provide warm, hot and cold drinks, coffee flavored with formula milk chocolate , very good taste, Coffee snacks have become an important part of some places in supermarkets, rural areas and tourist attractions."
---
@enovf
Award Coffee: Vanilla Latte Popsicles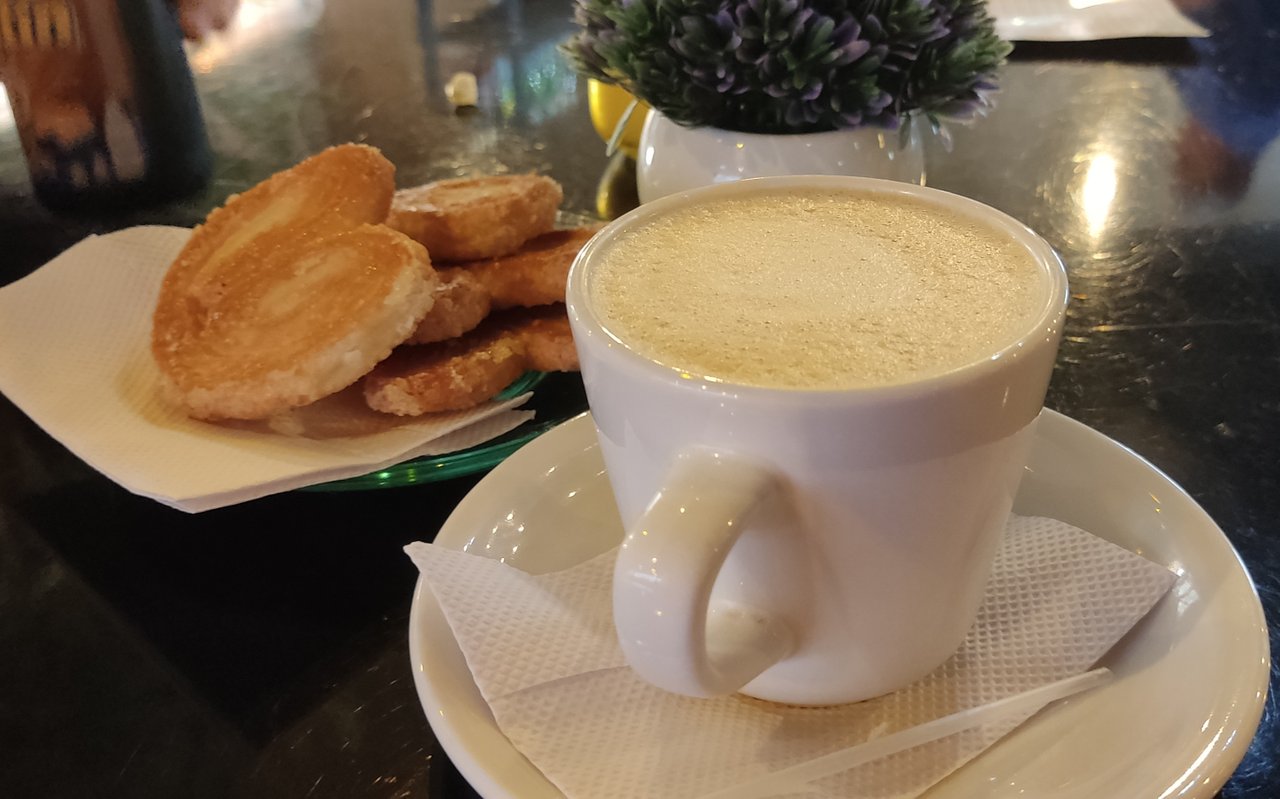 "Today I'm here to share with you this Vanilla Latte, which has given my afternoon a different aroma, today was one of those days when I was at home working, this is the most exhausting work I was dusting, cleaning the floors, tidying the kitchen, the cupboard in short today I was a housewife hehehehehe although I lacked things to do I wanted to reward myself with something that I love very much, a rich and delicious coffee."
---
@ndari
Spirit-Boosting Spiced Coffee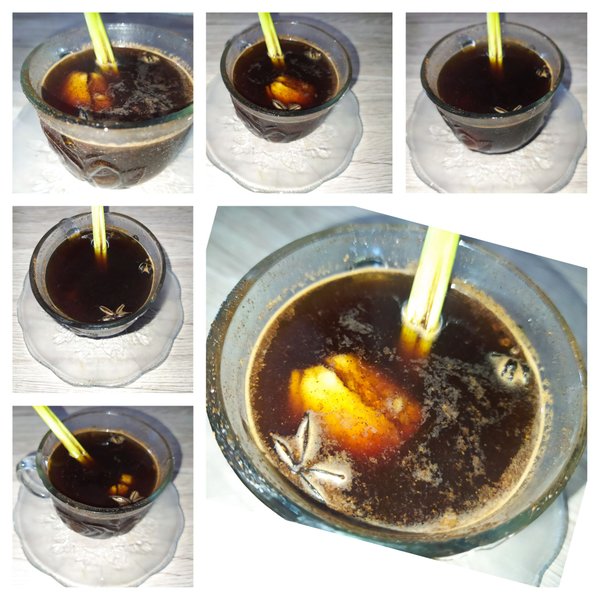 "Spice coffee is coffee in which the method of presentation is added with various kinds of kitchen spices. I also just found out, in addition to cooking mixtures, it turns out that this kitchen spice can also be used for coffee seasoning. The spices used are cinnamon, ginger, star anise, clove flower, and lemongrass. These kinds of spices certainly have their respective benefits."
---
@jessicanguyen
Goonyard Café in Can Tho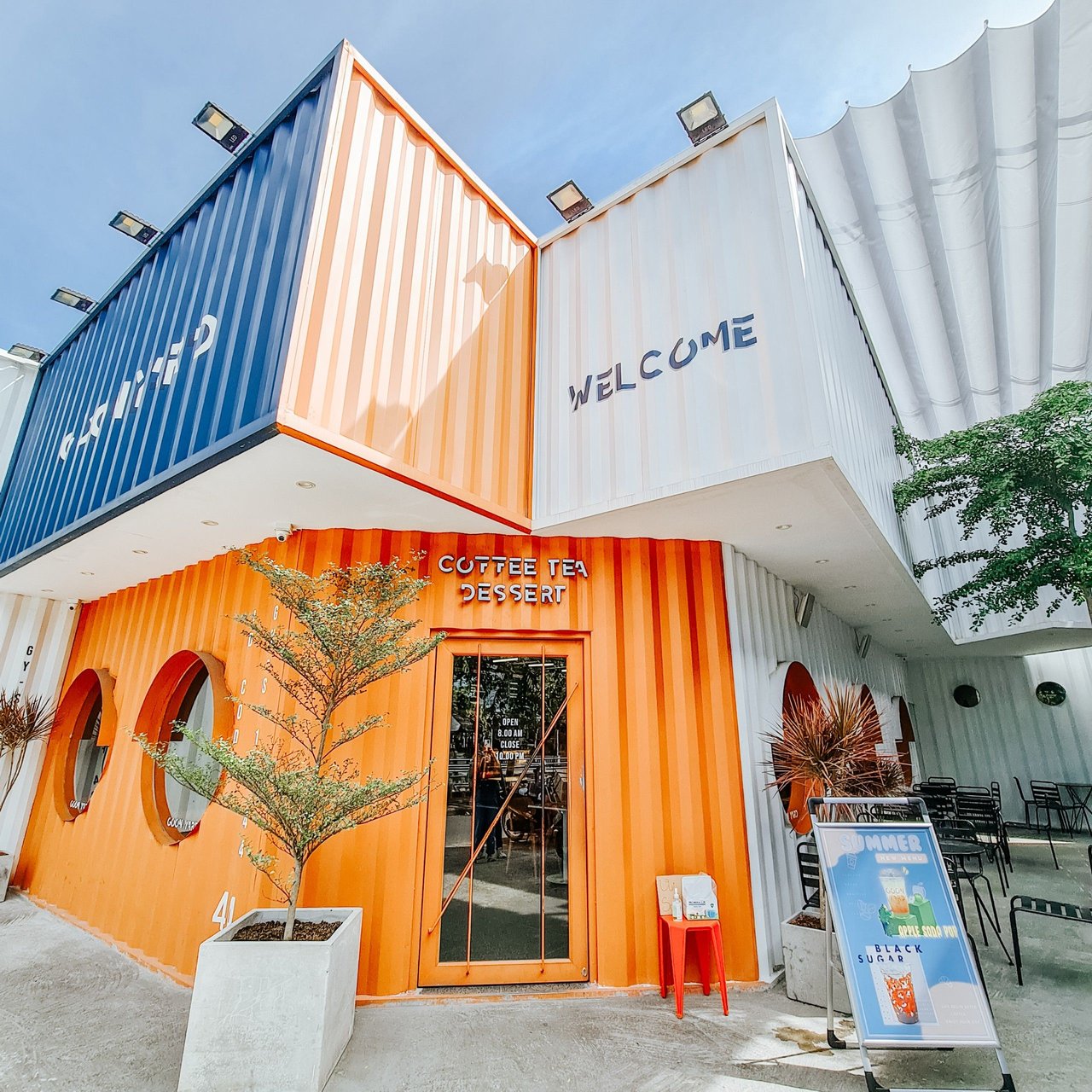 "Goon yard Cafe is a familiar virtual living place for young people in Can Tho. Designed based on the container model, this cafe attracts a lot of customers. Because the architectural space is very unique and new, it makes everyone excited, especially young people like me."
---
@bloghound
Without Coffee, Where Would You Be?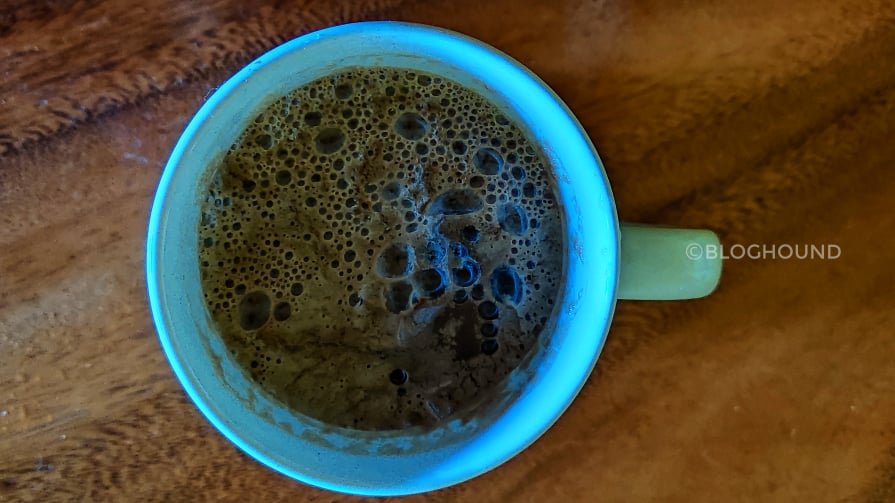 "I did not want to get out of bed at 6 am this morning to be honest. I was snugly cold, and really not interested in facing the day. Kidding. However though, I could hear my coffee pot working so freaking hard making that magic brew and I didn't want to let it down. That'd be so insensitive. So, ting ting ting ting ting. It's coffee o'clock! First cup, here I come. "
---
"We've been working from home for a while now. As much as it's a privilege, it can also get quite overwhelming. Especially with a 5 year old at home who has no classes today due to a snowstorm 🌨.So what mommy did is indulge in a fancy homemade latte with whipped cream and a touch of cinnamon. I usually drink my coffee black (trust me, it took me years to get to this point) but for some inexplicable reason, my soul was screaming for oat milk, cinnamon and lots of whipped cream. It definitely did not disappoint! ☕️"
---
@marcelys1
Enjoying my favorite coffee: Vanilla Latte☕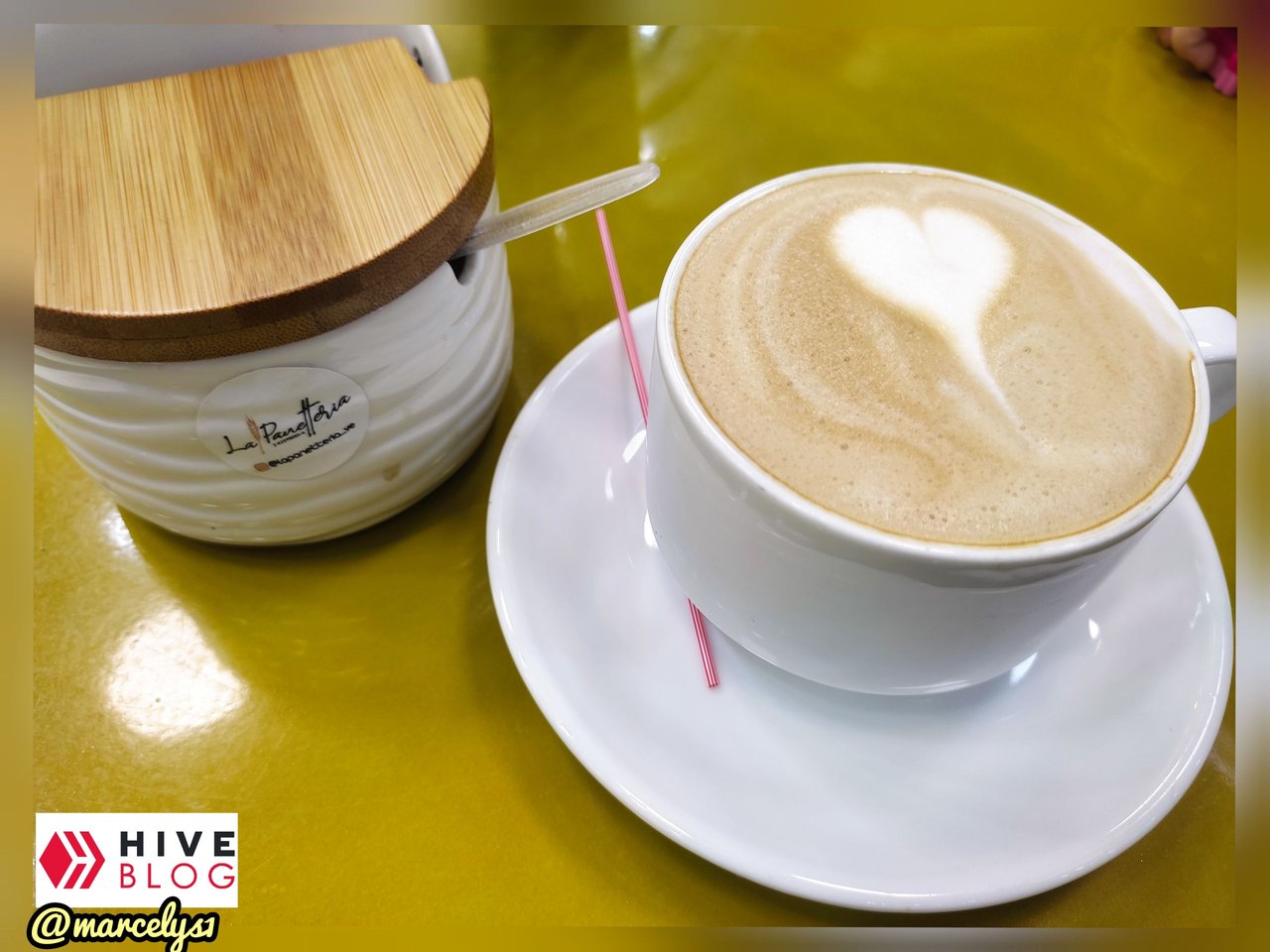 "The Vanilla Latte is my favorite coffee, I love its aroma and its subtle blend of flavors, this time the one I enjoyed at the Panettería was great, it had the perfect balance between coffee and milk plus the wonderful touch of vanilla, the foam at the perfect point and also a beautiful detail that made the Barista with a heart 💖 in my cup."
---
@chaodietas
Let's do a coffee experiment!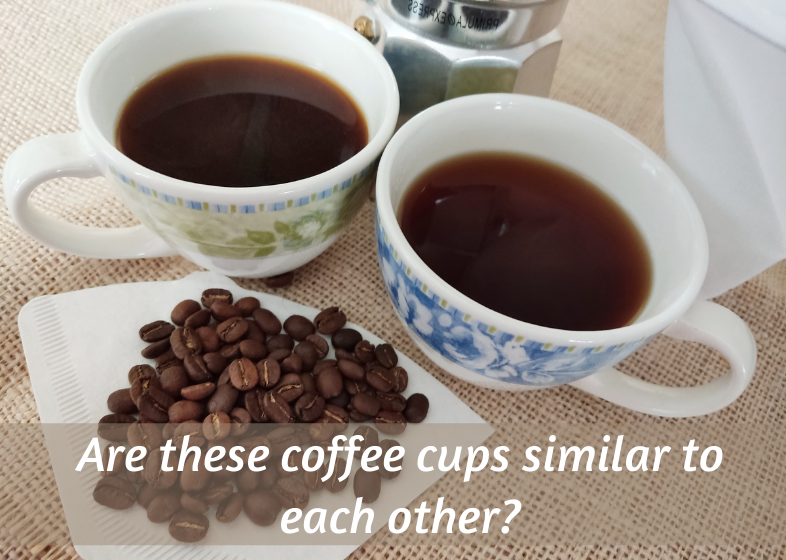 "The truth is that when I arrived home after having decided on a particular brand, which is highly recommended for its delicious aroma and flavor, when I prepared it the result was horrible, the coffee had no flavor, no body and very little aroma. I thought of giving away the rest of the product because I considered that it had very little quality. However, my husband prepared the same coffee and it was a delight. "
---
@scubahead
Fog, Zombies, Endless Coffee & a dash of Procrastination- My Weekend Combo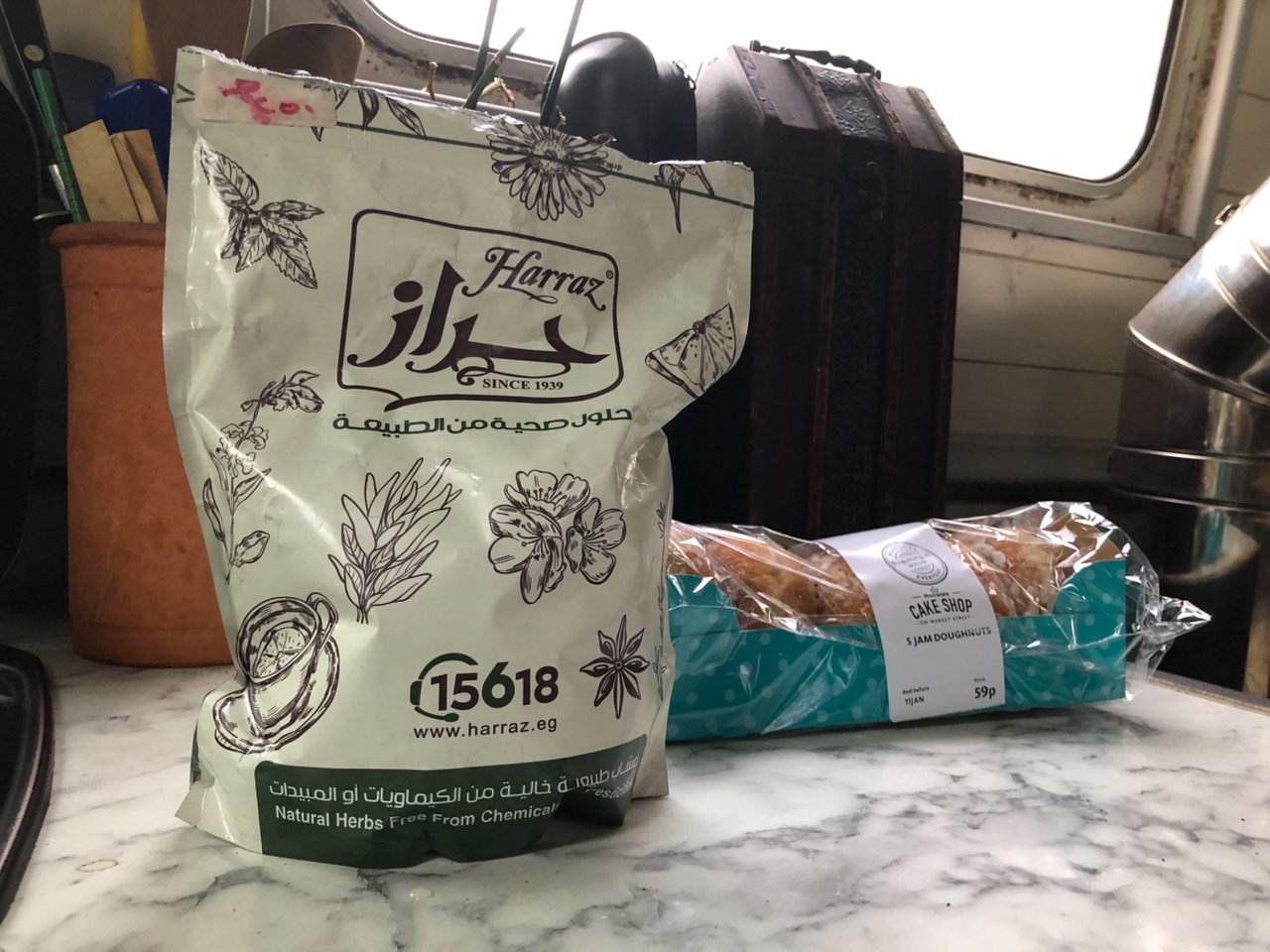 "The dense fog was so thick that we didn't really fancy traveling along narrow canals without sometimes being able to see more than 10-15m. It also makes it incredibly cold driving the boat. We also had an even worse potential coffee, we had run out of coffee! say it ain't so?"
---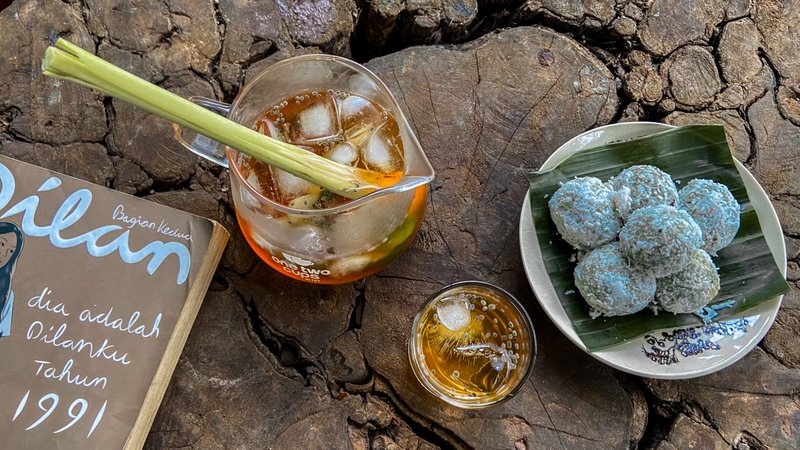 "I thought of making a dish for iftar, I think I want to make something fresh and can restore my energy. I thought of making a simple and refreshing drink. I checked some ingredients in the fridge. I found some musk oranges and lemongrass. There is also basil seed and tea given by my sister when she went to the tea garden in Siantar City."
---
Thank you for checking out 3 Cs Coffee Curation of awesome coffee posts from across the blockchain.

If you are a coffee lover and looking for somewhere to share your experiences, please check out
Cinnamon Cup Coffee
and subscribe
right here.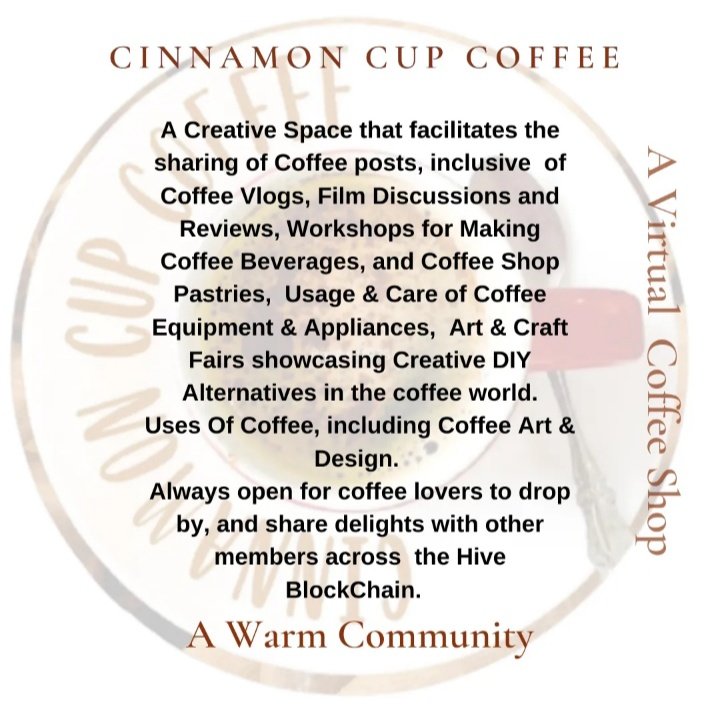 ---
---