Mission Accomplished: 100K SPS Staked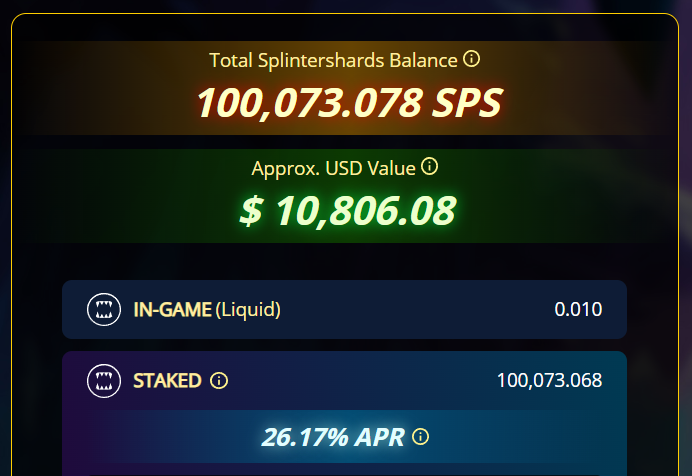 When I started playing steemmonsters then splinterlands in October 2018 I have no idea that one day I will live of this game. I was dragged here and there in amazing communities which made this game Hyped amongst the steemit users at the time. I read but never put any special attention until one day I won a card from a comment contest. Time passed, once I joined @teampossible and become a "pilot project" in an Act of Kindness to Have fun. it took a year for me to "clean myself up" from addiction. I was addicted to this game up to the stage where I will keep playing while sleeping and missed many of my meal times because I can't live without it. I still can't live without it now, but in different way.
A Joke then a Wish and Achievement
When @davemccoy invited me to join Team Possible as player, I told him that I agree but he must be responsible for a situation if I get addicted to the game and he must handle the situation nicely. I joined the team and have a lot of fun. We spent our good old days playing multi accounts, joking around the discord server, helping each other to grow on steemit/hive, discussing the battle strategies or any issues about the game, watching it jump and down, many stays, few left (half of us at least..hehehe). We stick to "believe in each other".
We didn't talked about going to the moon together. Everyone has own goal and objectives by investing in this game. For a small fish like me who never thought about getting something for real from blogging or gaming (at that time) , I follow the stream like a curious little fish. I just play and enjoying the battles. My account growth was visible to the eye within months joining the team. I made a wish to save money from the game and use it to register for Hajj, My ultimate goal as a living muslim.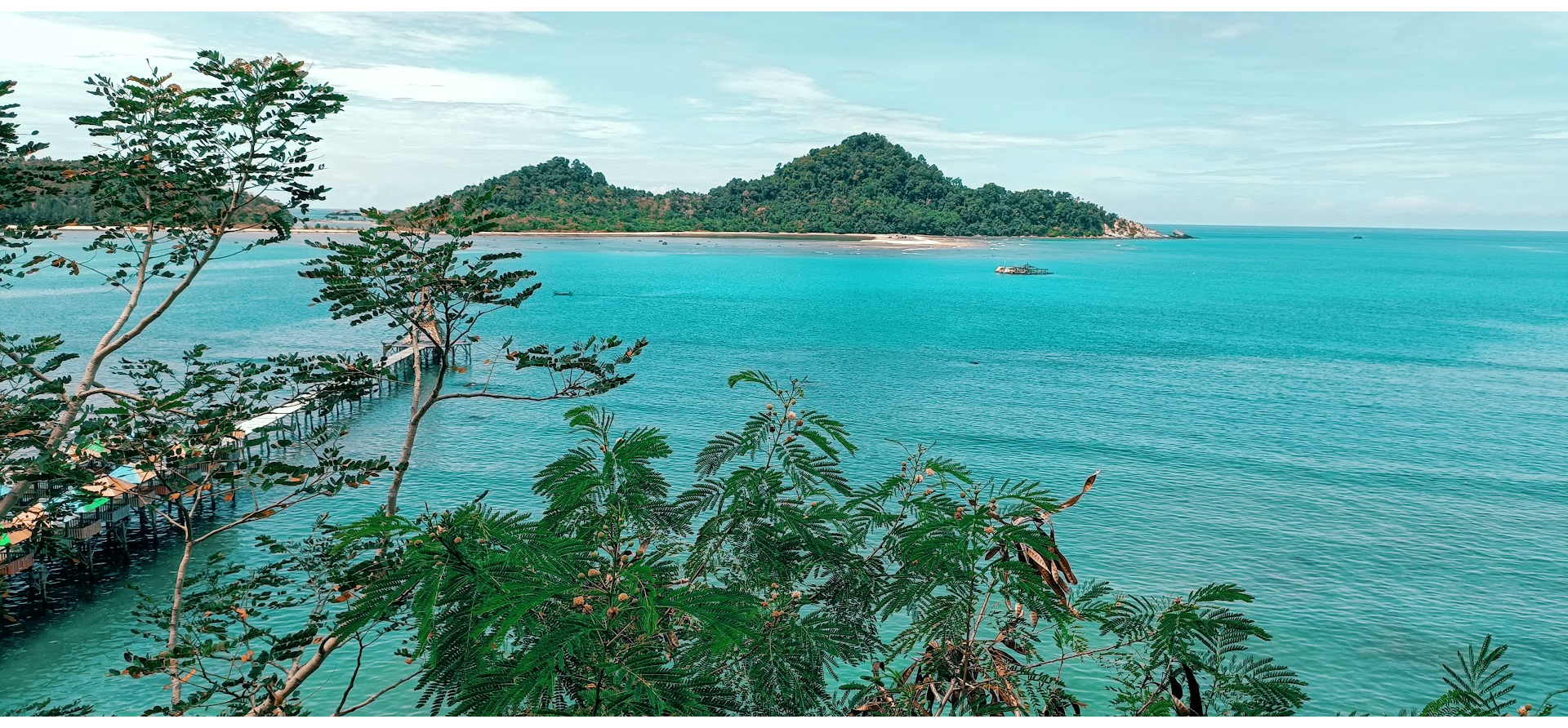 Lhok Seudu, Leupung, Aceh Besar. I was so happy that I can see the sea and the island again, February 15th.
---
When the game announced about SPS, I was thinking like "uhhh another token, can I eat it?" but at the same time I was also curious and looking forward to it. It's a destiny, I learn about external wallet (such as metamask, Binance, trust wallet and Tokocrypto) overnight before the token airdrop started and I said to myself "Goodness, I can eat it!!". I watch players become millionaires overnight after the token launched. For the first time since I play the game, I cash something out to buy foods (Durian) from it!. My coach told me to stake the SPS and cash it out when the price is up. well, I didn't buy food by selling SPS except for Day 1. I sold SPS to buy Hive then change it to Credits, save it to buy packs/cards. I set another goal, To stake SPS up to 100K and maybe one day after the airdrops over, the DAO exists, I can give my vote to the respective validators (maybe) and players as mentioned on White Paper.


My rank amongst the TOP Holder of Splinterlands Assets, from a scratch and courtesy of Team Possible, my wishes are on the way to realization now.
---
---
I joined splinterlands team as support staff in September 2021, I work and get paid for what I did as support staff. So I keep everything I got in the game for the game only. I started to made my dream come true through splinterlands. I saved the salary I got, Sending to my parents, buying a new laptop to make me enjoy the work and playing the game more. After leaving my hometown, Lhokseumawe and Banda Aceh in 2018 I never have had a chance to go back to my parents because I can't afford the flight fees. With Money I earned from splinterlands, I finally flight back to visit my family and fulfill my ultimate wish. January 19th 2022, I received a paper from the Religion Ministry that I already registered as a candidate to join the pilgrimage journey to Mecca. Even though I'm not certain when it will be. We have a long waiting list to depart up to 30 years long. At least, I already registered and on the waiting list to go with my parents who are old and not too healthy (80 and 71) as their assistant/guardian.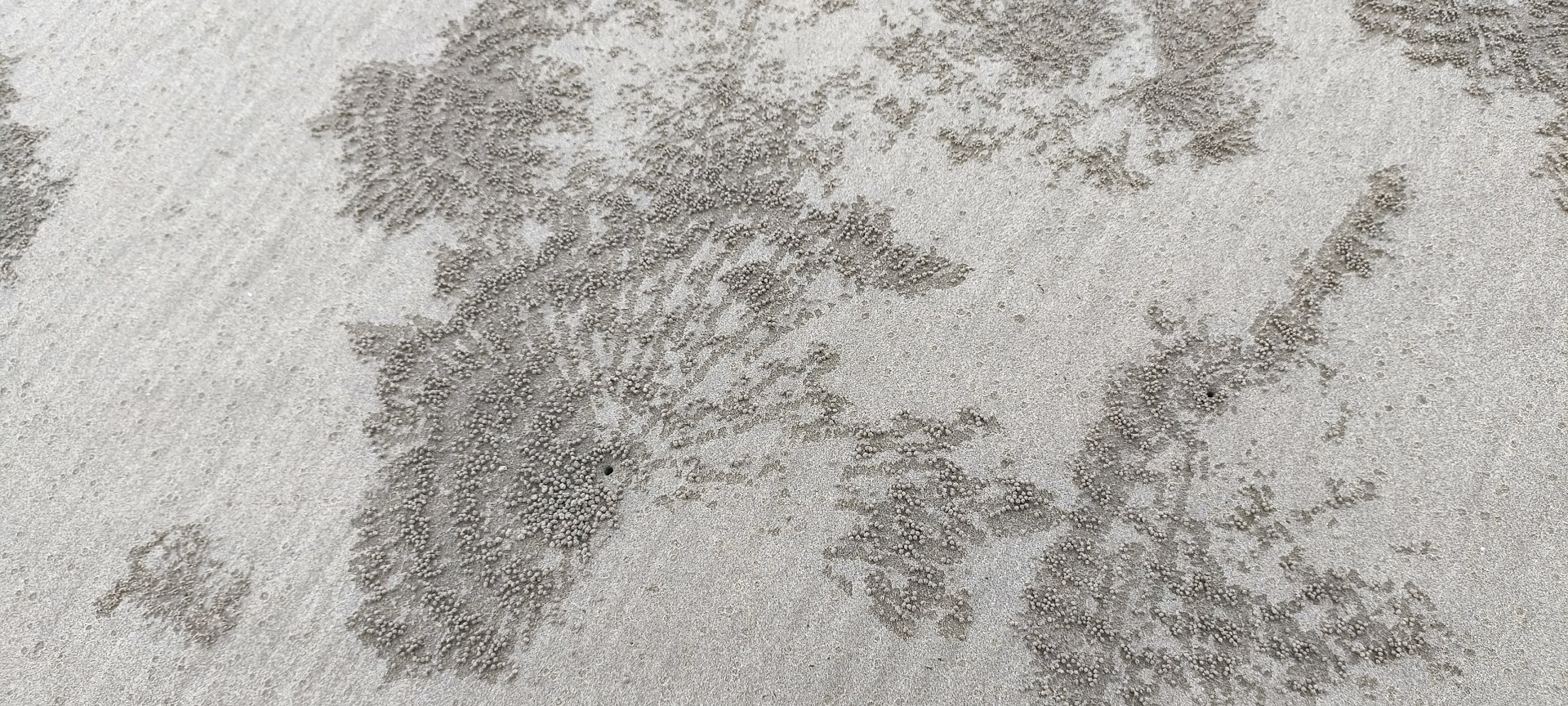 So, it's not just something written on the sand anymore. I joke, I wish and I made it. Alhamdulillah. There are 110 days more days to receive and collect the SPS for my account. I don't want to stake it, I want to keep it as liquid (I get 155 SPS from my asset collection and 70 SPS as rewards from staking it) it's about $510 a month. I'll wait for the right time to spend the SPS for more packs. Never in My life I dream that I can earn from the game and make my wish come true, but Splinterlands Shows me I could.
I don't understand much about crypto trading like when you need to buy tokens, keep/hold or sell it. There is a big event like crypto trading competition on Binance and its partners, it needs you to put some cash on the particular token and if you're lucky enough, you'll get some cash and other tokens too. Ooh.. I'm too busy learning about how to work as a good tech-support (because I don't have any basic knowledge and experiences. I know how to play splinterlands though).
Once I saw that My Staked SPS already 100K, I can be more relax now. one of the burden to achieve already done. My Next haven't been set up yet. For a small fish like me who start from the scratch, Having such assets as my possession is really something that I'm happy about. Supportive Husband, Good Community, Good Friends, Best Teammates and patient take me to where I am today.
Thanks to @teampossible and all the members of the guilds, Tech Support Team and Splinterlands!
Posted Using LeoFinance Beta
---
---